Support TFG by using the links in our articles to shop. We receive a small commission (at no extra cost to you) so we can continue to create helpful free content. As an Amazon Associate, we earn from qualifying purchases made on Amazon in addition to other retailers featured on the blog. Thank you, we appreciate your support!
Planning outdoor adventures on your big trip to South America? Claudia from My Adventures Across the World shares her top seven must haves! Here's what to pack for Argentina!
---
What to Pack for Argentina
Photographer and Author: Claudia Tavani
---
Argentina is a perfect mixture of incredible cities with eclectic architecture, landscapes that are simply breathtaking, glaciers galore, mountains that demand to be hiked, tropical waterfalls, adrenaline-packed adventures, and beautiful wildlife.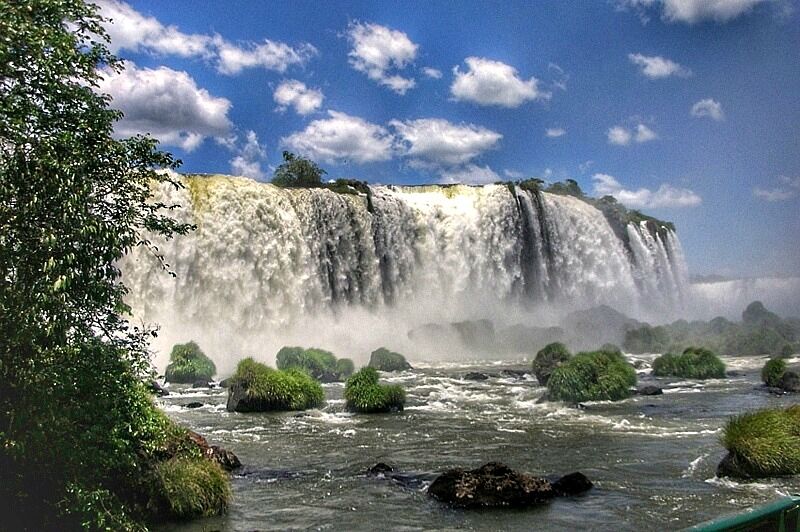 Top this off with the romantic and passionate tango, delicious food and wine, and a welcoming, easygoing atmosphere, and it's easy to understand why a trip to Argentina is bound to be the journey of a lifetime.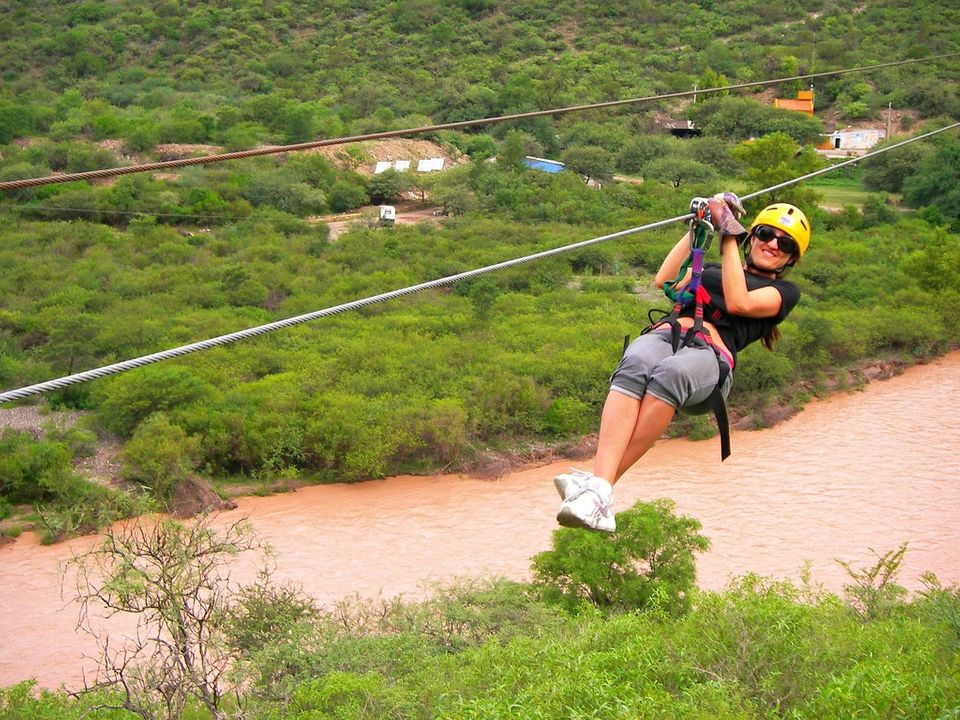 However, the country is huge, the climate changes from place to place, and there will be long distances to cover either by bus or by plane. Packing for such a varied trip can be a daunting task, but a few expert tips may help you get organized.
Here are my top seven tips on what to pack for Argentina: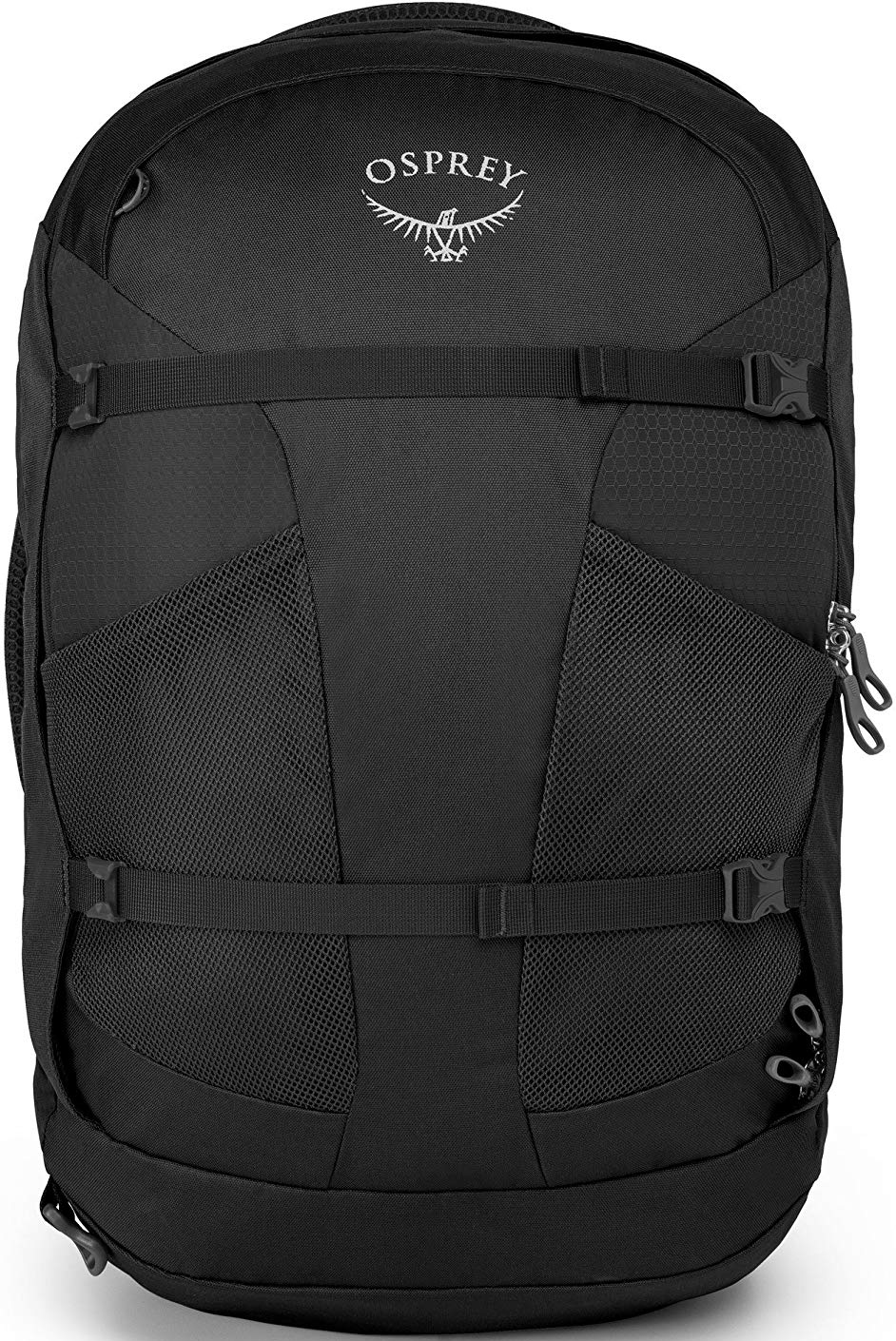 Osprey Backpack (read our review)
Carry a backpack rather than a suitcase
I've realized in my years of travels that carrying a backpack helps me pack lighter. Having lighter luggage definitely helps when constantly moving from place to place. Also, a backpack is easier to carry upstairs and on unevenly paved streets.
Read more about the pros and cons of using backpack or wheeled luggage!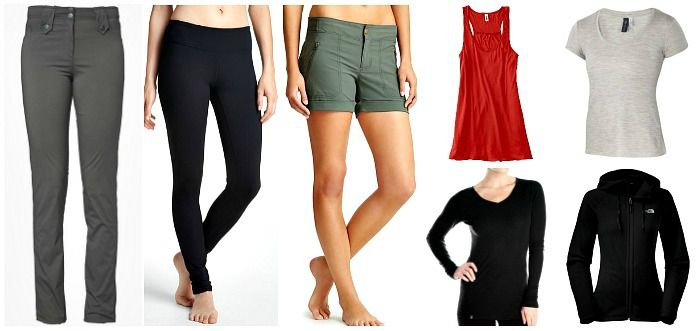 Pants | Leggings | Short | Tank | Tee | Long Sleeve | Fleece
Pack efficiently
Argentina is a huge country and the climate changes dramatically from place to place–even in the same place within a day. It can be summer in the morning, fall in the afternoon, and winter at night.
Patagonia is really windy and can get very cold even during summer. It did snow in El Calafate when I visited in February!
I recommend packing efficiently by carrying both summer and winter clothes if you plan to visit various regions.
Read our full guide on how to pack for trips with varied climate!
For outdoor adventures, pack some long pants, preferably not jeans (I find they don't keep me warm in the cold, they don't keep me cool in the heat, they are heavy, and take forever to dry) as well as shorts.
Take some t-shirts, long sleeve t-shirts, a tank top, and a couple of cold weather layers that can be worn of top each other if necessary.
Read this post for tips on what to wear to Buenos Aires!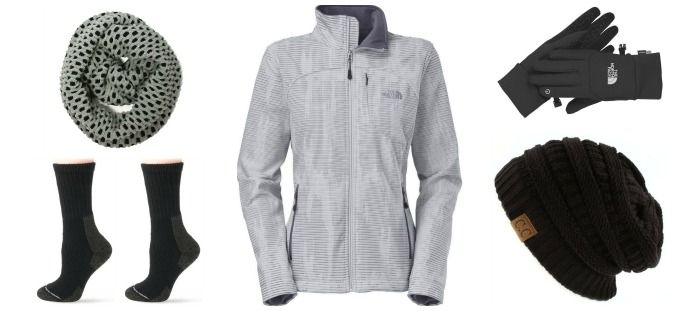 Scarf | Socks | Jacket | Gloves | Beanie
Carry a good jacket, a scarf, and a hat
Make sure to carry a warm hat, a scarf, gloves, thick hiking socks, and a good waterproof jacket (possibly padded inside).
I usually wear the same jacket during long haul flights (as well as a fleece and warm pants), when it gets freezing cold on the plane. I also take a scarf to ball up into a pillow.
If you're planning to go on a glacier hike, having warm clothes will definitely come in handy. Actually, they come in handy even when just staring at a glacier!
Here is a full Patagonia packing list!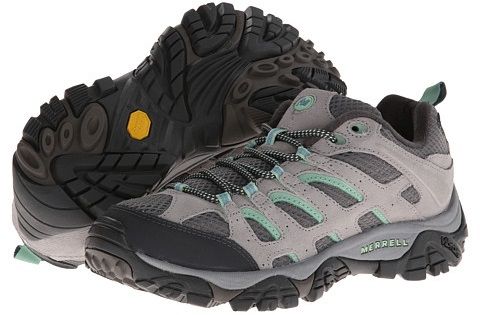 Carry a pair of good hiking boots
I have yet to meet a person who has traveled to Argentina and didn't go on a hike. Hiking is one of the most amazing things to do in Argentina!
A good pair of hiking boots, which give proper ankle support and are waterproof, are fundamental.
Yes, they are heavy in the backpack, so I always wear them when in transit.
 Find out how to choose the best hiking shoes!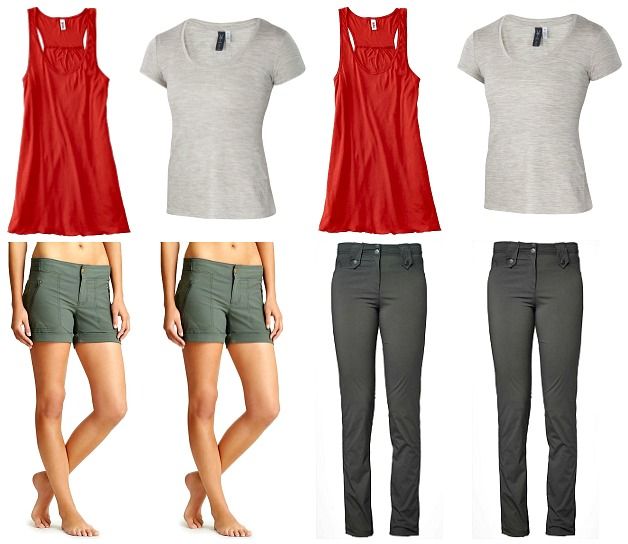 Color match your outfits before traveling
Matching my outfits usually helps me carry less stuff. I tend to pack items that can all be easily matched with one another, so I don't have to worry much about colors, even when I do laundry while traveling. And I don't look like a total clown in my photos!
Read these tips on how to create an interchangeable capsule wardrobe like this when you travel!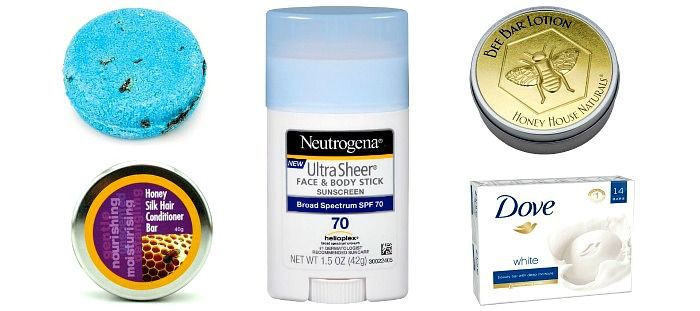 Shampoo | Conditioner | Soap | Lotion | Sunscreen
Carry solid toiletries
Since I have discovered that there are such things as solid toiletries, I only carry those when I travel.
I use a solid shampoo, a solid conditioner, a bar of soap, and even a bar of body lotion and sunblock. They are fantastic on my skin, leave my hair soft, and occupy way less room in my backpack than their liquid equivalents.
They can last for months and they are great value for money. Not to mention, there are no restrictions to carrying them on flights.
Take a look at these travel wipes to help you avoid packing liquid toiletries!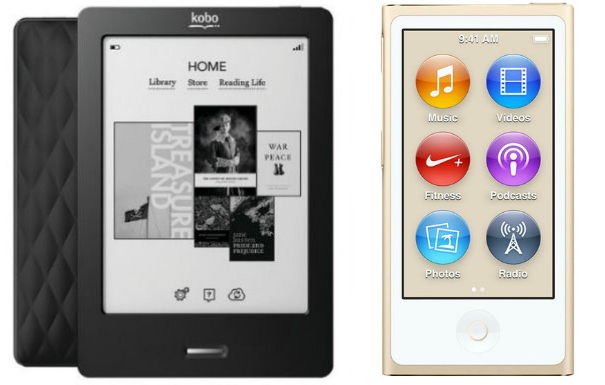 Kobo Touch 6-Inch E Ink Screen | Apple iPod nano
Carry a Kobo and an iPod
Traveling from one place to another in Argentina can take a full day, if not longer, especially on a bus.
Buses are usually comfortable and seats often have a personal screen for movies, but I find I always prefer my music and books to be entertained. An iPod and Kobo e-reader keep me busy on the long bus rides.
Here are a few more essentials to bring on long bus journeys!
Here are a few pics from the author's trip: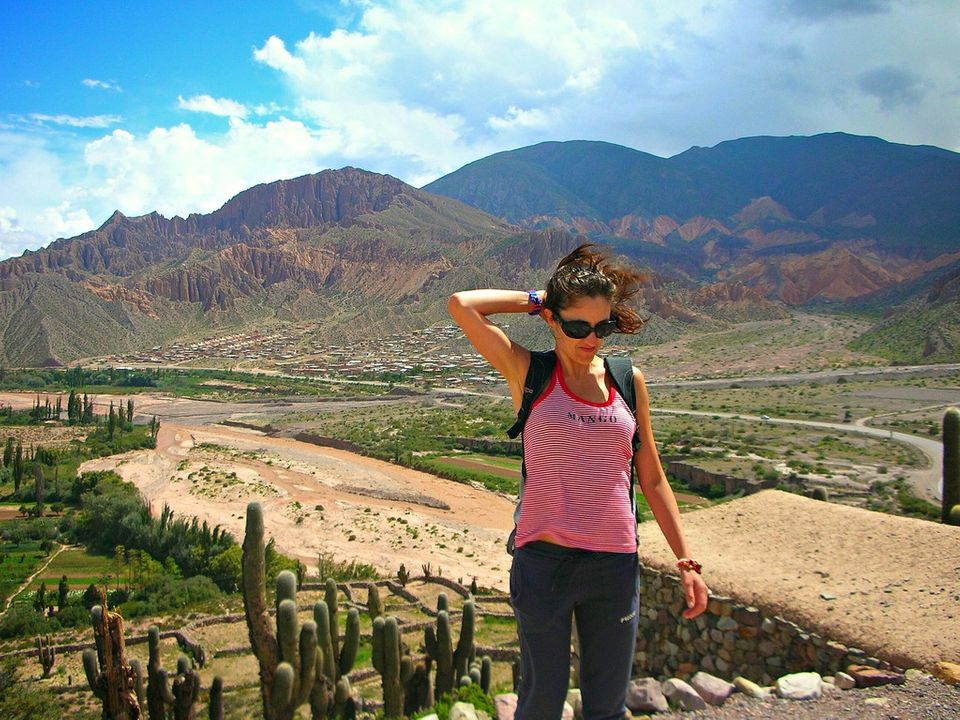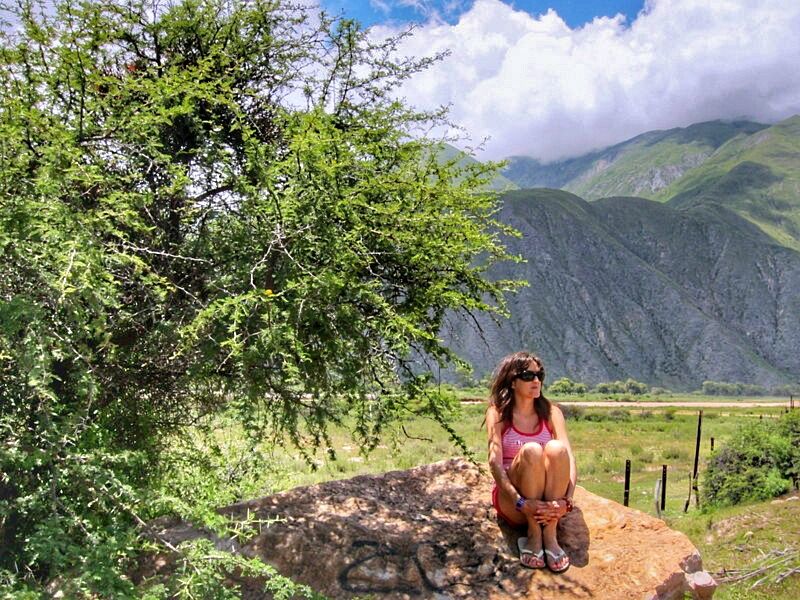 ---
Do you have any other tips on what to pack for Argentina?
---
For more South America packing lists, please read:
Suggested travel resources:
---
LIKED THIS POST? PIN THIS PIC TO SAVE IT!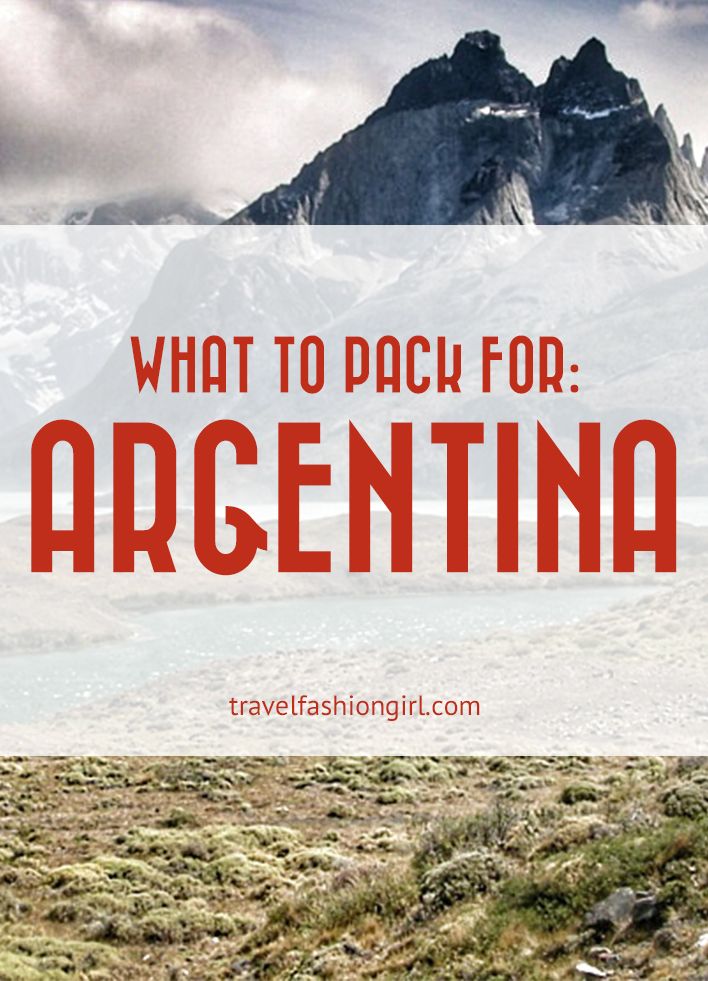 ---
I hope you liked this post on what to pack for Argentina's outdoor adventures. Please share with your friends on Facebook, Twitter, and Pinterest. Thanks for reading!
---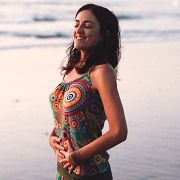 Author Bio: Claudia Tavani is a former human rights lawyer and academic. She abandoned her career to follow her true calling, which involves lots of traveling. Through her blog, she shares her stories, provides tips, and occasionally goes on a rant. She's currently on a mission to hike all the volcanoes in the world.
---