Support TFG by using the links in our articles to shop. We receive a small commission (at no extra cost to you) so we can continue to create helpful free content. As an Amazon Associate, we earn from qualifying purchases made on Amazon in addition to other retailers featured on the blog. Thank you, we appreciate your support!
Stylish workout clothes are a great option to maximize your travel wardrobe. Find out how to use them to create cute travel outfits!
---
Stylish Workout Clothes You Can use for Travel
Written By: Niki Landry
---
Travel and workout are two words that I would prefer to keep separated; unfortunately this is not the case for a lot of travelers, including myself. For many, traveling is used as an outlet for relaxation and getting away from the routine of our daily lives. For others leaving your workout at home is just not an option.
Long term travelers, anyone training for athletic events, or someone who uses exercise as relaxation must find a way to incorporate exercise into their travels, and will need the proper gear to do it.
I've compiled a few examples of stylish workout clothes that are suitable for workout and travel in order to keep our baggage and bodyweight light.
The ideal trip would include activities that require physical exercise instead of taking time away for your travel plans. Kayaking, hiking, swimming, cycling are all ways to get your heart rate up and explore the area you are visiting. For short trips this usually suffices, but anything longer may require you to seek out exercise elsewhere.
Use a capsule wardrobe to pack light but create many outfits. Learn more in my guide! 
Running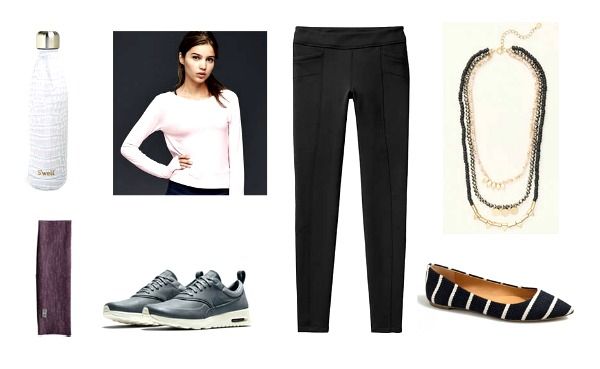 Tight | Flats | Airmax | Bottle | Necklace | Headband
Running is the easiest and cheapest way to workout on the road. All you really need are your sneakers, and you are good to go. Also a good tip is to plan your route beforehand to ensure you know how to make your way back to your accommodation, and to avoid any sketchy neighborhoods.
Most people won't be logging in any major distances for a fast travel workout, so leave your super high tech running shoes at home.
Anything under three miles and I can usually make do with any old sneaker, although one that will also look good walking around a city is even better. A headband works well for keeping your hair out of the way, and is helpful when washing your face at night.
These leggings are my favorite for travel. The seaming, material, and pockets make them feel less athletic, but the technical specs are perfect for outdoor activities.
All it takes is a little jewelry and nice flats, to take your running outfit to dinner. Of course a quick shower may also be necessary.
Take a look at the brands that were voted as the best leggings for women that travel!
Swimming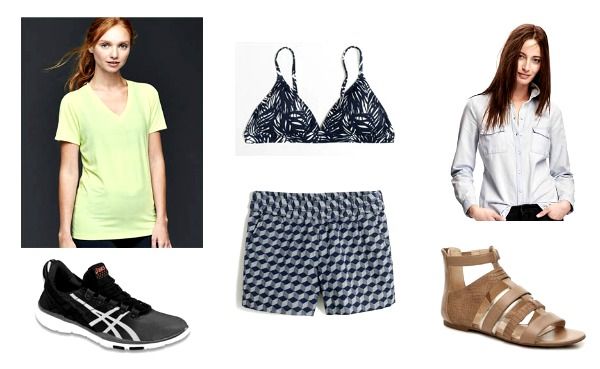 Geometric Short | Bikini Top | Chambray Shirt | Trainers
Exercising in warmer weather will require a little more creativity. Unlike typical athletic shorts, these lightweight shorts are casual enough to workout and cool enough to wear sightseeing. The tee and shorts can also double up as sleepwear.
Heading for a swim? Throw these on top of your bikini for a stylish cover up, to stretch its versatility. These shorts come in solid colors too, in case you want to simplify your palette.
Here are more ideas for cute beach clothes!
Yoga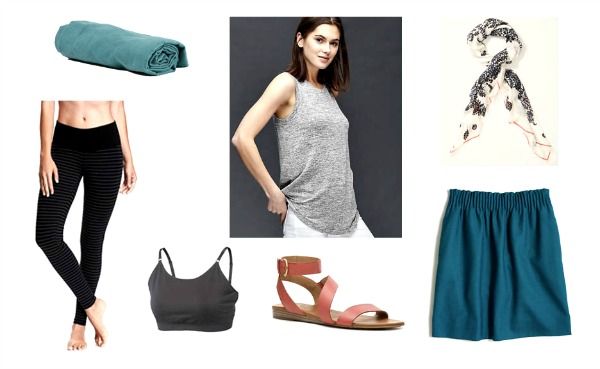 Seamless Cami Bra | Pleated Skirt | Racerback Tank | Scarf | Sandal | Yoga Leggings | DryLite Towel
Yoga wear offers the most stylish workout clothes to incorporate into your travels. If you are like me and you don't travel for relaxation, yoga forces you to take some time out and decompress so why not take advantage of a workout that requires versatile clothing.
Yoga is also a nice way to stretch out muscles that may be hurting from long flights and uncomfortable beds. While it costs more than practicing in your room, seeking out local classes while you travel is a great way to meet locals.
A relaxed tank and leggings is perfect for practicing yoga. Towel off using your handy travel towel, add a lovely scarf, and strappy dress sandals to transition easily from your mat to a post workout lunch. Switch out your leggings for a simple skirt to dress up your ensemble a bit.
Instead of a typical sports bra, I've been loving this bralette. It's supportive enough for low impact exercises, and is super comfy on long travel days. The coverage is great, and it is affordable for a traveler on a budget.
Many travelers designate one packing cube for their running gear and underwear.
---
If exercising will be a part of your next trip, make sure to pack versatile pieces that can be worn for more than just a workout. You don't want to lug around gear that will only be used once or twice.
Do you use stylish workout clothes for travel? Share them below!
---
For more ideas on travel clothes, please read:
---
LIKED THIS POST? PIN THIS PIC TO SAVE IT!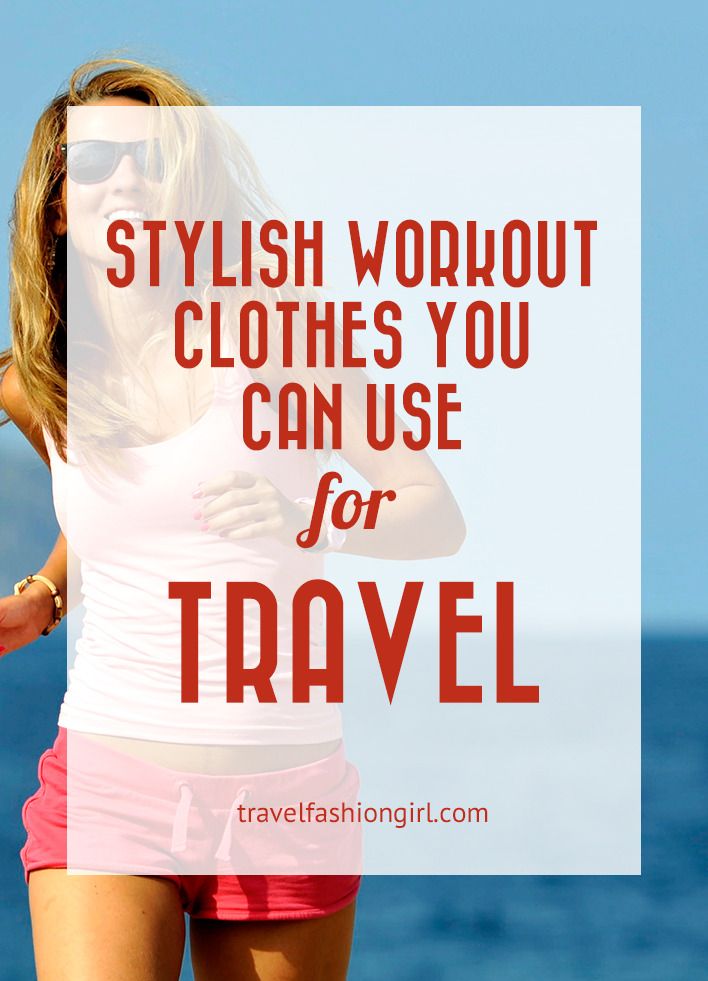 ---
Hope you liked this post on stylish workout clothes for travel. Please share with your friends on Facebook, Twitter, and Pinterest. Thanks for reading!
---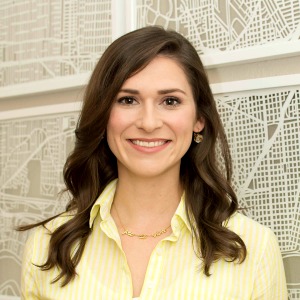 Author Bio: Niki is an interior designer and artist from Louisiana. In addition to her design work, she writes for local and online publications sharing her experiences and passion for travel. Niki is currently adding stamps to her passport while building her design practice, Niki Landry Designs.
---