Support TFG by using the links in our articles to shop. We receive a small commission (at no extra cost to you) so we can continue to create helpful free content. As an Amazon Associate, we earn from qualifying purchases made on Amazon in addition to other retailers featured on the blog. Thank you, we appreciate your support!
Thinking of getting your open water certification? These are five scuba diving essentials to bring on your trip!
---
Scuba Diving Essentials
Written By: Annie Jarvis
---
Table Of Contents
On my last trip to South East Asia I decided to brave the depths of the sea and take my Open Water Dive Certification. As I loved the experience so much I then decided to do my Advanced course allowing me to dive down to an amazing 30 meters under the sea.
This was an incredible experience and now I am totally hooked on this diving! (Editor's note: me too!)
As a first time diver I didn't really know what to expect, and looking back there were several items that I'd consider my top five scuba diving essentials.
Whether it's your first time diving or you've been exploring the underwater world for many years, these are some of the items that I think are key for anyone going on a dive adventure: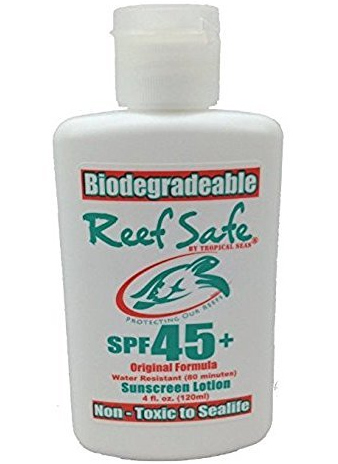 Sunblock
Spending long periods of time on boats going between dive sites and swimming at shallow depths can cause us to get a nice sun tan or a horrible burn. That is why one of the most important scuba diving essentials is sunblock.
While most divers wear wetsuits your arms, neck, face, and legs are still exposed, leaving them unprotected from the sun. Sunblock is crucial for anyone doing water based activities as it protects your body from blistering heats, making your time in the water a lot more enjoyable.
As a diver not only is it imperative that I protect my skin, but it's also important that I protect the sea life too. I find it important to ensure my sunblock doesn't contaminate the reef I'm exploring, so I'd recommend products that are eco friendly and biodegradable.
Find out the best eco-friendly beauty products for travel!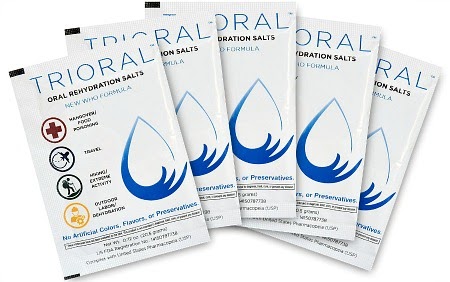 Rehydration salts
Diving can be thirsty work as you can be under the water for up to an hour without anything to drink. It can also be a physically exhausting activity if you are doing three or four dives a day on a liveaboard.
In addition to drinking plenty of fresh water, I also take rehydration salts. These give me a little extra energy between each dive and allow me to feel more refreshed and rejuvenated afterwards, too.
If these aren't available and you have access to a shop or food stall, drink coconut water and lime or have an electrolyte drink to avoid getting dehydrated.
THIS IS VERY IMPORTANT: make sure to take a motion sickness tablet or wear Sea Bands even if you don't normally get sea sick. Once you feel nausea, it's too late to take a pill and your trip is ruined. Don't risk it! The pill must be taken thirty minutes before you get on a boat for it to work properly. Always consult a doctor before taking any medication.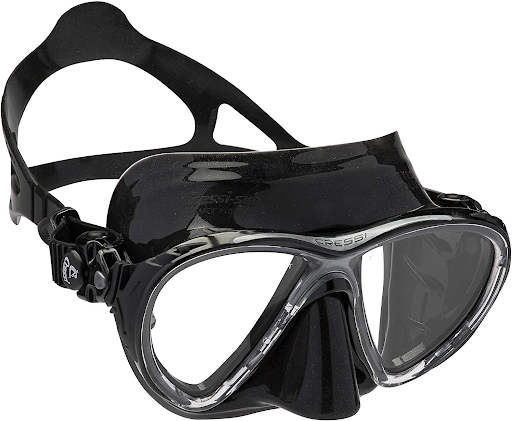 Cressi Big Eyes Evolution Scuba Diving Mask
Your own dive mask
If you're diving for the first time ever then you'll probably use a mask given to you by the shop. However, it's worth investing in your own quality dive mask like this one from the very beginning.
During my Open Water Dives I borrowed a number of different masks that just never seemed to work for me. Whether they steamed up or let in water each mask gave me so much hassle.
I was spending more time fiddling around then actually admiring the scenery. Something like this can really ruin a dive, interfere with your comfort under the water, and discourage you from continuing to dive.
How to Choose the Best Mask:
In order to choose the best mask look for one with tempered glass. These are better quality and will be a worthwhile investment.
Test the way it fits by standing up straight and facing the floor. Place the mask on your face BUT DO NOT put the strap around your head. Breathe in and if it stays securely on your face, it fits! If there are gaps around your face when you breathe in or it doesn't stay on then you need to try a different mask.
There's no point in investing in your own scuba diving mask if it doesn't fit. Don't let a bad mask ruin your experience!
Tip: Before getting in the sea, rub a tiny bit of shampoo and/or anti-fog on a dry mask. Rub it in the lens and let it sit for a few minutes. Rinse it thoroughly with sea or fresh water so the shampoo doesn't get in your eyes. When it's clean, spit into the inside of your mask and rub it in the lens – I know this sounds weird but all scuba divers do this to avoid fog. Another reason to use your own mask!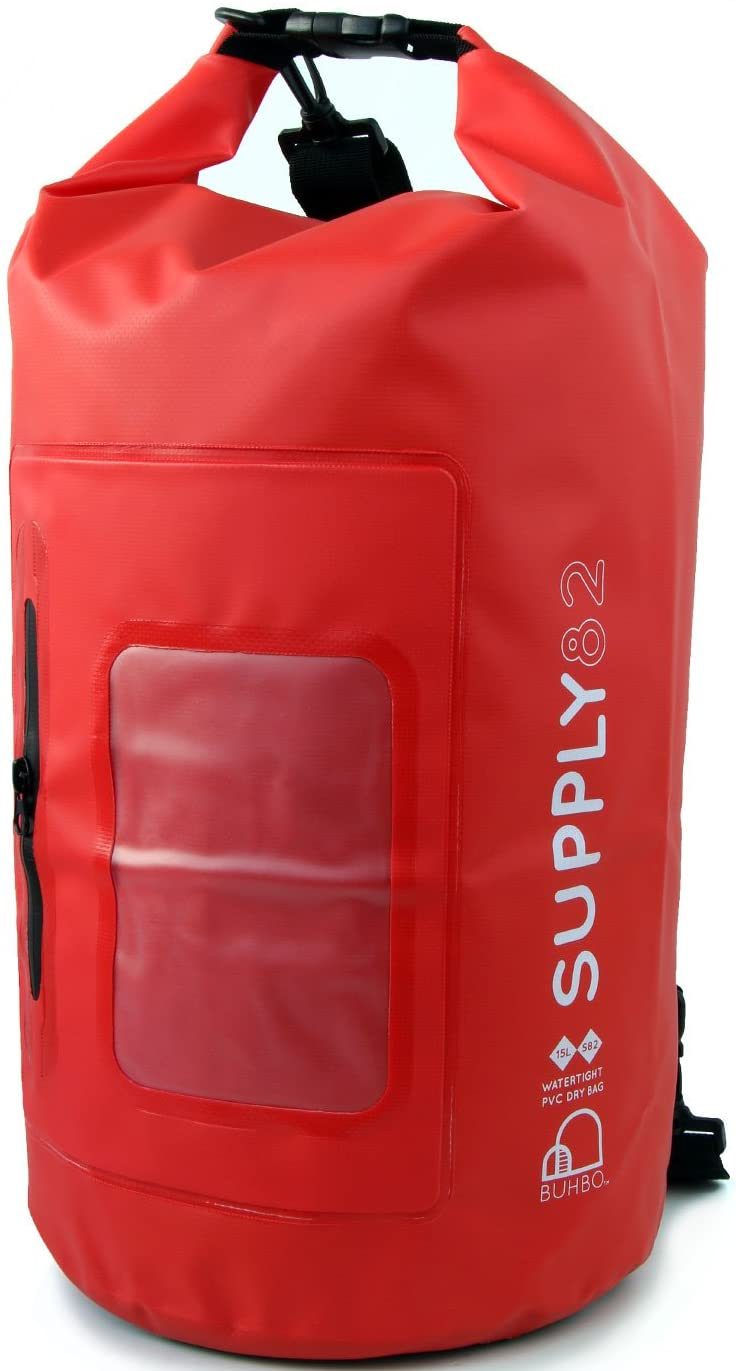 Dry Bag
Dry bags are a fantastic way to keep your valuables free from water damage while you're out on a dive. They come in a range of different sizes so you can carry as much or as little as you need.
The thick, strong material also makes the bag feel extra secure, as the tarpaulin it is made from is actually tear proof.
As well as carrying electrical items I also use mine to store things like fresh water, my rehydration salts, a travel towel and even some post dive snacks!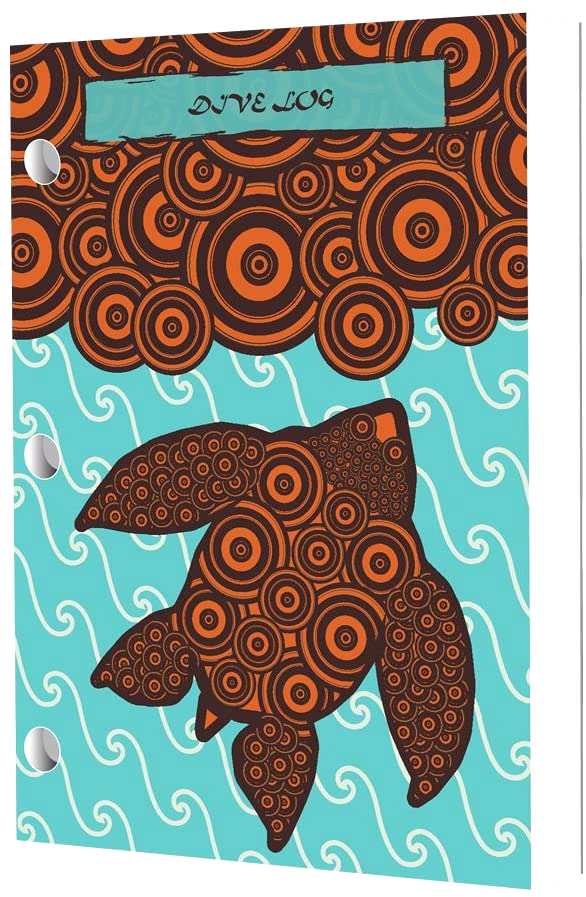 Dive Log Book
If you've been diving for a long time the chances are you will have a log book (or two) filled with your diving adventures! A log book is another of my top scuba diving essentials.
It's a divers way of noting each and every dive, allowing you to record the location of the dive, the depths you went to, the length of time you spent underwater and of course the different creatures that you saw.
Not only is a log book a really fun and exciting way to remember your trip, it's also essential to track your dive record for anyone wanting to continue diving or even take on more qualifications. 
---
What are your tips on scuba diving essentials for the first time diver? Comment below!
---
For more tips on scuba diving, please read:
---
LIKED THIS POST? PIN THIS PIC TO SAVE IT!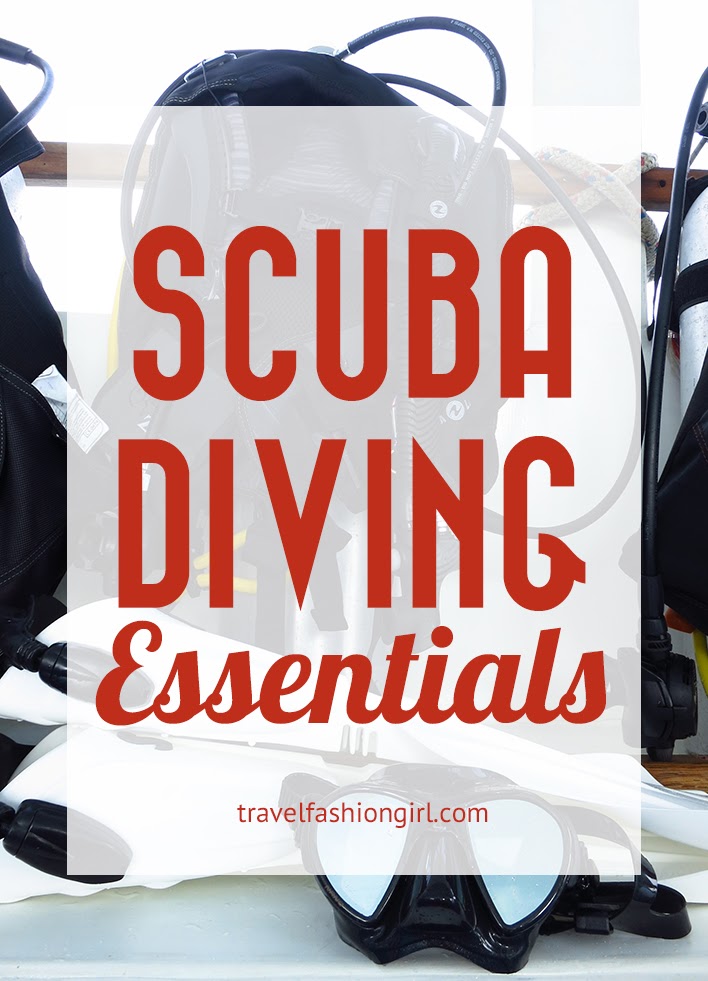 ---
We hope you liked this post on scuba diving essentials for the first time diver. Please share with your friends on Facebook, Twitter, and Pinterest. Thanks for reading!
---
Author Bio: Annie Jarvis is relatively new to the traveling world and has just completed a five month journey around South East Asia, India and the US. She loves diving, skiing, cooking and hiking and in particular she loves to write about her adventures on her Refreshing the Page blog.
---