Support TFG by using the links in our articles to shop. We receive a small commission (at no extra cost to you) so we can continue to create helpful free content. Thank you, we appreciate it!
Looking for lightweight scuba gear for travel? I tested the Aqualung Zuma BCD and Micron Regulator. Find out how I almost traveled carry-on only with all of my dive gear!
---
Lightweight Scuba Gear for Travel
---
Over the past eight years my travels have evolved and now most of my bucket list items consist of scuba diving destinations. For my honeymoon recently, I ticked another one from the list by spending one week on a scuba diving liveaboard in the Maldives!
A liveaboard is basically a boat cruise to various dive spots in a region that allow you to visit more places or various remote locations on one trip. You do 3-4 dives per day on average.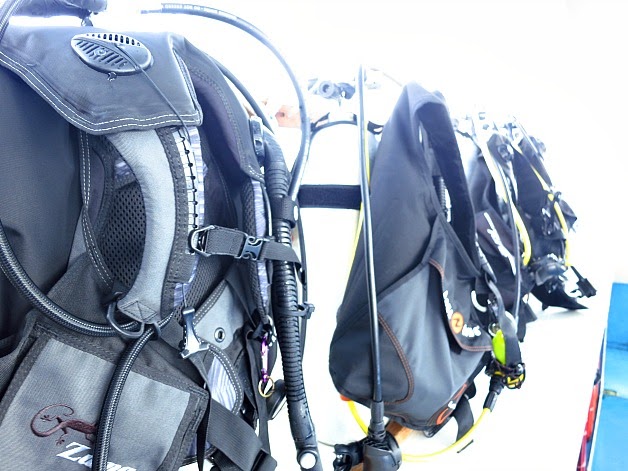 In my effort to pack light, I usually rent dive gear but at over $400 in costs for a one week rental I thought it was finally time to invest in my own gear.
However, since I'm used to traveling carry-on only I couldn't choose regular dive gear that fits into a 75L bag or more. My solution: I sought out to find the most lightweight scuba gear for travel available.
The secret to traveling light is to create a functional but minimalist capsule wardrobe. Learn more in my guide!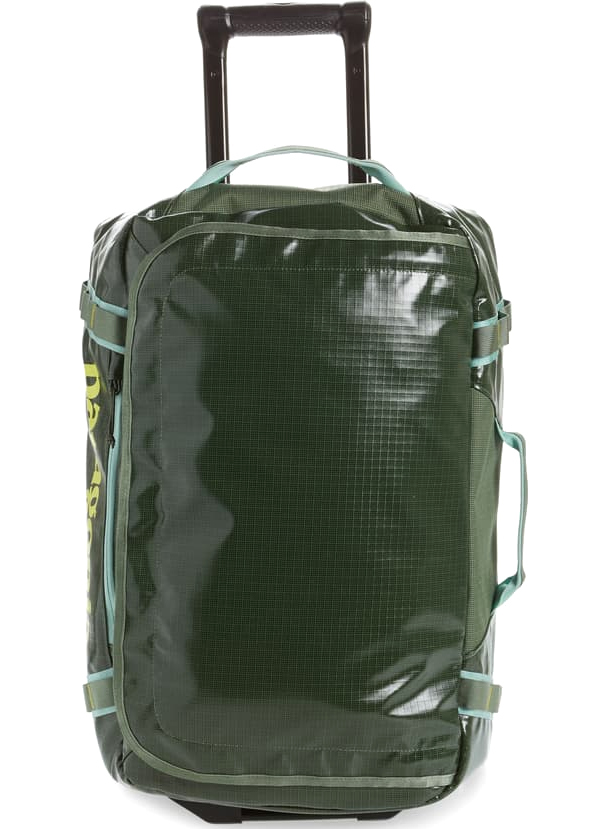 Patagonia 40L Black Hole Rolling Duffel
The result? I managed to pack for a two week trip to the Maldives including a one week liveaboard and all my dive gear in one Patagonia 40 liter checked wheeled duffle. Unfortunately it was just two inches over carry on limits. For my valuables, I also took a Timbuk2 daypack which I used as my personal item on the plane.
Not too bad for scuba diving equipment! Keep reading to find out more about this ultra-light BCD and regulator!
Use packing cubes to help you organize and even compress your belongings to maximize your space!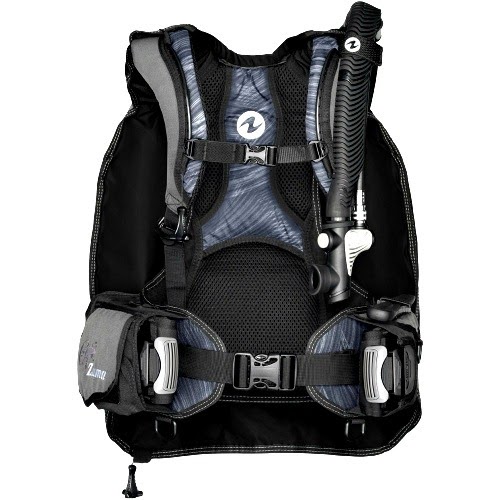 Aqua Lung Zuma BCD
The obvious choice for me was to find the smallest most lightweight BCD to cut down on one of the bulkiest of my dive gear. I can't tell you how shocked other divers are when they see my dive bag.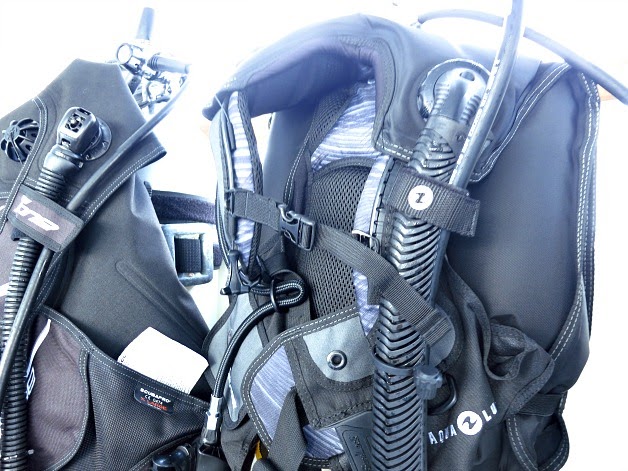 This BCD folds up into a compact bundle so much so that it takes at least half the space as regular size gear. This is seriously one of the most compact and lightweight scuba gear options for a BCD. It's tiny!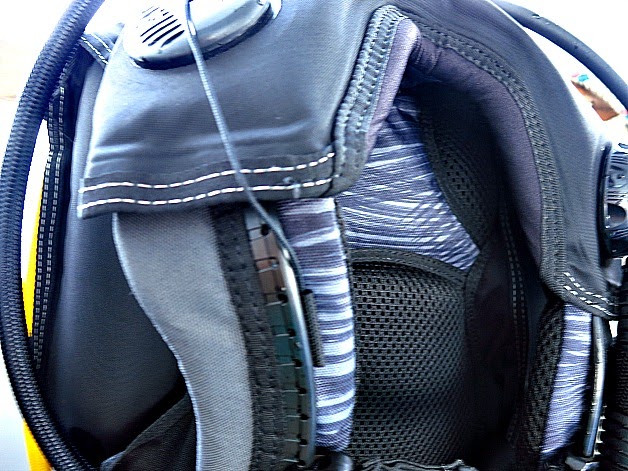 At first I found it a bit of an adjustment getting used to the wing-like style. The trickiest part was that the shoulder straps don't have clips for easy removal. I've now gotten used to them so they're no longer an issue.
To further cut down on space, I removed the integrated weights which made my BCD even lighter. (I prefer using a weight belt to distribute the weight to my hips.) However, I'd probably have better support if I did use them.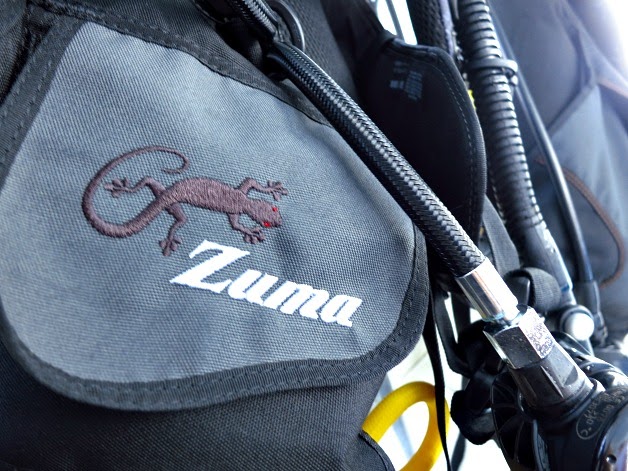 Aesthetically, the Zuma has a subtle grey stripe pattern on the top straps and interior which I like. Overall, I have a standard but good quality BCD that does everything I need it to so I can scuba dive.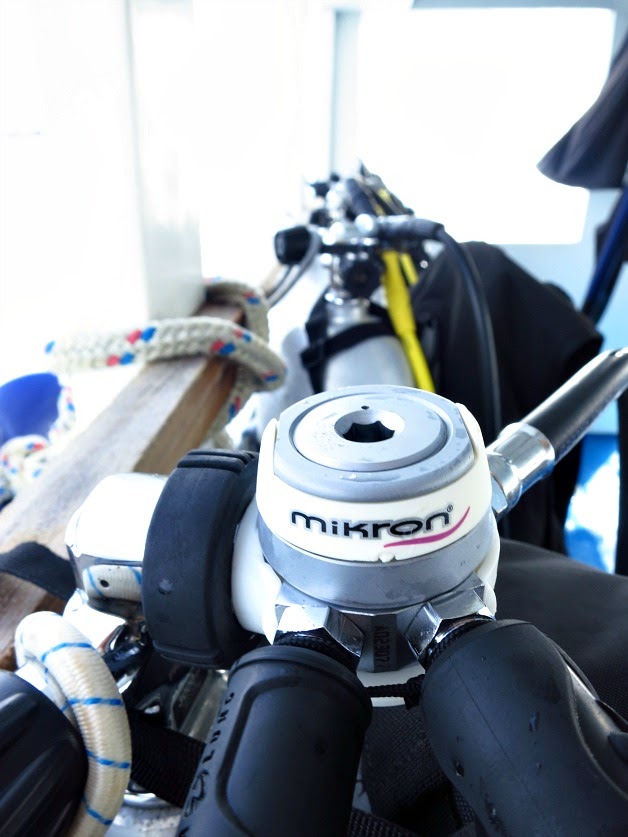 I'd recommend this for leisure divers that only dive on vacation but not full time professionals or those that dive every weekend. All in all the Aqua Lung Zuma BCD gets top marks for travel-friendliness and space saver.

Aqualung Mikron Scuba Regulator
 Aqua Lung Mikron Regulator
The suggested pairing to the Zuma BCD is the compact Aqualung Mikron Regulator. I loved the small size, which helped downsize the bulk since I wrapped it inside the BCD. To keep the hoses in place, I used a small mesh packing organizer.
Please note: my reg malfunctioned on a dive (whether due to lack of maintenance or manufacturer fault). I no longer recommend this regulator.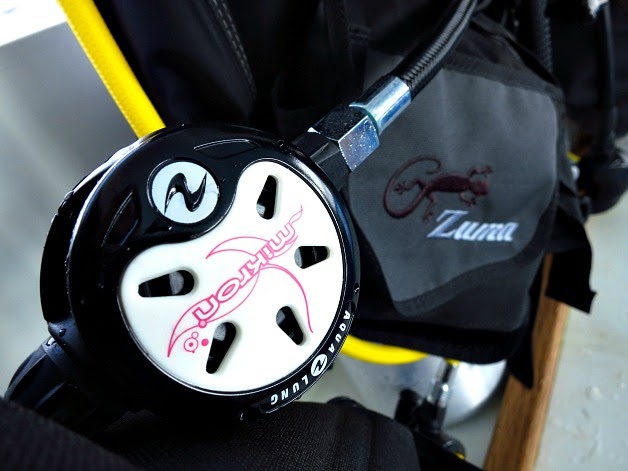 I've seen three different colors for this regulator but I prefer the white with pink detail. I found it comfortable to use and love that not only does this downsize the bulk of my bag but it also minimizes the weight, too. Gear can get so heavy and regs aren't very light.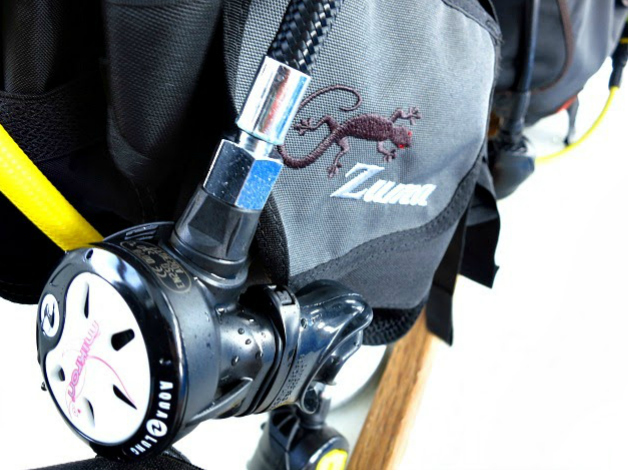 It's much more compact and lighter than regular regs. Weighing in at just 26 oz. (din) and 31 oz. (yoke), this regulator is perfect for the traveling diver. I highly recommend the Aqualung Mikron Regulator not only for travel but for regular usage too.
Please note: my reg malfunctioned on a dive (whether due to lack of maintenance or manufacturer fault). I no longer recommend this regulator.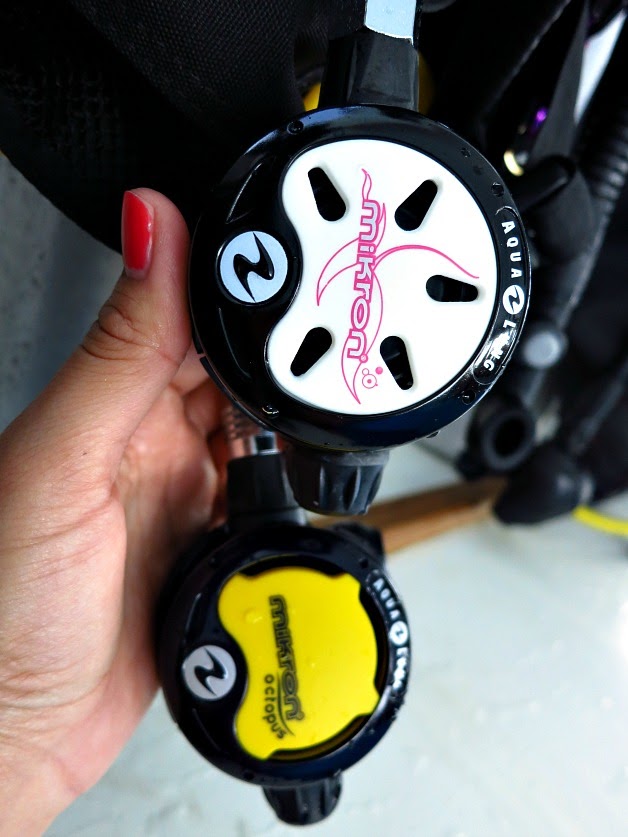 Other Scuba Diving Gear
The rest of the dive gear I took on this trip wasn't based on weight. To give you an idea of everything I fit into my 46L bag, I also took:
For fins, I opted for performance with the

ScubaPro Seawing Nova

in white. LOVE THEM! They're fast and powerful! I can't recommend them enough! I wore them with short booties similar to

these

.
A big mistake for me was buying this

ScubaPro wetsuit

that was overly thick for the trip. I thought I'd get cold with the continuos diving but the water in the Maldives was so warm I just used my

Aqualung Rash Guard

with

Roxy Shorts

the entire trip.
You can see what else I took in my full clothing packing list here!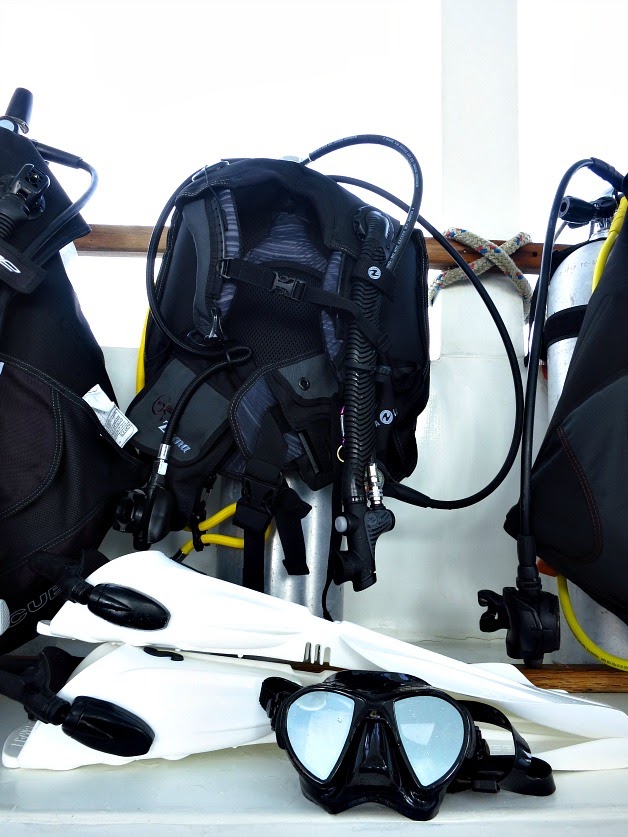 ---
What lightweight scuba gear do you recommend? Comment below!
---
For more tips on scuba diving, please read:
---
LIKE THIS POST? PIN HIS PIC TO SAVE IT!
---
We hope you liked this post on lightweight scuba gear. Please share it with your friends on Facebook, Twitter, or Pinterest. Thanks for reading!
---