Support TFG by using the links in our articles to shop. We receive a small commission (at no extra cost to you) so we can continue to create helpful free content. As an Amazon Associate, we earn from qualifying purchases made on Amazon in addition to other retailers featured on the blog. Thank you, we appreciate your support!
Now that summer is over; it's time for an autumn update to your travel wardrobe. Take inspiration from these fall fashion staples and update your look with one or two new pieces. Keep reading to find out some of our favorite styles!
---
Fall Fashion
Written By: Niki Landry
---
Table Of Contents
We are now transitioning into my favorite season for fashion and travel: fall. It's the season of stylish boots, vibrant colors, crisp jackets, and best of all, layering. But it can be mind-boggling to narrow down all the fall looks out there. If you want to supplement your travel wardrobe this season, keep reading for trends, styles, and must-haves from fall fashion this season.
Fall Fashion Ideas That Can Travel Anywhere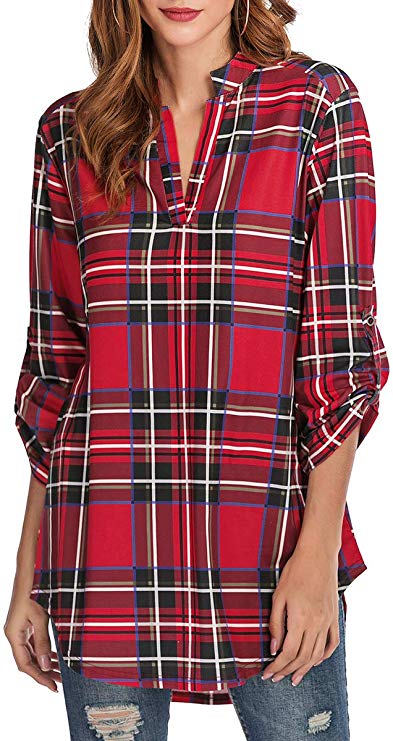 Flannel
Summer was all about gingham, and now autumn is all about flannel. Few pieces are as quintessentially "fall" as a classic flannel shirt.
And it's just versatile! For a casual, everyday look, opt for a cute denim skirt and tan ankle boots. To dress up your flannel a bit more, we love leather leggings and black booties underneath. The fall fashion colors for a flannel shirt are practically endless as well, so choose which one speaks to you!
Where to wear: Berlin | Dublin | Beijing
Shop more flannel tops: Nordstrom | Amazon
You'll want to look your best when you travel. Read my travel tips to Pack Light Stylishly!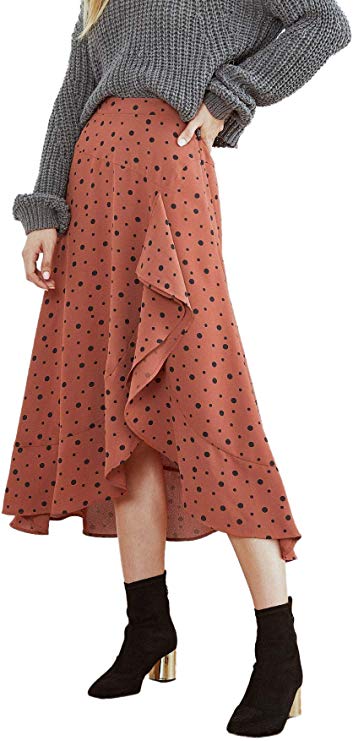 Ruffles
Girl fall fashion gets the feminine treatment with ruffles, finally! What was once thought to be a style exclusively for children's dresses and princess attire has evolved into one of the hottest trends of the year. 
Ruffled dresses, tops, and skirts have made their way into the inventory of just about every major retailer out there, and we can easily see why—the look is modern and not frilly. It's a sweetly sophisticated and stylish addition to whatever piece it has been worked into.
This season's ruffles also complement many of the trends listed in this very article.  Ranging from wrap dresses to statement sleeves, ruffles have become the new "it" detail for countless garments!
You can take the glamorous route with ruffled dresses and midi skirts or keep things more subtle with a simple ruffled tee. Since it works on both casual and formal looks alike, there's no shortage of pretty ruffled pieces to rock this season.
Where to wear: Brooklyn | Madrid | Tokyo

Shop more ruffled skirts: Nordstrom | Amazon
Add a pair of tights with ankle booties like these on a brisk autumn day for the perfect look!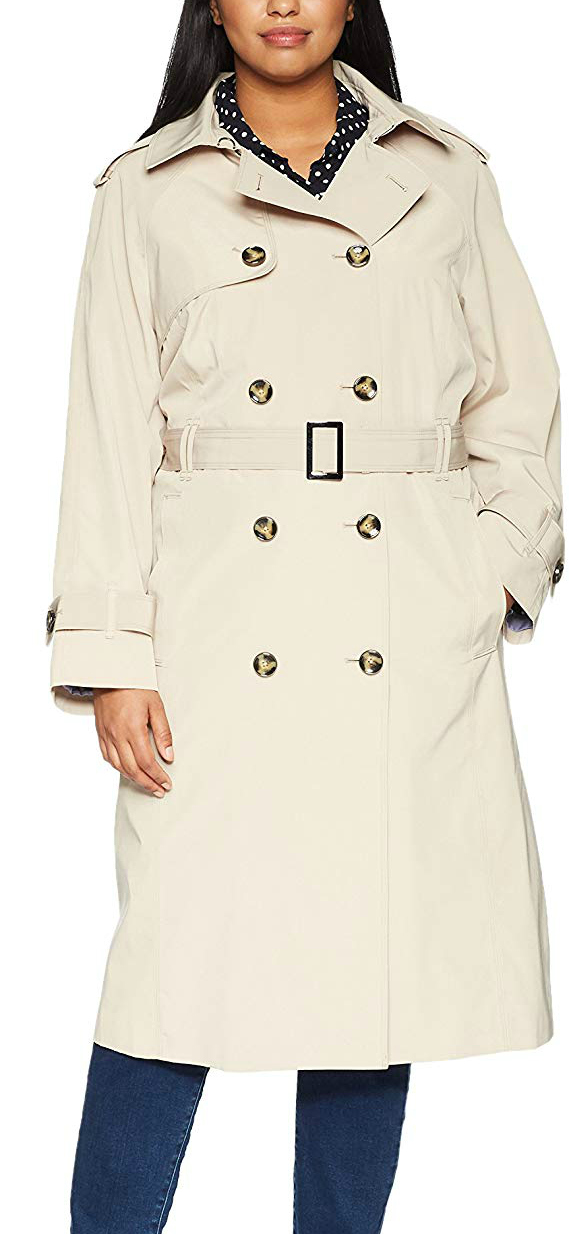 London Fog Midi Length Trench Coat | Sizes XXS-3XL
Midi Coat
Ooh, la la! French girl fashion continues to take the season by storm, and their next must-get piece is the beige midi coat. Perfect with ankle-length jeans, a blouse, and pointed loafers, you'll have a perfectly Parisian look in an instant. 
Concerned about how to pack this? We recommend wearing it over your airplane outfit so that you don't have to worry about excess bulk in your bag. Plus, that means your flight outfit will be pretty darn cute as well. 
If you're looking for a packable duplicate, Cole Haan's Single Breasted Packable Rain Jacket will always be one of our favorites!
Where to wear: Paris | Mexico City | Brussels  
Shop more midi coats: Nordstrom | Amazon
Here are the best fall coats for travel!

Pointed Loafer
Looking for modest fall fashion that still has polish for your next trip? The pointed toe loafer is a classy alternative to traditional black ballet flats that can add oomph to your travel outfits.
Like most shoes, especially those worn without socks, this style will probably need some break-in time before you tackle a full day of walking in them. Do that at least two to three weeks before your trip. 
A pair of black loafers effortlessly go with just about every look. Whether it's a blouse and skinny jeans or a dress, these are insanely versatile!
Where to wear: Chicago | Zurich | Hong Kong
Shop more pointed loafers and flats: Nordstrom | Amazon
Here are the most comfortable ballet flats for travel (they're cute too)!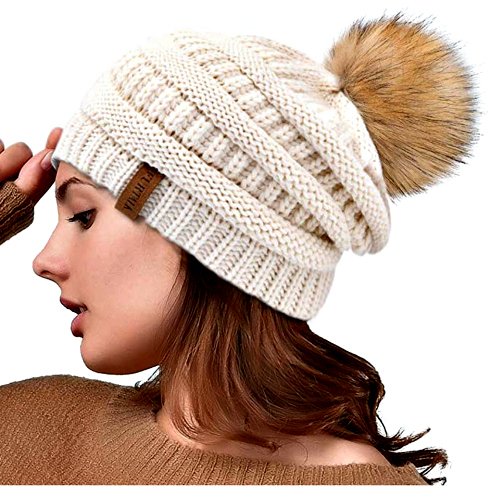 Knit Hat
An oldie but a goodie, a knit beanie is essential for the fall time, and as usual, we're seeing plenty of them! Go for black or gray so that it can complement just about any look.
Where to wear: Toronto | Zagreb | Prague

Shop more knit beanies: Amazon | Nordstrom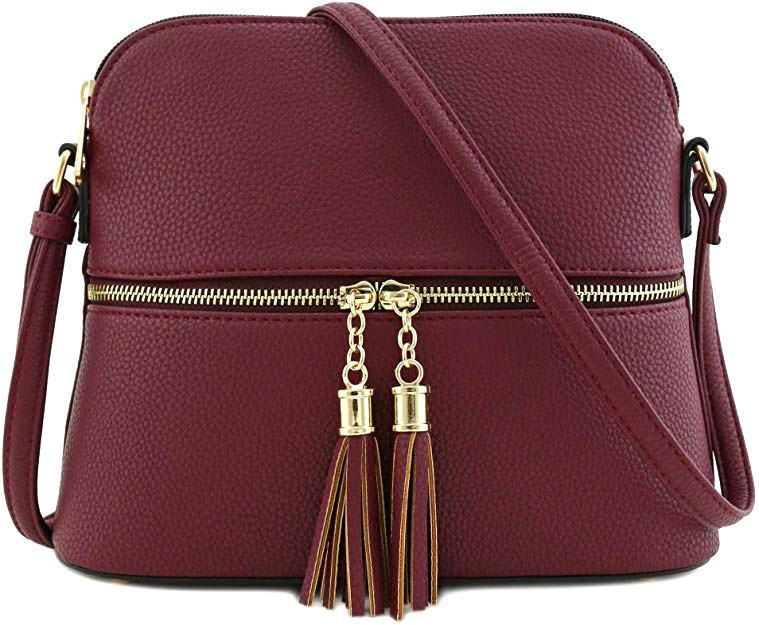 Burgundy
Burgundy is the perfect neutral for travel and is currently topping the lists as the most popular color for fall fashion. It coordinates with every neutral, so it integrates into your existing wardrobe easily.
Pair burgundy with black or white for a simple outfit, or add blue to make things interesting. It also looks great in the form of accessories, such as a purse. I've seen hats, watchbands, and sunglasses all in this deep, rich shade.
Where to wear: Venice | Seattle | Cologne
Shop more burgundy bags: Nordstrom | Amazon
Stay safe with the best money belts and anti-theft accessories for travel!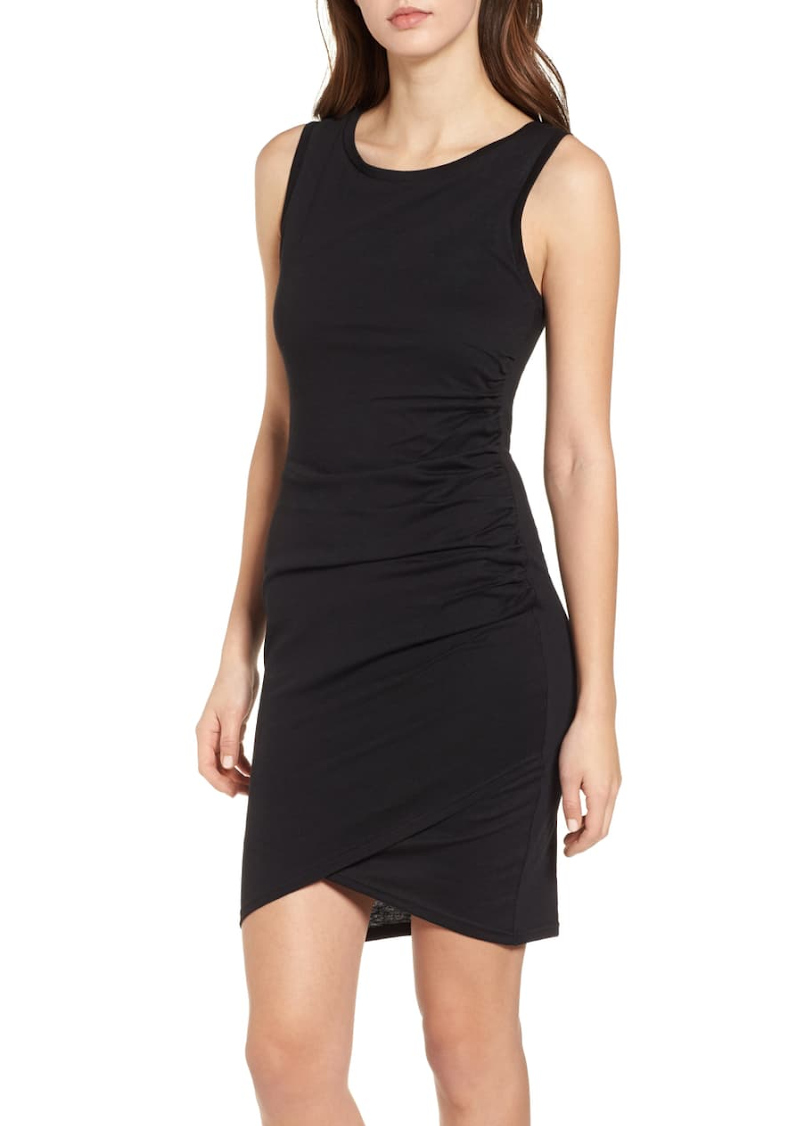 Leith Ruched Body-Con Tank Dress
Ruching
When a trend is not only adorable but highly flattering, you know that it's a keeper. That's exactly the case with the new ruching trend that's taking the season by storm. From tops to dresses to skirts, we're thrilled to see this style making waves!
Just like with the flannels, this is an extremely versatile trend that can naturally work into your wardrobe. For ruched dresses like the one above, we suggest keeping the rest of your look clean and polished to balance out the extra fabric. Consider finishing off your look with a midi coat, leggings, and a pair of fashionable, waterproof ankle boots.
Where to wear: NYC | Stockholm | London

Shop more ruched dresses: Nordstrom | Amazon
Take a look at the best fabrics for travel!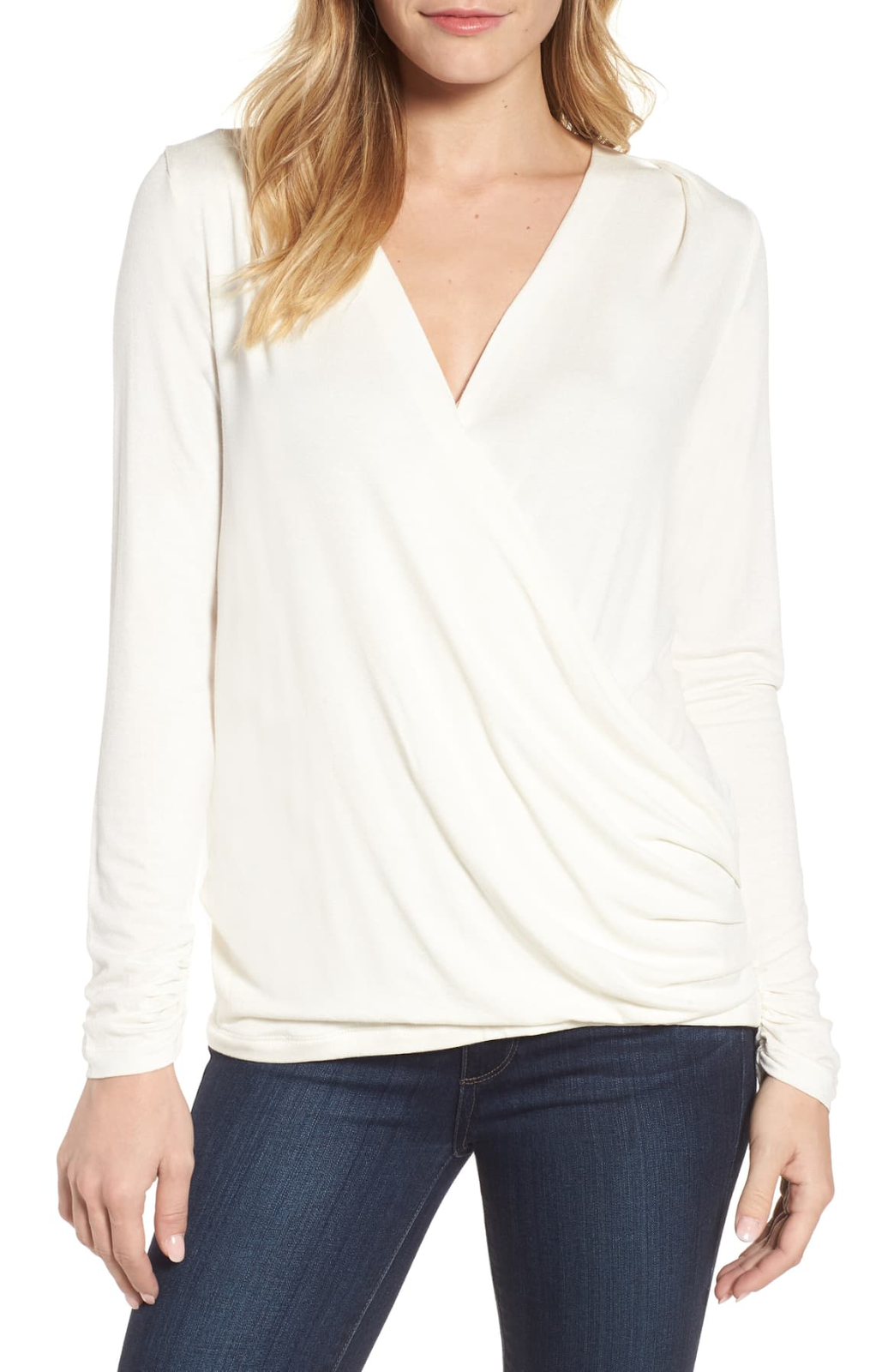 Wrap Blouses
Paying homage to the iconic piece made famous by Diane Von Furstenburg in the '70s, the wrap dress is back and more popular than ever.
In addition to these famous dresses, wrap blouses are also emerging as one of the biggest fall fashion shopping items of the season. These tops provide a flattering v-neck silhouette and a cinched tie waist, all of which is adjustable to your personal preference.
When it comes to styling, wrap dresses pair perfectly with tights, boots, and a denim or leather jacket. For blouses, keep jeans either skinny or straight so that the subtle flare of the top stands out.
Where to wear: Barcelona | San Francisco | Athens

Shop more wrap blouses: Nordstrom | Amazon
Here's how to wear a leather jacket when traveling!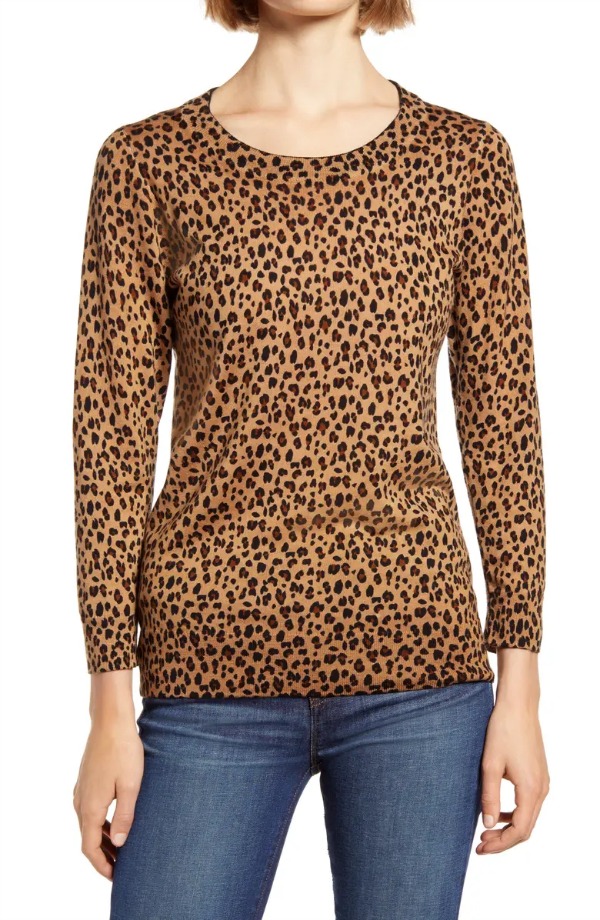 J. Crew Cotton Leopard Sweatshirt
Leopard Print
It's official! Leopard print is back and fiercer than ever. Whether you want to dress it up for a night out or incorporate it into your daytime look, it couldn't be easier to work this print into your fall wardrobe.
For extra impact (and total ease of getting ready), we recommend a leopard print shirt. This statement-worthy piece is a stunner on its own, but can also be toned down for a day of sightseeing. Throw on joggers and white sneakers as you're checking out the Roman Colosseum, then switch it out for dark skinny jeans and ankle booties for a night at Solotto 42.
Where to wear: Philadelphia | Amsterdam | Bristol

Shop more leopard print sweaters: Nordstrom | Amazon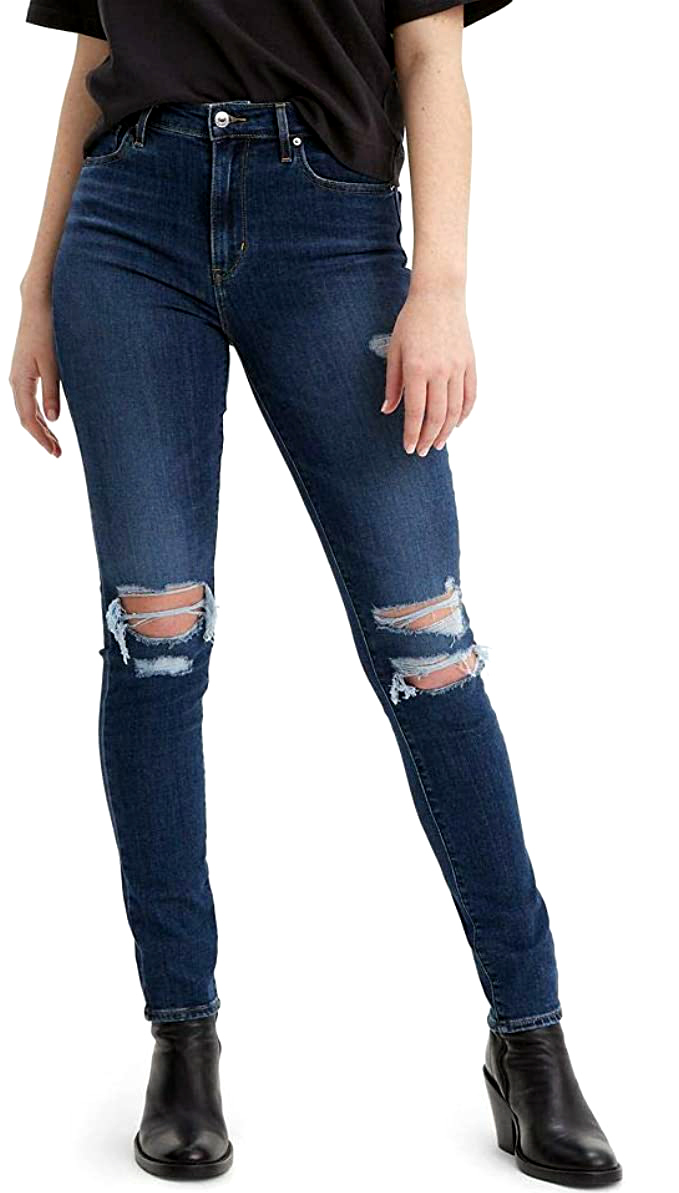 Levi's Women's 721 High Rise Skinny Jeans
Distressed Denim
Ripped jeans are one trend that keeps coming back time and time again. This edgy style easily works in the fall time, and we love pairing them with other staples like ankle boots and beanies (more on that below!)
Keep the rest of your look polished so that you've got the right balance of shabby and chic.
Where to wear: Los Angeles | Rome | Lisbon
Shop more distressed denim: Nordstrom | Amazon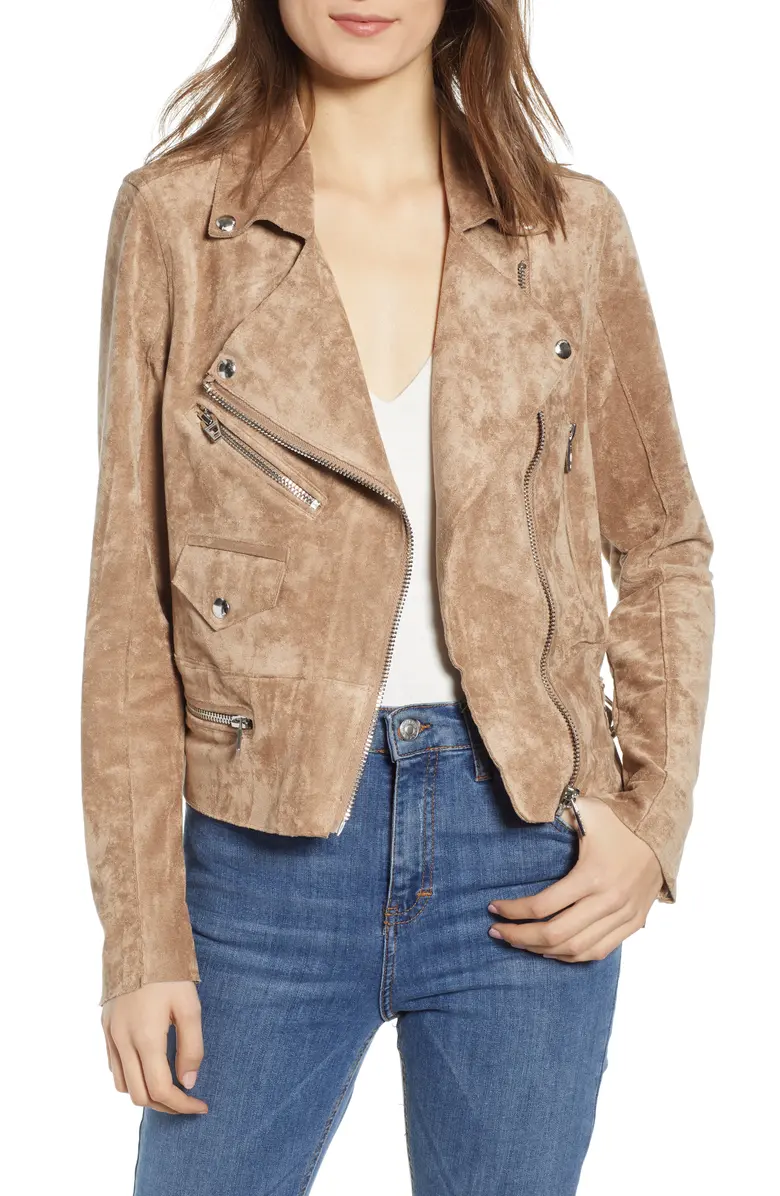 BLANKNYC Faux Suede Moto Jacket
Suede
Year after year, suede never fails to re-emerge in the fall time as a stylish trend to rock. And it's back again this season with mini skirts, moto jackets, and sleek crossbody bags. Harkening back to the '70s, this soft material will bring a laid-back vibe to your fall travel wardrobe.
In cooler weather, it provides a nice texture layered under jackets, over tights and paired with boots. As a plus, it doesn't wrinkle as easily, and one piece can add a lot of flair to basic all-black outfits.
For a modern take on suede, look for structured, shaped pieces, and updated colors.
Where to wear: Portland | Copenhagen | Kyoto
Shop more suede jackets: Nordstrom | Amazon
Try these neutral colors to easily mix and match with your travel wardrobe!
How Editor-In-Chief Alex Wears Fall Fashion!
Watch this video to start learning how to organize with packing cubes!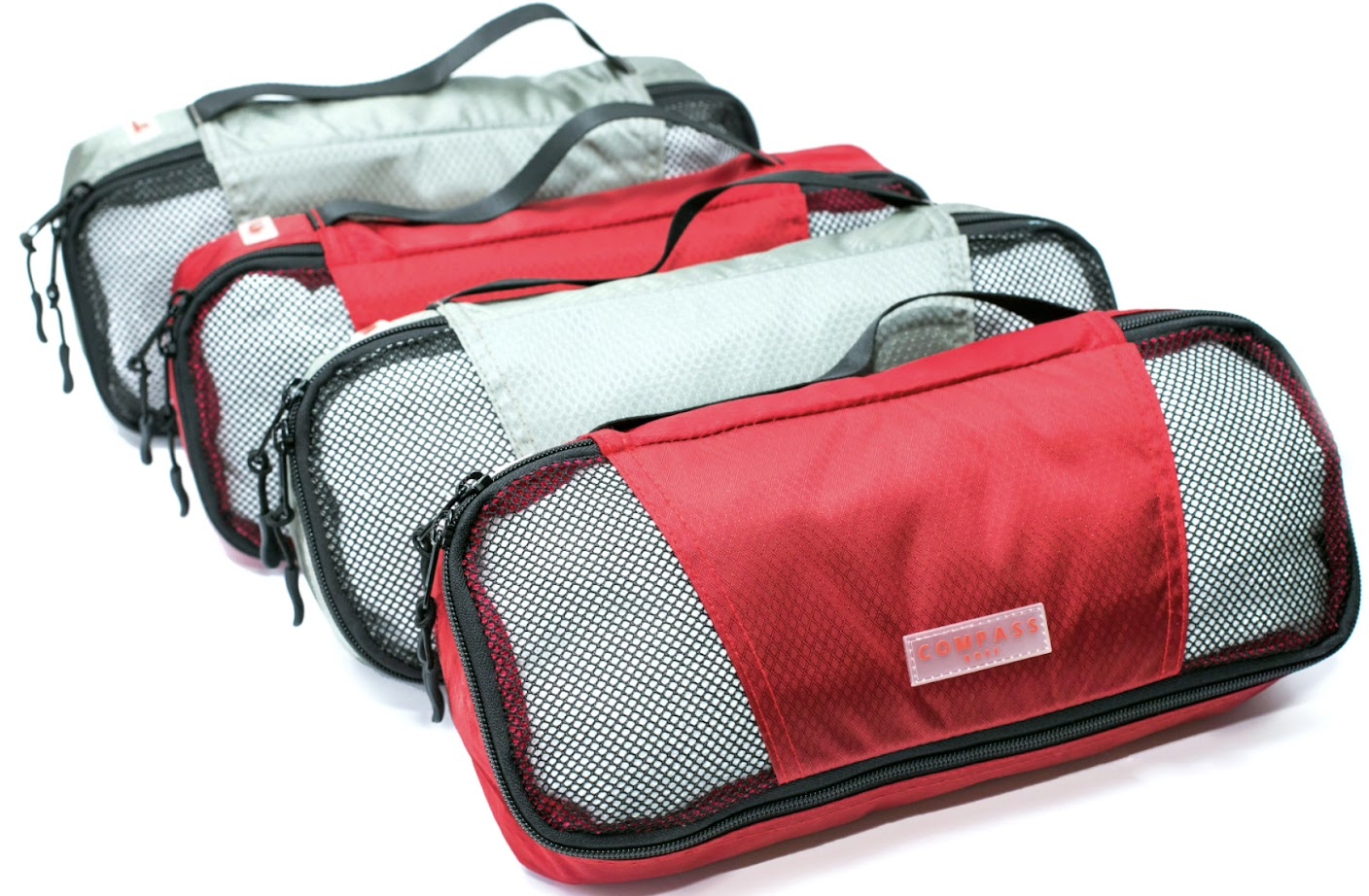 How to Pack Your Fall Fashion Pieces
Packing fall travel outfits are super easy with slim packing cubes. This allows you to travel carry-on only for all the clothes you intend to bring, and it saves so much space!
We put together a five-part YouTube series showing the different methods to use packing cubes for travel. If you use this specific packing strategy, packing cubes can also compress your belongings. This is the secret to traveling carry-on only!
---
What fall fashion pieces are on your shopping list? Share and comment below!
---
For more ideas on fall travel fashion, please read:
---
LIKED THIS POST? PIN THIS PIC TO SAVE IT!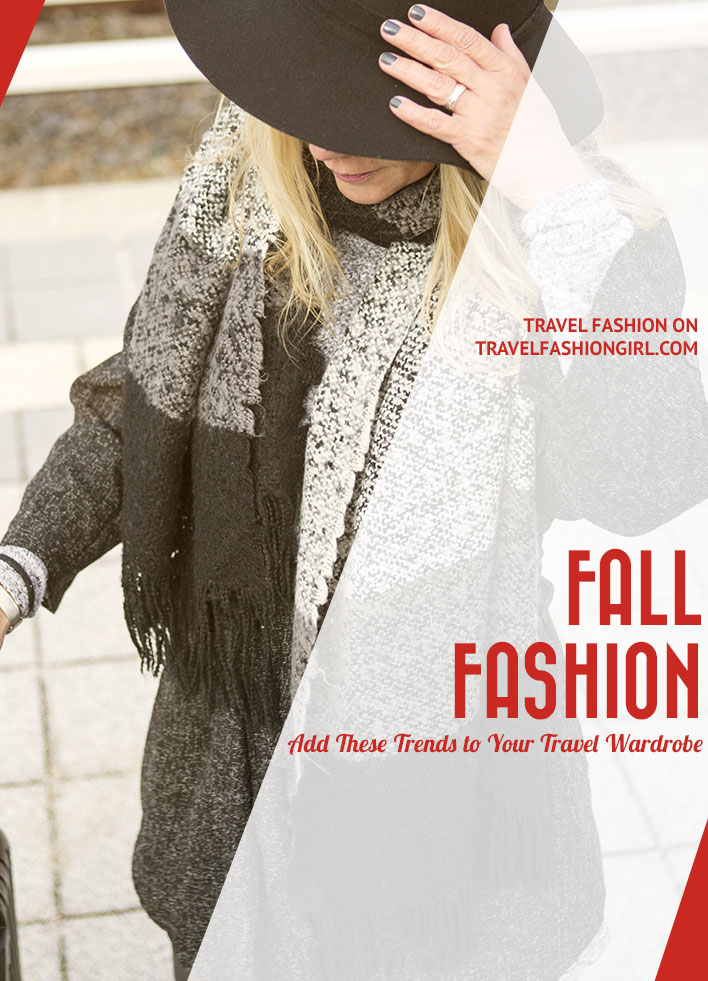 ---
I hope you liked this post on fall fashion trends you can add to enhance your travel wardrobe. Please share with your friends on Facebook, Twitter, and Pinterest. Thanks for reading!
---
Author Bio: Niki is an interior designer and artist from Louisiana. In addition to her design work, she writes for local and online publications sharing her experiences and passion for travel. Niki is currently adding stamps to her passport while building her design practice, Niki Landry Designs.
---