Support TFG by using the links in our articles to shop. We receive a small commission (at no extra cost to you) so we can continue to create helpful free content. As an Amazon Associate, we earn from qualifying purchases made on Amazon in addition to other retailers featured on the blog. Thank you, we appreciate your support!
What to wear in Hong Kong is different than most other countries in Asia and therefore demands savvy packing skills for the visiting traveler.
From the uneven, narrow sidewalks, to the oppressive summer heat, to the wet winter months, here's everything you need to know to find your style in the "Fragrant Harbor" no matter the season and build your Hong Kong packing list!
---
What to Wear in Hong Kong
Written by: Lisa Kazmer
---
Table Of Contents
Watch this video to discover TFG editor's travel capsule wardrobe must-haves. They are versatile, chic, and timeless.
What Should I Wear in Hong Kong?
The most important factors in planning and packing for Hong Kong are the activities you'll be doing on your trip AND the weather.
Always, always, always check the weather forecast before your trip. Once you've researched the weather, you can focus on creating a capsule travel wardrobe, which should easily fit in a carryon suitcase with the help of packing cubes to compress your clothing.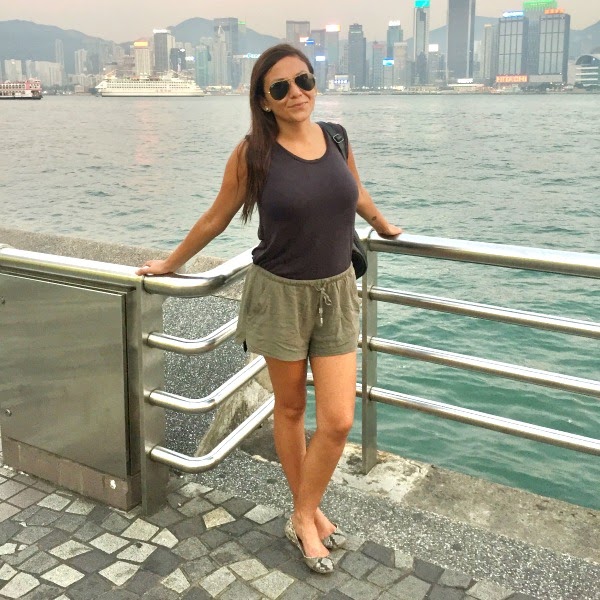 Rebecca Minkoff Backpack | Linen Shorts | Ballet Flats
Hong Kong Style
Hong Kong is one of the most cosmopolitan and high-tech cities in Asia. It is a center for business, information, finance, freight, and trade. A myriad of international companies have their Asia-Pacific corporate headquarters in Hong Kong and this brings with it a steady stream of international expats. Locals and expats alike set a high standard for clothing choices.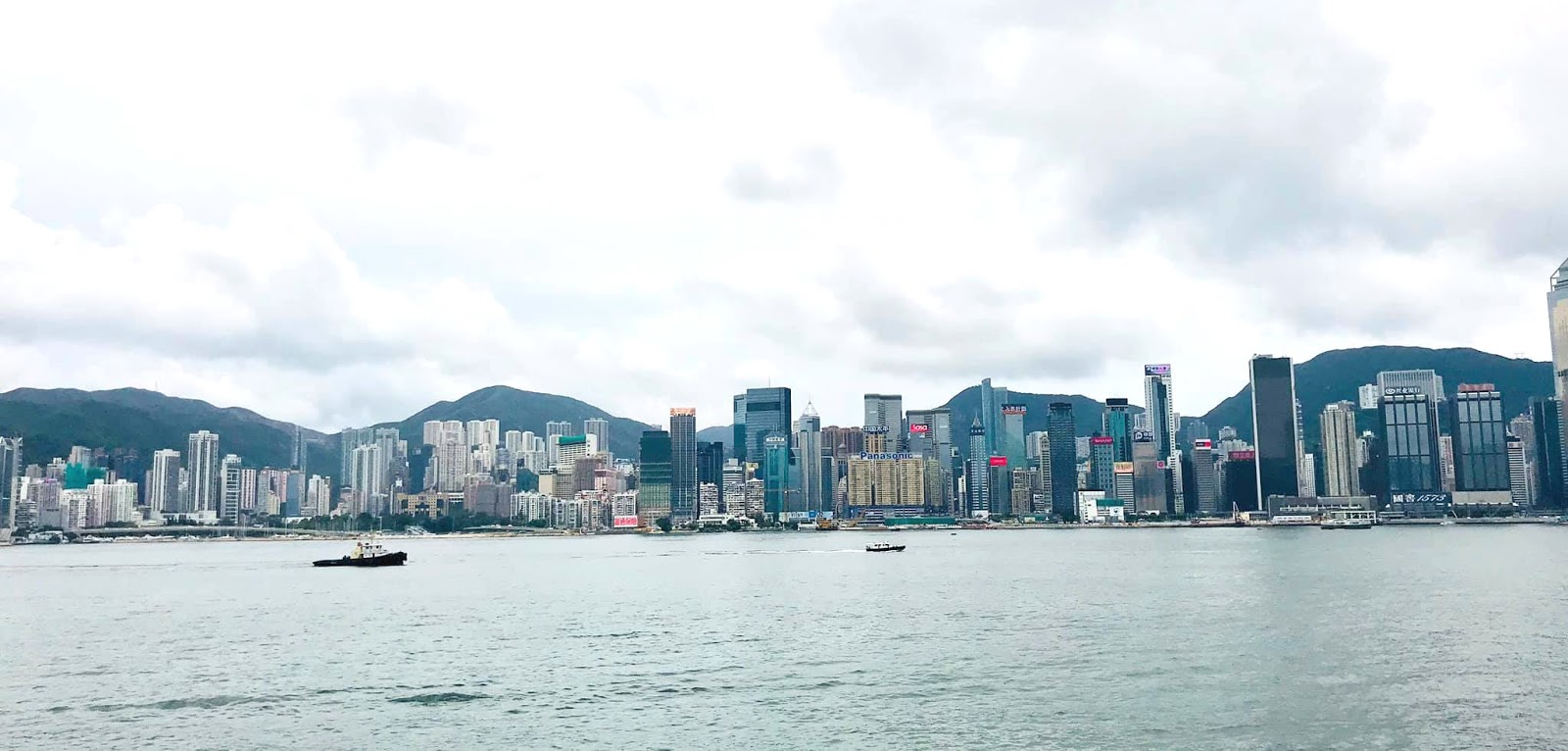 Because of the business culture, money is a huge driving force and wealth is a virtue. There are a plethora of designer labels found in glittering ultra-luxe malls. If you are in the market for luxury brands, Hong Kong is the place to shop for them–tax-free and authentic.
If the real thing is not in your budget and you don't mind haggling, you might consider getting yourself a "handbag copy" at one of the many outdoor markets (Temple Street, Ladies Market, or Stanley Market) or for a better bargain and higher quality, venture north across the border to nearby Shenzhen.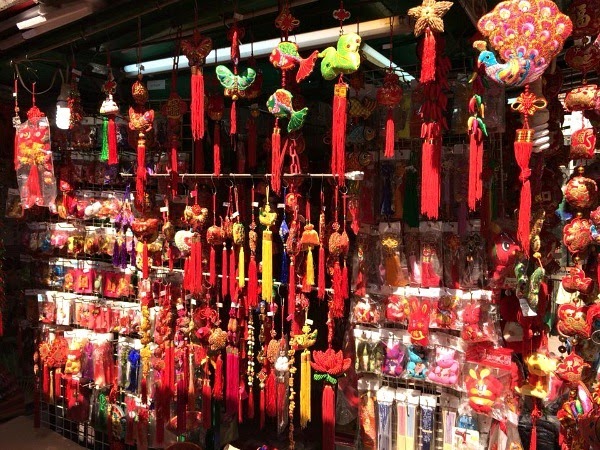 From elaborate carvings of feng shui ornaments to simple pendants and thick bangles, you'll see the glimmer of green jade everywhere in Hong Kong. Believed to carry with it the energy of luck, wisdom, good fortune, and strength, jade is the most beloved stone throughout Asia.
Jewelry stores will certainly have jade pieces but for the best selection, make your way over to the Jade Market in Kowloon. Quality will vary widely here, so either do your research ahead of time or bring along someone who knows fair pricing and what to look for. Don't be afraid to bargain! You may want to keep your Hong Kong packing list light so you can shop!
Here are some tips on bargain shopping around the world!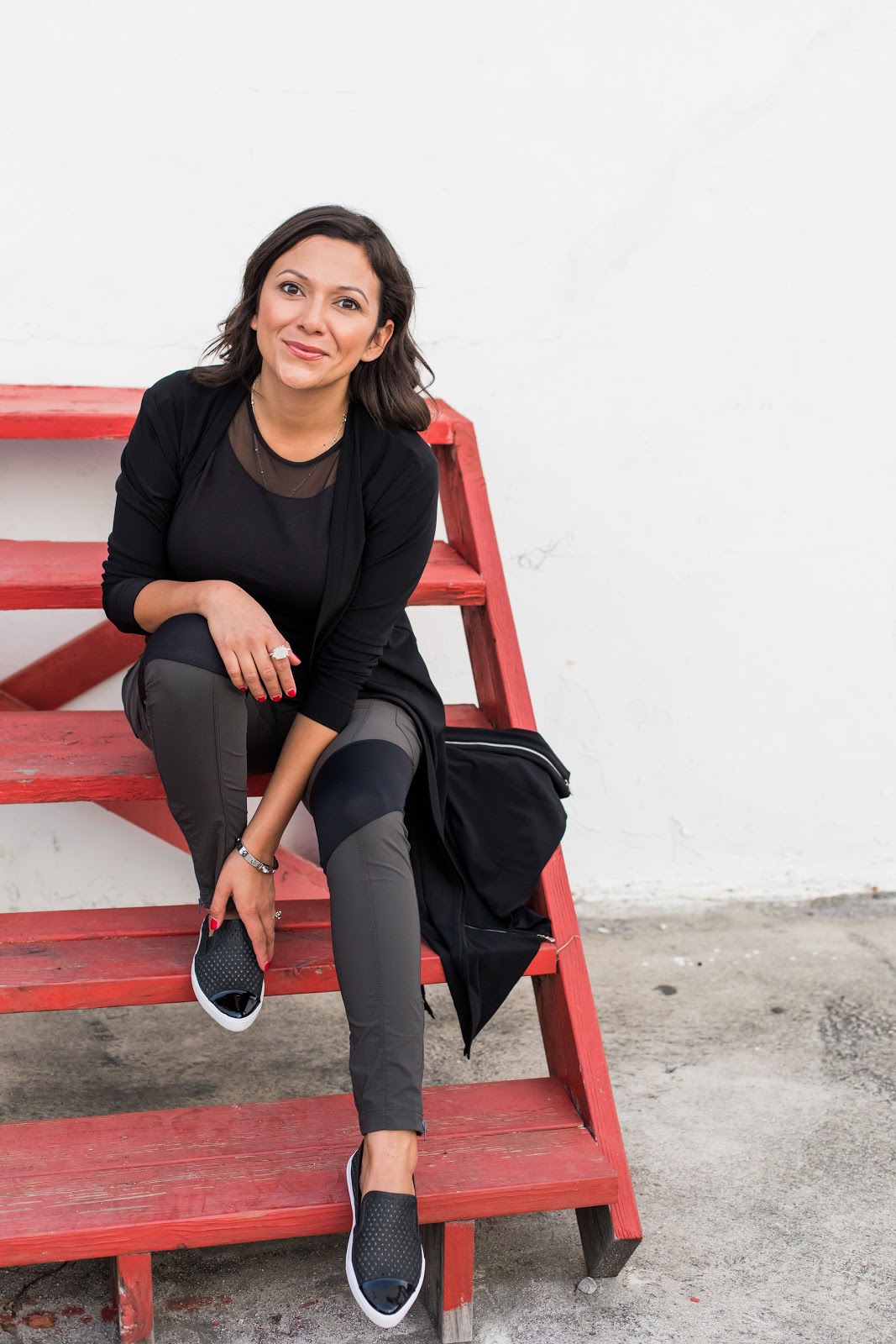 If you are traveling for business, know that locals tend to dress fairly conservatively in both style and color, favoring black, white, navy, and gray tones, so follow suit for your Hong Kong packing list. Working female professionals will often opt for a dress suit with black flats or a modest heel. Her accent piece in the outfit is often a piece of jade or a designer handbag.
Be sure to carry plenty of "name cards" (business cards) as they are liberally exchanged and yet another expression of wealth and stature.
Young Hong Kongers tend to favor a classic form of dress but never without a pop of color or a touch of quirkiness. Vintage, cartoonish, or even hip-hop influenced designs show personality and self-expression. You'll find young and old alike wearing graphic tees and small boutiques sprinkled about the city selling accessories and fashion of this nature well within any price range.
Dressing for the Seasons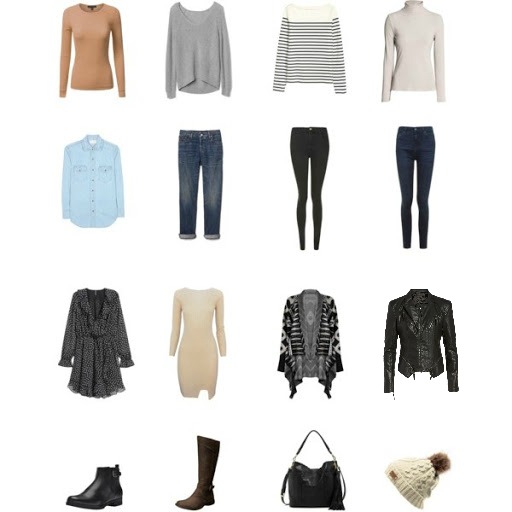 Thermal Top | Longsleeve 1 | Longsleeve 2 | Turtleneck | Denim Shirt | Jeans 1 | Jeans 2 | Jeans 3 | Dress 1 | Dress 2 | Cardigan | Jacket | Boots 1 | Boots 2 | Bag | Beanie
What to Wear in Hong Kong in Winter
Weather: Chilly with occasional rain. Average temperature: 17°C/63°F, humidity 72%. Northeast winter monsoon winds can drop the temperature as low as 10°C/50°F.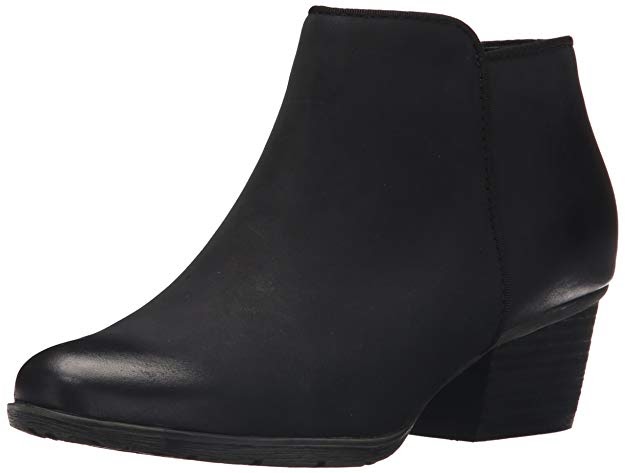 Blondo Villa Waterproof Ankle Boot
Hong Kong may be a sub-tropical climate, but leave your flip flops, shorts, and tank tops at home in favor of long sleeve shirts, jeans/long pants, and a jacket if you are visiting in the winter months. Add your fall boots or a pair of warm shoes to your Hong Kong packing list, too.
Although these temperatures may not seem too cold, bear in mind that the air is damp and buildings in HK are not constructed to hold in heat. Pack a scarf to use as both a practical and versatile accessory.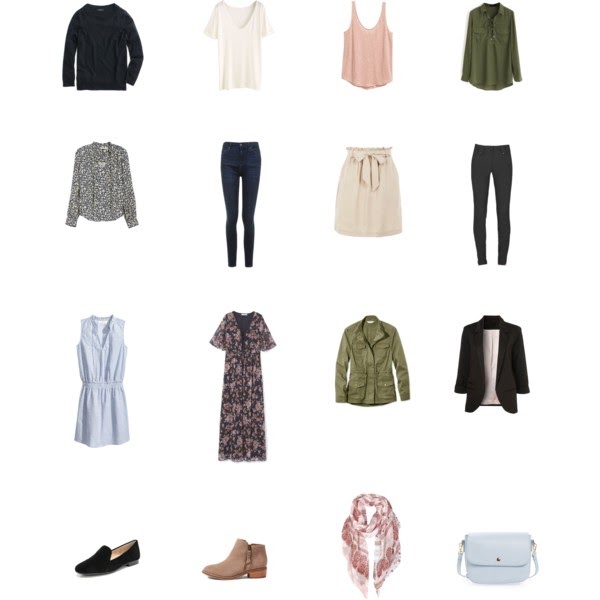 Longsleeves | Shirt | Tank | Blouse 1 | Blouse 2 | Jeans 1 | Skirt | Jeans 2 | Dress 1 | Dress 2 | Jacket | Blazer | Shoes | Boots | Scarf | Crossbody
What to Wear in Hong Kong in Spring
Weather: Warm, wet, and unstable. Average temperature: 23°C/73°F, humidity 82%.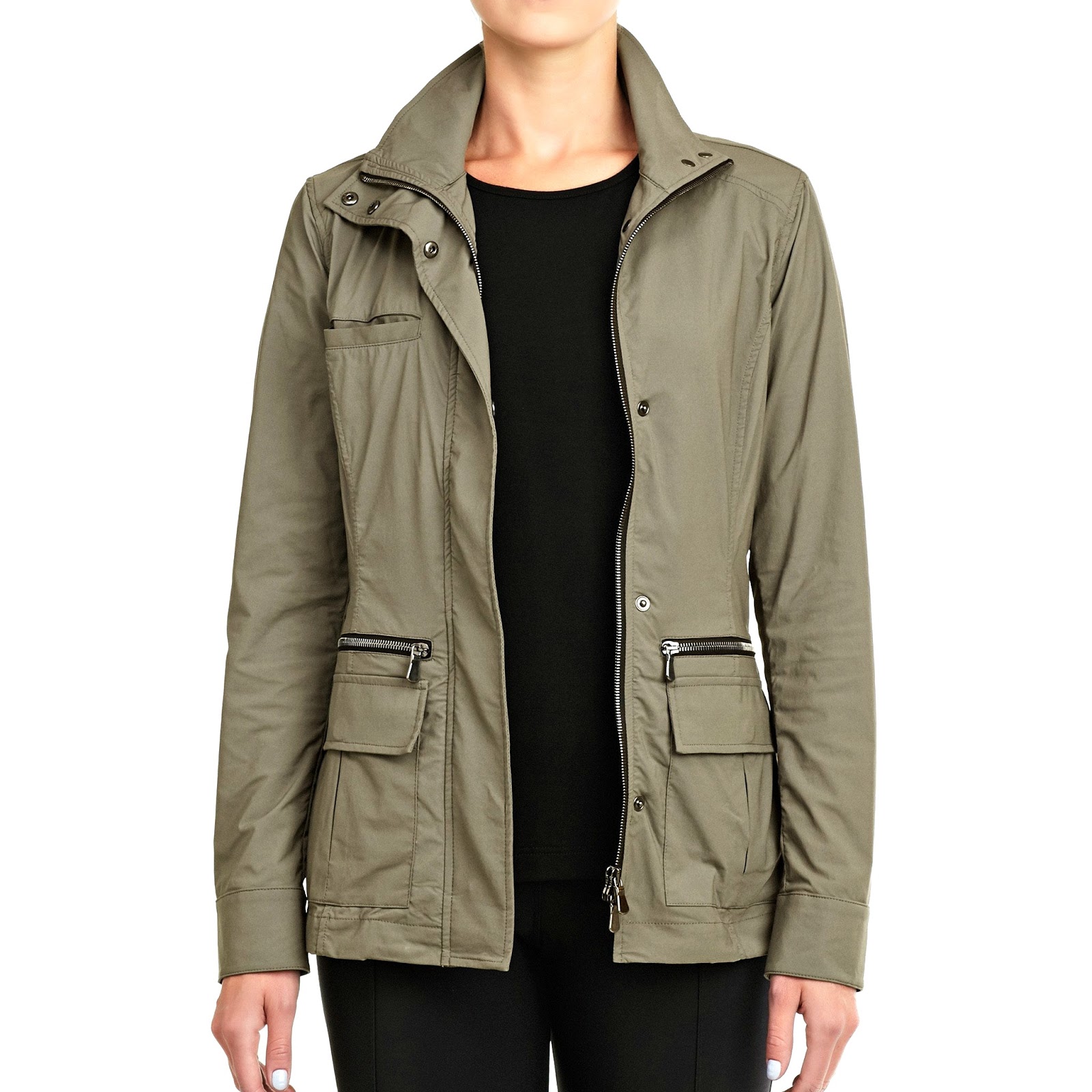 A lightweight jacket, cardigan, or sweater is a must for your Hong Kong packing list. Consider water-resistant shoes and quick-drying fabrics. Dressing in layers is a must as weather will very greatly day to day as well as throughout the day. Leave the umbrella at home and pick one up in town as needed.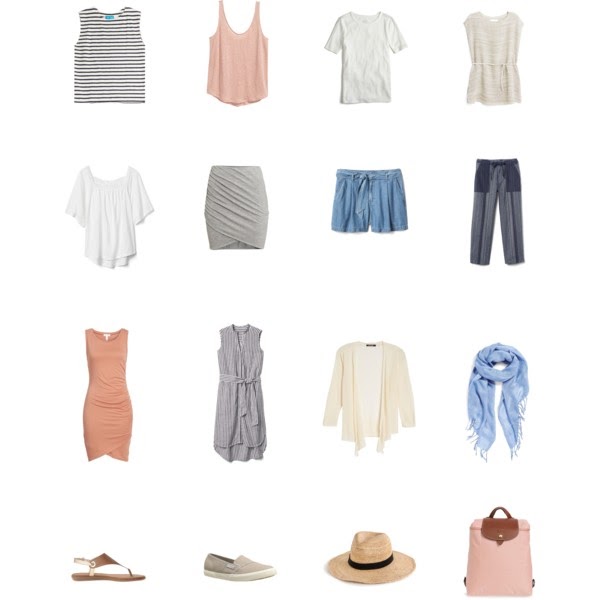 Tank 1 | Tank 2 | Shirt 1 | Shirt 2 | Blouse | Skirt | Shorts | Jeans | Dress 1 | Dress 2 | Cardigan | Scarf | Sandals | Shoes | Hat | Backpack
What to Wear in Hong Kong in Summer
Weather: Hot and humid! Average temperature: 28°C/82°F, humidity 80%. Temps may rise to 33°C/92°F with humidity up to 90%. Monsoon season is June, July, and August.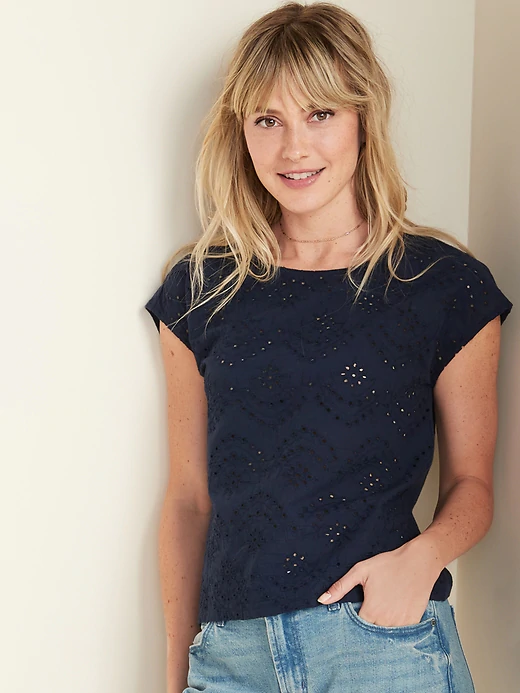 Eyelet-Front Dolman-Sleeve Top
Your Hong Kong packing list should include loose fitting t-shirts and tanks made of breathable fabrics like cotton. Avoid lighter colors as you may get caught in summer monsoon rains. Opt for leggings rather than skirts or shorts as the humidity is very high. Alternatively, invest in some athletic chafe guard to save your inner thighs from the effects of humidity.
Know that if you hand wash your laundry, it may take a few days to dry completely; adjust your Hong Kong packing list accordingly.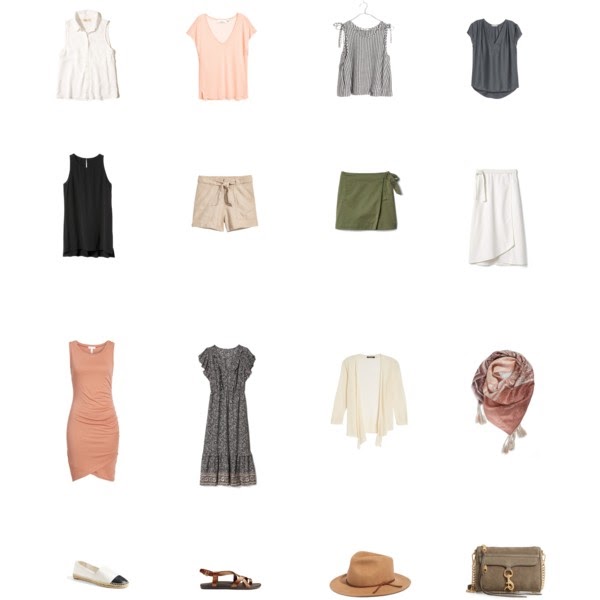 Tank 1 | Shirt | Tank 2 | Blouse | Tank 3 | Short | Skirt 1 | Skirt 2 | Dress 1 | Dress 2 | Cardigan | Scarf | Shoes | Sandals | Hat | Crossbody
What to Wear in Hong Kong in Autumn
Weather: Warm and pleasant with clear, sunny days. Average temperature: 23°C/73°F, humidity 72%.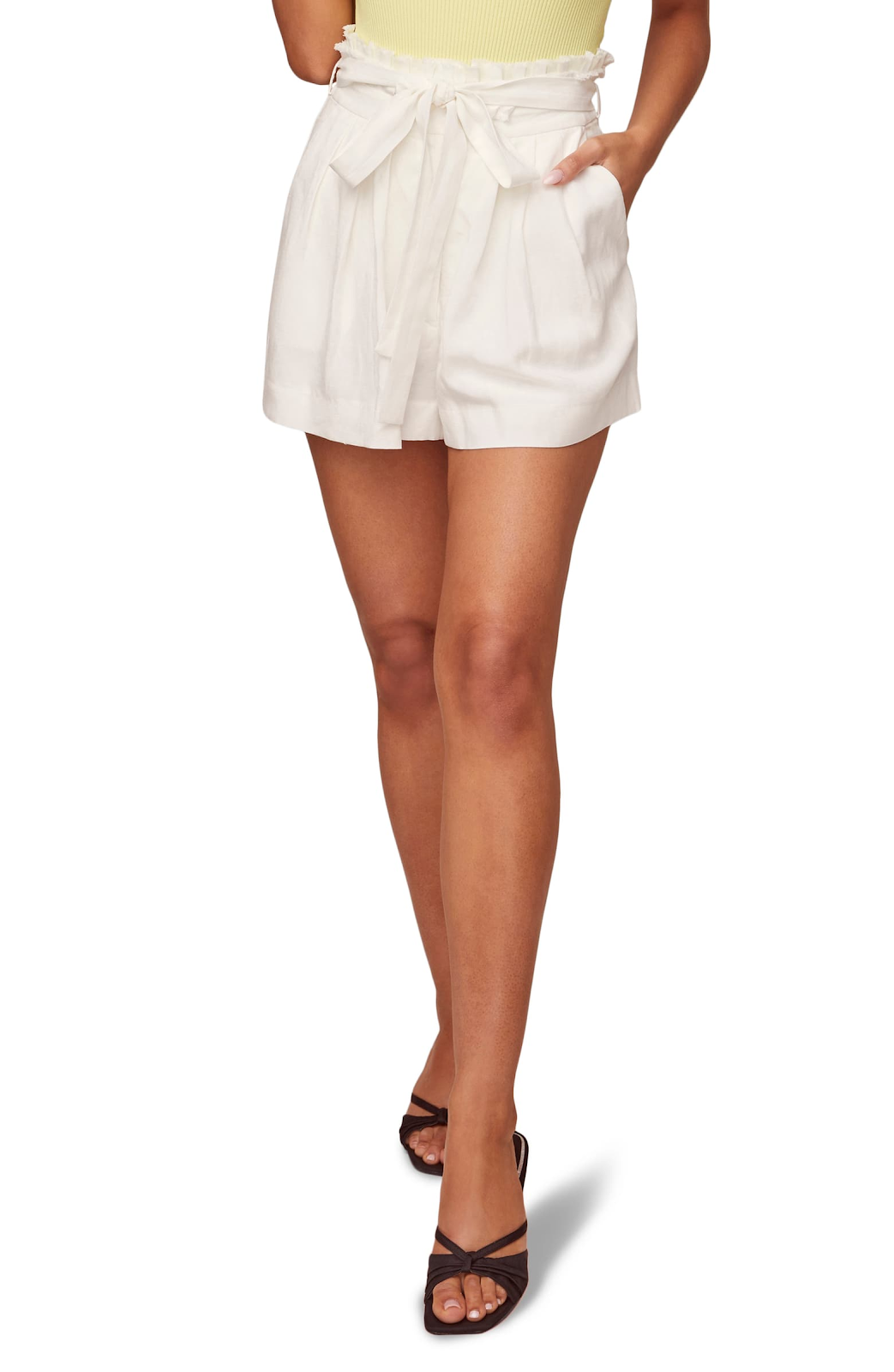 Autumn is the best time to visit Hong Kong since the cooler days will allow you to embrace the city on foot with ease. Wear shorts or long pants depending on your preference, paired with light, layered tops.
Here are some tips on how to dress for transitional seasons!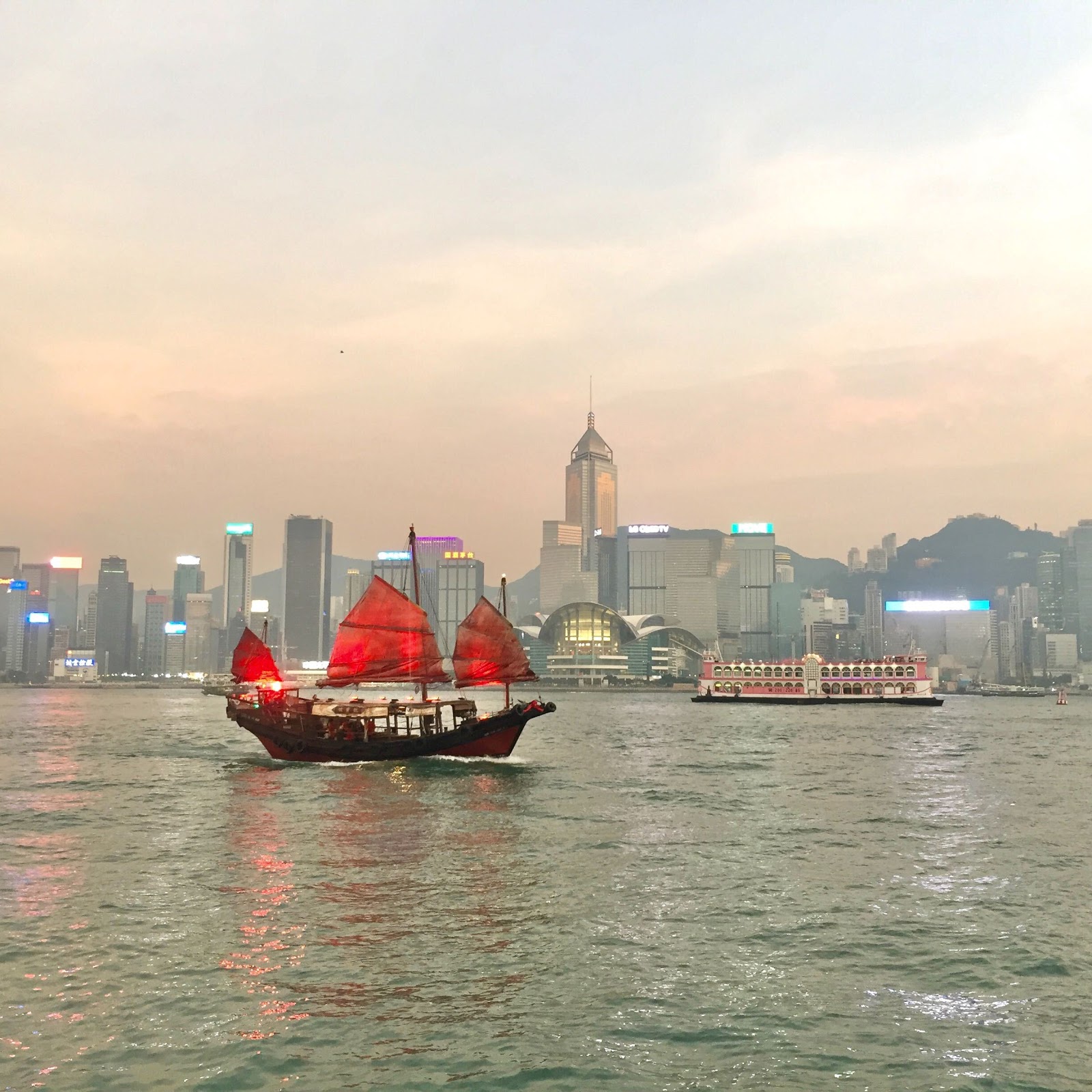 Hong Kong Geography and Climate
Victoria Harbor is a big reason Hong Kong has evolved from a sleepy fishing village to the famous city we know today. Like the deep waters that surround Manhattan, ships easily navigate this stretch of water and tourists can witness firsthand one of the most active ports in the world.
The harbor is flanked by the northern shore of Hong Kong Island and the southern coast of Kowloon, often referred to locally as the "Hong Kong side" and "Kowloon side". This forms the lively "downtown" or core urban area of Hong Kong, which you will most likely spend a fair amount of time exploring as a visitor.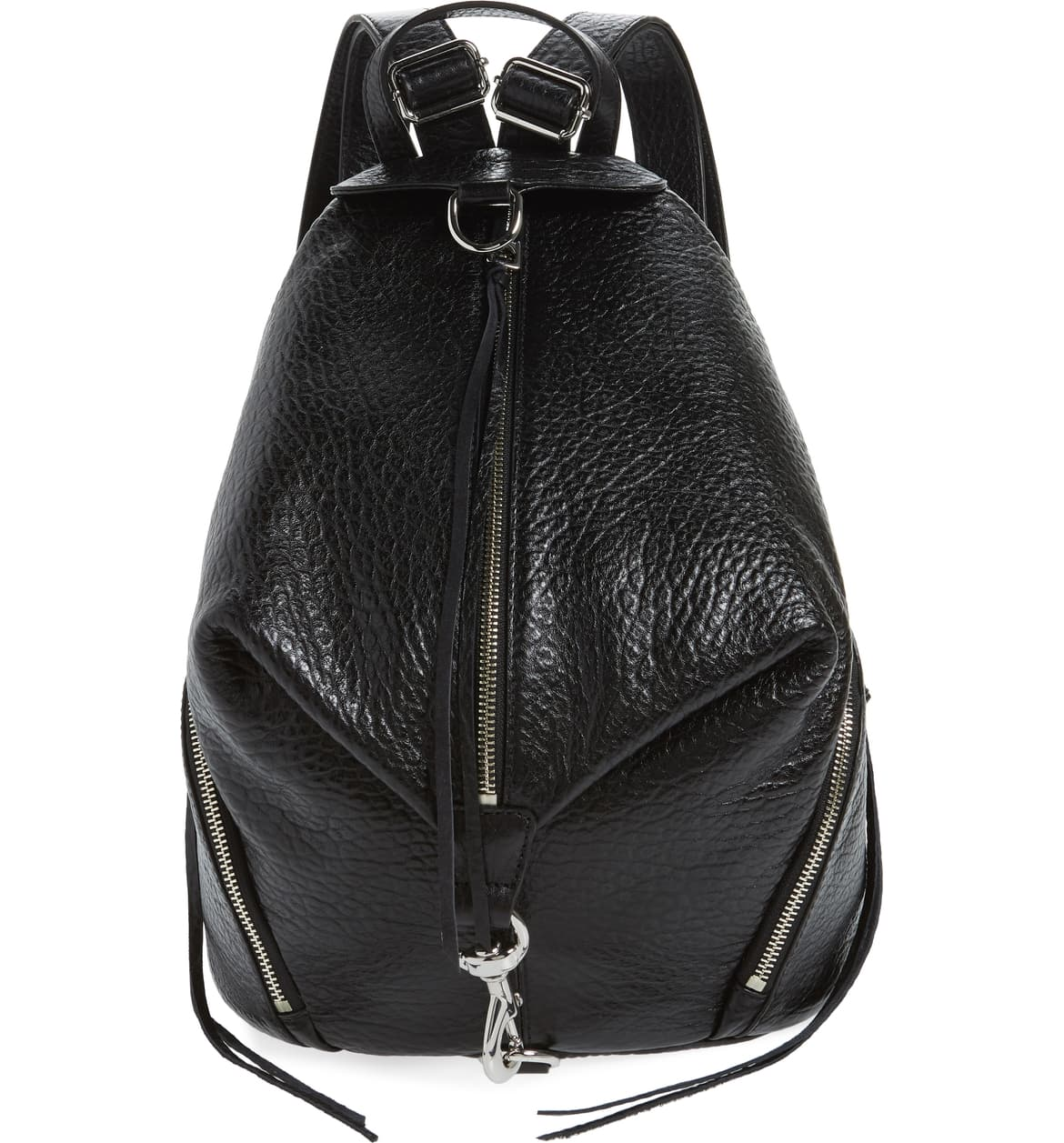 Rebecca Minkoff Julian Backpack
Hong Kong is compact and crowded, so keep it simple when it comes to what you plan to carry with you. Add to your Hong Kong packing list a messenger-style bag or one of these cute backpacks that will allow you to go hands-free.
Don't forget to carry a small packet of tissues with you, as toilet paper is often absent in many public restrooms. This can easily be picked up from a corner convenience store upon arrival.
Here are a few other purse essentials for traveling in Asia!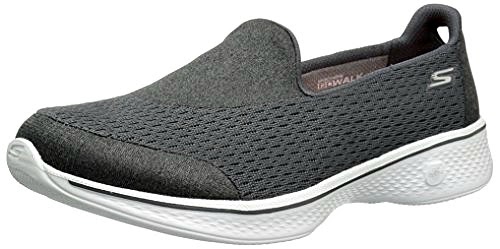 Skechers Go Walk 4 Charcoal Comfortable Sneakers
Due to limited flatland in Hong Kong, prepare yourself for verticality. Your Hong Kong packing list should include supportive flat shoes that hug your feet comfortably to navigate the narrow, uneven, and sloping sidewalks with grace.
If you are visiting during the wet season, consider shoes and clothing that can endure downpours. Take advantage of escalators and overhead walkways when walking uphill (from the harbor toward the peak) as spacious cafes are harder to find here compared to other big cities.
We've got a list of cute walking shoes for sightseeing!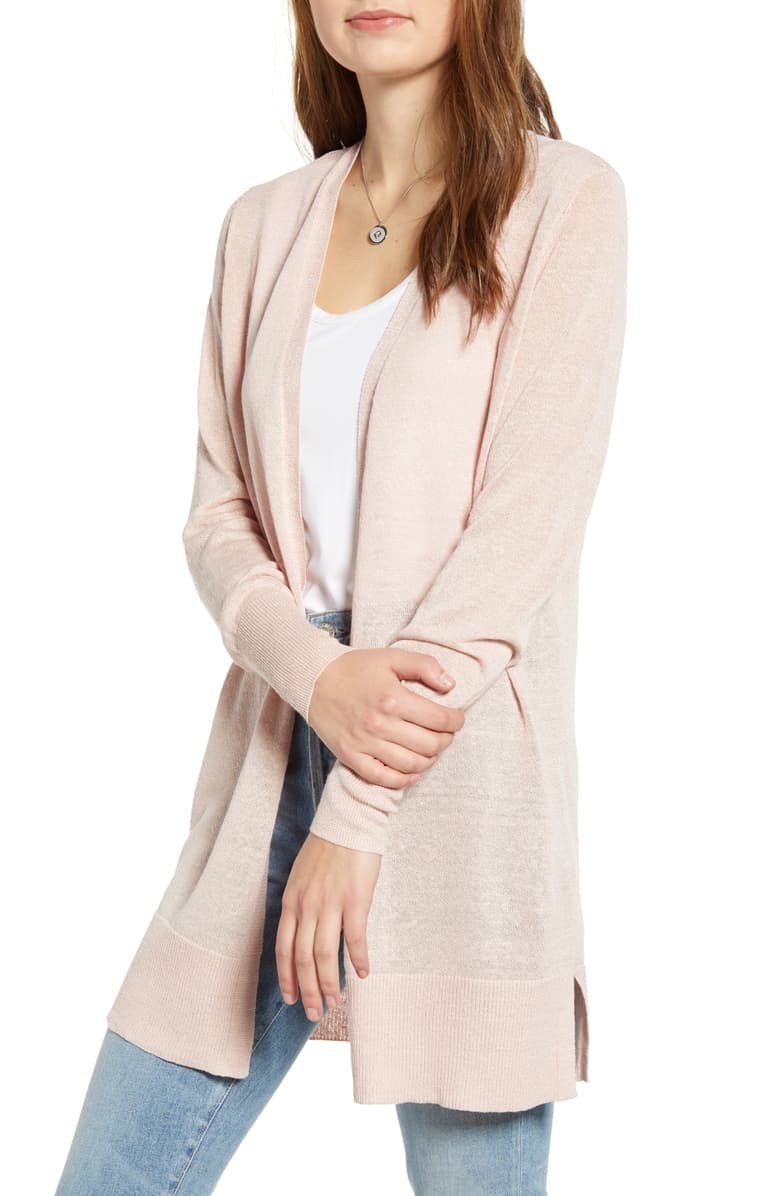 Dress in layers because the temperature can vary greatly between heavily air conditioned indoors and the hot weather outside. If you plan on visiting temples, show respect by avoiding shorts or sleeveless shirts, or bring a scarf to throw over your shoulders. 
In Hong Kong—as in much of Asia—keep in mind that it's quite difficult to find sizes larger than a US size 8. If you fit into this category, be mindful to pack what you will need.
This goes for shoes as well, especially wider sizes. If you need more options, the UK department store, Marks and Spencer, stocks larger sizes for both women and men.
Here are a few ideas on how to dress stylishly modest!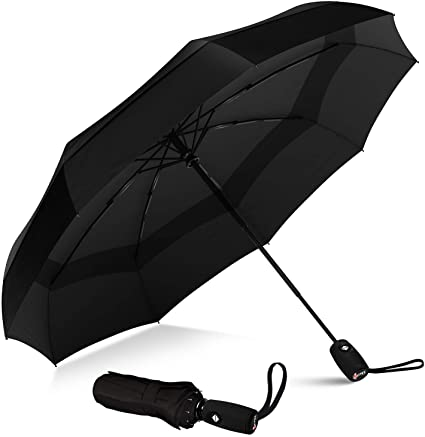 Because of the humidity and heat, locals prefer umbrellas instead of raincoats. When it's not raining, the umbrella can be used to block the sun and will cool you down significantly. You'll even notice older people preferring a tall umbrella with a rubber stopper at the end rather than a cane for walking assistance.
Save space and don't pack an umbrella; you can easily pick up an inexpensive, decent one from Circle K, 711, or Watsons.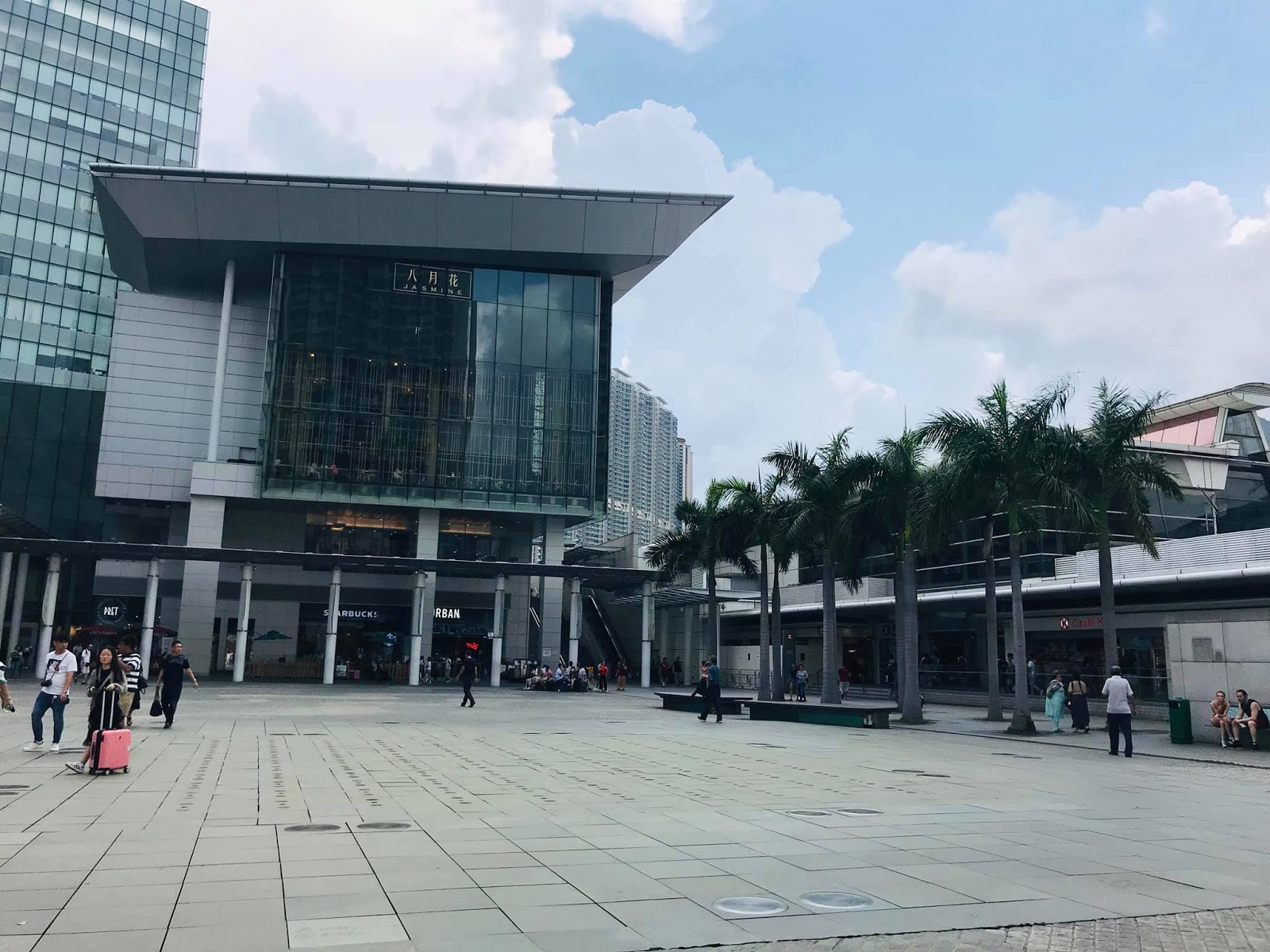 What are the best accommodations in Hongkong?
We love Airbnb for accommodation in Hongkong. Sign up here for a free $40 credit!
I prefer to book "the entire home" instead of opting for shared accommodation on Airbnb. Aside from safety, I also like to feel like I'm living in the destination. It's a small taste of local life plus you get more amenities than you would at a hotel such as a kitchen and washing machine.
Read these Airbnb tips for more info!
If you prefer the convenience and comfort of a hotel room, I like using both Agoda.com and Hotels.com. Tip: Hotels.com gives you a free night for every ten nights you book!
For hostels, we recommend Hostelworld and Hostelbookers. Always read the reviews before booking to get the best idea if the hostel is right for you. Some are quiet and family friendly while others are known for their party atmosphere.
Not sure about staying at a hostel? Read this.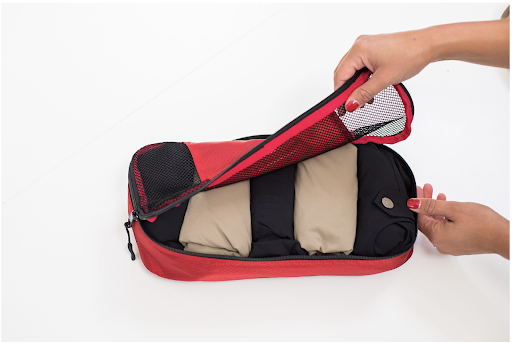 How to Pack Your Clothes
Packing cubes will change the way you travel. You can use them for your personal items and keep your belongings organized for your journey. We've designed our own brand of slim cubes with a unique color and numbering system, so it's easy to remember where you've packed everything, including your jacket!
Watch the packing tutorial here or on our YouTube Channel!
We put together a five-part YouTube series showing the different methods to use packing cubes for travel. If you use this specific packing strategy, packing cubes can also compress your belongings. This is the secret to traveling carry-on only!
---
Do you have any additional tips on what to wear in Hong Kong? Comment below!
---
For more Asia packing lists, please read:
Suggested Travel Resources:
---
I hope you enjoyed this post on what to wear in Hong Kong. Please share it with your friends on Facebook, Twitter, and Pinterest. Thanks for reading!
---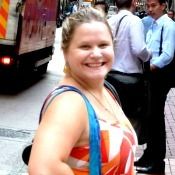 Author Bio: Lisa Kazmer is a yoga teacher, birth doula, writer, and traveler. After living in New York City for seven years, she relocated to Hong Kong with her husband in 2013; in 2014 they relocated once again to Singapore. Follow her travels on her blog: Lisa Devi Adventures.
---