Support TFG by using the links in our articles to shop. We receive a small commission (at no extra cost to you) so we can continue to create helpful free content. As an Amazon Associate, we earn from qualifying purchases made on Amazon in addition to other retailers featured on the blog. Thank you, we appreciate your support!
Wondering what to wear in Lisbon in spring or summer? Here are some travel essentials and outfit ideas!
---
What to Wear in Lisbon in Spring and Summer
Written by: Nina Thomas and Maggie Fogg
---
If you haven't been to Lisbon yet, you must. A dynamic juxtaposition of old and new, Lisbon is both one of the oldest cities in Western Europe and one of the hottest destinations for travellers and digital nomads alike.
Pre-dating other European capitals like Paris, London and Rome, Lisbon is full of history. Many don't know that it is a city built atop a series of steep hills.
Neighborhoods come together around sets of staircases and tram tracks that follow the immense heights and dips of the city center… Psst, that's your cue to pack your walking shoes.
Here are comfortable walking sandals that are stylish, too!
Lisbon Clothing Style
Lisbon natives walk the streets with a style that's effortlessly chic with a twist of edge. Clothing is laid back and easy, but peppered with hits of vibrancy, color and cool-factor. Keep this in mind when wondering what to wear in Lisbon for your trip.
Your capsule travel wardrobe should easily fit in a carryon suitcase with the help of packing cubes to compress your clothing.
In the warmer months, you'll see lots of sun-kissed skin in trendy silhouettes like off-the-shoulder tops, flirty dresses and distressed denim shorts.
These are the best summer dresses for Europe!
Since the city is also a cruise port, you may see some people wearing their bikinis and cover-ups at major sites (even in the spring), but you'll surely be more prepared with some of these outfit recommendations!
Accessories and shoes are by no means an after-thought; these are items where color and personality come out to play in the form of bold beaded statement jewelry.
These are the best swimsuit coverups of the season!
Top | Shorts | Watch | Earrings | Shirtdress | Sunglasses | Tights | Backpack | Tee | Pants | Boots | Scarf | Jacket
What to Wear in Lisbon in Spring
Lisbon can be warm in the daytime in spring, with high temperatures reaching to high 60s Fahrenheit and beyond. It's a beautiful place to be at any time of the year, but it's especially wonderful in spring. Like many European cities in spring, there's always a possibility of rain.
Start by reading these general tips on packing for spring travel:
Lisbon Packing List for Spring
The clothing style is pretty casual in Lisbon, but it is still the capital of a European country, so when choosing what to wear in Lisbon, don't be afraid to add dressy elements.
Dresses and leggings or tights are a great option, or pants with a flowy blouse. Comfy pants and short sleeve shirts make a great sightseeing option. Another option would be to wear a tunic and active pants.
These are the best leggings for women that travel as voted for by our readers!
For evenings, think dressy casual. Work funky prints into your wardrobe via a chic pair of high-waisted shorts, an off-the-shoulder blouse or a casual yet sexy slip dress.
Don't forget a backpack because you'll want to pack a lunch while you're out and about at all the major sites. There are so many beautiful parks and gardens to enjoy a view while eating your lunch. Some of the local grocery stores can make you a sandwich right there, without the hassle of trying to make one at your B&B.
Find out our favourite cute backpacks for travel!
Since it's spring, you will want to be prepared for the possibility of rain. You don't need to bring an umbrella, because if you need one, they'll be cheap enough to purchase there.
A light rain jacket, leather boots, and a waterproof bag will be sufficient preparation for inclement weather.
Find out why leather boots are some of the best travel shoes to Europe!
Tee | Shorts | Sunscreen | Flats | Necklace | Hat | Jeans | Dress | Sunglasses | Backpack | Scarf
What to Wear in Lisbon in Summer
The summer months in Lisbon tend to be sunny and warm. If you are headed to Portugal's capital for a vacation between June and August, you're pretty much guaranteed good weather, although the city will be busy.
June is fairly mild and one of the best months to visit, while July and August warm up and reach the 80s Fahrenheit.
Start by reading these Europe packing tips for summer:
Lisbon Packing List for Summer
Casual and trendy denim is a great starting place to build your summer wardrobe for Lisbon. Look for stylish basics with a little edge such as ripped and cropped comfortable summer jeans, a versatile denim sleeveless top and a favorite pair of denim shorts that can be worn for day or a night out on the town.

When touring around the outdoors, opt for sturdy footwear, but there's no need to skip the personality. We love a fun pair of espadrilles with quirky details that embody the city's sense of humor and spirit.
Here are ten must-have women's espadrilles shoes!
Prints are a perfect way to add more personality into your summer wardrobe – and more personality is always appreciated in Lisbon.  Big prints, small prints, muted, bold and everything in between goes!
Don't forget a few go-to accessories. Select a simple yet bright single-strand necklace, versatile enough to dress up a variety of summer outfits, and pack a trendy backpack to make jetting around the city easy and effortless (especially with those steep hills!).
These are the best summer dresses for Europe!
Lisbon Travel Essentials
Regardless of when you're visiting, you'll want a pair of good walking shoes because this town is hilly!
Be prepared with good shoes that are ready to carry you through the ups and downs of this beautiful city. No matter where you're going to eat, most likely you'll be walking, so comfy walking shoes are a must, especially with the hills.
Here's the most cute and comfortable walking shoes for travel!
You'll also want to match Lisbon's colorful personality with fun accessories! Consider a colorful handbag or belt, along with bold sunglasses.
Along with a backpack for day trips, bring along a crossbody bag. To take your look from day to night, use a removable chain or strap to transform it from a crossbody into an elegant clutch.
Here's a round-up of what the readers have chosen as their all time favorite cross body purses for travel!
What to Do in Lisbon
There's no shortage of cool things to check out in Lisbon, from cafes and restaurants to boutiques and near-by beaches. Some favorite must-see spots include:
Barrio Alto – A bohemian neighborhood located atop one of Lisbon's seven hills, full of beautiful churches and cobblestone streets to explore.  Here, you'll also find tons of eateries, vintage boutiques, and nightlife.
The District of Belem – A short drive (or tram ride) from Lisbon's city center, Belem is located alongside the Targus River and is associated with Lisbon's seafaring history.
In this area, check out the stunning Tower of Belem and sample some of the best Patel de nata (Portuguese custard tarts) at the Pastéis de Belem. Trust us, it's worth the wait in line!
Sintra – No trip to Lisbon would be complete without a day trip (or multi-day trip) to Sintra. Sintra has amazing castles, palaces, parks, and gardens, and it's no wonder this city is a UNESCO World Heritage Site.
There are many options for uphill climbs in Sintra, including the walk along the wall of the Castle of Moors. Today would be a good day for some active pants, but since you'll be visiting interior castles, you'll want something that is not so distinctively active.
Tip: If you are worried about theft, add items like a money belt or Secret Bra Pocket to your packing list.
---
What are your tips on what to wear in Lisbon? Share in the comments below!
---
For more on what to wear in Europe, please read:
Suggested travel resources:
---
LIKED THIS POST? PIN THIS PIC TO SAVE IT!
---
Hope you liked this post on what to wear in Lisbon. Please share with your friends on Facebook, Twitter, and Pinterest. Thanks for reading!
---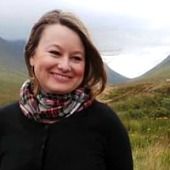 Author Bio: Nina Thomas is constantly looking for a beautiful view and a good adventure. Her travel highlights include hiking in the Patagonia, sheep-gazing in the Cotswolds, and horseback riding in Ecuador. For practical travel tips from an Ohio Girl, check out her website Traveling with Nina or follow her on Twitter and Instagram.
---
Author Bio: Maggie Fogg is a full-time traveler and writer. She left Toronto with a one-way ticket to Spain and has been making her way around the globe ever since. Currently, you can find her dancing and hiking her way around South America. Follow Maggie on Instagram.
---