Support TFG by using the links in our articles to shop. We receive a small commission (at no extra cost to you) so we can continue to create helpful free content. We earn from qualifying purchases made to the featured retailers. Thank you, we appreciate your support!
Wondering what to wear on a plane? Find out our foolproof formula for long-haul trips. Use them on long-haul flights or short weekend getaways!
---
What to Wear On A Plane
Written by: Niki Landry
---
Table Of Contents
Over the last few years, I've developed a sort of formula for long-haul trips. I know the clothes I prefer to wear from my travel capsule wardrobe, I have my electronics and airplane toiletries readily available, and my water bottle is full before boarding the plane.
These are the small steps I take to make my airport and plane experience tolerable, if not enjoyable. It all begins with my outfit, though. If I'm wearing the wrong clothes, it can throw everything out of order. Wear these suggested outfits on the plane or pack individual outfits in each packing cube as shown in this video!
To help you plan what to wear on a plane, I've put together 5 airplane-friendly outfits that work well for long-haul trips.
Casual-Chic Outfit
My first outfit involves leggings, some cute espadrilles, and a chic, yet practical backpack. I try to balance fashion with the need for practicality as much as possible. Here's a quick breakdown of the essential items: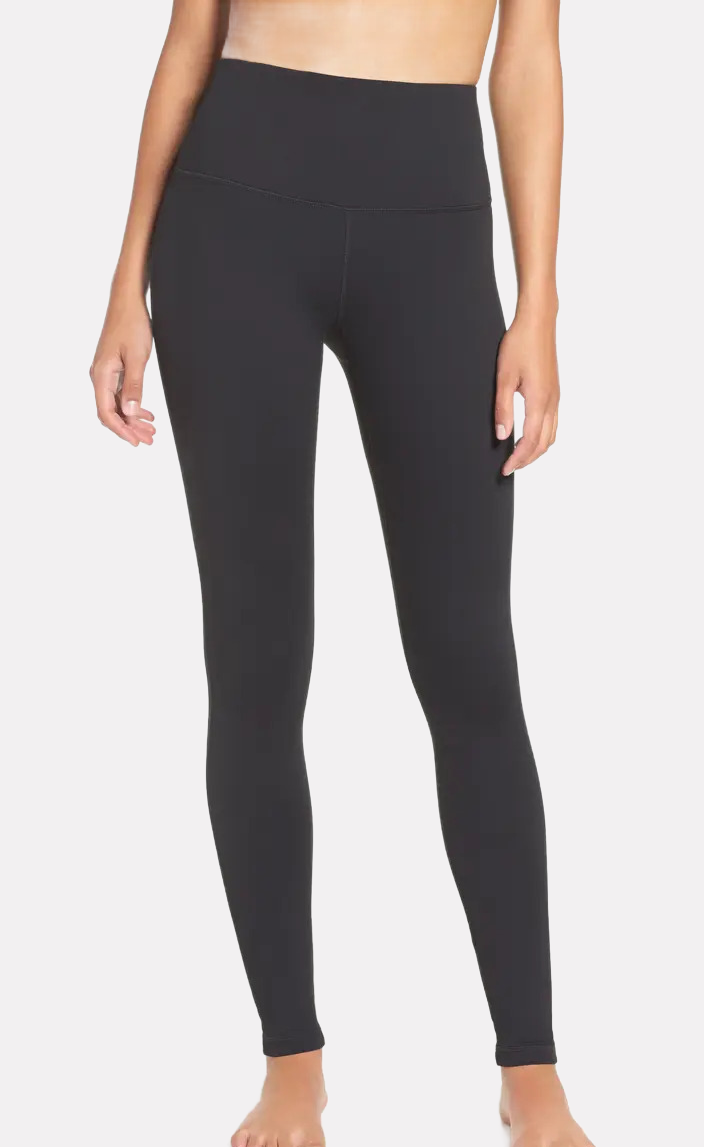 Shop Sizes XXS-XXL: Nordstrom
Zella Live In Leggings (Reader's Choice!)
Our readers' all time favorite style to wear at home and while traveling is the Zella Live In leggings, available in sizes XXS-XXL.
I don't leave home without a pair of black leggings; in fact, I am usually wearing them out the door. They are the ultimate in comfort and my favorite bottoms to wear on planes. 
The dark color helps conceal any mishaps or spills, the stretch is perfect for extended periods of sitting, and they keep you warm when the plane inevitably becomes freezing mid-flight. 
You can also find out more in our Zella leggings review!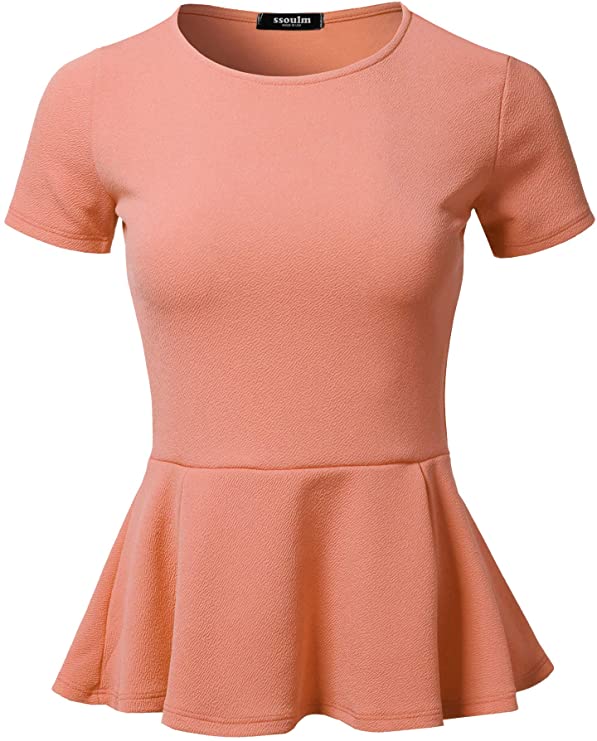 Shop Sizes S-3X: Amazon
SSOULM Peplum Top
I paired these leggings with a comfy yet classic peplum top and a lightweight open cardigan. A peplum top is a terrific basic that has flair and can be dressed up or down. The one pictured above by SSOLUM is available in sizes S-XL and 1X-3X. 
Both the peplum and a cardigan would pair well with any number of bottoms once you get to your destination.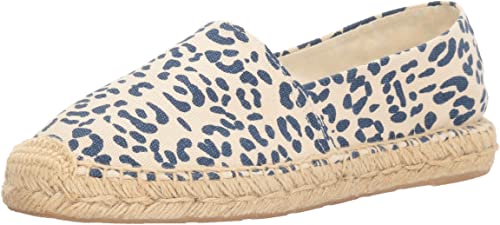 Shop: Amazon
Sam Edelman Verona Flat
The adorable Sam Edelman espadrilles are easy to slip on and off at security. Plus, they are a nice closed-toe option for warmer weather. Just give yourself enough time pre-trip to break them in.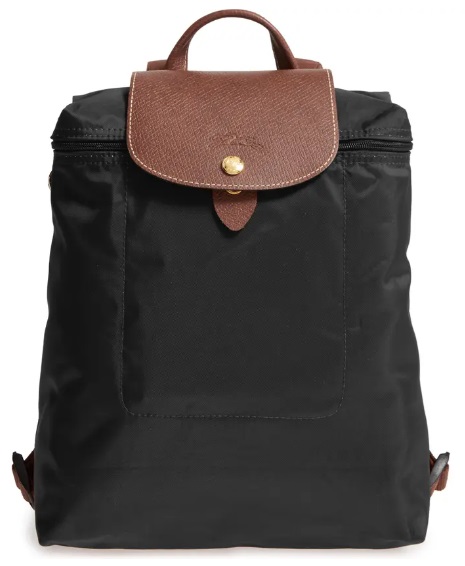 Longchamp 'Le Pliage' Backpack 
My go-to bag is the Longchamp backpack which is well loved by TFG readers and by me! It's nylon, so quite durable, yet the leather trim adds a stylish finish and it fits all my airplane essentials like a tablet and a small toiletry kit to freshen up. 
And once I land I can use it as my day bag! 
Learn more about the benefits of the 'Le Pliage" backpack in our complete review!

Here's the full example of the outfit, with some suggested color ideas: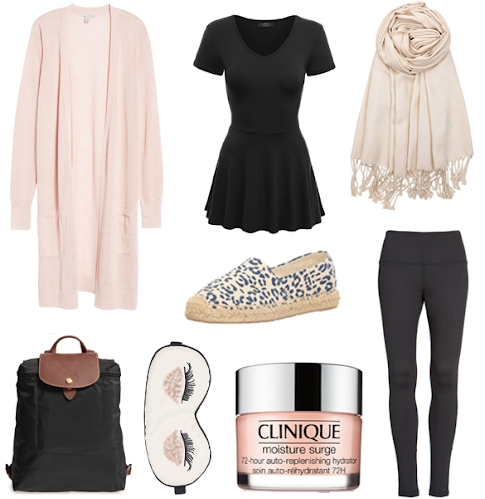 Cardigan | Eye Mask | Scarf | Backpack | Peplum Top | Flat | Moisturizer | Leggings
Summer-Chic Outfit
My second outfit is geared towards more warm-weather travel, so I will wear some versatile items that will double as my travel clothes. This includes a maxi dress, cute sandals, and a tote. Here's a quick breakdown of the essential items: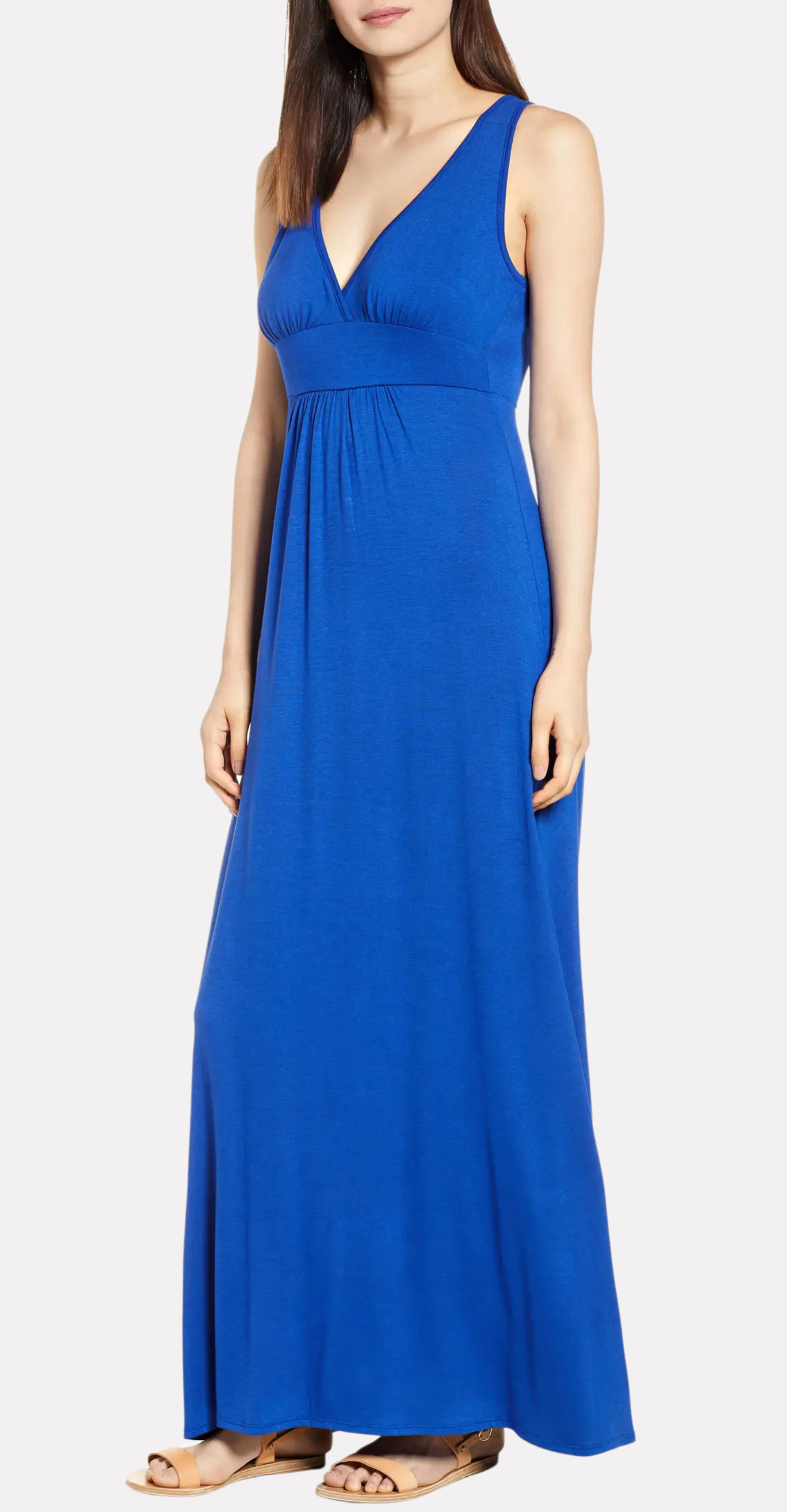 Shop XS-XL (Regular and Petite): Nordstrom
Loveappella V-Neck Jersey Maxi Dress
A comfy tank maxi dress is the perfect base for a long-haul flight. Its unrestrictive shape and soft fabric allow you to stay covered and feel fresh for the whole ride. The one pictured from Loveappella comes in regular and petite sizing, from XS-XL.
These are some of our readers' favorite maxi dresses!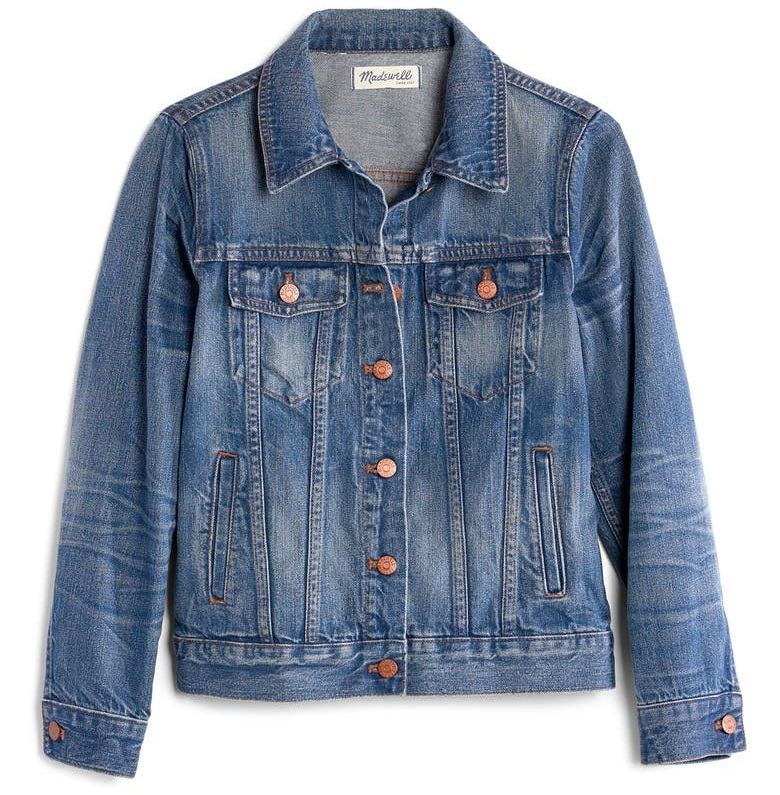 Shop Madewell: XXS-XXL | 1X-4X
Madewell Denim Jacket
When I know sunnier skies are waiting for me, I go for a light jacket like this one from Madewell. I always wear or hold my jacket on the plane. It doubles as a makeshift blanket during nap time. The one highlighted comes in sizes XXS-XXL and 1X-4X.
I will also layer a t-shirt over a sleeveless maxi for extra warmth–and to make my bag a little lighter. (Here are some tips on how to layer clothes.)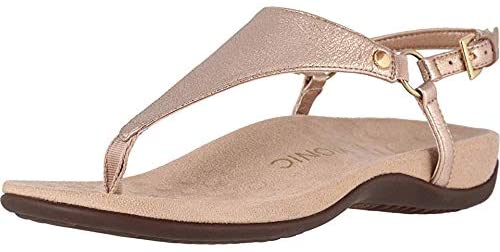 Shop: Amazon
Vionic Rest Kirra Backstrap Sandal
For shoes, I will wear some strappy sandals that have a pop of color, like silver or metallic but can still act as neutral. These ones from Vionic are sleek, yet their orthotic arch support makes them perfect for walking around at my intended destination. 
Want more sandal options? check out the comparison review of the Naot Sabrina sandals vs. the Vionic Kirra sandals!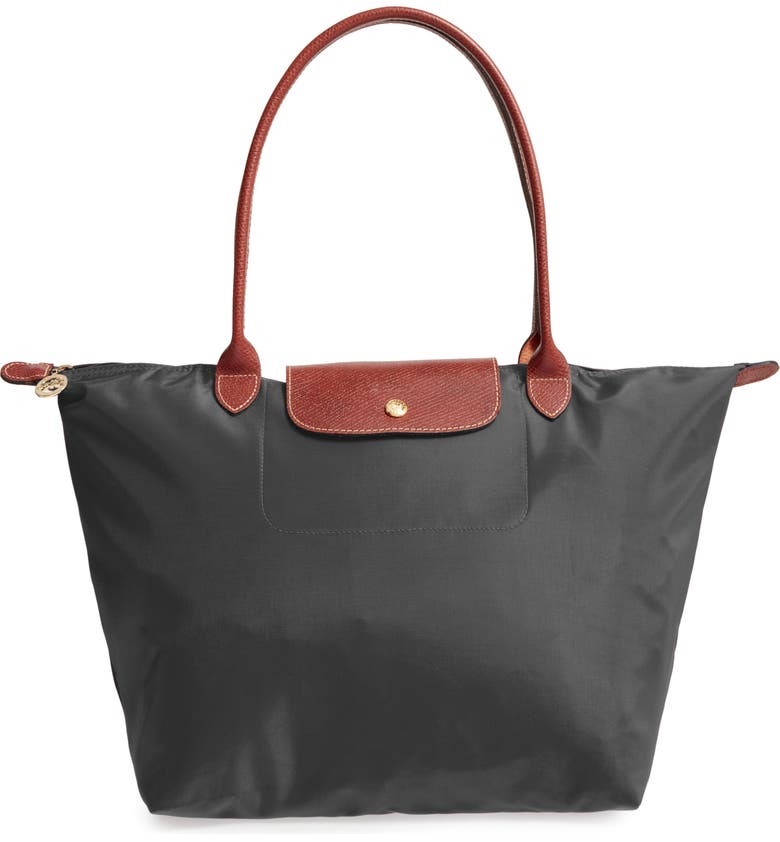 Shop: Nordstrom
Longchamp 'Le Pliage' Tote
I love a great handbag, and the Longchamp tote has that durable nylon, good storage space (I use a purse organizer), and is super stylish! 
Want something similar but more budget minded? This post highlights bags similar to the Longchamp tote!
Here's the full example of the outfit, with some suggested color ideas: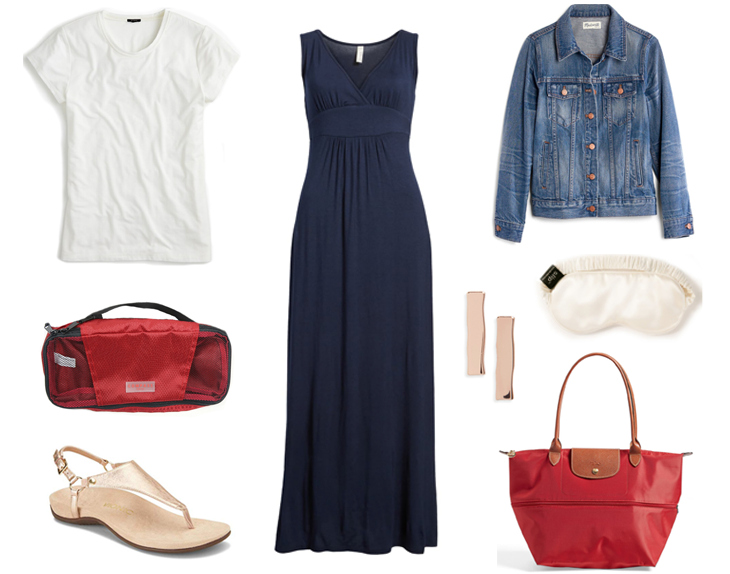 Jacket | Dress | Tee | Tote | Earrings | Packing Cube | Eye Mask | Sandal
Lounge-Chic Outfit
When planning your outfit for a long travel day, the focus should be comfort, but you also want to put a little effort into looking polished and presentable, which is why the third outfit is a nice balance of lounge pants and some fun contrast with a leather backpack. Here's a quick breakdown of the essential items: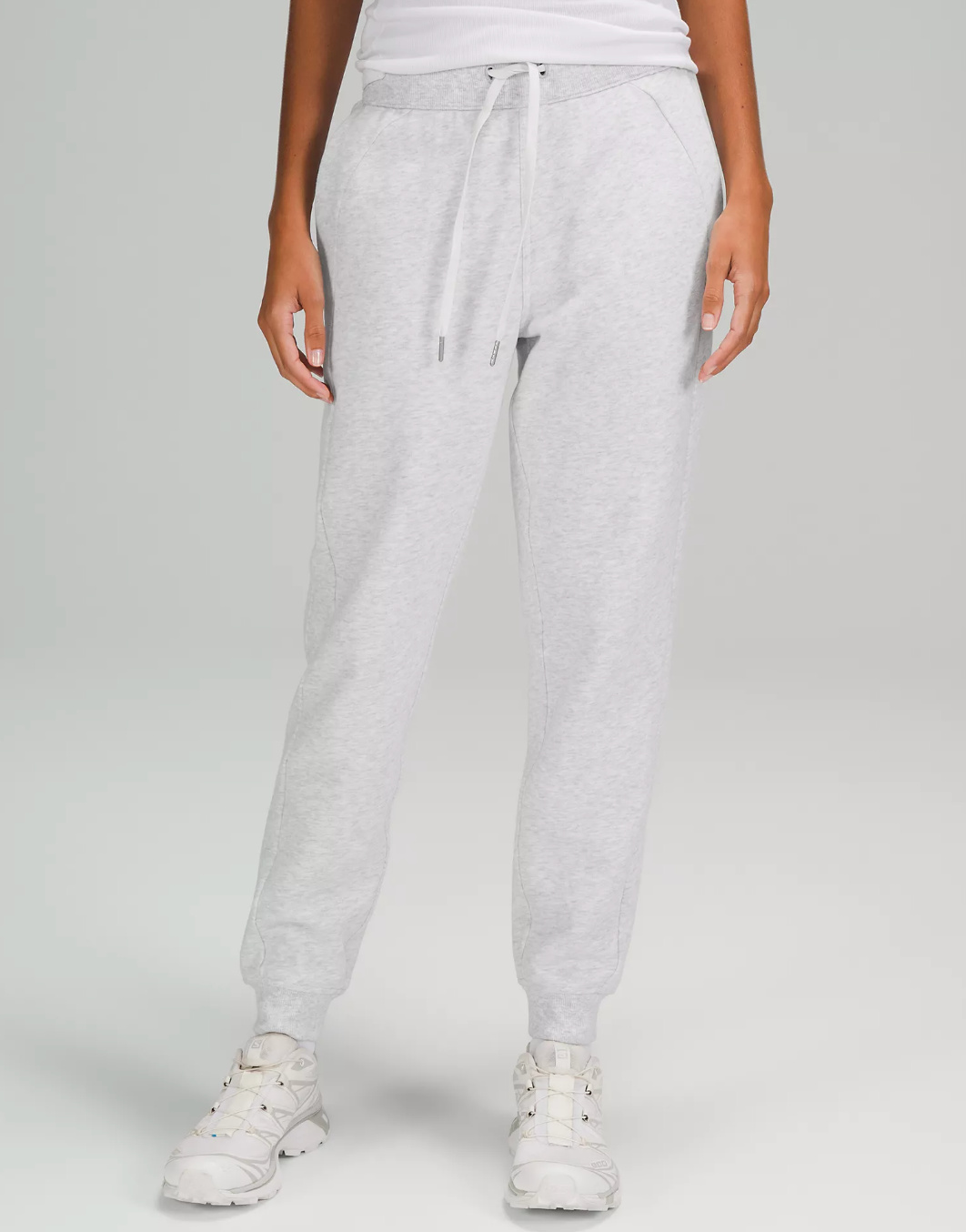 Shop Sizes 0-20: Lululemon
Lululemon Pants
These lounge pants make up the perfect laid-back plane outfit with style. They have a drawcord that moves with you, clever hidden pockets to store small items, and a waistband that's soft against skin. I love them! (and so do many TFG readers). Lululemon offers these pants in sizes 0-20.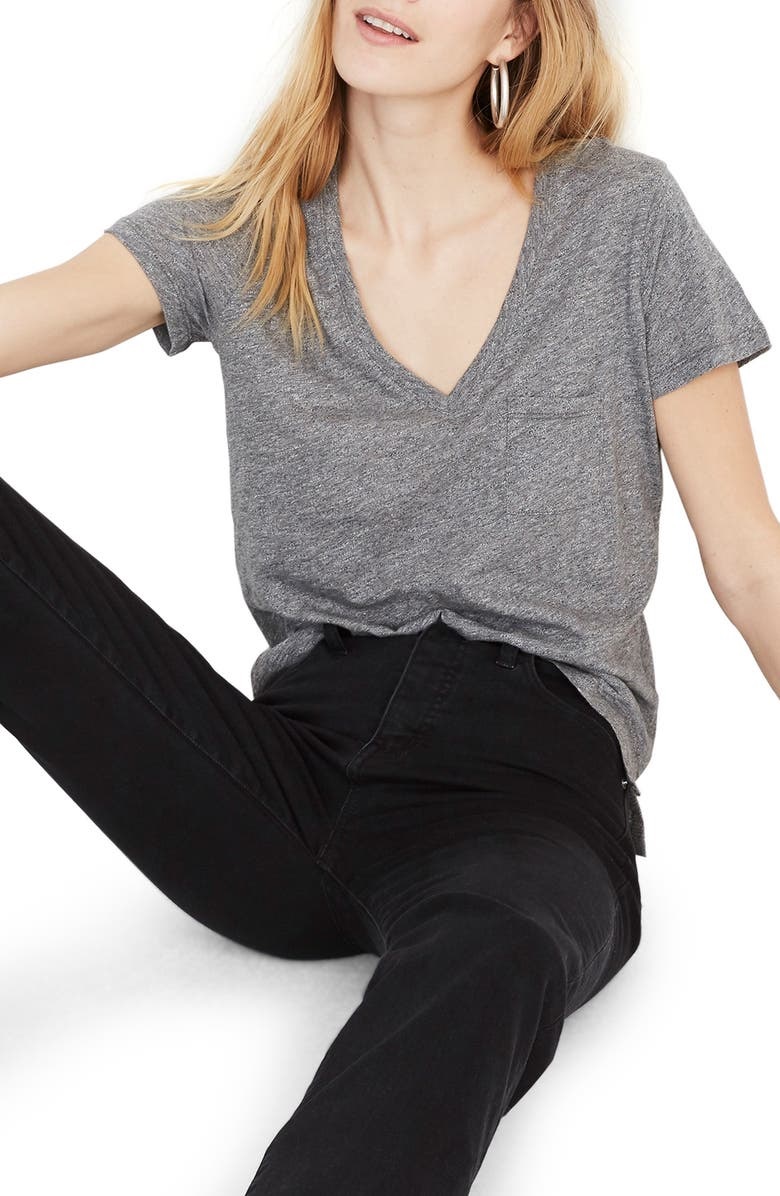 Shop Sizes XXS-XXL: Nordstrom 
Madewell Cotton V-Neck Pocket Tee
I know I can't go wrong with a comfy tee, and the Madewell V-neck t-shirt is a favorite. It's soft, modern, and uber versatile! 
You can grab Black, White, or Gray in sizes XXS-XXL, or this V Neck shirt in sizes XXS-XL as well!
Leave the logo tees at home and discover our readers' classic picks for the best t-shirts for travel!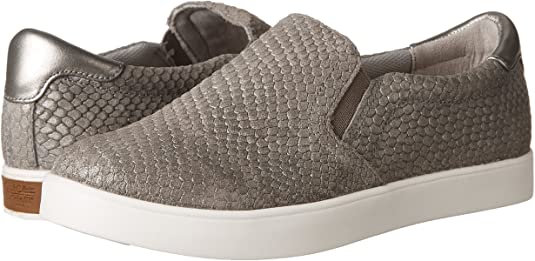 Shop: Amazon | Dr. Scholl's
Dr. Scholl's Nova Slip-Ons
Slip-ons will forever be a great idea to wear on a long-haul flight. I can take them on/off at security easily and my feet feel encased in total comfort. 
Add the ultra popular Bombas no show socks if you plan to fly with sneakers.
Remember: all of these items can easily be re-worn when you get to your destination. 
Here are some cute and comfortable slip on sneakers – an easy airport option!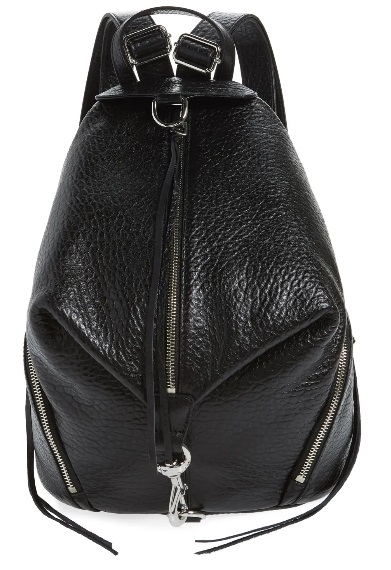 Shop: Nordstrom
Rebecca Minkoff Julian Backpack
A quick summary of why I love the Rebecca Julian backpack: it looks attractive, it's spacious enough for all my plane essentials (and when I go sightseeing), it has a secret pocket for my passport or wallet, and I'm happy wearing it with all my outfits while traveling. A win-win!
This backpack drums up so many conversations with TFG readers, we devoted a review to it!
Here's the full example of the outfit, with some suggested color ideas: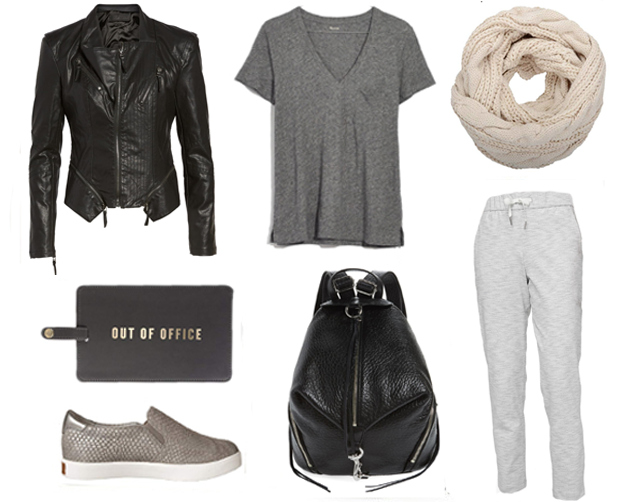 Jacket | Tag | Tee | Pants | Scarf | Backpack | Sneaker
Urban-Chic Outfit
When you're planning what to wear on a plane, keep in mind that it's best to avoid tight-fitting clothing while sitting for extended periods of time. Speaking of tight fitting, my fourth outfit does consist of jeans but they are stretchy and I pair them with a cozy cardigan, and ankle boots. Here's a quick breakdown of the essential items: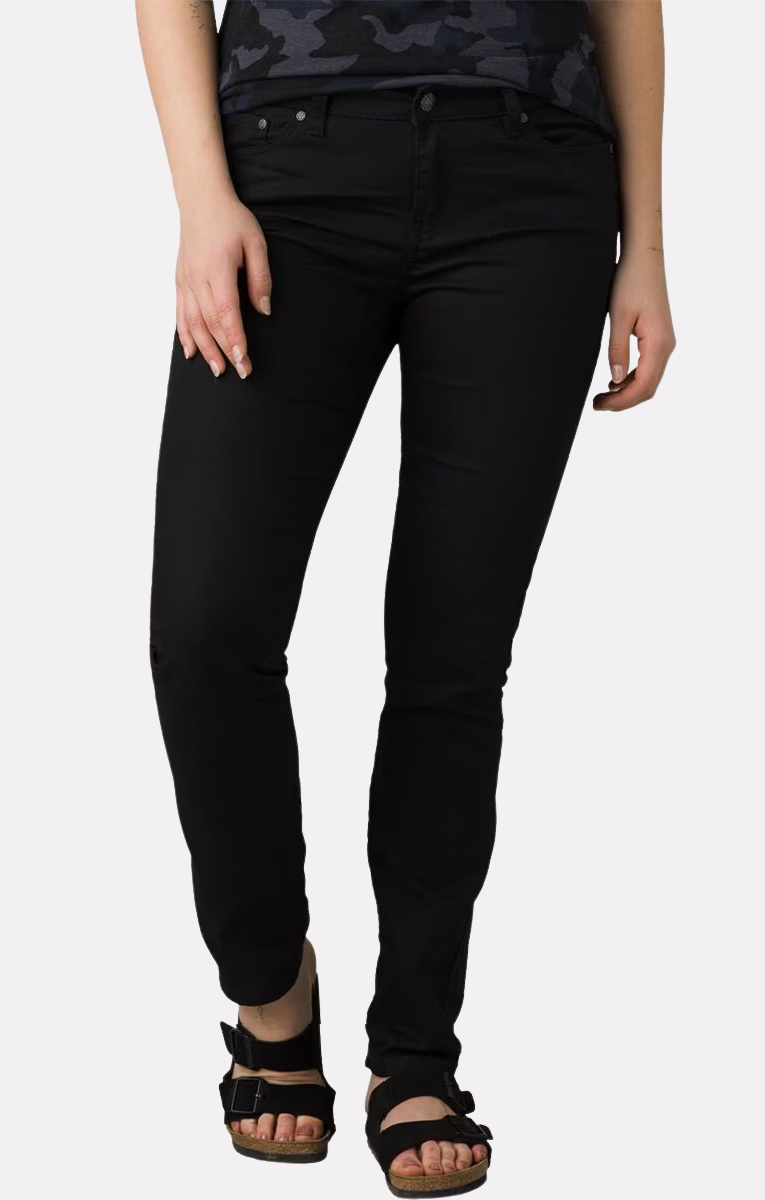 Shop Sizes 0-18: Amazon | Moosejaw | Prana
prAna Kayla Jean
If you like to wear denim, opt for looser-fitting boyfriend jeans or a stretchy comfortable pair such as this style by prAna. They won't constrict movement on board but can be wearable for sightseeing or dressed up with flats for a night out.
You can grab these jeans in sizes 0-18.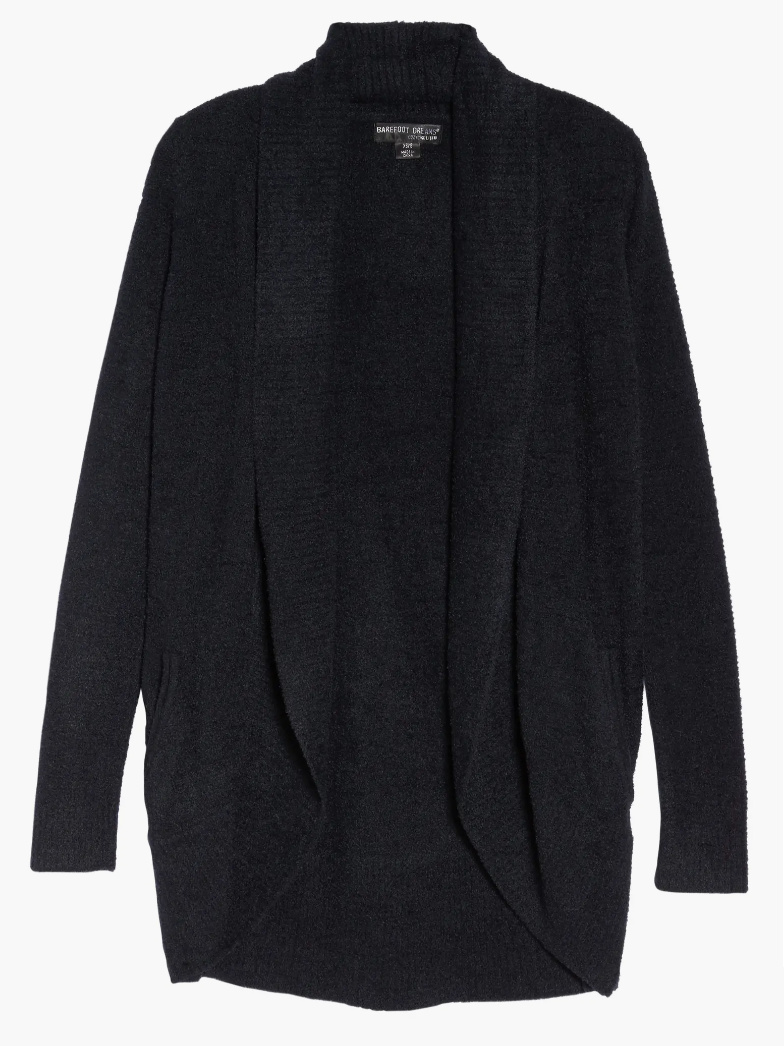 Shop Sizes XS-XL: Nordstrom
Barefoot Dreams CozyChic Lite Circle Cardigan
A lightweight cardigan is versatile as a cover for warmth on the plane, but to add some interest to an outfit once you've landed. To layer, you can add a comfy tee under your cardigan. T-shirts are the basics at the core of every wardrobe. If chosen carefully, they can look stylish, go from day to night, and be worn from the city to a mountain.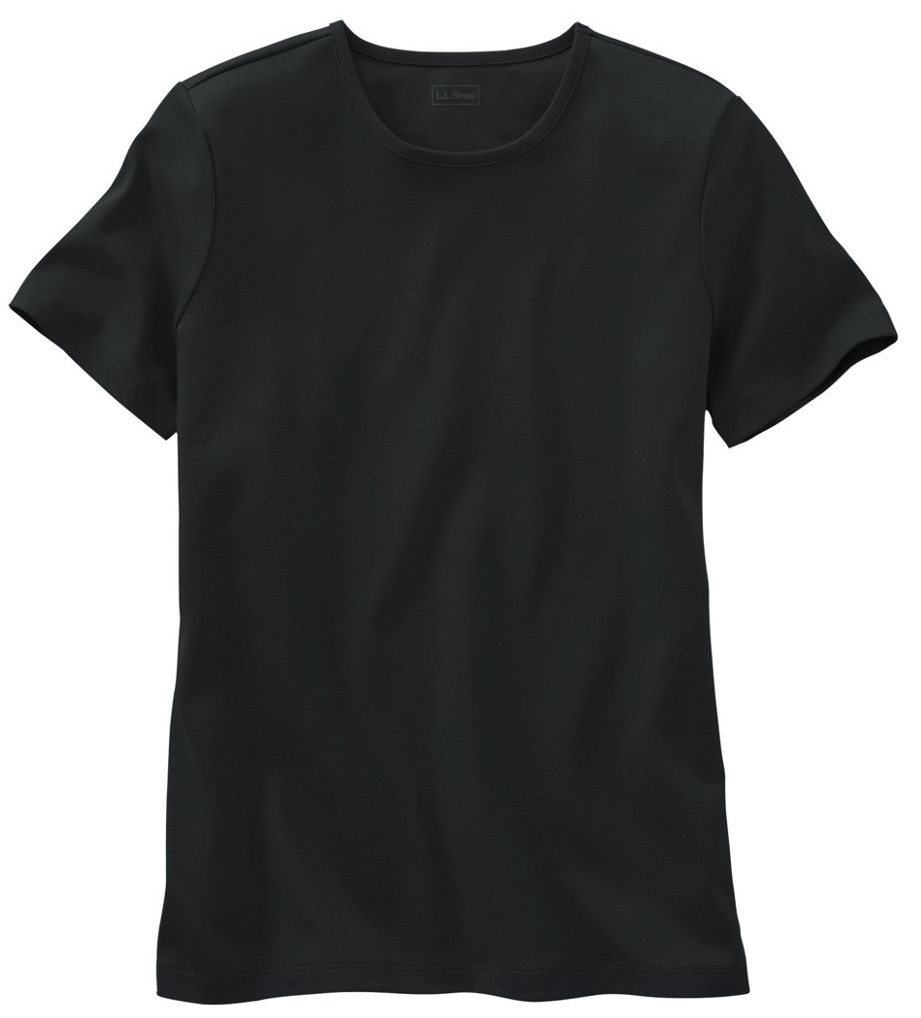 Shop Sizes XS-3X: L.L. Bean
L.L. Bean Pima Tee
Better than basic, this L.L. Bean Pima t-shirt has both comfort and style, for both travel or hanging at home. Made of Supima® cotton, it's said to be the softest type of cotton, and dries quickly, which is ideal during a trip. With two-way stretch, it gives when you move. Best of all, they come in a range of sizes, including petites and plus.
This comfy and versatile tee is great for travel! Here's what our readers recommended as the best t-shirts for women.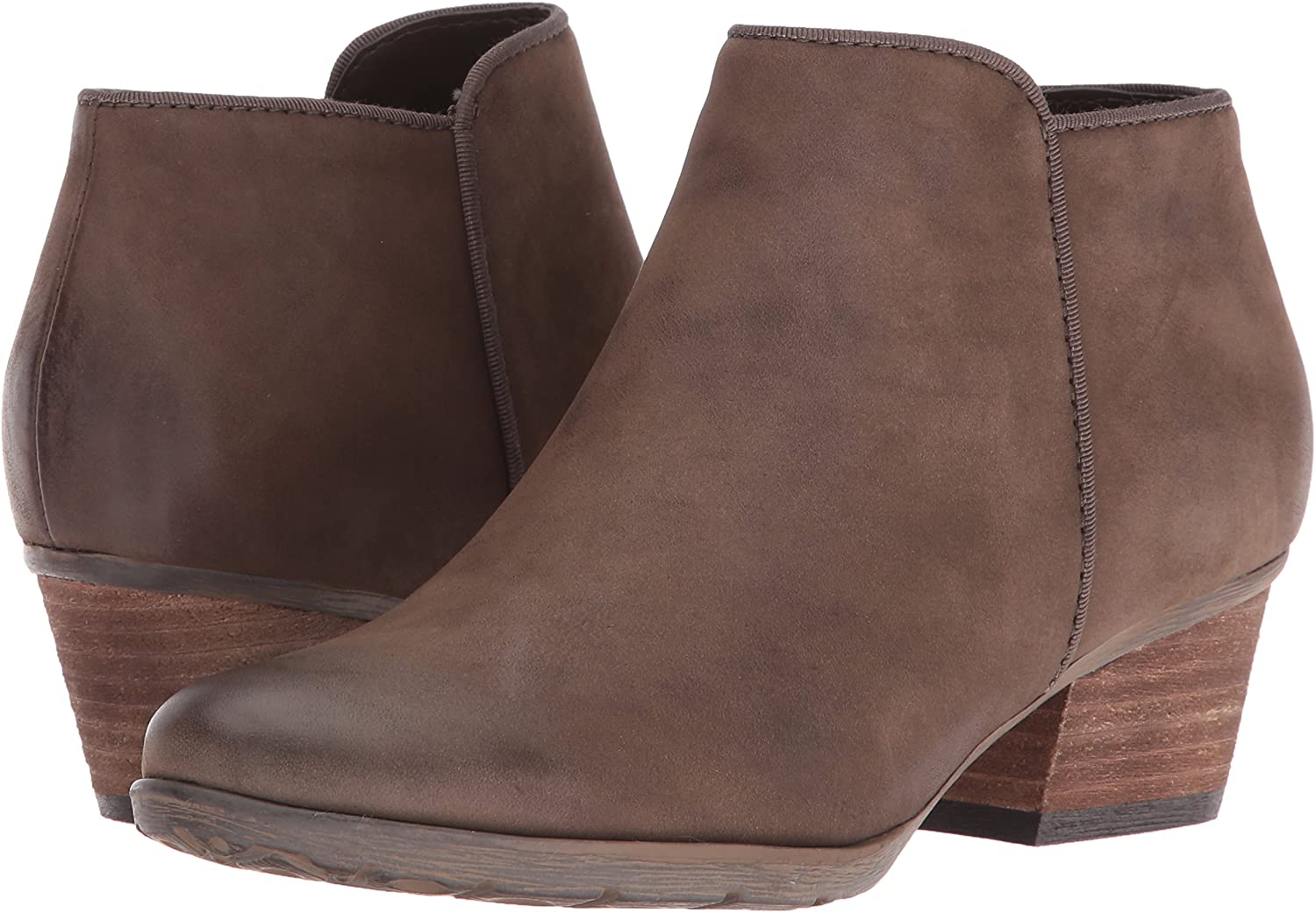 Shop: Amazon
Blondo Villa Waterproof Ankle Boot
Always try to wear your heaviest or bulkiest shoes on the plane; it may be your boots. I swear by Blondo Villa ankle boots. They are so easy to wear on a plane and are sturdy against rain while looking absolutely chic! 
When flying, you can always slip them off and wear compression socks to help soothe your legs for the duration of the flight.
The Blondo Villa ankle boots are such a reader and editor favorite, we did a review on them!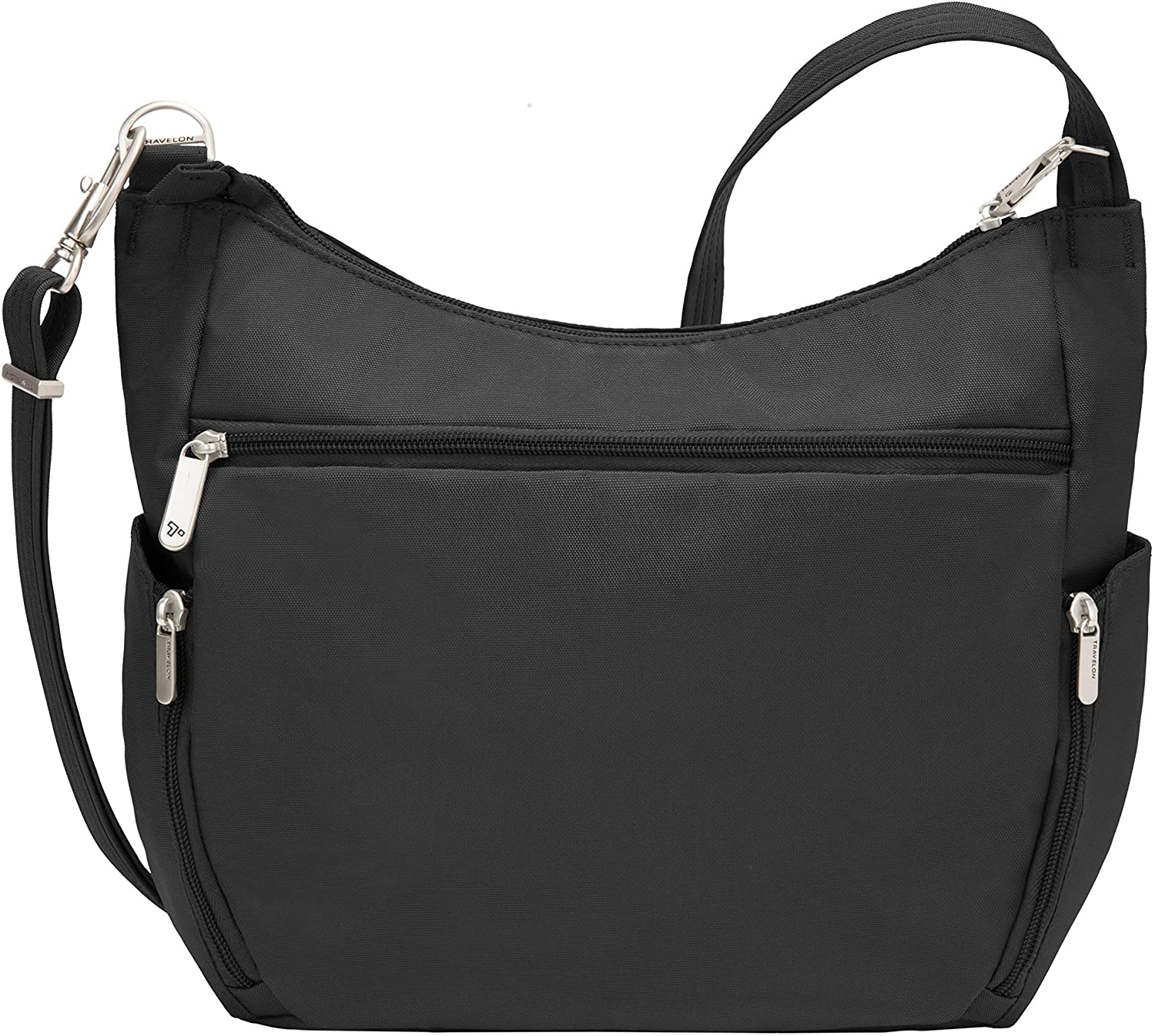 Shop: Amazon
Travelon Anti-Theft Cross-Body Bucket Bag
If I have a separate backpack with me, I'd take some that's more like a purse. The Travelon bucket bag is sleek and super functional. With locking compartments, a slash resistant body and shoulder strap, and RFID blocking technology, I feel safe when disembarking, and can use this as my main purse.
You can also look for more ideas in our best crossbody purses post!
Here's the full example of the outfit, with some suggested color ideas: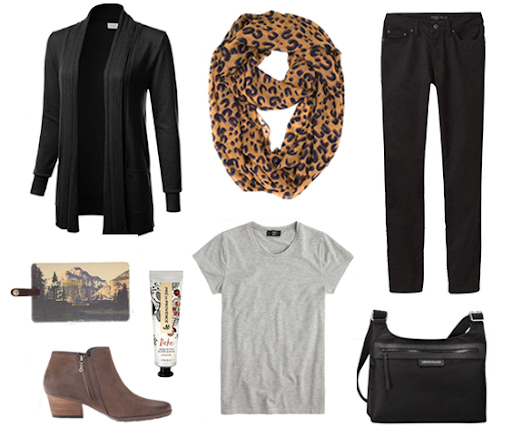 Cardigan | Hand Cream | Tee | Tag | Crossbody | Boots | Scarf | Pants
Cozy-Chic Outfit
You'll notice that in all of these outfits, the legs are covered. That's for two reasons: airports and planes are always cold, and you can keep your luggage light by wearing some of your bulkier clothing on the plane. Hence, my fifth outfit entails just that, a jacket to snuggle up in, along with comfortable leggings, and must-have flats. Here's a quick breakdown of the essential items: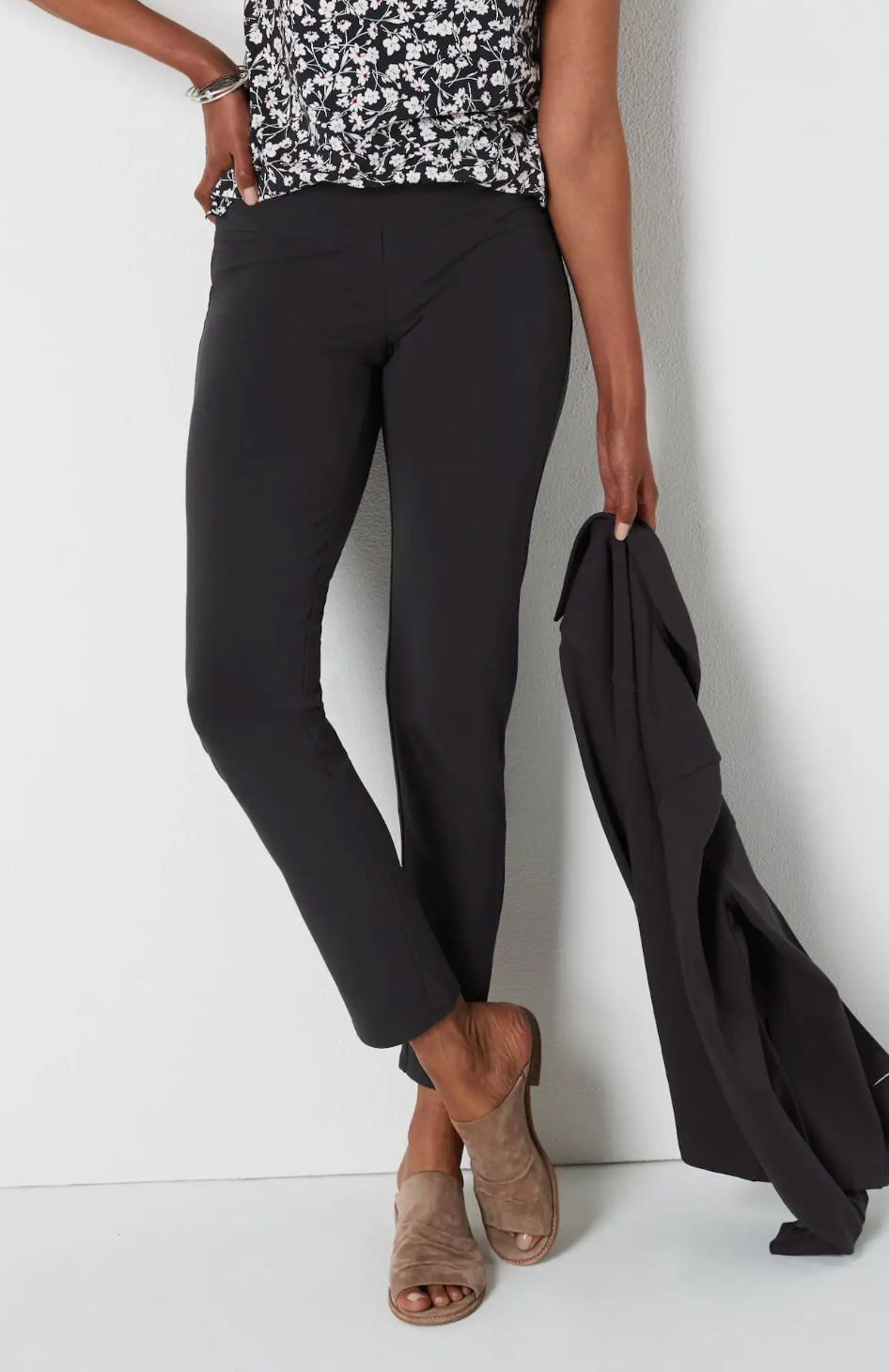 Shop Sizes XS-4X: J.Jill
J.Jill Slim Leg Wearever Pant
This ensemble, with easy to wear pull up pants by J. Jill, is the perfect alternative to leggings or jeans. Stretchy but tailored, these pants will get a lot of use when you arrive at your destination. 
Voted by TFG readers as some of the most comfortable dress pants for traveling. One reader shares that her pair is "super comfortable," while another one says that she simply "loves them."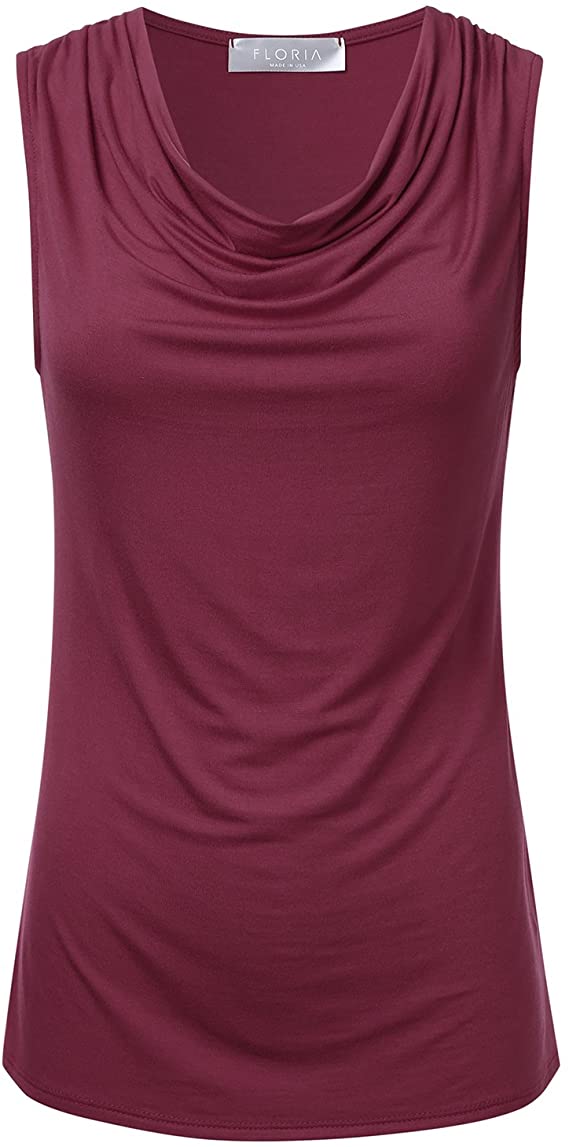 Shop Sizes S-3XL: Amazon
EIMIN Ruched Draped Top
I like to pair this with a stylish ruched drape top that's comfortable and soft. And I can pair that later with other bottoms. 
This blouse by Floria is available in sizes S-3XL.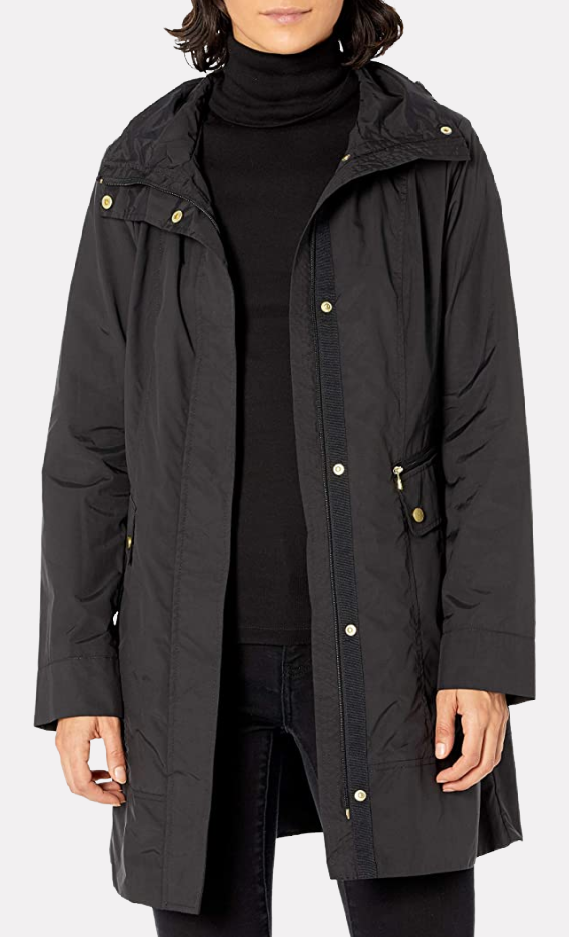 Shop XS-3X: Amazon
Cole Haan Packable Hooded Rain Jacket
I pair those above items with a packable Cole Haan rain coat that has a cute bow on the back, a removable hood, and a trench coat look that's classic!
The highly popular coat comes in regular and petite sizing, from XS-XL, and in plus sizes 1X-3X.
Find even more lightweight rain jacket options at this post!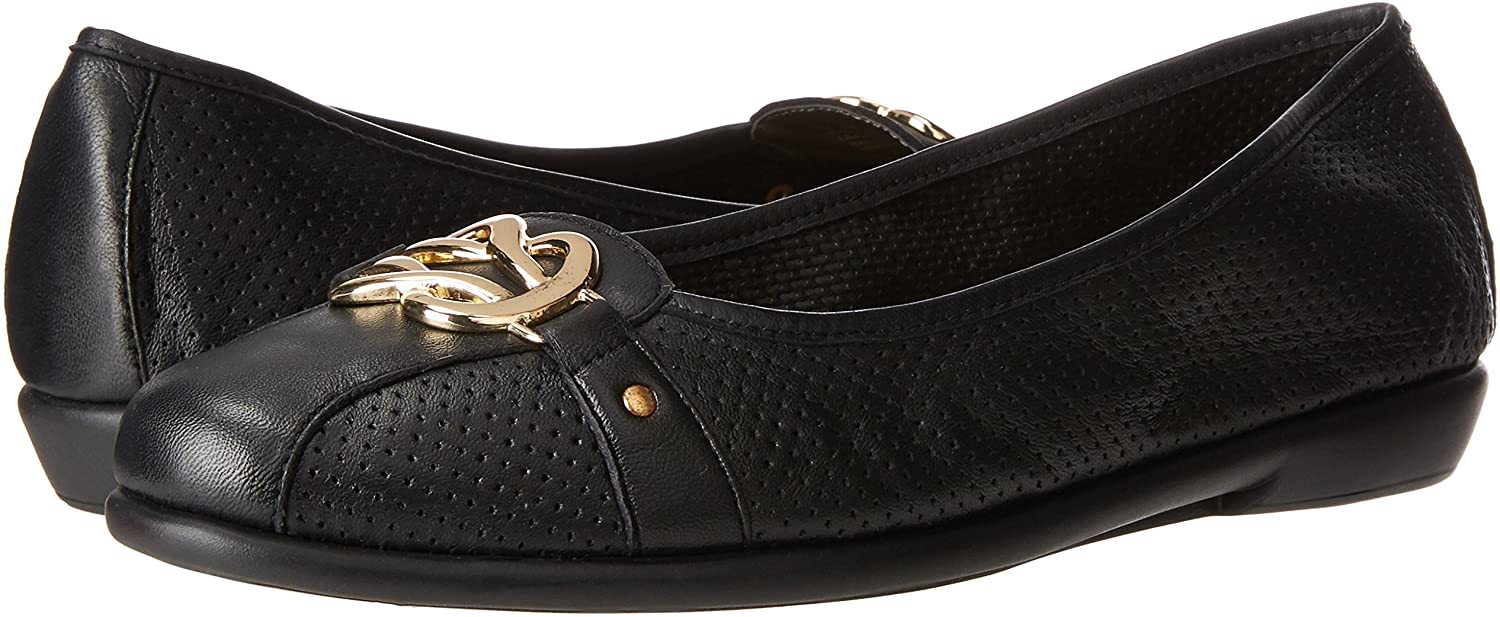 Shop: Aerosoles
Aerosoles High Bet Ballet Flat
To finish off my cozy outfit, I wear Aerosoles flats with chic medallion hardware that has their popular memory foam insole and soft nubuck leather. The perfect combo of fashion and comfort!
With all these pieces combined, you'll have the most chic yet comfortable outfit for long haul red eye flights!
 Here's the full example of the outfit, with some suggested color ideas: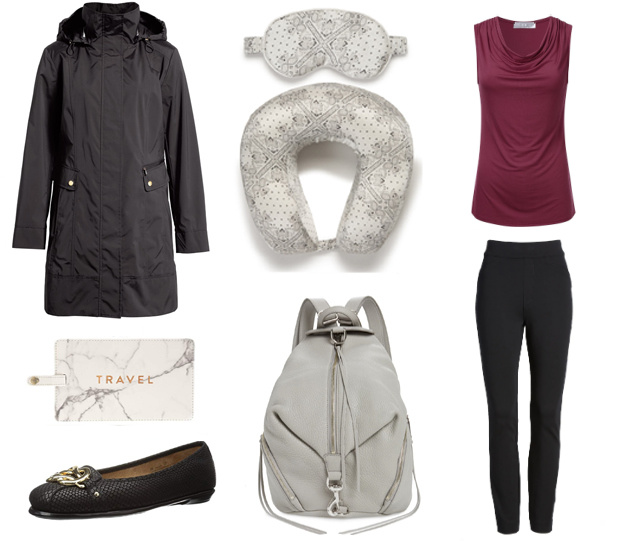 Pillow & Mask | Tag | Flat | Bag | Raincoat | Top | Pants
---
What are your tips on what to wear on a plane? Share in the comments!
---
For more ideas and tips on air travel, please read:
---
LIKED THIS POST? PIN THIS PIC TO SAVE IT!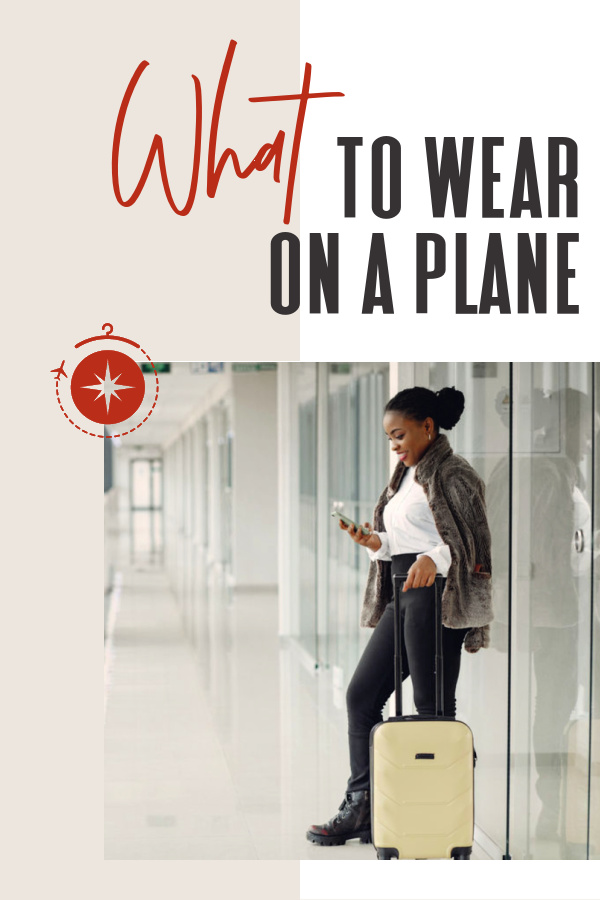 ---
We hope you liked this post on what to wear on a plane. Please share with your friends on Facebook, Twitter, and Pinterest. Thanks for reading!
---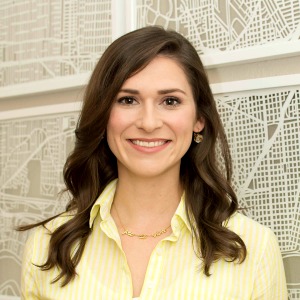 Author Bio: Niki is an interior designer and artist from Louisiana. In addition to her design work, she writes for local and online publications sharing her experiences and passion for travel. Niki is currently adding stamps to her passport while building her design practice, Niki Landry Designs.
---