Support TFG by using the links in our articles to shop. We receive a small commission (at no extra cost to you) so we can continue to create helpful free content. Thank you, we appreciate it!
Wondering what to wear on a plane? Find out our foolproof formula for long-haul trips. Use them on long-haul flights or short weekend getaways!
---
What to Wear On A Plane
Written by: Niki Landry
---
Table Of Contents
Over the last few years, I've developed a sort of formula for long-haul trips. I know the clothes I prefer to wear from my travel capsule wardrobe, I have my electronics and airplane toiletries readily available, and my water bottle is full before boarding the plane.
These are the small steps I take to make my airport and plane experience tolerable, if not enjoyable. It all begins with my outfit, though. If I'm wearing the wrong clothes, it can throw everything out of order. Wear these suggested outfits on the plane or pack individual outfits in each packing cube as shown in this video!
To help you plan what to wear on a plane, I've put together 5 airplane-friendly outfits that work well for long-haul trips:
Cardigan | Top | Leggings | Scarf | Bag | Moisturizer | Flats | Water Bottle
Leggings
I don't leave home without a pair of leggings; in fact, I am usually wearing them out the door. They are the ultimate in comfort and my favorite bottoms to wear on planes.
The dark color helps conceal any mishaps or spills, the stretch is perfect for extended periods of sitting, and they keep you warm when the plane inevitably becomes freezing mid-flight.
I paired these leggings with a sleeveless peplum top and an open cardigan. Both of these tops would pair well with any number of bottoms once you get to your destination.
The adorable espadrilles are easy to slip on and off at security. Plus, they are a nice closed-toe option for warmer weather. Just give yourself enough time pre-trip to break them in.
Take a look at our readers' choice for the best leggings for women that travel!
Jacket | Dress | Tee | Earrings | Rosewater | Eye Mask | Boots
Maxi
A comfy tank maxi dress is the perfect base for a long-haul flight. It's unrestrictive shape, in a soft, cotton blend, allows you to stay covered and feeling fresh for the whole ride.
I would layer a tee over a sleeveless maxi for a extra warmth–and to make my bag a little lighter. The same goes for a light jacket: I always wear or hold my jacket on the plane. It doubles as a makeshift blanket during naptime.
Here are some tips on how to layer clothes!
Sweater | Tee | Pants | Scarf | Backpack | Lip Butter | Flats
Lounge
When planning your outfit for a long travel day, the focus should be comfort, but you also want to put a little effort into looking presentable.
This outfit is the perfect laid-back plane outfit with style. The lounge pants and t-shirt are upgraded with flat slip-ons, a floral scarf, and a cozy sweater. All of these items can easily be re-worn when you get to your destination.
Here are some cute and casual women's sneakers–an easy airport option!
Blazer | Tee | Skinny Jeans | Boots | Scarf
Jeans
When you're planning what to wear on a plane, keep in mind that it's best to avoid tight-fitting clothing while sitting for extended periods of time. This is why I suggest avoiding tight skinny jeans on long flights.
The material doesn't breathe and they can become restricting quickly. If you must wear denim, then a looser-fitting boyfriend jean may be a good compromise.
Always try to wear your heaviest or bulkiest shoes on the plane; it may be your boots. You can always slip them off and put on a pair of cozy socks for the duration of the flight.
Find out some of top flight essentials for a long-haul trip!
Jacket | Tee | Mascara | Lip Balm | Sneakers | Scarf | Pants
Cotton Pants
You'll notice that in all of these outfits, the legs are covered. That's for two reasons: airports and planes are always cold, and you can keep your luggage light by wearing some of your bulkier clothing on the plane.
This ensemble, with its cotton pants, is a great alternative to leggings or jeans. Stretchy but tailored, these pants will get a lot of use when you arrive at your destination.
I've paired them with a sleeveless button-down shirt and the new, comfy Converse to complete the outfit.
Here are more of the best pants for travel!
Undergarments
Here are a few undergarments to get you through the flight, and all are suitable for your travel activities, too. I avoid underwire bras and opt for something ultra-comfy. Bralettes are my standby favorites.
Take a look at some of the best travel bra options for small to large busts!
---
What are your tips on what to wear on a plane? Share in the comments!
---
For more ideas and tips on air travel, please read:
---
LIKED THIS POST? PIN THIS PIC TO SAVE IT!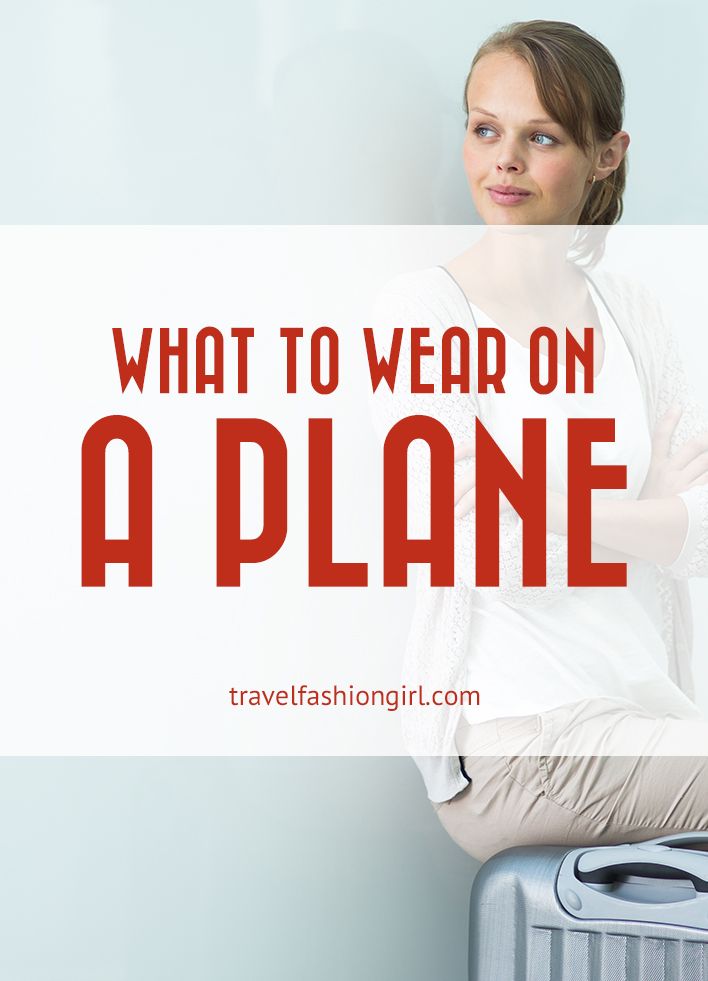 ---
We hope you liked this post on what to wear on a plane. Please share with your friends on Facebook, Twitter, and Pinterest. Thanks for reading!
---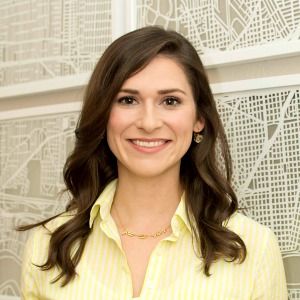 Author Bio: Niki is an interior designer and artist from Louisiana. In addition to her design work, she writes for local and online publications sharing her experiences and passion for travel. Niki is currently adding stamps to her passport while building her design practice, Niki Landry Designs.
---