Support TFG by using the links in our articles to shop. We receive a small commission (at no extra cost to you) so we can continue to create helpful free content. As an Amazon Associate, we earn from qualifying purchases made on Amazon in addition to other retailers featured on the blog. Thank you, we appreciate your support!
In yesterday's big end-of-the-year giveaway post I shared the top five items on my beach vacation wish list – a few items that I didn't bring with me for the winter in Playa del Carmen that I wish I had. Today I want to share with you the top five things on my beach essentials list to help inspire your own tropical escapes this winter!
---
Top 5 Things on My Beach Essentials List
---
➊

 Ribbon Hair Ties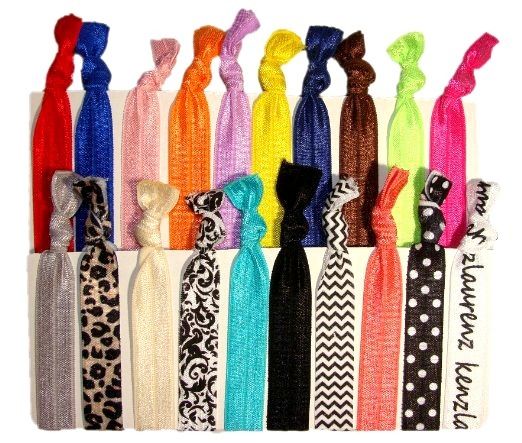 I cannot tell you how much I love these little ribbon hair ties and I guarantee they are worth every penny so long as you avoid losing them because they're not cheap.
My hair stylist recommended them to me a few years ago along with a silk pillowcase to help repair my hair from damage so it could grow healthy and long in time for my wedding. They are meant to keep your hair from breakage and I absolutely love them.
I've found they also help ease tangles when I'm snorkeling or diving. If you've ever worn a regular hair tie in the ocean or pool you probably know the pain that comes with knots and the struggle to actually remove the tie itself. Caring for my hair is a priority and these ribbon ties are never left out of my beach essentials list.
More ribbon hair tie colors:

➋

 Tote Bag
Earlier this year, FOX News gave me an 80 piece carryon challenge, which consisted of items they selected for vacation including an oversized, straw beach bag. The bag took up more than half the space in the carryon and this made me realize how many people don't know there are alternatives to traditional items when you're trying to pack light.
In fact, it inspired an entire post on the best packable beach bags. Don't get me wrong. I love a cute straw tote but maybe it's not the best idea if you need to fit it inside a small suitcase.
With that being said, my favorite beach bag on my beach essentials list is a canvas tote that I can also use for other things on my long-term travels. There are many cute prints available or you can even get one custom made like mine. I proudly boast the words " I Heart Sharks" featuring a scuba diving flag which honors two of my passions: sharks and diving!
Find a fun print or choose a classic style:

➌

 Waterproof Phone Cover
I love this cute wristlet phone cover for my city travels but when I'm by the sea and on a boat I won't risk damaging my cell phone. A waterproof case is a must! I've used these types of phone cases as well as waterproof pouches to keep them from getting wet or preventing moisture damage in humid destinations.
I always suggest you pack your electronics in a waterproof pouch like this, this, or this when you travel to humid or wet destinations. They help protect your (expensive) electronics from the rain, accidental drops into water or liquids, and humidity. They're a must on your beach essentials list or general travel checklist, too.
It wasn't until I lived in the Guatemala jungle for five weeks that I learned about how quickly humidity deteriorates electronics. Plus, there was also that time in Thailand when I got caught in a downpour and everything got wet, including my ipod, which stopped working. Not cool.
One thing to note is that I don't actually submerse my phone into water with these cases. I just use them as a precaution from accidental spills.
These are a few inexpensive pouches for your phone or camera:

➍

 Cute Flip-Flops
When you're chasing the sun and the sea like me, you need a pair of versatile shoes that will work with your needs. You've heard this a million times, I know, but years later I continue to love Ipanema flip flops. As you can read in this review, they're not just your average "shower" looking flip flops but they look like regular sandals and are comfortable, too.
Other travelers agree and are constantly commenting ho much they love these shoes. My favorite styles are the Cleo and Maya and I've owned them in various colors. I could easily just pack these shoes and nothing else for a beach holiday. In fact, they were the only shoes I included in my beach essentials list for my honeymoon in the Maldives!
I don't like being barefoot unless I'm on the sand so I'm always on the lookout for flip-flops that are more than just shoes you'd wear at home. Brands such as Crocs, Ipanema, and Havaianas all offer shoes that you can wear off and on the beach.
Here are a few more cute sandal flip-flop ideas:

➎

 Mix and Match Bikinis
While reversible swimwear is ideal and has always been one of the main things on my beach essentials list, the next best thing is mix and match bikinis – especially with so many great prints available. Choose two sets with complementary colors and prints to mix and match to create four distinct looks. Love this pretty beachside clothing hack to help save suitcase space!
Victoria Secret has a very cool system that helps you mix and match the best colors and styles from their collection. This is awesome for me since I struggle getting out of my black, grey, white, blue color story comfort zone. I also like that they feature various tops especially because finding cute underwire styles is always challenging.
I haven't purchased my sets yet because Playa has a million and one swimwear stores to browse. When I do, though, I'm planning to get two or three fun sets that can mix and match like the ones shown here!

TFG Tip: Shown above, Target has an affordable and fun selection of mix and match bathing suits, too!
---
What things are on your beach essentials list? Please comment below!
---
For more tips and ideas on beach essentials, please read:
---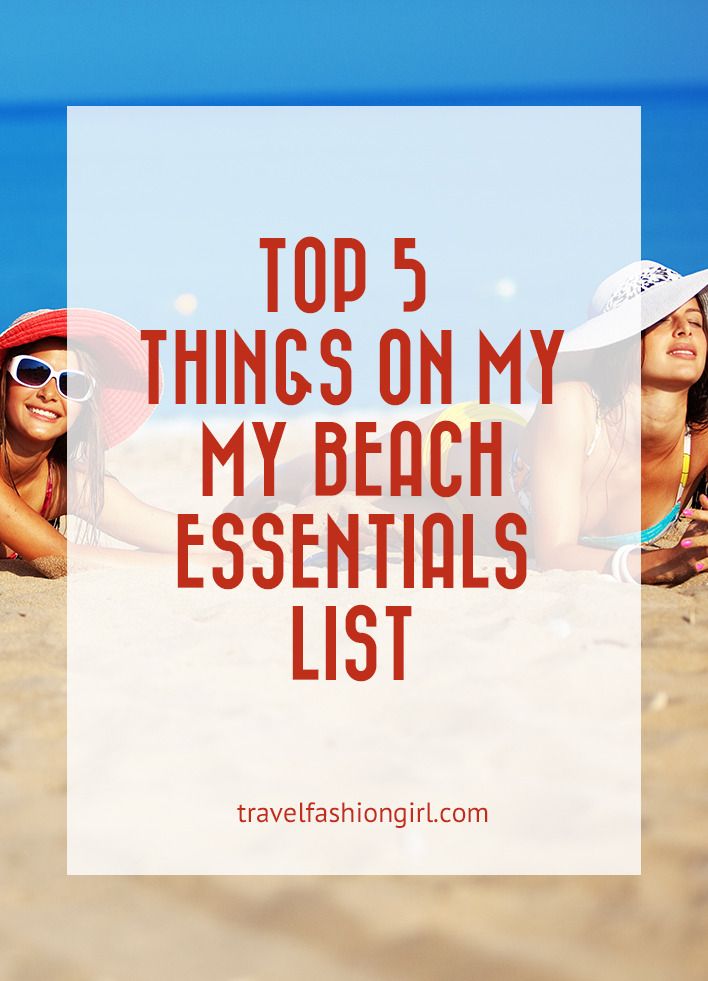 ---
Hope you liked this post on my beach essentials list. Please share with your friends on Facebook, Twitter and Pinterest. Thanks for reading!
---