Support TFG by using the links in our articles to shop. We receive a small commission (at no extra cost to you) so we can continue to create helpful free content. As an Amazon Associate, we earn from qualifying purchases made on Amazon in addition to other retailers featured on the blog. Thank you, we appreciate your support!
Looking for the perfect carry on sidekick? TFG readers share with us how much they love this bag in our Delsey Turenne carry on review!
---
Delsey Paris Turenne
Written By: Tae Haahr
---
Table Of Contents
The Delsey Turenne is an awesome choice when it comes to picking a great carry on. Not only is it cute, but it's so easy to use. With its gliding wheels and built-in locking system, it's a breeze to travel with.
TFG readers have taken this case around the world with them. From European excursions to the beaches in Mexico and the streets of New York, the Delsey Paris Turenne has been a great travel sidekick. So, if you're looking for a brand new carry on case for your trips, then this might be perfect for you!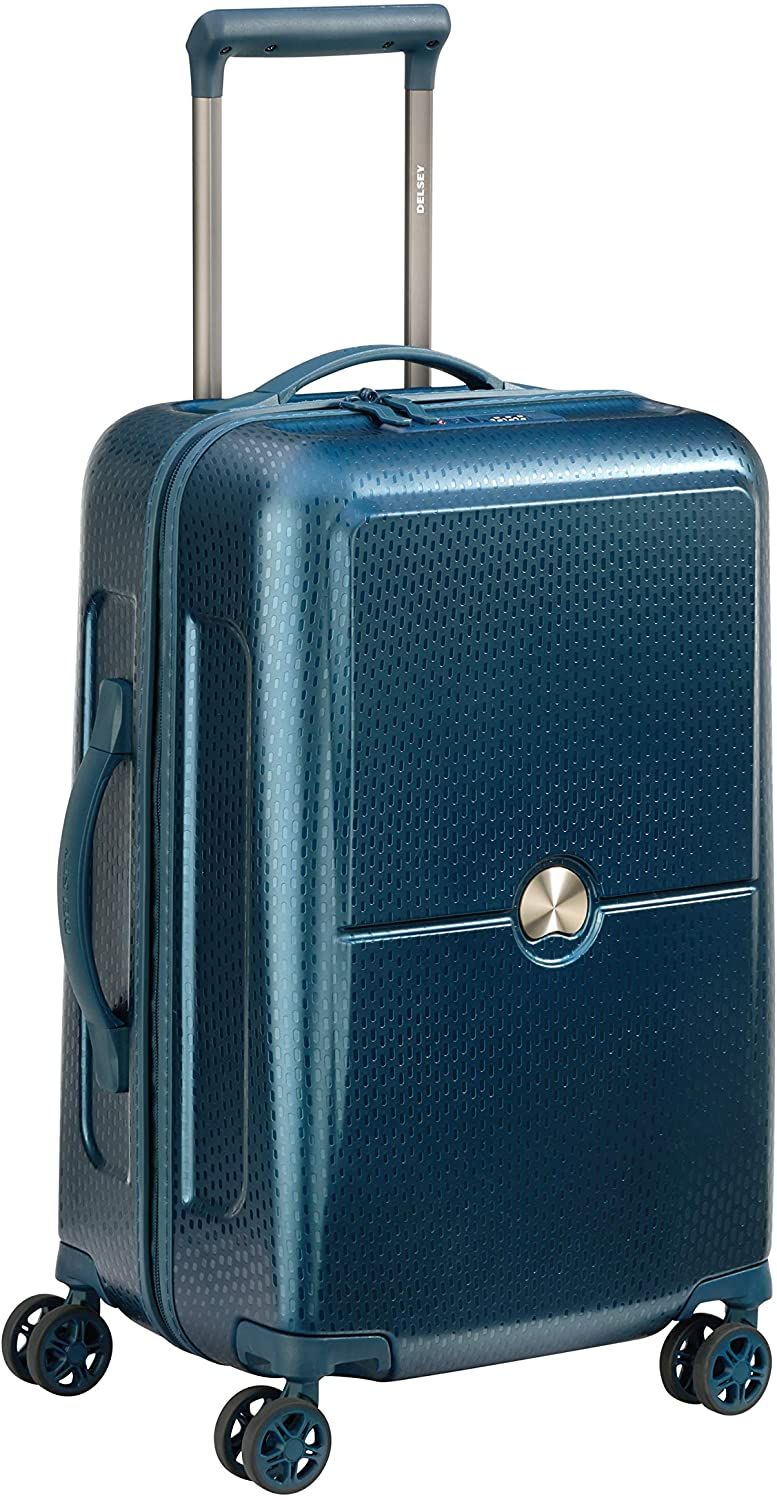 Delsey Paris Turenne Carry-on in Blue
Delsey Paris Turenne
Basics
Brand and Style: DELSEY Paris Luggage Turenne Hardside Spinner
Price: $207.78
Material: 100% virgin polycarbonate
Features: Hardside, TSA-approved lock, double-spinner wheels, two zipped dividers 
Sizes: Carry on overall dimensions: 21. 75″ X 13. 75″ X 9. 75″; 4.7 lbs
Colors and styles: Blue, titanium, and dark pink
Our
Favorite
Delsey Paris Turenne
Features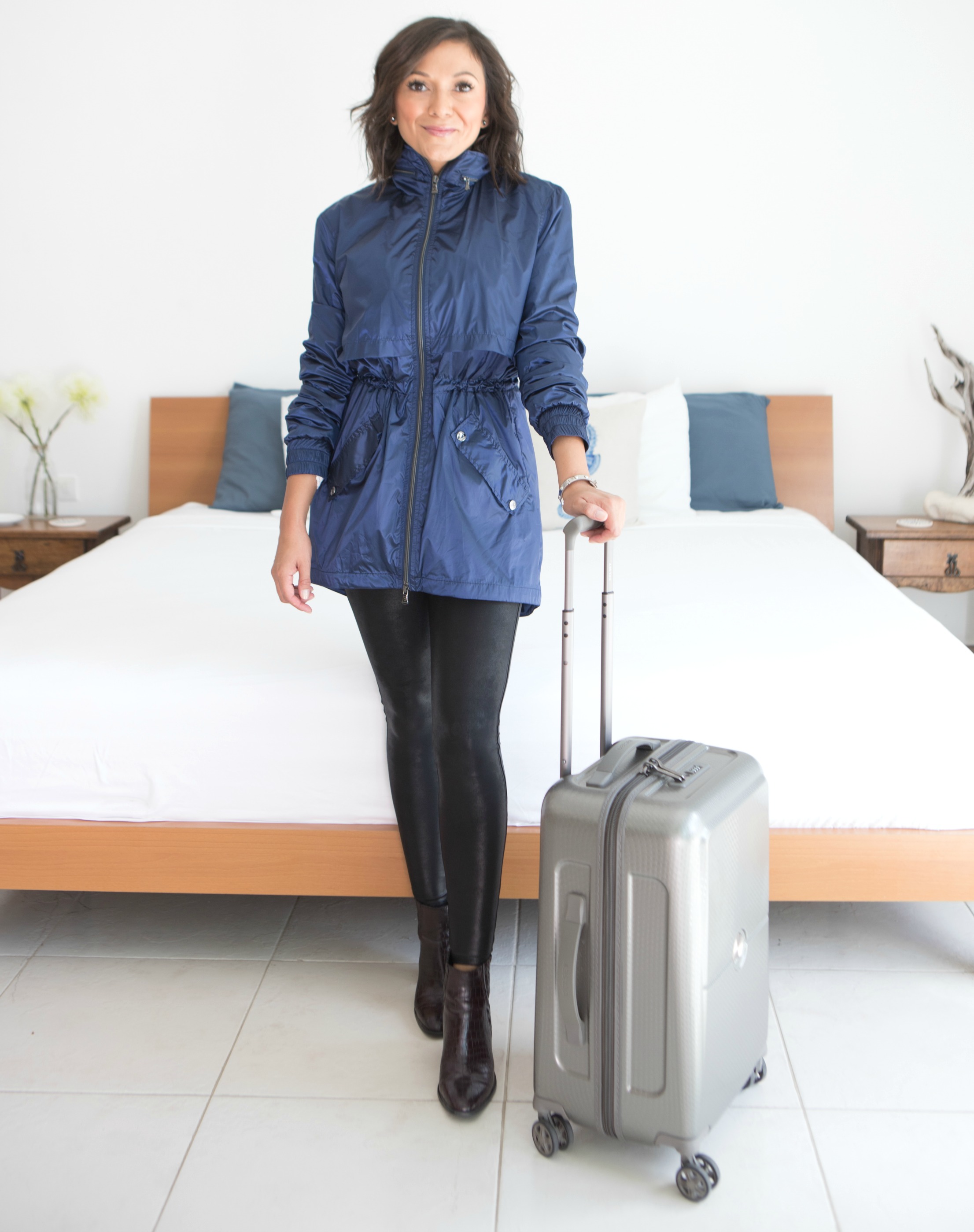 Lightweight
The Delsey Turenne carry on is beloved by TFG readers because of its size and the fact that it's lightweight. The carry on case size is 19.25″ X 12.5″ X 9.75″, making it ideal for fitting all of your things in but still small enough to fit into the overhead bins on your flight.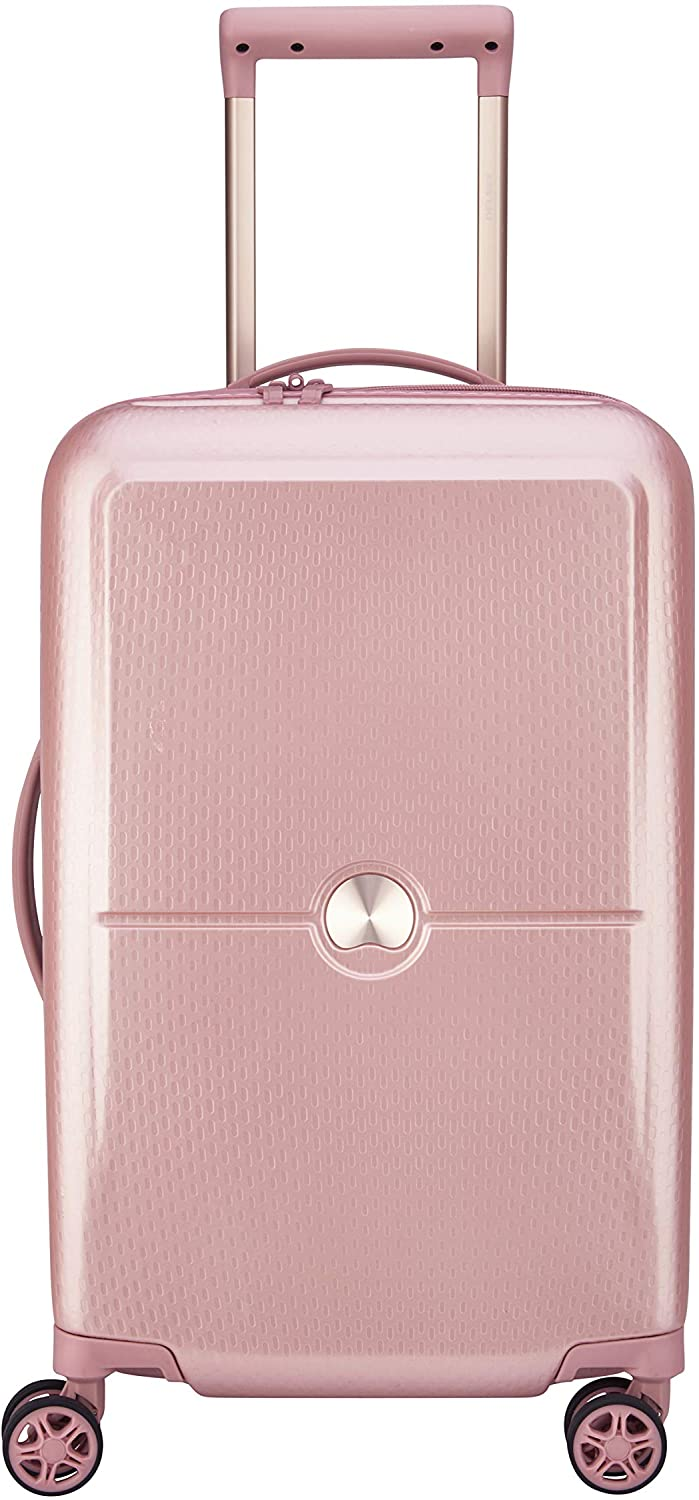 Delsey Paris Turenne Carry-on in Dark Pink
This lightweight bag has traveled around the world with readers. One says, "I'm currently in Spain with my Delsey Turenne 26″ slim and I love it. Very lightweight, packs loads, room for extra shopping." While another adds, "I've used it on a flight to New York and Ireland. It's beautiful and light—just perfect for me!"
You'll want to look your best when you travel! Read my travel tips to Pack Light Stylishly!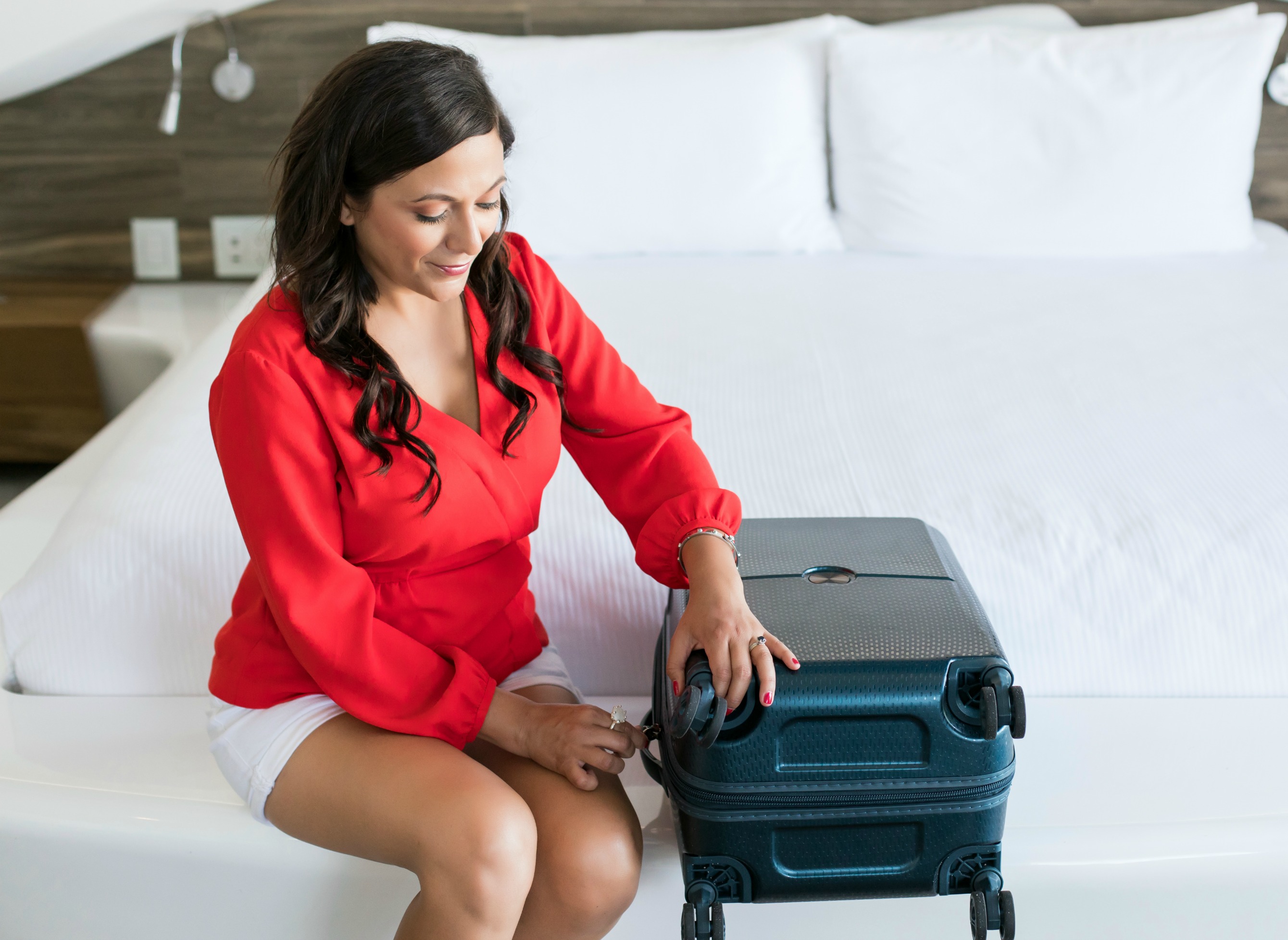 Durability
Speaking of durability, when it comes to the Delsey Turenne hardside spinner suitcase this gets a category of its own. We've already shared that this bag is super lightweight and easy to cart around, but being light doesn't mean that it's going to get beat up during your travels.
One reader shares that their bag has survived international and domestic trips as carry on luggage and it's still going strong. Another adds, "it is very lightweight making it perfect for carry-on, but it survived being checked too!"
These are the best duffle bag to bring along on your trip!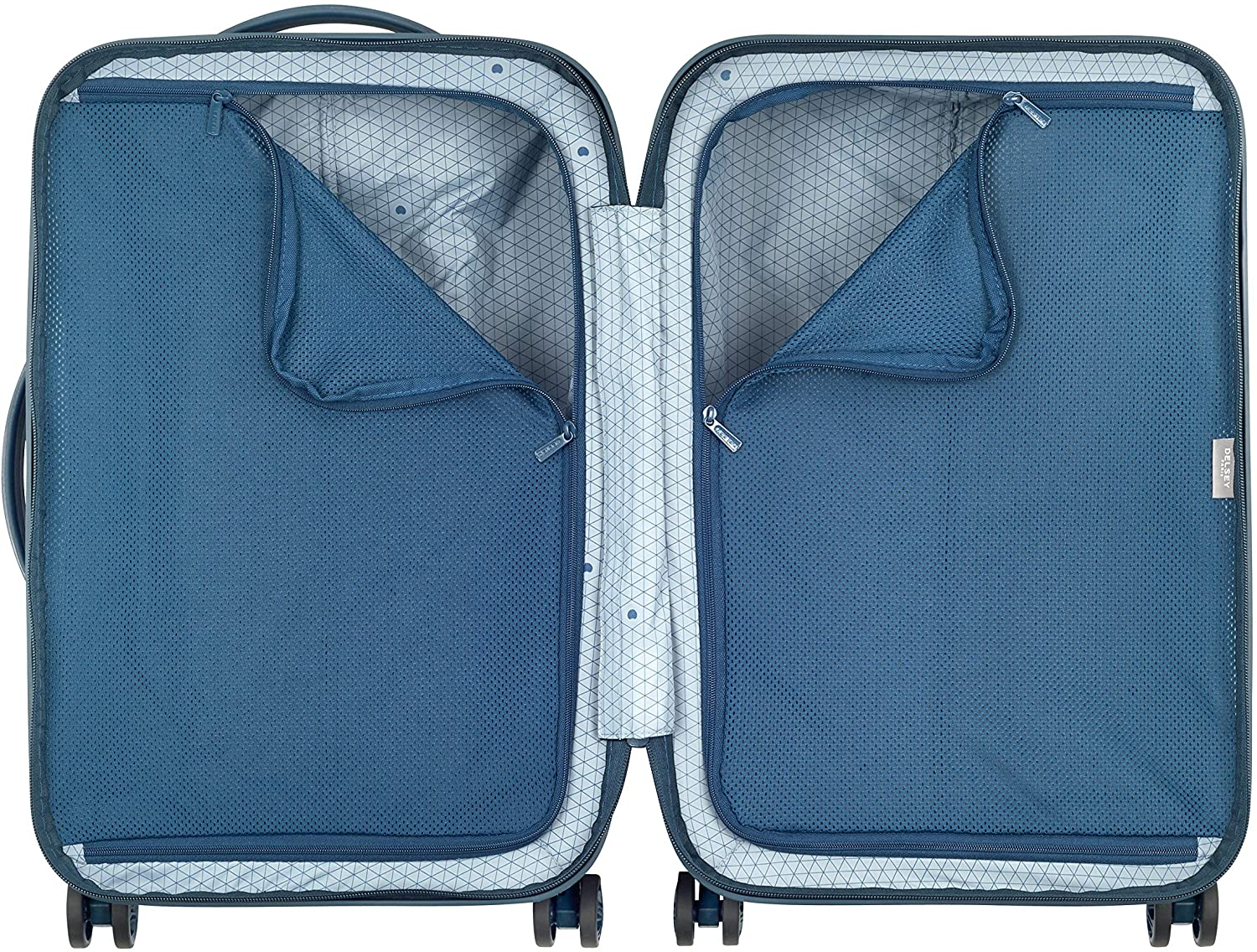 Packability
Alex, TFG's Editor-in-Chief loves the Delsey Turenne International Carry-on hardside spinner suitcase because of its small size, weighing in at only 4.7 lbs, and the stable, fluid movement of the wheels. However, her favorite feature is most likely that it's so packabe.
This bag has a double-sided mesh wall. That means that not one, but both sides of the suitcase have a mesh closure that will help make sure that nothing falls out if you open it the wrong way (really, there is no "wrong" way for this bag). One TFG reader adds, "I like that both of the inside compartments are fully usable." However, the mesh is a little more delicate than is desired.
If you want packability, then look no further. It fits the Compass Rose slim packing cubes in it perfectly. A TFG reader shares, "I really do highly recommend this suitcase. You won't be disappointed. I packed it full and it was maybe 20 lbs."
We've put together a helpful guide on choosing luggage!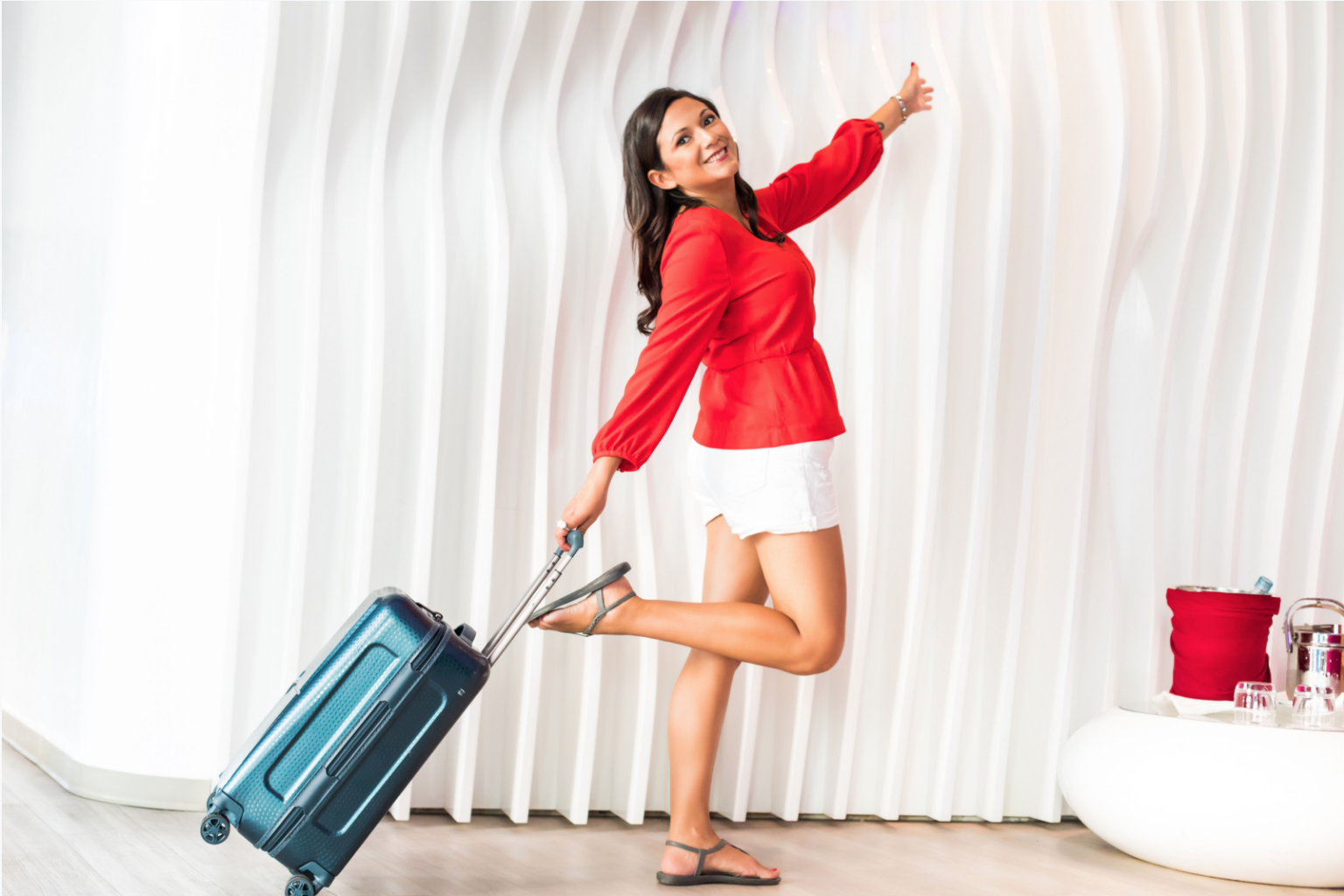 Movement
The Delsey Turenne has double spinner wheels for improved stability, but they also offer a fluid movement for ease of use. One TFG reader shares that it "maneuvers well." If you want to glide down the airport hallway, then this is the carry on for you.
Not only do the wheels help it function optimally, but TFG readers appreciate its functional handle as well. One traveler shares that "it's hard to find a carry on that's both lightweight and has a double handle so you can balance a bag on top without it falling off."
Eliminate excess baggage with a digital luggage scale!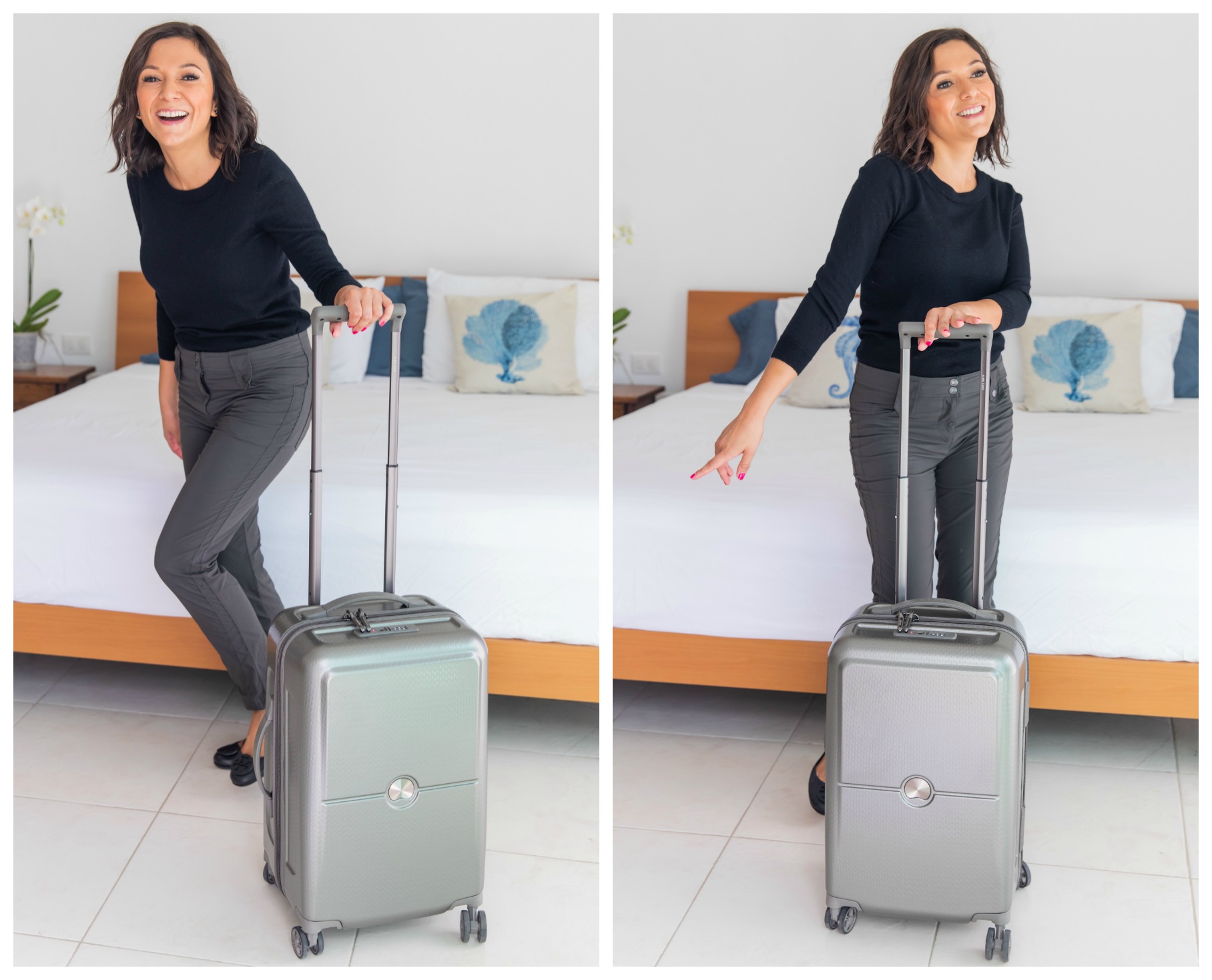 Pros
There are a lot of positives when it comes to the Delsey Paris Turenne, which is why TFG readers love it so much. The biggest pro is that, as one TFG reader puts it, it is one of the "lightest hardside cases and can fit a lot in it, with TFG packing cubes, of course!"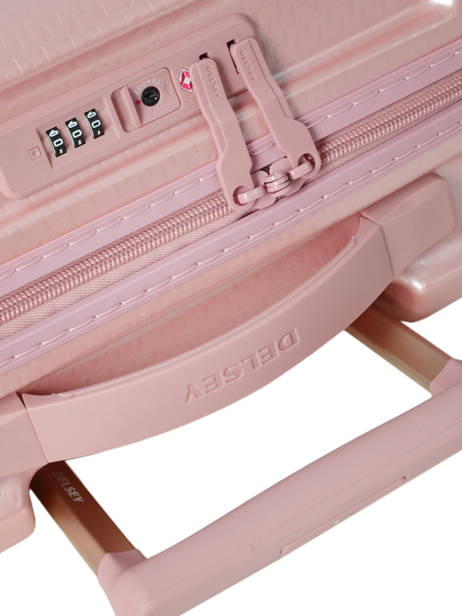 Beyond being light and slim, this case also has features that give it superior movement like double-spinner wheels and a functional handle. Plus it has a TSA-approved lock that helps to keep your things safe while you travel.
But our favorite feature is always its packability. It has the double-sided mesh, so both sides are completely packable and works amazing with a set of Compass Rose Packing Cubes as they fit perfectly!
Here's the ultimate packing list for vacation!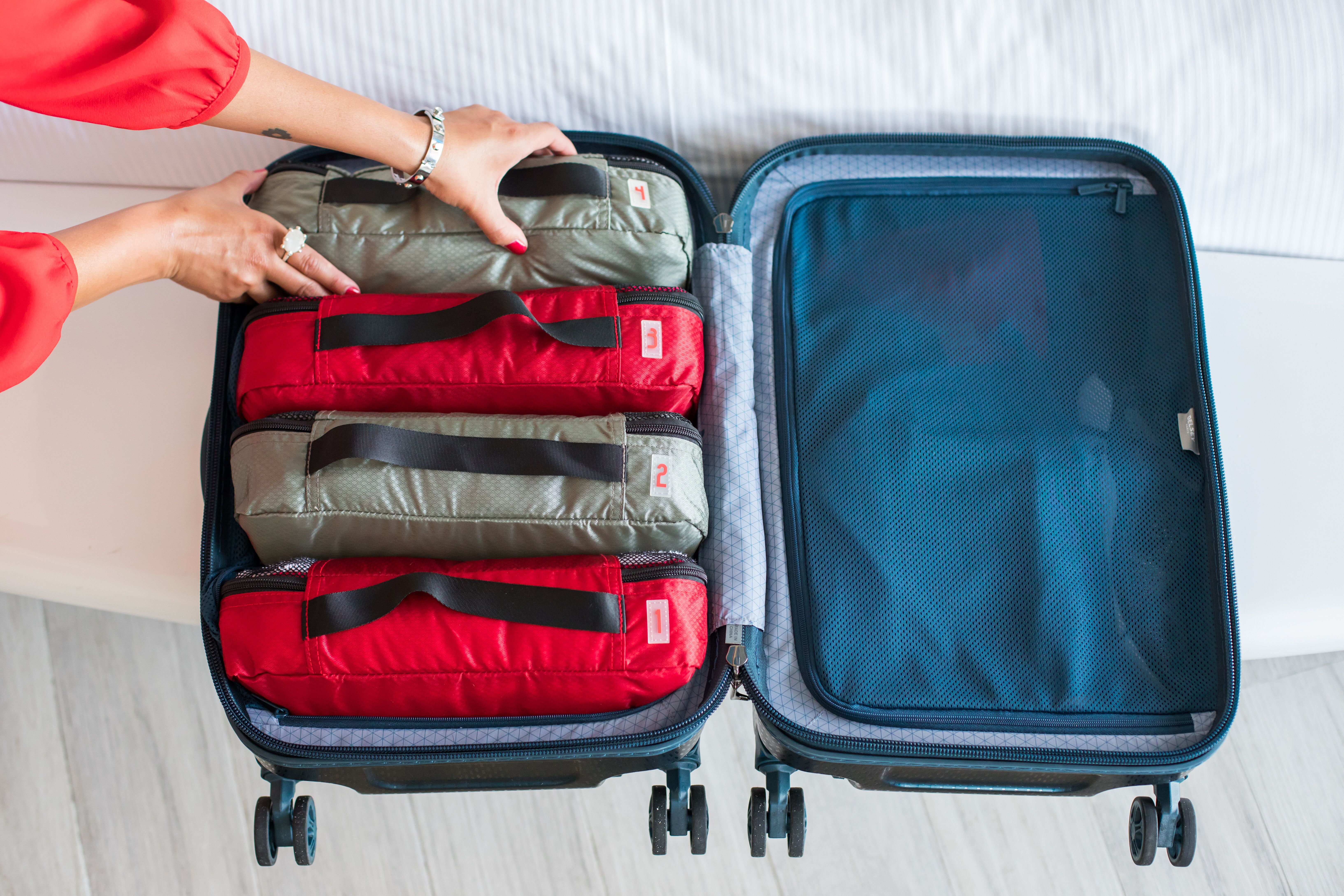 Delsey Turenne Carry On with Compass Rose Packing Cubes
Cons
The Delsey Turenne carry on, like many things in life, is not perfect. The biggest of which is that the double-sided mesh that is inside the suitcase (and is AWESOME for organization) is a little too soft or delicate for long travels. So, if you are a long-term traveler, you might want to consider something with mesh that's a tad bit heartier.
Find out the best ways to pack using packing cubes!
Check out our video review on the Delsey Turenne suitcase!
Video: Delsey Turenne Review
Delsey is a traveler's fave and we couldn't agree more! Watch our video review on this amazing suitcase.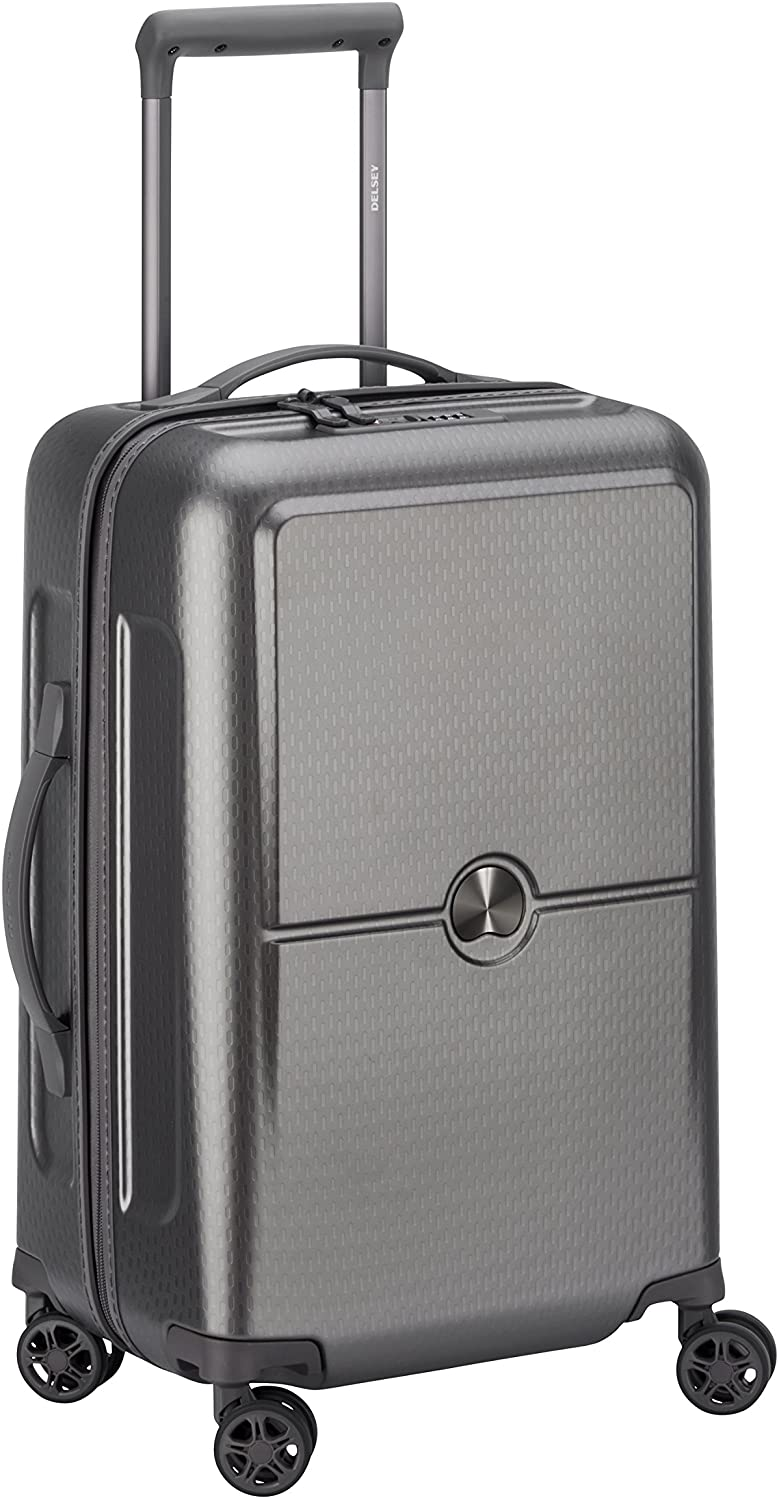 Delsey Paris Turenne Carry-on in Titanium
Where to Buy the
Delsey Paris Turenne
You can get the Delsey Turenne from Bloomingdales. We recommend shopping around to see what great deals exist out there!
TFG Editor with Delsey Turenne Carry On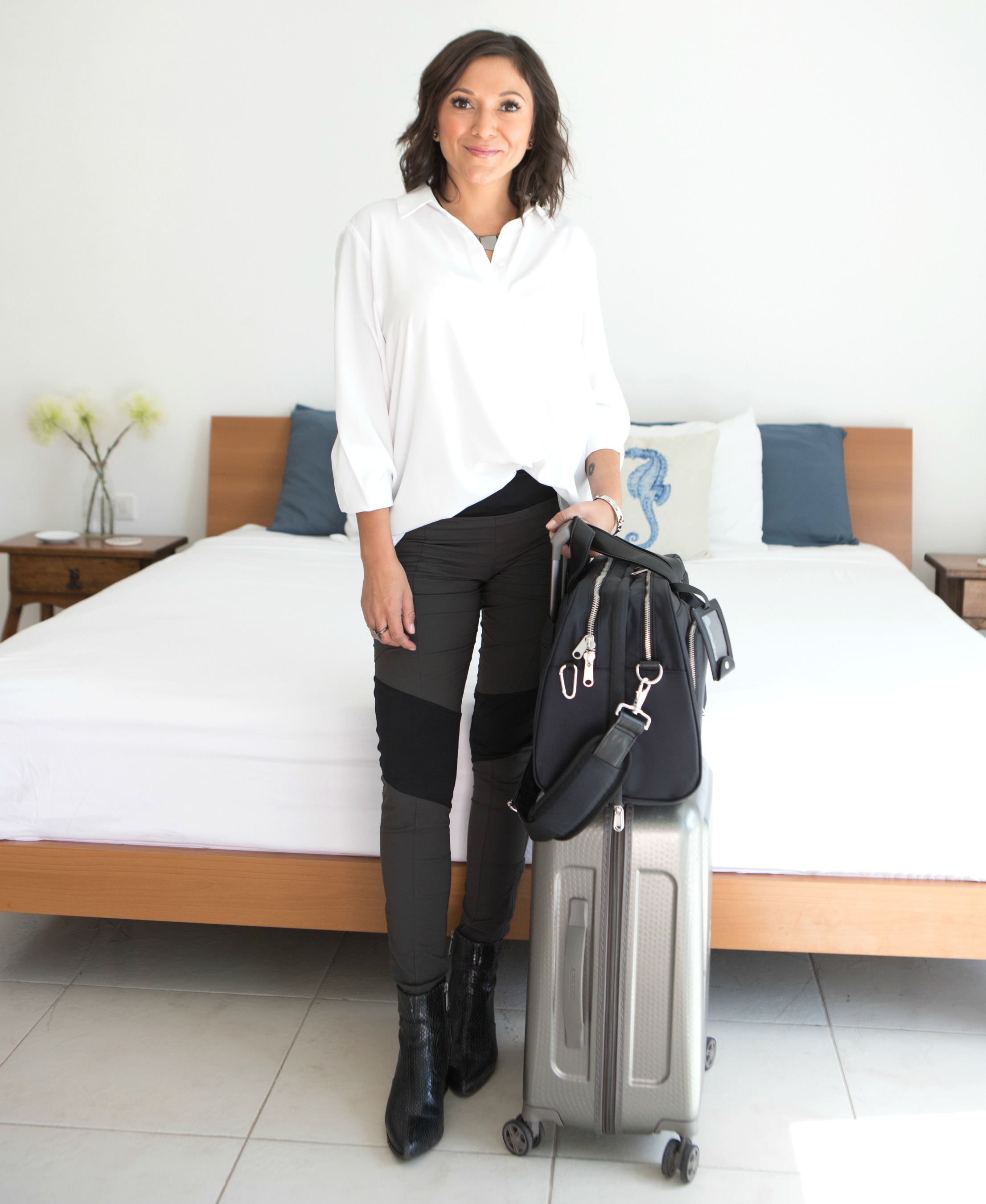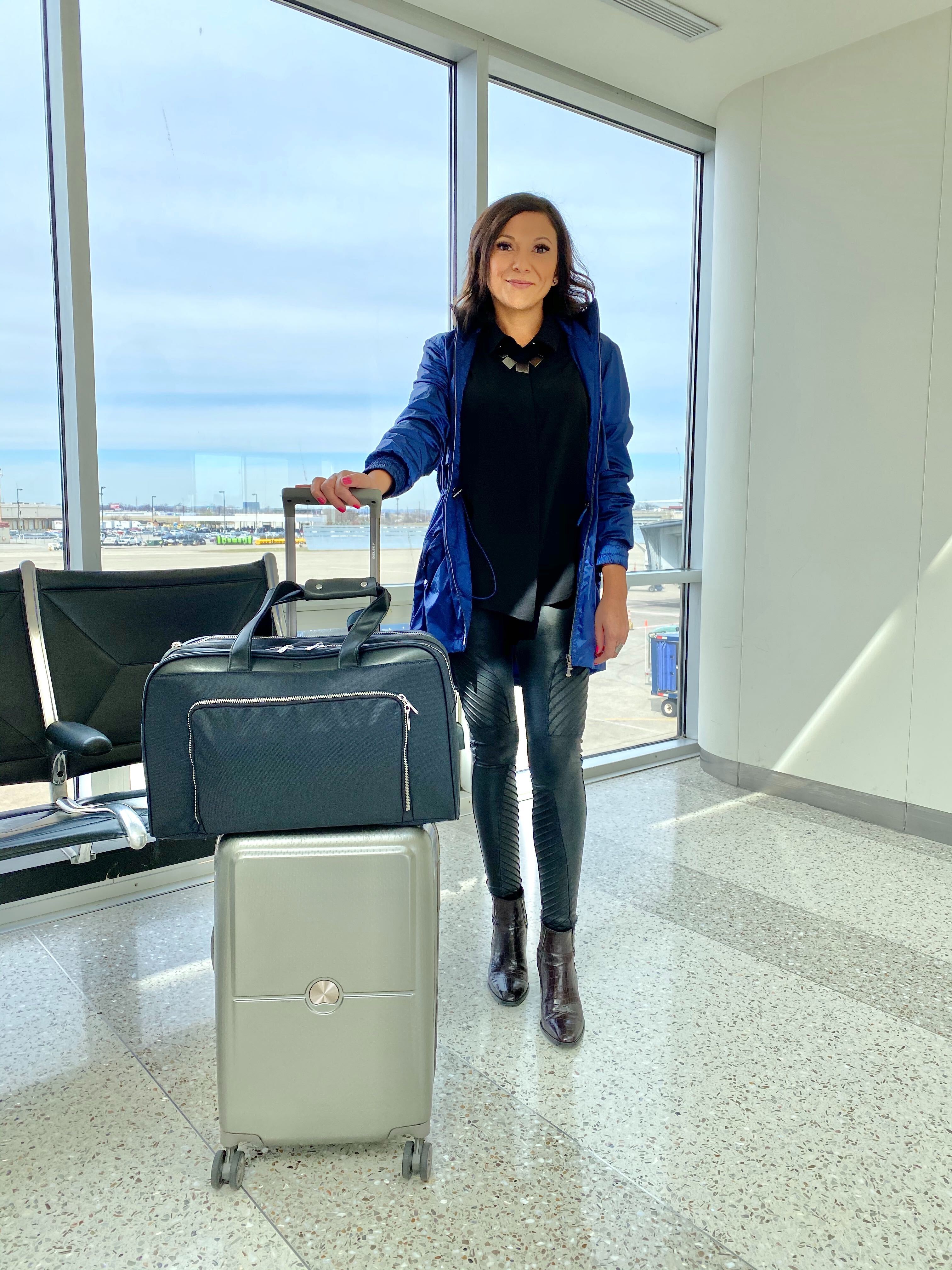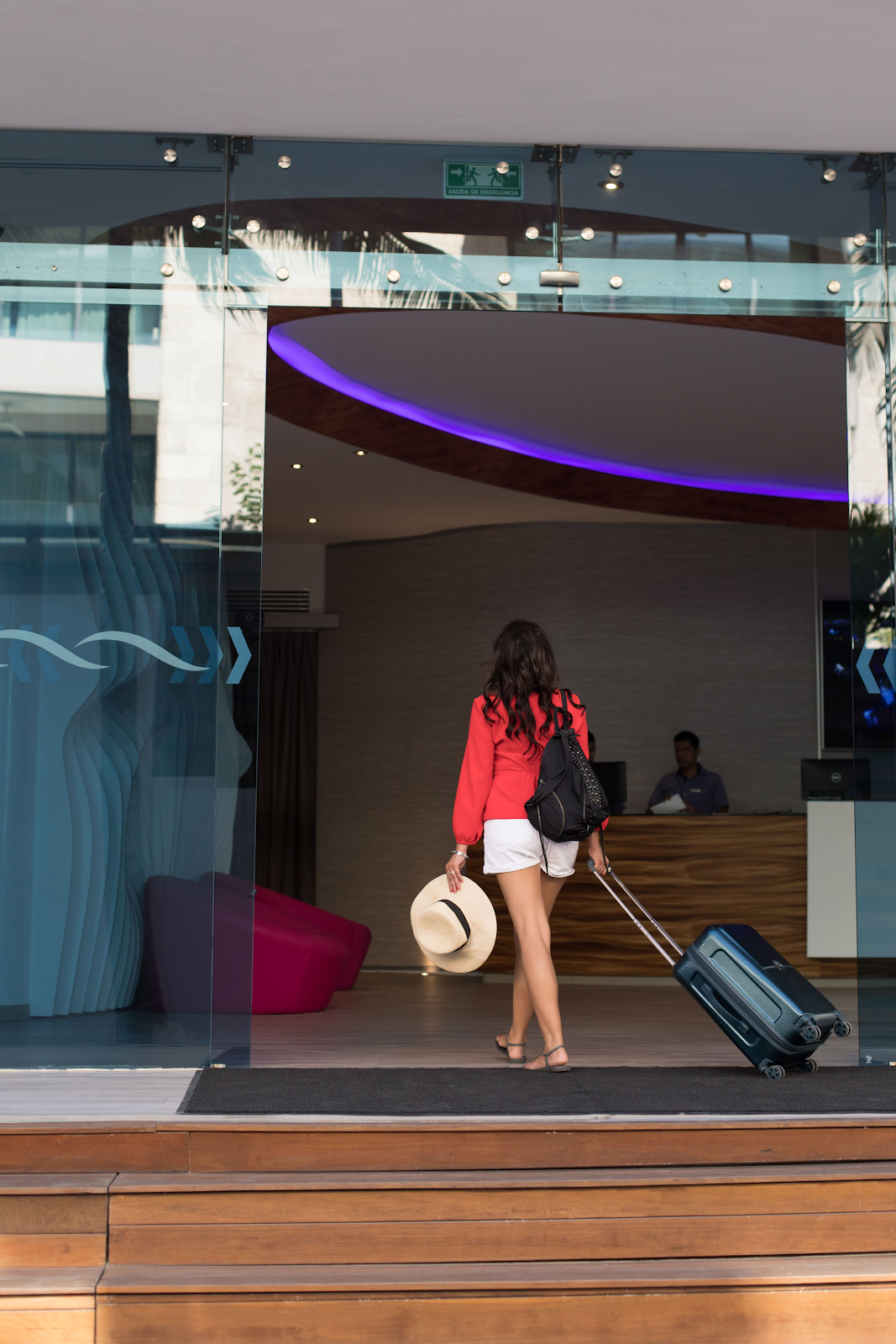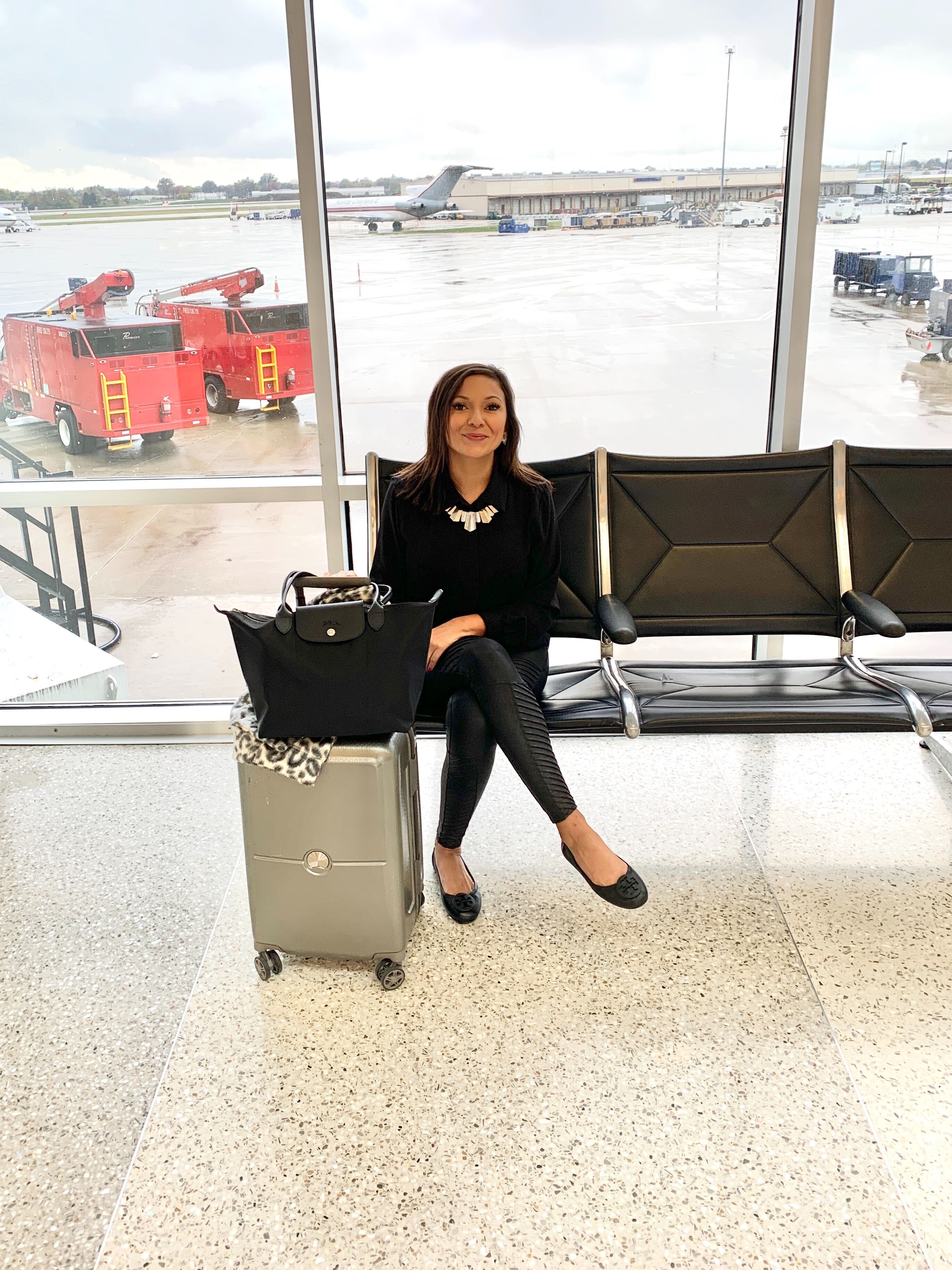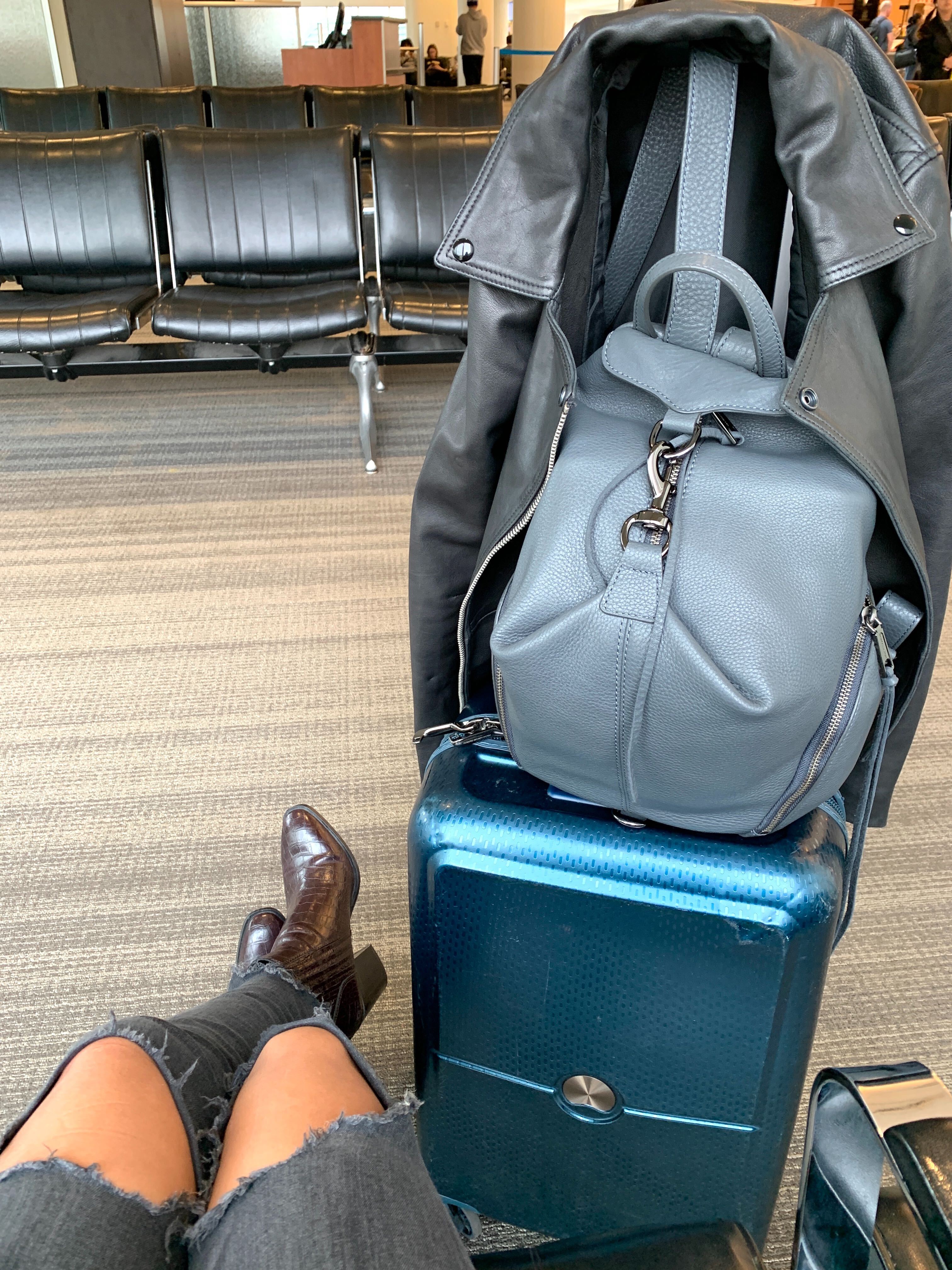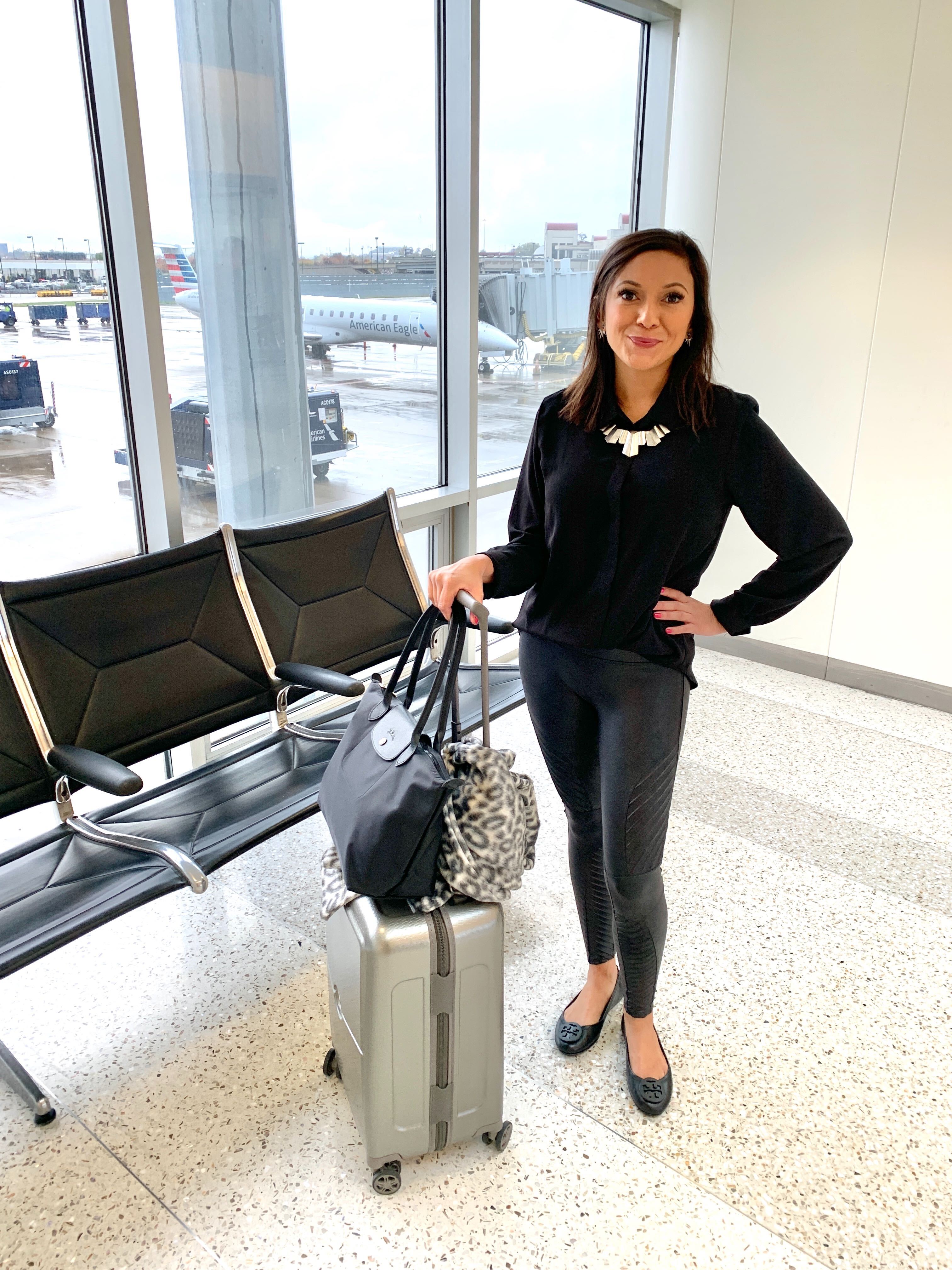 ---
What do you think about our Delsey Paris Turenne review? Share and comment below!
---
For more travel luggage ideas, please read:
---
LIKE THIS POST? PIN THIS PIC TO SAVE IT!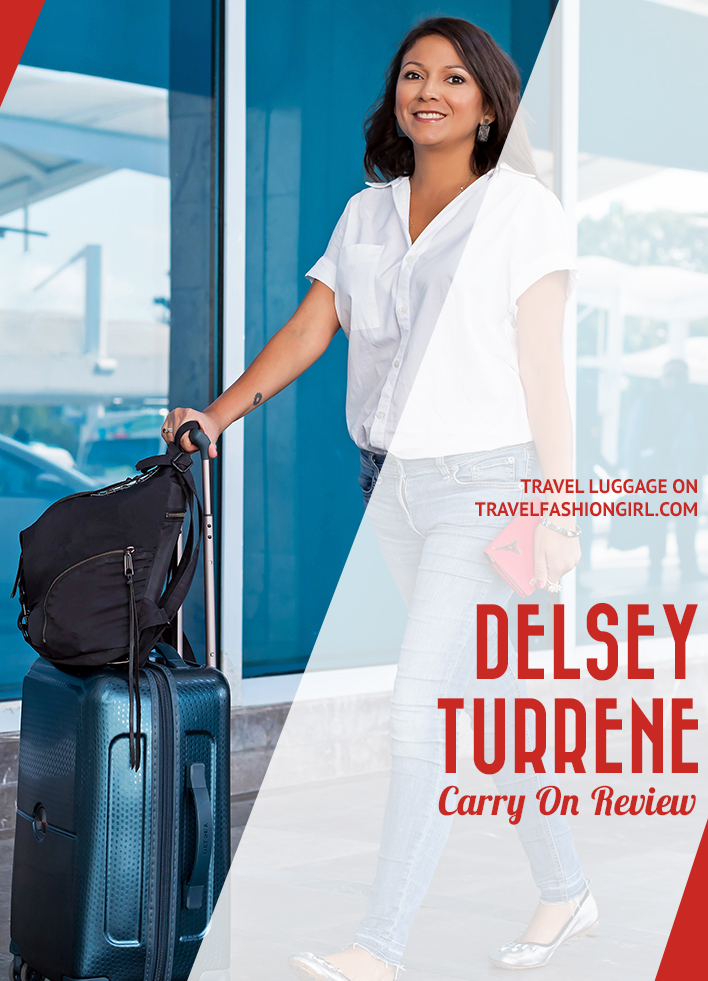 ---
We hope you found this Delsey Paris Turenne review helpful. Please share with your friends on Facebook, Twitter, and Pinterest. Thanks for reading!
---