Support TFG by using the links in our articles to shop. We receive a small commission (at no extra cost to you) so we can continue to create helpful free content. As an Amazon Associate, we earn from qualifying purchases made on Amazon in addition to other retailers featured on the blog. Thank you, we appreciate your support!
Amsterdam is a beautiful place to visit in the summer: you can fully enjoy the cycling lifestyle, canals are filled with boats, outdoor seating is plentiful, and there are many cultural events to enjoy. It's a great time to experience everything the city has to offer. Now…what to pack for Amsterdam? Follow these 6 summer-ready ideas!
---
What to Pack for a Summer Trip to Amsterdam
Written by: Emily Souza Rutkowski
---
Amsterdam as a whole is a very casual city and pretty much anything goes, whether you are headed to a museum, a nice restaurant, or to a club or bar. Residents are stylish and put together, but it's all very relaxed. Thus, no fancy dresses or heels required, unless you really enjoy wearing them.
A key point to remember is that weather in Holland is always unpredictable! If you are traveling June-August, you may or may not experience what you consider to be summer weather. The weather can also change in an instant throughout the day.
With those two things in mind, start by reading TFG's 10 Step Guide to Mixed Weather Travel and follow these ideas for what to pack for Amsterdam:
Maxi dress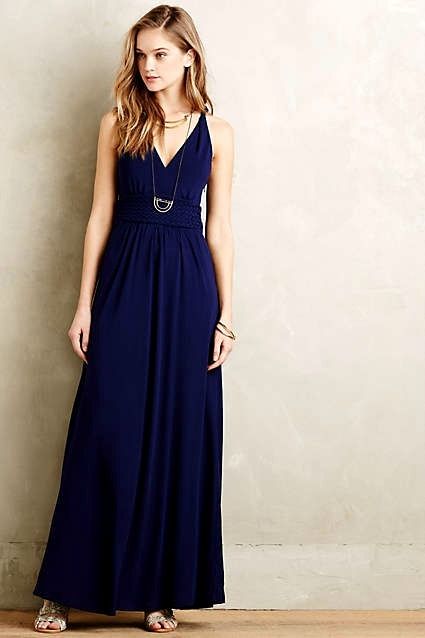 Maxi dresses are great for Amsterdam- they are cool enough for warmer weather, but layers provide additional warmth. They are also easy to wear with casual shoes during the day and then dress up with jewelry and sandals/heels in the evening. Plus you can cycle with a maxi dress on without feeling too self-conscious!
I love this one from Anthropologie for all of the reasons above. The basic color also makes it easy to pair with other items in your capsule wardrobe. The material is soft and comfortable, and will remain relatively wrinkle-free if you stuff it into your carry-on.
Scarf/wrap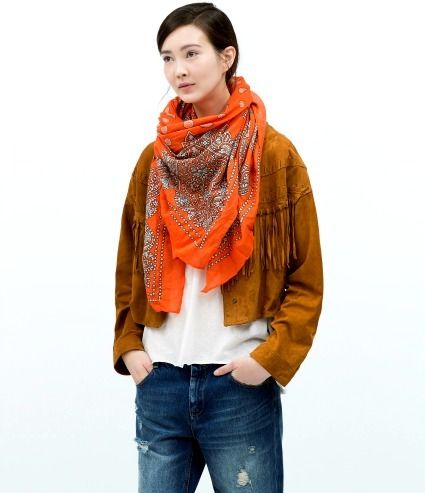 I almost always have a scarf with me to add a bit of warmth and a pop to my outfit. They are lightweight and easy to tuck into or tie onto your purse if you get too warm, so are an easy addition to your packing. Zara and Nordstrom have some really fun prints right now. Don't forget this essential when planning what to pack for Amsterdam (or almost any other destination)!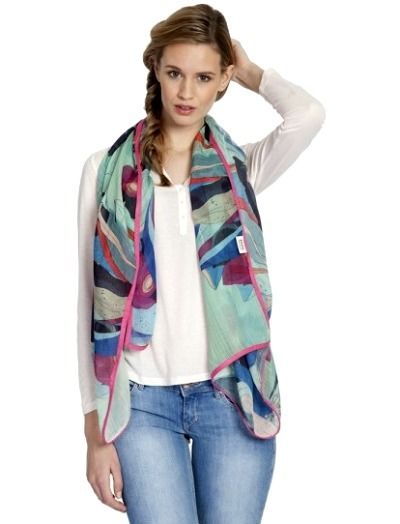 Or, be local to Amsterdam and buy a shawl like this one from Pom Amsterdam:. I love this brand! Once you're in town, check them out at the department store de Bijenkorf. You'll also see their products in independent boutiques around the city.
Light jacket or cardigan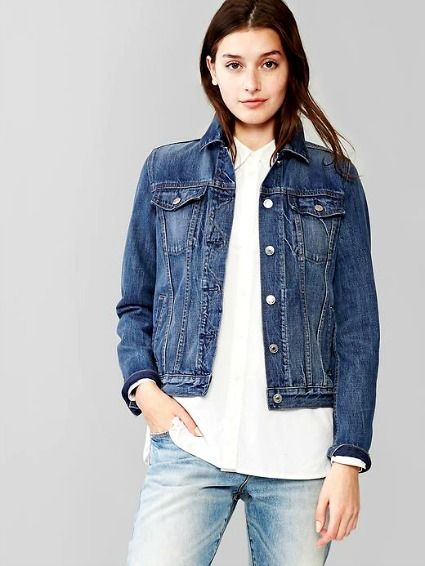 A jean jacket is a nice choice, as they are thick enough to keep you warm, without being too bulky. Gap has cute, options with a mid-range price point. A denim jacket looks great with a maxi dress or contrasting jeans/pants.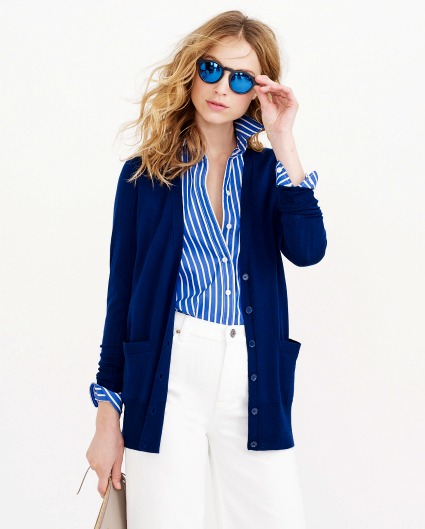 If you need something easier to pack, try a merino cardigan, like this staple from J Crew. Otherwise, a light rain jacket or parka that's easy to compress works well.
Take a look at some of the most popular rain jackets for women!
Umbrella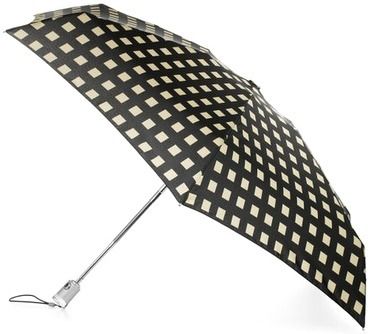 Perhaps this one is self-explanatory. An umbrella is usually key here (unless you are very lucky!) but also easy to purchase if needed once you arrive. Totes has cute mini umbrellas in a range of prints.
Comfortable walking shoes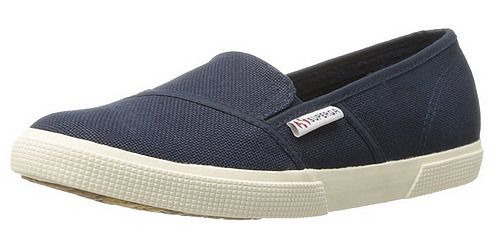 You'll want comfortable shoes for exploring the city. Slip-on sneakers are comfortable but stylish, and there are so many options this season. As other TFG writers have indicated, Superga slip-ons are fabulous and the perfect shoe to take when planning what to pack for Amsterdam. You also might consider TOMS, such as these below: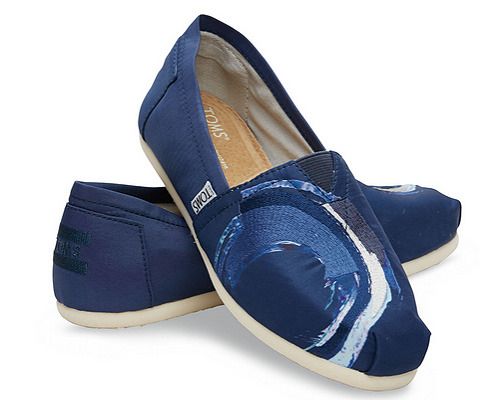 For more suggestions, please read our list of comfortable and cute walking shoes along with this season's fashion sneaker guide!
Cross body bag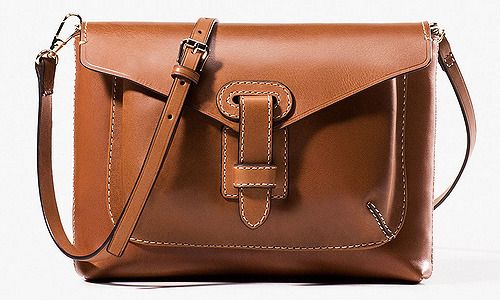 Cross-body bags allow for hands-free shopping, exploring, and cycling. I like to bring purses that are big enough for the essentials, but not too big to be annoying when out and about all day. Here is an example from Massimo Dutti.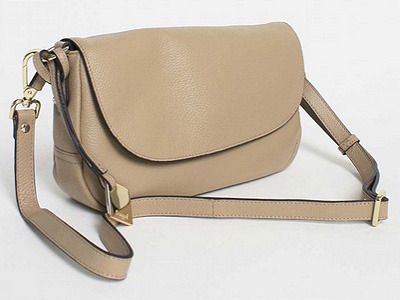 Or, purchase a Dutch brand: Smaak offers classic, high-quality styles in a multitude of colors. Here is an example. Available on their website, or at two physical locations in Amsterdam (see website for details).
---
Those are my six summer basics. Hope you enjoy your trip to Amsterdam!
What are your tips on what to pack for Amsterdam in summer? Comment below!
---
For more Amsterdam packing tips, please read:
Suggested travel resources:
---
Hope you liked these tips on what to pack for Amsterdam in summer. Please share it with your friends on Facebook, Twitter and Pinterest. Thanks for reading!
---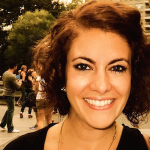 Author Bio: Emily is a lifelong travel fanatic who is constantly making additions to her "upcoming destinations" list. (Yes, she is also a list person.) She is currently based in the Netherlands, where she lives with her husband.
---