Support TFG by using the links in our articles to shop. We receive a small commission (at no extra cost to you) so we can continue to create helpful free content. As an Amazon Associate, we earn from qualifying purchases made on Amazon in addition to other retailers featured on the blog. Thank you, we appreciate your support!
Every person has her own reasons for why and how she packs. This came to mind because of an interesting question: How do you pack a flamingo in carry-on? Find out!
---
How to Pack a Flamingo In Carry-On
---
Table Of Contents
Travel Fashion Girl help! A reader asks: 
"How do I pack a flamingo into my carry-on?"
I thought she was joking, and that what she really wanted to know was, "How do I pack the impossible into a carry-on suitcase?" It turns out, she literally wanted to know how to pack a flamingo in her carry-on, because she was planning to take an inflatable flamingo device to Spain to take pictures in the resort swimming pool. Sounds fun!
However, her question made me muse on this more in the video below:
Can you ever pack a flamingo in your carry-on? Watch this video to see!
Read Suitcase 101: Choosing the right luggage to get you started!
I want to thank this reader because it really got me thinking about the following questions: 
Is Carry-On Always the Right Choice?
No, not always. I think there's a misconception about whether carry-on only is the right way or the only way to travel. Different people have different reasons for checking a bag or traveling carry-on only. While I prefer to travel carry-on only most of the time, there are times I will check a bag. 
Why Pack Something Like a Flamingo In a Carry-On?
Packing something that sounds impossible to fit into a carry-on begs the question: why do you want to travel with it?
My motivation to travel carry on was mostly about a personal goal to downsize my own belongings. I was tired of traveling with a big oversized bag during my long-term travels and I wanted to challenge myself to travel lighter.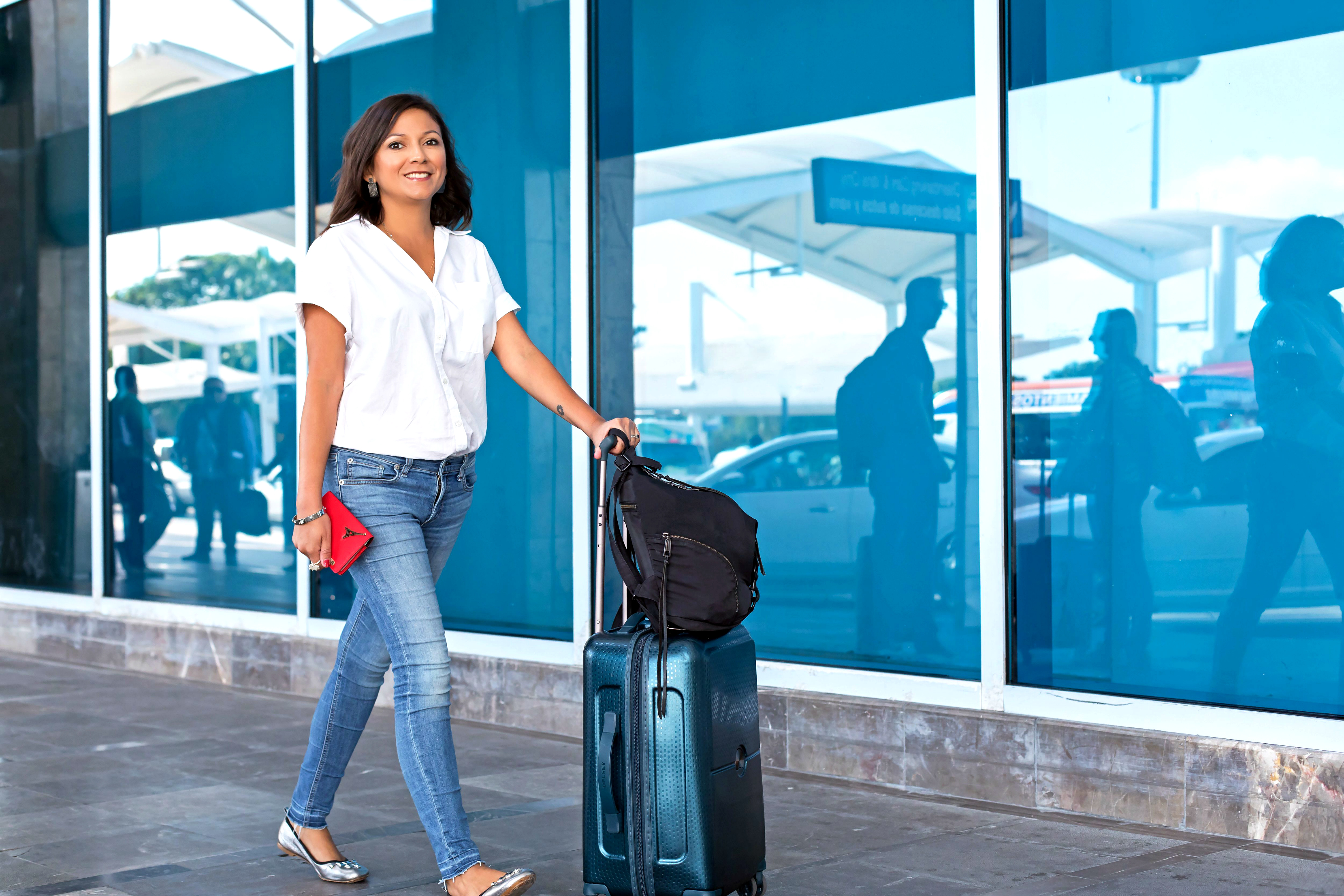 At Cancun Airport with my carry-on Delsey Suitcase
I struggled to not be an over-packer, and I saw other travelers, predominantly male travelers, were traveling around the world in a small little backpack, and they seemed so free. So, I made it my personal goal to start packing less and bring the right things for my specific trips.
A carry-on suitcase enabled me to travel lighter, not necessarily to avoid checking a bag, but to limit myself and have a more convenient experience. Other travelers I encountered along the way also experienced the same; worried about packing the wrong things; or too much stuff.  
Overall, I recommend understanding your priorities and needs during your trip. Truthfully,  carry-on only isn't for all situations for sure!
On What Occasions Should You Check a Bag?
For example, what are your goals and priorities for the trip? If your priority is packing a wedding gown, you may struggle packing it in a carry-on but you probably don't want to check it, just in case it were to get lost before the big event. 
On the other hand, maybe you want to pack an evening gown for an event. If you're not comfortable downsizing your travel wardrobe, then it's okay to have a checked bag. Ultimately, you have to assess the reason why you're doing it. There's no right or a wrong way, it's what is right for you in your particular time and your specific trip.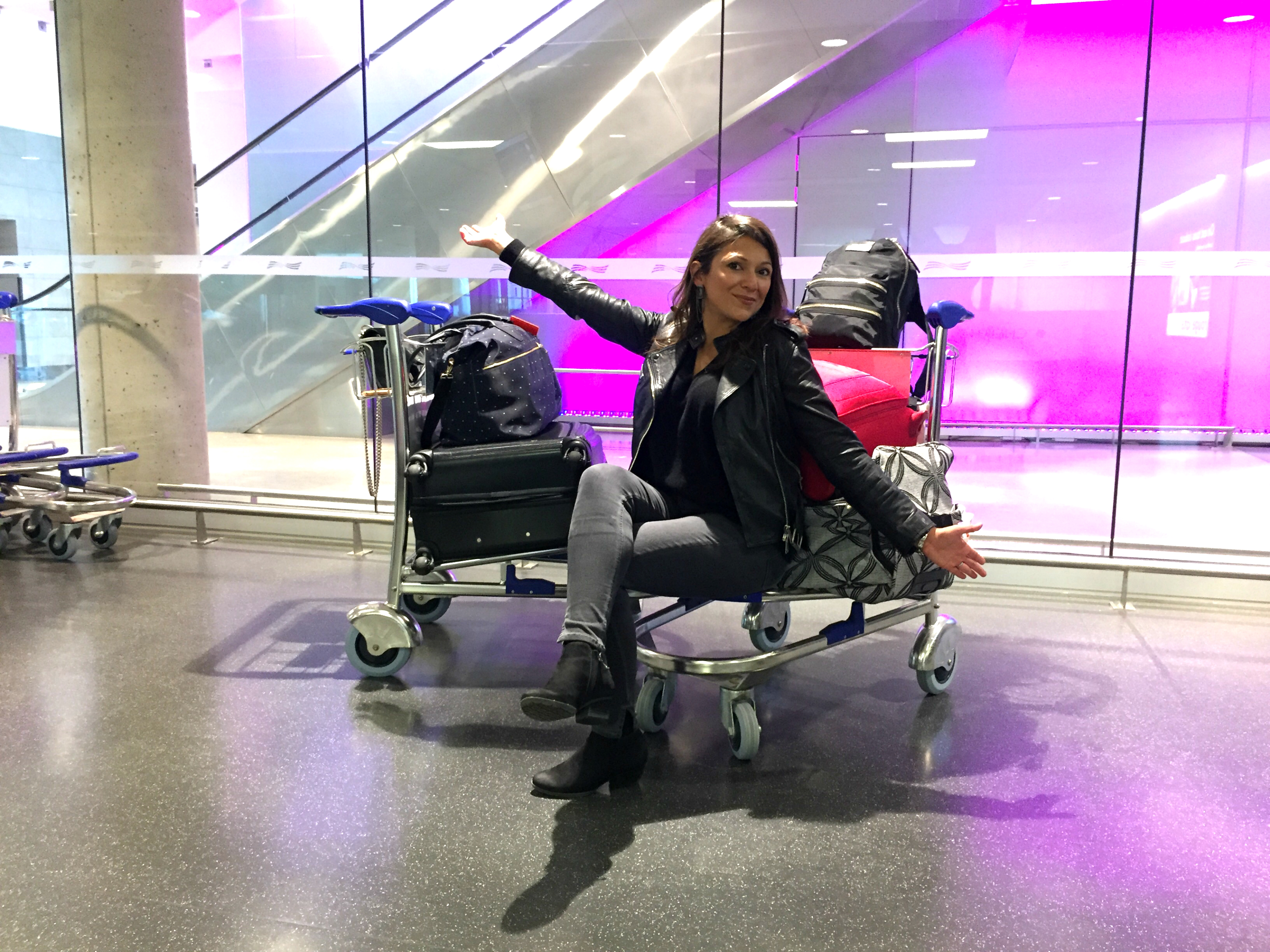 I, too, check bags on occasion
I usually travel carry-on unless I'm moving between places. But I check bags sometimes, even if it's a carry-on size suitcase. That's because my goal to travel lighter is for convenience, not so much to avoid checked bag fees. For instance, on a trip between Southeast Asia and Mexico, I decided to check a bag containing scuba diving gear.
I also will check a bag when I'm going to one destination without intending to leave for a while. If you're going to be studying abroad, taking a job in a new destination, or embarking on a three-month vacation and renting a place, those are ideal times to check a bag or take a larger suitcase.
Sidenote: some travelers love the challenge of not checking a bag. And there are other travelers who want to avoid the checked bag fees. If you're taking advantage of less expensive airlines, you may not want to lose any savings with a checked-bag fee.
Now that we've addressed occasions for carry-on and checking a bag or not, what are the best suitcase options? 
Check out some selections below that can work with either carry-on only or checked baggage:
Best Suitcases for Carry-On
Typically for a carry-on suitcase, I like to look for bags that are about 2 kilos or under 5 pounds. At most, 6 pounds, but never more than that. This weight range allows you to use the maximum space, but it won't be bulky as you lift it up and put your suitcase in overhead baggage storage.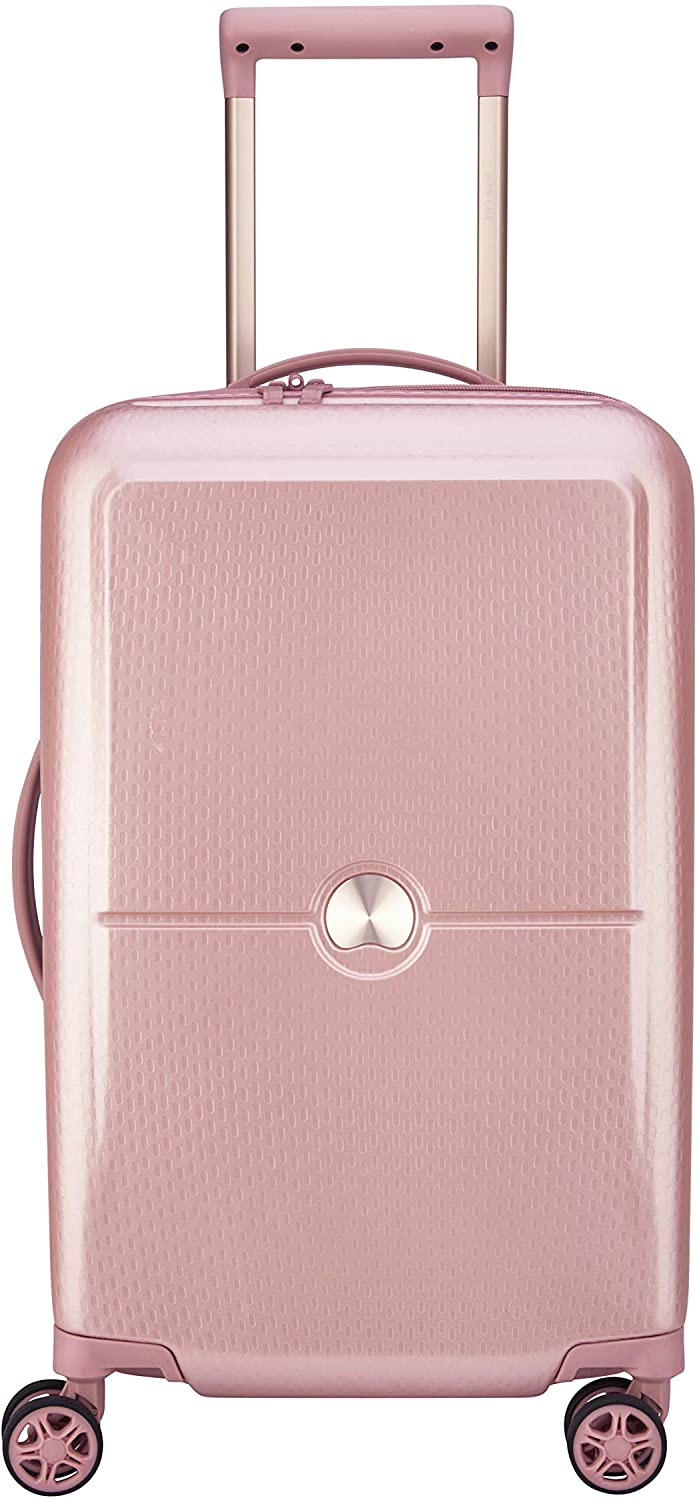 Shop: Amazon | Target | Walmart
Editor's Pick: Delsey Paris Turenne 20" Carry-On Suitcase
This Delsey hardside suitcase is super lightweight and easy to cart around, but being light doesn't mean that it's going to get beat up during your travels. This is one of my favorite suitcases to date, and I've used it for international and domestic trips as carry on luggage and it's still going strong.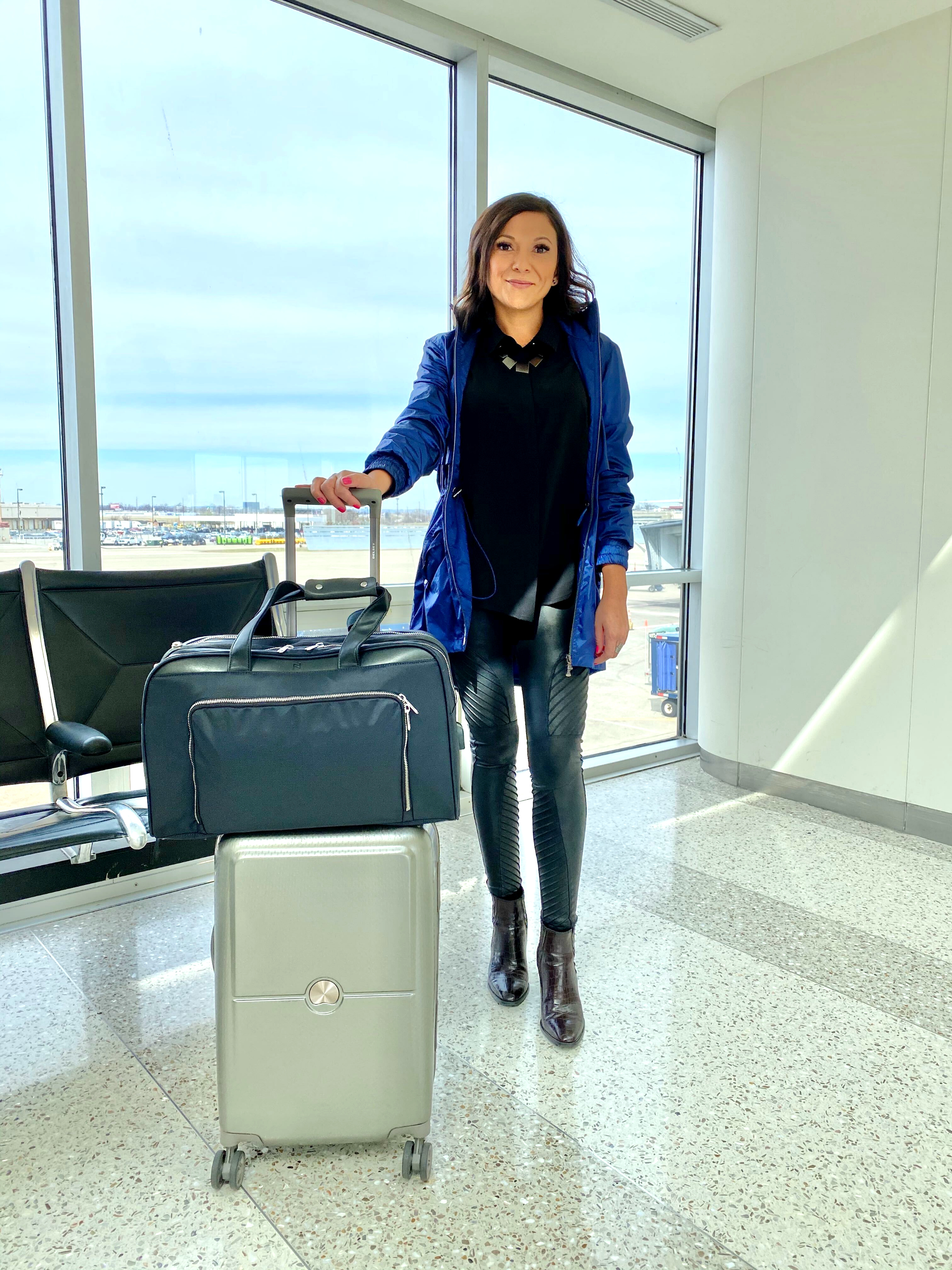 Packed full, it may weigh 20 lbs! Also great for European destinations because of the size. To learn more about the Delsey Turenne check out our full review!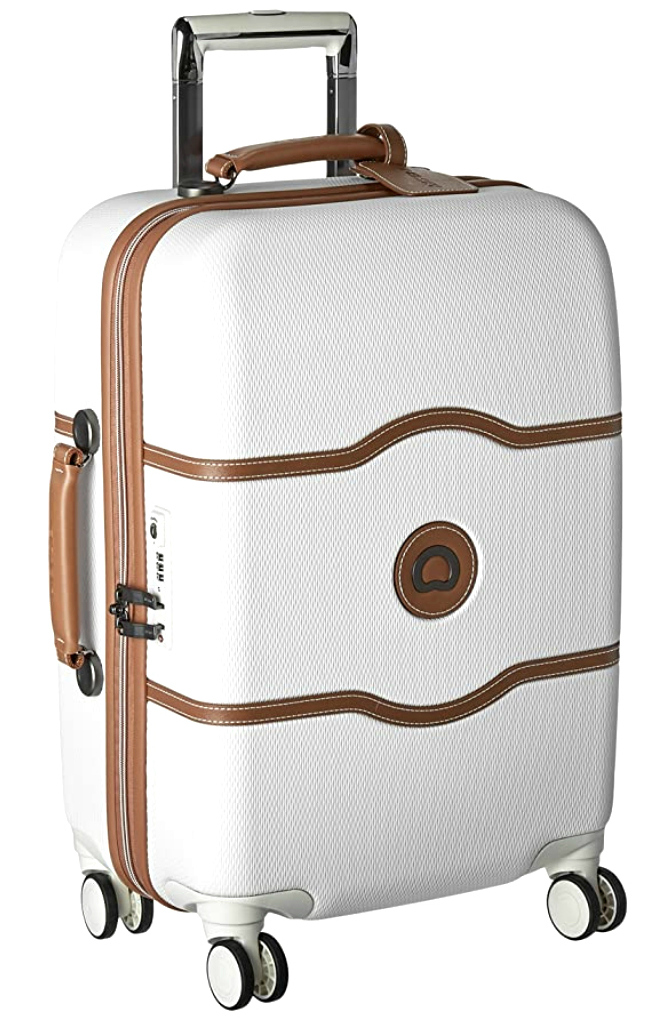 Delsey Paris Chatelet Hardside 21" Carry-On Suitcase
If you want a luxe look without a high price tag, the Chatelet is gorgeous yet well-priced in comparison to similar styles on the market. My favorite is the one with the ivory cream exterior lined with a lovely red interior. 
With low price points and stylish suitcases, they've become one of our readers' favorites as they offer a balance of style and value for money!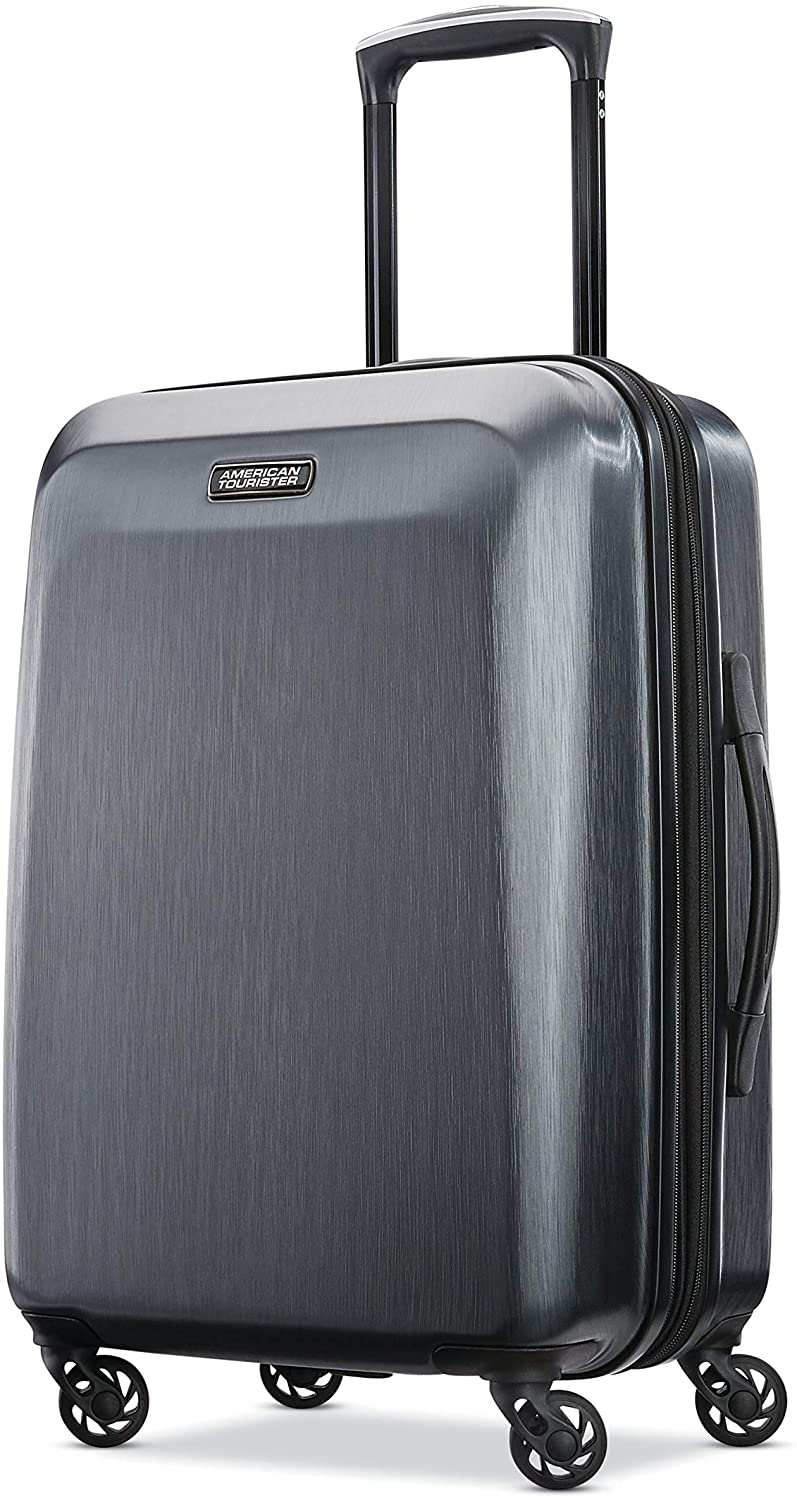 Shop: Amazon | eBags | Walmart
American Tourister Moonlight 21″ Hardside Spinner
This brand truly offers a wonderful balance between quality and price. The Moonlight Spinner is a good carry-on only choice. I like the book opening case with its mesh divider panel that features additional packing compartments. The side-mounted TSA locks can deter theft, too.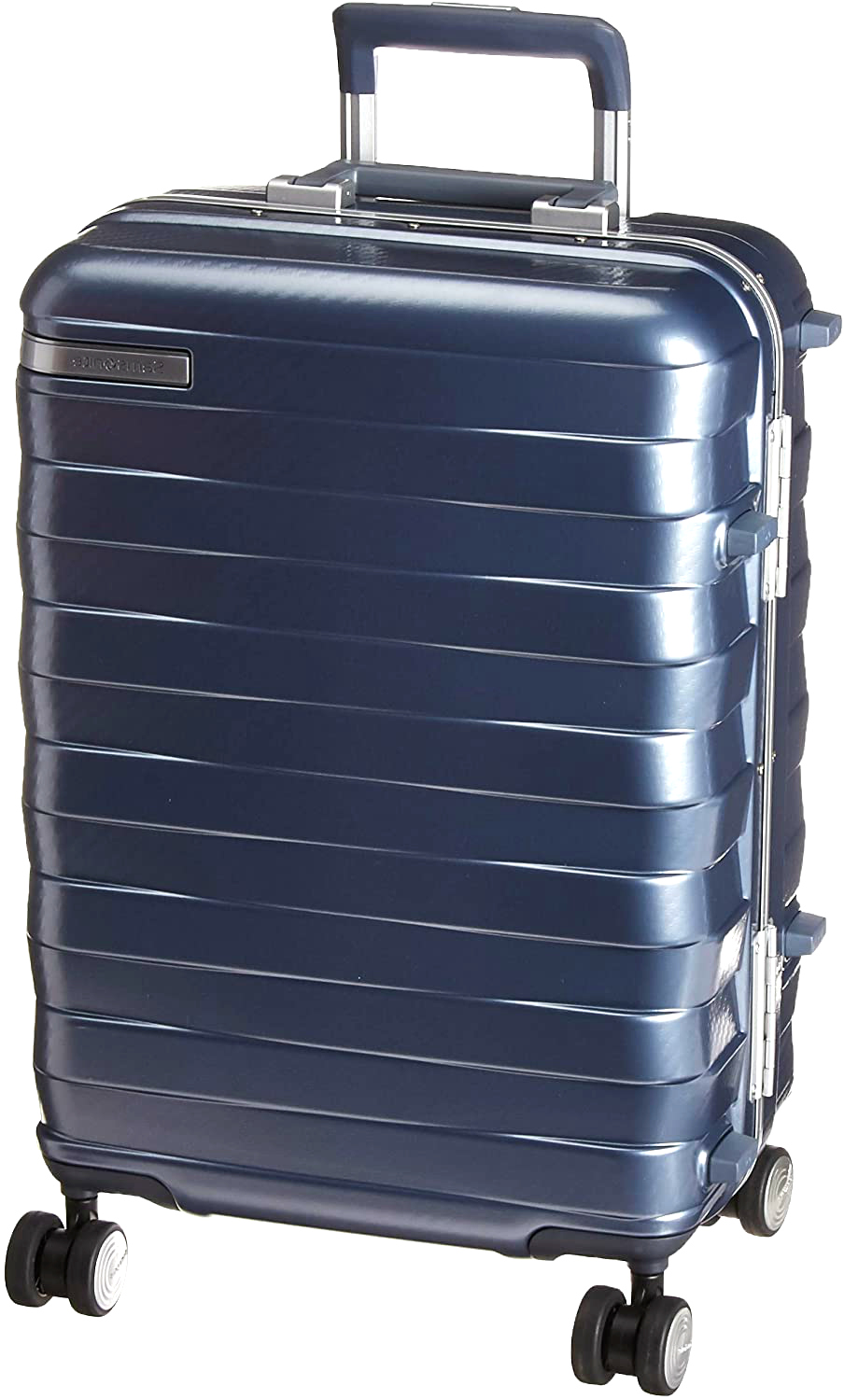 Shop: Amazon | Bloomingdale's
Samsonite Framelock Hardside 20" Expandable Suitcase
 The Framelock Hardside Expandable model is a 20-inch piece of spinner luggage that is great if you're trying to maximize your space but it's really light too (only 8.5lbs).
It's made of a scratch-resistant carbon fibre textured case and a low-profile TSA lock will help you keep your things secure while being easy to access.
Best Suitcases to Check In With Airlines
I remember standing at an airport once and observed a traveler on the floor rummaging through her suitcase, trying to figure out why her bag was overweight. She was hovering over the luggage scale, emptying her bag, and despite removing many things, she was still over the limit.
Because I knew of the bag she was traveling with and its weight; what she struggled with was the weight of the suitcase itself. A typical suitcase can weigh well over 10 pounds. When airlines allow a maximum of 50 pounds for a checked bag, that's already one-fifth of your weight allowance used up. Hence, if you need to check a bag, aim for ones that are lightweight.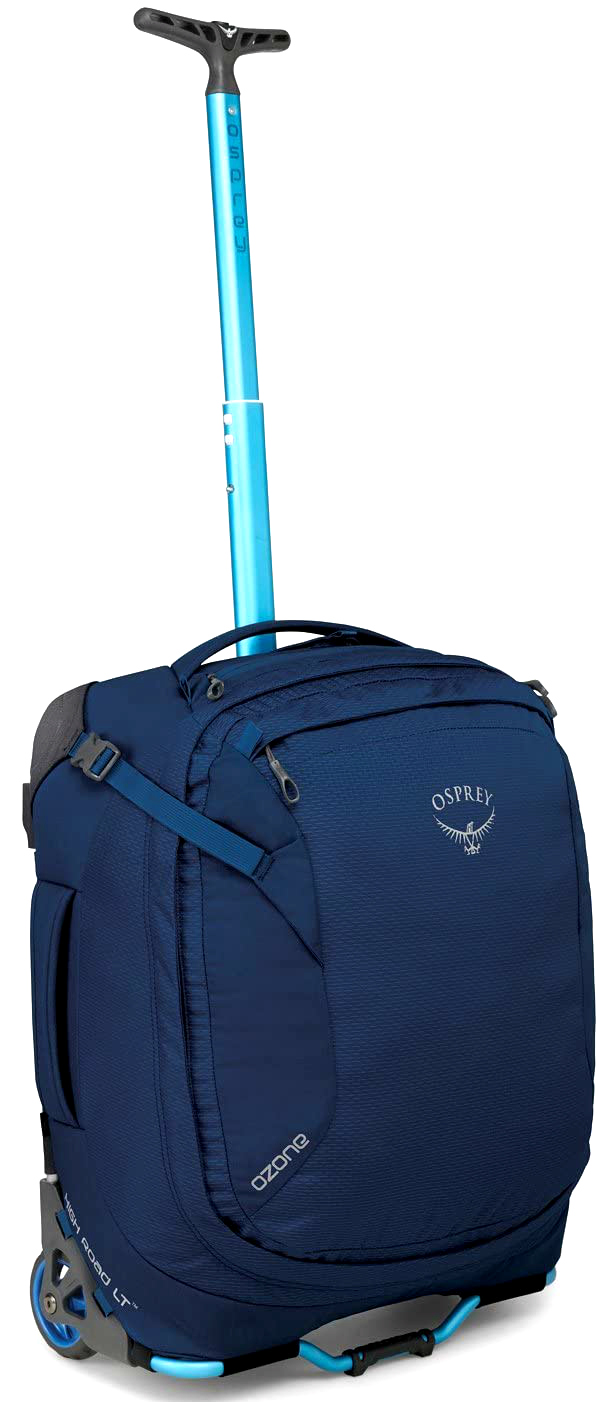 Osprey Ozone 19.5″/38 Wheeled Luggage
If you take a larger bag, you're going to experience more weight. Instead of choosing a 30" bag, you might want to consider taking a 25" or even a 20" bag, because it will weigh a lot less than a 30" or larger suitcase.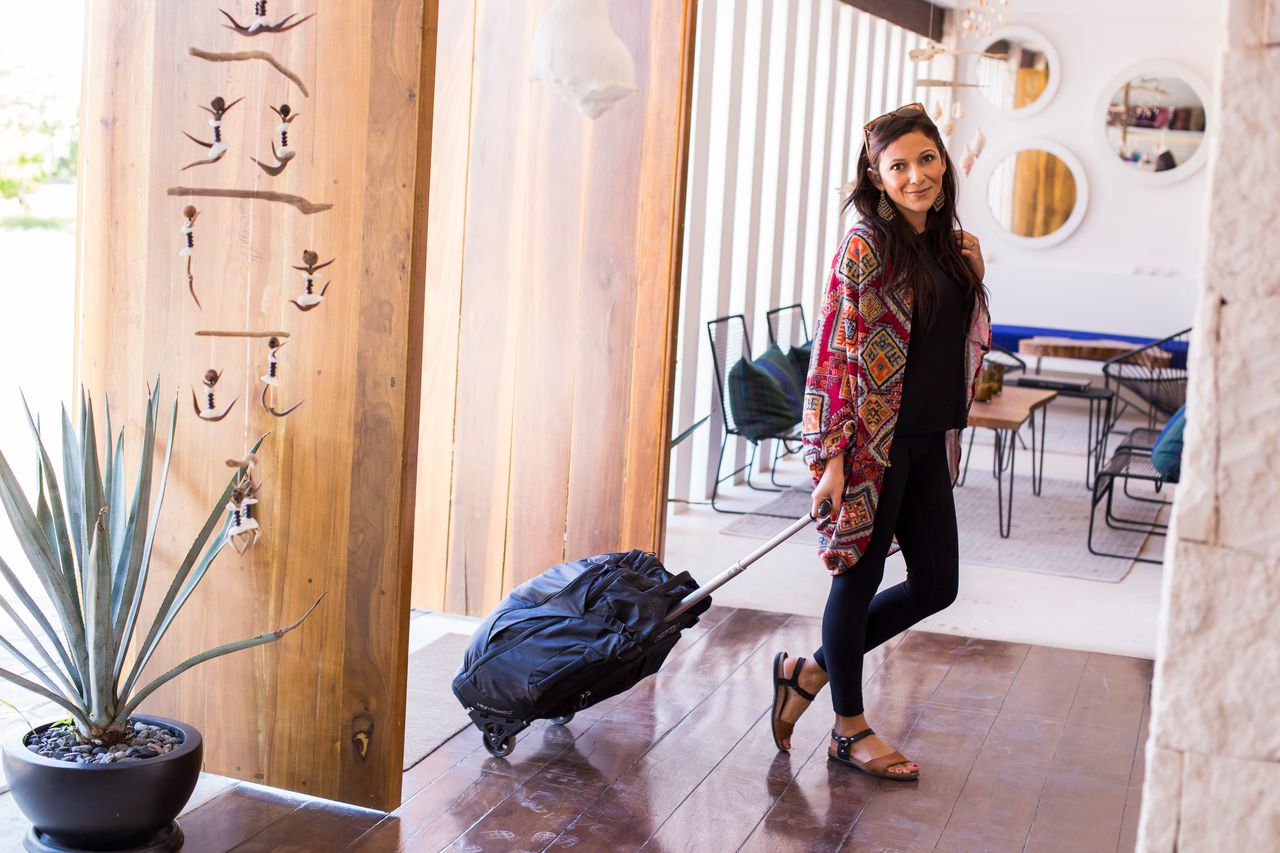 Even though you might want to take more, you'll find that even having a half empty bag may still be over the airline's weight limit. I swear by the 20" Osprey Ozone and checked it to do an international move from England to Mexico.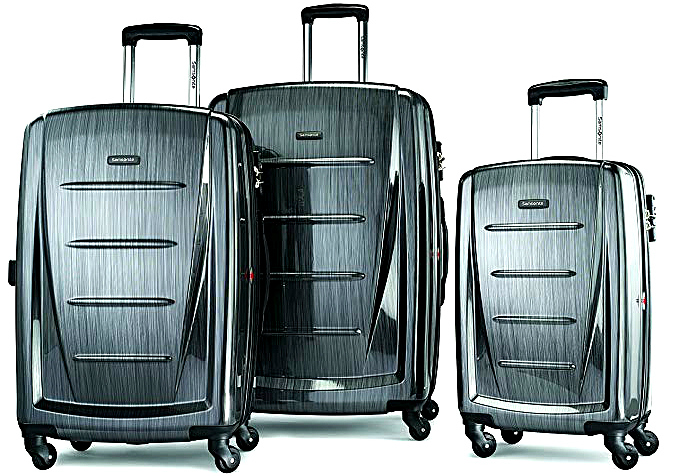 Samsonite Winfield 2 Hardside Luggage
If you have a bit more to haul and want a larger suitcase, always make sure that you're looking to get a suitcase that's lightweight so you can pack more without surpassing airline weight restrictions.
The Samsonite 4-wheel spinners are highly popular, and the three different sizes give you options. The 20" is cabin sized for shorter trips, the 24" is middle sized and can hold more, while the 28" will offer a ton of room. As a bonus, this set is water-resistant too!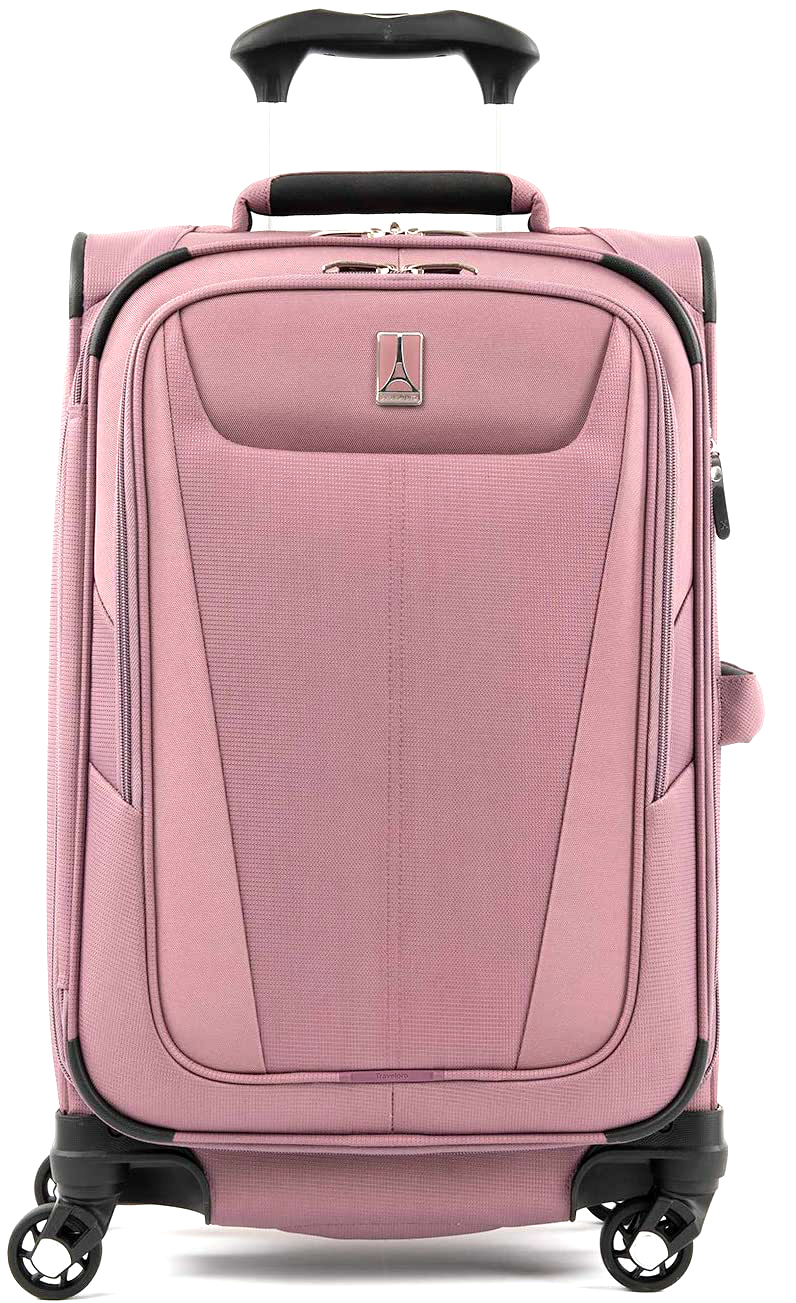 Travelpro Maxlite 5 25″ Expandable Suitcase
The Maxlite 5, shown above, is a softside suitcase with a roomy interior featuring both top and side handles for ease of use.
It has plenty of space and is great if you're looking for a suitcase that isn't heavy but can be checked in. You could stick with the 25" or even go down to 21" so you can check or carry-on—your choice!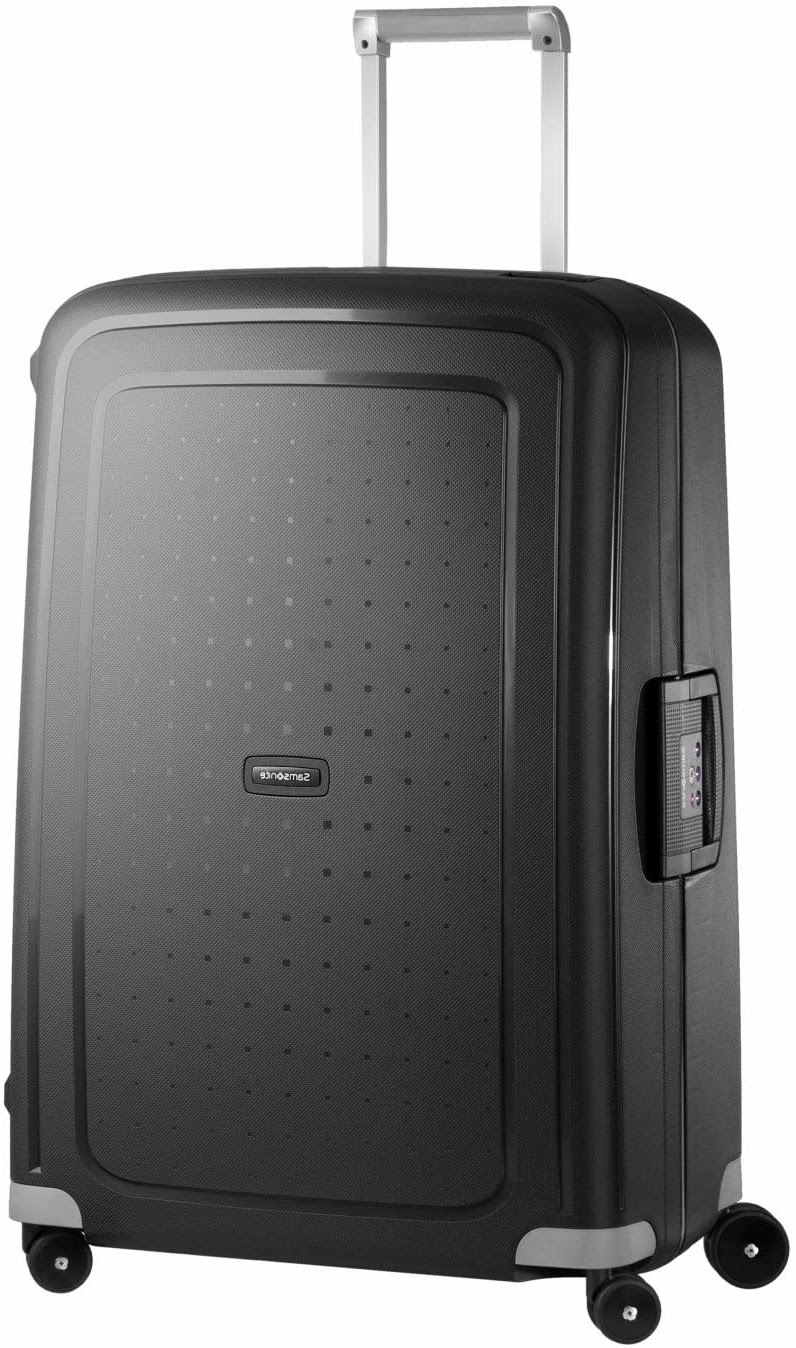 Samsonite S'Cure Zipperless 28" Spinner Luggage
This Samsonite S'cure 28″ Zipperless Suitcase has a 3-point locking system that lets you lock your case, with the main lock being TSA-approved.
It has smooth spinners and is kind of a classic style but will be durable for those occasions you need to check in luggage.  You can also get this in carry on size too!
Other Tips to LIghten Your Luggage Load for Carry-On or Check-In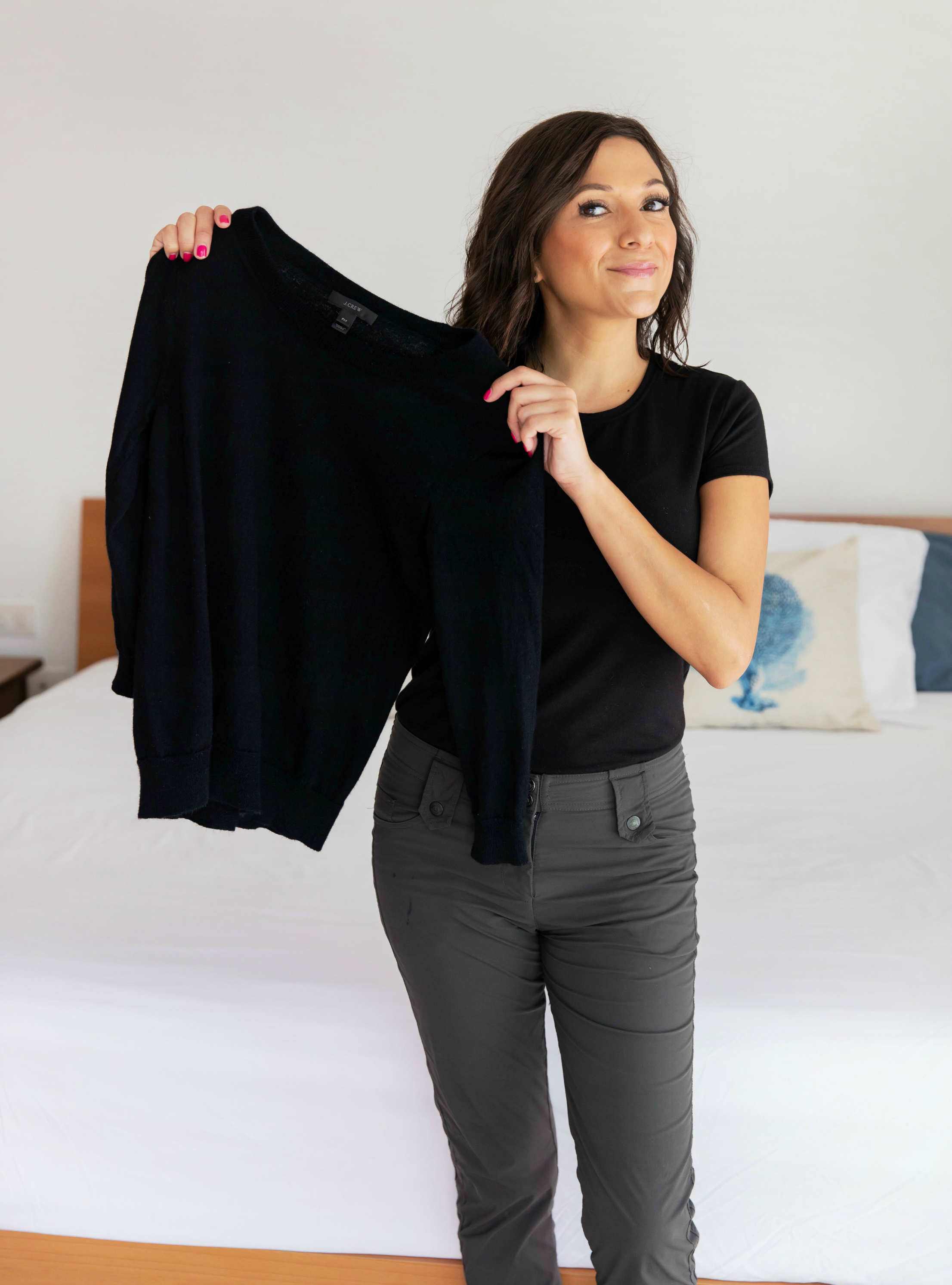 Bringing fabrics like a merino wool sweater can make your clothes less bulky
Lighten What You Pack
Ask yourself, "Can I take lighter versions of what I'm packing?" This is going to be one of the biggest things to think about when traveling in winter or in different climates.
When traveling in the cold is to choose natural fibers, such as merino wool, or if you're allergic to merino wool, then consider synthetic fabrics that will be warmer, rather than bulky ones that will be colder.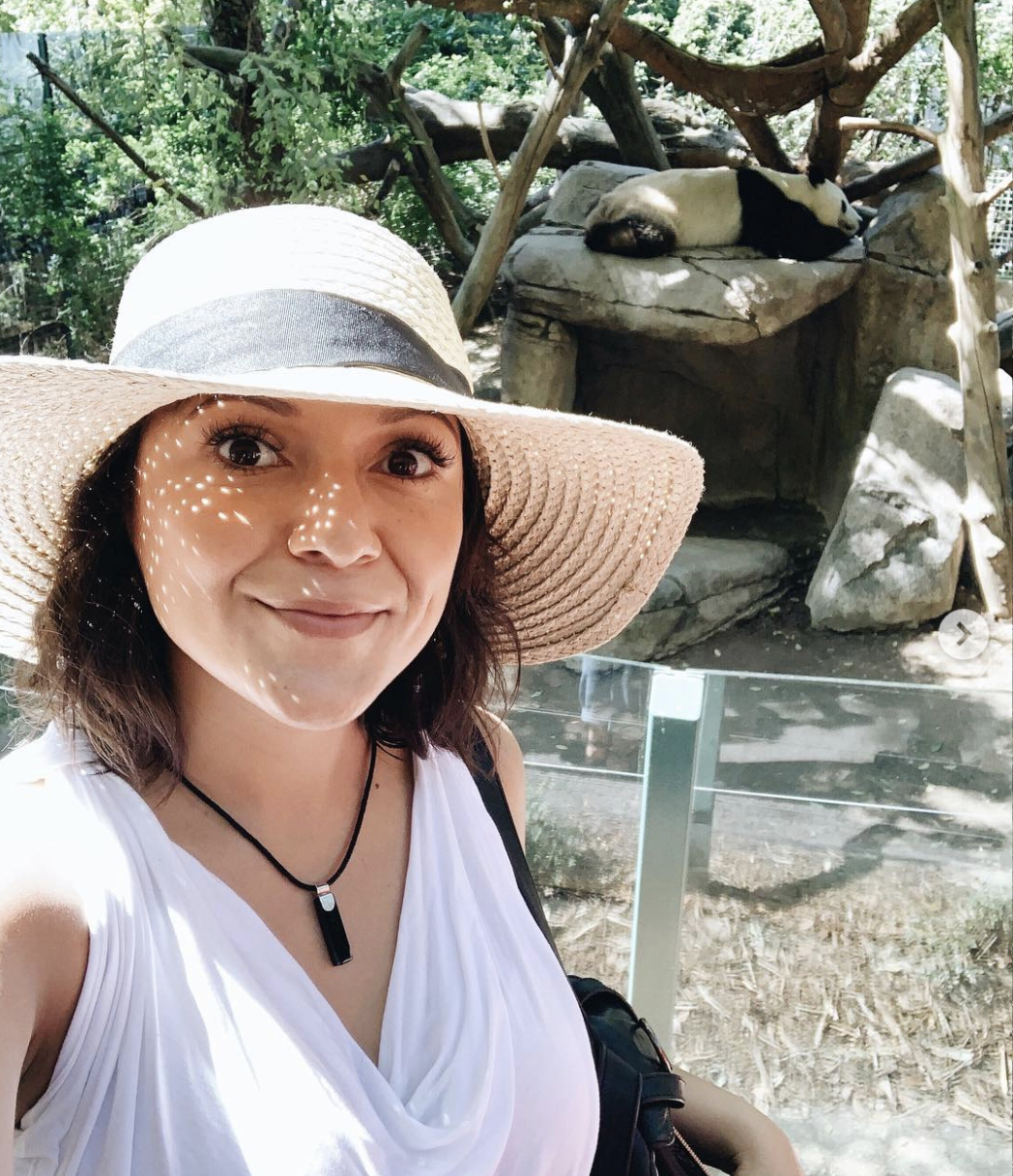 If you're going to be in a warm destination, cotton, linen, and blends are ideal for packing. People often think that all cotton is created equal and that's untrue! Bulky hoodies, even "light" sweaters can add weight. Whether your check in baggage or not, lightweight fabrics will be fuss-free and easier to pack!
If you're headed somewhere sunny, check out my beach packing list!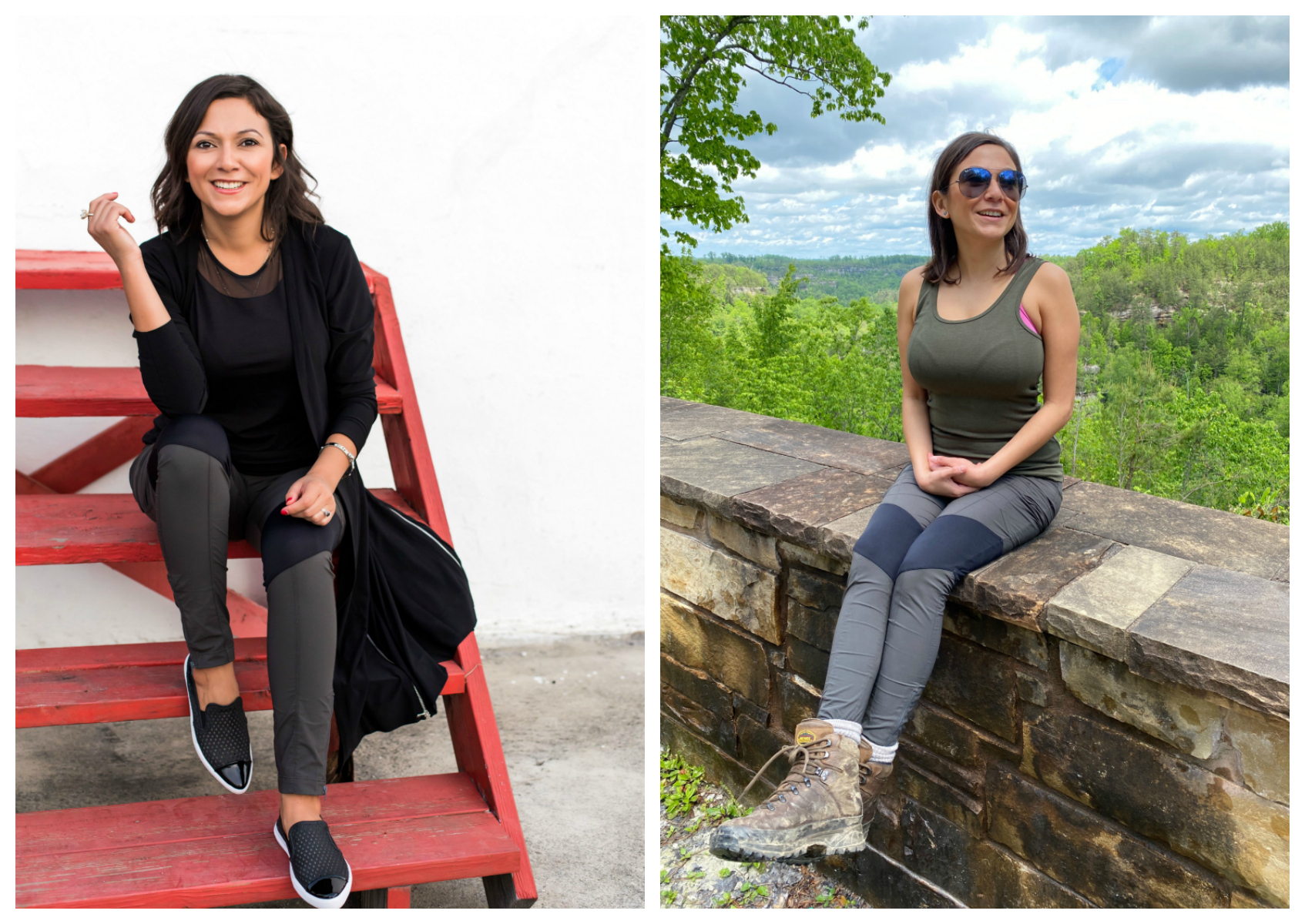 Rewearing Anatomie Andrea Contrast Panel Leggings
Re-Wear Your Clothing
While it's not everybody's cup of tea, re-wearing your clothing is one of the top secrets for traveling lighter. If you think about it, just create a very simple equation for a one-week trip, you can pack seven tops and three bottoms. Jeans, pants, shorts, and skirts are easier to re-wear than tops, especially when you're going to be out all day walking, sightseeing, and getting sweaty. 
Generally speaking, you want to take about seven days' worth of outfits and then do laundry every eighth day. Be careful if you find that you need to do laundry every fourth day; it's probably going to be too frequent. That's why it's a great idea to try and find things that you can re-wear.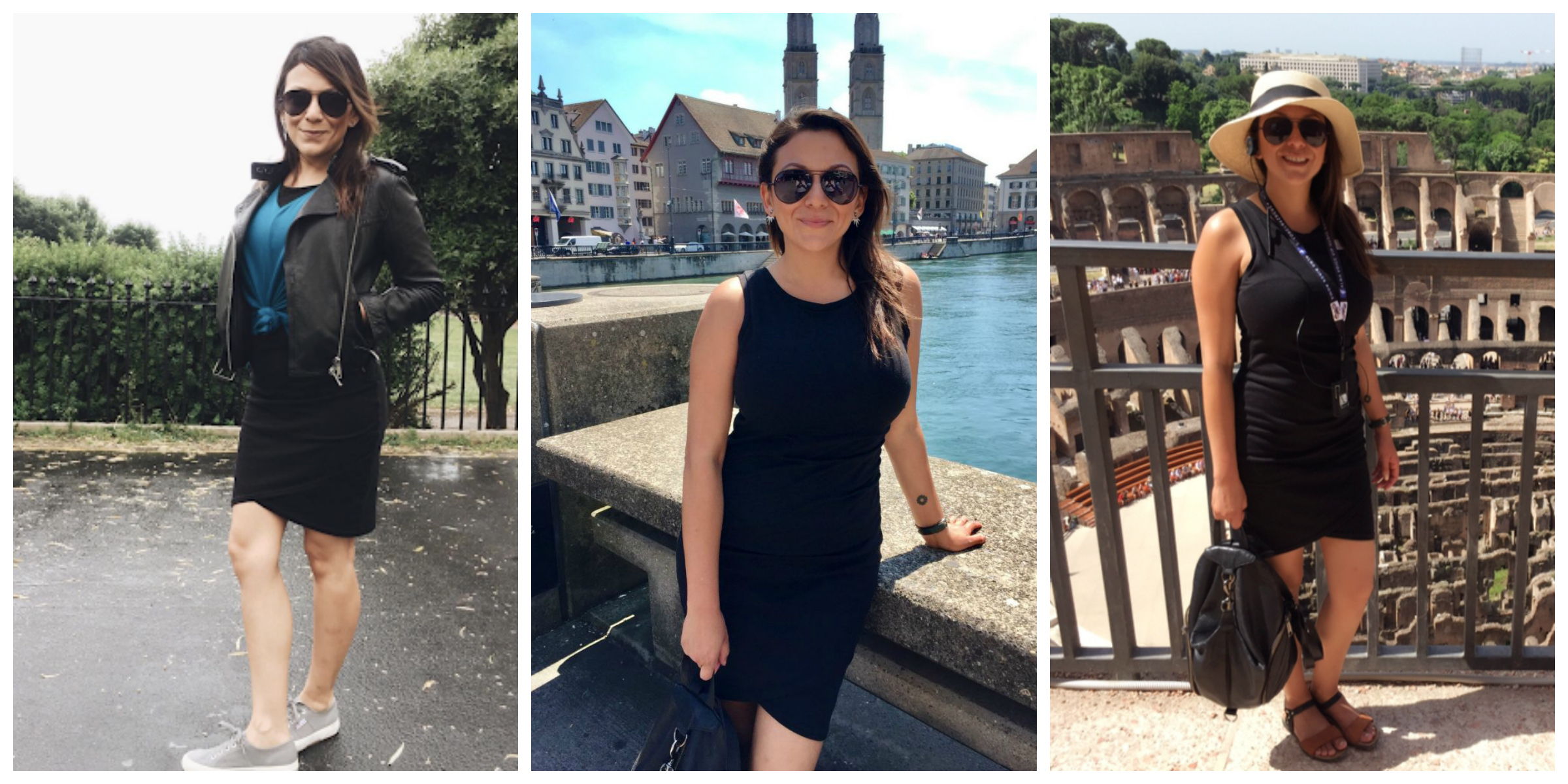 Leith dress worn 3 ways, in 3 different settings
If you're planning to re-wear your bottoms or tops, make sure that you air them out and hang them up so they have a chance to freshen a bit before you pack them the next day or wear them again.
When it comes to merino wool, it's definitely not something that you need to wash frequently. It's a fabric that can go weeks without washing and not smell, and that's really where it's magic comes in!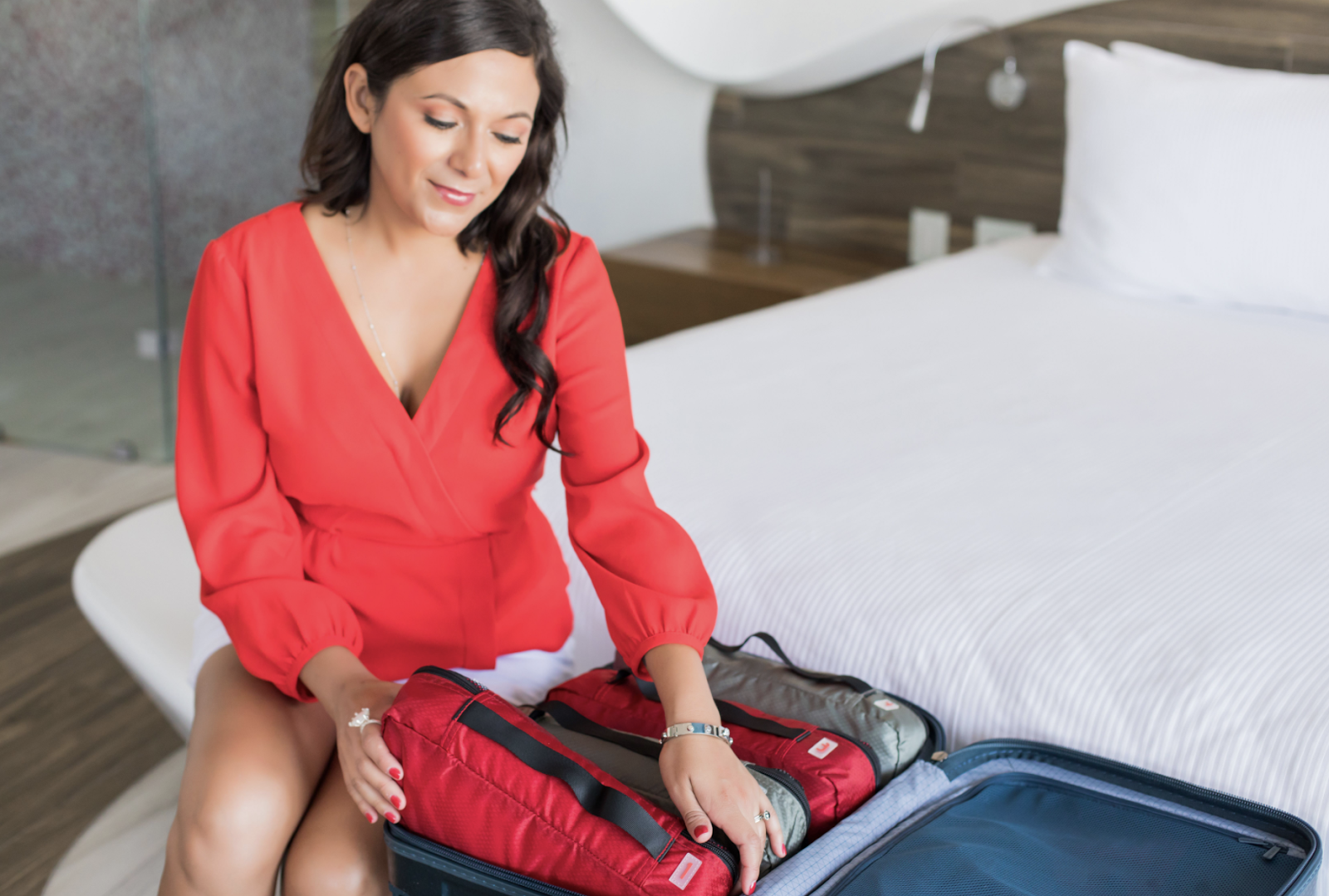 Compass Rose Packing Cubes in Delsey Suitcase
Use Packing Cubes to Compress Clothing
Packing cubes are amazing for organization and compressing clothes! I found these a few years back and loved them so much I designed my own. Compass Rose packing cubes have a color-coded and numbering system so it's easy to know where everything is and the durable material means I can fit quite a lot in them. These magic cubes will give you more room in your suitcase!
Check out our FULL review on Compass Rose packing cubes!
Some extra tips to help your luggage weight issues: 
Use a luggage scale –

Bringing along a

luggage scale

can help you weigh your suitcase. I always use one so I know if I'm overweight, especially when I'm traveling with my

scuba diving gear

. Knowing my weight allows me to replace things, to donate things, or figure out how much space I can save. Check out the best luggage scales you can use in this

post

!
Save weight with toiletries –

A great place to save space and weight is with toiletries. Sometimes I use

travel-size toiletries

or other times I downsize my favorite products and use them while on the go. Learn about my

everyday beauty routine

and how I adapt it for travel!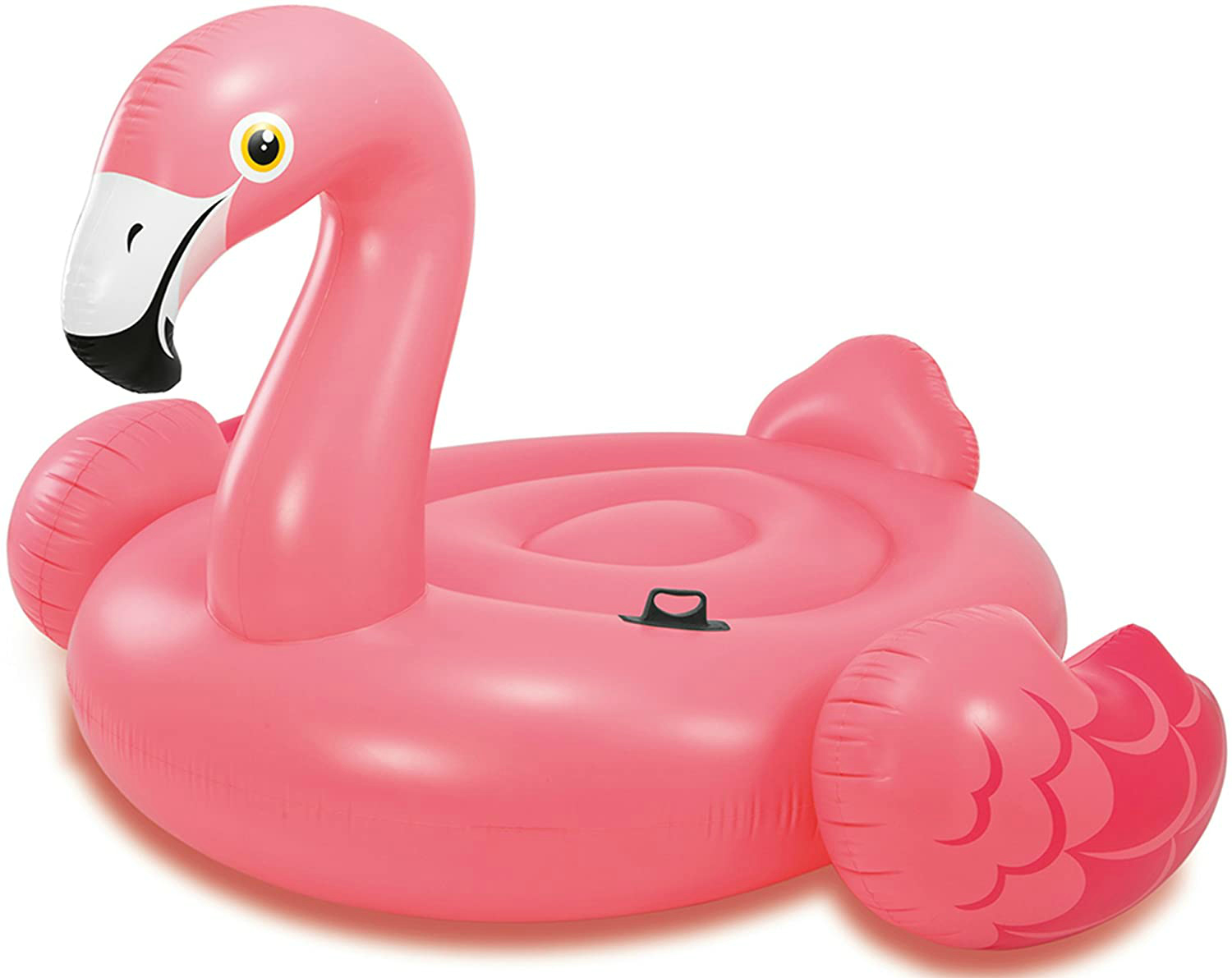 Intex Mega Flamingo Pool Float
The Flamingo In the Room
Let's circle back to the reader's original question: the flamingo in the room. 🙂
If you want to pack a flamingo, go for it! It definitely doesn't have to be in a carry-on suitcase. It's more than okay to check a bag, especially when that's something you want to take. 
Regardless of what you take, a best practice is to seek out lightweight suitcases so weight isn't an issue and employ packing hacks so your trip is enjoyable overall.
Travel is about your own comfort level and priorities, so I recommend following what works best for you!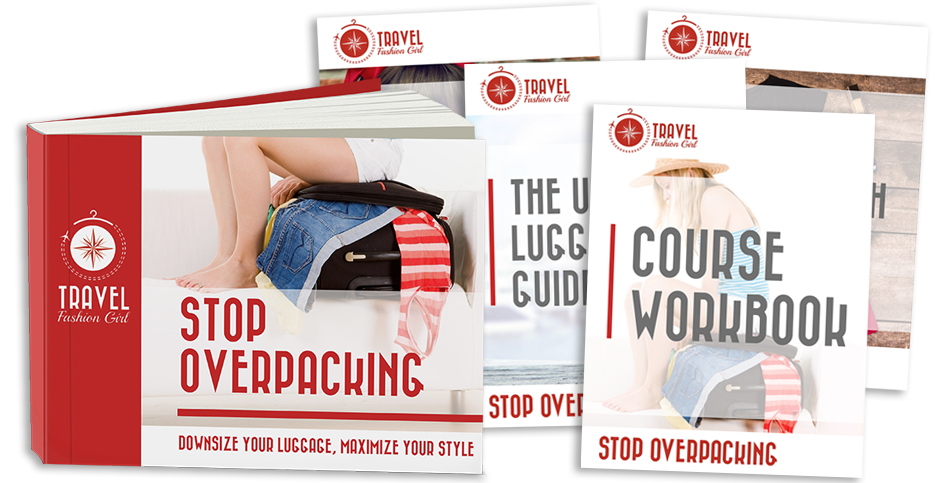 Break the Overpacking Cycle
If you still feel like you might be overpacking, I've got you covered. My e-course, Stop Overpacking, can help you downsize your luggage and maximize your style—and right now it's only $10!! (from a regular price of $49.99). 
You'll learn all of my tips and tricks for packing less, so you can travel carry-on only or check a smaller bag for your destination!
---
What is the strangest thing you've ever packed into a carry-on or checked bag? Comment below!
---
For more packing strategies, please read:
---
LIKED THIS POST? PIN THIS PIC TO SAVE IT!
---