Support TFG by using the links in our articles to shop. We receive a small commission (at no extra cost to you) so we can continue to create helpful free content. As an Amazon Associate, we earn from qualifying purchases made on Amazon in addition to other retailers featured on the blog. Thank you, we appreciate your support!
In five years, I've gone from using just one or two beauty products to now having an arsenal of skincare products I use daily. This is a list of every single product I use and tips on how I downsize my routine when I travel!
---
My Beauty Routine
---
Table Of Contents
Here is a round up of my favorite products to use:
Cleanse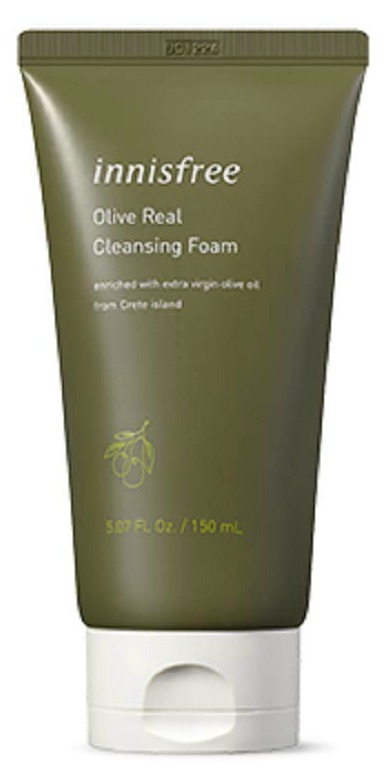 Innisfree Olive Real Cleansing Foam with Organic Extra Virgin Olive Oil
Innisfree Olive Oil Face Wash
I love Korean skin care and my go-to face wash is Innisfree olive oil face wash.  It's ultra gentle on my skin, and as a bonus, just a little bit goes a long way so it's extra ideal for taking when traveling. If I'm on the go, I simply decant some of the product into one of these reusable containers.
How I pack it: depending on how long I'm traveling, I use one of these reusable travel containers. For a weekend I would use the 10 gram container and for 3-4 weeks I'd use the 20 gram.
Tip: Instead of just using my makeup remover gloves to remove my makeup, I actually use them to help remove the excess face wash in the shower. This is because I usually wear temporary eyelashes so they enable me to clean my face, without worry about ruining my eyelashes.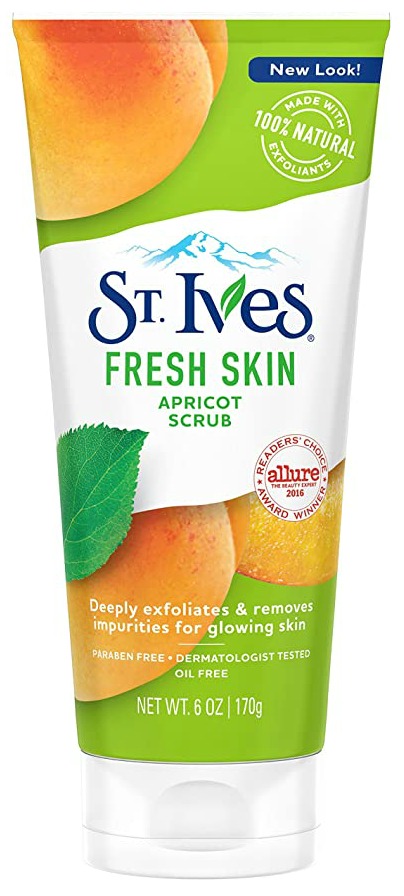 St. Ives Fresh Skin Face Scrub
Saint Ives Apricot Scrub
I've been using Saint Ives Apricot Scrub for over 20 years, maybe even over 25 years at this point. I absolutely love it! It's my all-time favorite drugstore beauty find and a product that we all used to use every single day.  About five years ago, I minimized my usage to once or twice a week. 
Adding a gentle face scrub to your routine is particularly useful because it helps to scrub away dead skin cells, therefore allowing your beauty products to actually absorb into your skin. I highly recommend it.
I usually buy individual purchases at Target or on Amazon if I want to buy several at once to take back with me if I'm living out of the US.
How I pack it: similar to my face wash, depending on how long I'm traveling, I use one of these reusable travel containers. For a weekend I would use the 10 gram container and for 3-4 weeks I'd use the 20 gram.
Tip: Another option, this black sea sugar scrub, is one of my favorite Korean skin care face scrubs.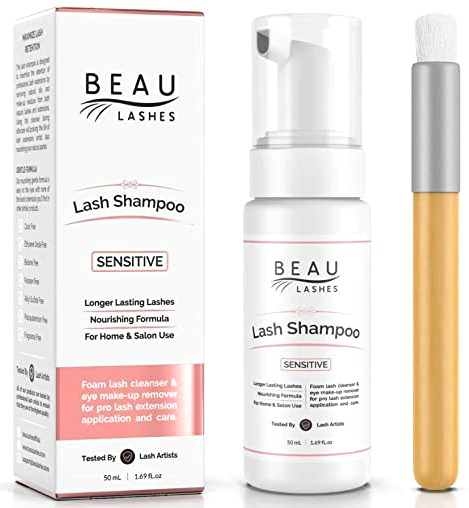 Beau Lashes Eyelash Extension Foam Cleanser Shampoo & Brush
Eyelash Shampoo
Because I usually have temporary eyelashes, I need to keep them clean so they last longer and don't collect a bunch of crud! I use Beau lashes lash shampoo. I find it effective for keeping them clean, but I'd still like to try a few other options to compare the results.
For reference, on average, I get a full set of lashes every two months and do in-fills every two weeks in between. My eyelashes tend to stay in decent shape because I don't really use eye makeup when I have them on. Occasionally, I'll throw on some eyeshadow, but only on the rim of my upper and bottom lashes.
How I pack it: I skip this product when I'm traveling.
Tip: I use my Kiki & Josie makeup remover glove to wash my face and eye area without so I don't wet my eyes (or eye lashes) directly while in the shower. I find this particular item to be super soft and gentle for the delicate skin around my eyes.
Skin Preparation
There are two products from Korean skin care brands that seem to be the ultimate game changers – for me at least! One is a toner and the other is an essence. 

Son & Park Beauty Cleansing Water
Son & Park Beauty Water and Skin Toner
Toners in Korean skin care are very different to what you might think about when you hear the word 'toner'. These base products are incredibly gentle and act as a preparation for your skin, before you add the rest of your skin care layers. I love this one particularly as it leaves my skin so soft and supple. This is an absolute MUST in my skincare routine!!!
I cannot live without this product, and others must too, as it is always sold out! I buy it either on Sephora, Soko Glam, Amazon, or Walmart online – wherever I can find it. I usually buy two at a time, as it is so hard to come by. This is my ultimate Holy Grail item for skin care and I highly recommend it to everybody!
How I pack it: unfortunately, this is really hard to travel with in one of my usual travel containers because of its watery texture as it can easily leak. I'm still on the hunt for the perfect leak-proof container. I'll be testing this and this on my next trip.
Read more about Korean Skincare Secrets!

Missha Time Revolution The First Treatment Essence Intensive Moist
Missha Time Revolution – The First Treatment Essence
The second must-have item in my beauty care arsenal, is Time Revolution Essence by Misha, It is also another core item in Korean skin care. I can't explain it – but the combination of the toner and this essence make my skin feel so fresh!
I've run out of both the essence and toner in the past when I was traveling in different destinations, and have been able to see a clear difference in my skin between when I have been using them and when I haven't. 
This is also an item I stock up on, two at a time, because I can only buy it in Asia or the US easily. When I'm living in other parts of the world, I try to take some with me if I know I'm going to be there for an extended period of time.
It can be difficult to find available. I buy it on Soko Glam, Walmart online or Amazon. 
How I pack it: similar to the Beauty Water texture, it's also very watery. I'm still on the hunt for the perfect leak-proof container. I'll also be testing this and this option on my next trip. 
Moisturizing
My skin care regimen after these steps is quite varied depending on: where I'm living; if I'm traveling; and my current budget.
In addition to the two previously mentioned items for skin preparation, I use either the MISSHA Super Aqua Snail Cream, Squalene Omega Repair Cream, or the  face moisturizer by Cetaphil, (discussed in more detail below).
How I pack it: for trips under two weeks, I use one of the 20 gram reusable travel containers. For two-four weeks, I use a slightly larger 1oz-2oz Gotoob bottle. Anything longer than a month, I take enough for the first couple of weeks then buy something local in my destination.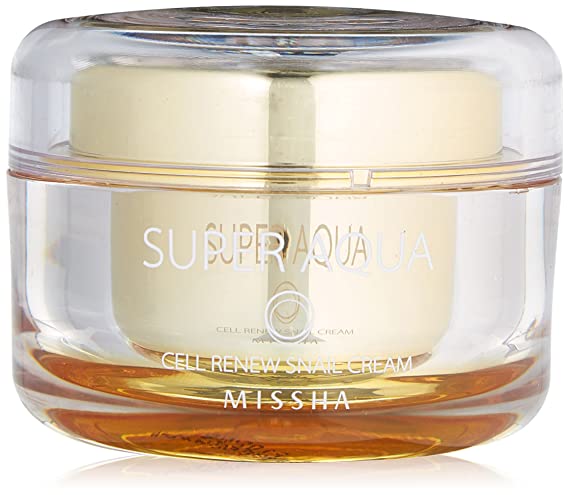 Option 1: Korean Skincare
In a perfect world, my go to skin care routine consists of the complete 10-Step Korean Skincare Routine. It seems like a lot, but I got my routine down pretty quickly once I got used to it and absolutely loved the effects on my skin. MISSHA Super Aqua Snail Cream is a great moisturizer. I love its brightening and anti-aging qualities (you're never too young to start protecting your skin from wrinkles) . 
I started using Korean skin care after a four month scuba diving trip which left my skin with so much sun damage! It truly fixed, healed and soothed my face.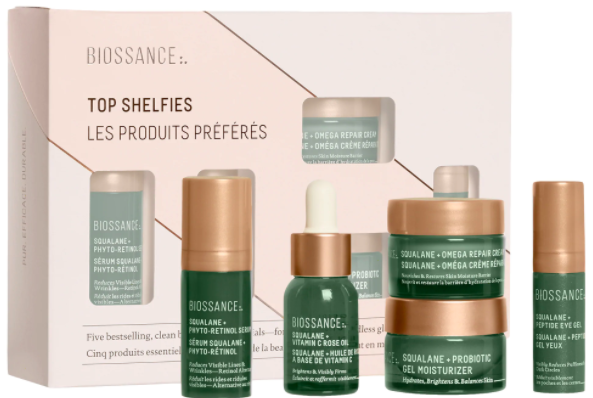 Option 2: Biossance
More recently, I started using a skin care line called Biossance. I first found this at Sephora, when I couldn't get easy access to my current skin care products, while living in Playa del Carmen in Mexico. 
Because of the high price tag, I first bought the travel size kit so I could test them out, as I had never used the brand before. I had heard so many people rave about it so I decided to give it a try. I'm glad I did, as it left my skin feeling absolutely amazing.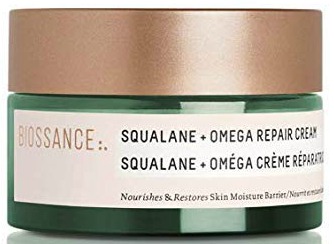 Biossance Squalane + Omega Repair Cream
I love the Biossance line so much, especially the Squalene Omega Repair Cream and the Squalane + Phyto-Retinol Serum. These products have quite a hefty price tag, but I am addicted to the feeling and the results so I end up splurging on my skin. I spend so much time in the sun and also have a health condition that dries out my skin, so it's important to take extra care. (I use the Missha Sun Milk for sun coverage on my face.)
Similar to the Biossance line, Korean skin care tends to be made up of a lot of individual products, but they are also very long lasting because you only use a little bit of each product to layer in your skin. The benefit of most Korean skincare products is that the price point is also less than most well-known US department store or high quality beauty brands. 

Cetaphil Daily Facial Moisturizer with Sunscreen Broad Spectrum SPF 15
Option 3: Cetaphil
When I want to bring down the overall cost of my skin care routine, I opt for my go-to drugstore face moisturizer by Cetaphil instead of the two previously mentioned items. The price point is definitely way easier on my wallet and it is incredibly moisturizing. I loooove the Cetaphil brand! I can't recommend it enough.
One thing to note is that I tried one of their other face moisturizers and I found it much too light for my needs. This might be a better option if you prefer a more lightweight coverage or have oily skin.
Our readers shared their favorites for the best moisturizer with SPF!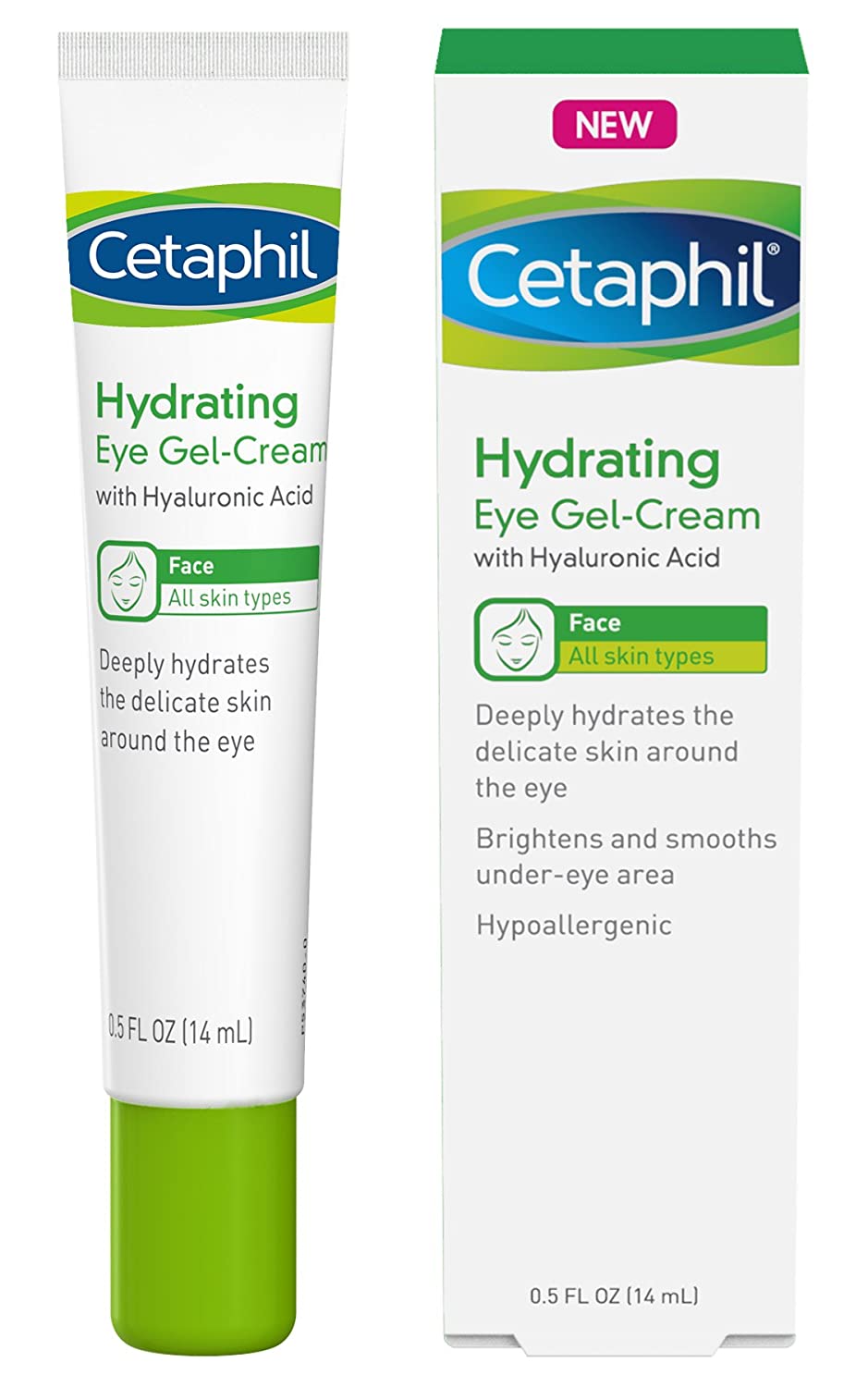 Cetaphil Hydrating Eye Gel Cream
Eye Cream
The product I've struggled the most with is eye cream. I can't find something that is light and ultra moisturizing and also has anti-wrinkle benefits. 
Currently, I'm alternating between the Cetaphil Hydrating Eye Gel-Cream With Hyaluronic Acid and the Biossance Squalane + Peptide Eye Gel. I like Cetaphil's price point much more than Biossance, but I'm still on the hunt for the perfect eye product. Any suggestions are welcome!
How I pack it: I use the 10 or 15 gram size of these reusable travel containers.
Find out the most creative ways our readers pack creams, toners, and foundations for travel!
Body Products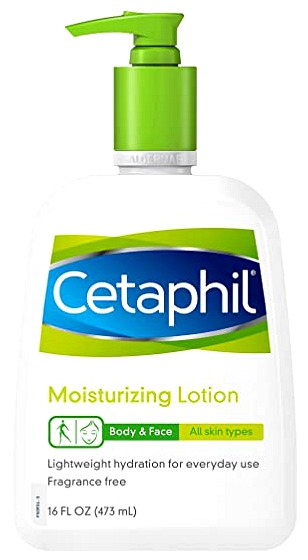 Cetaphil Moisturizing Body Lotion
The reason why I decided to start using Cetaphil face products is because I've been using their body lotion moisturizer for over a decade. They're absolutely fantastic, especially for me because I suffer from a condition that makes my skin extra dry and flaky. 
Cetaphil has been a lifesaver – the sizes are generous and lasts for a long time. Fortunately, I've also been able to find this product all around the world, when traveling. But I do try to stock up on it when I am in the US, because it tends to be cheaper – especially when it's on sale!
How I pack it: For two-four weeks, I use a 3oz Gotoob bottle. Anything longer than a month, I take enough for the first couple of weeks then buy something local in my destination.

Nivea Dry Comfort Deodorant Antiperspirant Roll-On
Nivea Deodorant
One product that's available everywhere, except the US, is my deodorant. I first started using the Nivea glass roll-on in Southeast Asia and fell in love with how good it was. 
Previous to this, I would use Secrets 'ultra strong' products. When I discovered the Nivea, not only was it a fraction of the price, but it works way better. I was able to go on 9-10 hour long journeys in Indonesia and not smell like a skunk by the end of it, thanks to this deodorant! It made me a firm believer.
I could find it in most drug stores in Asia, Europe or Latin America; unfortunately, it's not available in the US, so I usually order it on Amazon in bulk and I get six pieces at a time.
It sounds a little bit crazy, but I am super serious about this deodorant. I've even gotten my friends and family hooked on it as well. While there are a lot of different options, my favorite type is the Dry Comfort 24 Hours.
How I pack it: this is the only full size product I always travel with.
For a non-liquid product, here are some of the best deodorants you can pack for your next trip!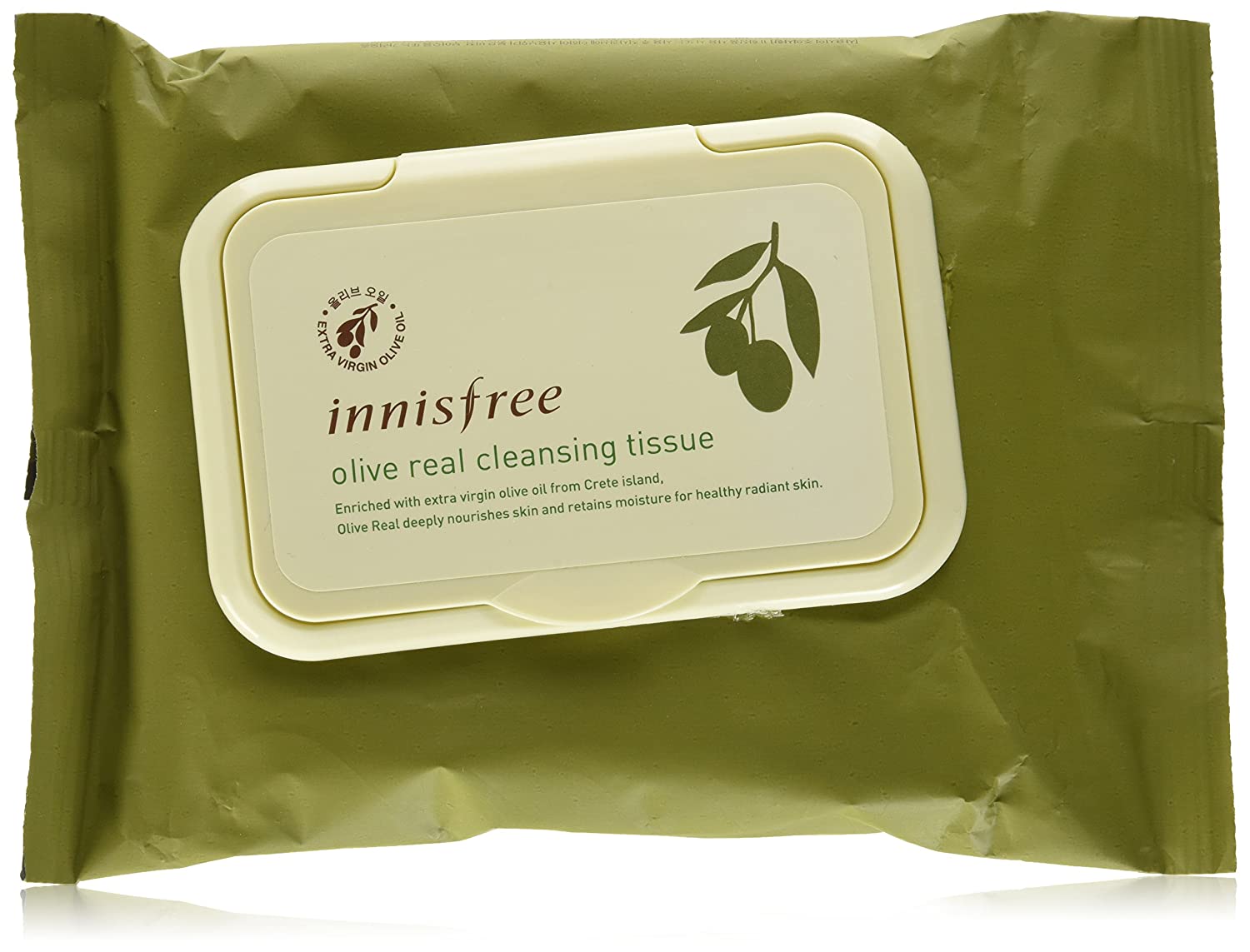 Innisfree Olive Real Cleansing Tissue
Makeup Removal
For my makeup removal, I like to use my Innisfree Olive Oil Makeup Remover Wipes. However, more recently I have started using my Kiki & Josie Makeup Remover Glove because it's not always easy to find my preferred makeup wipes while I'm traveling. Also, I find that a lot of drugstore makeup remover can be really harsh on my skin.
How I pack it: I usually cut each tissue in half and take a piece for every day of my trip. I pack it in a small reusable ziploc.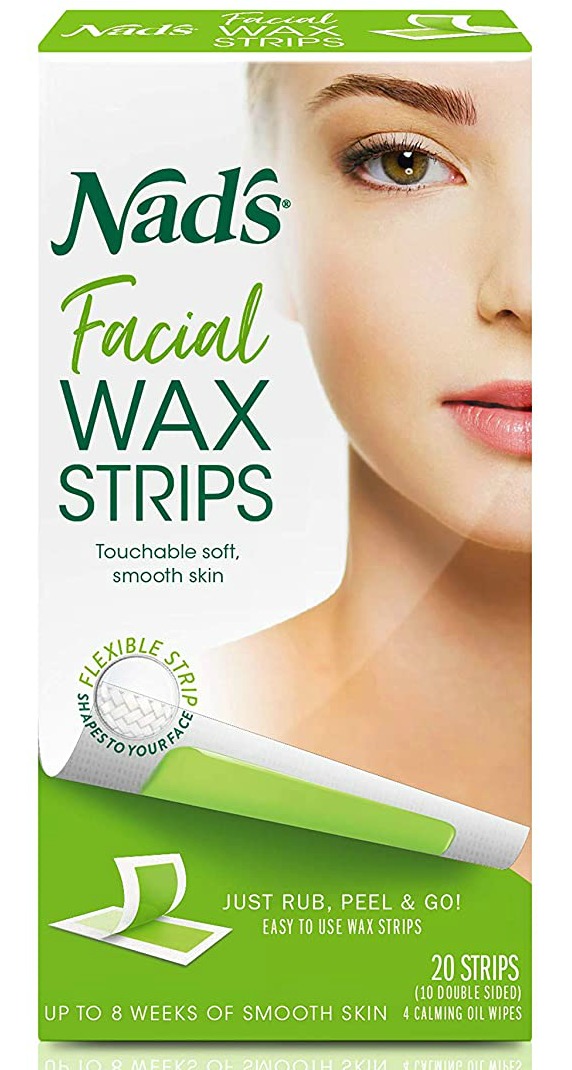 Facial Hair Removal
While I try to add an eyebrow and upper lip wax whenever I get a gel mani and pedi, my preferred way to remove my facial hair is to use these self heating strips. I started using them for travel, because it wasn't always easy to find somewhere to get a wax on the go. And now I've started using these at home too. 
They're really gentle, but the key is to warm them thoroughly with your hands. They don't work unless they're fully warmed and the wax is melted. (Never heat them in the microwave them unless it's specified in the instructions.)
How I pack it: I find that they are effective enough to use at just once a week so I take one strip per week of travels.
Learn about the best travel-friendly hair removal strategies!
Hair Products

Redken Rough Paste 12 Working Material
Hair Texturizer
Generally speaking, I'm not really in the habit of using hair products. But with a short textured cut, that needs some body in a humid environment, I started using Redken Rough Paste 12. It's very lightweight and it looks natural as well. I love it!
If I'm dressing up, I also use regular old Aqua Net hairspray to keep my hair in place in the humidity of Playa del Carmen where I live. 
How I pack it: I use the 20 gram of these reusable travel containers. I may not fill the entirety of the 20 gram container but the wide opening of this larger size option makes it easier to access.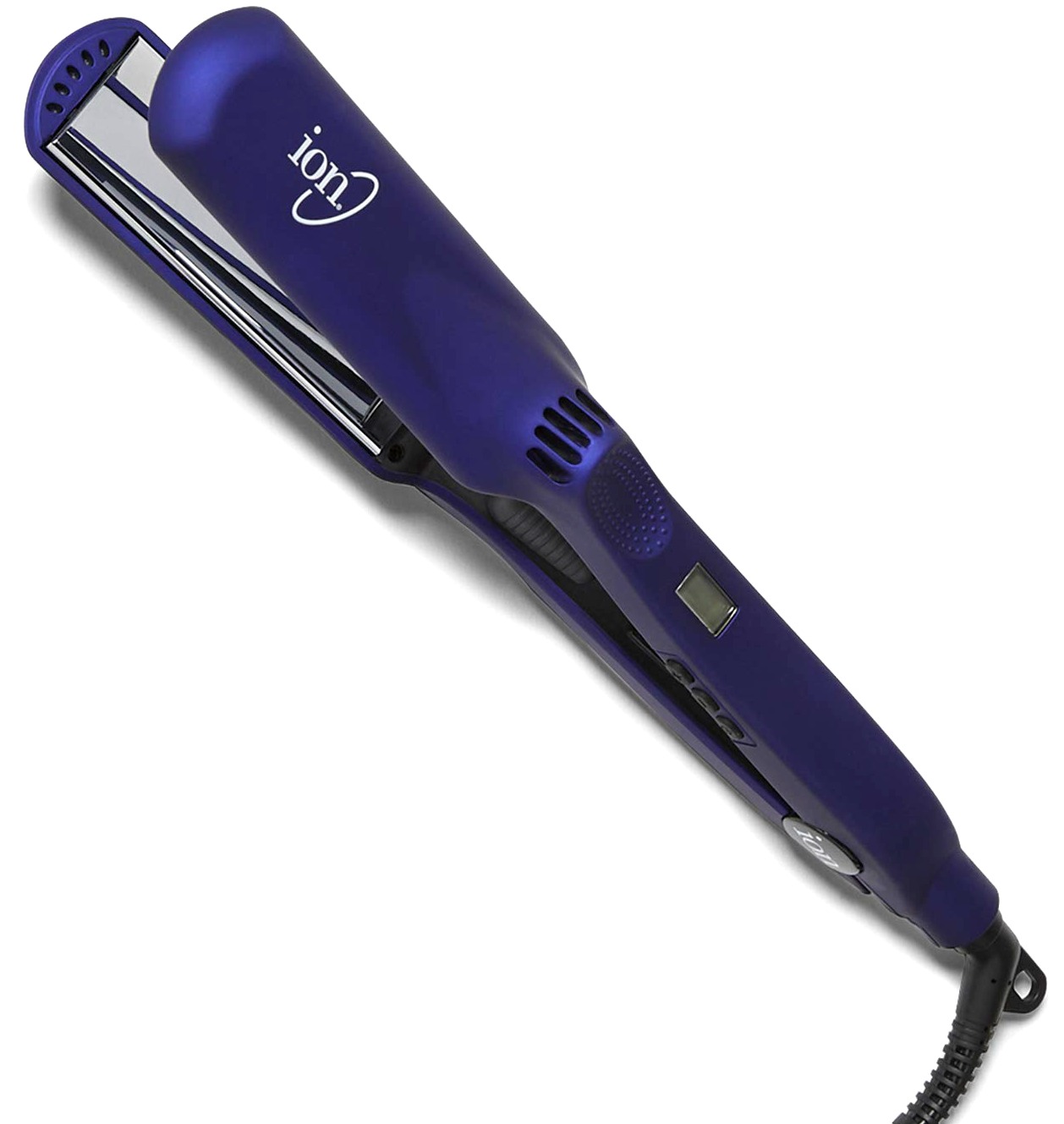 Ion Titanium Gator Digital Flat Iron
Flat Iron
Several readers have asked me how I style my hair. I actually just use my 1 inch flat iron to create loose waves or straighten it. I have to say that I have owned my iron for about six or seven years now. It cost me around $70 at Sally's Beauty Supply and it's now available for less on Amazon. 
Because it's 1 inch and not overly heavy, it's always been my go-to flat iron for traveling. I very rarely travel without it. It's dual voltage so all I have to do is use my regular travel adapter and it'll automatically work. In all of my years of traveling,  I have never had an issue with it.
Find out why the best travel hair straightener is a dual voltage flat iron, and check out our top picks!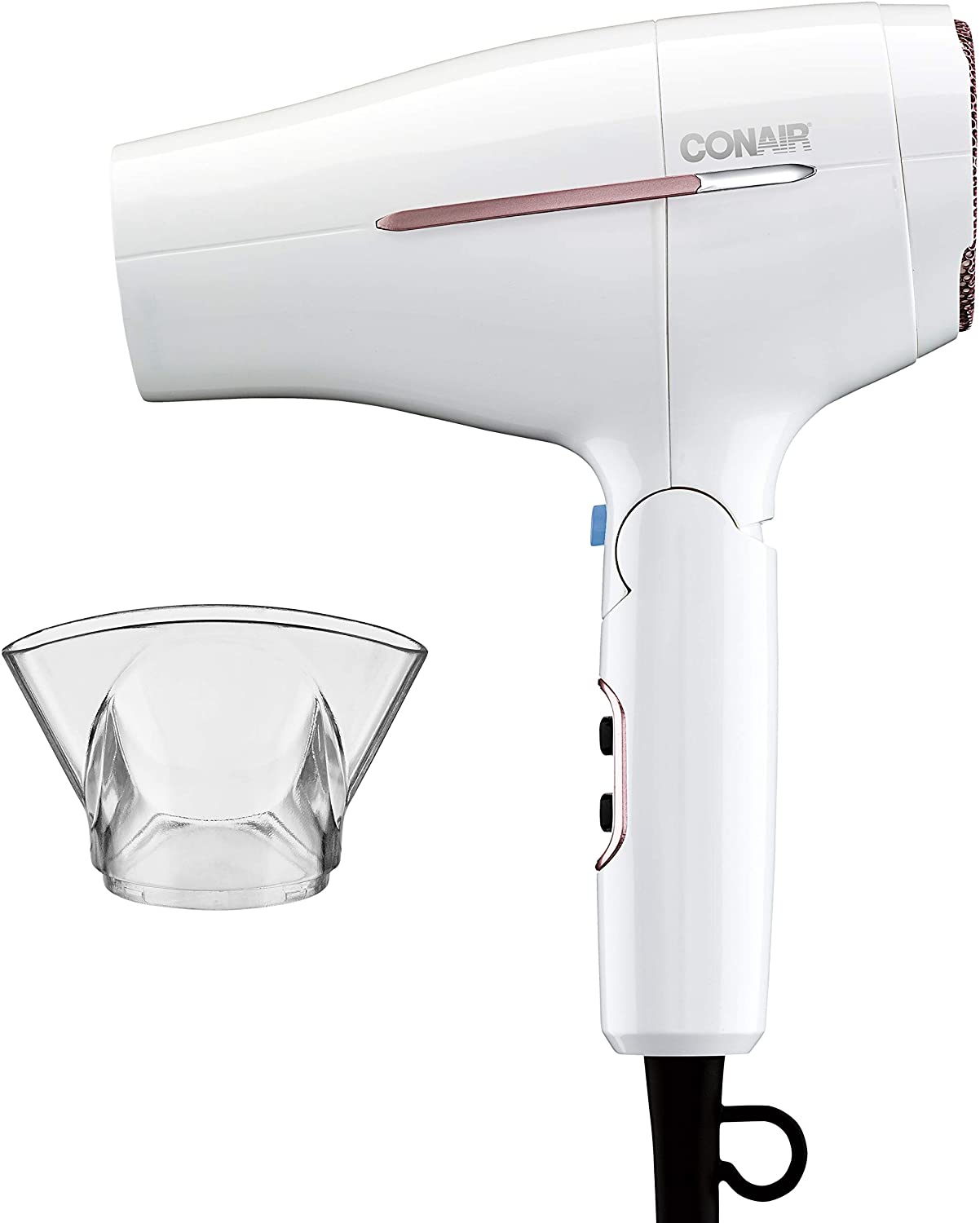 Conair 1875 Watt Worldwide Travel Hair Dryer
Hair dryer
Unless I'm in a cold destination, I usually air dry my hair to avoid putting heat on it. Because of that, I don't own a regular size blow dryer, I just use my travel hair dryer when I need to dry my hair quickly. Or, I just let it air dry the majority of the way and then I blast a little bit of hot air to finish off the style.
While my preferred mini hair dryer to actually travel with is this one by BaByliss, I'm currently using the Conair travel dryer shown above while at home. The Conair dryer above is more powerful but much bulkier in comparison to my smaller, lighter BaByliss.
Here are the best dual voltage hair dryer for travel!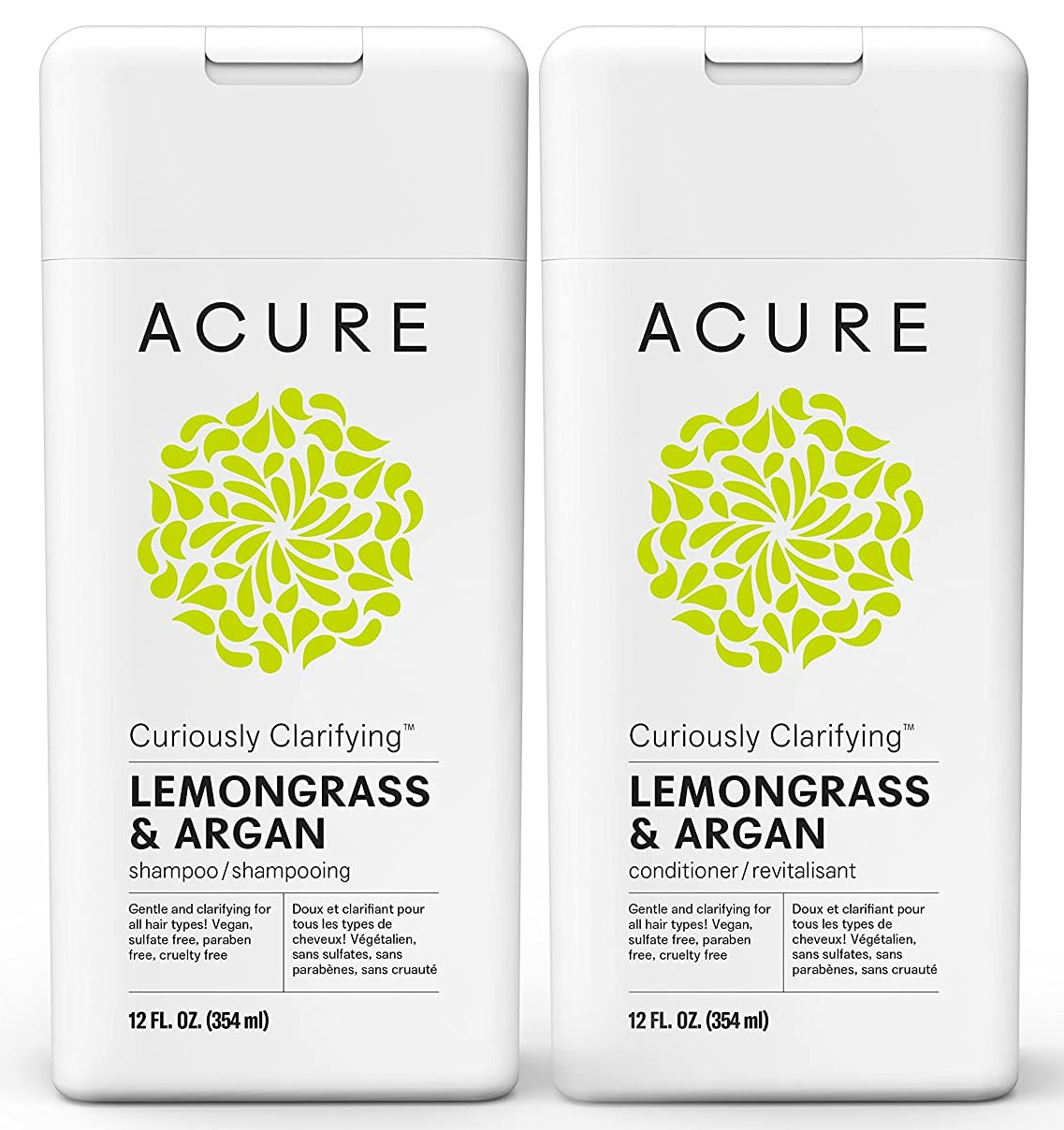 Acure Curiously Clarifying Lemongrass Shampoo & Conditioner
Shampoo and Conditioner
I'm not particularly picky when it comes to shampoo and conditioner when I'm traveling; however, when I'm at home, my preferred shampoo and conditioner is the Curiously Clarifying Collection by Acure. I particularly like the lemon grass and oregano scents because they make me feel like I'm in a spa!
How I pack it: for trips under two weeks, I use a 3oz Gotoob bottle. Anything longer than a month, I take enough for the first couple of weeks then buy something local in my destination.
How to Pack Beauty Products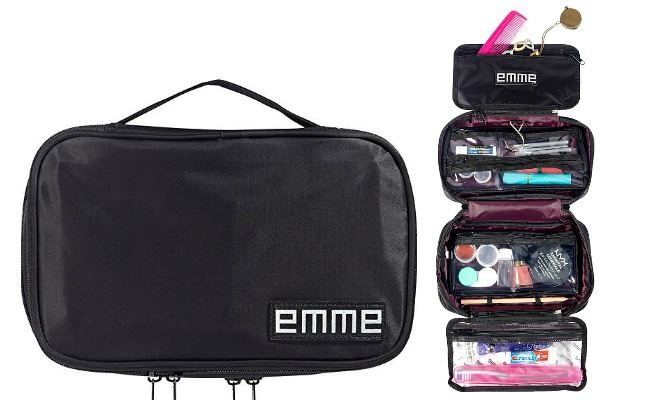 Emme Petite Cosmetics and Toiletries Travel Bag
My Toiletry Bag
The Emme Petite Toiletry Bag has become my favorite toiletry bag to travel with! At first, I was skeptical about its size and design. However, it's surprisingly practical and fits everything I need it to. I put all my liquids into a quart size ziploc then place it inside the bag after going through security. 
For more options, take a look at our more recommended travel toiletry kits!
Only pack what you think you really will need and use. Watch the video above for tips on how to downsize your beauty products.
However, if something does happen to your makeup or beauty supplies, if you forget something, or if you need something, you can buy products at your destination.
Download Our Free Toiletry Checklist
Start by downloading our Ultimate Packing Guide for Toiletries. It's FREE! You can click here or click the image above to open the editable file.
The list features unique categories to help you pack for your trip efficiently. It includes all the items listed in various categories and has spaces where you can fill in your own information.
With this guide, you can:
Write in an item's weight (lighter items means less overall baggage weight)
Note if you need to purchase something or if you already own it
You can organize where you'll pack each item including suggested packing organizers like these
Read this post for a printable packing list that includes clothes, shoes, and more!
---
What items are a must have on your toiletries list? Share in the comments below!
---
For more tips on travel beauty, please read:
---
LIKED THIS POST? PIN THIS PIC TO SAVE IT!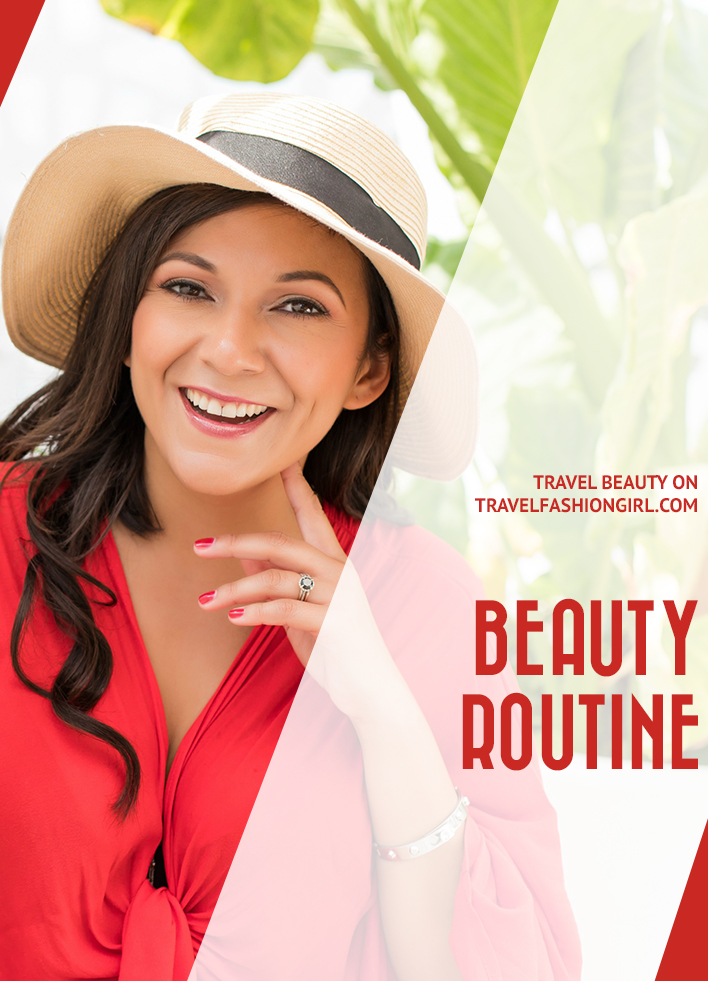 ---
I hope you liked this post on my favorite beauty products. Please share with your friends on Facebook, Twitter, and Pinterest. Thanks for reading!
---