Support TFG by using the links in our articles to shop. We receive a small commission (at no extra cost to you) so we can continue to create helpful free content. As an Amazon Associate, we earn from qualifying purchases made on Amazon in addition to other retailers featured on the blog. Thank you, we appreciate your support!
One of Travel Fashion Girl's readers recently emailed me for help on how to pack for a 4 day weekend under 10 kg. Read on and find out how to shed pounds off your luggage instantly!
---
7kg Baggage Allowance? How to Pack
---
Travel Fashion Girl Reader asks:
I just moved to Spain about 6 weeks ago. It's so wonderful being in Europe, and close to all these historical and interesting places I've always wanted to visit.
Unfortunately, because I live on an island, I have to fly everywhere. This isn't be a problem for me, as I don't mind flying. HOWEVER, recently many cheaper airlines here in Europe charge up to 40USD for carryons if they are overweight.
Obviously I use cheap airlines because I am trying to cut travel costs. Just as obviously, I pack in a carryon to save on checked baggage fees. How can you pack for a 4 day weekend and keep the combined weight of both your carryon and personal item under 10 kg (or in the case of Wow air, under 5 kg)? I think 5kg is about how much my empty carryon weighs.
Thanks for your question! I'm currently traveling for 4 months and my main suitcase is 10kg/22lb – the trick is in the details! Let's get you packing lighter for weekend trips around Europe!
Delsey Luggage Helium Aero International Carry On Luggage
Invest in featherlight luggage
An instant start to packing light is choosing a feather light suitcase.  Some luggage styles can weigh 4kg/10lb  so there goes all your weight allowance! Ideally, look for wheeled luggage that's under 2kg/5lb or consider weekender bags.
Find out how to choose a lightweight suitcase!
Tarriss Jetsetter Digital Luggage Scale
Get a digital luggage scale
I weigh every single item with this and don't pack anything that isn't .2 kg or below (one denim piece is my exception). As with all travel, the fabrics you choose are essential. The lighter the better. Choose wisely!
Compass Rose Carryon Packing Cubes
Use Packing Cubes
Use packing cubes to organize your clothing. Compass Rose Carryon Packing Cubes are the only packing cubes sized to fit the exact width of a carryon suitcase and they also have a unique color-coded and numbered organization system – the only kind currently available anywhere on the market.
Watch the packing tutorial on Youtube!
I put together a five-part YouTube series showing you the different methods to use packing cubes. If you use this specific packing strategy, they can also compress your belongings. This is the secret to traveling carryon only!
Buy Compass Rose Packing Cubes here!
Reuse clothing
Also, try to pack things you can re-wear such as one pair of jeans for four days or a sweater that can be worn for two days without washing. In 4 days you can have 4 tops and two bottoms. For cold weather travel, only take one jacket and one pair of boots and plan to layer.
Creating an interchangeable capsule wardrobe is the key to packing light but creating many outfits, which can easily fit into a carryon suitcase.
Read this post on how to pack for cold weather without the weight!
Our readers love Vionic for having the best travel shoes for women
One-two shoes maximum
For a weekend maybe one or two pairs of shoes is a good number. I only pack three for full time travel. Make sure the shoes you choose are versatile, neutral and can mix and match with all your clothing.
Read this post on how to choose travel shoes for more details.
Decanter Beauty Products
As for toiletries, try to pay careful attention to how much product you use in 3-4 days. Instead of packing a travel size shampoo and conditioner that are 100ml each, perhaps you only actually use 50ml shampoo and 25 ml conditioner in 4 days.
Take the product out of the original packaging and place it into smaller containers from 5ml, 15ml, 25ml, and 50ml – based on what you use. I bought these resusable containers for a low price on Amazon.
Makeup is a huge way to save weight because you never use an entire bottle of foundation in a week or less so you can take only a few drops. Many beauty products also are packaged in glass so plastic is a lighter container. You can also find out if your hotels offer toiletries and don't pack yours.
These are the best travel containers and no one should travel without them!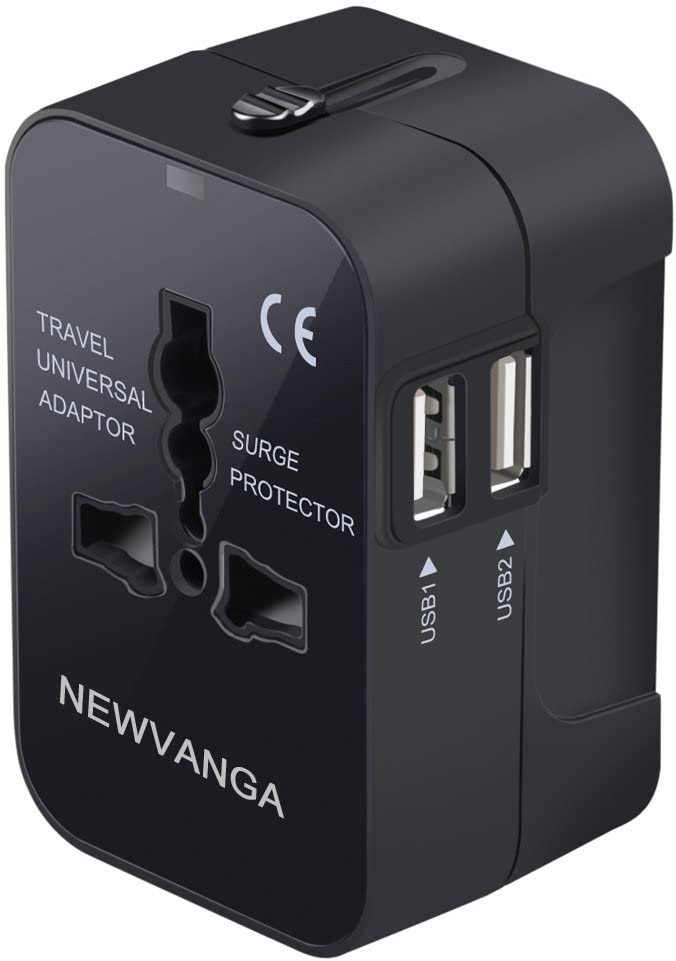 Newvanga International Adapter for Multiple Countries
Leave electronics at home
The last big tip is to minimize your electronics as much as possible. Leave the laptop and tablet at home.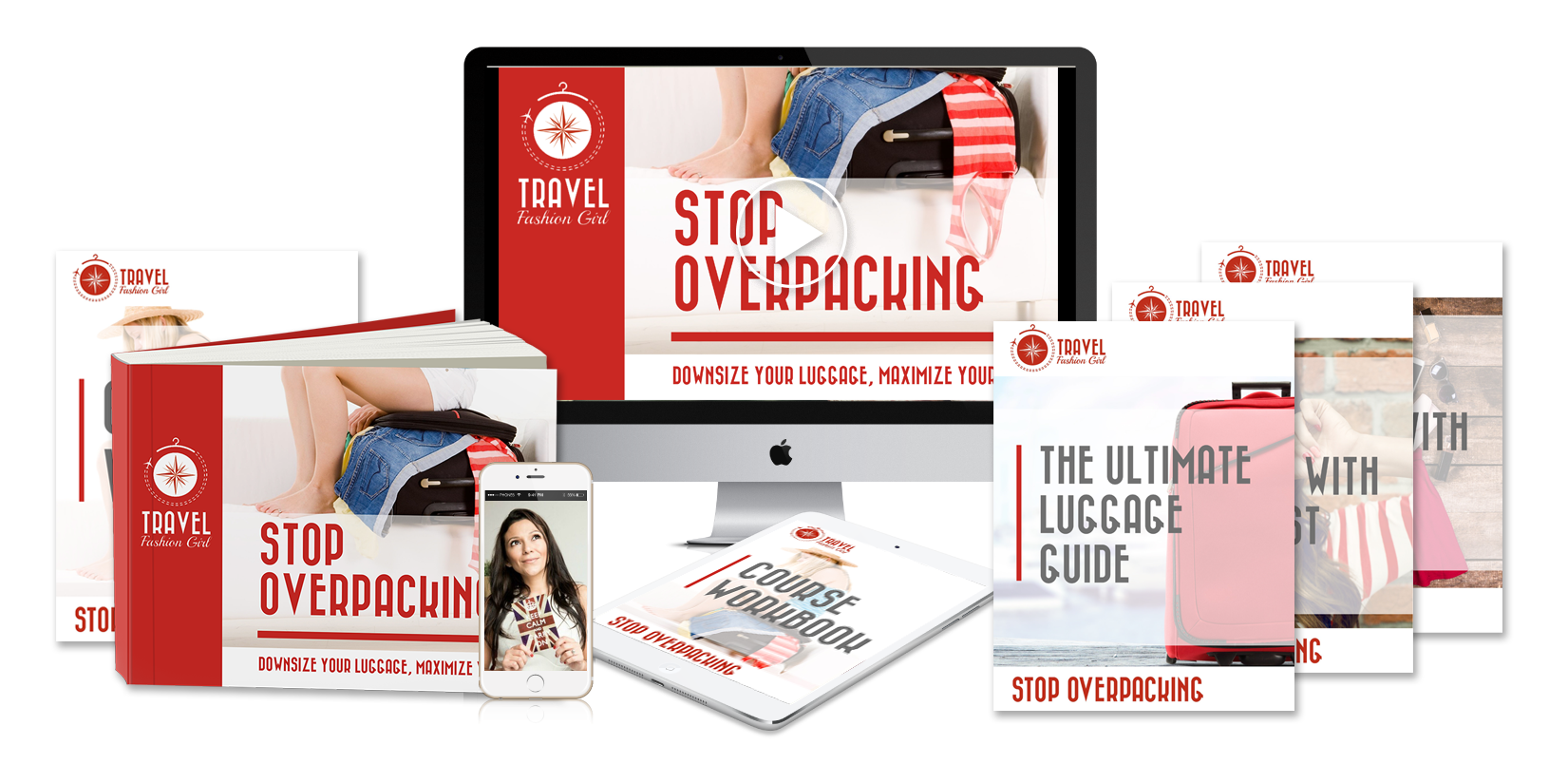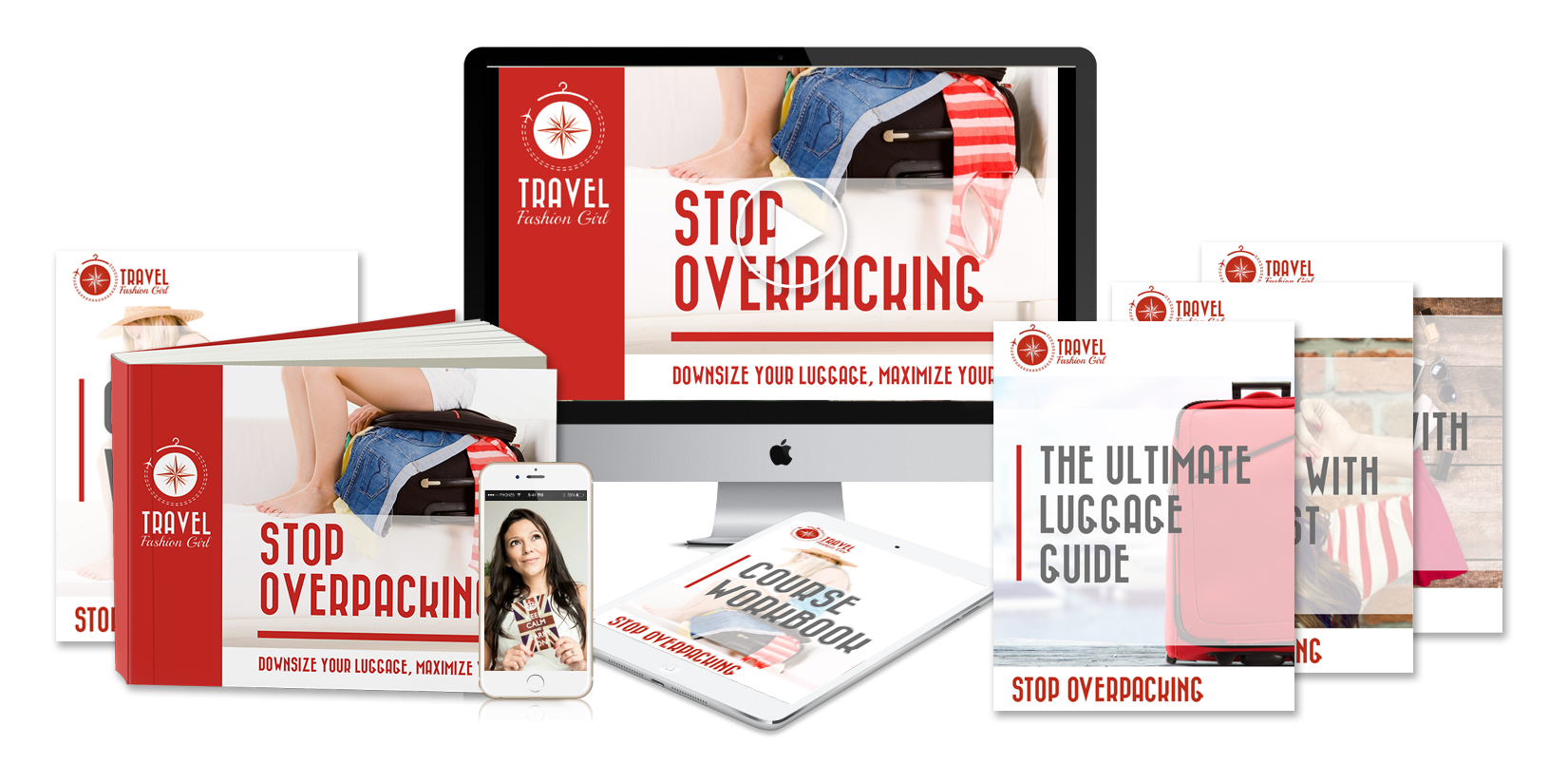 And for every single trick in my packing book, read my full course "Stop Overpacking". I created the STOP OVERPACKING program to teach you my exact packing process. Every secret, every detail, nothing is spared.
Learn more about Stop Overpacking here!
---
Do you have any additional tips on how to pack light for strict baggage allowance? Comment below!
---
For more packing tips, please read:
---
LIKED THIS POST? PIN THIS PIC TO SAVE IT!
---
Hope you enjoyed this post on how to pack for the carry-on crackdown. Please share it with your friends on Facebook, Twitter and Pinterest. Thanks for reading!
---