Support TFG by using the links in our articles to shop. We receive a small commission (at no extra cost to you) so we can continue to create helpful free content. We earn from qualifying purchases made to the featured retailers. Thank you, we appreciate your support!
It was the ultimate packing challenge: traveling for one week in just a 5kg bag! Was I able to pull it off? 
In nine years of full-time travel, I hadn't experienced such limiting baggage restrictions as I did on a one-week trip from London to Playa del Carmen. I got a last minute super budget airfare, so, that basically meant that while I got a great deal on the flight, I had an extremely limited baggage allowance.
Traveling for almost nine years has had a major impact on me in many ways. Read my full story here!
I was only allowed to take five kilograms (about 11 pounds) and one carryon, and that had to include my personal item and anything else I wanted to carry on the flight.
I'm going to show you exactly how I managed to fit my belongings into a 5kg baggage allowance, what was inside this bag, and my travel outfit – which enabled me to use this awesome packing hack!
---
One Week 5kg Carryon Only
---
What's my ultimate hack?
Have you ever heard of those travel jackets that have a million pockets and you can stuff them with a bunch of different things, and that way you can travel luggage free on your flight?
Not all travelers feel comfortable traveling with a jacket like that. It's a great idea in theory, so I thought, wait a minute – why not take that concept and actually apply it to a jacket I actually like?
Here's some tips on how to wear a leather jacket!
My solution? My leather jacket!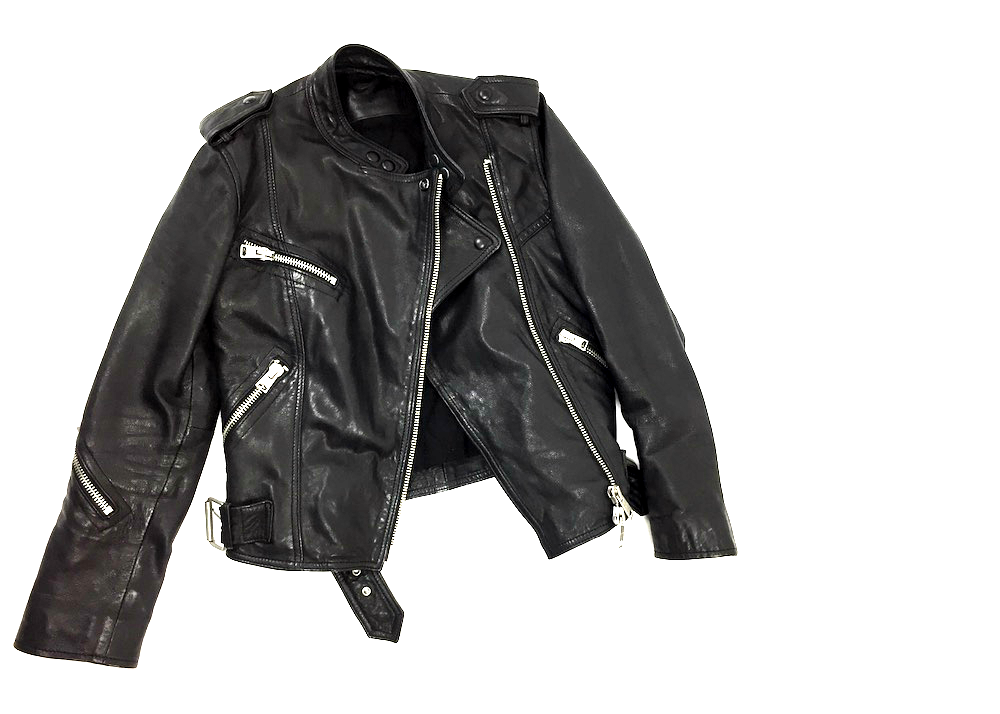 this is the All Saints Leather Jacket I used to pack heavy items
My leather jacket has various pockets and it occurred to me to use it the exact same way as a "traditional" multi-pocket travel jacket. It's not a special jacket or anything. It's just my regular everyday piece. I got it at All Saints, a brand from England, and I absolutely love their stuff.
Truthfully, my jacket was heavy with all my electronics, my makeup, and my liquids. Plus, the material, zippers, and hardware added to the weight. However, it was only temporary as I returned all the items to my carryon once we boarded the flight.
If you're a blogger or a digital nomad, half of your weight pretty much goes into electronics. My laptop alone weighs 1.35 kg (2.96 pounds), so that leaves me just under 4 kilos left for my personal belongings.
Check out my leather jacket from All Saints here!
my bag weighed 5.1 kg but my jacket had the heaviest items
Important Note About this Packing Strategy
The key to using packing hacks like this to meet strict baggage restrictions is to leave room in your suitcase for everything. You can't carry all your items in your jacket or pockets throughout a trip!
Once I went through security and boarded the plane, I put all the items inside my bag. I also took a couple of extra Ziploc bags to keep everything organized. That way, I would know what goes in each pocket when I had to fly back.
I wouldn't recommend packing like this for an extended trip or if you have multiple stops. I was only going for one week and staying in the same place the entire time. So, that was a particular situation where it made sense to use this packing hack.
If it's your first time traveling or you want to brush up on your travel skills, follow my top 5 packing tips for a one week trip!
What's Inside My Bag: Jacket
I filmed this video inside of a restaurant at Gatwick airport in London. Watch this short one minute video to see exactly how I managed to fit everything into my favorite jacket and re-pack all the items into my carryon once inside the terminal.
Watch the video on Youtube and subscribe to my channel!
Here you'll find a full breakdown of all the items I packed on this trip and where I packed them. (Note: the above video did not show the jewelry I packed in the arm pocket or my 3-1-1 liquids bag but I included them in the list below.
The secret to traveling light is to create a functional but minimalist capsule wardrobe. Learn more in my guide!
my liquids bag also fit in the left pocket (not shown in video)
Left Side Pocket:
I put the majority of the heavier, bulkier items in the pocket on the left including my cell phone charger plug, electric toothbrush charger, scuba diving computer, and laptop charger.
Right Top Pocket:
In the right hand pocket I placed the things I wanted easy access to during the flight, including my cell phone charger cord, headphones, and portable phone charger.
Find out the best portable power bank chargers for travel!
Right Side Pocket
I put all my liquids in the right side pocket of my arm. This did not include shower gel, shampoo, or conditioner as I was planning to buy those upon arrival. I packed the other items into these awesome travel containers.
I kept all these items inside the Ziploc bag even when it was inside my pocket, just in case there was any spills. Once I was on the plane, I put those items along with the rest of my toiletries.
Because I was only going for one week and every single ounce counted towards that five kilogram baggage weight restriction, I just took Ziploc bags instead of an actual toiletry bag. I don't like to use baggies long-term, but for a shorter trip, it was totally fine.
Note: on longer trips, I place liquids into a Ziploc and return them back to my regular toiletry bag once I've gone through security. Read this post to help you understand how 3-1-1 liquids rule works!
Arm Pocket:
My jewelry was in my arm pocket and I was a bit hesitant to put it there but because I didn't want it to break. However, since my jewelry tends to be heavy, there was no way it would work inside my carryon. I should have put it in a mini Ziploc but I made an exception since it was just one flight. This included my:
Left Side Pocket:
The left side pocket housed all of my makeup. Because makeup can sometimes break and spill, I also kept it in a Ziploc bag. The benefit of this is that you protect your jacket, but you also have your container once you pull it out of the jacket. This included:
To see exactly what I packed including my clothing, the items in my jacket and what was inside my "5 kilo" carryon, watch the above video!
What's Inside My Bag: Carryon
I used this JanSport backpack as my carryon. I previously traveled with this bag as my personal item on my long-term travels and I absolutely LOVE IT.  
It's phenomenal, especially if you want something sporty but classic that's built to last. It's incredibly spacious but not too big. It has a water-repellent fabric and various compartments for the ultimate in organization.
Check out my minimalist packing list with one bag only!
Exterior Water Bottle Pocket
Top Pocket (important docs)
Wondering how to keep your passport safe while having it easily accessible when you need it? Discover our top safety tips!
Front Pocket Top (daily essentials)
Inside the Backpack
This is a reasonably small backpack and is not the maximum carryon limit. If I could pack everything in this small bag, then you could do it in a regular size carryon sized bag! You don't need an oversized bag for the majority of trips.
Packing cubes changed the way I travel. They allowed me to travel carryon only for nine years!
layered Adea long sleeve + Zella leggings over sundress to stay warm on flight
Ultimately, this packing example is extreme. It shows a packing hack that can help you TEMPORARILY with extremely strict baggage restrictions but it definitely shouldn't be a long-term packing strategy.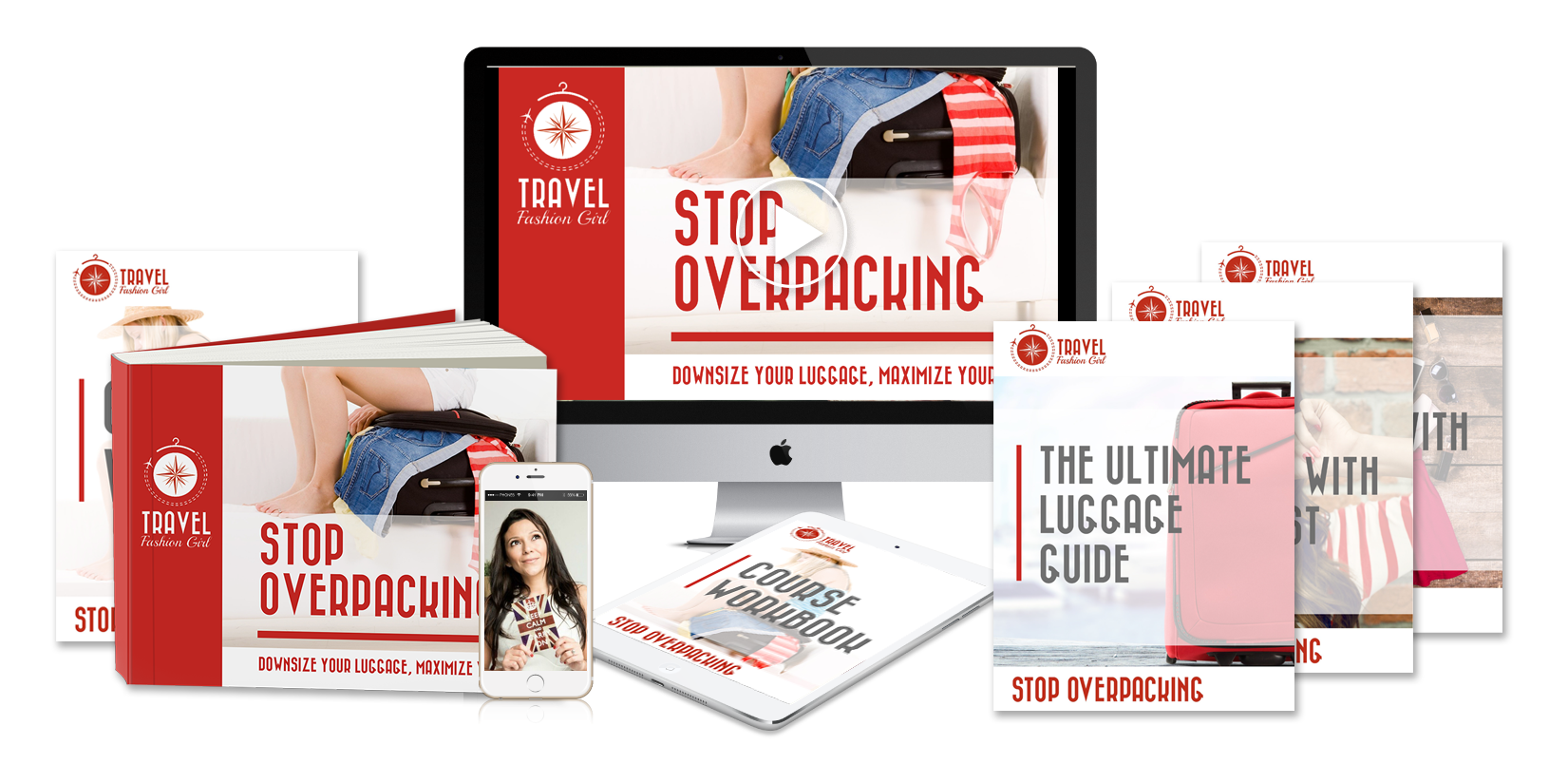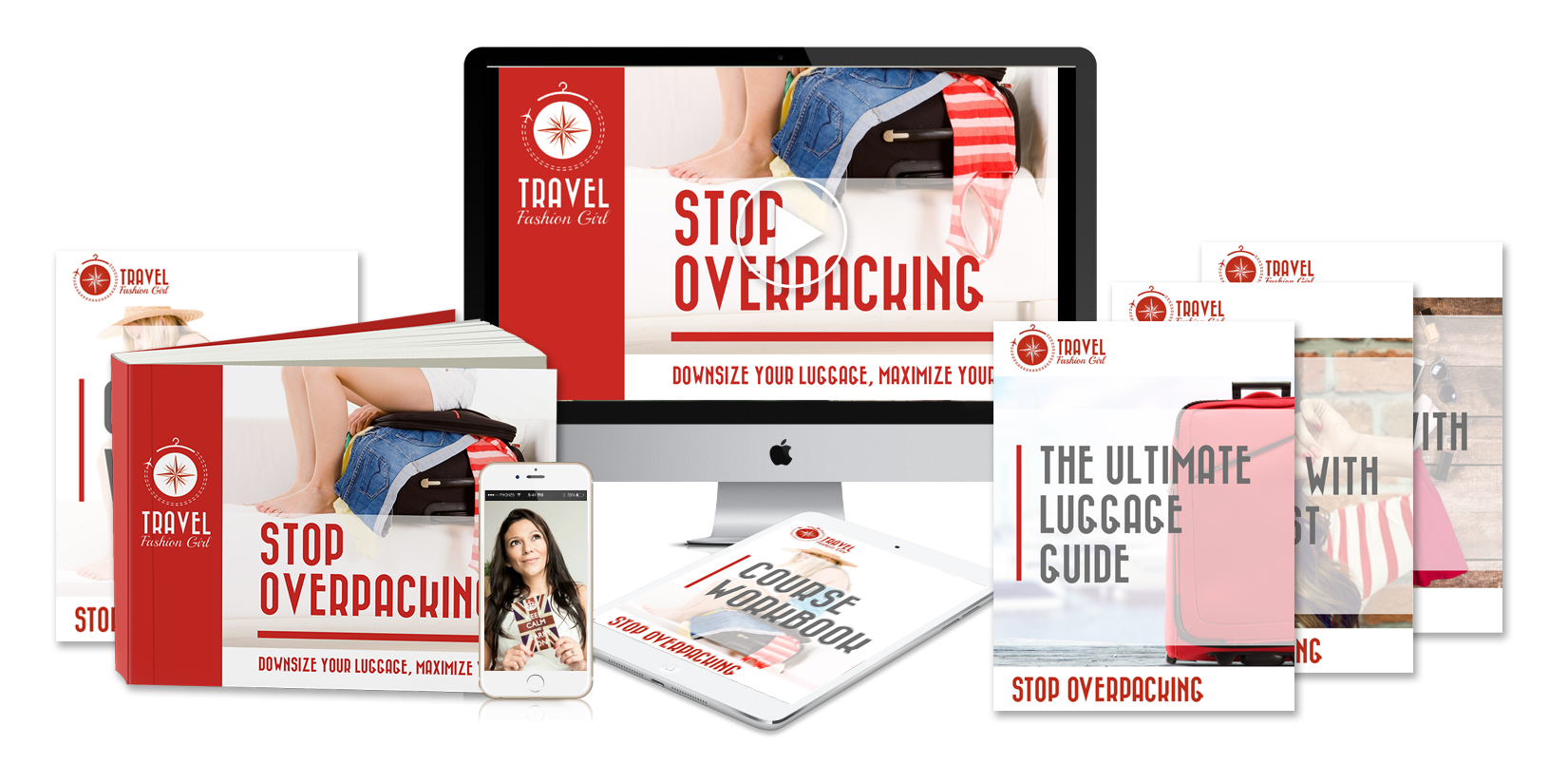 And for every single trick in my packing book, read my full course "Stop Overpacking". I created the STOP OVERPACKING program to teach you my exact packing process. Every secret, every detail, nothing is spared.
Learn more about Stop Overpacking here!
---
Have you ever had to pack under 5 kilos? What was your strategy? Share in the comments!
---
For more packing strategies, please read these posts:
---
LIKED THIS POST? PIN THIS PIC TO SAVE IT!
---
I hope you liked this post on my extreme packing hack. Please share with your friends on Facebook, Twitter, and Pinterest. Thanks for reading!
---