Support TFG by using the links in our articles to shop. We receive a small commission (at no extra cost to you) so we can continue to create helpful free content. As an Amazon Associate, we earn from qualifying purchases made on Amazon in addition to other retailers featured on the blog. Thank you, we appreciate your support!
Finding a shirt that can be both casual and elegant for the warmer months can be a daunting task, but a Michael Stars top offers the perfect blend of both. Find out why it's a must-have item for my capsule wardrobe in this review!
---
Michael Stars Drape Neck Jersey Top Review
---
Table Of Contents
Between travel and work, I'm always on the go, and I'm constantly looking for the perfect items to complete my capsule wardrobe. 
Enter the fabulous drape neck jersey top Michael Stars offers! I've been obsessed with it for a while, and it's now one of my favorites. I thought I'd do a full review of this cute top and tell you why it could be a must-have for all jet setters!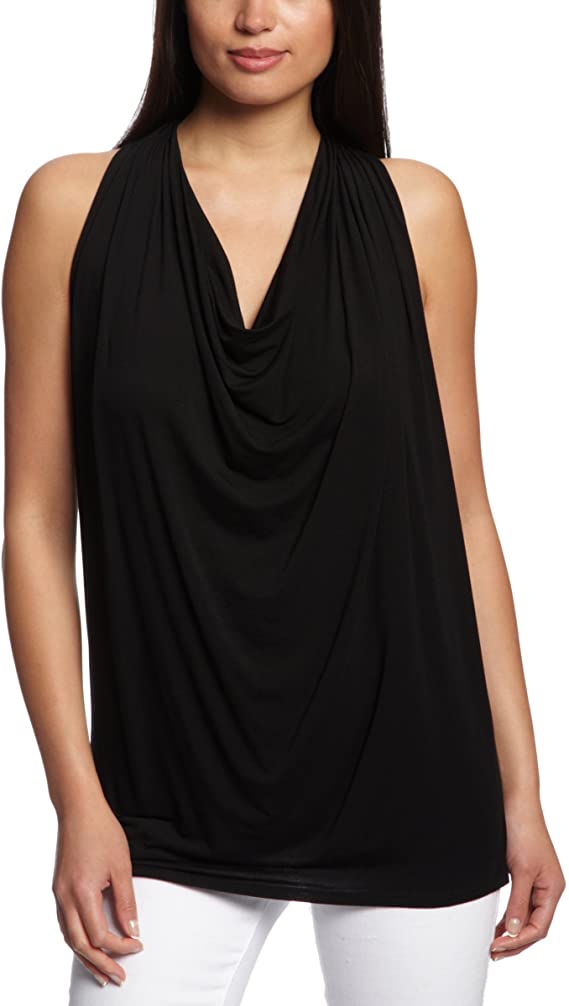 Michael Stars Drape Neck Jersey Top available on Amazon and Zappos
Michael Stars Drape Neck Jersey Top Basics
Brand and Style: Michael Stars Drape Front Top
Price: $72
Fabric: 95% rayon, 5% spandex
Features: A sleeveless, billowy top with draping from a halter-style neckline down the front and adjustable gathers in the back. Dressier, yet semi-casual vibe
Sizes: One size fits sizes 2-10
Colors and styles: Black, Loden, Redwood
Weather: Perfect for late spring, summer, and early fall 
Travel Type: Dress it up with a skirt or wear casually with jeans; perfect for strolling alongside the Seine, dusk cocktails in Manhattan, or taking in a Big Sur sunset. 
Michael Stars Drape Neck Jersey Top Features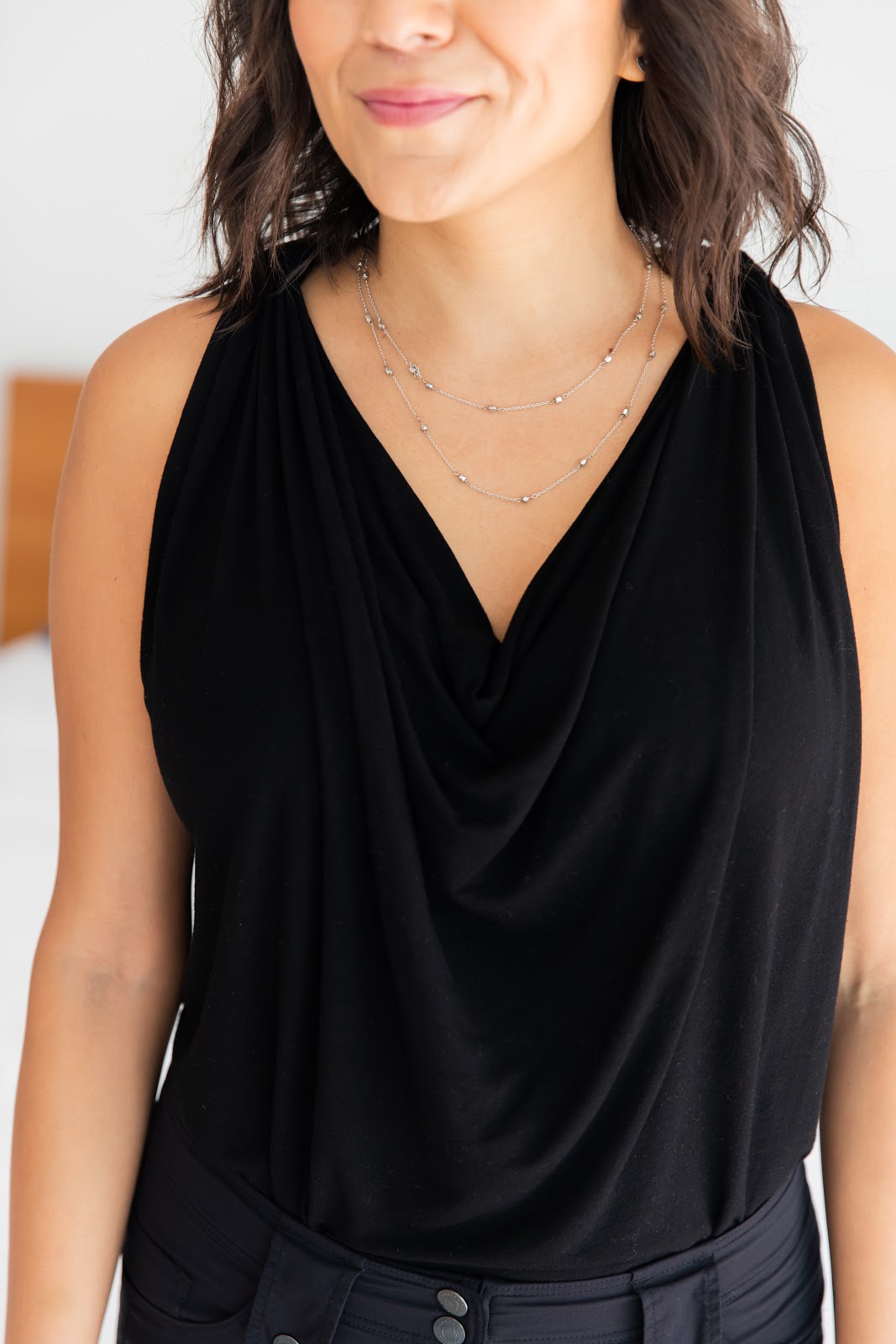 Comfort
You always see me wearing the same clothes, so you know I look for quality in my pieces, and I've found that in Michael Stars. 
Though it's on the pricey side, at $72, this shirt is durable, easy to wear, and wash, and I know it'll last me for years. I feel comfortable and confident in it, which is all that matters in any piece of clothing.  
It doesn't have clingy fabric, is super soft, and honestly feels like a cozy pair of PJs, which is why I wear it again and again!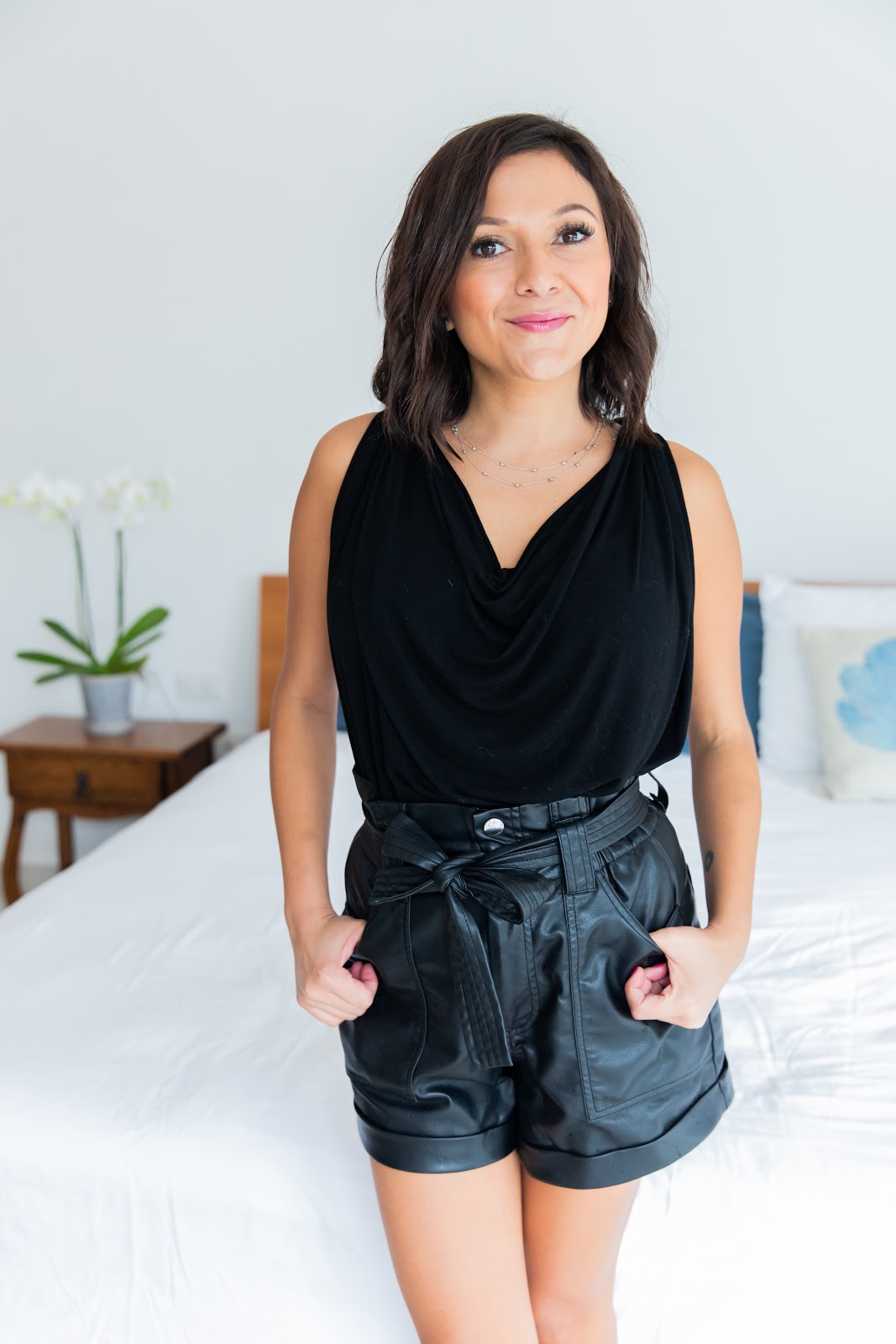 Styling
This top is sleeveless and slightly longer than a tee. You could wear it more like a tunic if you wanted even more coverage or wear it over leggings or tight-fitting pants, like Ponte Knit pants. It's also a great layering shirt. 
I wear it in a soft tuck to create a flattering fit that's not too baggy and looks a bit more streamlined. I can also fully tuck it in with high waisted pants, which gives it an even more feminine appearance.
When I want to go out in the evening, I pair it with a strappy heel, but during the day, it looks super cute with trainers and a wide-brimmed hat.
Here's our top picks for the most comfortable and cute walking shoes for travel!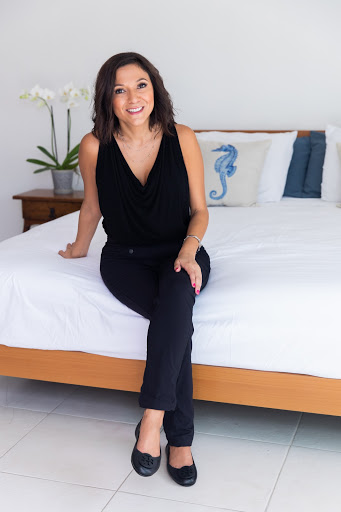 Wearing Tory Burch Minnie Travel Ballet Flat
Versatility
I like my everyday wear to be casual but a bit polished at the same time. This top is versatile—it goes with just about everything I own!
The shirt's drape neck is extremely versatile too. It's like a multi-way top without actually being one, and you can adjust the neckline to create dramatically different looks. It looks pretty hanging from one shoulder and paired with a bold necklace, for example. 
Overall, this top creates a dressier appearance than a tee, but I often pair it with jeans for a more relaxed look. I am equally as confident wearing it for a more formal occasion like a business conference as I am while shopping at an outdoor market in a beachside town.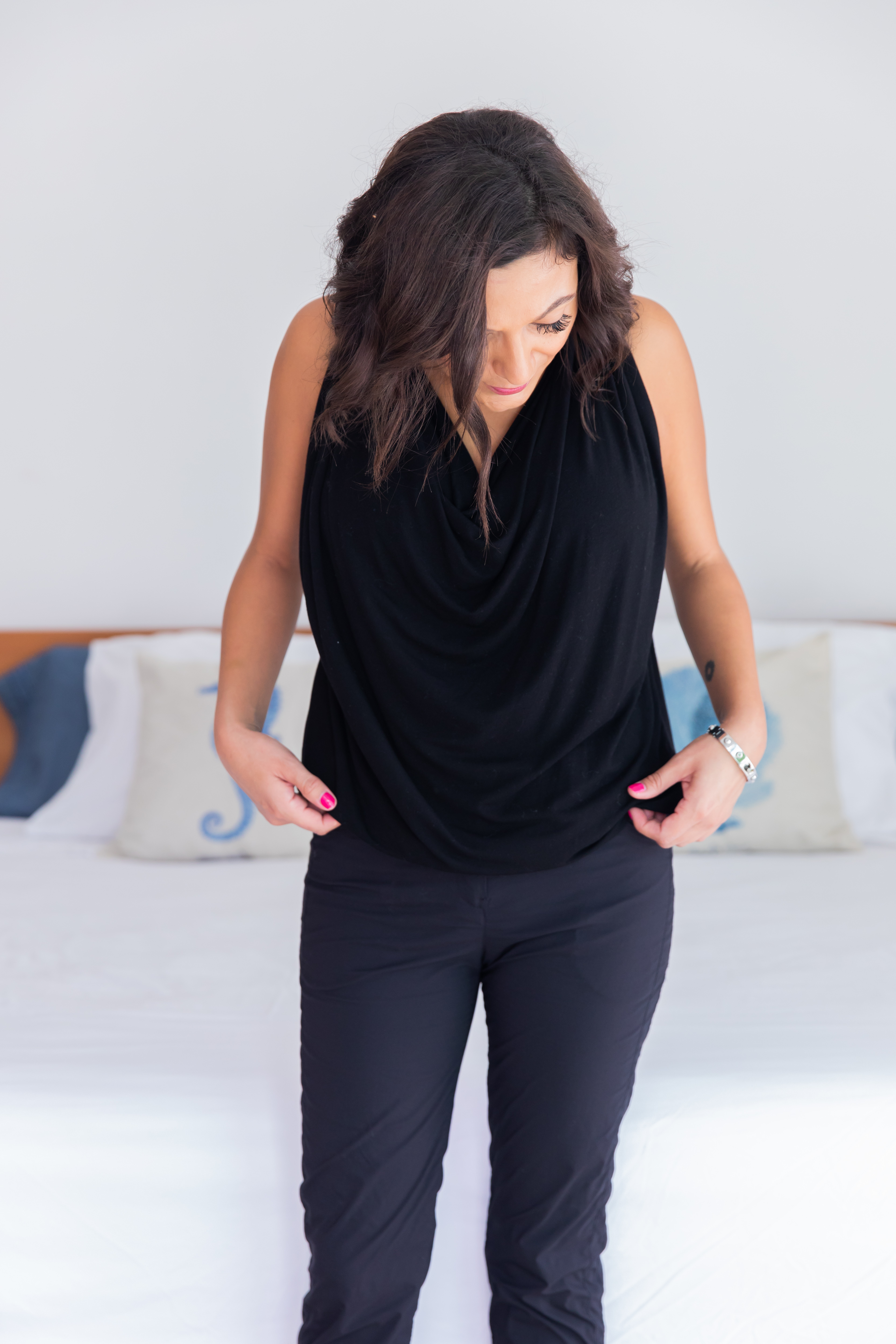 Sizing 
This top is one size fits all, up to size 10, which might put some people off, but I have wiggle room in it. It's stretchy and thin, like a soft t-shirt or PJs, but as it's a drape style, it's not clingy, boxy, or overwhelming. When a shirt fits properly and is not too tight or loose, you can see a big difference in your overall look.

Admittedly, the armholes were a bit long for me. I had them taken in; It was a simple change that didn't cost a lot of money. I love a nice, but not overly-fitted shirt and the top now fits me perfectly.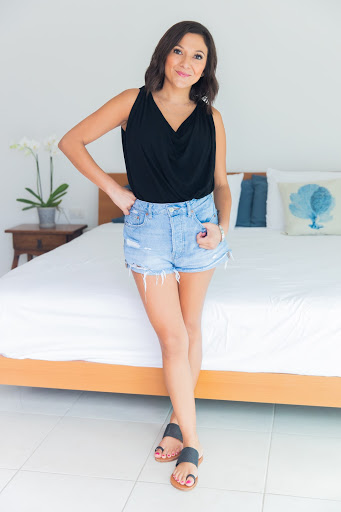 Be aware that the back of this shirt will show more than a t-shirt would so be mindful of the bra that you're wearing. I wear a bra with criss-cross straps, but strapless bras are good too. 
Normally, what I do is I wear my bra criss-cross in the back so that way you can't see the straps, but it's also thick enough that I could get away with the right bra to hide the strap. 
Whatever bra you choose to wear, it's all about getting the proper fitting. I've written a post on the importance of getting a fitting, so your clothes fit well. 
Here's the most comfortable strapless bra for travel!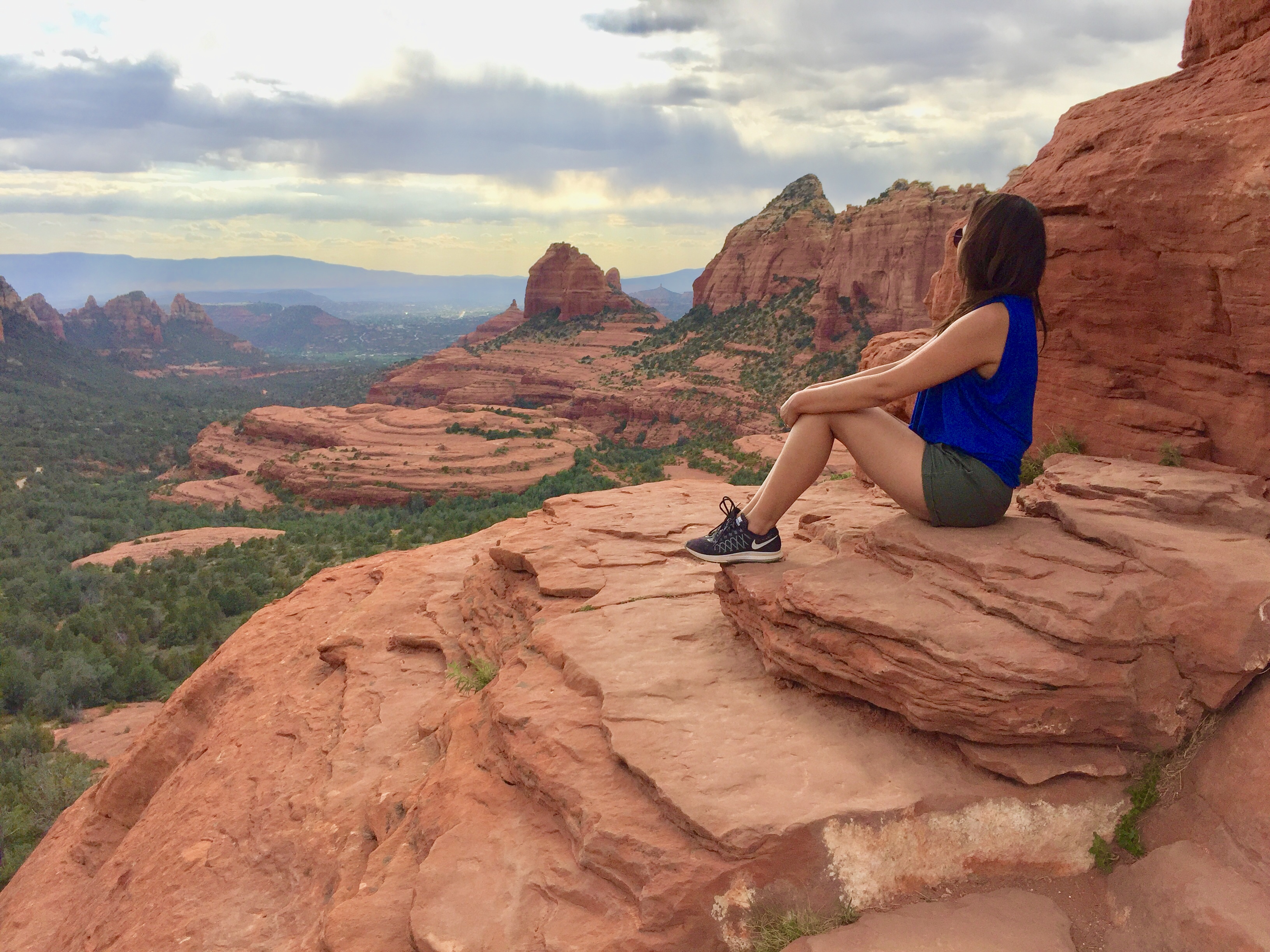 Enjoying my Arizona road trip with this top!
Creating a Foolproof Capsule for Home or Abroad
When I find a piece that I just love like this Michael Stars drape top, I buy it in multiple colors because that means when I'm looking at my closet or rummaging through my suitcase, whatever color I want to wear that day I will put it on, and that's it. I don't have to worry about how it is going to fit or how it looks on me.
Capsule wardrobe pieces are those solid basics like this one that feels comfortable in a variety of climates and looks effortless with different items like jeans and skirts, flats, or wedges. 
I have black, white, and blue, and who knows, if other colors are offered, I may stock up on more!
Find out how I rock the Michael Stars top on my Arizona road trip!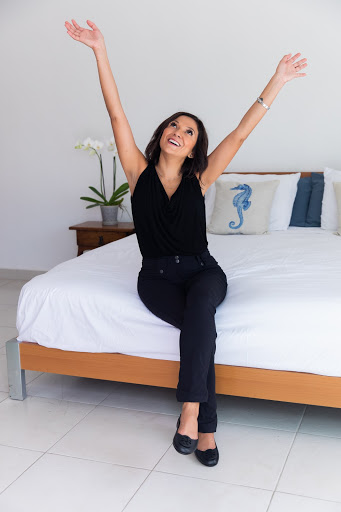 Editor's Thoughts: I Love This Top!
Michael Stars clothing has always been on my radar, and their ruching tops add to the brand's quality reputation. I love its draping details, roomy fit, and it has everything I want in a clothing staple—versatility, comfort, and plenty of style. 
While the price initially gave me pause, I'm so glad I made this purchase. However, you could seek out a Michael Stars sale on Nordstrom, which does have discounts from time to time online.  
I know an item is going to work for me when it easily integrates into my capsule wardrobe and is packable. I seriously wear this top all the time and can tell it'll last for years to come!
Here are comfortable walking sandals that you can pair with the top and are stylish, too!
Watch this video for my full Michael Stars drape top review!
Video: Michael Stars Drape Neck Jersey Top Review
I also did a video review on why this top is mega comfy, versatile, and stylish for everyday use or for travel!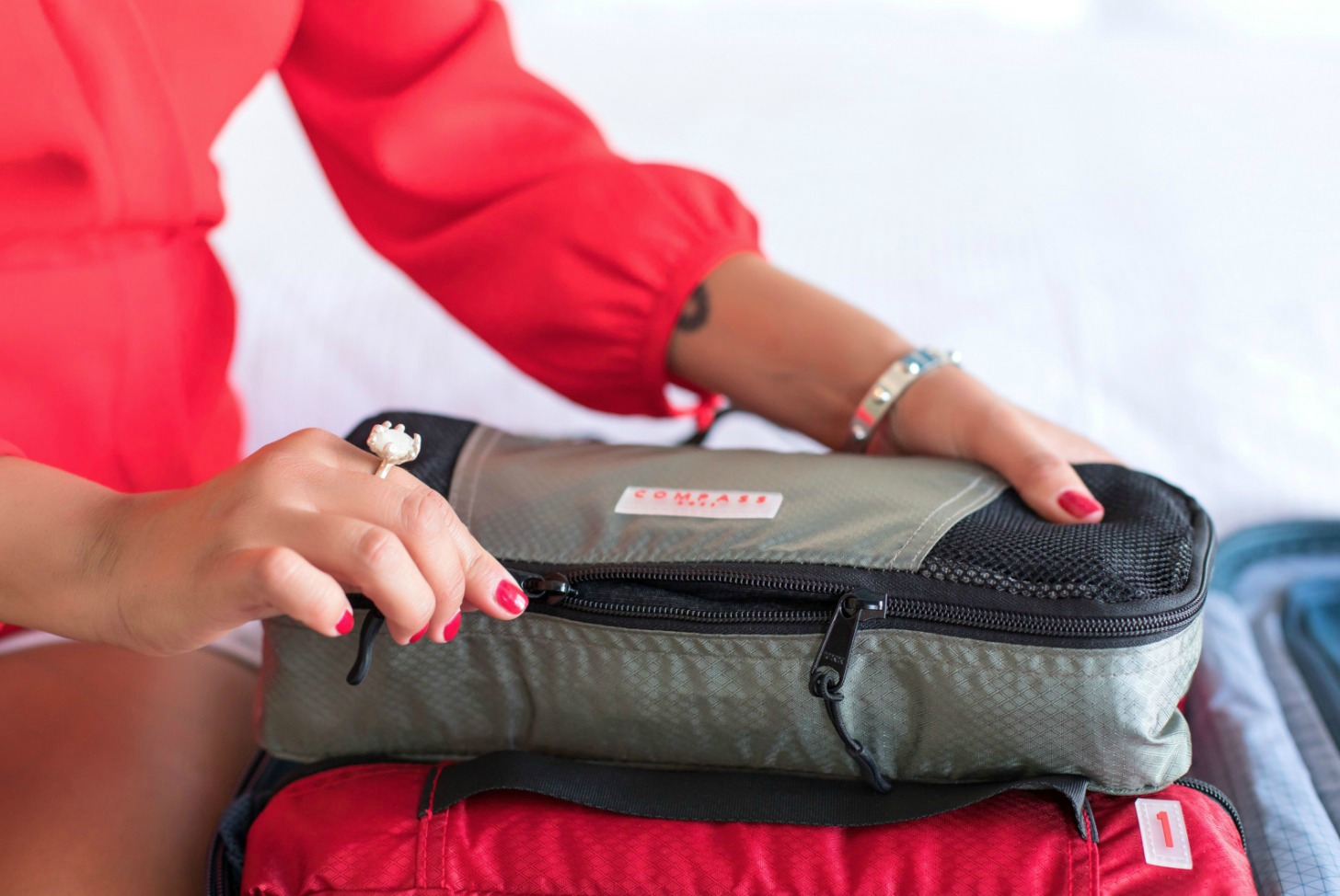 How to Pack Michael Stars Shirts
This stylish top has the ability to pack light, which I do with slim packing cubes, along with fitting in the other clothes I bring on a trip with me. The video below demonstrates this more.
Learn our hacks with packing cubes in this video!
We also put together a five-part YouTube series showing the different methods to use packing cubes for travel. If you use this specific packing strategy, packing cubes can also compress your belongings. This is the secret to traveling carry-on only!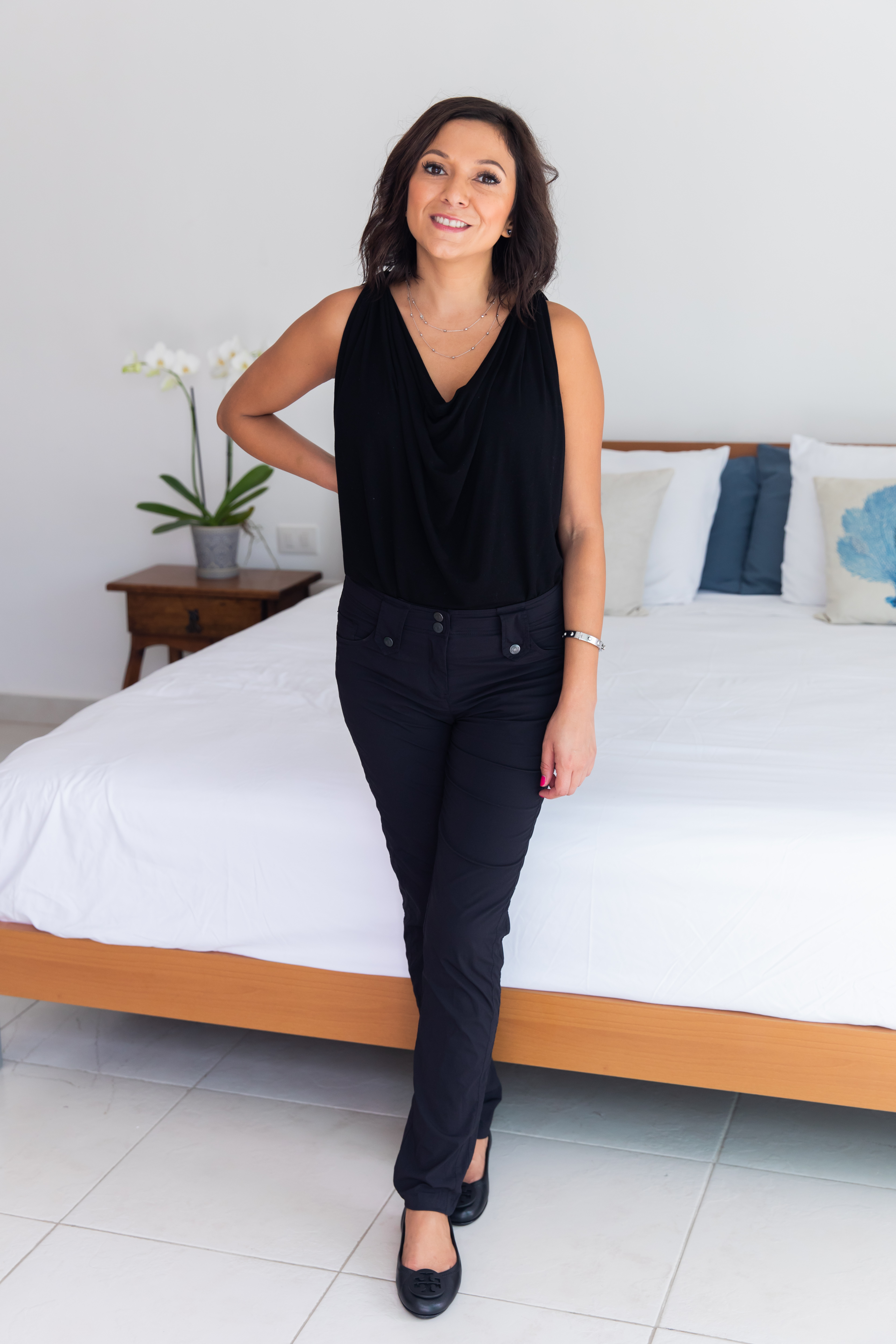 Where to Buy Michael Stars Drape Neck Top
 Find the drape jersey top from Michael Stars by visiting Nordstrom or Amazon.
How TFG's Editor Wears Michael Stars Top
---
What is your Michael Stars Nordstrom drape jersey top review? We'd love to hear your experience below!
---
For more travel clothing, please read:
---
LIKE THIS POST? PIN THIS PIC TO SAVE IT!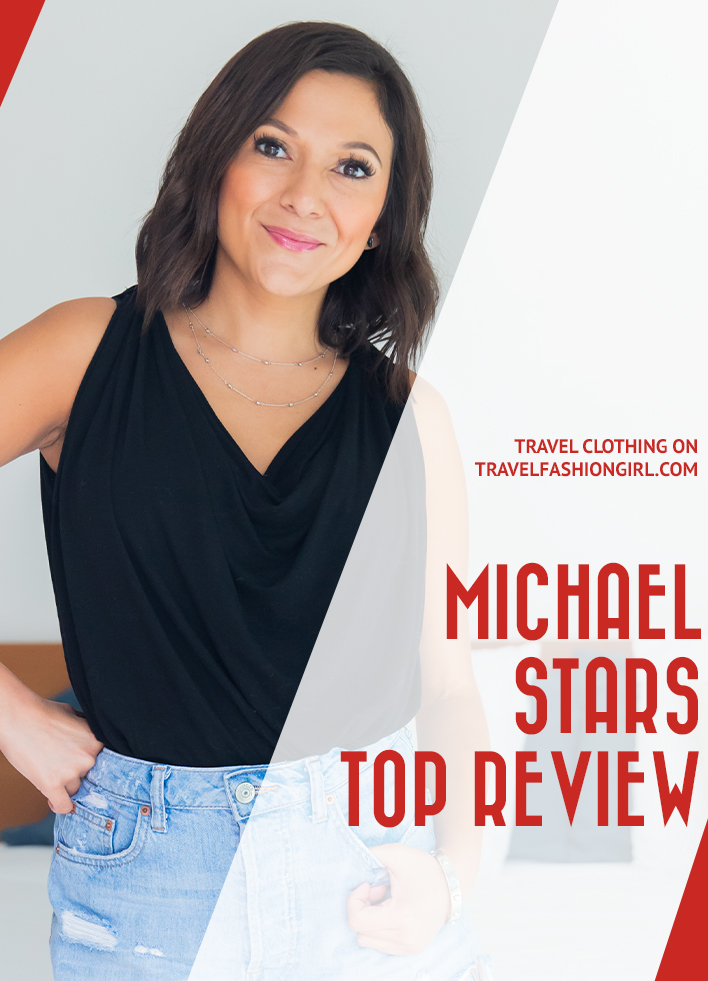 ---
We hope you found this Michael Stars drape neck jersey top review helpful. Please share with your friends on Facebook, Twitter, and Pinterest. Thanks for reading!
---