Support TFG by using the links in our articles to shop. We receive a small commission (at no extra cost to you) so we can continue to create helpful free content. We earn from qualifying purchases made to the featured retailers. Thank you, we appreciate your support!
Don't stress about packing for your beach vacation! We've got you covered with this quick checklist. Get ready to plan your vacation packing list from the comfort of your home (or office)!
---
Beach Vacation Packing List
---
Table Of Contents
Everyone loves a beach trip, and a town or resort close to the coast makes a great getaway destination. Just having sand between your toes is enough to raise the endorphins! 
When planning your vacay, we've thought about all of the possible things to bring to the beach so you can rest assured that it's all taken care of. All you need to worry about is which swimsuit to wear!
Plan Your Getaway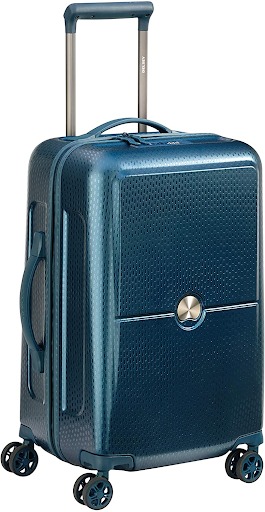 Choose the Right Suitcase
Planning your beach vacation packing list is a breeze with our guides on how to choose the best luggage, beach vacation clothing, sandals, and more.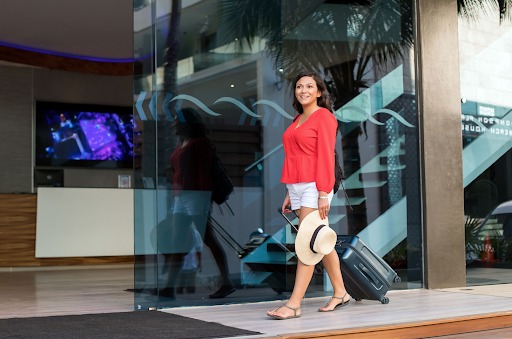 Editor-in-chief Alex with her Delsey Paris Turenne Carry-on
When it comes to luggage, you'll need something durable, yet lightweight. One suitcase that is TFG editor approved is Delsey Paris Turenne, which has traveled around the world with many of our readers and of course, editor-in-chief Alex has happily taken it to many beach locations such as Mexico, Maldives, and Thailand!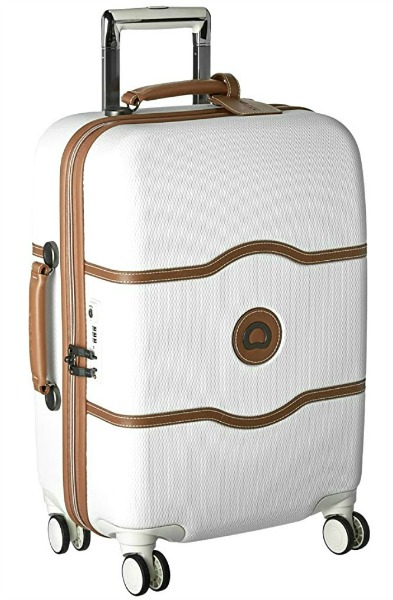 Delsey Paris Chatelet Suitcase
If you want a luxe look without a high price tag, the 21" hardside Chatelet is pretty for beachside, yet well-priced in comparison to similar styles on the market. Or find a bag suited to your length of trip and travel in style with our favorite carry ons, duffle bags, and weekender bags. 
Learn more about the Delsey Paris Turenne suitcase in our complete review!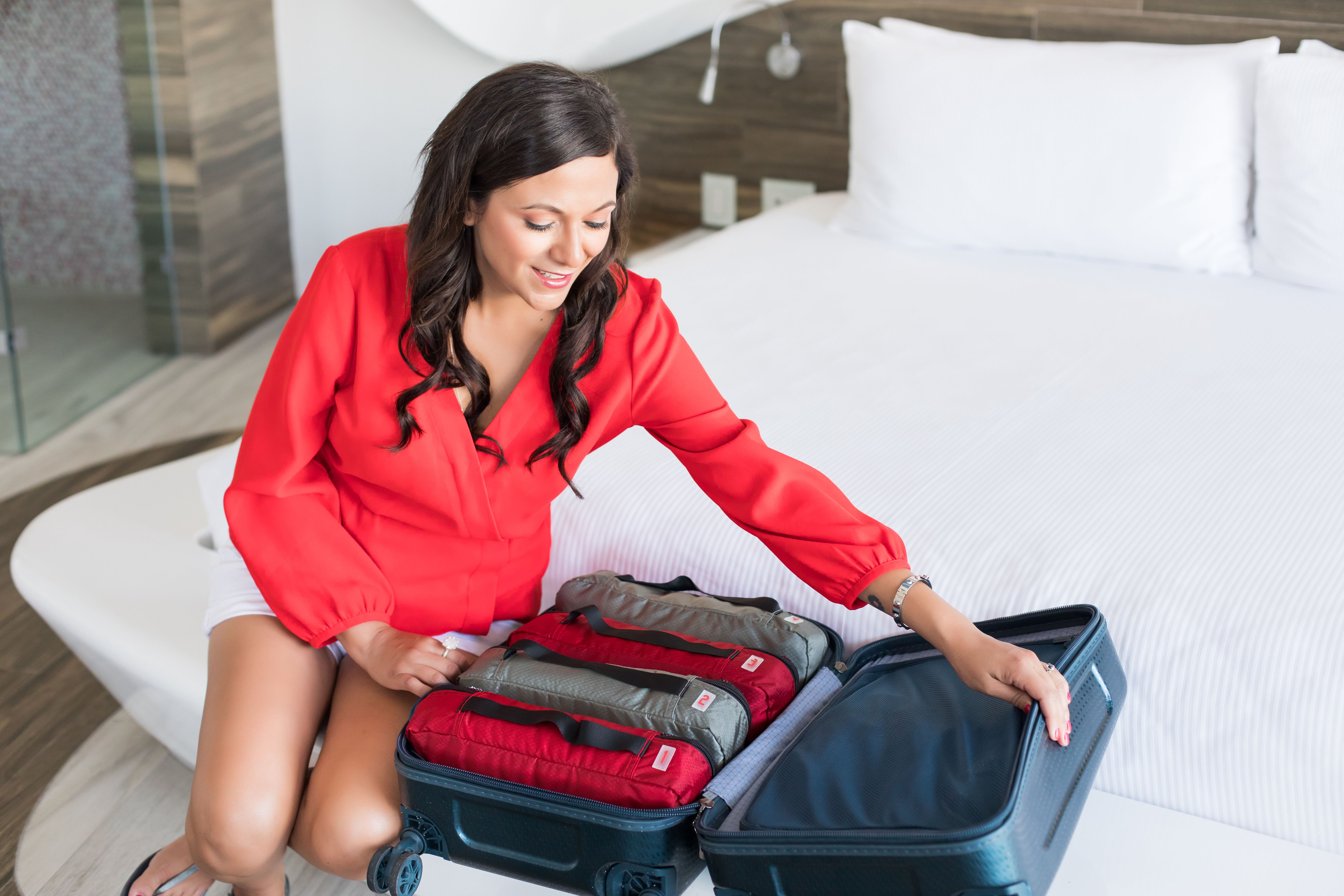 Use Packing Cubes to Organize
To be a pro packer, you can use Compass Rose packing cubes to help you pack for your exciting beach trip. They're great for keeping your different outfits organized, with the numbered and color-coded pouches. You can use them to pack by activity, by splitting your tops and bottoms, or by day (day 1, 2, 3, 4, etc.).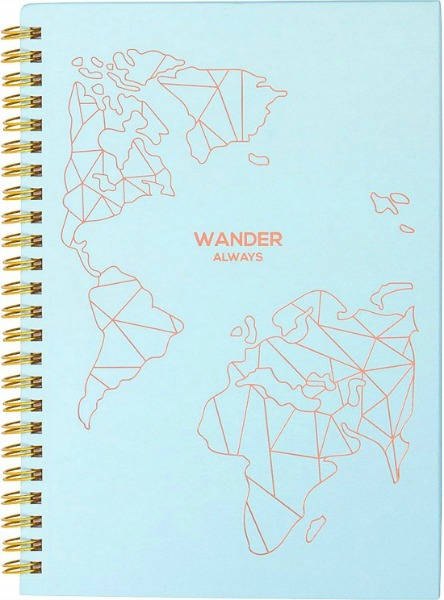 Planning Your Activities 

When it comes to organizing activities and transportation, add travel guides to your list, and another helpful item is this Lemare trip planner for women—whether digital or hard copies, I love the convenience of having the information for my destination in one location. 
Having a travel guide allows you to find places you would never have known existed, and I've certainly found a few hidden gems during my years of traveling through reading. I also love speaking to locals when I travel, as they always have a restaurant recommendation that isn't in the books!
Beach Vacation Clothes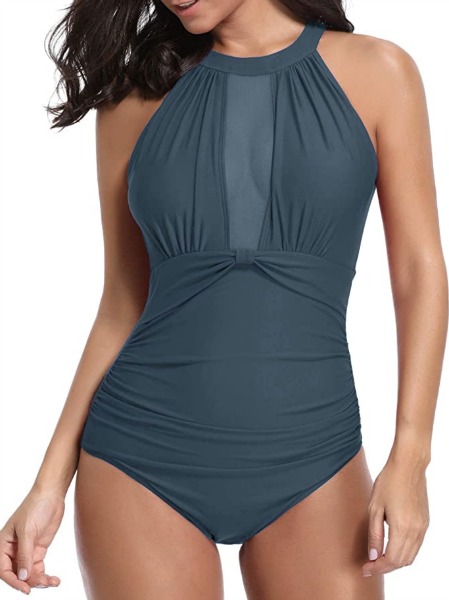 Tempt Me Women Swimsuit | Sizes XXS-XL Regular & 16-24 Plus
Swimwear
Take the plunge in the perfect swimsuit! The most obvious item you'll need for a beach trip is a bikini or one piece. And the gorgeous colors and patterns of the Tempt Me suits make it hard to just buy one!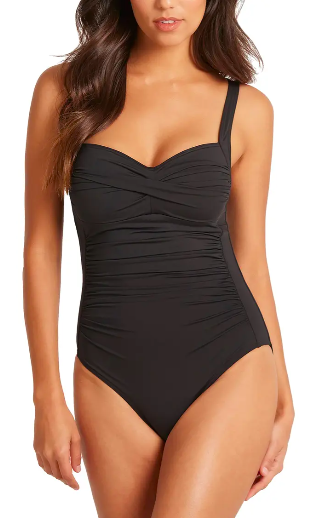 Sea Level Twist Front Swimsuit | Sizes 4-16
And this Sea Level Twist Front Swimsuit fits that bill nicely—comfy and flatters ladies curves! 
There is also a great range of higher waisted bikinis online and on the high street, for those who prefer to wear separate pieces.
Check out our tips to finding the best swimwear for your body type!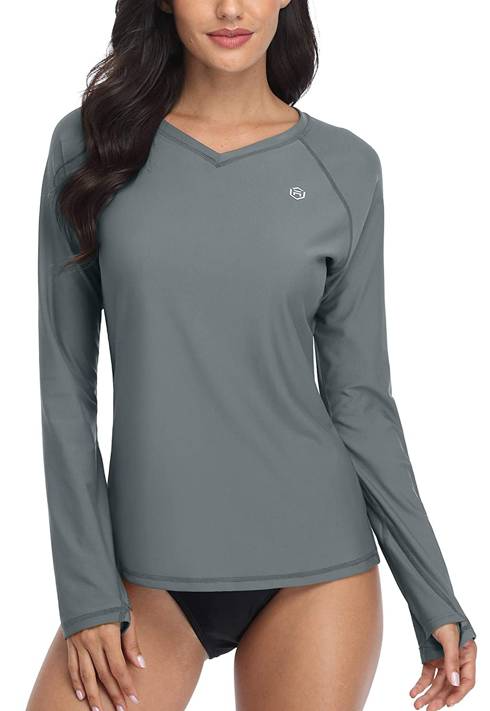 Sociala Rash Guard | Sizes S-XL
Rash Guards
If you head to the beach to partake in water sports, like paddleboarding, surfing or diving, you might want to get a rash guard to wear over your swimsuit. The Sociala rash guard comes in multiple colors and protects you with UPF+50.
Here are the top womens rash guard picks that you'll love to wear on your next salty adventures!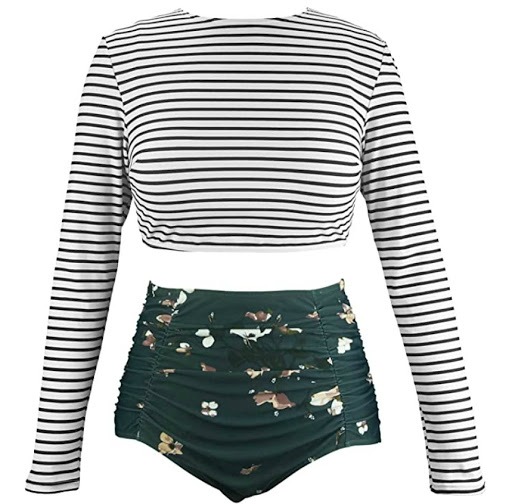 COCOSHIP Swim Set | Sizes 4-20

Another fun way to way rash guards is on your beach vacation is by taking sets, like this COCOSHIP swimming set. They protect you from the intensity of the sun and there are a ton of cute designs available.
These two piece women swimming sets are chic, comfy, and offer coverage and support where it counts!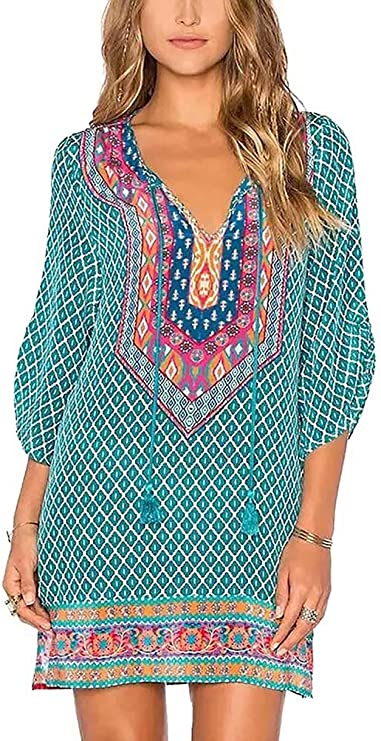 Urban CoCo | Sizes S-XXL
Cover-Ups
A cover-up is a beach essential! Take this Urban CoCo, you can throw it over your swimsuit on the way to the beach so that when you arrive, you merely need to slip it off to be ocean ready!
These are the best swimsuit coverups of the season!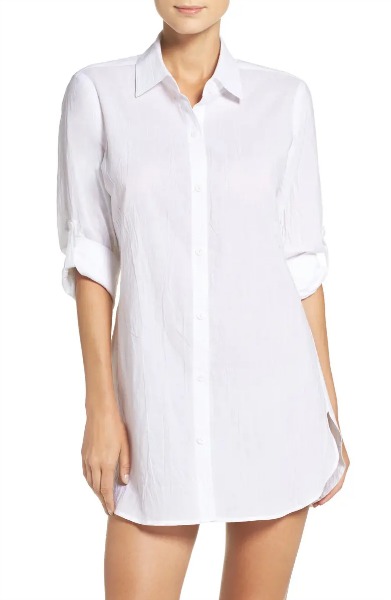 Tommy Bahama Boyfriend Shirt Cover-Up | Sizes XS-XL
I love these flowy shirt styles like this Tommy Bahama boyfriend cover-up that can be worn with a pair of denim shorts to still look sophisticated enough to wear for brunch pre-beach, or for sunset drinks on the way back to the hotel or Airbnb.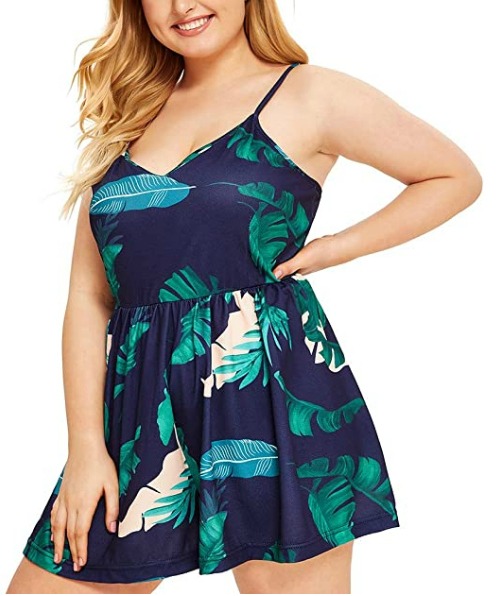 Romwe Floral Print Romper | L-4X Plus
Romper
When you're at the beach, the dress code is casual, no matter what country you're visiting—so why not don a cute piece like this Romwe romper? Something about the salty sea air encourages you to let your hair down and be free. As a woman who has spent many a year living in beach towns, daytime chic is whatever is cool and comfortable for you.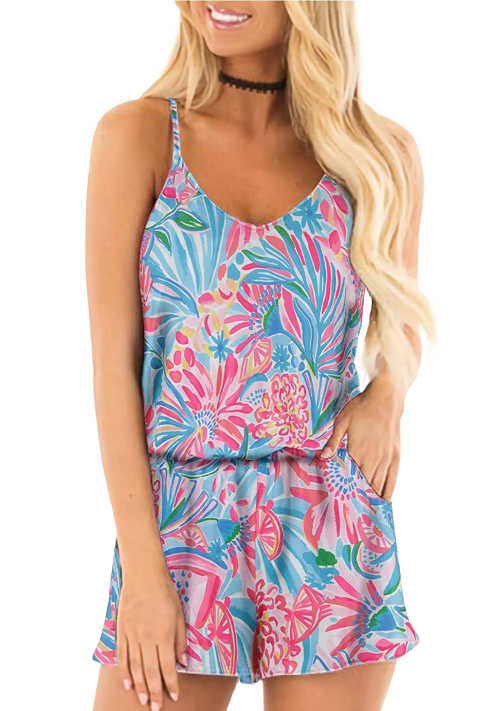 RAISEVERN Summer Romper | Sizes S-3X
This pretty n' pink RAISEVERN romper looks a little more polished than shorts and t-shirts, while still being easy to throw on and not taking up much packing room in your suitcase.
Checkout these top recommendations for fashionable rompers for your next getaway!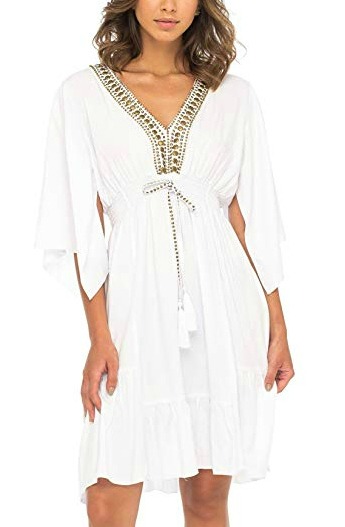 Back From Bali Sundress | Sizes S-XL
Beach Dress
If a romper isn't your style, a loose fitting day dress like this pretty Back From Bali dress can go over a swimsuit to create another effortless look. Accessorize it with a large sun hat and shades for a beach friendly style that's also dressy enough for lunch or souvenir shopping.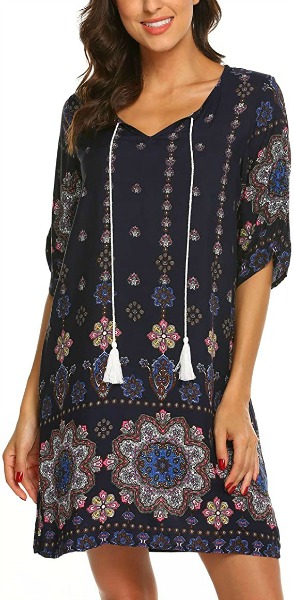 Halife Vintage Tassel Neck Tunic | Sizes M-XXL
Saunter around in style and ease with this Halife tasseled tunic that evokes lazy beach days. While we're speaking of daytime wear, in resort towns you'll find that women often wear a bikini or swimsuit under clothes instead of underwear so they can always be prepared for a beach detour, should the opportunity arise!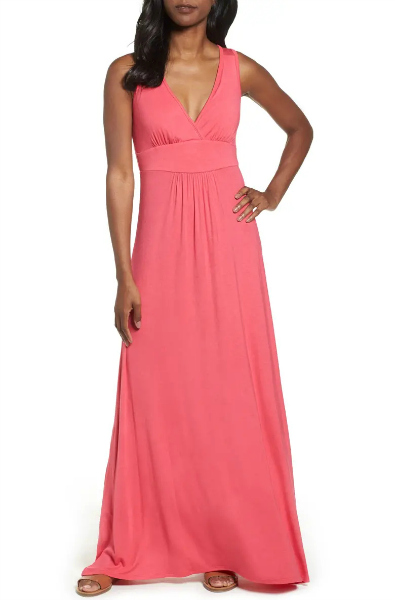 Loveappella V-Neck Jersey Maxi Dress | Sizes XS-XL
Evening Wear
When you're at a beachy location, you still will want to dress for dinner if you go to a nice seafood restaurant on the malecon. This Loveappella maxi dress is popular with TFG readers and comes in Caribbean friendly colors!
These versatile, beautiful summer maxi dresses are perfect for your next vacation!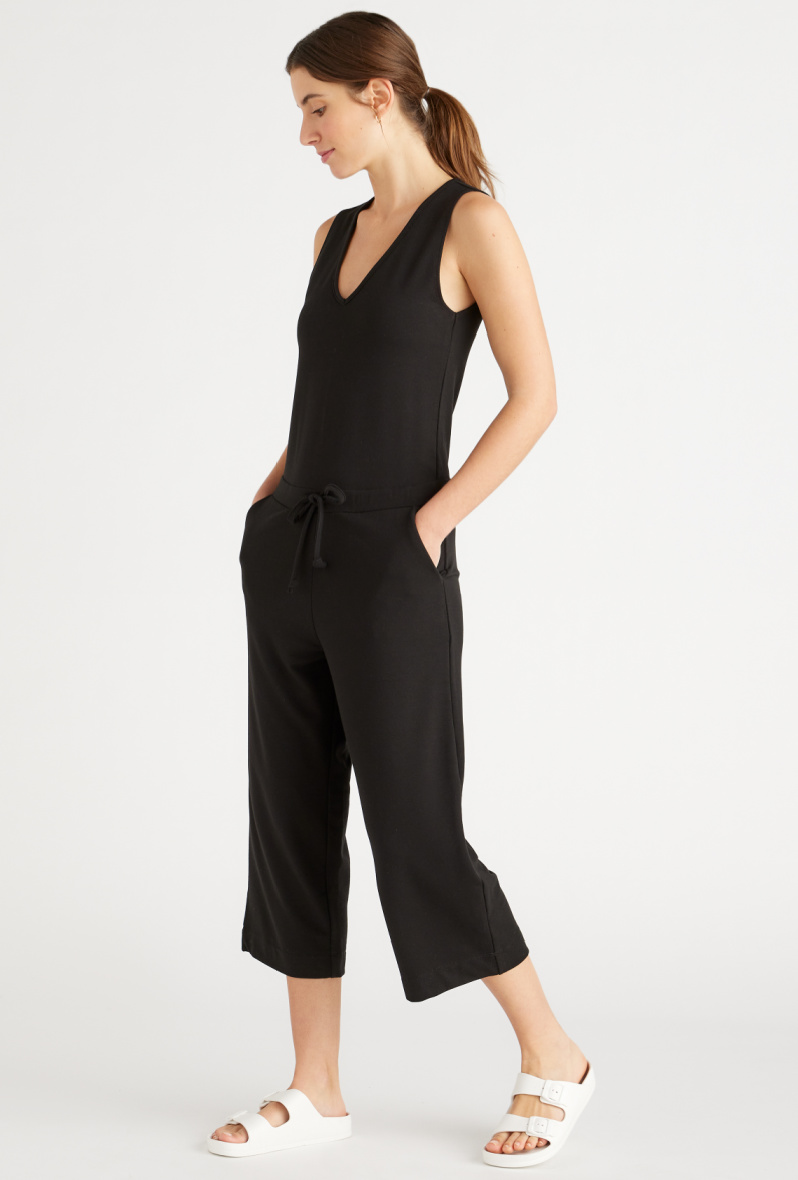 Quince French Terry Modal Jumpsuit | Sizes XS-XL
While a  breezy dress is always a winner, why not try a low-maintenance fit one-piece, such as this Quince jumpsuit that ties at the waist. Team up your evening wear with a cardi if the nights get a bit cooler with the evening sea breeze and a pair of stylish sandals to complete the look.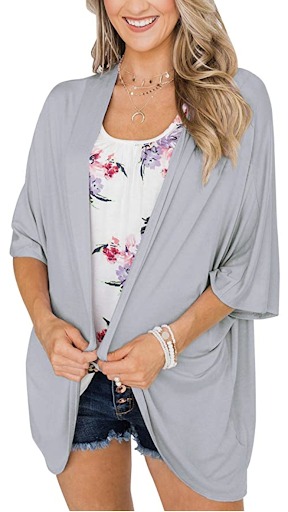 BB&KK Kimono Cardigan | Sizes S-3X
Summer Wrap
At the end of a long day on the beach it can begin to cool down. So you may wish to add this jersey BB&KK wrap cardigan on your beach packing list for when the temperature drops. Something lightweight like this is packable and doesn't crease when you squish it in your bag (or packing cube). Even if you're wearing shorts and sandals, you feel instantly warmer with the something around your shoulders.
Beach Accessories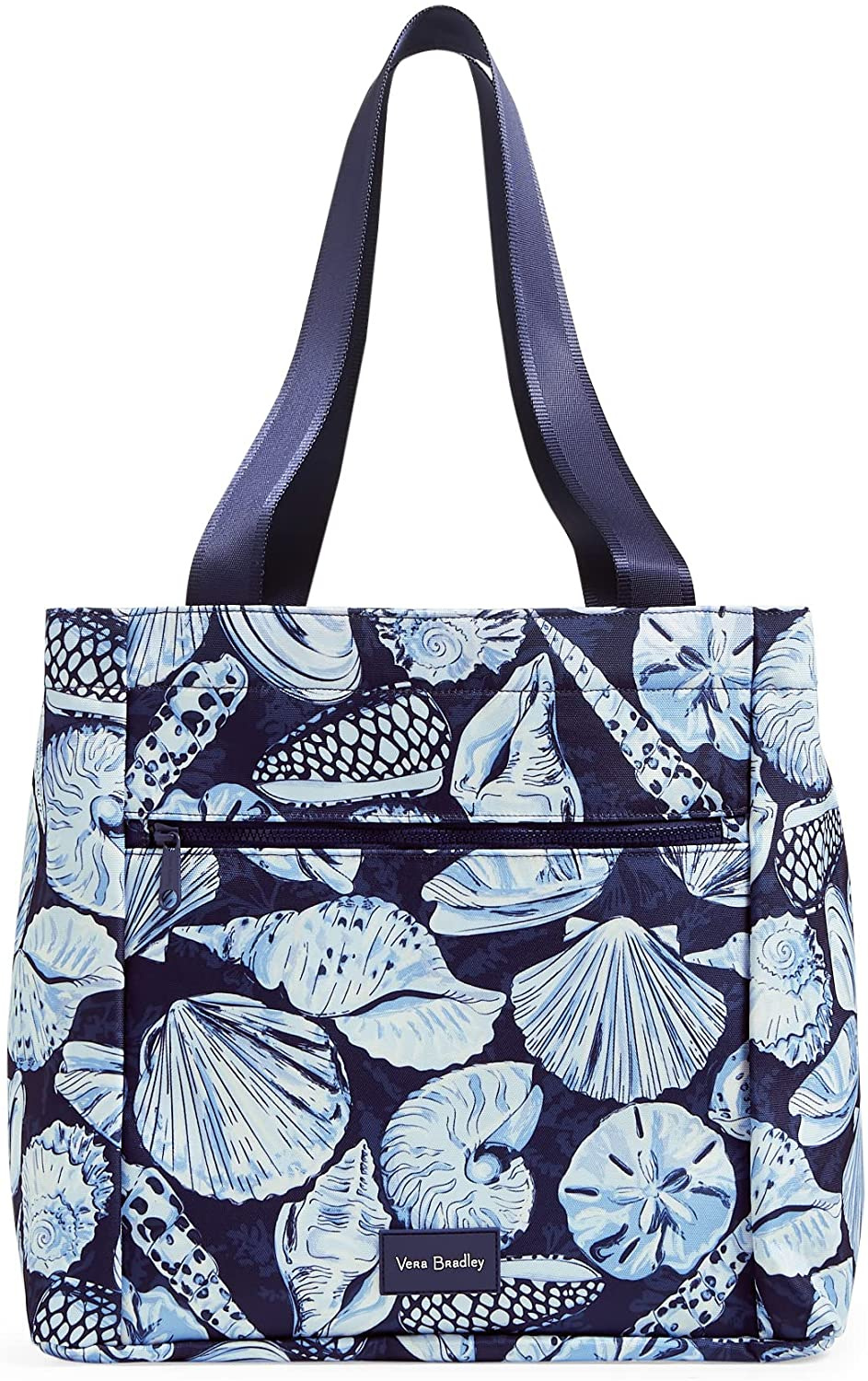 Vera Bradley Drawstring Tote Bag
Beach Bag
Get ready for long, relaxing days in the sun with the perfect beach bag.
Start by selecting the perfect tote for your beach vacation packing list. Choose a lightweight packable travel tote or cute, stylish bag you can also use at home. 
If you fly to your beach destination, you could also use your beach bag as your airline personal item. If you do, choose one with zippers to stay extra secure at the airport and while on the plane.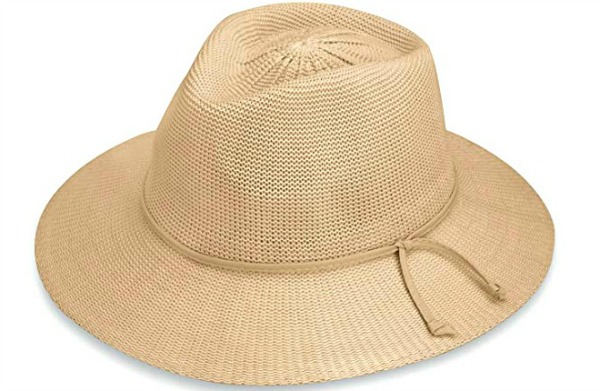 Sun Hats
A long day at the beach allows plenty of time for the sun's rays to penetrate your skin. Keep looking fresh and skin protected by having a sun hat to stay shaded. 
This Wallaroo hat has a wide brim and is packable. Plus, hats are great for covering us messy beach hair after a long day of splashing in the surf!

Sunglasses
A beach look is never complete without a stylish pair of sunglasses. I highly recommend polarized lenses when traveling somewhere where the sun can be intense, and these Ray Bans in the classic aviator style look good on all face shapes.
Beach Footwear

Beach Sandals
Sun, saltwater, and sandals. They don't always go together, so ensure your flip flops are fit for the beach and avoid materials like leather and suede! 
The Threads flip flop has a cute bohemian feel with the fabric strap, while the sole offers arch support and amazing cushioning. You can easily wear these with a bathing suit or sun dress!

FitFlop iQushion Ergonomic Flip-Flop
But, if you want something more beachy looking, these other FitFlop iQushion Ergonomic Flip Flop can act as your on-beach shoe with some very light walking around and they'll dry fast as you sip a fresh juice at a seaside cafe! 
One reader says, "I have six pairs of FitFlops and they have seen me through Pompeii, the Acropolis, and 10 miles of walking through Turkey."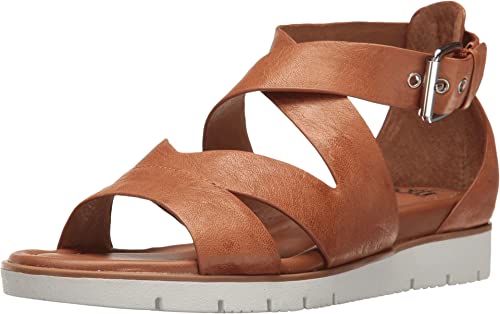 Evening Sandals
Heels and sand just don't go together, and even if you want to dress up at night, anything more than fancy sandals, or at a push, wedges will look too out-of-place. 
Relish in the opportunity to enjoy a nice evening out without your feet being in pain with a pair of dressy sandals. Tan really does go with everything, so one tan pair of sandals will combine with all of the outfits you could possibly take!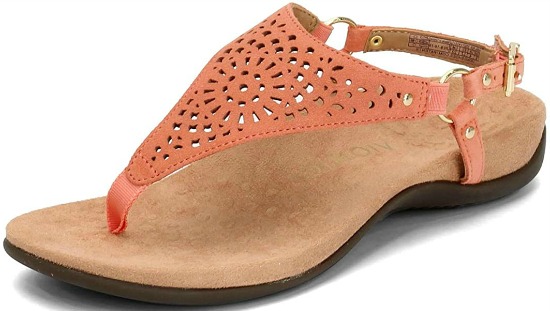 However, the single most popular sandal for travel now has a new style with perforated details.  So pretty! The Vionic Kirra sandals provide arch support and look fab with a summery evening dress. A vacation must-have!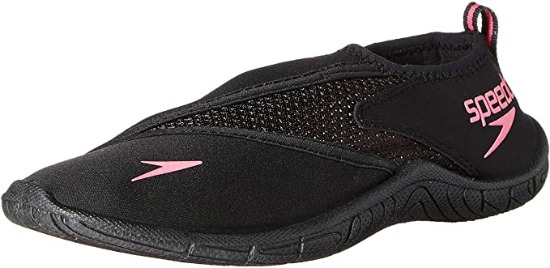 Water Shoes
If during your beach vacation, you plan on partaking in water sports, or maybe the beach is a bit rockier, you may prefer to be around the oceanfront in a pair of water shoes.
Ones like these Speedos are quick drying and can be worn as easily around the beach.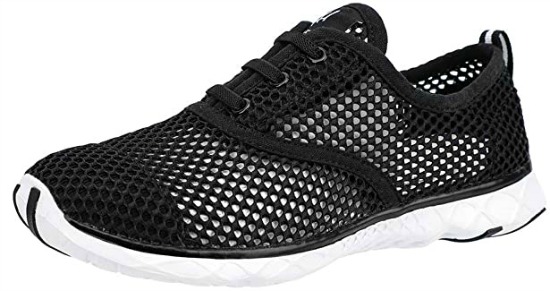 These Aleader aqua shoes would be perfect on trips where you'd be doing light hiking or paddle boarding, and kayaking, as it has a secure sole and will give some grip on wet surfaces.
What to Bring to the Beach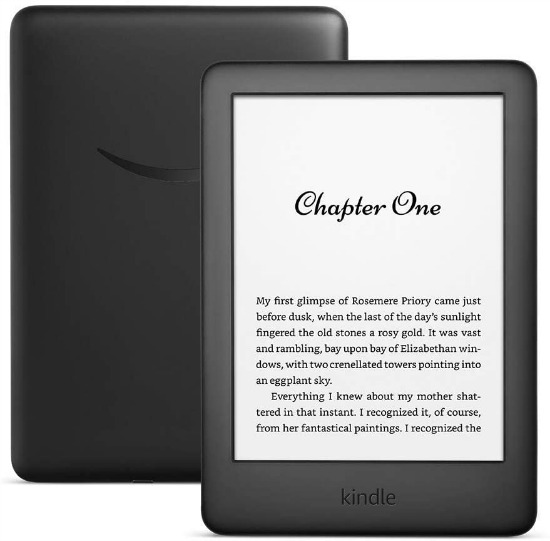 Books and Magazines
Books, magazines, and summer beauty essentials keep you from boredom and sunburn.
If you plan on a little R&R, adding some reading material to your beach vacation packing list is an absolute must. I use my smart phone as an e-reader with the free Kindle App. To ensure that you're always charged, add a portable charger to your beach checklist. Find good reads for print or on Kindle and download before you travel to avoid larger data downloading costs.
Surf, Sand, and Celebrity! Don't forget your fashion, beauty, and gossip mags! Also available in print and on Kindle but personally, I love a good old fashioned mag in print. Get them in advance or buy them at the airport.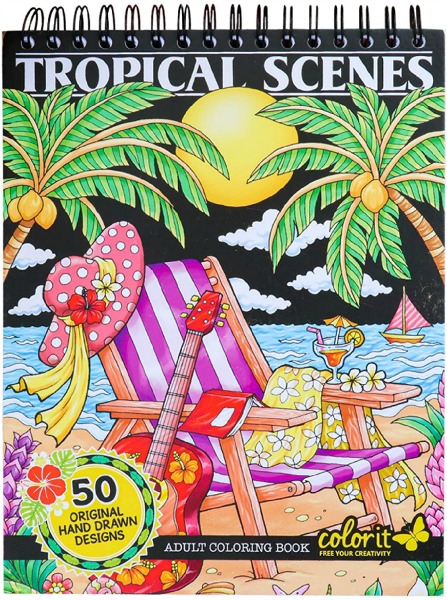 Colorit Colorful Tropical Scenes
Coloring Book and Pencils
While they may not be traditional beach items, pack yourself some colored pencils or gel pens and a coloring book to enjoy mindfulness whilst listening to the ocean waves. Coloring books aren't just for kids, and there are a great range of adult coloring books that can whittle away beach time and give you and your kids something fun to do!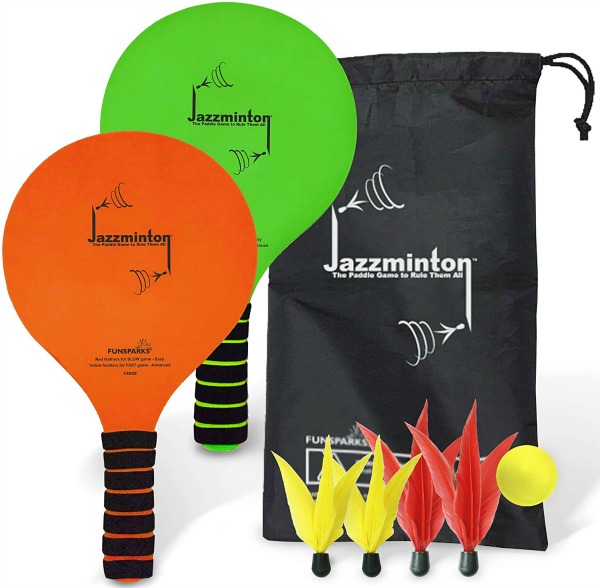 Funsparks Jazzminton Paddle Ball Game
Beach Games
If you're more active, take some beach games to enjoy. Classics such as paddles and boards, footballs and frisbees are always popular and don't take up much space in a beach bag. Little ones are always amazed at the wonder of flying a kite too, and the ocean breeze makes a beach the perfect place to experience this childhood joy!
Another option could be a packable corn hole game! It may not be the best if you're traveling by airplane, but if you're beach vacay is part of a road trip, this is a great addition that could fit in the trunk.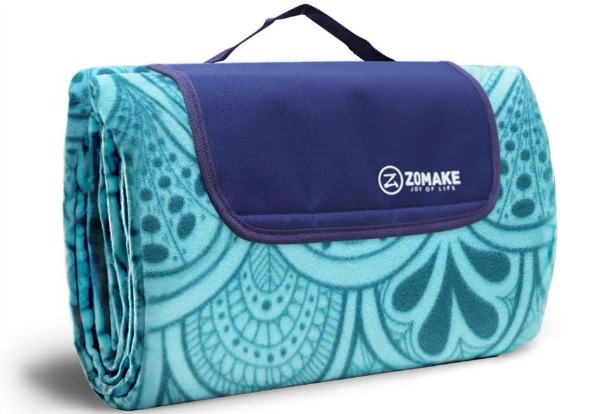 ZOMAKE beach and picnic blanket
Beach Mat
When you're on the beach, you'll want to be able to lie and catch those golden rays. Towels can get damp and soggy if on wet sand, or can be completely sandy and horrid to lie on. You can enjoy the beach with this ZOMAKE sand-proof beach mat. The sand simply brushes off making it great for picnics and sunbathing on. It's lightweight and folds down to a compact bundle less than 1 lbs in weight. 
I also love Turkish towels as an alternative to a beach towel too, They are super lightweight and fold down to practically nothing in your bag!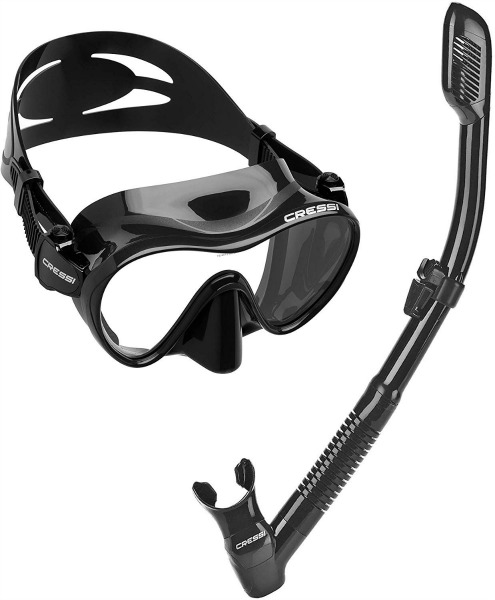 Snorkel Set and Fins
If you're an ocean lover you can spy on the creatures of the deep using a snorkel and mask set. Choose a snorkel that has a 'dry' top as they won't let water creep inside. This Cressi snorkel set should do!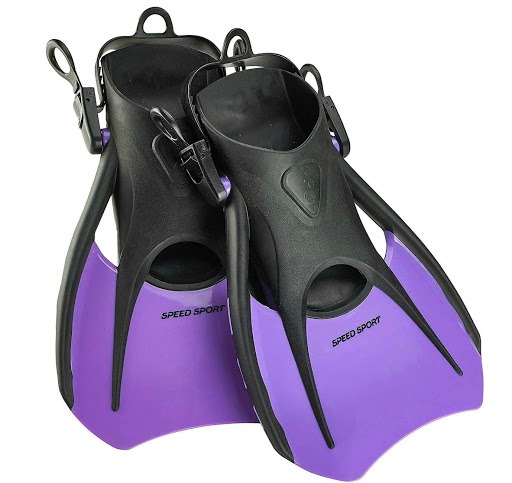 Fins will help you to swim, if you're planning on being in the water for a while. Compact snorkel fins like these ones from Phantom Aquatics are short and stubby, but give propulsion as you swim. 
If you're planning on scuba diving, rather than snorkeling, you will need longer scuba fins to be able to kick under the deep.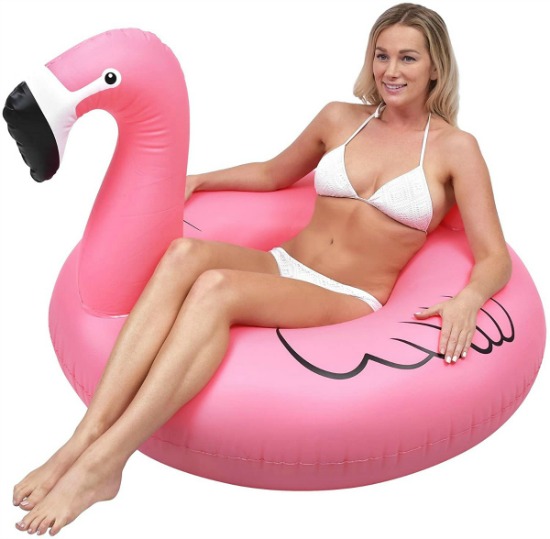 Flamingo Inflatable Pool Floatie
Inflatable Floaties
Now any trip to the beach or coast is going to be water based, and if you really want to have some fun, why not ride the waves on a fun giant floatie!
I'm not going to admit that they can't be difficult to climb onto, but the fun of riding an iconic unicorn or flamingo inflatable can't be beat – plus the photographs are Insta worthy of any family album!
In terms of traveling light though, these floaties aren't the most economical on baggage space nor on weight, as they can be pretty heavy. But they are great for a beach road trip when you have space in the car!
Toiletries for the Beach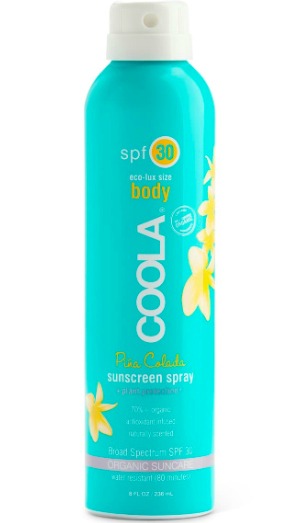 Sunscreen for Face and Body
Lastly, don't forget your beach beauty must haves. I love this lightweight COOLA sunscreen for my body and I'm also a big fan of the Neutrogena sunblock sticks for my face which helps me to travel liquid-free. 
If you're planning on snorkeling or scuba diving whilst at the beach, I advise you to use reef safe sunscreen as it's better for marine life and coral which can be harmed by the chemicals in regular sunscreens.
Don't forget your after sun too!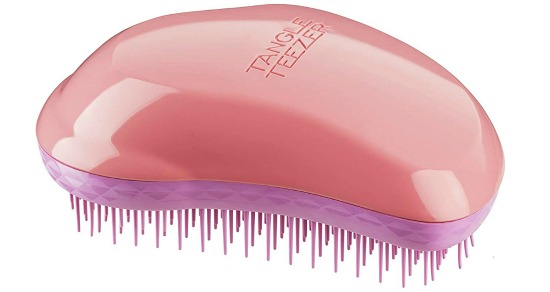 Detangling Hairbrush
A day on the beach can turn even the most coiffed hair into a tangled mess by the end of the day, especially when you play in the surf or there's an ocean breeze! Pack a hairbrush to calm your hair and look your best, or even better, a Tangle Teezer which is great at detangling wet hair after your ocean dip!

Sun Bum 3-in-1 Leave-in Hair Conditioner Spray
Sun Hair Care
As well as protecting our skin, a day at the beach can frazzle your lovely locks too. Take care of them with a conditioning this Sun Bum UV conditioning spray to avoid dry frizz and split ends.
---
What are your beach vacation packing list essentials?
---
For more tips on beach vacation packing list, please read:
---
LIKE THIS POST? PIN THIS PIC TO SAVE IT!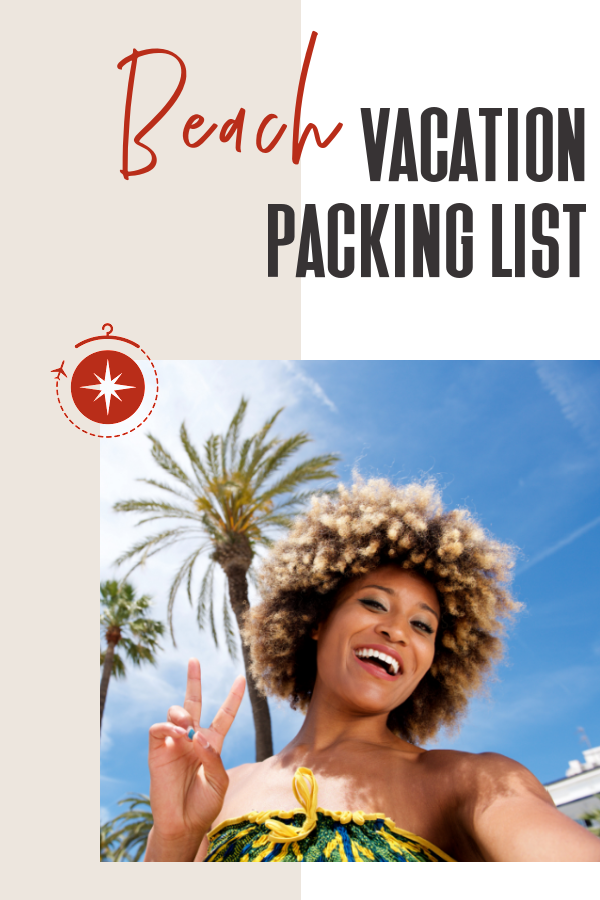 ---
We hope you enjoyed this beach vacation packing list! Don't forget to share this guide with your friends on Facebook, Twitter, or Pinterest. Thanks for reading!
---