10 Step Packing Guide to Stop Overpacking
I'm a Chronic Overpacker and Don't Know How to Travel Carryon Only?
FOLLOW THESE STEPS TO LEARN HOW 
---
This is a common packing question and we can help you by breaking it down in the following steps. Click on each of the below items to learn more about each one.
Step 1
First, thing's first: don't stress. Packing isn't easy. Whether you're going away for a weekend or a year long trip with a bit of time, planning, and careful product selection you can pack well for any trip. These tips can help you if you want to travel carry-on only or if you simply want to choose the best options for your destination in a regular size suitcase.
These are a few quick ideas on how to avoid overpacking.
Step 3
You'll use the most important concept to help you determine what you do and don't need: a capsule wardrobe. If you feel extremely overwhelmed at the idea of moving abroad, review this packing course which shows you specific techniques to plan around limited clothing choices, varying climates, and other unexpected life situations.
Step 4
Don't overpack shoes. Choose ones that match all your clothing and pack no more than 2-4 pairs. Read this 10 step guide to packing the best travel shoes for any trip. Browse our top travel shoe suggestions based on the footwear most recommended by TFG's readers.
Step 6
One of the most important aspects about packing efficiently is using travel organizers. This is especially important because you want to make the most of your suitcase space.
Watch this packing video to learn how to use packing cubes to maximize space and never check a bag again. These are the top 12 reasons why I prefer packing cubes to other organizers.
Step 7
Learn how to downsize your toiletries and try not to bring a lifetime supply of any product. For useful tips such as downsizing toiletries and choosing the best travel makeup, visit our Travel Beauty section.
Step 8
Packing well depends on your research. Determine what activities you will do on your trip to help you pack only the clothing you will use.
It's very important to check the weather forecast for your destination on weather.com or bbc.com/weather several weeks and days before your trip.
Step 9
Reference these 10 step guides on packing by trip length for additional tips:
Step 10
Sign up for Travel Fashion Girl's monthly newsletter and get instant access to free packing templates, downloadable checklists, ebooks, and more!
For more help, read our getting started page and…
►  Join our Facebook group to ask packing questions.
►  Also, read our Facebook page to find answers to similar questions. Don't forget to "like" the page!
►  Lastly, for additional visual inspiration, check out our Pinterest page and various clothing ideas.
►  For ideas on where to shop, check out our best online shopping sites.
Happy travels!
Alex
Editor of Travel Fashion Girl
LIKE THIS POST? PIN IT TO SAVE IT!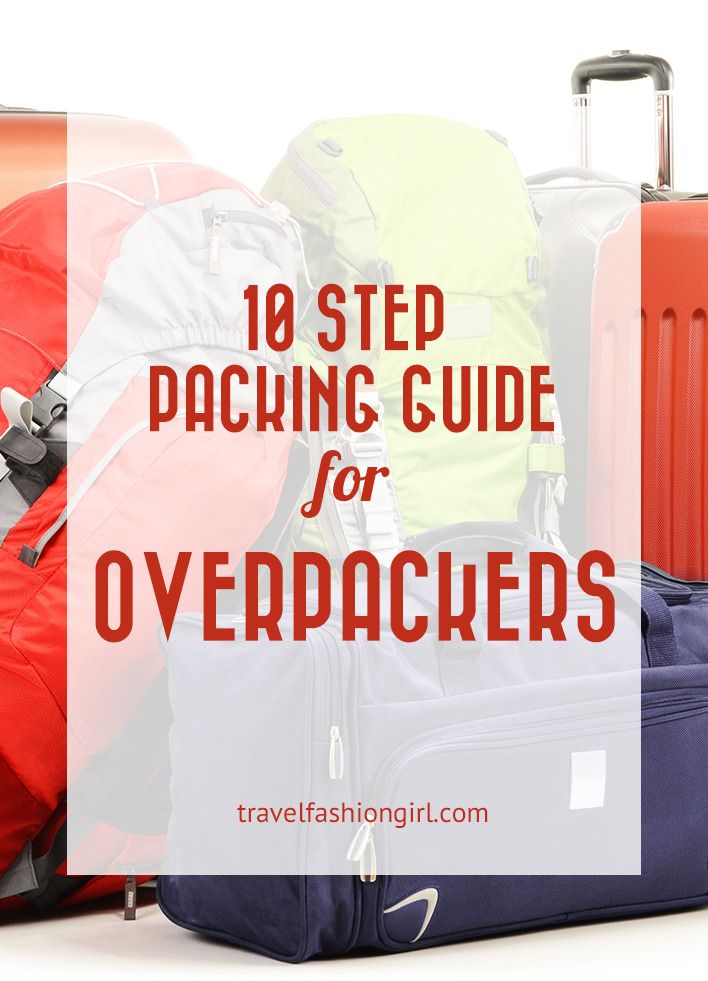 Did you find this article helpful? Please share your own tips or feedback in the comments below! Don't forget to share this guide with your friends on Facebook, Twitter, or Pinterest. Thanks for reading!