Support TFG by using the links in our articles to shop. We receive a small commission (at no extra cost to you) so we can continue to create helpful free content. As an Amazon Associate, we earn from qualifying purchases made on Amazon in addition to other retailers featured on the blog. Thank you, we appreciate your support!
Malaysia is a wonderful mix of traditional SE Asian, Indian, and Chinese cultures; the national motto is "Unity From Diversity," and people seem to live this every day.  In addition to warm and friendly locals Malaysia has interesting sights and temples; islands for scuba diving and swimming; and vibrant cosmopolitan cities.
Follow these tips to learn more about what to wear in Malaysia!
---
What to Wear in Malaysia
Written by: Phebe Schwartz
---
Travel
The island of Langkawi is a laid-back tropical paradise. In the island of Penang, Georgetown street art is Insta-worthy mural heaven and it's also an architectural treasure, too. Melakka is the same. Kuala Lumpur is a thriving metropolis full of museums, shopping malls and open air markets, a philharmonic orchestra, and uber modern futuristic architecture.
The national flower, the hibiscus, is seen everywhere, from the money to the lampposts.  Monkeys can be found just outside the city, there are firefly colonies along the river, there are elephant sanctuaries and traditional orang asli (literally "original people") villages where people live without electricity and grow or hunt their food.  The whole country is beautiful and complex.
Style and Culture
Walking around the capital, Kuala Lumpur (KL), we see women in skirts and tops, jeans, shorts, robes that cover from neck to toe with colorful headscarves, saris, kurtas, anarkali and fitted slacks.  There's a little bit of everything here, in a wonderful fusion of style and culture.
When planning what to wear in Malaysia, think about adding lightweight airy fabrics in vibrant prints and colors to your travel capsule wardrobe. Color is a major element in fashion.
Tip: Want to pack light, use packing cubes to compress your clothing as shown in this video!
Shopping
And the shopping!  I especially like the Central Market, with the building dating back to 1888, full of places to buy souvenirs, food, and clothing.
Although you'll carefully plan what to wear in Malaysia, you could easily arrive in KL and go straight to the market and buy absolutely everything you need for a wardrobe:  slacks, skirts, dresses, tops, sweaters, jackets, all in gorgeous batiks or cottons perfect for the climate.  Even shoes, handbags, and luggage are available!  (Okay, so bring your underthings.)
But you won't find strapless dresses, or short shorts, or even spaghetti straps.  This a predominantly Muslim country, and while tourists often flout the cultural norms, this also opens them up to being perceived as something other than they may wish.
Outside of Kuala Lumpur, shoulders and knees should be mostly covered, but sleeveless seems to be acceptable. When in doubt, do as the locals do!
Climate
Malaysia is also tropical, running between 2 to 7 degrees north of the equator.  Think breathable and flowing fabrics.
Your capsule wardrobe for Malaysia should include:
Tops
Several lightweight tops – these are all either cotton or rayon.
Shorts or a skirt
– should be about knee-length.
A midi-skirt that can also be worn as a strapless dress is a good idea, though I'd save that for evenings at clubs, or beach resorts.
Dress
– A print dress that can work under any of the tops, especially if you belt the top for a more fitted look.
Slacks
– Include a cotton pair, and other breathable trousers.
Include a sweater,
– especially if you're going to the central highlands, where it can get chilly.
And remember a scarf or shawl
– for evenings as well as temple or mosque visits.
Stick with flats or wedge sandals
– The roads and sidewalks seem to rarely stay flat, so don't plan on high heels.
Consider including a pair of rubber or plastic shoes,
-the tropical rains come and go whether it's monsoon season or not.
And go crazy with the color
– really, you'll rarely see someone in solid black and no color here!
Well, except the occasional woman covered in head-to-toe black robes.  Feel free to mix orange and pink, or red and turquoise, it all seems to work!
---

---
Add Malaysia to your travel list, it really is a great country – don't miss it!
 What are your tips on what to wear in Malaysia? Please comment below!
---
For more Asian Packing Lists, please read:
Suggested Travel Resources:
---
I hope you found this post on what to wear in Malaysia useful. Please share with your friends on Facebook, Twitter, or Pinterest. Thanks for reading!
---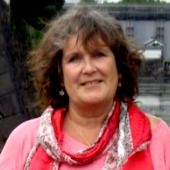 Author Bio: Phebe Schwartz started traveling and living overseas at age 19, and haven't stopped. Her career has included two years in Africa with the Peace Corps, and a three month trip home from there. As a result of living in Liberia, West Africa, she found a job teaching art in the US Virgin Islands, where she spent 25 wonderful years. Now retired, she and her husband are just traveling the world and having the time of their lives; the plan is to have no plan, the philosophy is that where they end up is where they are meant to be. Follow their adventure at their travel blog: Rolling Luggagers.
---