Support TFG by using the links in our articles to shop. We receive a small commission (at no extra cost to you) so we can continue to create helpful free content. As an Amazon Associate, we earn from qualifying purchases made on Amazon in addition to other retailers featured on the blog. Thank you, we appreciate your support!
Traveling in the shoulder season has many benefits but the one major downside is packing for variations in weather. Keep reading to learn more about how to pack efficiently when dealing with different weather in a single trip.
---
What to Pack for Shoulder Season
Written by: Niki Landry
---
I am an avid shoulder season traveler. If I have the flexibility, I will always choose to travel before or after the main tourist season of a destination. It allows me to save money and avoid the crowds, but the downside is the unpredictability of the weather.
Download our free guide on how to pack for mixed weather trips!
When you travel in the months flanking high season, all expectations go out the window; you need to be ready for any possibility and change in the weather.
What exactly does this mean for your travel wardrobe? Keep reading for a packing list of transitional clothing that will see you through your shoulder season travel.
Layers can help you be prepared for the changes in the weather. Read more tips about how to create a functional but minimalist capsule wardrobe with Pack Light Stylishly!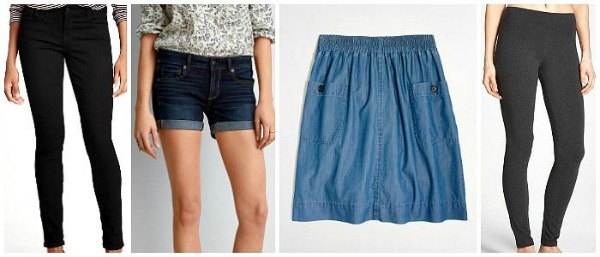 Jeggings | Denim Short | Skirt | Leggings
Bottoms
I always like to begin at the bottom. The workhorses of your travel wardrobe need to be versatile, comfortable, and low maintenance. These four pieces will have you ready to tackle sun, rain, and even cold (layer the leggings under the jeans).
The darker colors help to extend the time between washings, and each bottom has a little stretch for comfort and to help hold their shape.
Find out the best leggings for women that travel!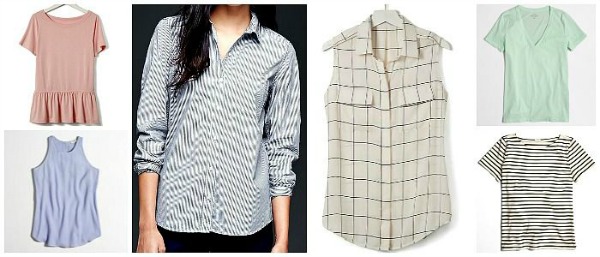 Top | Tank | Shirt | Sleeveless |  V-Neck | Tee
Tops
An assortment of sleeve lengths and styles is the most favorable way to pack for unexpected weather. Mix t-shirts, collared, button down, and one or two patterns for maximum flexibility.
Just these six shirts and four bottoms give you twenty-four outfit combos. You will have to factor in some laundry days to make them stretch that far, though.
Find out how to do laundry while traveling!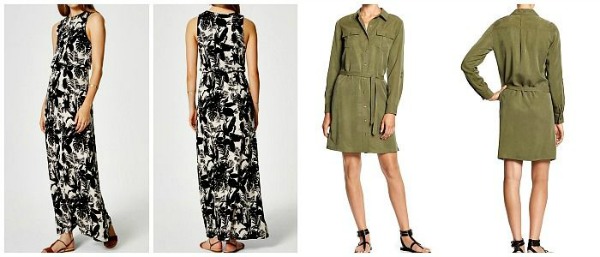 Floral Maxi Dress | Roll-Sleeve Shirtdress
Dress
I chose two dresses for this packing list, but if you wanted to be frugal you could probably get away with only one.
I look for opposites when I'm selecting items. The shirtdress has a shorter hemline and longer sleeves, versus the long maxi skirt and sleeveless top. This makes them easy to wear in any weather.
If it's cold, layer on tights and a jacket, and the loose fit will keep you cool in the heat. You can always roll up the sleeves or knot the skirt as well.
For an additional outfit, I like to layer a tee over the maxi and tie or knot the shirt to define the waist.
Find out why a dress is one of the best items to pack for mixed weather trips!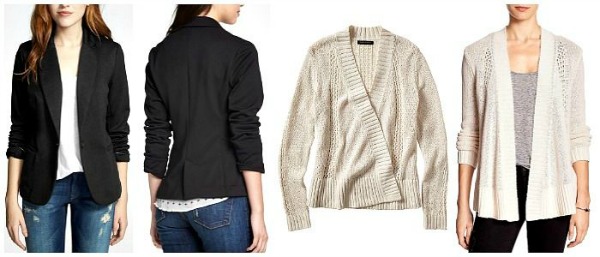 Outerwear
For casual days, an open cardigan is a simple addition to any of these outfits. It's also an easy item to store in a packing cube inside your daypack or purse for a quick change in weather.
For a more polished look, I went with a knit black blazer. The length is a little longer and the material less structured, so it works well for everyday wear.
If you need (non-bulky) warmth, bring a pair of thermal underwear for women!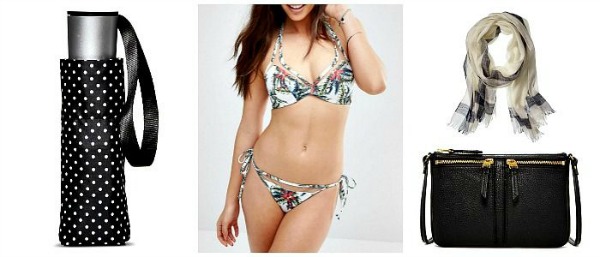 Umbrella | Swimwear | Scarf | Crossbody
Extras
Always bring at least one swimsuit. Even if the weather predictions are rainy and chilly, there just may be one great day of sunshine. That's exactly what happened on my springtime trip to Portugal this year, and I was ready with my bikini to hit the beach.
For all of the non-sunshine days, make sure to pack a compact umbrella and scarf. If you travel to a place known for misty and rainy weather, then I would switch out the umbrella for a water-resistant jacket.
Take a look at our round up of the 23 best one-piece swimsuits!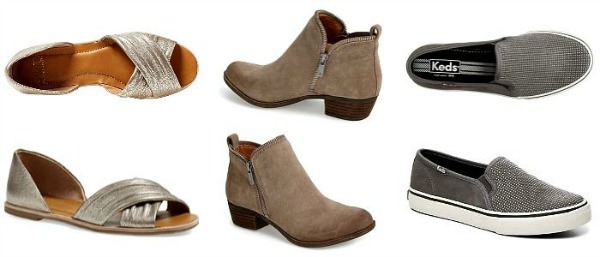 Shoes
The trifecta of stylish shoes for shoulder season travel are: casual flat, neutral boot, and dressy sandal. They cover any activity and are comfortable enough for extended wear.
The neutral colors and metallic sandal easily let you mix and match your shoes with all of your potential outfit combinations.
Find out how to choose the best travel shoes!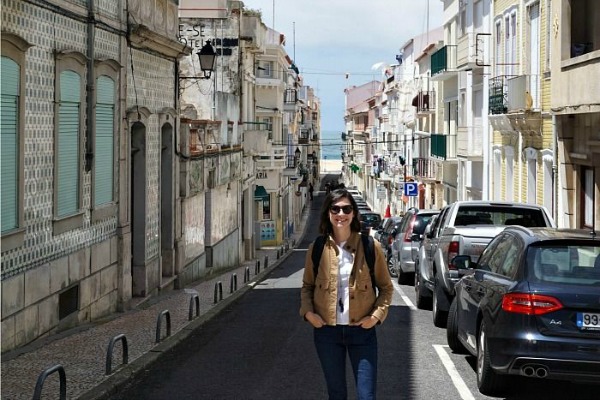 ---
What are your tips on what to pack for the shoulder season? Share in the comments!
---
For more packing tips, please read:
---
LIKED THIS POST? PIN THIS PIC TO SAVE IT!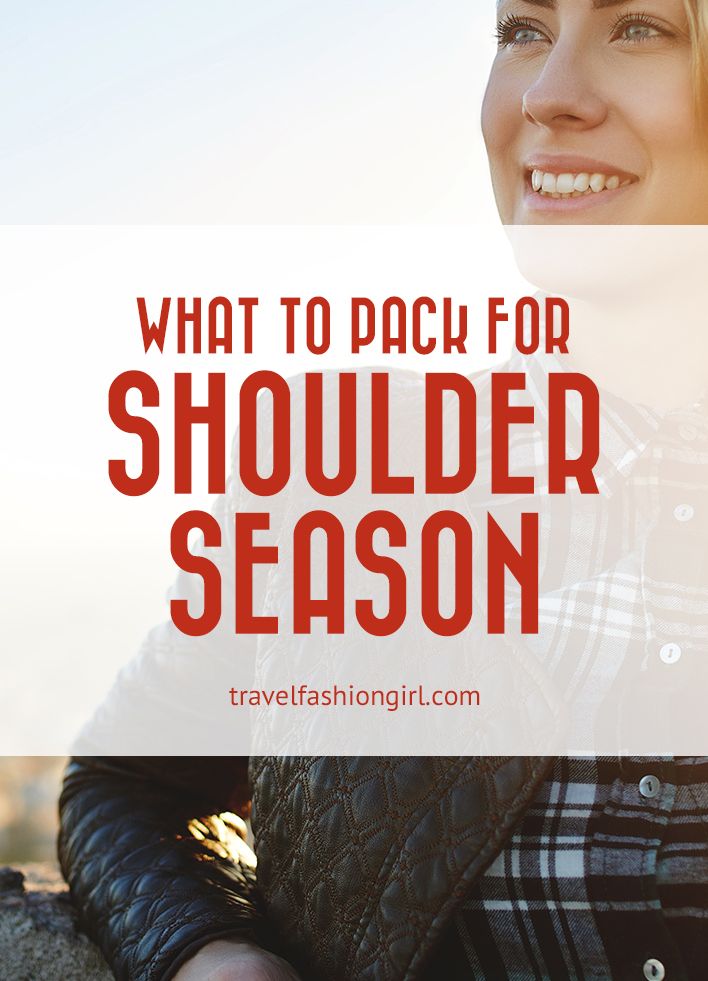 ---
We hope you liked this post on what to wear for a shoulder season. Please share with your friends on Facebook, Twitter, and Pinterest. Thanks for reading!
---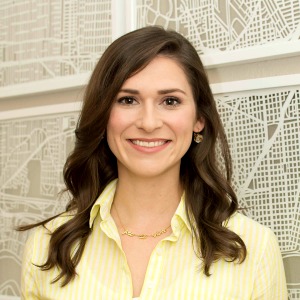 Author Bio: Niki is an interior designer and artist from Louisiana. In addition to her design work, she writes for local and online publications sharing her experiences and passion for travel. Niki is currently adding stamps to her passport while building her design practice, Niki Landry Designs.
---