Support TFG by using the links in our articles to shop. We receive a small commission (at no extra cost to you) so we can continue to create helpful free content. We earn from qualifying purchases made to the featured retailers. Thank you, we appreciate your support!
There is one major difference between being at home in the winter and traveling when it's cold: the amount of time you'll spend outdoors.
When you're traveling, you'll likely spend extended periods of time outdoors sightseeing. Don't be unprepared. Read this winter packing list for cold weather!
---
Cold Weather Winter Packing List
---
Table Of Contents
While on a trip to Paris, I observed countless travelers shivering in misery as they stood in line for one to two hours in the rain to see the Catacombs. (I bought my ticket online and still waited an hour!)
One girl said, "this sucks" as she stood in line behind me wearing a light military jacket, capri leggings, and white knit sneakers. She wasn't the only one unprepared for the low temperatures in Paris that day.
And it's not just Paris. You'll encounter extremely cold destinations when you travel in the winter. Unlike winter at home, you have to be more prepared when you're on the road because you can't let the weather keep you from exploring your destination.
Tip: The sun might set as early as 4pm in some European destinations in the winter. Keep this in mind when you leave your accommodation for the day. Bring layers if you plan to stay out until the evening time.
Why the Weather Matters
You should always check the extended forecast when planning what to pack for a trip. Once you've researched the weather, you can focus on creating a travel capsule wardrobe whilst avoid packing all the wrong things.
You not only want to check the temperature but you also want to make note of the sun AND the wind chill factor. 5C / 41F can feel much colder when there are high winds. Likewise, it can also feel warmer during the daytime if the sun is out in a cloudless sky.
It's important to note that bulky fabrics won't necessarily make you feel warmer! You have to choose the right cold weather fabrics and layer your items strategically as explained below (and also check out the preparation video below too!).
Watch this video to learn what to pack and prepare for winter travel!
Start by reading these posts to learn more about packing for cold weather:
Quality Cold Weather Clothing is Worth It
Quality cold weather clothing tends to be expensive but well worth the expense. There's no point in spending money to travel half-way around the world to have a miserable experience.
With that being said, I do like to save money when possible, so I buy these types of items during sales such as Black Friday, Memorial Day, Labor Day, and the after-Christmas sales.  For a little more help, the video shared below can also give ideas on how to choose winter clothing.
Choosing clothing for winter just got easier—watch this video to learn more!
Many times, Amazon or Sierra Trading Post will have closeouts and offer cheaper prices than other retailers, so this is where I shop at other times throughout the year.
In fact, I kept an eye on both of these websites for almost a year until I found the perfect waterproof jacket, which I feature below.
Note: if you're used to warm climates or get cold easily, then do not skip out on any of the below essentials!
Add the below items to your winter packing list to ensure you stay warm and dry when you're traveling in cold weather: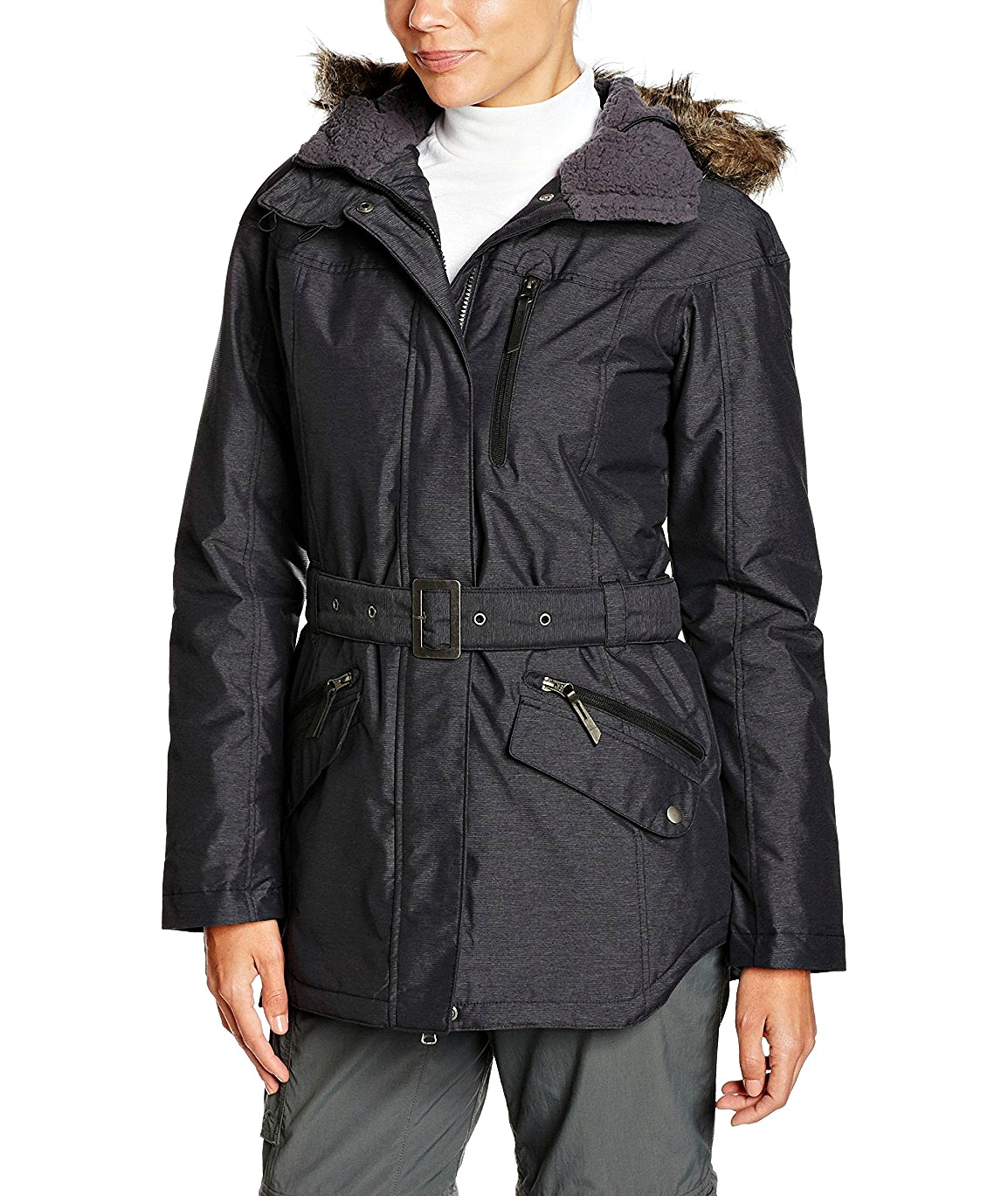 Columbia Carson Pass II Waterproof Jacket
Waterproof Jacket
Not all waterproof jackets were created equal. And when it's constantly raining while you're on a two-hour walking tour of a city like London, you'll be grateful you invested in a quality rain coat.
After testing out various jackets, I bought the above Columbia Carson waterproof jacket and couldn't have been more happy with my purchase. Not only was it 100% waterproof but the insulating Omni-Heat material also helped keep me warm, too. (For 1x-3x Sizes Click here.)
Find out the benefits of the Columbia Carson jacket in my video review!
I chose this jacket because I didn't want to wear an outdoor-look. I appreciate that it offers a balance of functionality with a classic look, which is perfect for me, which I reiterate in the video review above.
While I was able to squeeze it into my carryon, it isn't a packable jacket so it's best worn on the airplane and while in transit. However, if you're traveling this time of year then you'll probably want to wear it all the time and won't need to pack it anyway.
You can find additional waterproof jackets here: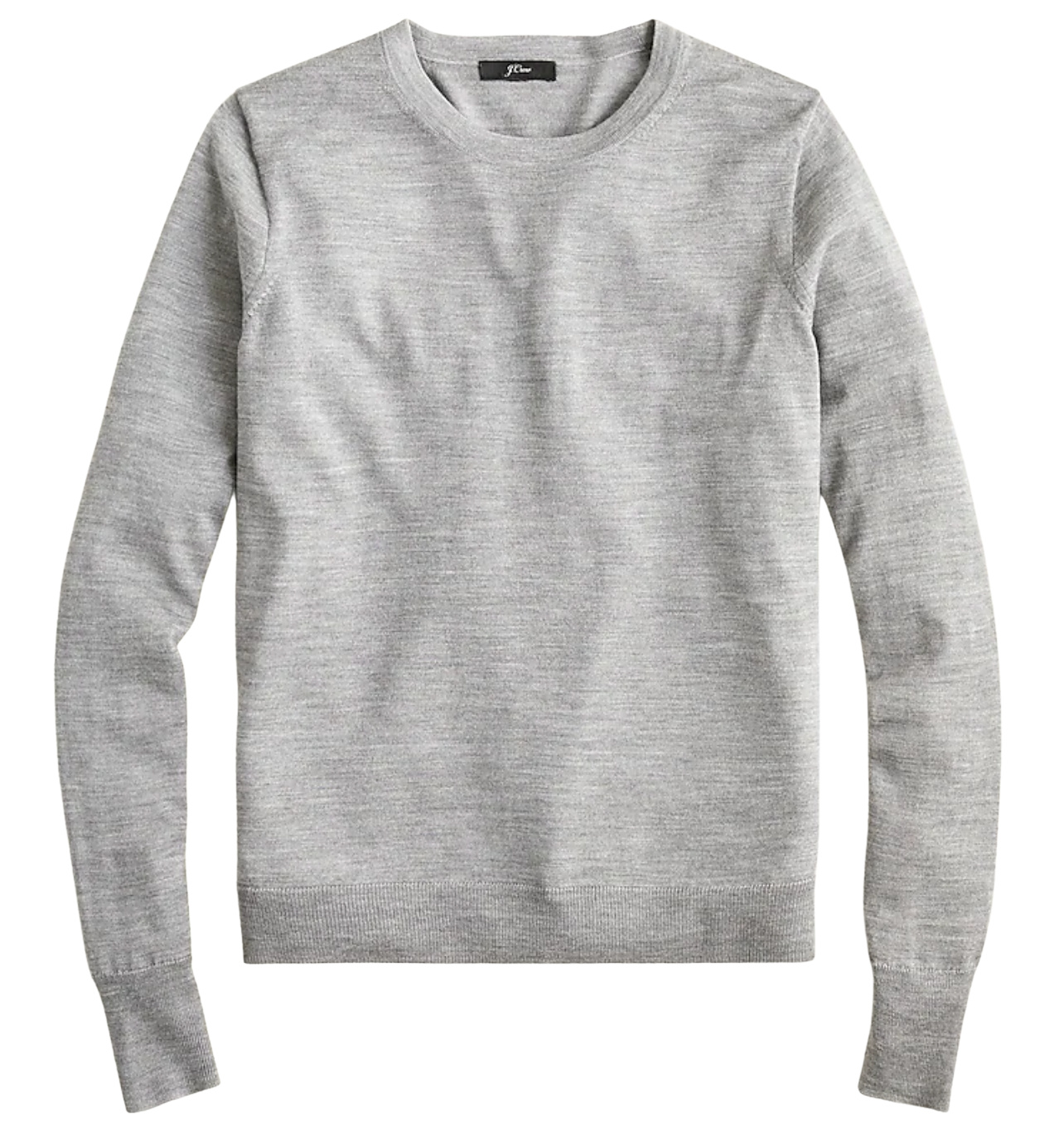 J Crew Halle Merino Wool Sweater
Warm Layers
Underneath your waterproof jacket you'll want to wear warm layers. I like a nice, classic sweater in an ultra-warm yet travel-friendly fabric such as merino wool or cashmere. Since these items are on the pricey side, I stock up during sales and re-wear them over the years.
Other fabrics can keep you warm, too. However, merino wool tends to be the best travel fabric because it's the most functional yet it's so lightweight and packable!
I'm obsessed with merino wool sweaters because they're light yet incredibly warm. I've had them for years and they remain in good quality even though I've worn them repeatedly. Depending on how cold it is, I'll layer two of them to keep me warm.
To get a full list of choices, check out the best merino wool sweaters for women!
While merino wool reigns supreme for many travelers, some are allergic or don't like wool; cashmere has always been a suitable replacement but a costly option in comparison. It seems things have now changed with new brands emerging and offering products with these natural fibers at relatively affordable price points.
Readers love these cashmere sweaters for their polished and timeless look, incredible warmth, and versatility. Alternatively sweaters made from Alpaca are another great option for cold weather.
Learn why merino wool is the best fabric for travel!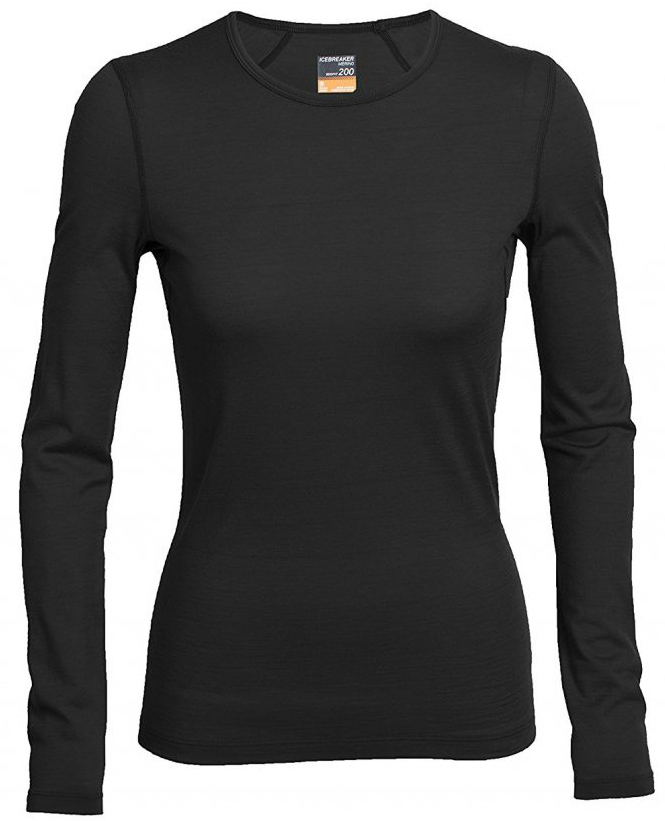 Thermal Top
When it's very cold, I also layer thermals underneath all my clothing. They're made from merino wool – and these are truly the absolute best fabric for thermals. If you're only going to invest in one merino wool item make sure it's thermals!
I have both grey and black thermal tops; I've chosen neutral colors so they can double up as regular clothes if needed.
For a thinner layer (that's not quite as warm), thermals made from silk are a popular option. I own these thermal top and bottom, which I can either wear under my merino wool thermals or underneath clothing that requires a more discreet underlayer, such as a nice blouse.
It's important to note that thermals are not warm when worn on their own. They're meant to be layered under other clothes and that's when they help insulate the warmth.
Choose from this and this round up of the best thermals for women!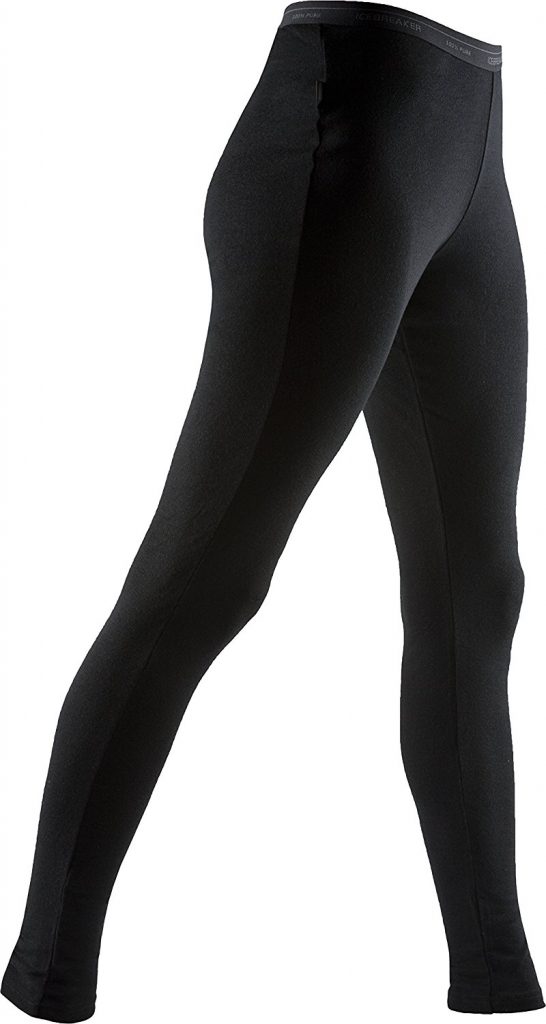 Thermal Bottoms
In addition to wearing thermal tops, I also wear thermal bottoms, too. Jeans are the most practical pants for cold weather travels to cities and can keep you quite warm when paired with a layer underneath.
While wearing jeans without an underlayer might be fine for home, it's not the same when you're traveling. It's surprising how cold your legs can get when you're standing outside in the rain and wind for hours at a time.
I have both merino wool and silk thermal pants, you can also wear fleece-lined leggings, merino wool leggings, or tights underneath your pants to stay warm in cold weather. As a bonus, you can also pair leggings or tights with dresses and skirts for mild winter days or when you want to dress up. Read this post for more info.
At 5C / 40F in Paris, I layered both tights and thermals underneath my jeans. The rain and wind made it extra cold!
Our readers chose these as the warmest cold weather pants!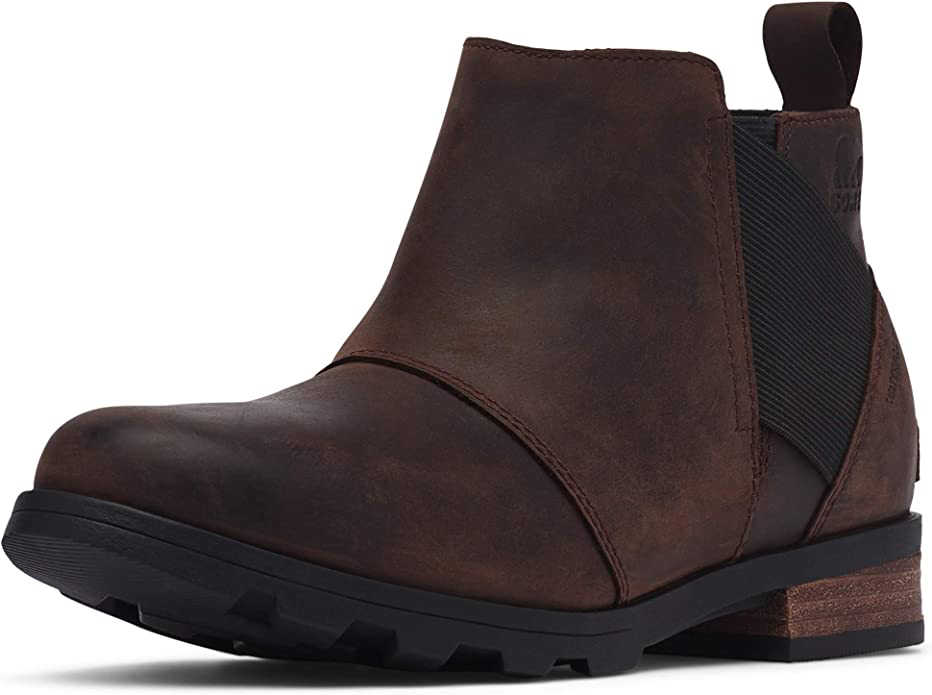 Sorel Waterproof Chelsea Boots
Waterproof Shoes
It goes without saying that you should avoid knit shoes and stick to leather (or faux leather) shoes for travel. Leather sneakers and leather ankle boots are two of the most practical choices because they take up less space than tall boots. (However, if you're going to extremely cold destinations, take the tall boots as your legs will need the extra coverage.)
Ankle boots are by far the most highly recommended shoes by our readers and we agree. Boots win over sneakers for us because they offer more warmth covering your ankles and allowing you to discreetly wear layers and high socks underneath your jeans. (I even cover more on proper winter shoes in the video below!)
Watch this video to get the lowdown on the best shoes for winter!
Boots will also more likely keep your feet dry preventing rain from sliding inside your shoes, unlike sneakers.
To be on the safe side, choose boots that specifically state that they are waterproof. Unless you're headed to the snow, skip the snow boots and hiking shoes and opt for regular boots with waterproof features instead. 
Leather (or faux leather) boots can also be waterproof but look for ones with a rubber sole so they also prevent you from slipping. You can use a waterproof spray for extra protection.
Take a look at the waterproof boots most recommended by the readers!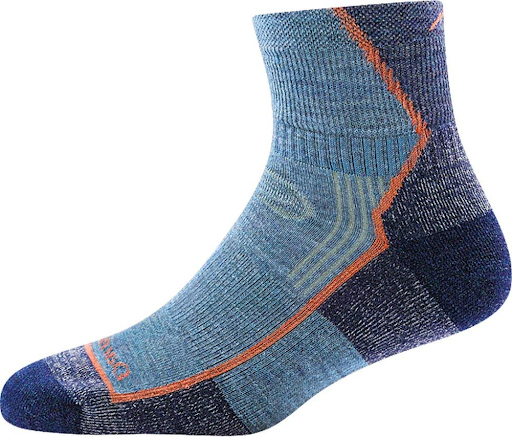 Darn Tough Vermont 1/4 Cushion Socks
Warm Socks
One of the mistakes I made on my trip was to take my regular socks instead of heavy-duty merino wool socks. My feet were cold! Big mistake since keeping your hands and feet warm helps to keep the rest of your body warm, too. I immediately ordered the Darn Tough Vermont 1/4 Cushion Socks as recommended by TFG readers.
One thing to note is to try on your boots with your socks in advance. You might need to get half a size of shoe larger to accommodate the thickness of the socks.
But whatever you do, make sure your shoes fit! Overly large shoes mean that your feet are not supported properly and that's not good when you're spending days on your feet walking.
This is the full round-up of the warmest socks for travel as recommended by the TFG readers!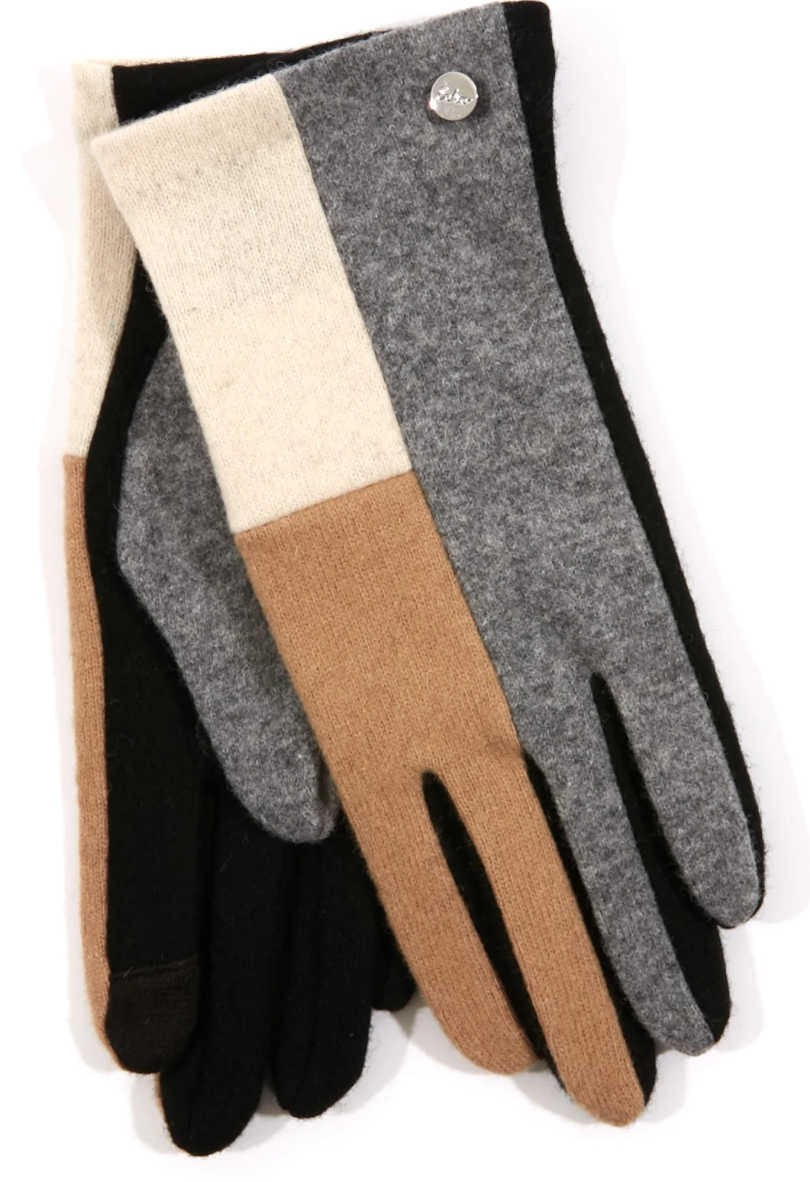 Readers Top Picks: Echo Classic Wool Gloves 
Not only is it essential to keep your feet warm but also your hands, too. I wasn't happy with my current gloves so I didn't bring them on my trip and I really regretted that decision!
Fortunately, I found an H&M and they had these wool-blend gloves. They were perfect and were available in various sizes. As a plus, they were thin but warm.
These are our readers favorite gloves for the cold weather.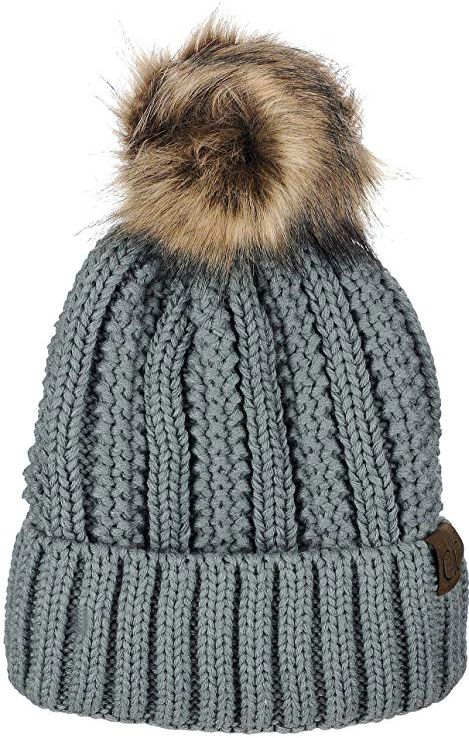 C.C Cable Knit Faux Fur Pom Fleece Beanie
The next essential accessory you need to add to your winter packing list is a hat. Even if your clothing isn't the warmest, a hat will help keep you warm.
I bought an inexpensive cable knit hat from Amazon and it's one of my must-have essentials. It's made a massive difference when I feel cold and I highly suggest you don't forget to bring one on your trip.
For more hat options, take a look at this. I like grey winter accessories as they match with everything!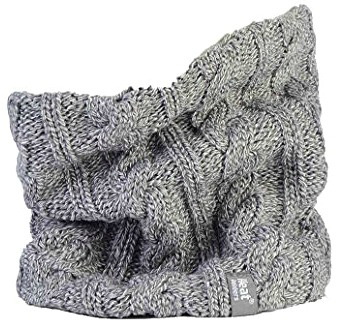 Thermal Winter Neck Warmer Gaitor
Scarf
Another inexpensive but warm winter accessory that's always on my packing list for cold weather is a woven scarf from H&M similar to this. It's my favorite thing ever and I even use it as a blanket, too. I love the size because I can drape it over myself as a poncho. I've used it like this over a jacket and it adds another amazing layer of warmth.
Alternatively, opt for an easy-to-wear neck warmer like the cable knit style shown above. This is a packable option that doesn't take up as much space as a blanket scarf but keeps your neck incredibly warm.
Choose a neutral print or a color to add a little interest to a solid travel wardrobe.
You can find a variety of warm scarves here!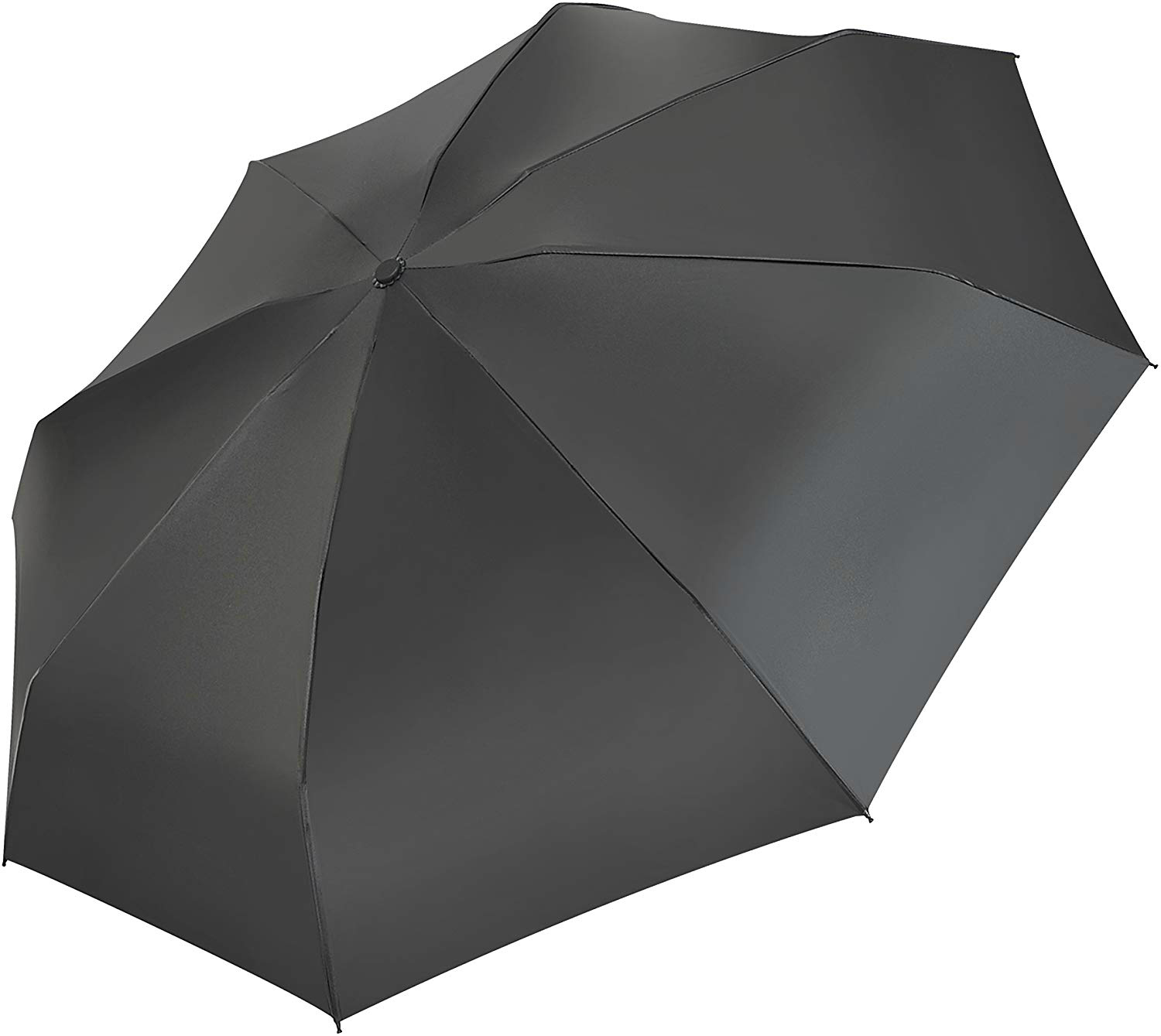 Travel Umbrella
Last but not least, I also recommend bringing a travel umbrella. Even though I had a waterproof jacket, I packed my travel umbrella last minute and it was a great decision!
Even though a waterproof jacket keeps you dry, after spending a long period of time outdoors you start to feel cold so an umbrella minimizes the amount of rain that hits you (and your face).
I was also able to share it with my friends who weren't as prepared for the weather as me. Bonus!
Choose more protection with these picks for the best travel umbrella!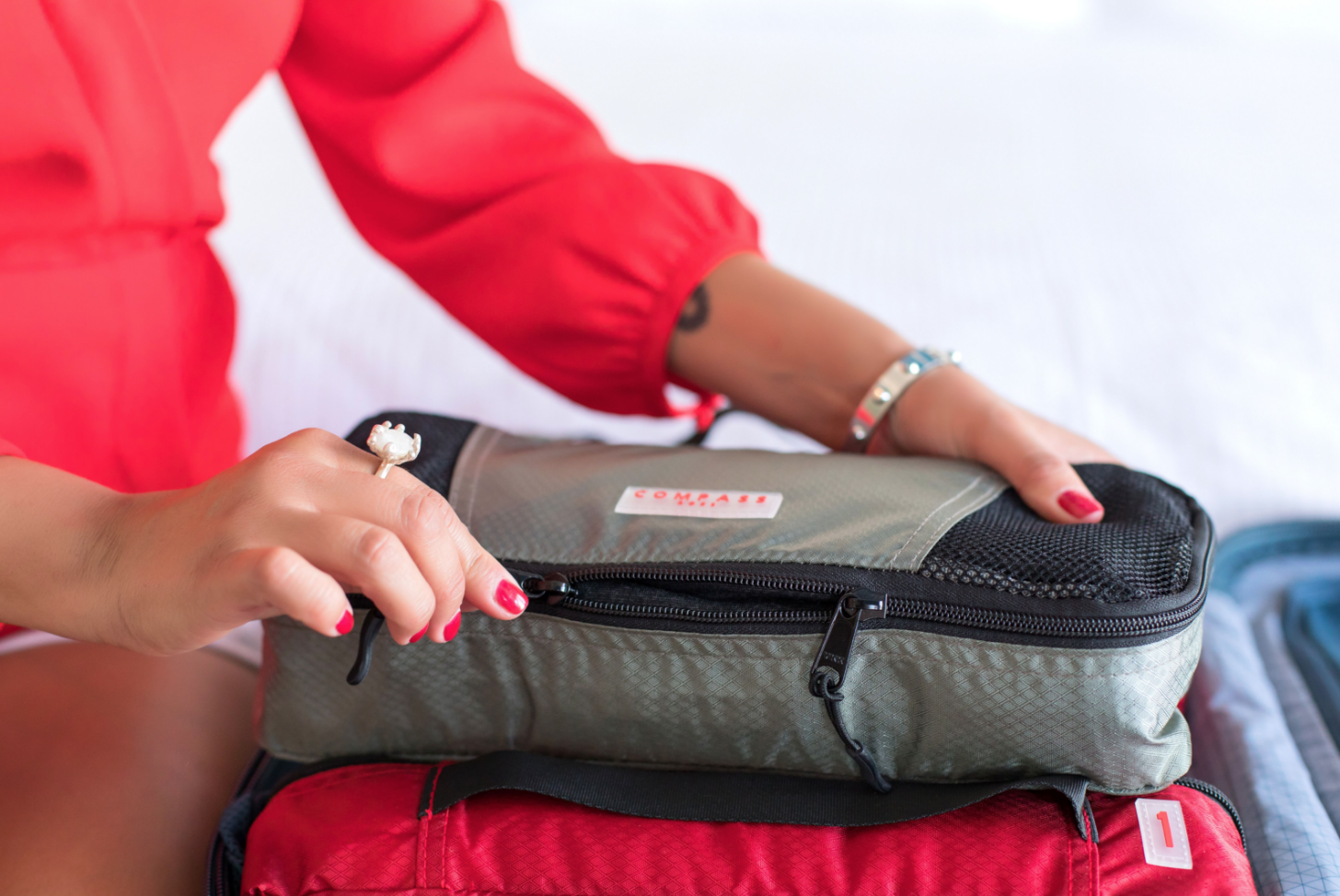 Compass Rose Travel Packing Cubes
The Best Method to Pack for Winter
The most efficient way to organize a winter wardrobe is to utilize packing cubes. While I've tried many brands over the years, I decided to create my own version that will take your packing to the next level: the Compass Rose Travel Packing Cubes shown above!
The 4-Piece Set of Carryon Packing Cubes are sized to fit the exact width of a carry-on suitcase and they also have a unique color-coded and numbered organization system.
I put together a five-part YouTube series showing you the different methods to use packing cubes. If you use this specific packing strategy, they can also compress your belongings. This is the secret to traveling carry-on only!
How I Rock My Winter Packing List
---
What is your cold weather packing list for winter? Share and comment below!
---
For more cold weather packing tips, please read:
---
LIKED THIS POST? PIN THIS PIC TO SAVE IT!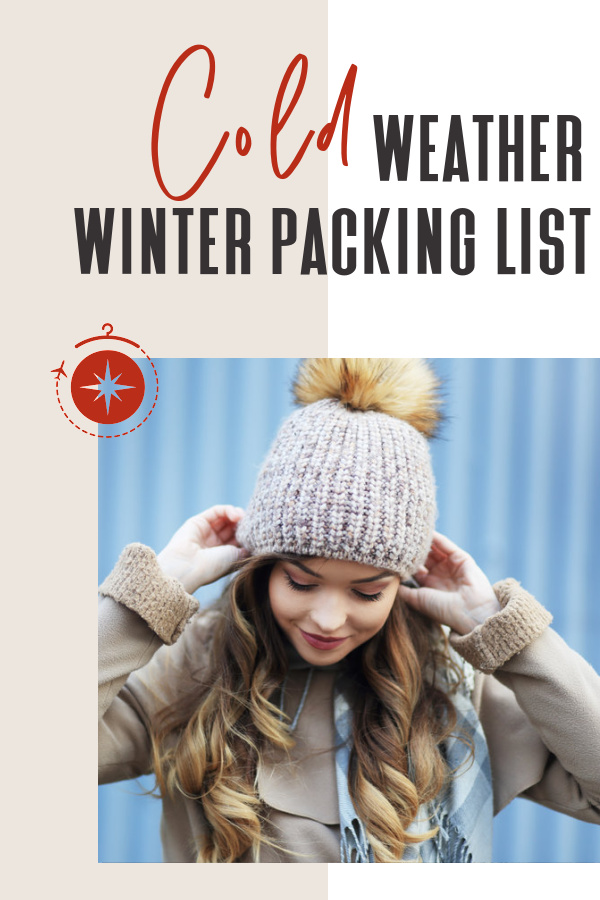 ---
Hoped you liked this winter packing list for cold weather. Please share with your friends on Facebook, Twitter, and Pinterest. Thanks for reading!
---