Support TFG by using the links in our articles to shop. We receive a small commission (at no extra cost to you) so we can continue to create helpful free content. As an Amazon Associate, we earn from qualifying purchases made on Amazon in addition to other retailers featured on the blog. Thank you, we appreciate your support!
Wondering what things to pack for Puerto Vallarta? Take a look at these style ideas for resort vacations, destination weddings, a girly weekend getaway, or a surf break in Sayulita!
---
What to Pack for Puerto Vallarta
---
Table Of Contents
Puerto Vallarta is on the West coast of Mexico, with beaches that open up to the expansive Pacific Ocean. A top travel spot for US and Canadian tourists, due to it's easy direct flights, this town offers options for all kinds of vacationers. 
Whether you are flying in for a weekend getaway with the girls, a luxurious all-inclusive resort break, a destination wedding, or to enjoy the surf and relaxed atmosphere at Sayulita, you're bound to have some fun in the Mexican sun. Temperatures are warm year round, with daily winter highs of 83°F, and the summer, a scorching 95°F.  
Once named as 'The Friendliest City in the World', in Puerto Vallarta you can enjoy the watersports on the beaches, take a tour to see the migration of humpback whales, walk along the beachfront malecon or day trip to some of the local quaint, traditional towns. 
Here are a few ideas about what to wear in Puerto Vallarta for a fabulous and stylish trip!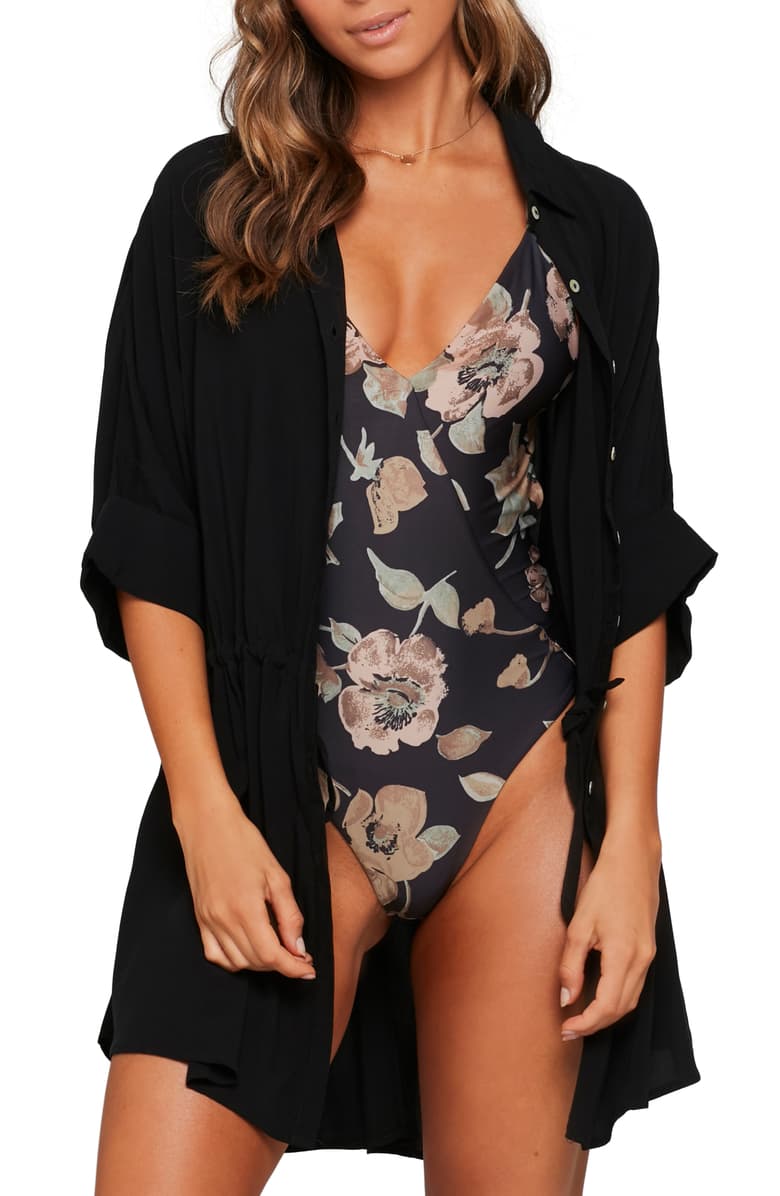 All-inclusive Resort
After a little R&R? Puerto Vallarta had a plethora of beautiful all-inclusive resorts to choose from. If you don't want to have any plans other than soak up the sun and enjoy a cocktail or two, a luxe resort break could be right up your alley. 
Most resorts are an all-inclusive style basis, where once you arrive, everything is included; gourmet food, drinks, plus entertainment.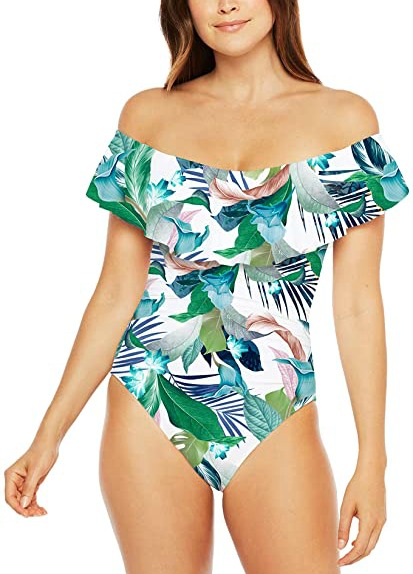 Off Shoulder Ruffle One Piece Swimsuit
Daytime Resort Wear
Make sure to bring a few bathing suits including a trendy one piece that can also double up as a top with shorts, a skirt, or breezy beach pants.
When planning what to wear in Puerto Vallarta on a resort vacation, don't forget a cover-up or two to make the trek from your hotel to the pool. Avoid polyester based cover-ups (you'll roast!) and opt for 100% cotton or linen instead to stay pretty and fresh, too. Team with a straw style wide brimmed sun hat for a look that's chic enough for the beach or the pool.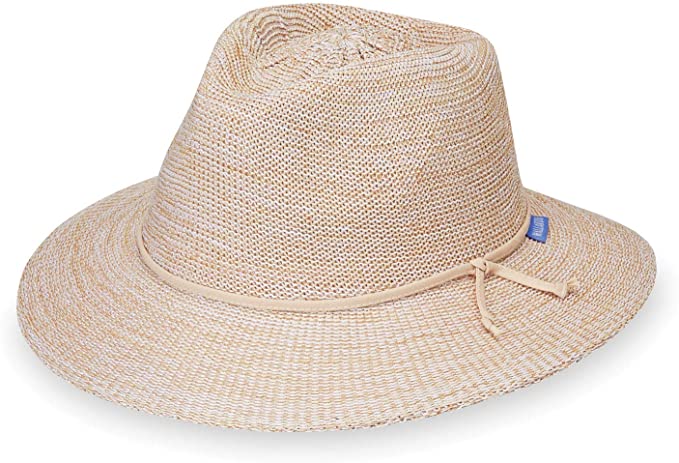 Victoria Fedora Sun Hat UPF 50+
If you do want to be a little more active, you may want to do some sports or games, a lot of resorts have a great daytime entertainment schedule just for you. If you want to participate in the beachfront yoga class or spinning session, you may want to pack a sports bra and leggings. 
One piece swimsuits are in style! These are our favorites!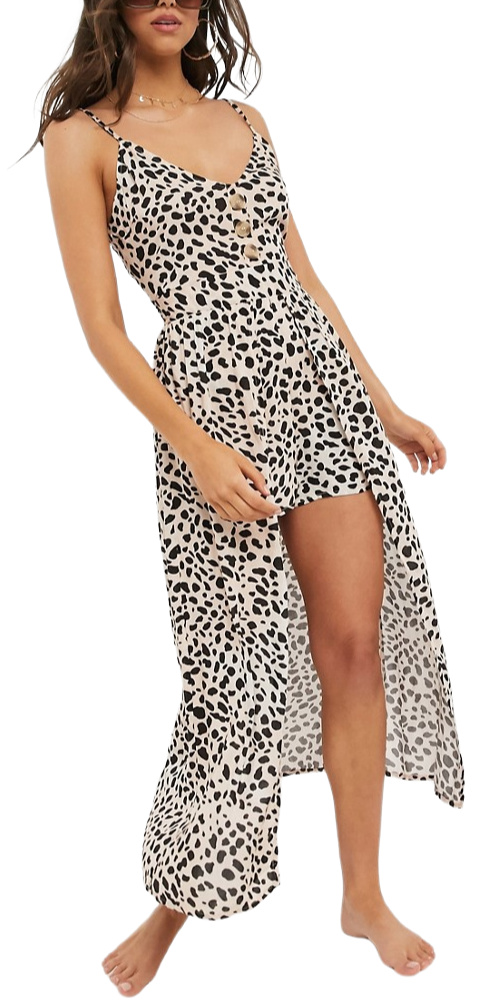 Evening Resort Style
In the evenings, guests at resorts like to dress up. Use it as an opportunity to look good, throw on a nice dress and heels. Although if you want to tone it down a little, you could opt for wedges or a cute pair of dressy sandals. 
Try to pack fabric that is lightweight and cool, as summer evenings are still pretty warm. Keep the hair and make up more natural, the humidity will likely ruin any look after a while anyway, so simple tinted moisturizers, eyeliner and mascara will work for you. Add a coat of glossy lipgloss and you're good to go.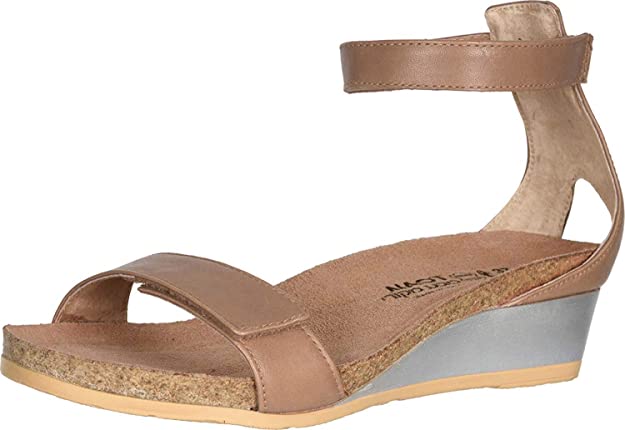 A lot of resorts also have themed 'gala' events, such as a Mexican Dinner or Black Tie Gala, so you may want to bring something special for this if an event lands on a day that you are staying. Usually the resort website will inform you of their schedules.  
Be aware – in a lot of resort restaurants the dress code expects a formal attire, especially for guys, so if you're traveling with your partner check the resort policy, as he may need long pants and collared shirts for evening meals. (This happened to me and my partner once and involved us buying an extremely overpriced pair of pants from the hotel gift shop that he wore for each evening meal before changing back into his evening tailored shorts!)
Shop these stylish dress sandals!

Destination Wedding
For a destination wedding you'll need something similar to the above resort options for the time you'll have to enjoy your resort outside of the wedding.
You'll also want to add your wedding outfit, of course, plus an extra dress that can serve as a backup or be worn for any nice dinners the day before or after the wedding.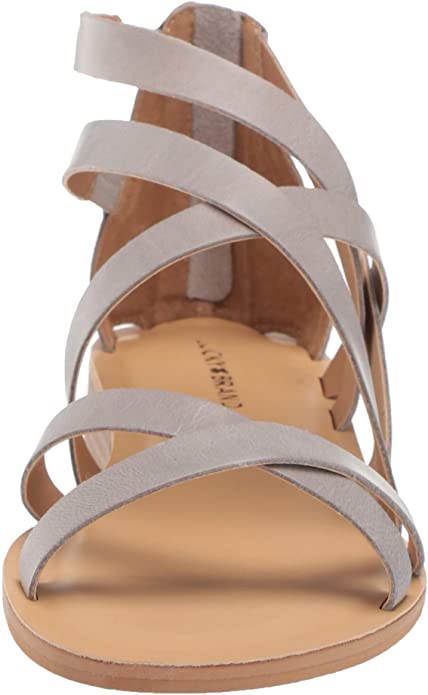 Instead of packing two pairs of heels for each dress, choose one neutral option you can wear with either style. Or a pair of wedges may be more convenient if you are going to be walking along a sandy stretch of beach for the photographs.
Don't forget to include the right underwear. Having visible panty lines can turn a classy outfit into a bad one. If your dress has thin or no straps, choose a good strapless bra to keep you supported. 
 If you're in the wedding party, take a look at these bridal party clothing tips!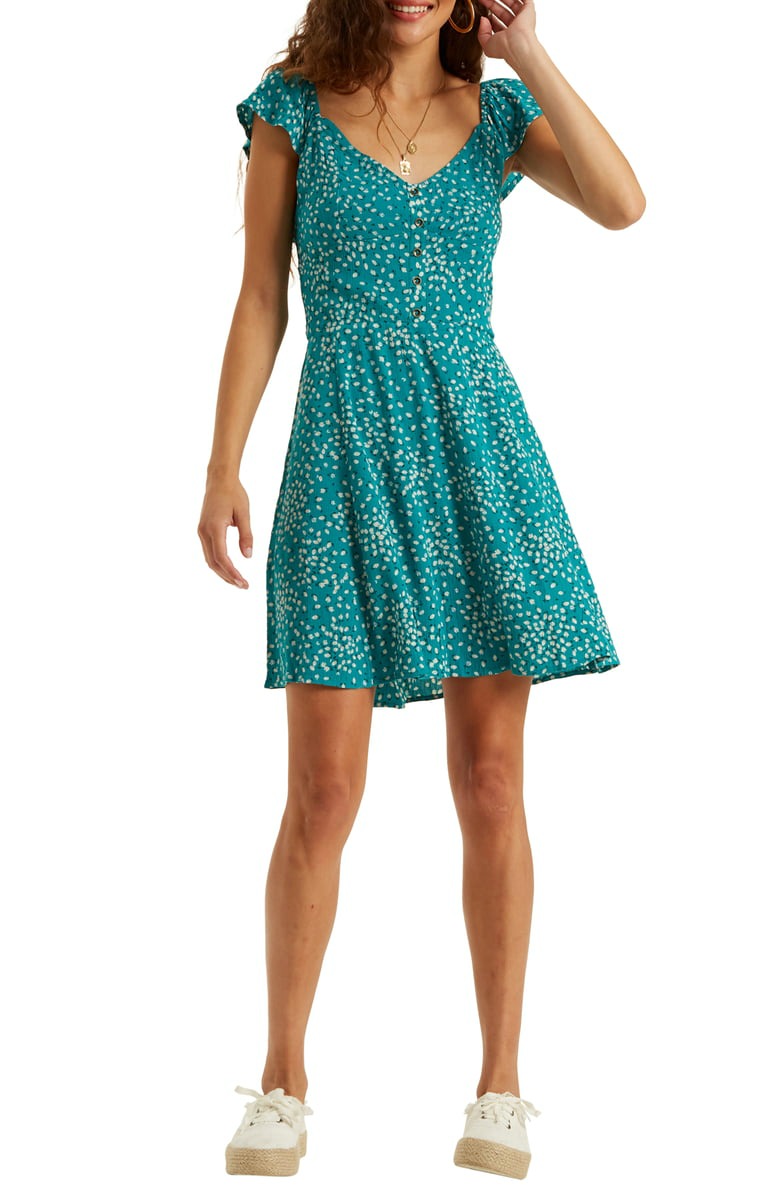 Forever Yours Minidress | Shop on Amazon or Nordstrom
Girl's Weekend
If your visit is based on a girl's weekend or bachelorette party, then you'll need the same daytime wear as mentioned in the resort section plus a couple of cute party dresses.
Bring shoes that you can dance in all night and that you don't mind staining from spilled drinks at the bars and clubs. Sunglasses, a sunhat, and some rehydration salts (to avoid a hangover) might also be in order for a crazy party weekend away.
For something versatile, take this convertible wrap dress!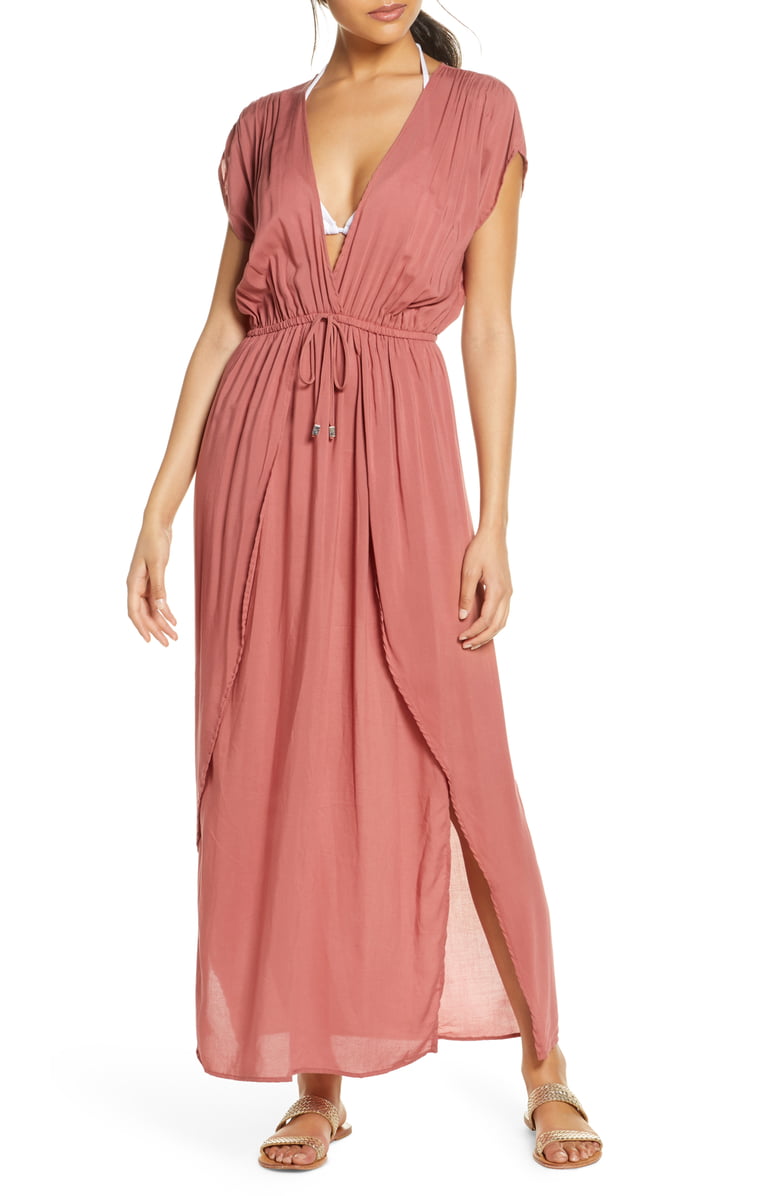 Deep V-Neck Cover-Up Maxi Dress
Sayulita
The beaches in Puerto Vallarta aren't the best so many opt for a day trip to the nearby surf town, Sayulita.
This once sleepy town, known only to surfers, is now jam packed with vacation-goers who want a chilled out alternative to the Puerto Vallarta town. A small but cute village, it has a laid back vibe with chilled out bars and a social beach.
If you plan to give surfing a try during your visit, pack a bathing suit that fits properly so it doesn't slide up on the board and bring a rash guard  too.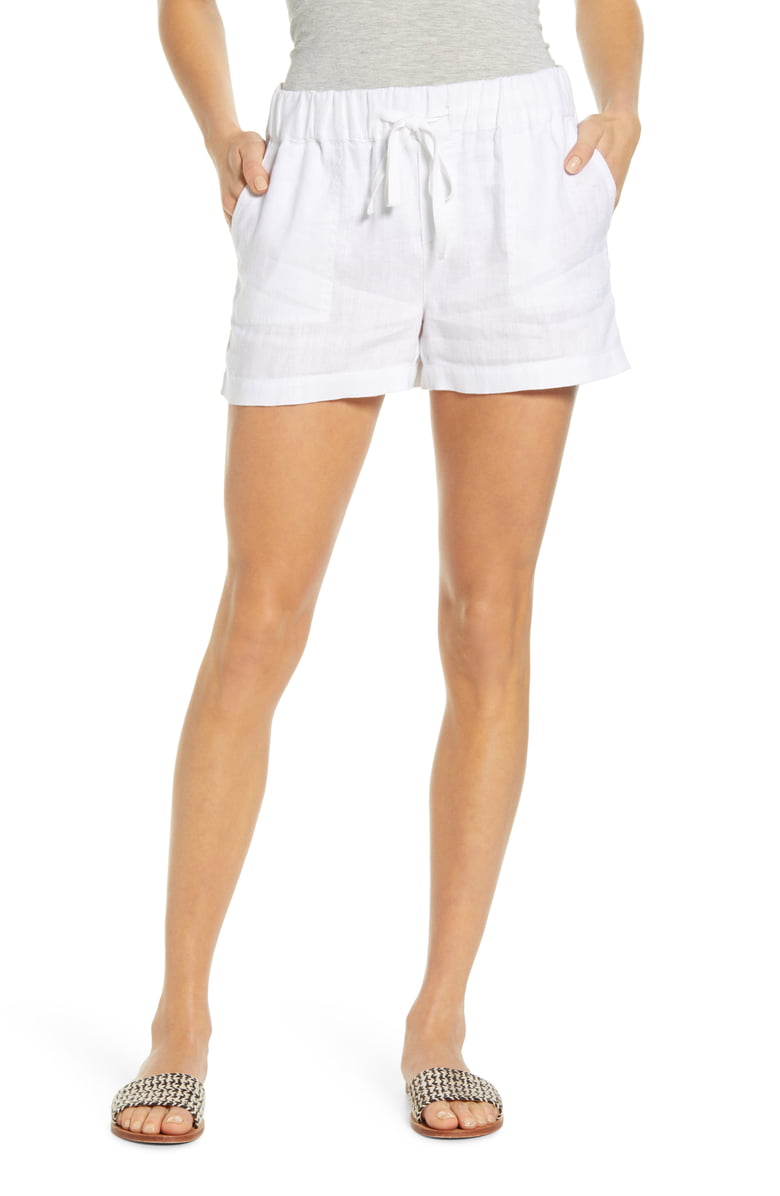 With an unpretentious vibe, pretty sundresses or a fun top plus shorts or wide leg pants paired with cute flip flops or sandals is the way to go here. Cute bikinis are a must.
 We're loving these cute summer dresses for women. Take a look!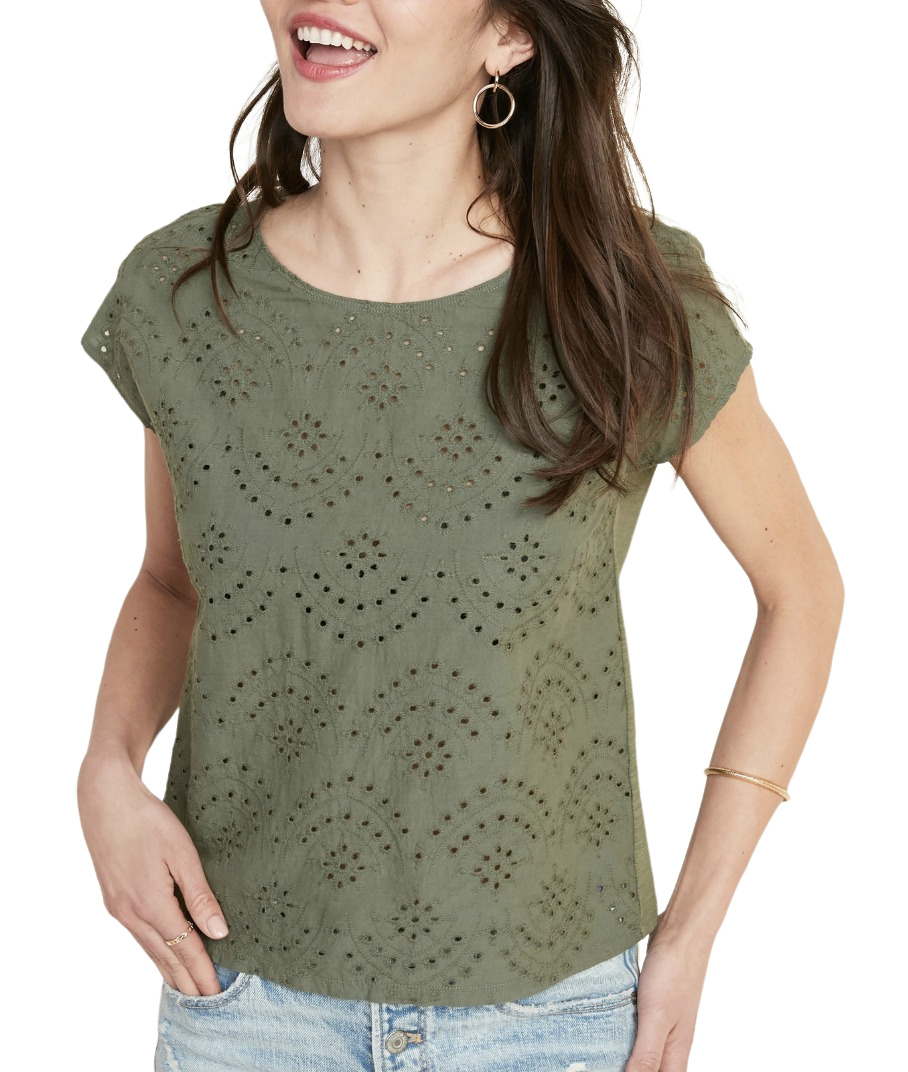 Eyelet-Front Dolman-Sleeve Top
Whale Watching
From December to February, Humpback whales traverse the Pacofoc coast to give birth and spend a few weeks in the warmer Mexican waters before heading back up to Alaska. 
You can join a tour from a number of organizers to see these majestic, huge beasts in their natural environment, with many tours also having a microphone system that allows you to hear the whale song. 
You're never likely to forget the mesmerizing sight of a whale breaching with her calf, but you're going to want to take along a waterproof camera or a waterproof phone pouch that can allow you to snap some pictures without worrying about your electronics getting wet.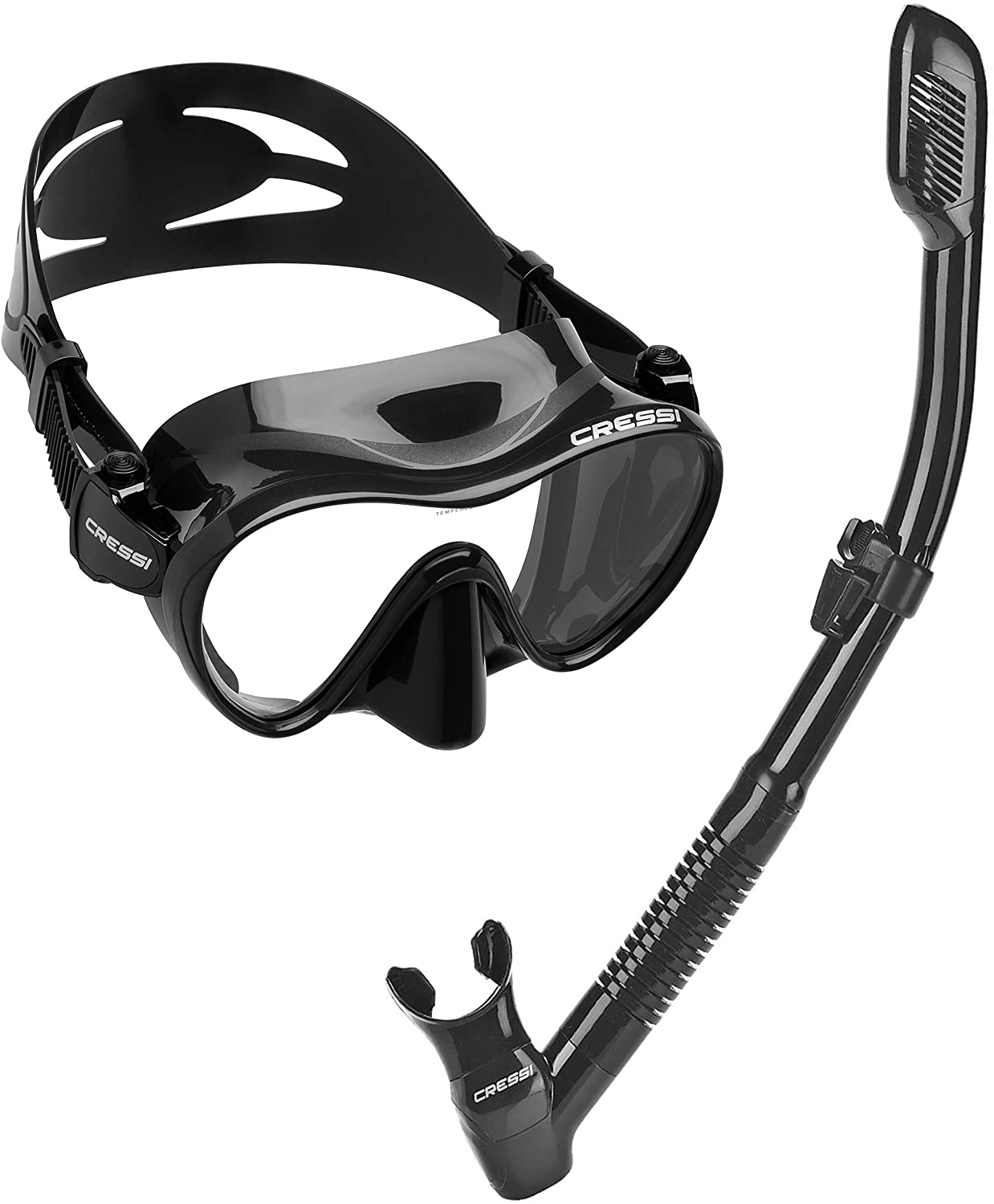 Snorkelling
 The Pacific coast near to Puerto Vallarta has some great snorkelling spots. You can join a tour easily, but if you are planning to snorkel and want to make the most of your experience, I would recommend bringing your own gear.
You don't have to include fins – and these are usually bulky to pack – but at least buy your own quality mask and snorkel. A cheap mask can flood and you might suck in some yucky salty water if the snorkel doesn't have a good drainage valve. It can really make the difference between having a great experience or never wanting to do it again.
Test a new mask before your trip to make sure it fits your face. The way you do this is by placing the mask on your face (unstrapped) on your face. Breathe in, look down, then look up and inspect the fit in a mirror. If it stays on and doesn't fall off – it's a good fit.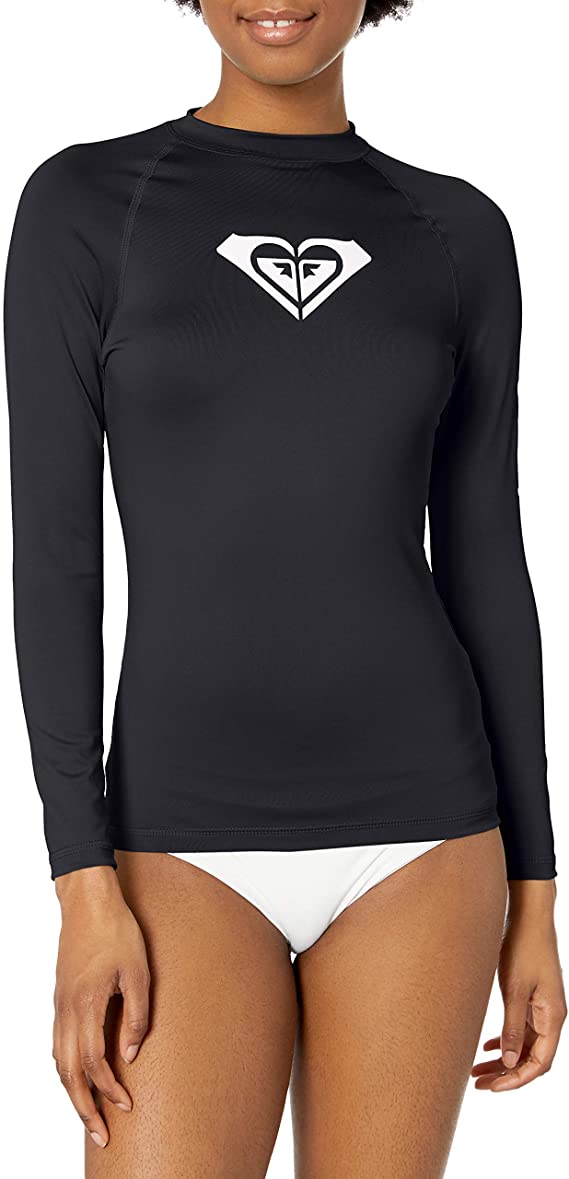 You probably also should invest in a rash guard. These long sleeved tops slip over your swimsuit and protect you from the suns rays while you float on the surface.
 I recommend Cressi Mask Snorkel Set, which has quality products and reasonable prices. That's the brand I use for my scuba diving masks!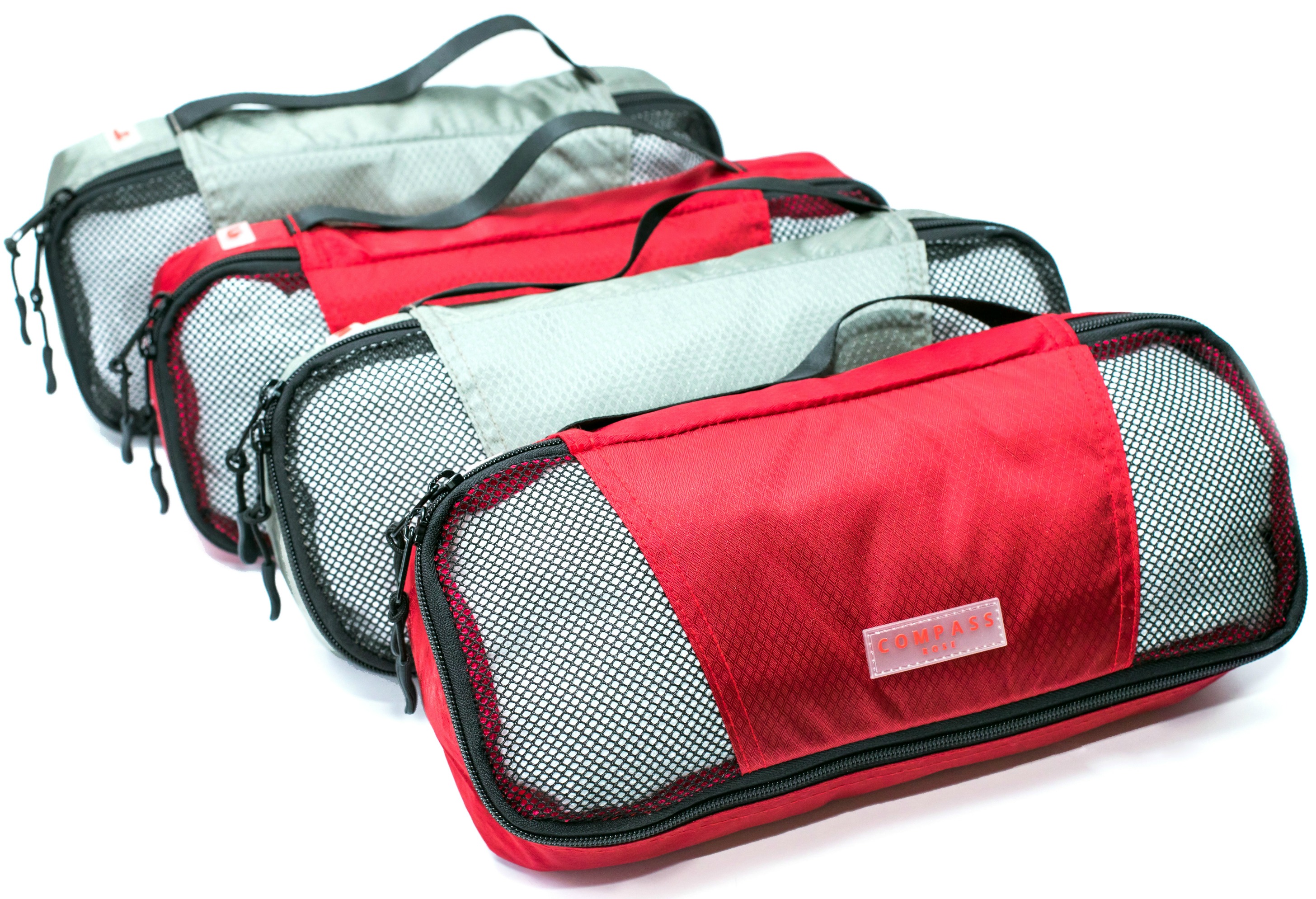 Compass Rose Travel Packing Cubes
How to Organize Travel Clothing
One way to organize your travel wardrobe is by using packing cubes. The Compass Rose packing cubes have a numbering and color system so it's easy to identify where everything is! The video below demonstrates this.
Learn our hacks with packing cubes in this video!
We also put together a five-part YouTube series showing the different methods to use packing cubes for travel. If you use this specific packing strategy, packing cubes can also compress your belongings. This is the secret to traveling carry-on only!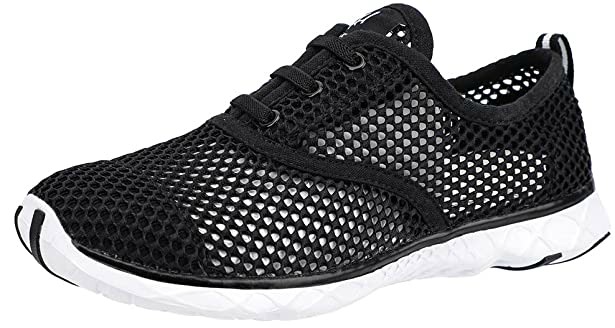 Aleader Quick Drying Aqua Water Shoes
Other Things to Bring to Puerto Vallarta
If you plan to visit any of the adventure attractions with slides and zip lining you'll want to add a pair of sneakers or water shoes for the mud and water.
Even though it's the hottest time of the year, if you travel in June-September, it is also the wettest. You might want to pack a small umbrella, in case you get caught in an unexpected downpour. (Even though it rains a lot, they tend to be heavy short showers. You may feel grateful for them as it helps to cool down the atmosphere!) 
And essentials for any visit to Puerto Vallarta should include sunglasses, mosquito repellent and strong sunblock!
Want more swimwear you can wear on and off the beach? Check out these cute styles!
Where to Stay in Puerto Vallarta
Mexico has just about every type of accommodation you could ever desire. All-inclusive resorts, family hotels, private villas, volunteer housing, Airbnb casas, and hostels throughout the country. As Mexico is becoming an even more popular option for tourists, eco-villas and eco-resorts are steadily growing.
In Puerto Vallarta, there are certainly more all-inclusive resorts but you can also find quite a few villas, hotels, and Airbnb listings as well.
When it comes to where to stay in Sayulita, there's more of a laid-back vibe so expect a few smaller boutique hotels, hostels, bungalows, and B&Bs. This surfer beach spot is also becoming popular with intrepid entrepreneurs, so finding a digital nomad Airbnb in Sayulita is not uncommon. 
And if you're stuck for activities, the things to do in Sayulita are plentiful – from snorkeling to exploring hidden beaches, diving, or surfing, there's a lot to pack into one trip!
Read these Airbnb tips for more info!
If you prefer the convenience and comfort of a hotel room, try using Agoda and Hotels. Tip: Hotels.com gives you a free night for every ten nights you book!
For hostels, Travel Fashion Girl recommend Hostelworld and Hostelbookers. Always read the reviews before booking to get the best idea if the hostel is right for you. Some are quiet and family friendly while others are known for their party atmosphere.
Are hostels safe? Here are our tips for women staying in hostels!
---
What are your tips on what to wear to Puerto Vallarta? Share in the comments!
---
For more Mexico packing tips, please read:
Suggested Travel Sources:
---
LIKED THIS POST? PIN THIS PIC TO SAVE IT!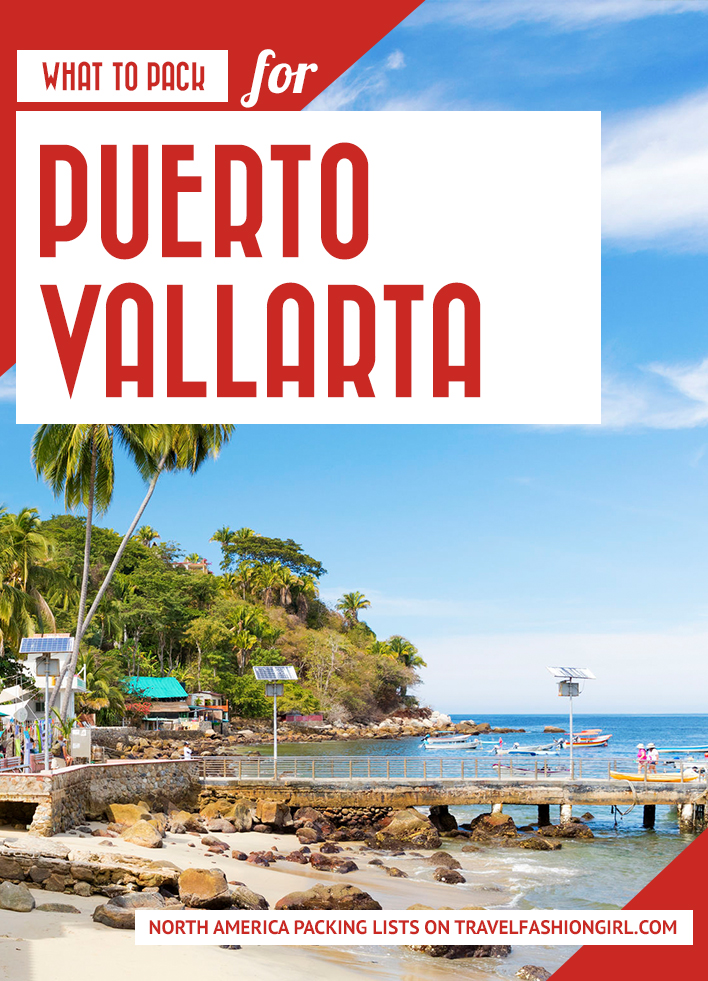 ---
Hope you liked this post on how to pack for Puerto Vallarta. Please share it with your friends on Facebook, Twitter, and Pinterest. Thanks for reading!
---