Support TFG by using the links in our articles to shop. We receive a small commission (at no extra cost to you) so we can continue to create helpful free content. We earn from qualifying purchases made to the featured retailers. Thank you, we appreciate your support!
I recently completed a fun 2-week road trip across Utah, where I visited 6 national parks! If you want to do a similar hiking and camping trip to other national parks, I'm sharing my full packing list! 
---
National Parks Essential Packing List
---
Table Of Contents
I decided before I move back to Playa del Carmen to visit some amazing outdoor spots and recently visited these national parks in Utah: Great Sand Dunes, Mesa Verde, Bryce, Capitol Reef, Arches, and Canyonlands. Amazing, I know!
If you want to know more, read my complete Trip Diary, where I discuss all the sights I saw and what favorite items got me through. You can also review my Instagram stories where I share videos and photos of my little road adventure; access my Insta stories here and here.  Although a whirlwind trip, it was SO exciting to be on the move!
It had been a while since I'd done a substantial trip, so I had to really figure out all the right things to pack. I first got a ton of great advice from the TFG Facebook group members , and then I started planning! 
I culled together a National Park Checklist on my Amazon Blogger Page but knew I also had to add a few more items to ensure my trip was entirely comfortable. Also, feel free to visit my entire Blogger Page for my other lists, like my winter haul, spring and summer, and even my home decor finds!
If you want some extra packing help for national parks or road-tripping, check out our packing guides:
If you want more specific information on where I traveled to, in this case, Utah, check our guides about that destination:
I bought some new gear for this trip, including hiking boots, an outdoor light jacket, and a waist pack (my first one!). Keep reading to find out my complete packing list and what worked and what didn't!
Hiking Clothes and Gear I Packed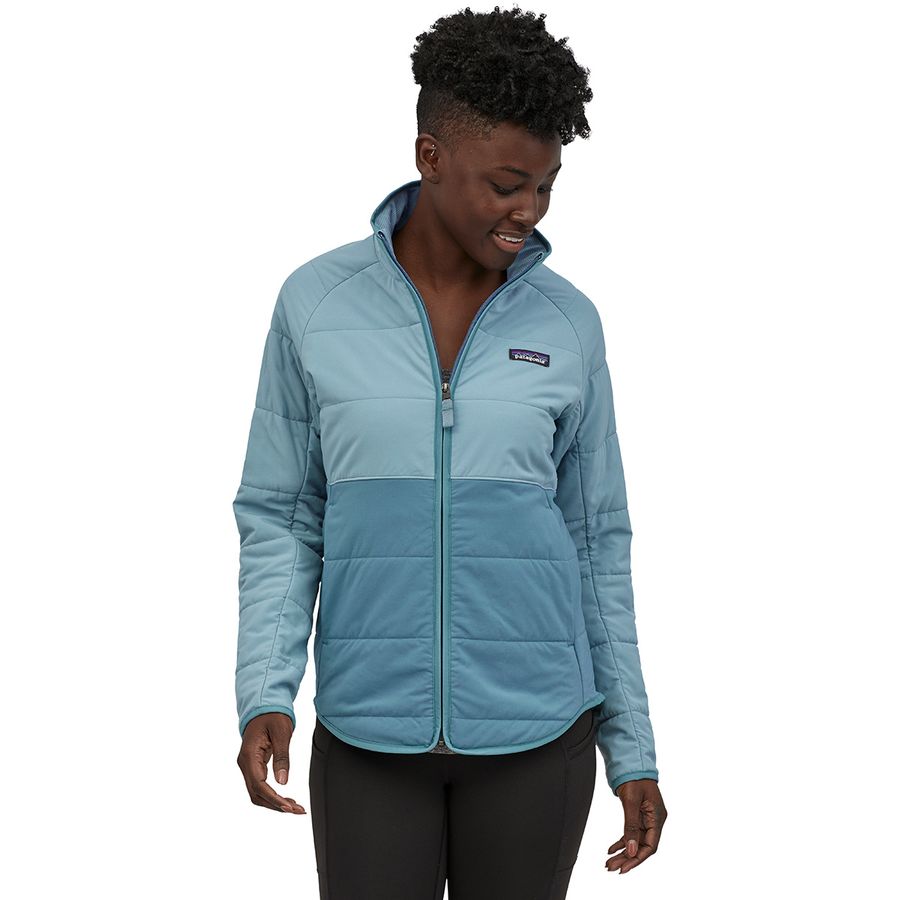 Shop: Backcountry
Favorite Find: Patagonia Pack In Jacket
I've heard many amazing things about Patagonia jackets, but I've never owned one myself, but I bought the Patagonia Pack In jacket instead of fleece. I was concerned it would be too light to keep me warm, but I had no choice but to give it a try as it was a last-minute purchase. It was the perfect mid-layer and surprisingly warm!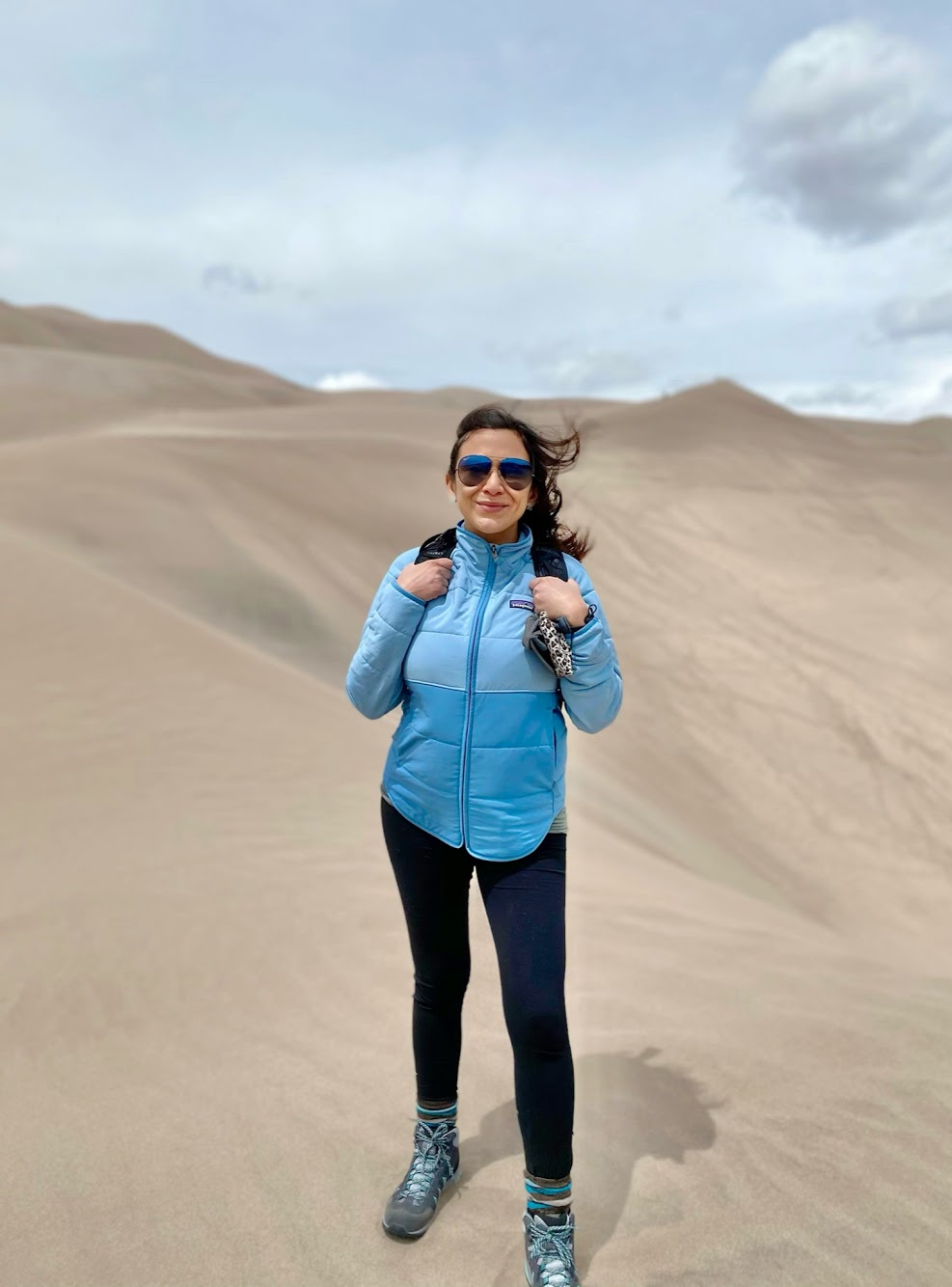 Tackling sand dunes in Patagonia Fleece Shell, Zella Leggings, and Scarpa Hiking Boots
Best investment piece ever—SO stretchy and comfy. I wore it many times during my hikes.
It's packable, water-resistant, and has moisture-wicking capabilities, so perfect for many types of outdoor activities. I'm officially hooked and now want all Patagonia jackets. This one comes in sizes XS-XL.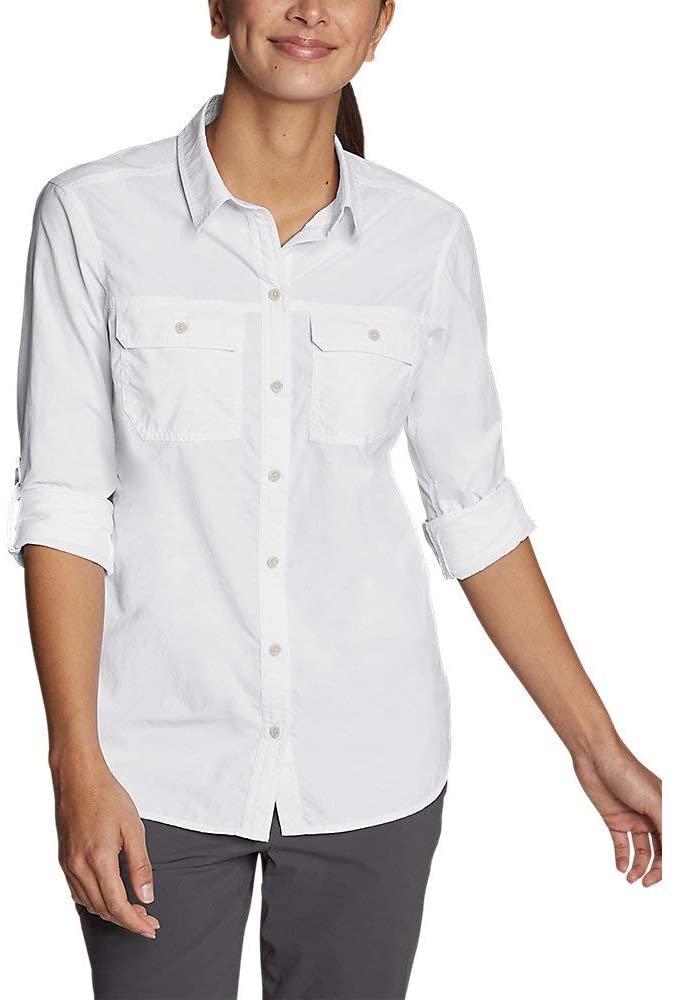 Shop Sizes XS-XXL: Amazon | Eddie Bauer 
Favorite All-Around Shirt: Eddie Bauer Mountain Ripstop Long-Sleeve Shirt
I became a fan of the Eddie Bauer Ripstop shirt immediately. I've used it as a beach cover up to pairing it with my favorite jeans to fly; I can't get enough of this top!!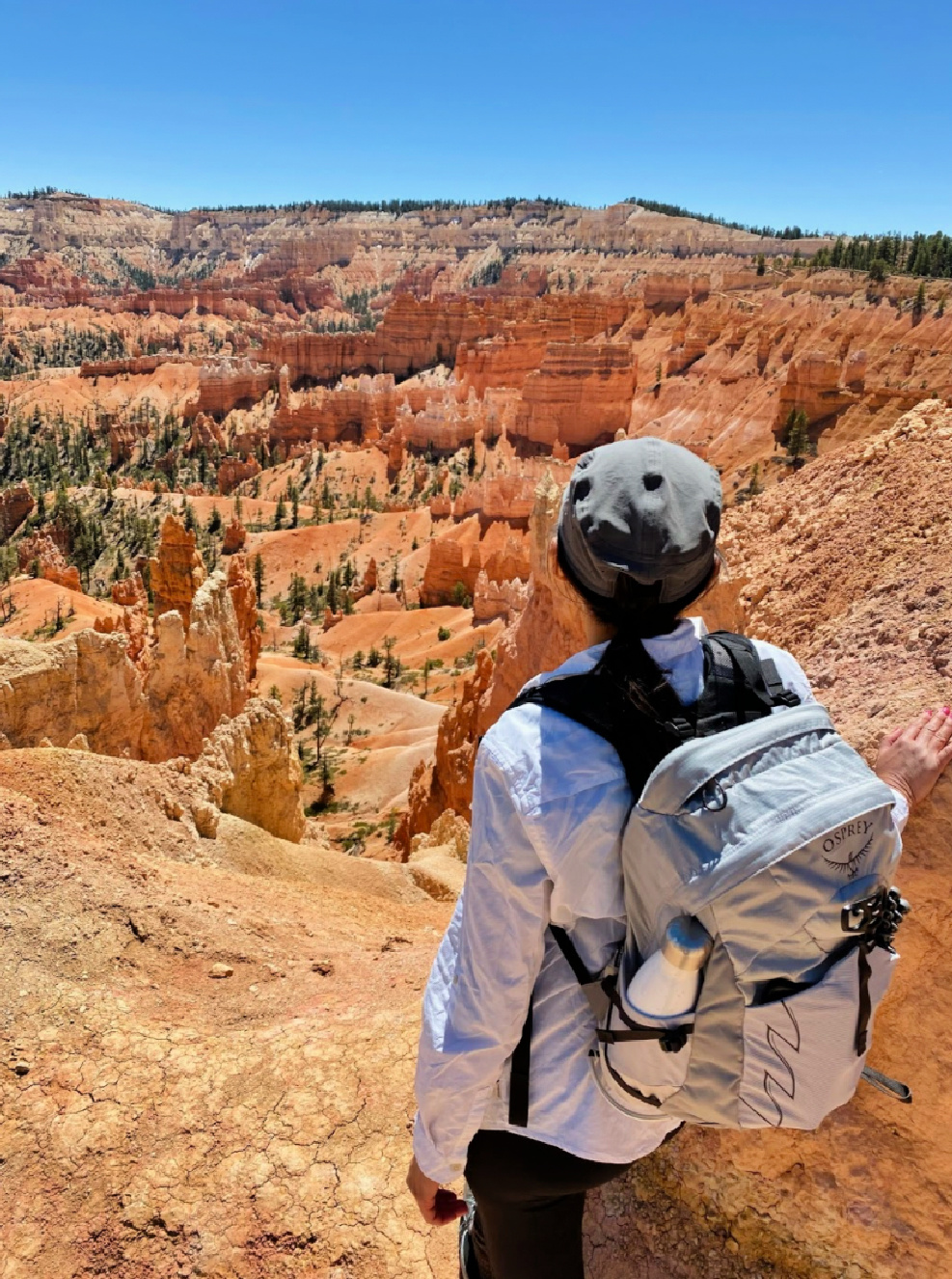 Taking in Bryce National Park in my Eddie Bauer Ripstop Shirt, Zella Leggings, Outdoor Research Cap, and Osprey Tempest 20 Daypack
This shirt has  UPF 50 sun protection and moisture-wicking capabilities, so I don't overheat, and the cut isn't overly fitted or saggy. And it doesn't wrinkle. I can throw it in my suitcase or daypack if I'm going hiking, and it comes out looking fresh! 
For hiking, I wore this to layer over t-shirts or tank tops, or just solo. Truly, this is a fantastic all-around travel shirt!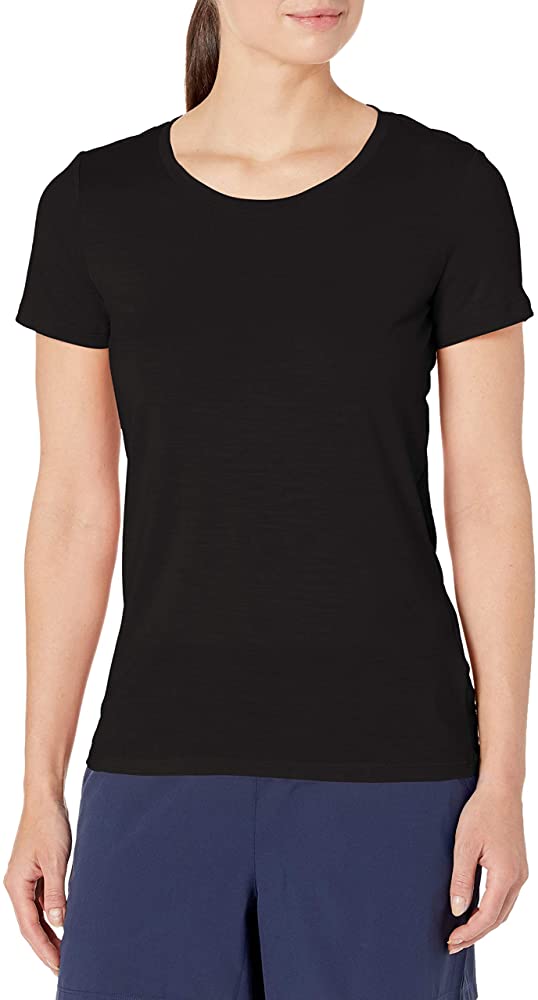 Shop: Amazon | Icebreaker | Backcountry
Favorite Merino Wool Shirt: Icebreaker Tech Lite T-Shirt
A classic hiking shirt, the Icebreaker Tech Lite t-shirt, performed well for me. I could rewear it without washing, and it doesn't absorb smells. I did wash it one day on the trip, and it did dry overnight without a problem.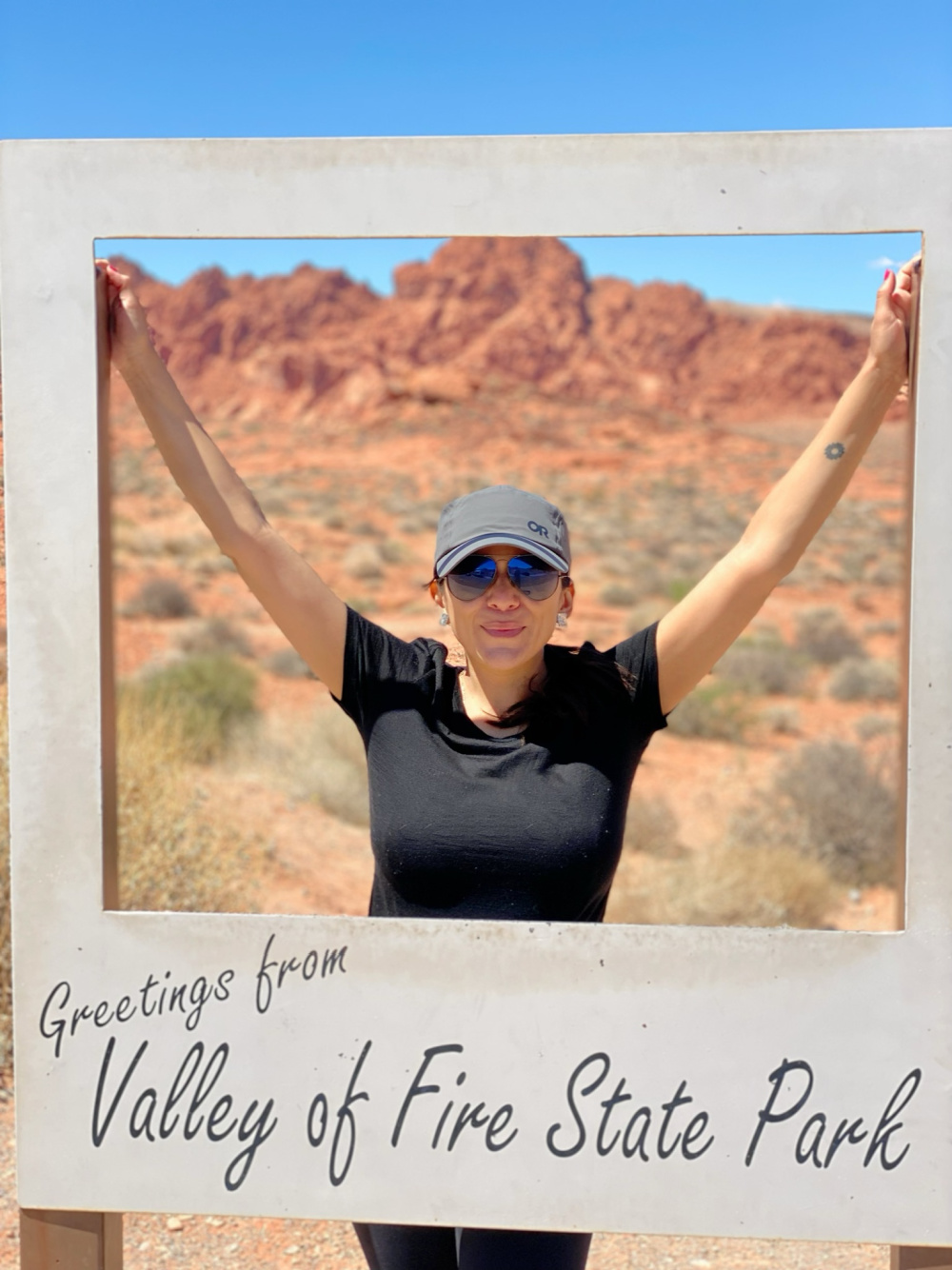 At Valley of Fire State Park in Icebreaker Tee, Outdoor Research Sun Cap, and Ray Ban Sunglasses
It's great for layering, too, as I wore it under my Eddie Bauer long sleeve shirt to hike in Bryce Canyon. I would definitely get another one of these for moderate weather trips and to layer underneath. 
I also used it for sleeping and long drive days. The verdict: super versatile and looks like a regular tee with no obvious logo
s—I would totally recommend it! I originally bought it at Moosejaw last year, but they also sell it on Amazon.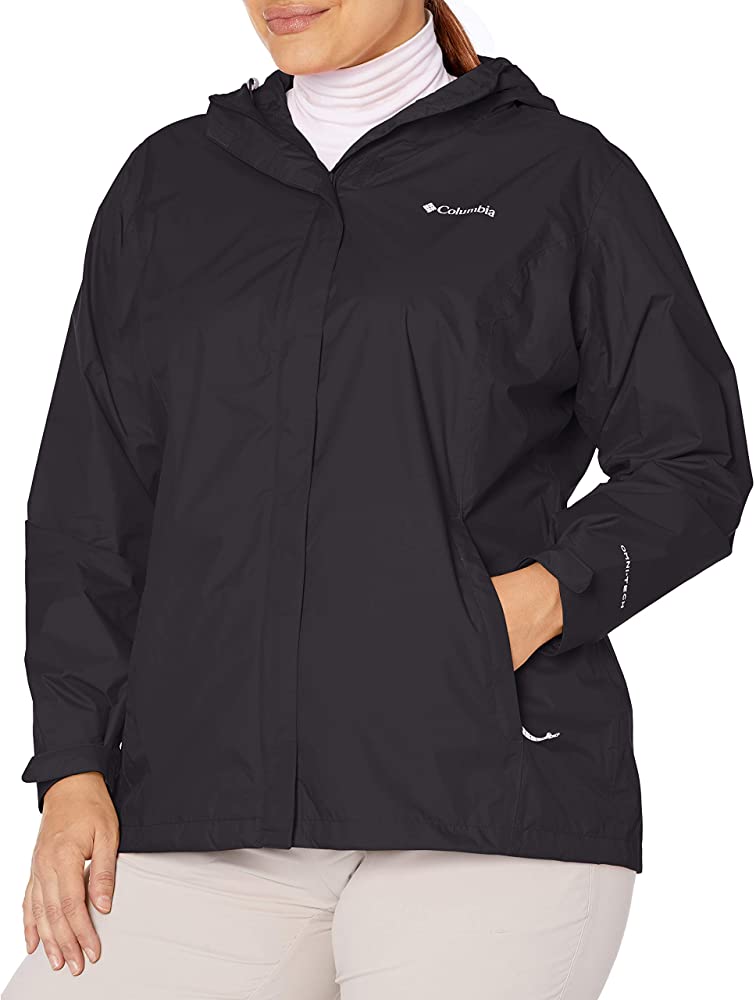 Shop: Amazon | Columbia | Dick's Sporting Goods
Columbia Arcadia II Jacket
While my new Patagonia fleece shell kept me nice and warm, I was so glad I had my Columbia waterproof jacket to offer some reprieve from the fierce wind and sand whipping me at the Great Sand Dunes.
This jacket is a great lightweight addition to a hiking daypack for just these occasions and if a sudden rain were to hit. Super comfortable and breathable. It comes in sizes XS-3X.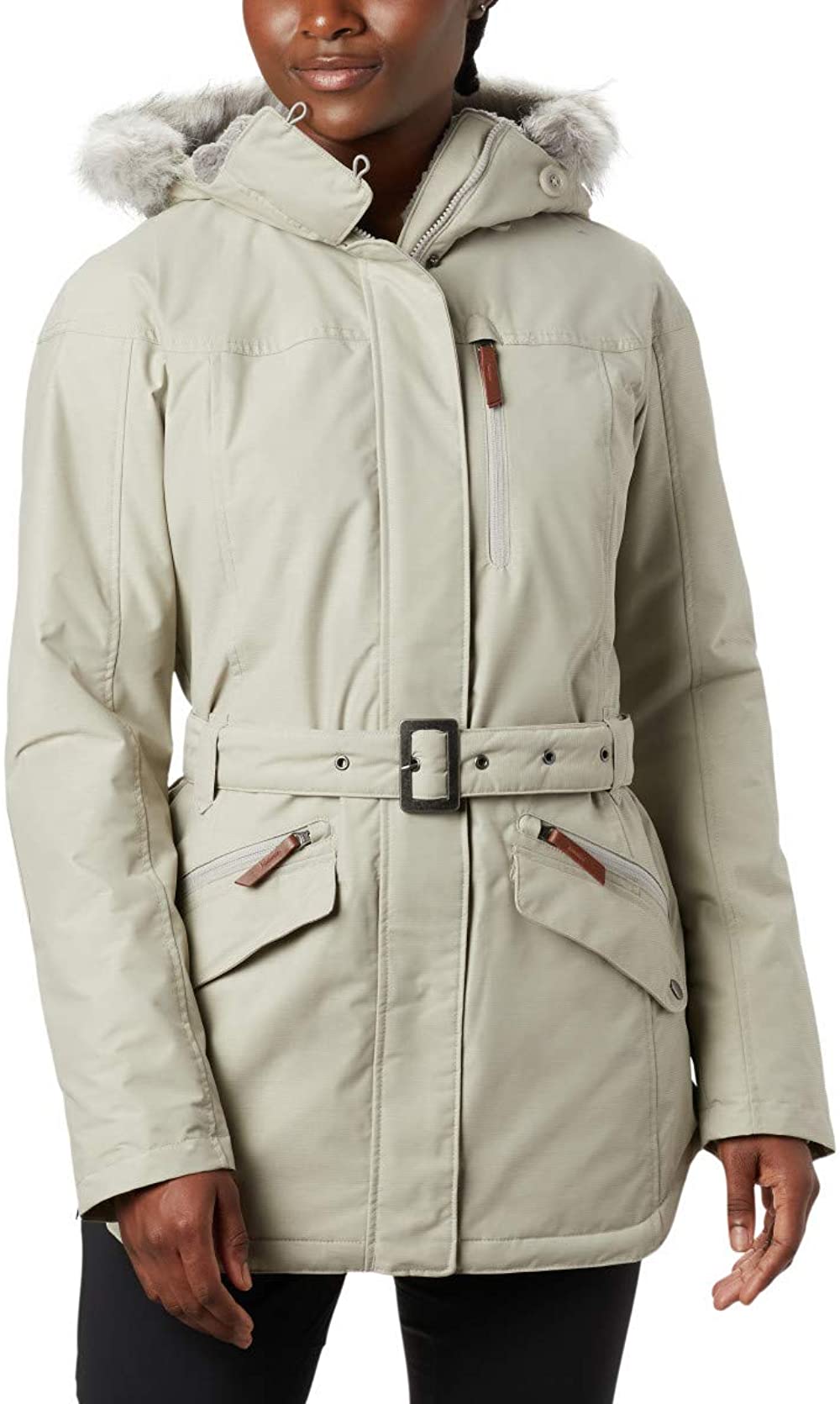 Shop: Amazon | Columbia | Moosejaw
Columbia Carson Pass II Jacket
The Columbia Carson Pass II jacket is perfect for those trips where there's a distinct drop in temperature, which is what I experienced as I passed through Colorado Springs and checked out Garden of the Gods.
Garden of the Gods in my Columbia Jacket and Ugg Simmens Boots (similar)
This is a good quality winter coat that's perfect for staying warm and dry, and I found it surprisingly necessary for the cold weather on my trip; and I also wore it at night camping under the stars. It's a lightweight jacket that has excellent thermal insulation, and I never feel bulky in it! I also love how Columbia has inclusive sizing, ranging from sizes XS-3X.
Check out my full review on the Columbia Carson Pass II Jacket and learn why it's the best winter jacket around!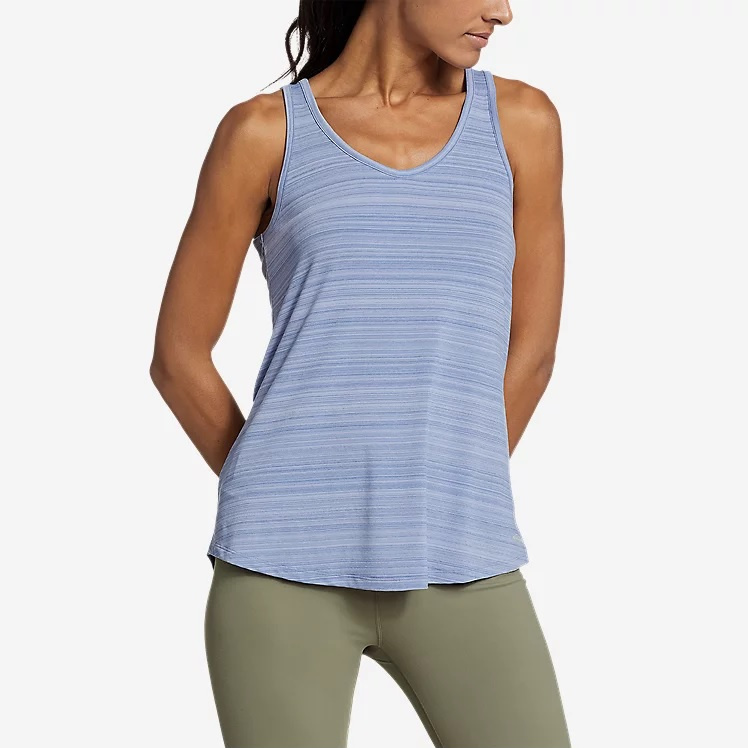 Shop (similar): Eddie Bauer | Moosejaw
Eddie Bauer Trail Light Draped-Back Tank Top
I bought my Eddie Bauer top last summer, but this link is a similar style, just not the print, as mine is a camo print. Overall, the tank is nice and comfy, airy, and can also be worn off the trail. 
I wore it with biking shorts to Arches because the weather was the hottest and saved the shorts and sleeveless top combo for this day.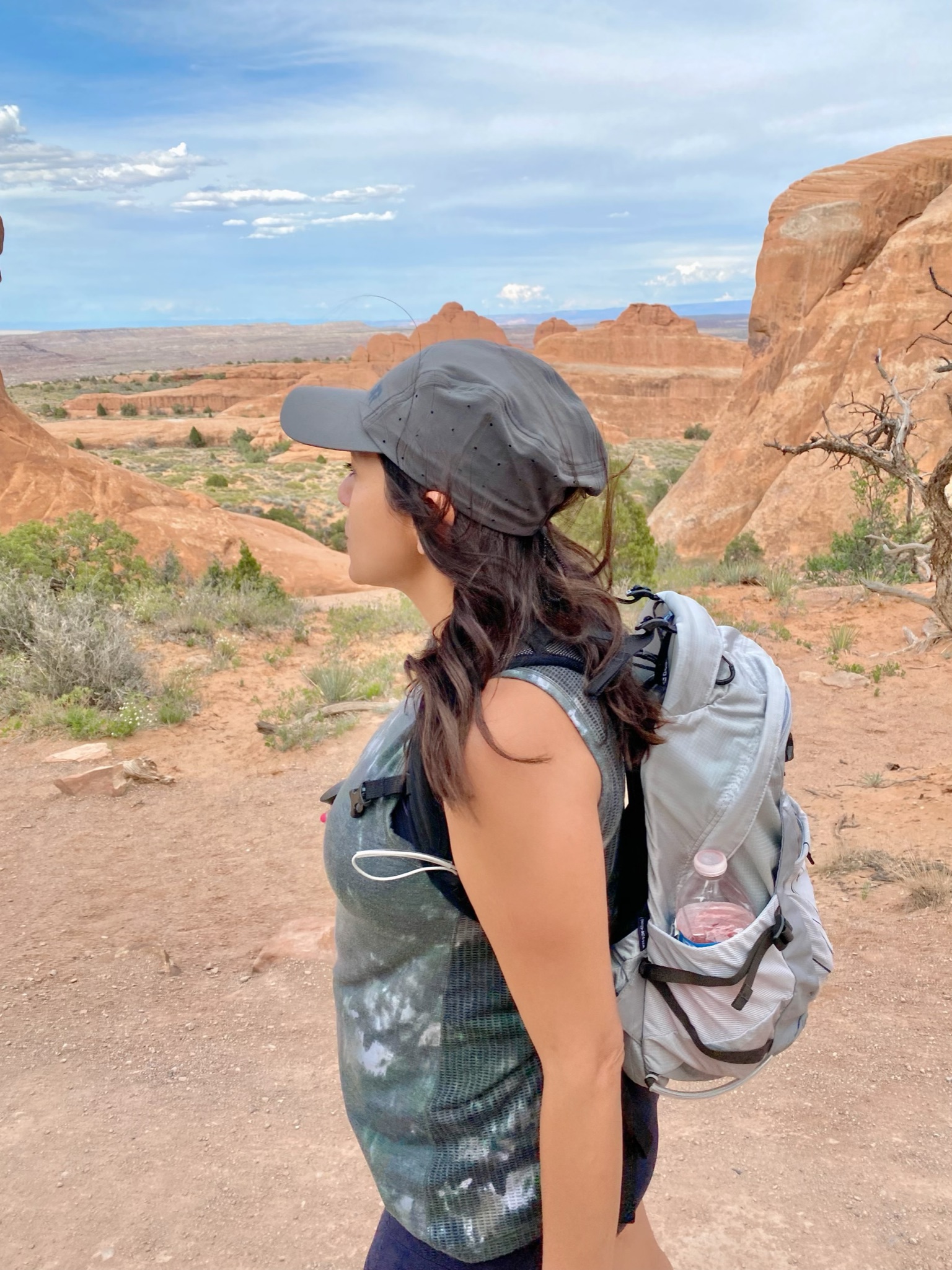 There is nothing too special to say about this top other than I plan to buy more Eddie Bauer hiking shirts because they're awesome. Plus, they always have sales. The sizes (XS-XXL)  sell out quickly, though, so you have to move fast!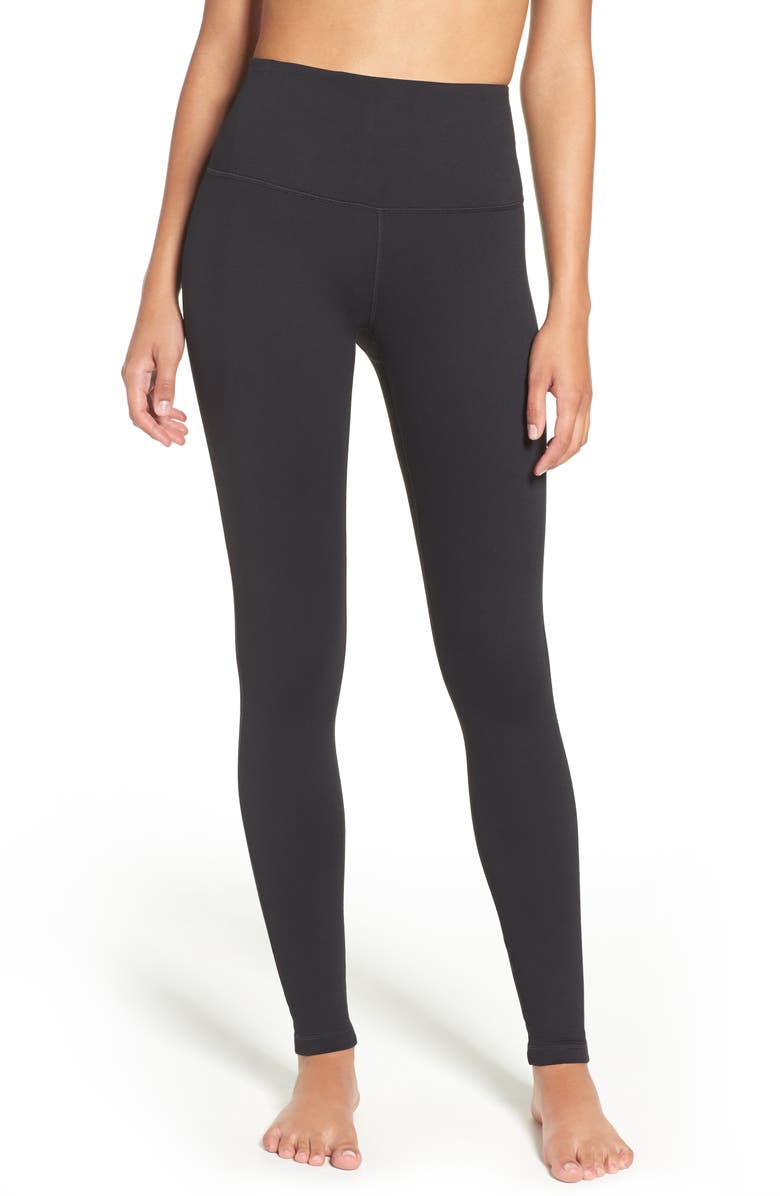 Shop Nordstrom: Sizes XXS-XXL | Plus Sizes 1X-3X
Zella Live In High Waist Leggings
I wore my Zella Live In leggings to hike Valley of Fire, Water Canyon, and Bryce paired with my Ice Breaker tee and Eddie Bauer top. 
While the Zella is for fitness and the fabric was good enough, I would've preferred more technical hiking pants or hiking leggings. The sun felt hot and outdoor fabrics would've been preferable to reflect the heat, repel the dust, and provide a bit more comfort with more effective moisture-wicking properties.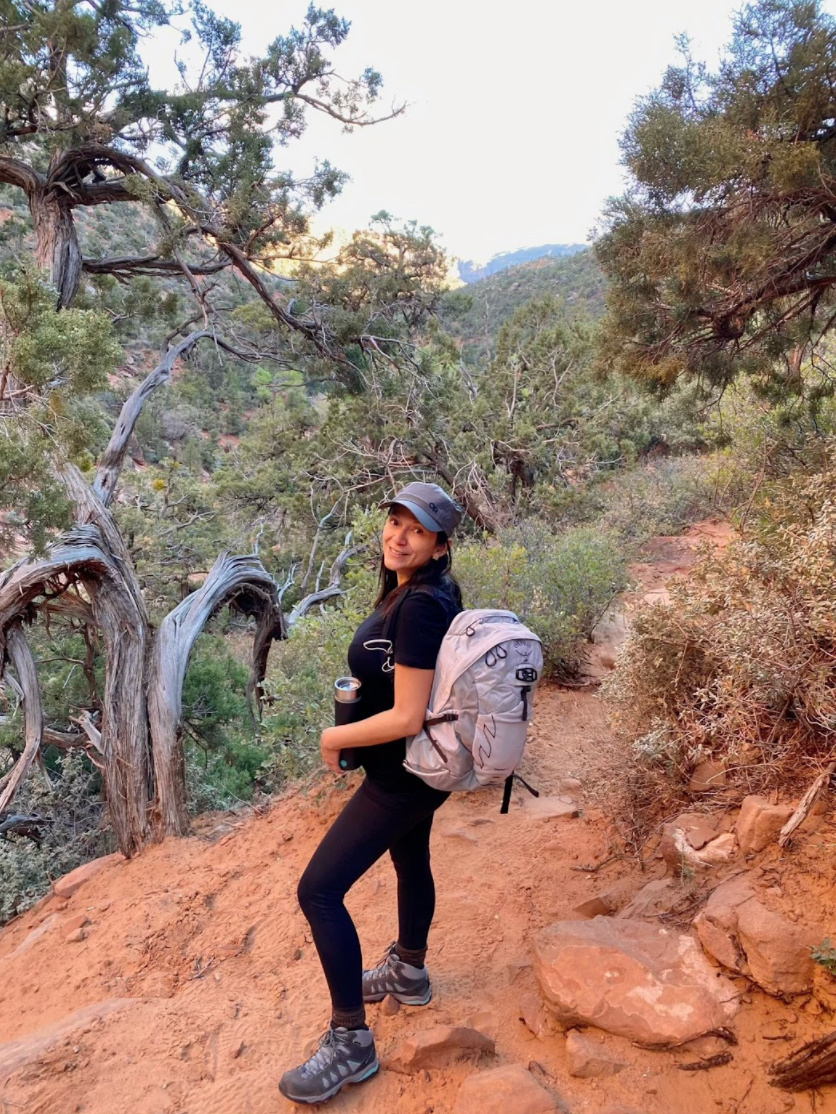 Hitting the trail in Zella Leggings, Icebreaker Tee, Scarpa Boots, and Osprey Tempest 20 Daypack
Don't get me wrong, these were so much better than using something less practical such as the soft H&M leggings I wore for the long drives, but I would've rather worn my Eddie Bauer trail tights.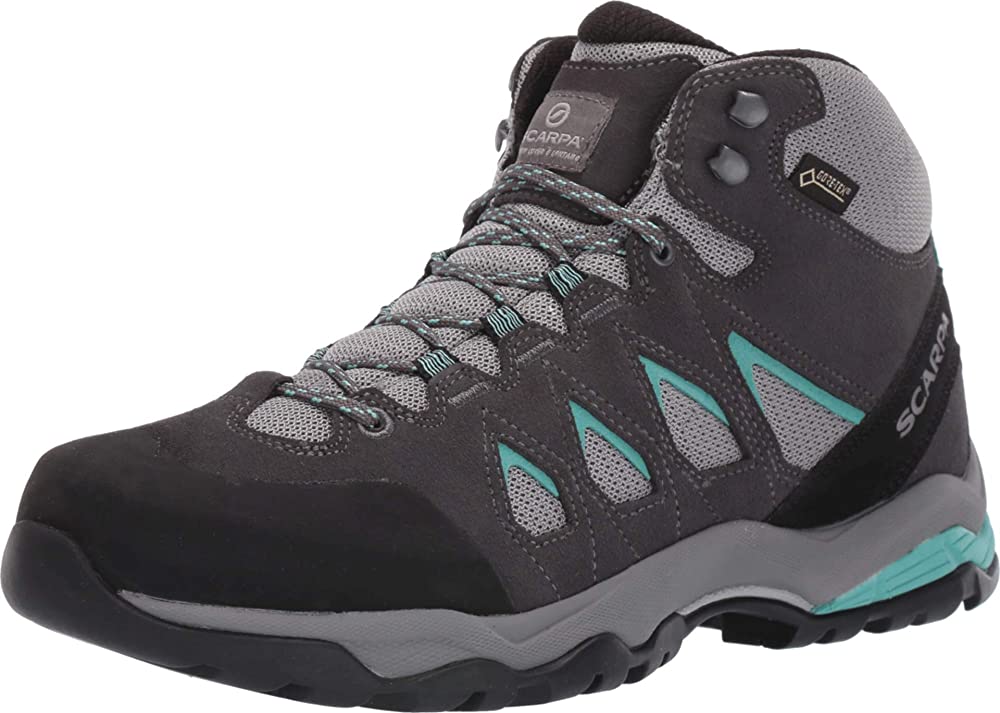 Scarpa Women's Moraine Mid GTX Hiking Shoe
I absolutely love my Meindl leather hiking boots and didn't want to replace them, but I was desperate for lighter hiking shoes because they're so heavy. The Scarpa boots weren't the lightest in the market, but they're so much lighter and more comfortable than my Meindl shoes. I was happy with them immediately after the first wear and very satisfied with my purchase.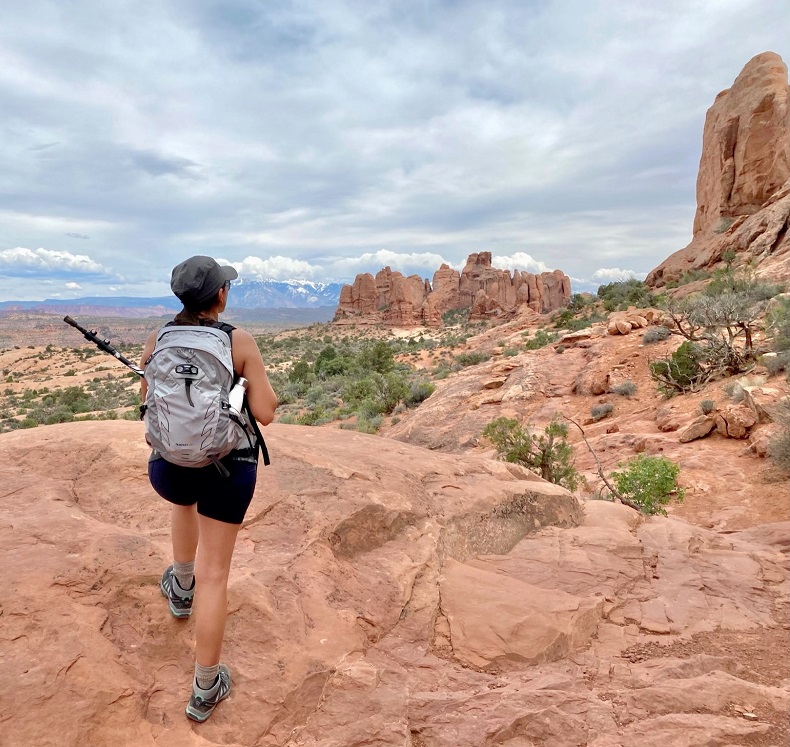 Navigating a slight incline in my Scarpa Boots, with Trail Buddy Hiking Poles, Outdoor Research Hat, and Osprey Tempest 20 Daypack
They have excellent traction!!! They're waterproof, supportive, and have a wide toe box. I wanted the less expensive Merrell Moabs, but these ended up being incredible. So happy with this purchase. I wore these with the bestselling Kirkland merino wool socks. 
I normally wear a size 7 but based on the recommendation of the sales associate, I sized up to a 7.5, and this was a good choice allowing room for my toes not to touch the tip of the boots when hiking on inclines.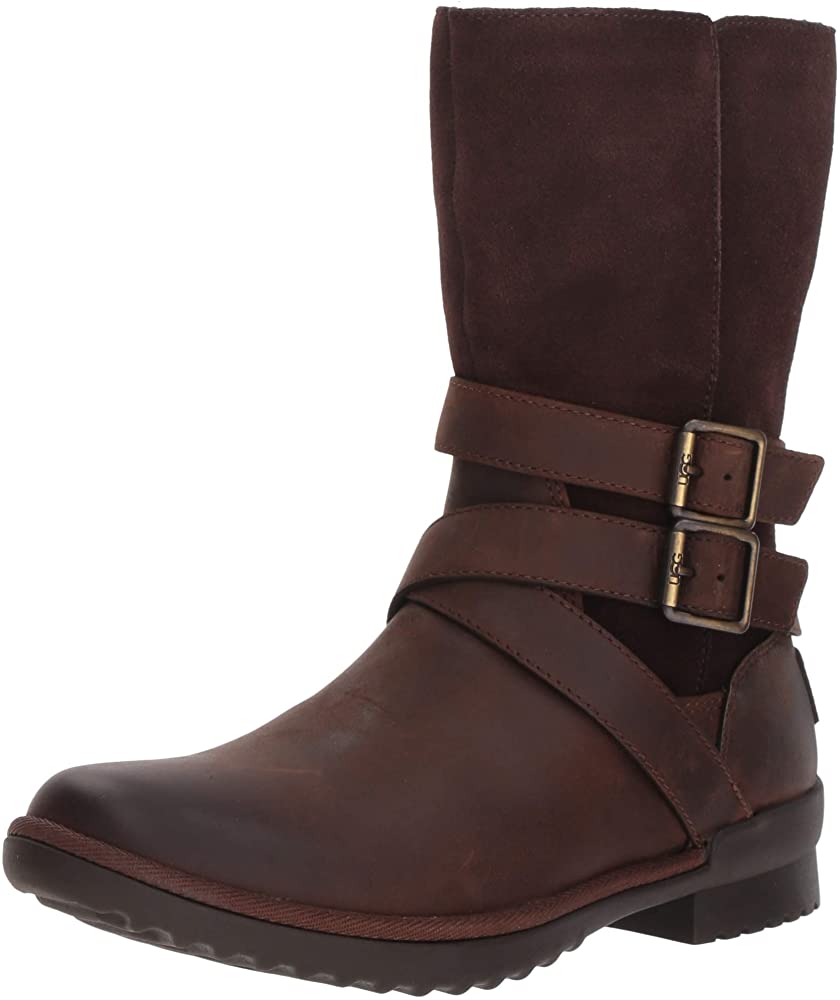 Shop: Amazon | Nordstrom Rack | Zappos
UGG Lorna Waterproof Boot (Similar to UGG Simmens)
Everyone was asking me what other boots I took, and they were the UGG Simmens boots, but there are currently barely any sizes left, so a very similar boot is the UGG Lorna.
Because of the cold, my Simmens were crucial and also easy to wear but remove quickly while in the car. Love them!! I want them in black, too! 
If you want another great waterproof choice, I also love the UGG Wilde boots, which look slightly different than the Simmens but are still comfy, sturdy, and stylish!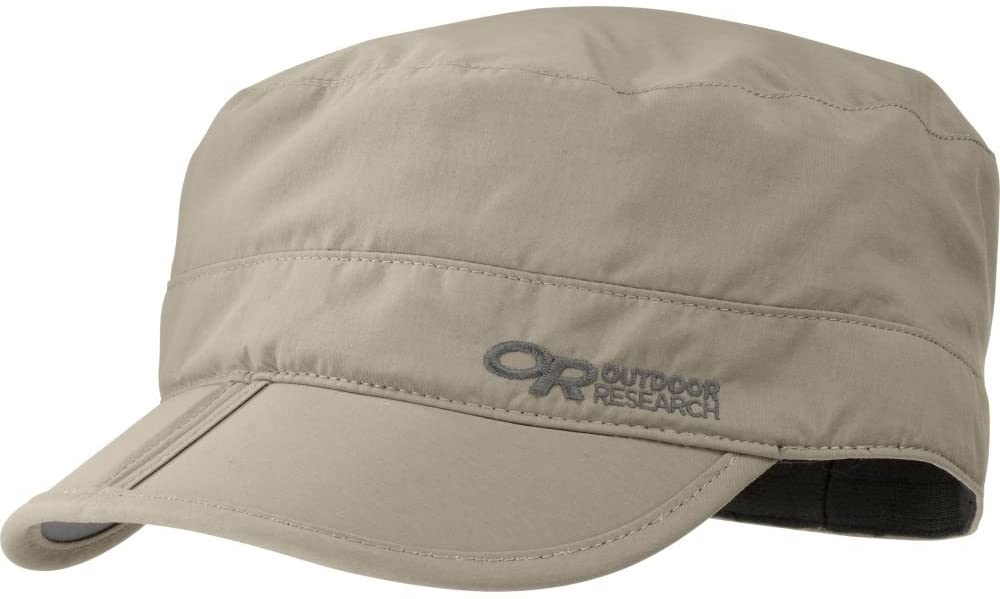 Shop: Amazon
Outdoor Research Radar Pocket Cap – UV Protection Foldable Hat
I found the Outdoor Research hat through my searches and was intrigued because it's compact and looks more like a regular cap. I love how lightweight it is, how breathable it is in the hot sun (with UPF 50+ protection), and how it stayed super clean! I hiked in a lot of dusty areas, and the dust fell right off of it!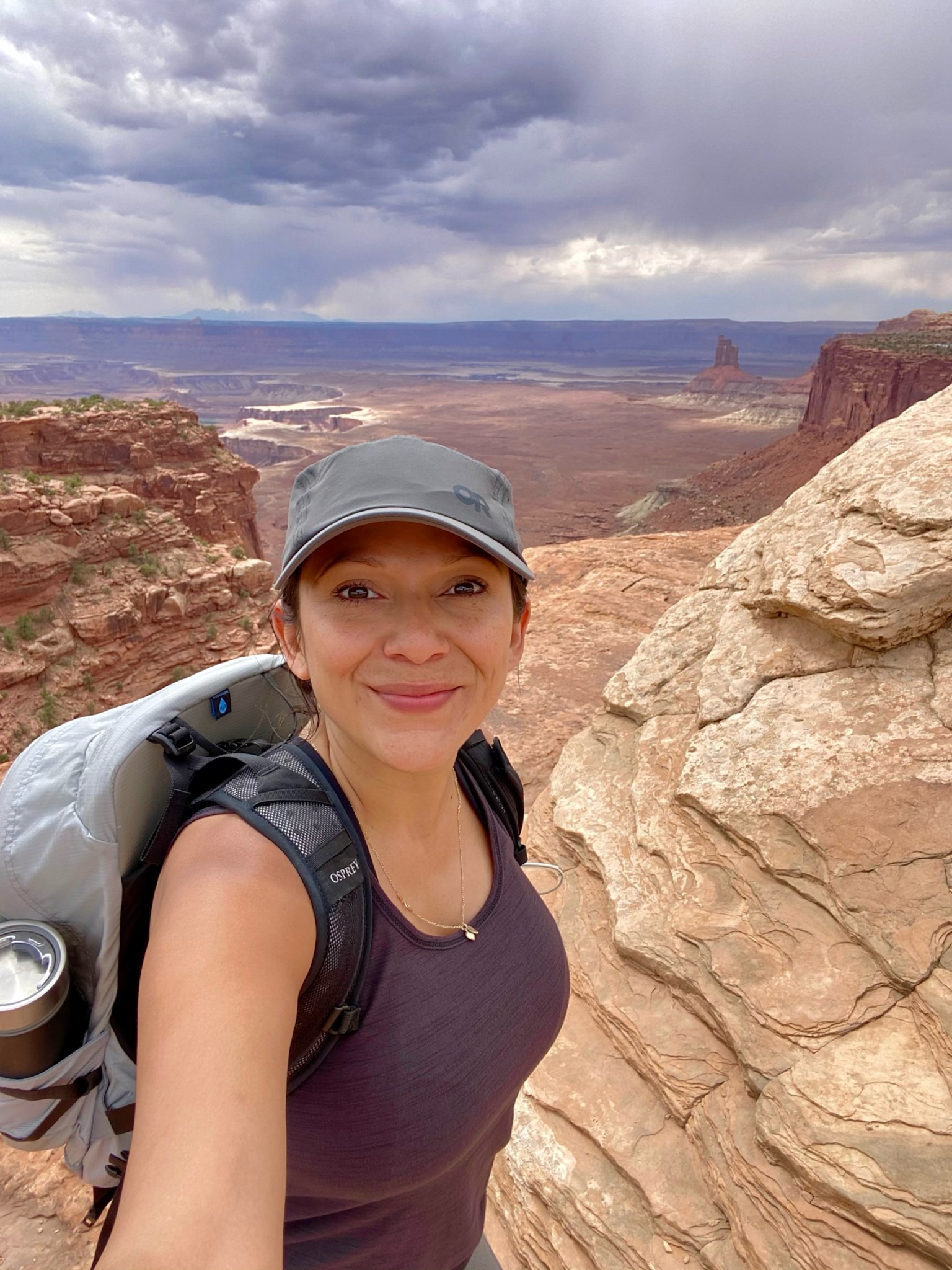 In my Outdoor Research Hat and Old Navy Tank Top (similar)
The cap is adjustable but slightly still too large on the back of my head, which can be seen in some of the pics. Wish it did have a slightly more secure band for strong gusts of wind, especially in the Great Sand Dunes, but not sure any hat could've stayed on with that wind!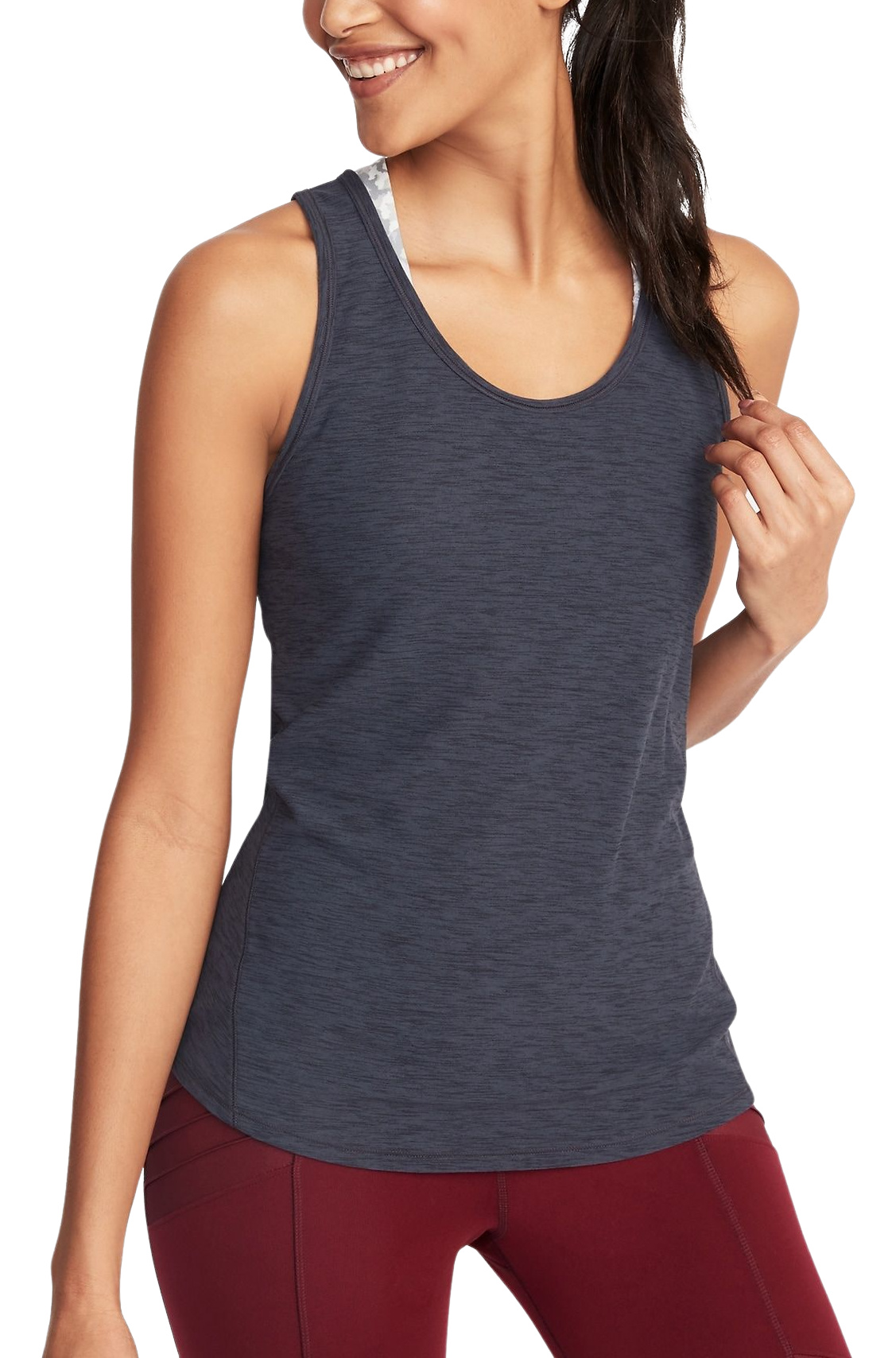 Shop: Old Navy (similar)
Old Navy Breathe ON Mesh-Back Tank Top 
This Old Navy workout top was very comfortable and lightweight for hot hiking days. I would love to get another one because I liked it so much! 
Its stretch knit with a modest scoop neck and a terrific mesh panel on the back helps vent and allow for airflow. And with the moisture-wicking tech, I felt dry and comfy for sure. It comes in sizes XS-XXL.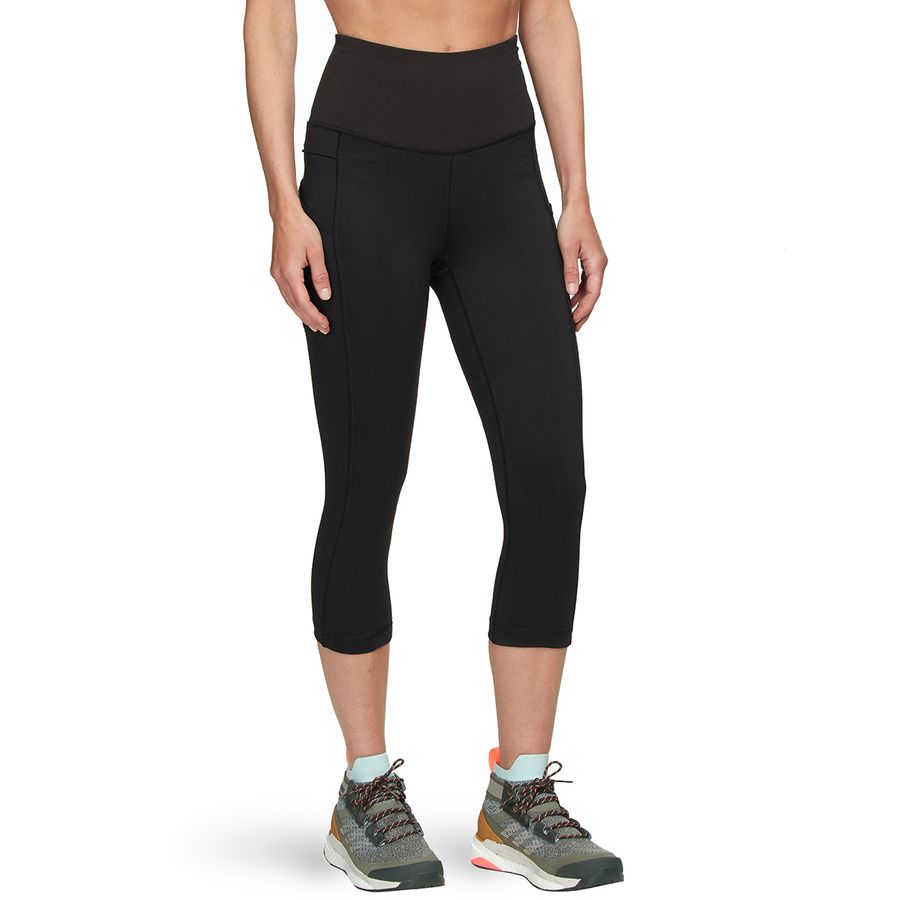 Shop: Backcountry | Dick's Sporting Goods
Patagonia Pack Out Lightweight Crop Tights
I got these Patagonia tights in the Forge Grey color and they are SO comfy! I also liked the high waist panel. These were breathable, along with having odor control and moisture-wicking properties, so I never felt gross. I wore them to hike on warm to hot days. I would like the blue color, too!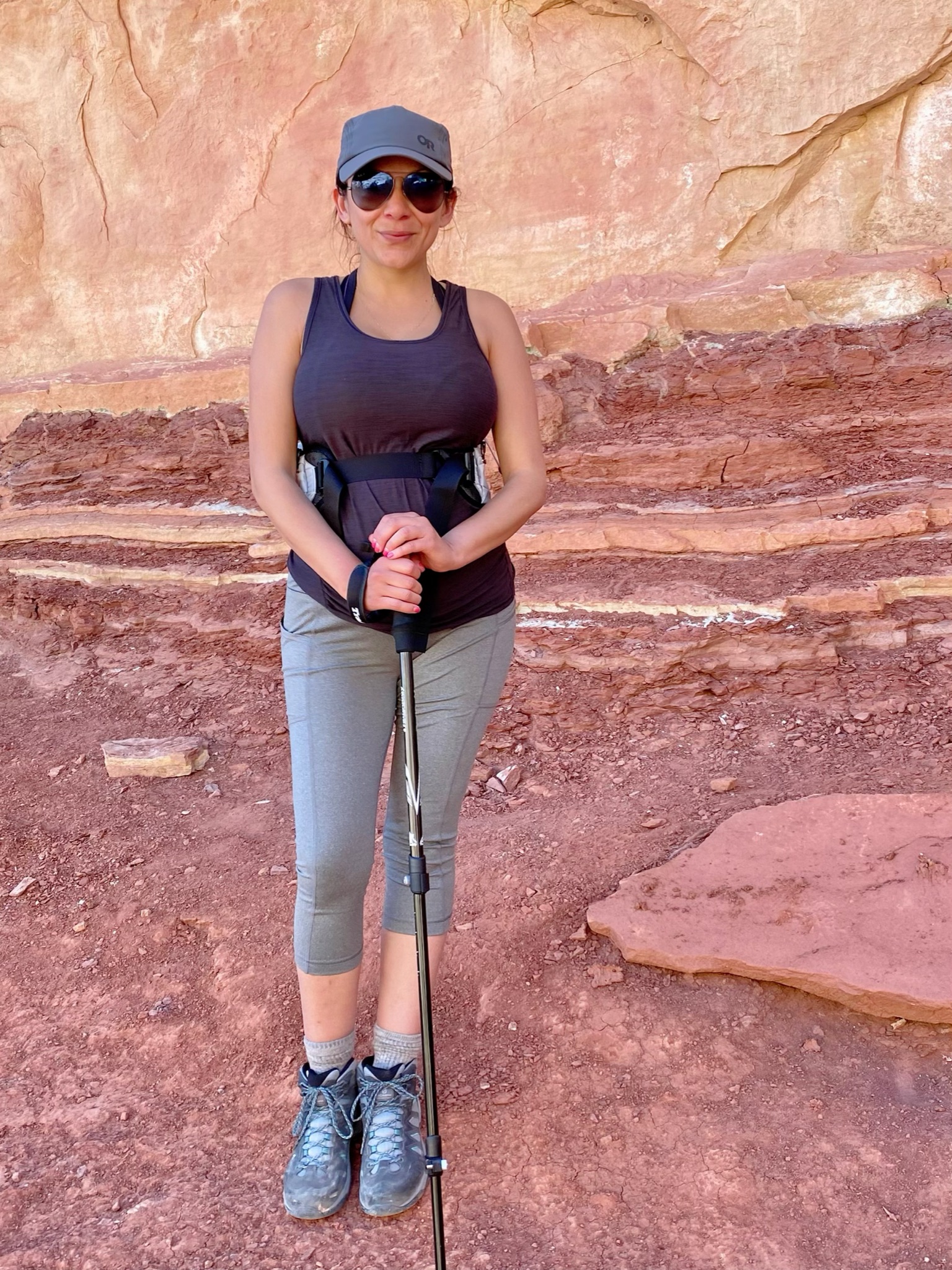 Scarpa Boots with Old Navy Tank Top (similar), Trail Buddy Hiking Poles, and Outdoor Research Hat
Right now, it's only available on the Backcountry website in sizes XS-L. If you want the long version of the leggings, you can find them here.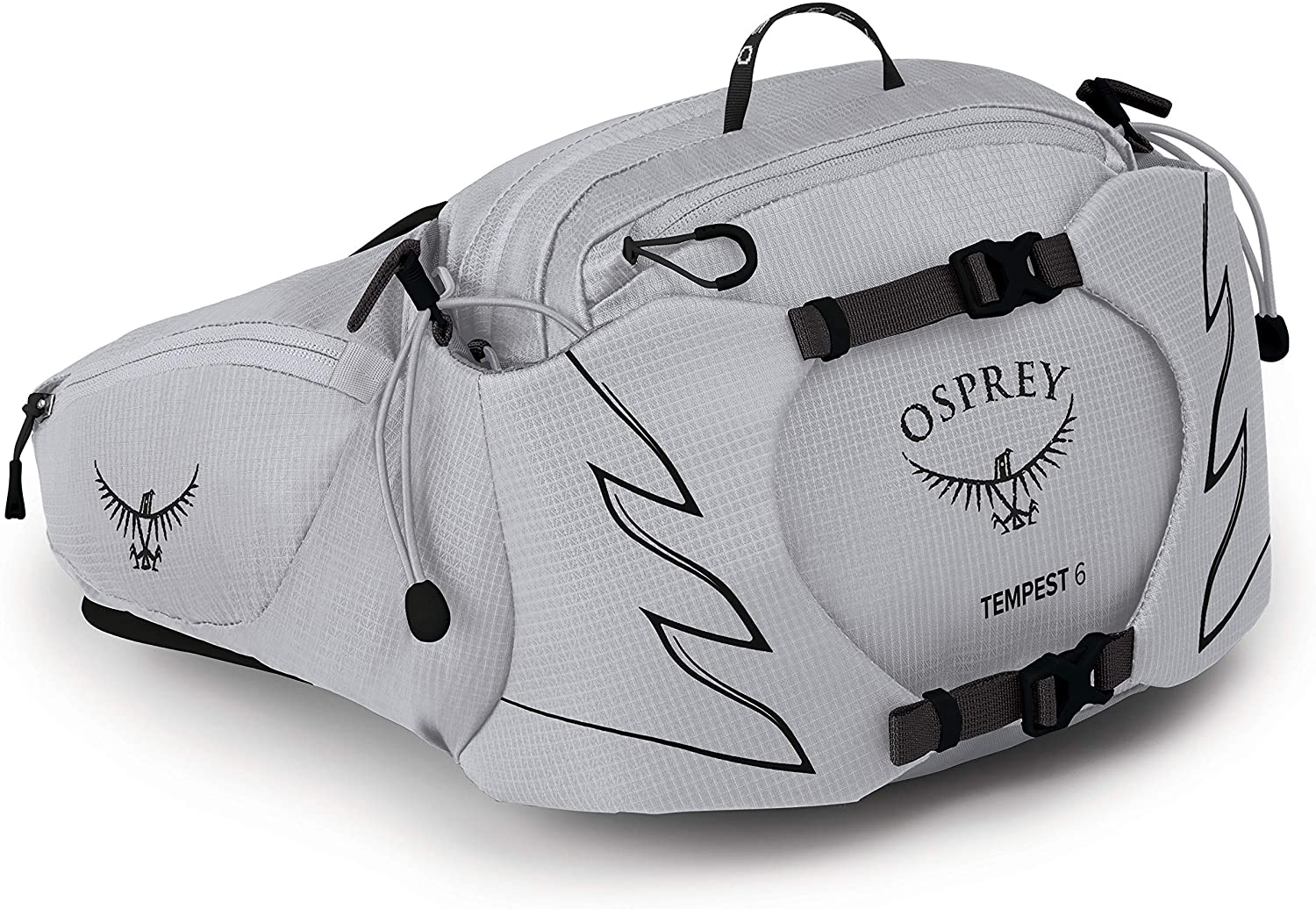 Shop: Amazon | Osprey | Backcountry
Osprey Waist Pack Tempest 6 
I've been wanting something like this Osprey waist pack since last year when I went hiking at Red River Gorge. It was hot and having a daypack felt a little uncomfortable on my back, so I wanted something smaller and lighter to carry a few of my essentials. This was perfect! 
So glad when I found this on the Osprey website. It has space for 2 water bottles, 2 decent sizes stash pockets on the hip belt, and 2 interior pockets that are spacious enough to hold my sunglasses, my Eddie Bauer long sleeve, and a couple of snacks.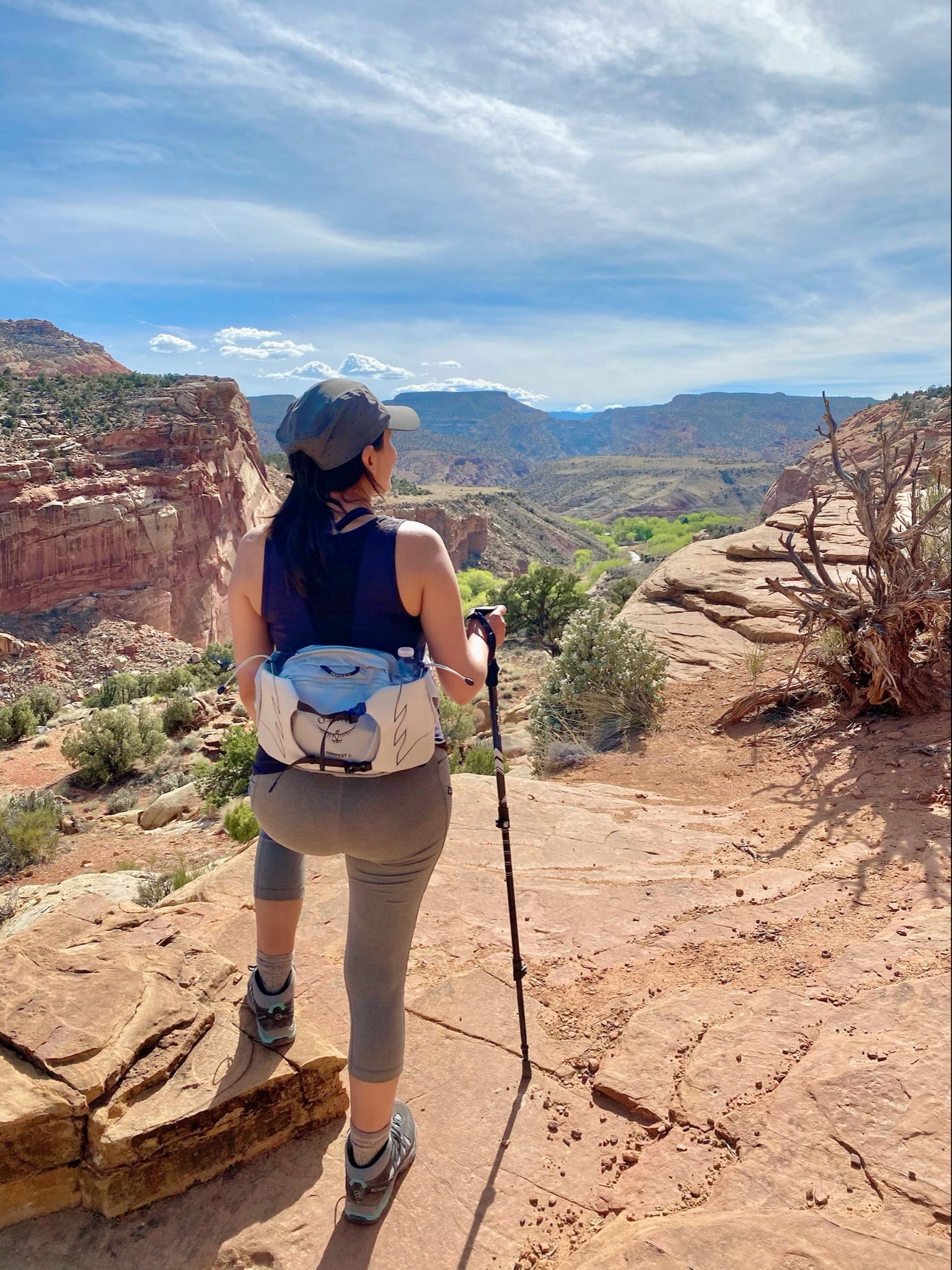 Enjoying Capitol Reef in Old Navy Tank Top (similar), Patagonia Tights, Osprey Tempest 6 Waist Pack, and holding Trail Buddy Hiking Poles
I didn't fill it all the way as I still wanted to keep the weight down, but it was perfect. A little skeptical about the look at first, the comfort and convenience made up for it, and in the end, so happy with this new addition to my hiking gear!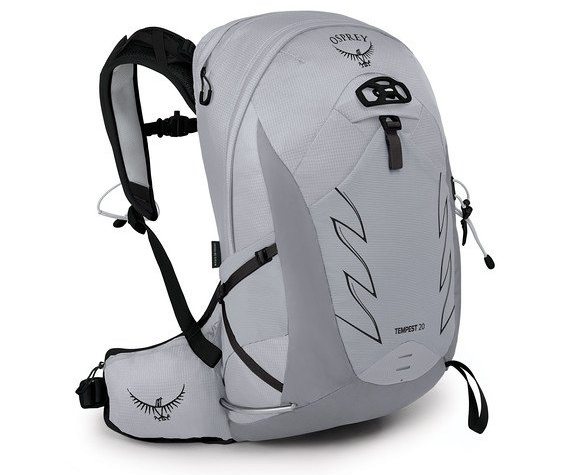 Osprey Women's Tempest 20 
If you've been a reader of TFG for a while, you may have noticed I'm incredibly brand loyal. Osprey is a brand that first impressed me on my 9-month round-the-world trip with the Aura 65L, and it's been my go-to travel and outdoor gear brand ever since!
The Tempest 20 is the latest item in my collection. It's feather-light, and my first official Osprey daypack as the previous one I had was a part of the 55L Farpoint. At first, I wish I would've gotten the size 22 for just a little extra space for multi-day trips. However, the size ended up being just perfect for this trip!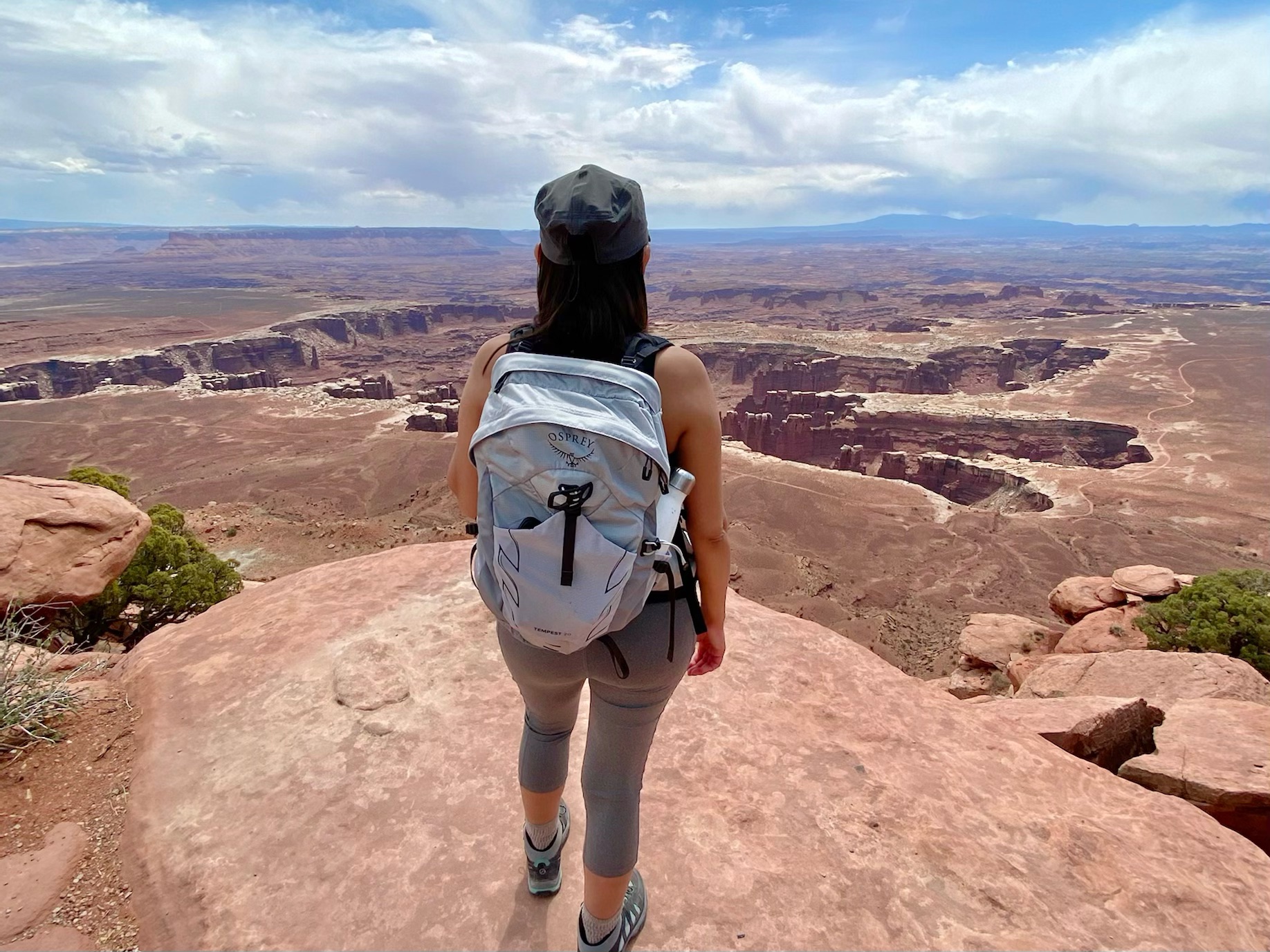 Taking in Canyonlands with Osprey Tempest 20 Daypack, Outdoor Research Cap, Patagonia Tights, and Old Navy Tank Top (similar)
I loved that it felt feather light. Because I've had back issues, I prioritize lightweight backpacks, and this is as good as it gets! The air stream increased the comfort level as it felt breathable and light on my back. Osprey's signature ripstop fabric makes it easy to keep this bag clean despite the insane amount of sand blown at me on the Great Sand Dunes or the dusty Utah red rock.
The features mark all the points on my wishlist: hiking pole inserts, mesh exterior pocket for quick access to my waterproof jacket or phone with mini-tripod, 2 mesh secure water bottle holders, a small upper stash pocket for essentials, and a main compartment with just enough space for some snacks, silk thermals, Columbia waterproof jacket, and Patagonia shell.
Read this post to learn about my favorite Osprey bags!
Extra Accessories or Clothes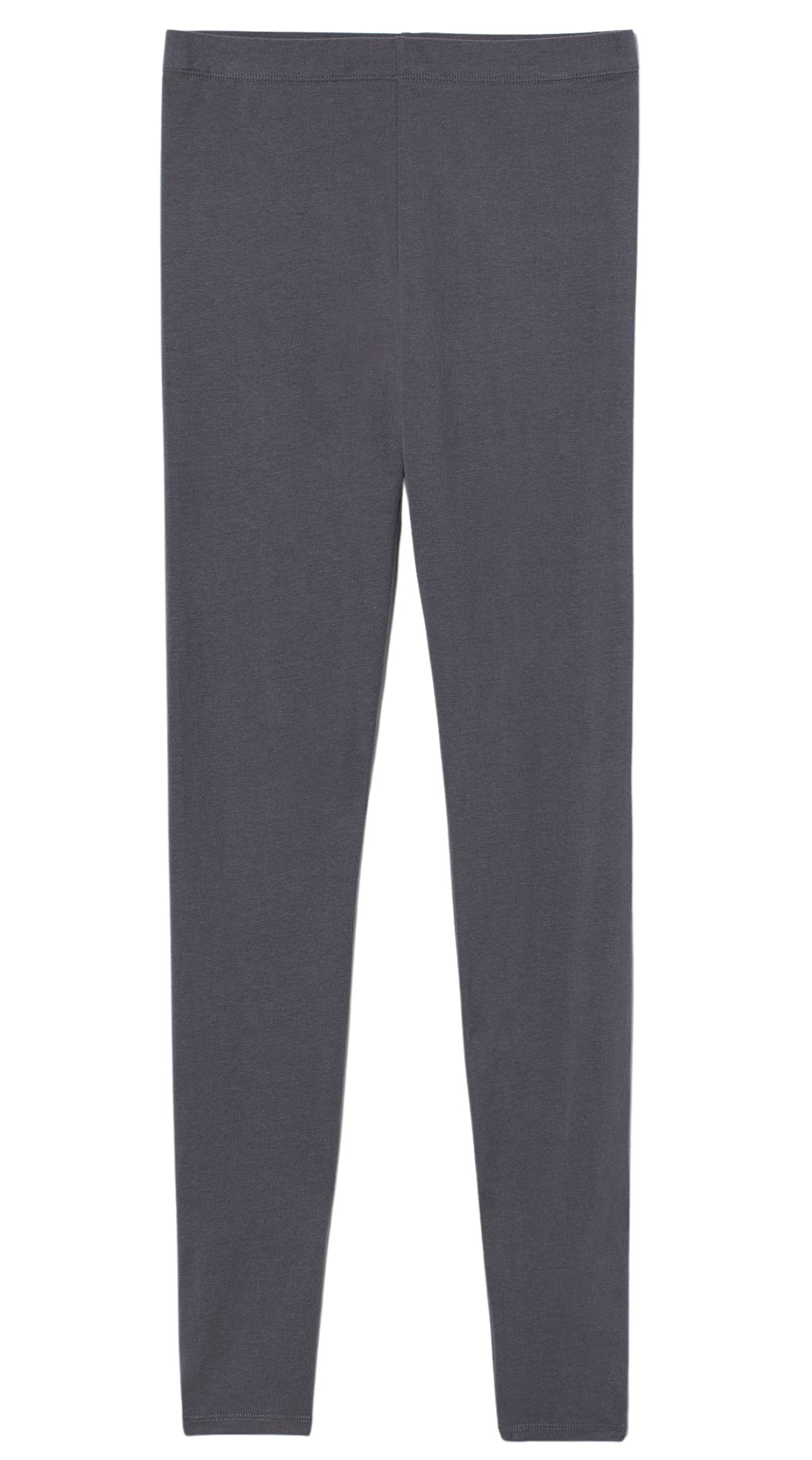 Shop: H&M
H&M Jersey Jeggings
I have a black and heather grey pair of these H&M jeggings (worn in Mesa Verde since I didn't hike). They're comfy and soft for long car rides and sleeping but not a good fabric for hiking. It Comes in sizes XS-XXL.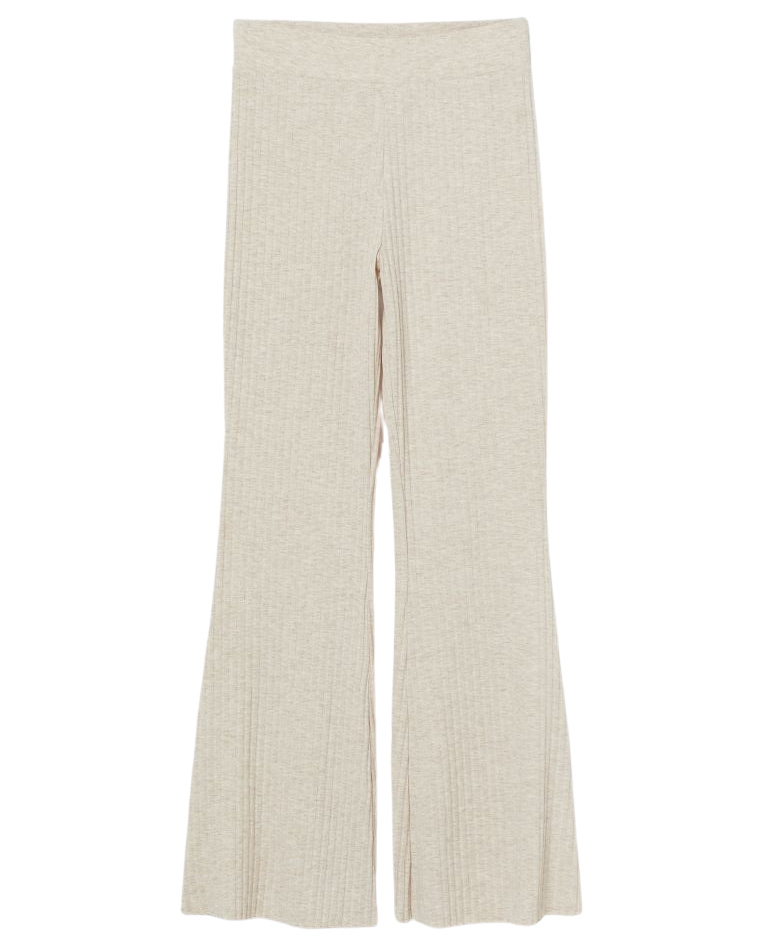 Shop: H&M
H&M Ribbed Pants
I got these super cute and comfy H&M ribbed flare pants in light beige. No pics with them on, but I love them so much I'm also ordering them in black! I wore them for long car rides with flip-flops, then dressed them up with ankle boots in LA.

Shop: Amazon
Minus33 Merino Wool Thermals
It definitely got cold at night when camping, so the thermals I brought were Minuso33 from the best thermal post. These worked fine, but overall, I would've preferred the Ice Breaker ones I took to Utah in February because they're lighter, better quality, warmer, and a better fit, but I wanted to have a black color for this trip vs. the white and blue I took on the last trip. 
I will eventually trade in my Minus33 for Ice Breaker if I can find them on sale. I will be keeping an eye out!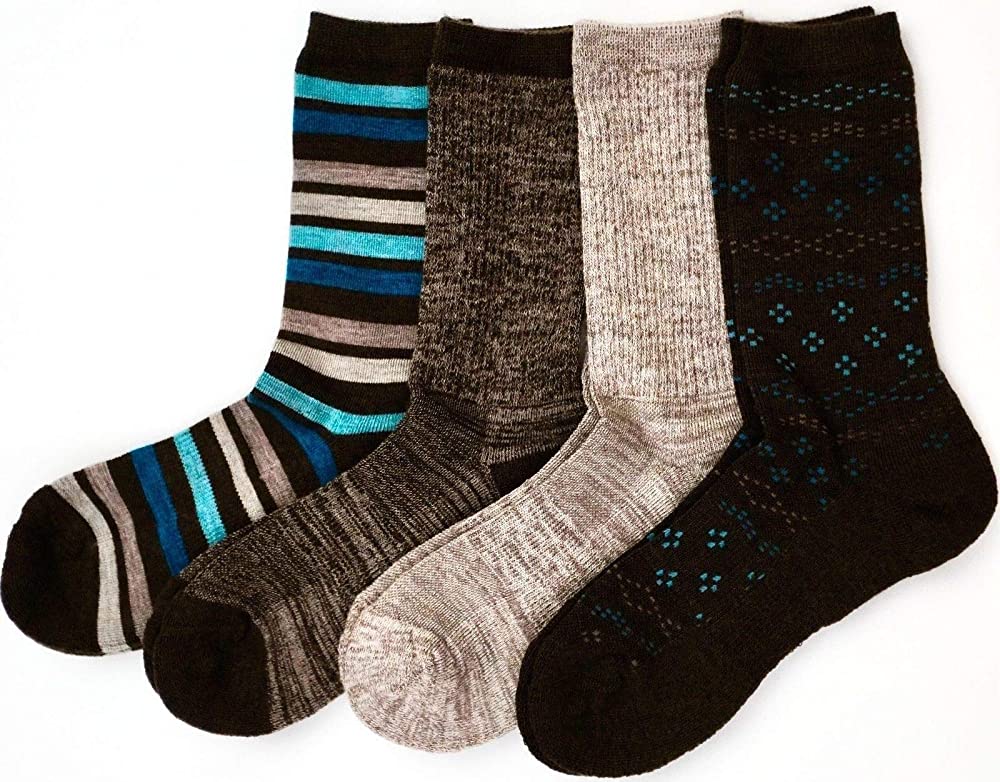 Shop: Amazon
Kirkland Signature Trail Socks 
I found these Kirkland socks from a post on warm socks and love them! These are great socks for hiking and regular winter travel (at home use too).
They come in a pack of four, and you can choose from several different patterns and colors. With a cushioned footbed and reinforced heel and toe, these simply feel great!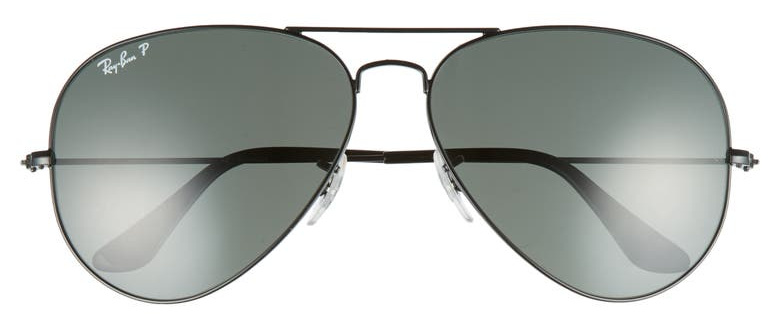 Shop: Nordstrom | Sunglass Hat | Ray-Ban
Ray-Ban Aviator Total Black
I've had these Ray-Ban sunglasses for a couple of years. I did smash them in the pocket of my Columbia jacket accidentally, so I need to replace them. Unless it's a cheap fashion pair of sunglasses, I always get polarized to protect my eyes from the sun, sand, and ocean since I spend so much time in these areas. 
The sun's reflection is really damaging—I learned the hard way a few years ago when I didn't wear sunglasses for 4 months while traveling in Southeast Asia and scuba diving. My eyes burned so bad and got really dried out. I love an aviator style; it's a timeless design that suits my style preferences!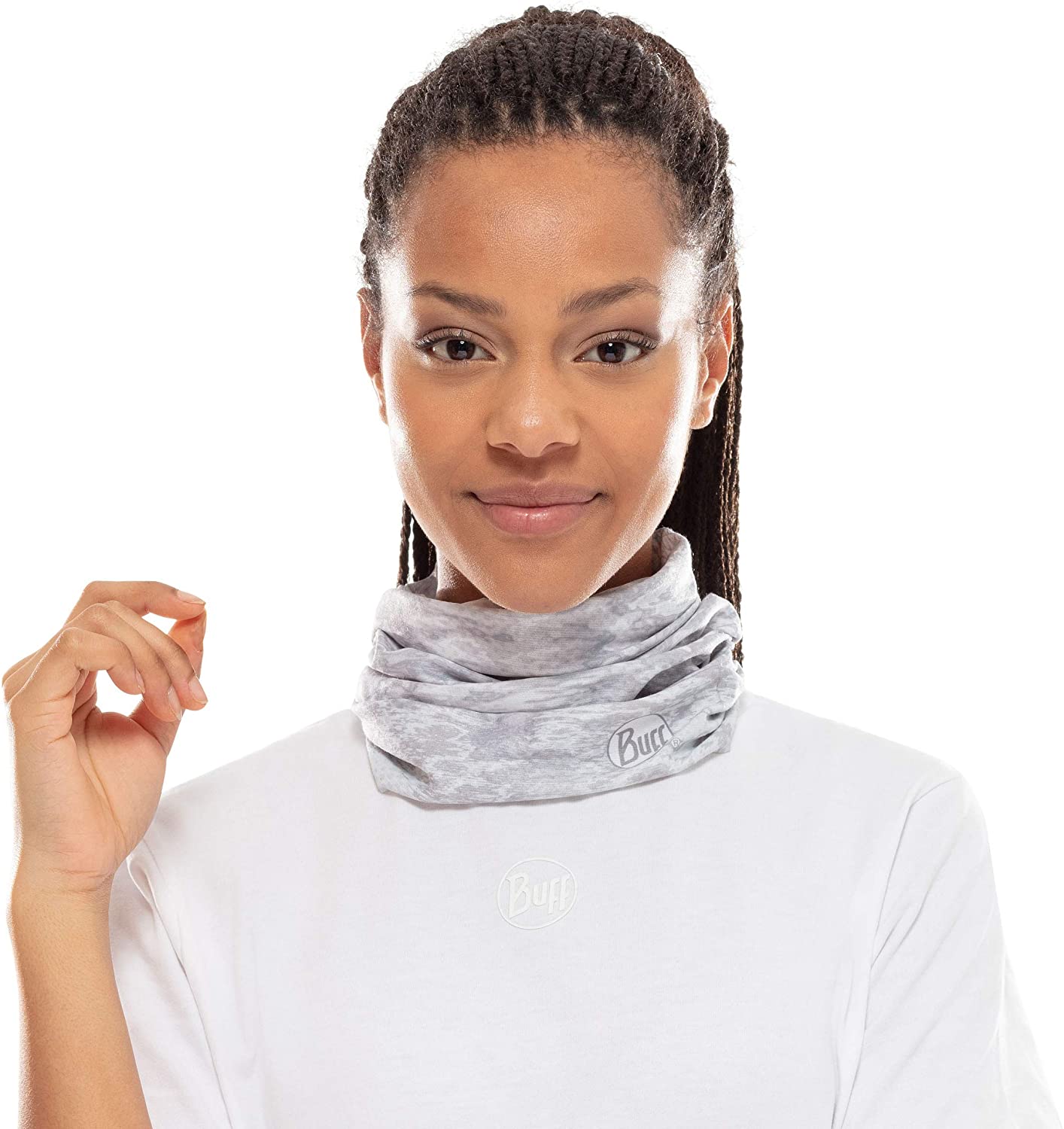 Shop: Amazon
BUFF CoolNet UV + Multfunctional Headwear and Face Mask
This is more a wishlist item than what I actually brought! I wish I would've had a BUFF to create a light layer on my neck on cooler hiking days, plus to ALSO cover my face from the sand at THE Great Sand Dunes and general red rock dust. These also have UPF 50+ sun protection and come in a ton of colors!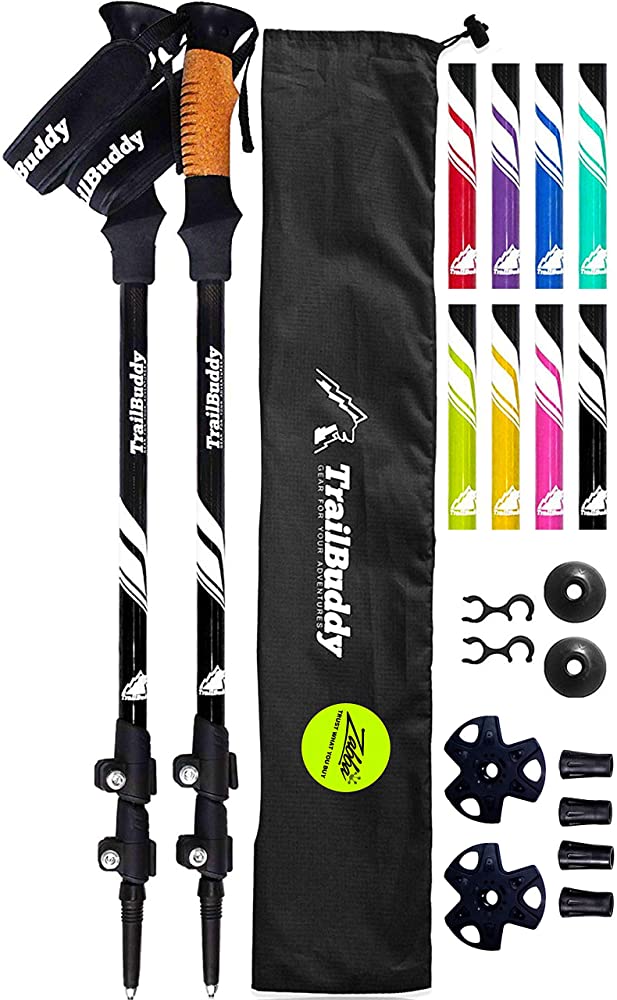 TrailBuddy Lightweight Trekking Poles – 2 Piece Pack
I was so happy with my TrailBuddy hiking poles! I was a bit worried because they were in the lower price range and didn't boast the lightweight aluminum materials as the higher-end models such as the Black Diamond, which I originally wanted, but they were fantastic!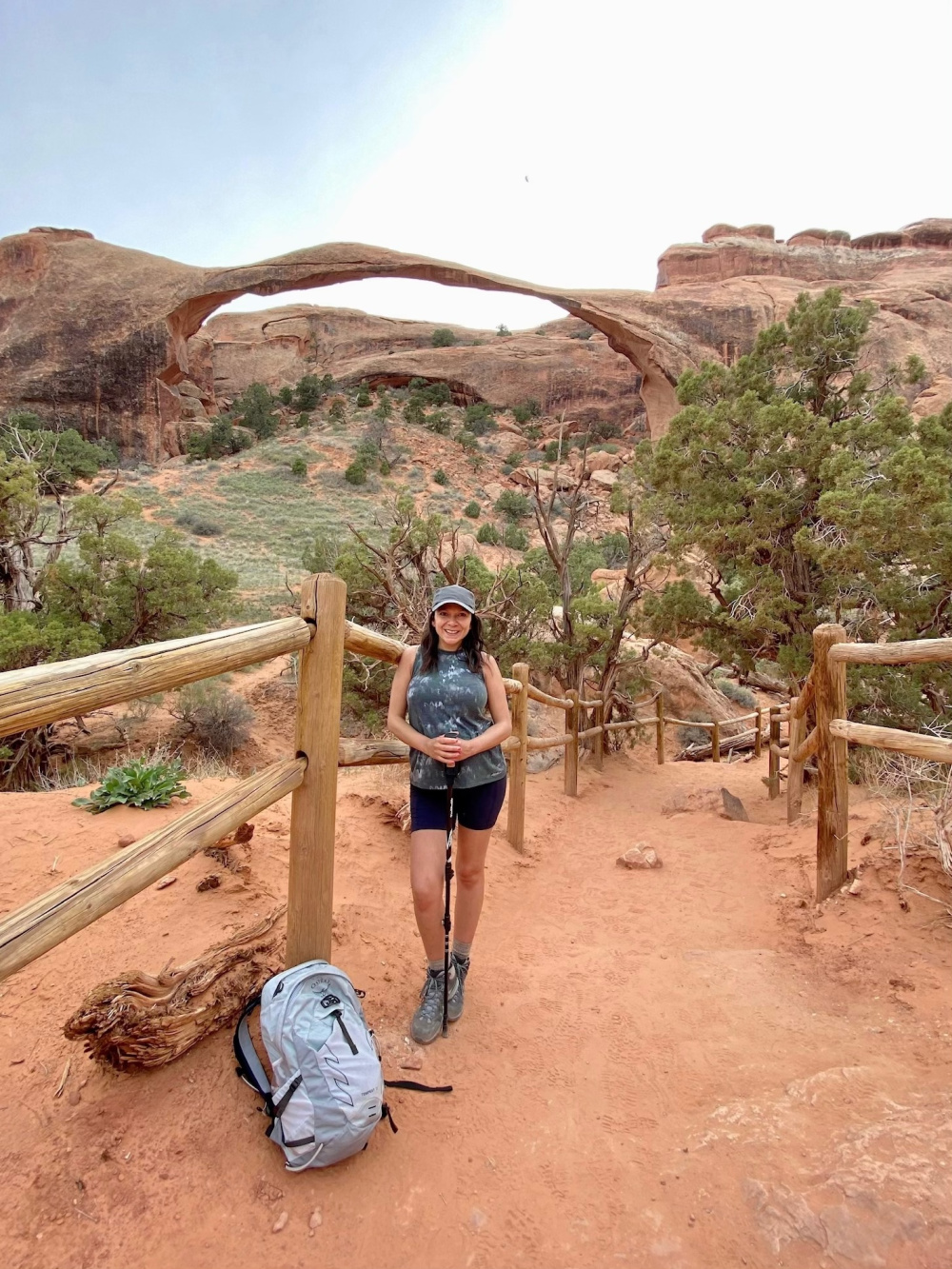 At Arches National Park in Eddie Bauer Tank Top (similar), with Trail Buddy Hiking Poles, Scarpa Boots, and Osprey Tempest 20 Daypack
Perfect for the price point. Durable, cost-effective, and they work well. Although they're not the most lightweight materials on the market, they didn't feel heavy and felt light and comfortable to carry even when I wasn't actively using them. This was a must for me as they were supportive, protected my knees, and very helpful on steep inclines.
Tip: When I was 25, I went to Egypt and Jordan and wasn't wearing sturdy travel sandals, so I slipped and hurt my knee. Walking through Petra was miserable and took me hours to make the hike back down. I learned my lesson and now use good travel shoes plus hiking poles for challenging treks.
Camping Gear I Brought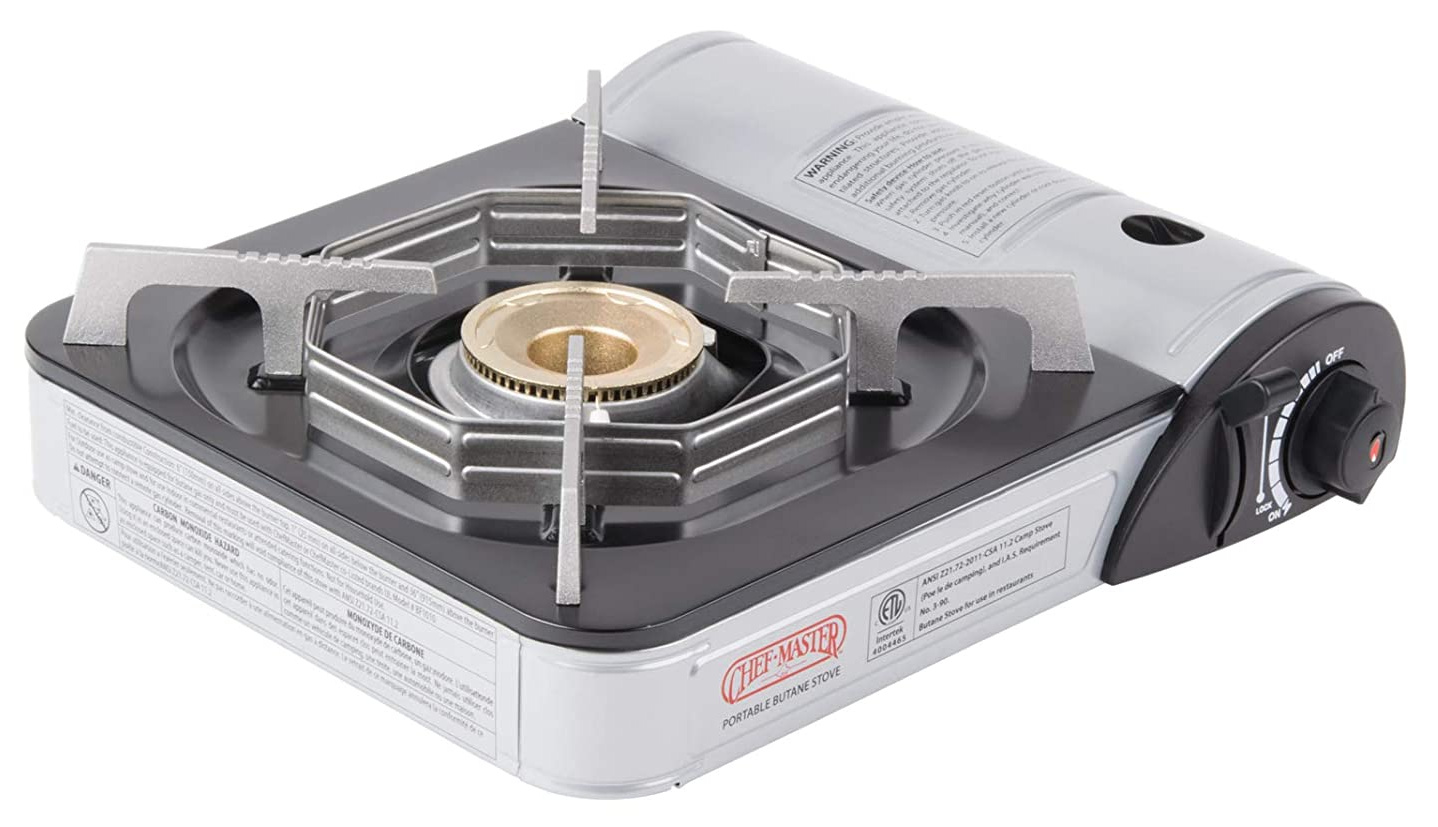 Chef-Master 90011 Portable Butane Stove
The Chef-master stove was easy to use and of good value. It also has an electronic ignition system, so I didn't have to mess around with matches!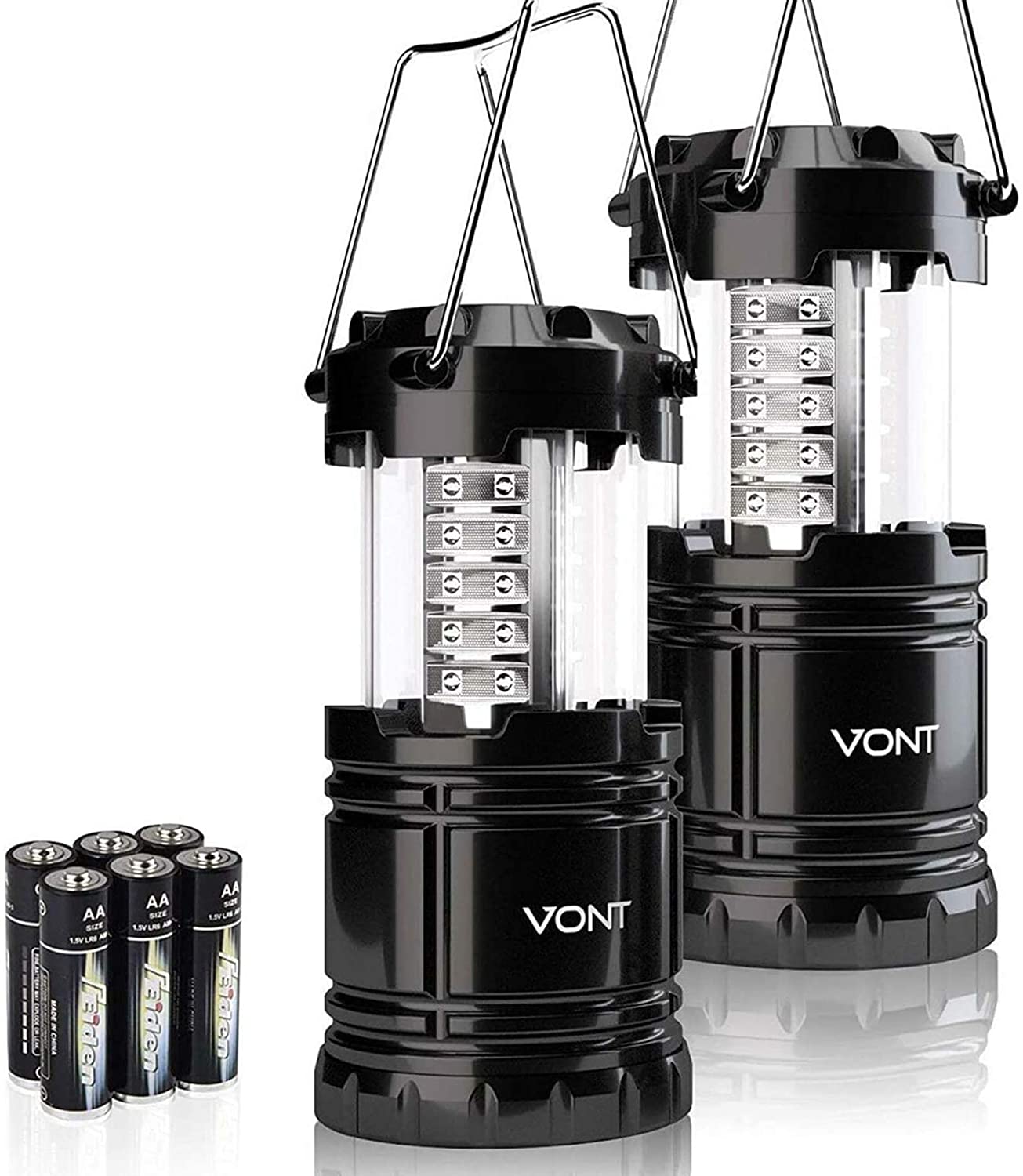 Vont 2 Pack LED Camping Lantern
The Vont camping lantern was amazing!! A real must-have. It was good value and very convenient. I plan to buy another set for home emergency hurricane use too!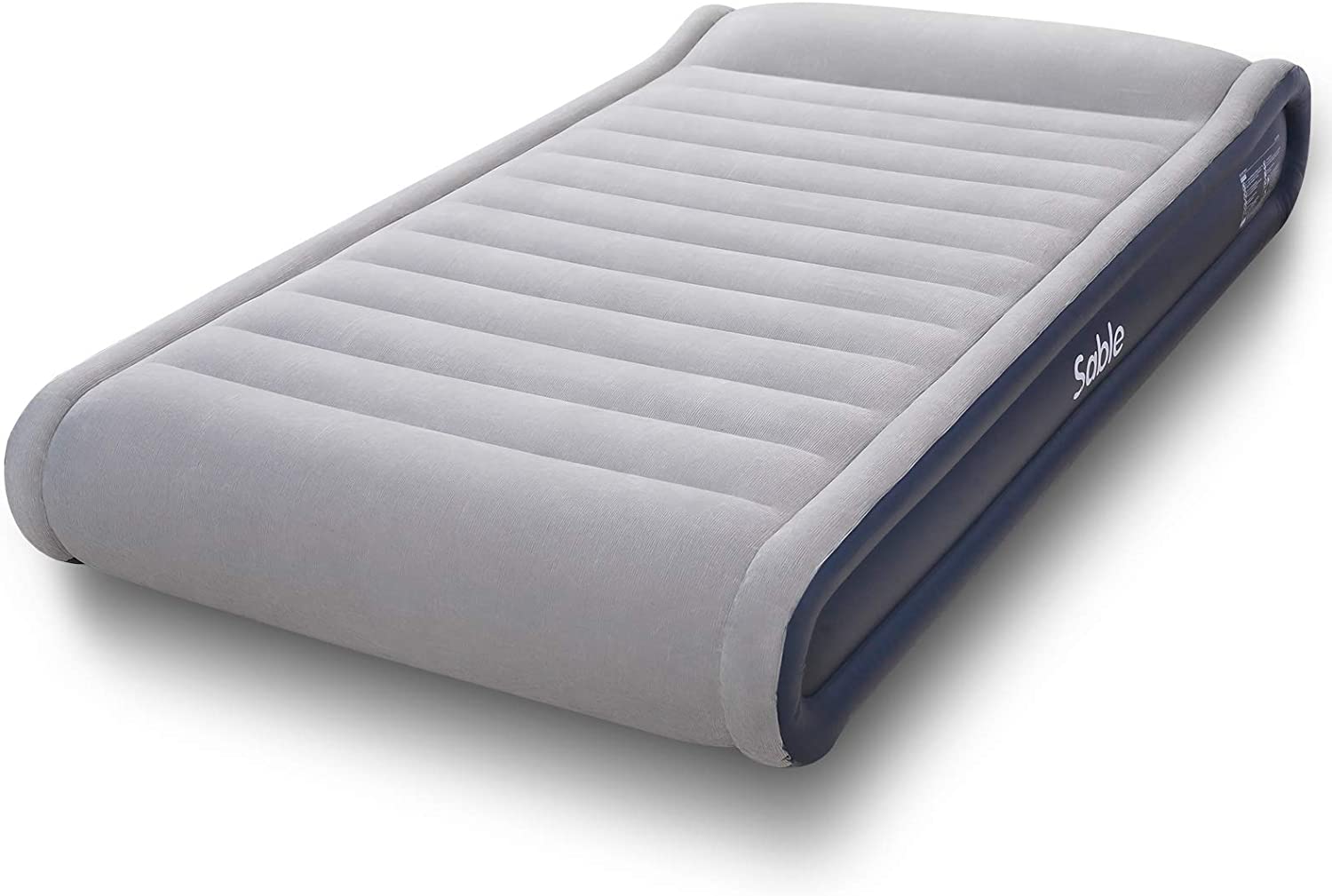 Shop: Amazon (sold out)
Sable Full Size XL Air Mattress with Built-in Electric Pump
The Sable air mattress is a good choice to make sure you have a decent night's sleep. For my purposes, it was pretty big for my tent but super comfortable and easy to inflate/deflate. You can get this in a full and queen size. I went for the queen size.

Shop: Amazon
Kelty Cosmic 20 Degree Down Sleeping Bag
The Kelty is a 3-season sleeping bag that was very warm and cozy at 34℉ when paired with merino wool thermals plus my Sea to Summit silk liner! And it rolled up easy in the morning when packing the car up.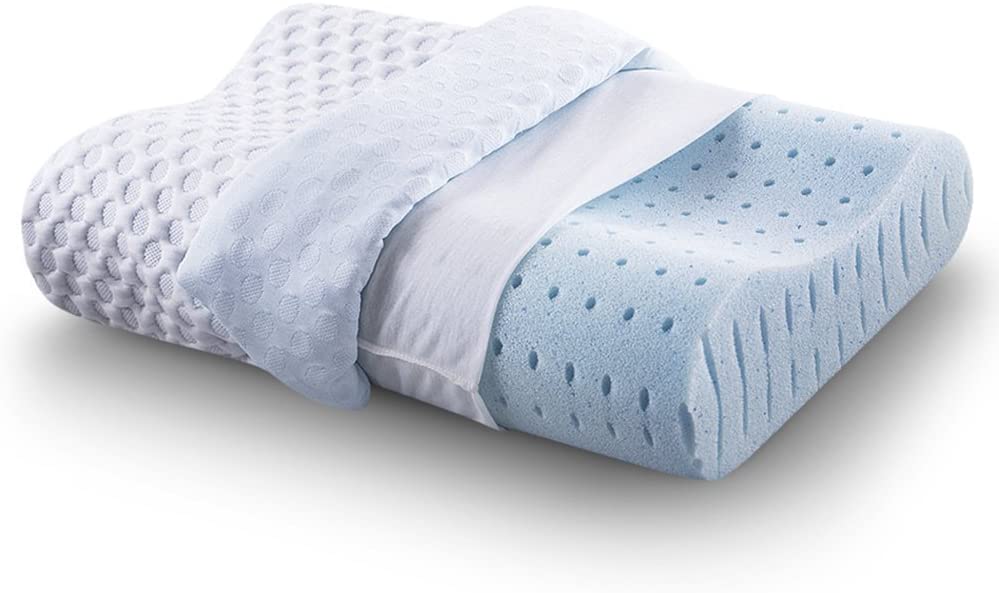 Shop: Amazon
CR Ventilated Memory Foam Contour Pillow
The CR is my memory foam pillow for home that I brought on the road trip to camp, and for long car rides, I pair it with my LilySilk pillowcase, the same pillowcase I also used to take traveling, so I had my own pillowcase in budget places. Both are staples in my sleeping routine for at home or travel!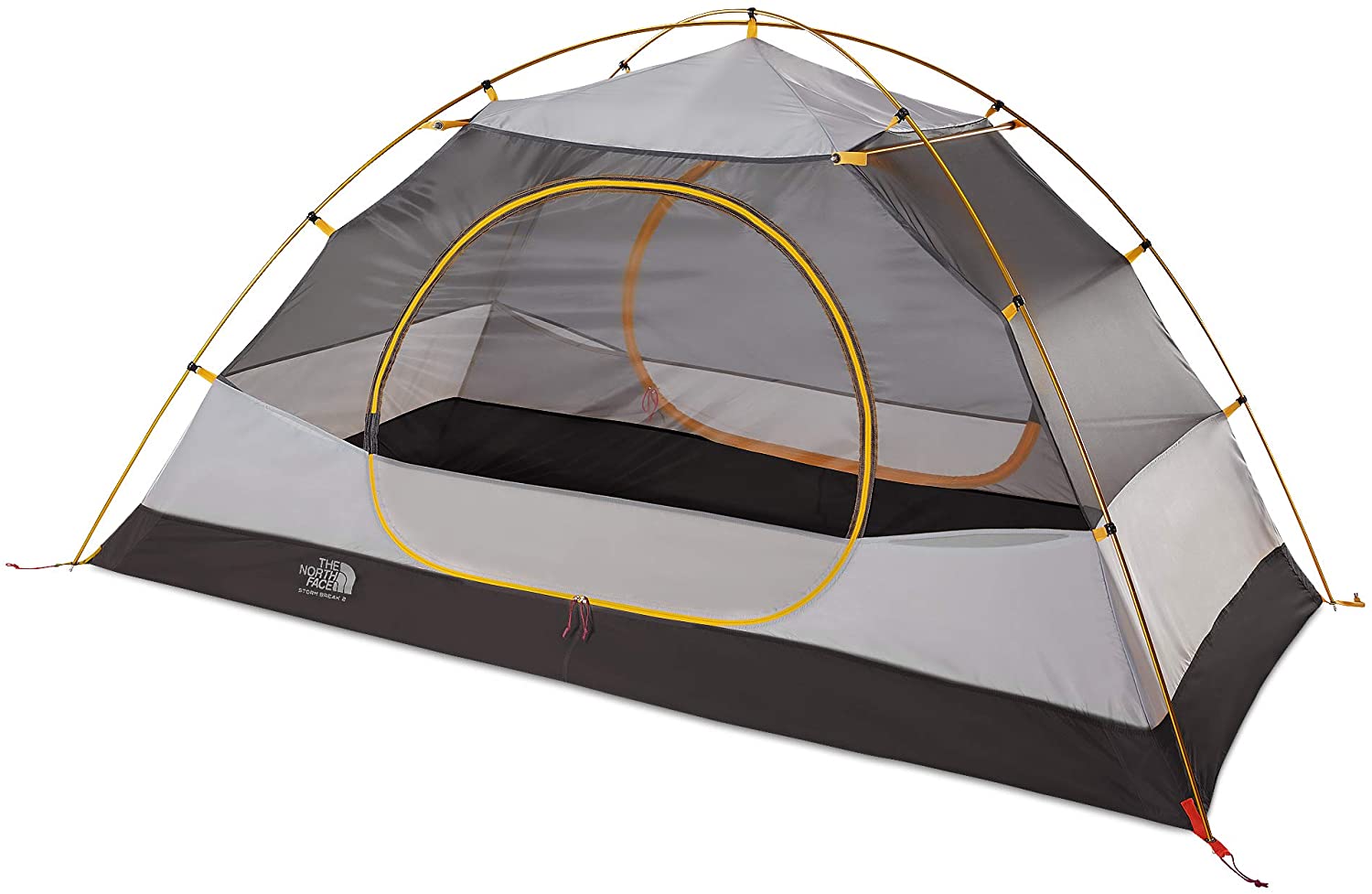 Shop: Amazon | The North Face
The North Face Stormbreak 2 Two-Person Camping Tent
The North Face Stormbreak tent comes from a trusted outdoor brand, and it wasn't difficult to set up, and the doors were easy to get out of if I had to take a bathroom break. A good buy overall!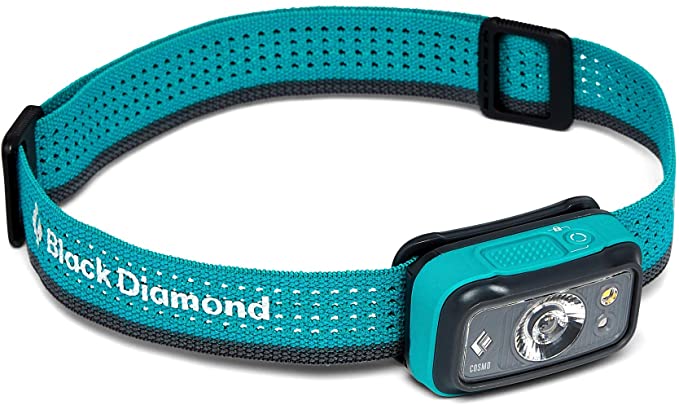 Shop: Amazon | REI | Moosejaw | Backcountry
Black Diamond Cosmo 300 Headlamp
I bought a new Black Diamond headlamp for this trip. It was well priced and sufficient lighting for my needs. Although I will say that I love traveling with a headlamp for the hands-free convenience, I preferred the two led lanterns while camping. One thing to note is that I always pack my headlamp in my hiking daypack because I once got caught on a mountain in the late afternoon, and the sun set way faster than expected. 
I didn't have a light or a phone (it was ten years ago) and had to use my camera flash to make the 45-minute hike down. Lesson learned! Even if I have a phone now, it's not uncommon to have it on low charge, especially if camping. It's a small extra emergency item to pack, but it can be a major help on the trail in an emergency.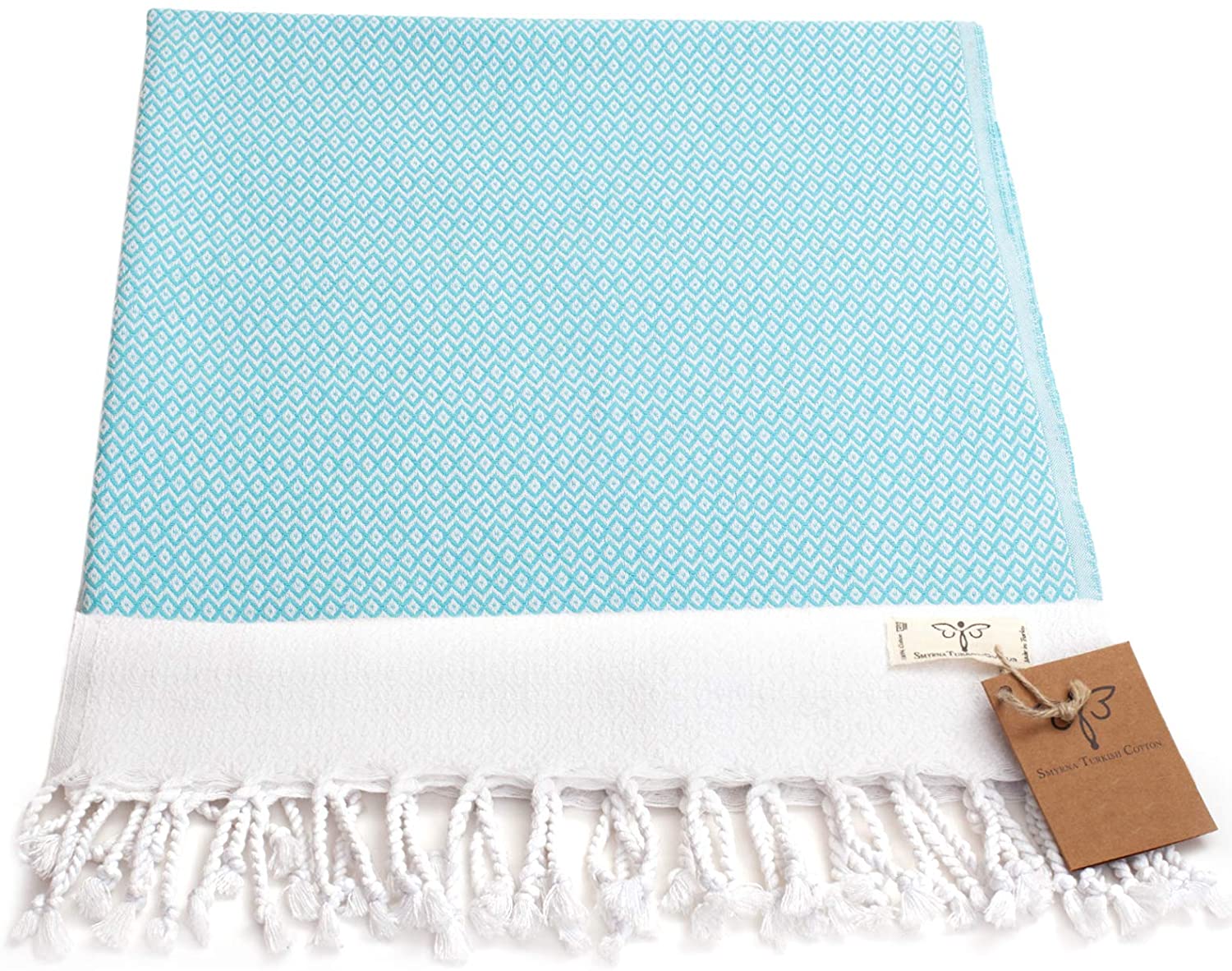 Shop: Amazon
Smyrna Original Turkish Towel
I usually bring my Sea to Summit travel towel on trips like these, but I couldn't find it when I was packing, so I threw a Turkish beach towel in my bag. Not as compact or absorbent, I didn't end up using it for camping, but it did end up being useful to dry my hands when I washed them on the campsite. 
Tip: bring a small bar of soap in a Ziploc bag as not all places have hand soap. I also use this trick when traveling in dusty or remote areas such as Africa on safari, Egypt, or India.
Road Trip Essentials I Took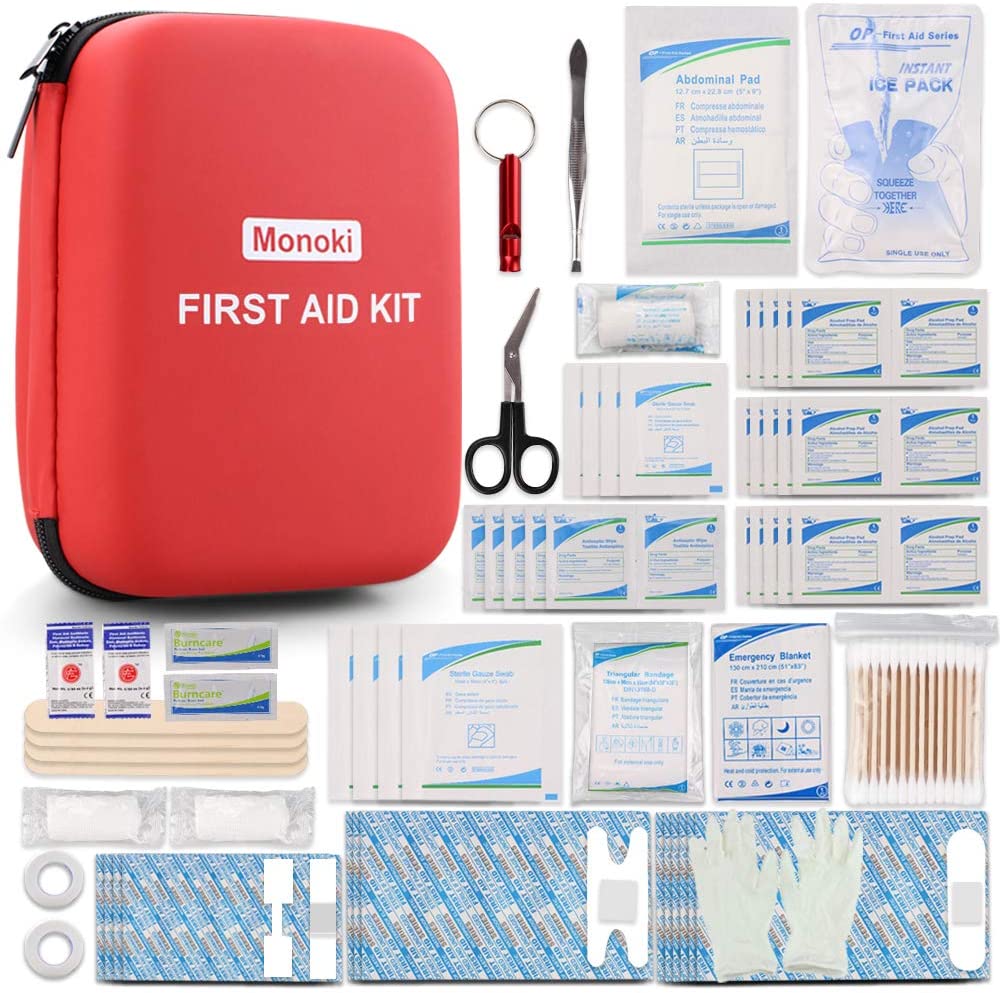 Shop: Amazon
Monoki First Aid Kit
A total road trip essential! A first aid kit is a must in case of emergencies or sudden illness. This one is equipped with 201 pieces that include everything from bandages to antibiotic ointment packs.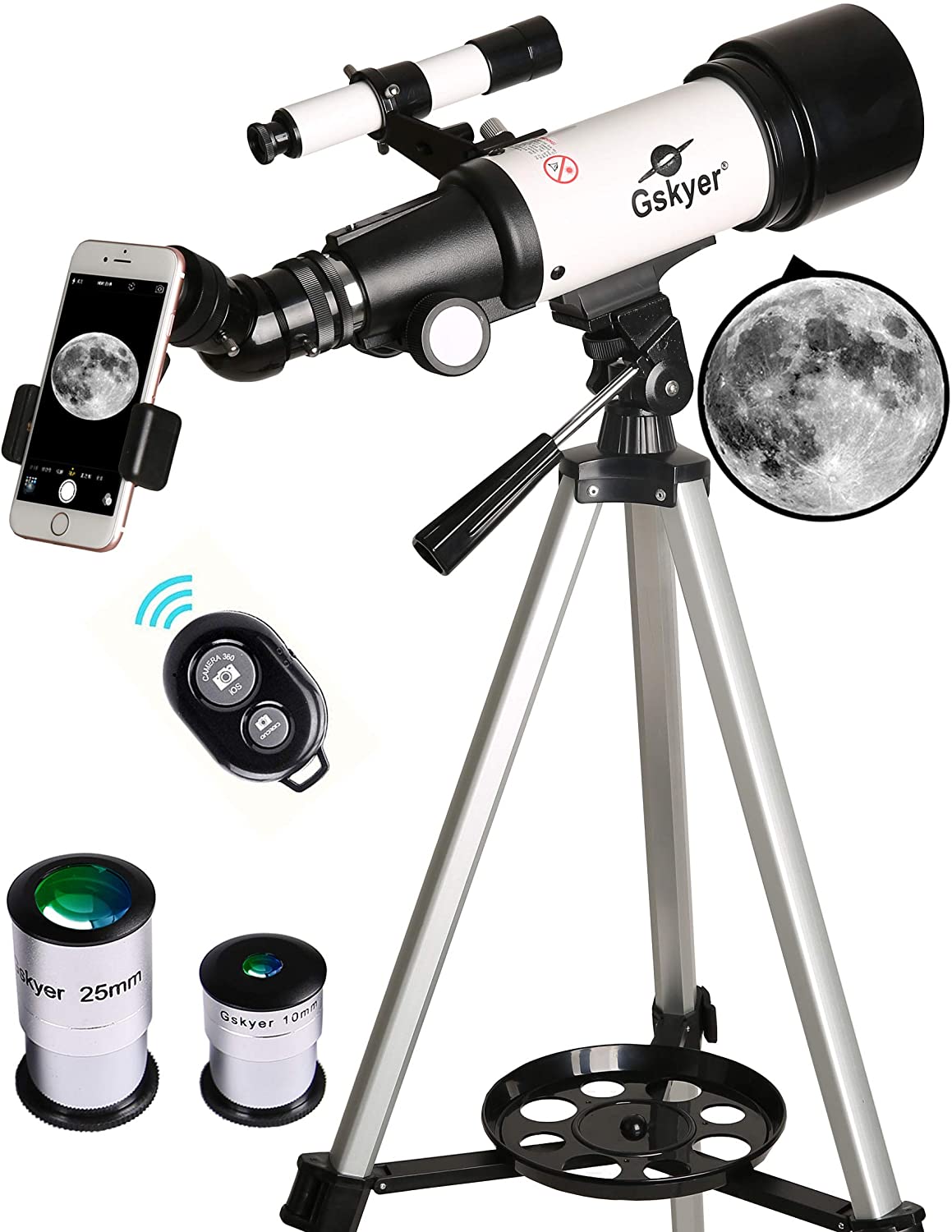 Shop: Amazon 
Gskyer Telescope, 70mm Aperture 400mm AZ Mount
This Gskyer telescope is low-cost in comparison to others and worked remarkably well for the price point. It even has a wireless camera remote and a smartphone adaptor to take pics of what you see. I was happy to have it along and gaze at the stars when the urge hit!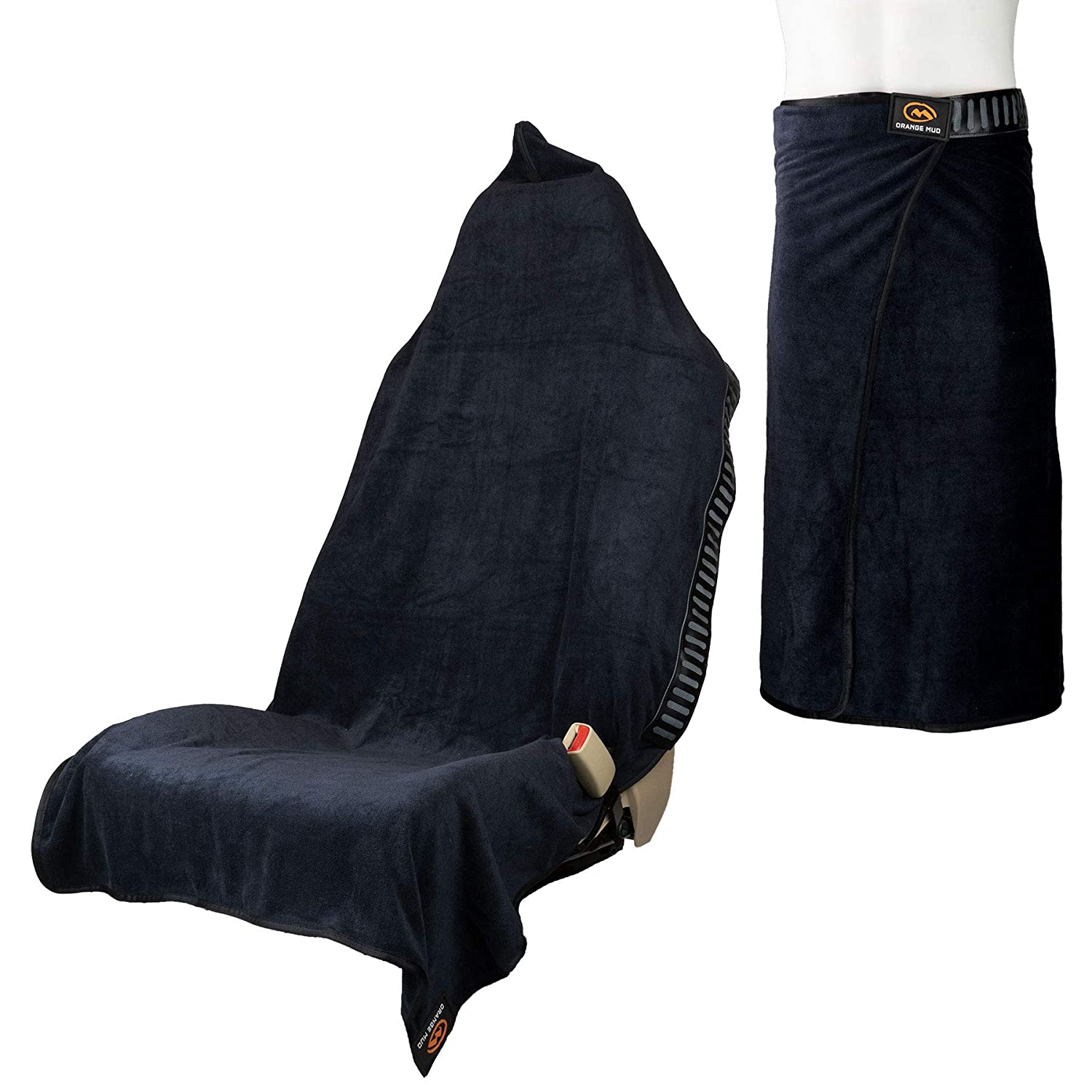 Shop: Amazon
Orange Mud Transition & Seat Wrap
This  Orange Mud Seat Wrap was a random item I came across before my trip, and I was intrigued to try it out for travel. It's meant to be used for the gym when you may not necessarily want to get back into your car gross and sweaty. In addition to protecting your car seat, it also has an option to tie it around your body so you can change comfortably without exposing yourself.
I wanted this was because I thought it would keep the leather car seat cool in the heat and help keep my dusty hiking clothes from dirtying the car. I could change at the campsite should I need to, but most importantly, I could use it to pop a squat without exposing myself in case of an emergency! 
While I didn't end up using it for this purpose, I've been caught in this situation on too many long bus rides and road trips to risk it. While many female travelers love urinal devices, I haven't had the best luck using these, so I'll stick to a good old-fashioned squat for the time being.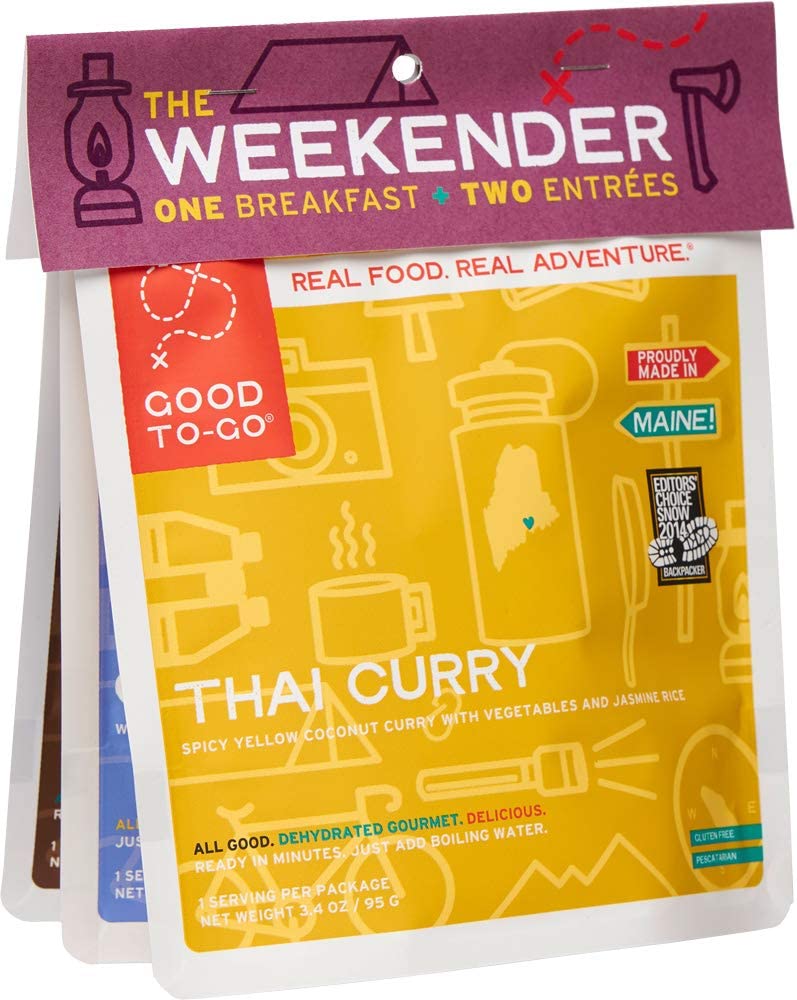 Shop: Amazon
GOOD TO-GO Weekender 3-Pack Meals
I used the Good to-go dehydrated meal packs while glamping in Zion on my propane stove and they were easy to do. Just unseal, add water, and it was done in minutes. I also tried the RightOnTrek customized backpacking meals and liked those as well!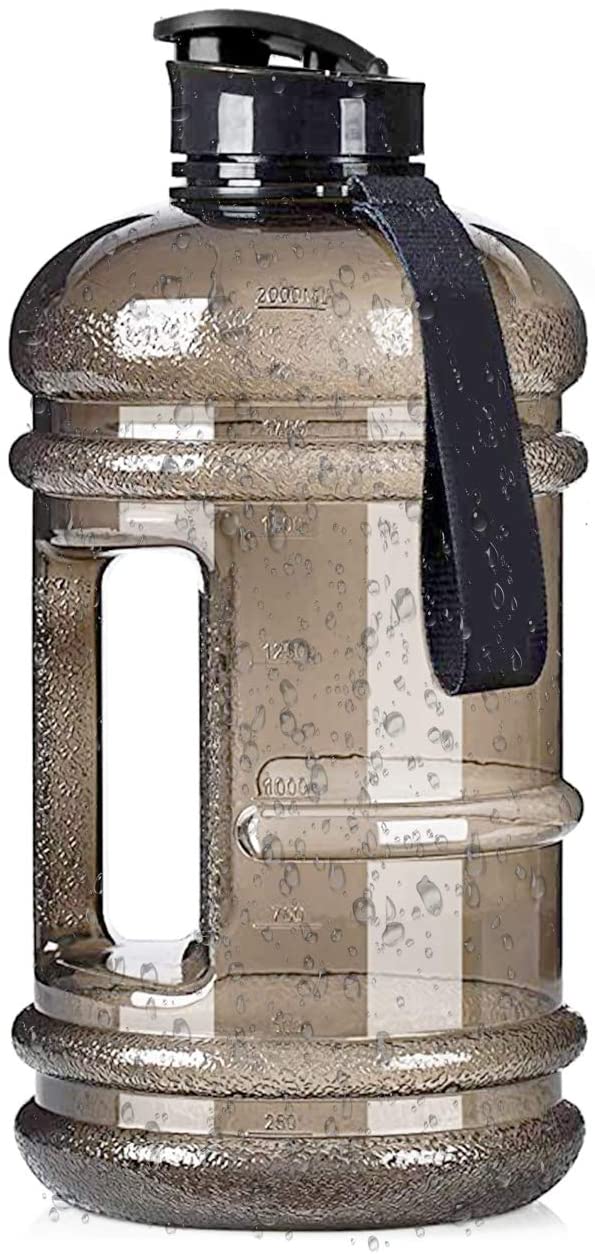 Shop: Amazon
Water Bottle Large Capacity BPA Free 2.2L
Because I drink a lot of water, especially when outdoors, but avoid buying plastic water bottles, I brought along a 2.2L water bottle in addition to my hiking water bottle. I filled it up daily in the water fountain or filtered water dispenser at the hotel, and I was able to save money on buying water while also reducing my plastic waste. I may not be perfect, but every little bit of effort counts. While I don't drink cold water, many people love ice-cold water, so you may prefer an insulated steel water flask like this one. 
Tip: Why don't I drink cold water? Because when you're traveling long term it can be hard to find cold or ice water and you can't miss what you're not used to having. As a plus, apparently, room temperature water is better for your digestive system. A major plus in my book!
---
What's on your national park packing list for this summer? Share in the comments!
---
If you want more help with camping or hiking ideas, please read: 
---
LIKE THIS POST? PIN THIS PIC TO SAVE IT!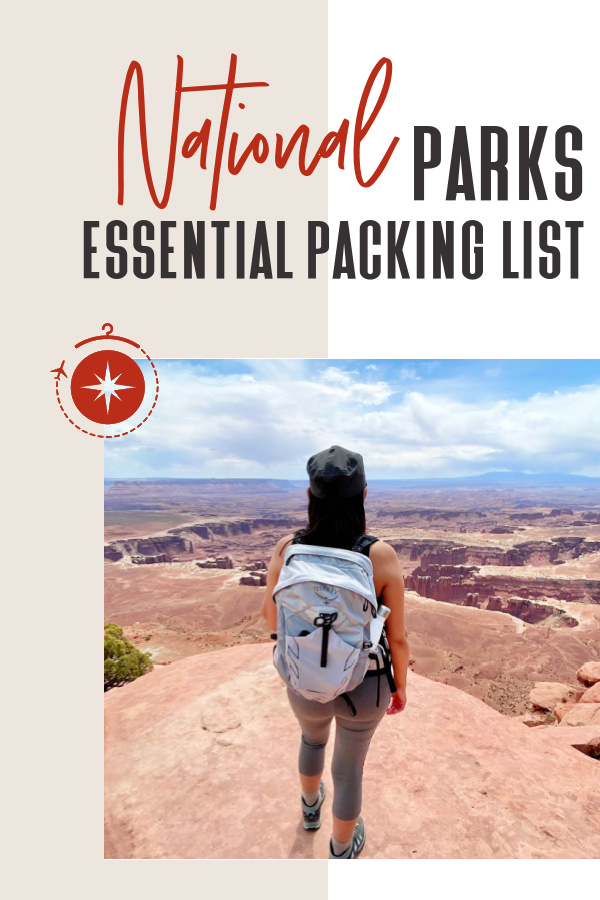 ---
We hope you liked this post on what I packed for 2-weeks exploring national parks
.
Please share with your friends on Facebook, Twitter, and Pinterest. Thanks for reading!
---