Support TFG by using the links in our articles to shop. We receive a small commission (at no extra cost to you) so we can continue to create helpful free content. As an Amazon Associate, we earn from qualifying purchases made on Amazon in addition to other retailers featured on the blog. Thank you, we appreciate your support!
One of the random items that are very important in the packing list of any long term traveler is a headlamp. Find out why!
---
Best Headlamp for Travel
---
Table Of Contents
As a long term traveler, I've always carried a headlamp and consider it one of the most essential items in my bag. I currently use the Petzl headlamp. If you're a budget traveler, long term nomad, or round the world backpacker these are the five reasons you might consider carrying one with you.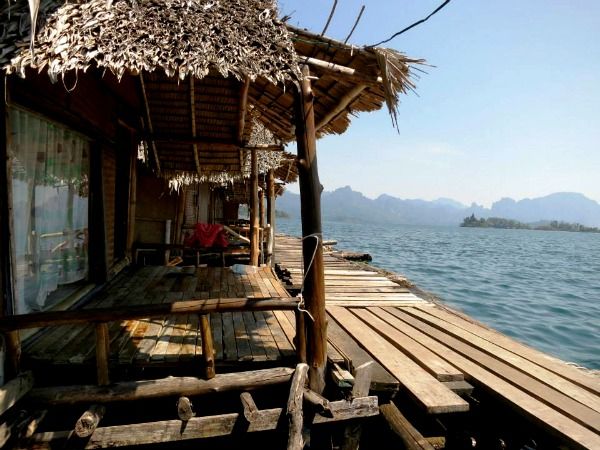 Power Outages
As adventures nomads, our travels take us to exotic destinations all over the world. This also means a chance for power outages especially during rainy season when electricity can get cut. Never get caught in the dark without a headlamp.
Travel tip: Wrap your headlamp around a full water bottle facing inwards for an illuminating effect in a dark room!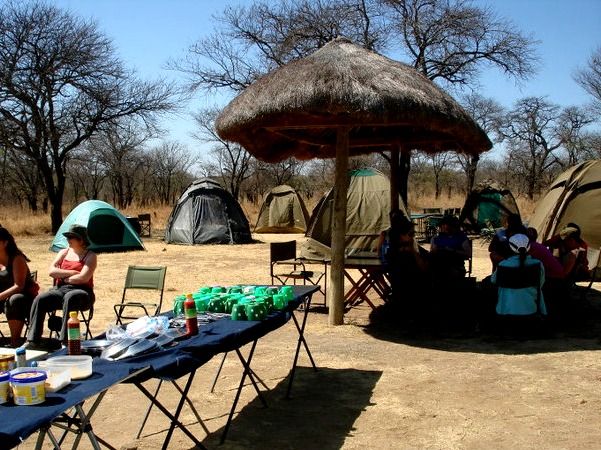 Camping
This doesn't apply to all long term travelers but some adventures will lead us to spend a night or two camping in the majestic wilderness. Keep your hands free and use a headlamp instead of a regular torch.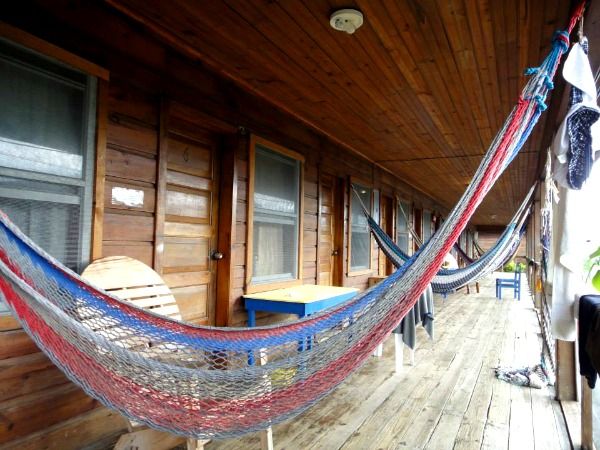 Hostels
Every penny saved is a penny spent traveling so many long term travelers like myself have modest budgets. Hostels are  great  to save cash and make new friends as a solo traveler or outgoing couple. Use a headlamp in your dorm when lights are out.
Read more hostel essentials here!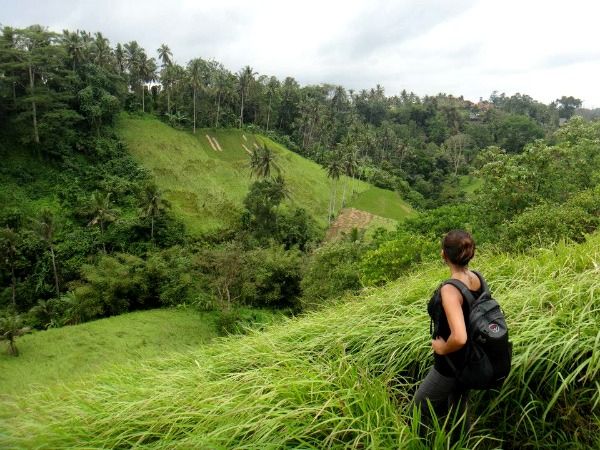 Off the Beaten Path
What I love about backpackers and long term travelers is that we end up in beautiful off the beaten path locations but sometimes they're a bit remote and electricity might be scarce. A headlamp is an essential backpacking tool.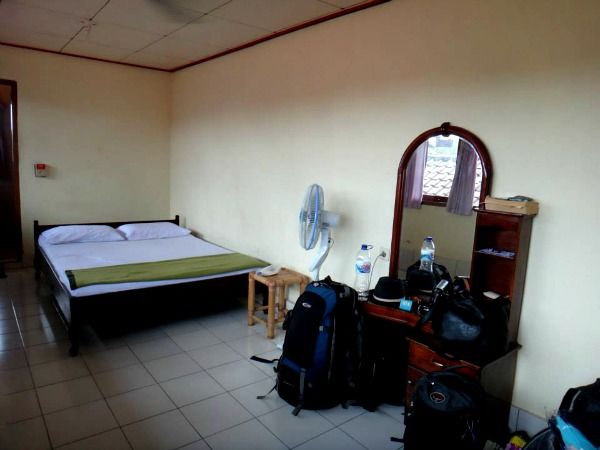 Reading Light
When I'm sharing a room with others a reading headlamp can allow you to read without disturbing others.
Now that we've covered the top reasons to carry one, check out these picks for the best backpacking headlamp! 
Best Backpacking Headlamps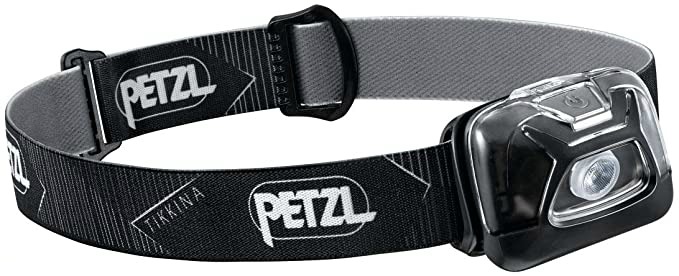 Best Rated Headlamp (Editor's Top Pick): PETZL Tikkina
I absolutely love the Petzl Tikkina! And would even go far as to say it's the best headlamp in the world! I've used it hiking at twilight, walking in the dark if I experience a power outage in Playa del Carmen (it does happen!), or as a headlamp reading light when I'm traveling and don't want to disturb my traveling companion. And the price point doesn't break the bank! 
It's super easy to operate, just press one button and you have three lighting modes to choose from, because sometimes I need less light, and other times I need more. I love the adjustable headband and that it can take a standard or a CORE rechargeable battery. The standard batteries are included, but the rechargeables need to be purchased separately.
This review talks about some of the other features. "It has three brightness settings and it only requires pushing a single button to go from one setting to the next. The bright setting is quite bright for a headlamp and much better than others I own (which is why I bought this 150 lumen rated one). The beam pattern is uniform which is also unusual for LED lights and at 8-feet the illuminated area is roughly 5-feet across. This makes it good for trail use at night or for working on a task in a poorly lit area as what you need to see will all be illuminated at the same time."

Best Rechargeable Headlamp: Petzl ACTIK CORE
If you need a bit more power to your light, the Petzl ACTIK will work wonders! At 450 lumens, it is perfect for long-term backpackers who like to trek, camp, or hang around an eco-village where electricity is spotty. 
Same as the Petzl Tikkina, just press one button to access three brightness levels. This puppy can run up to 130 hours. Though more pricey than the Tikkina, that's because it comes with a powerful rechargeable ACTIK CORE battery that charges up in only three hours. It can also take three AAA batteries as well, so bring those for backups!
One user took this headlamp everywhere and reports, "Having now used this for many, many runs—on-road, and off-road—I can say without reservation this is an excellent product. Holds a charge well, and on the highest setting is good enough for my woodland routes. Well worth spending a bit more for the extra oomph. No issues with use/quality or holding a charge."
Petzl also offers a five-year guarantee, which is very impressive!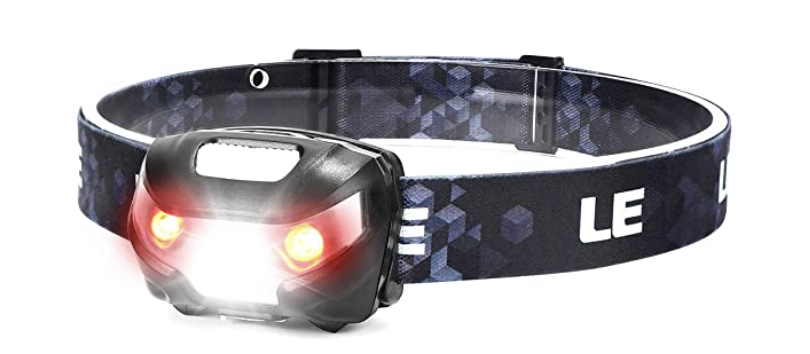 Shop: Amazon
Best Budget Headlamp: Lighting Ever Store LED 
Besides being at a great price (around $16), this Lighting Ever Store pick could be the best waterproof headlamp as well, as it prevents splashing water from all directions. It also had five light modes that include a strobe mode or a solid red or flashing red one. Plus you can tip the lamp a bit to illuminate the ground better!
And you don't need batteries either! You can fully charge this headlamp in four hours and it has up to 30 hours of continuous operation. While not a longer-term backpacking option, it's the ideal accessory for shorter trips that entail hiking, car camping, fishing, or small treks. Heck, you could even use it for walking the dog or outdoor sports.
A devout camper says of this headlamp, "I've got several of these at this point and am very pleased. I tend to go car camping and carry phones and LEDs, and being able to charge my headlamp the same way as all my other devices are great. I have one of the "hands-free" headlamps that have a sensor and turn on and off with the wave of a hand, but while it's a neat trick I find having the red light much more useful, both for preserving my night vision and not blinding my fellow campmates. I can charge these from any USB outlet—car, phone, battery pack." 
You can grab different quantities: just one, or a two-pack or a three-pack. 
Best Trail Running Headlamp: Biolite 200
If you like to sprinkle in some trail exploring on your trips, or even over a weekend, the Biolite 200 headlamp will have you covered. 
It provides 200 lumens with four lighting settings, both white and red. Really lightweight and the headband also wicks away moisture so you can burn up a sweat. It only weighs 1.75 ounces and is charged by USB—an easy choice for trail running, city or park running, or summer hiking and camping. 
One user is happily surprised by this headlamp and says, "This is exactly what I hoped it was going to be. Crazy lightweight, rechargeable, great light output, reasonable battery life, great features that work, and no more ruined headlamps from alkaline batteries bursting at inopportune times. I do wish the optional light-diffusing sack wasn't so expensive, but I have zero complaints about the light itself. This thing has made me a loyal customer in a hurry."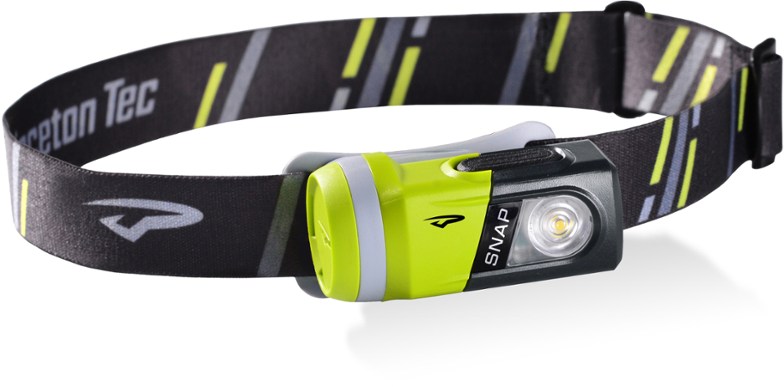 Shop: Amazon
Best LED Headlamp: Princeton Tec SNAP Modular Kit
The Princeton Tec headlamp is so versatile because you can remove it from the headband via a magnet and snap it on the handlebars of a bicycle or use the included carabiner to dangle it from a backpack or another object to offer light where you need it. With two modes, it's super adaptable!
Operates with three AAA batteries and is said to last fairly long, up to 130 hours, and is also water-resistant and can take a quick dunk but definitely not a soak. 
This reviewer says, 'The only headlamp I've used that doesn't give me a headache. The light is diffuse without a harsh hotspot. The SNAP is good for moving between a distance view to an up-close view, without adjustments and buttons to push."  
You can grab this in 200 or 300 lumens, depending on your needs!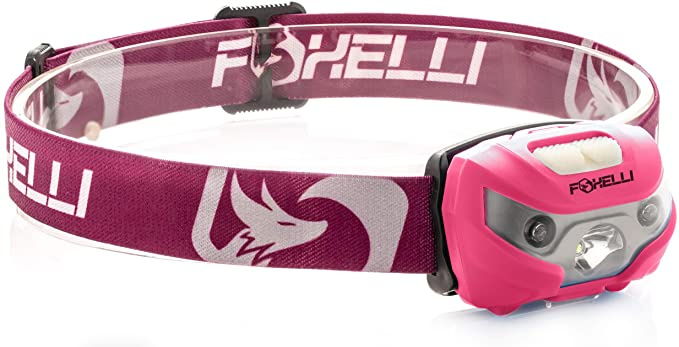 Shop: Amazon 
Best Headlamp Flashlight: Foxelli USB Rechargeable 
Another budget option, the Foxeli headlamp is under $15 and is great for a lightweight, waterproof option without bells or whistles. It's USB chargeable and will be fully charged in four hours, providing up to 30 hours of light.

At 160 lumens you can choose between white or red modes, and it's only 2.4 ounces, perfect for ladies on the go. Best of all, they come in prettier colors than other headlamp brands offer. 
Fun and easy to carry, a no-brainer says this reviewer, "I love this light! It's lightweight, very bright, comfortable, and waterproof. Everything I wanted and more. You can't beat the price either. I absolutely will be buying more of these lights."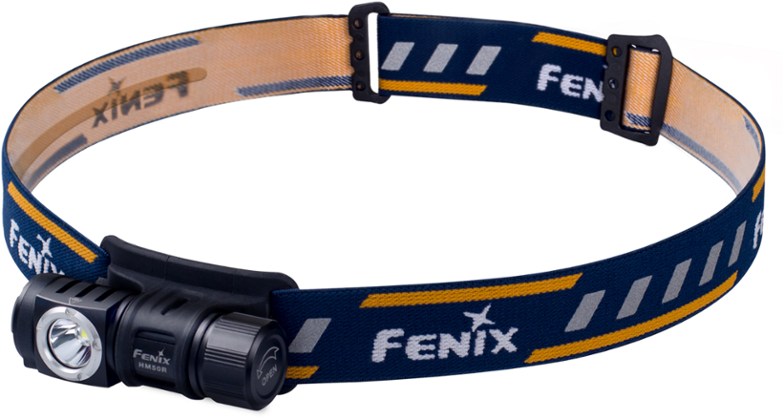 Shop: Amazon 
Best Tactical Headlamp: Fenix HM50R
If you need something robust and want to travel to some colder climates, maybe even do winter camping or trekking the Fenix headlamp provides 500 lumens and covers up to 80 meters of an area.
It has three settings to choose from and the kit includes a rechargeable battery and a disposable CR123A battery as a backup. You can easily charge via USB. It's also water and dust resistant, so heavy-duty! 
This traveler says, "Very nice, comfortable headlamp. I like the simple controls. It comes with a rechargeable CR-123 battery and charging cable. If you're backpacking without a power source you can use regular CR-123 batteries. Very bright for its size."
---
What other reasons do you travel with a headlamp? Share in the comment section below!
---
For more ideas on other travel essentials, please read the following:
---
LIKE THIS POST? PIN THIS PIC TO SAVE IT!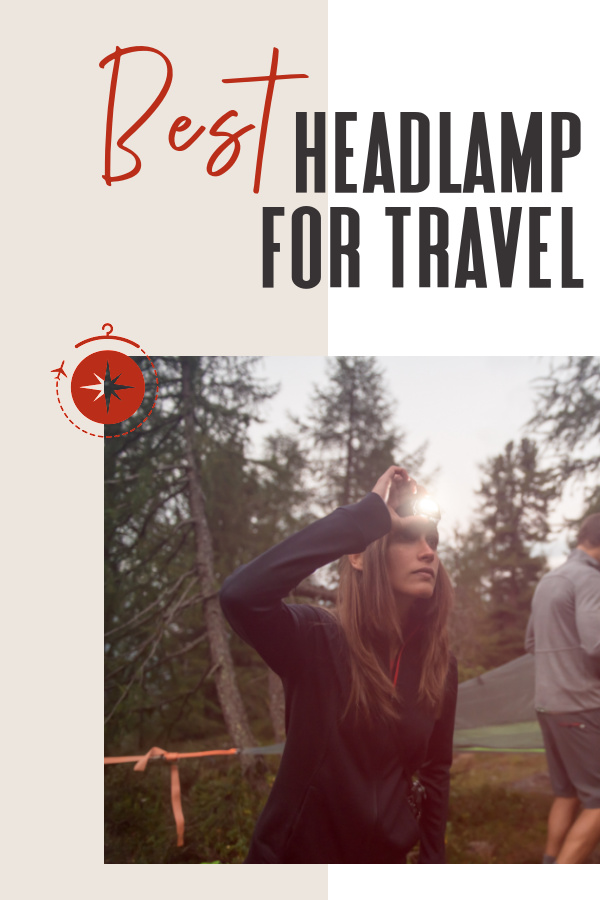 ---
I hope you liked this post on 5 reasons I travel with a headlamp. Please share it with your friends on Facebook, Twitter, or Pinterest. Thanks for reading!
---