Support TFG by using the links in our articles to shop. We receive a small commission (at no extra cost to you) so we can continue to create helpful free content. We earn from qualifying purchases made to the featured retailers. Thank you, we appreciate your support!
A few readers have asked me what to wear when visiting Utah National Parks so I thought I'd share some clothing tips based on what I personally wore and also what I saw other travelers wearing on my recent 10 day road trip with Jucy Campervans. Find out what you need!
---
What to Wear in Utah National Parks: Spring
---
Utah Trip Details
We spent about a week on a road trip visiting Canyonlands, Arches, and Zion – 3 of Utah's Big 5 National Parks. We also visited the Dead Horse Point State park, which was my favorite!
IT'S IMPORTANT TO NOTE  that we did not do any multi-day backpacking trips in the national parks. We mostly did the shorter 1-3.5 mile trails available to some of the most important sites in the parks.
We car camped using a Jucy RV and focused on most of the car accessible trails and viewpoints. Read my car camping checklist!
We traveled mid-spring from April 23-May 2. It rained 1.5 days and the temperature ranged from 65/75F in the day to 35/45F at night and it was incredibly windy, which made the weather feel colder than what it was.
What to Wear in Utah National Parks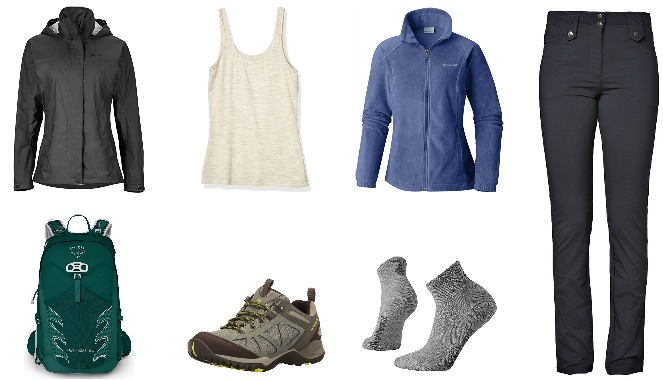 Tank | Jacket | Hiking Shoe | Backpack | Fleece Jacket | Socks | Pants
What Other Travelers Wore
Even if you're not doing a multi-day hike, most people were wearing outdoor branded clothing such as North Face, Patagonia, etc.
Due to the temperamental weather, wearing quality outerwear in layers was important. Waterproof jackets were ideal since it was sunny but very windy and it did rain on of the two days.
These are the most recommended lightweight and packable rain jackets from our readers!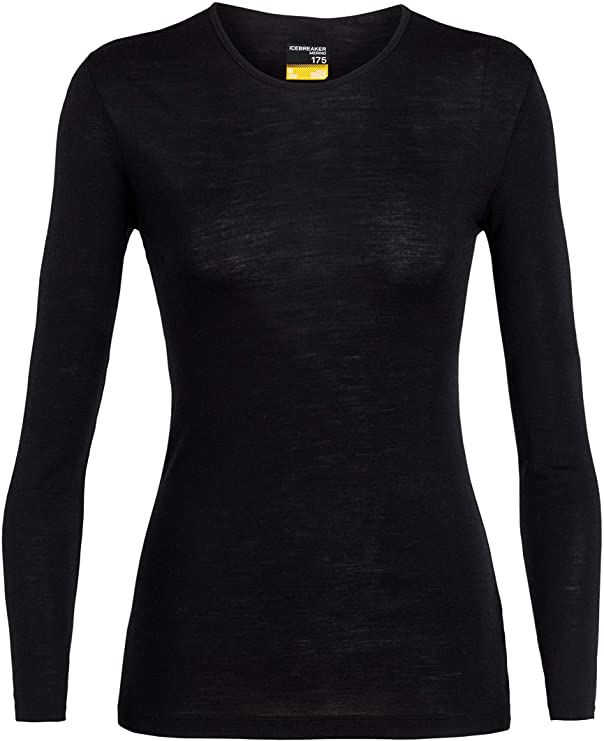 Minus33 Merino Long Sleeve Crewe Top
A mid layer such as a merino wool thermal, hoodie, or fleece added warmth when necessary during the day and it was a must for me at night.
Personally, I wore a tank top under the above two layers but other traveler's were wearing tees as well.
These are the warmest thermals to layer under your clothes!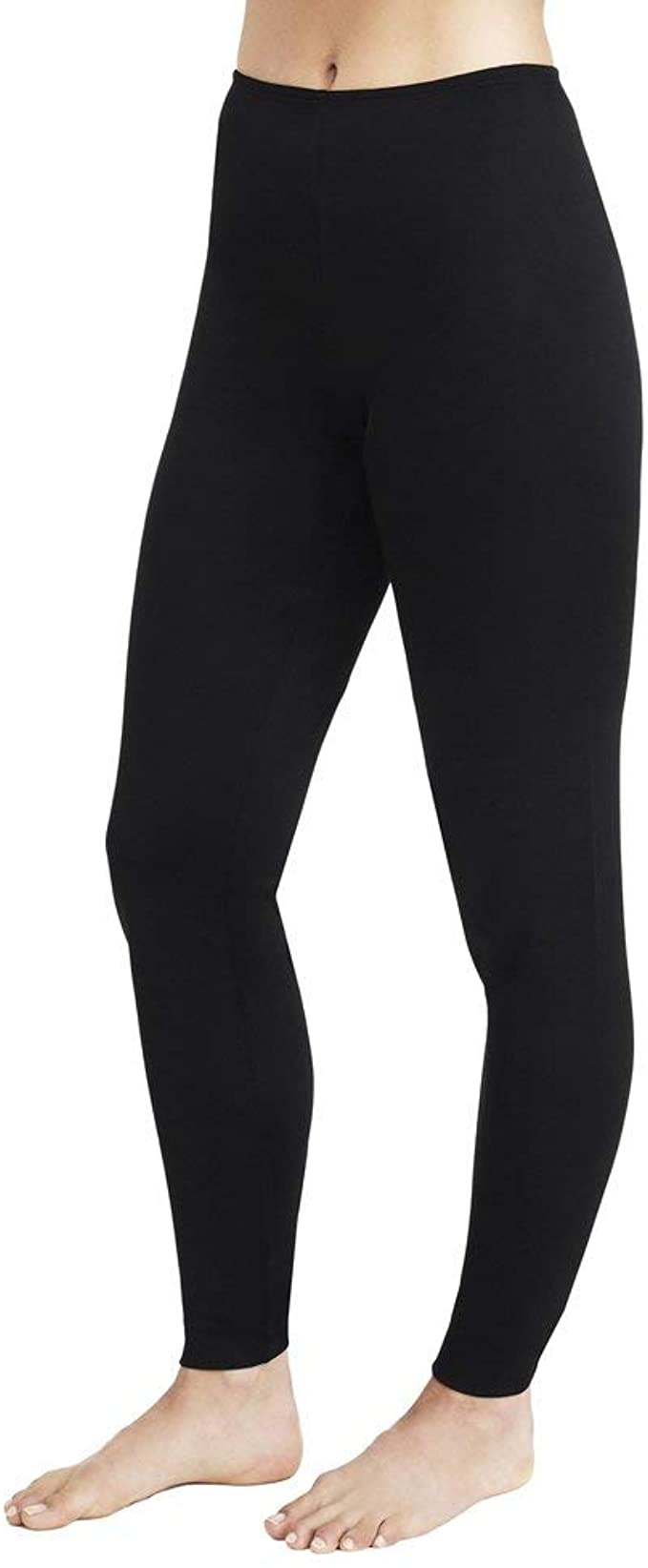 Cuddl Duds Softwear with Stretch Legging
Travelers' bottoms ranged from trekking convertible pants to jeans. I wore my Anatomie travel pants and even layered my cuddleduds thermals on cooler days.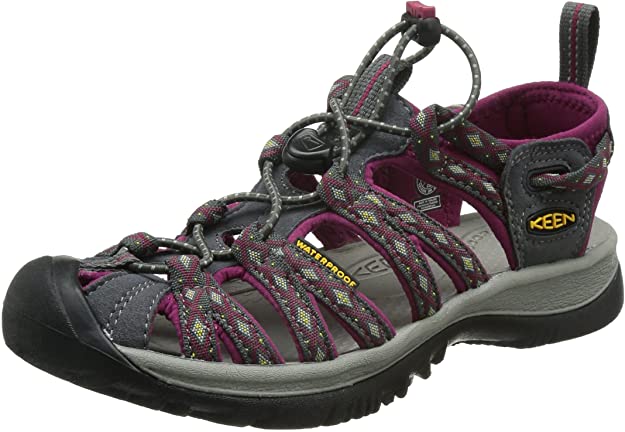 Mostly everyone wore trekking shoes or sandals even to do the short treks we did under 3.5 miles. I wore my trainers and found that they offered sufficient support for the moderate hikes but the more difficult levels required extra support. However, you can even do most of the easier < 1 hour walks in flip flops if you really wanted to.
Most trails available were less than 2 hours round trip so I didn't find it necessary to get all geared out if you're just planning to drive from viewpoint to viewpoint.
Due to the wind, however, good outerwear (jackets and layers) were essential for adequate warmth and mainly to block the strong winds.
Find out how to choose the best hiking shoes for you along with some suggested styles!
What I Wore
I wore the same merino wool long sleeve top all week as a mid-layer during the day and also to sleep. It didn't smell or look dirty so this top gets a high mark in my book! Another merino wool item I found helpful were socks because they stayed dry, kept my feet warm, and repelled scents.
These are the items I packed for a 10 day road trip from Los Angeles to Utah's National Parks.
Outerwear – Since the weather forecast didn't show rain (when we left) I only packed my water resistant Anatomie Jacket as a light windbreaker to layer over my Northface Fleece hoodie and lightweight Champion athletic long sleeve. I'd probably recommend a more practical outer shell if you're doing some serious camping and hiking but mine was moderate.
Middle Layer – As mentioned above, I wore this one Ice Breaker merino wool layer over my sleeveless tops every day of the week and also to sleep!
Five Tops – I packed five sleeveless tops to wear as the layer closest to my skin including my two Adea camisole tops which I could wear repeatedly without washing.
Two Bottoms – I brought both of my Anatomie travel pants which was nice to have a fresh clean pair after wearing the black pair for 4 days straight. I could've just packed one and washed it but on a short, fast-paced trip like this, I didn't want to do any laundry.
A Hat and Scarf – essential to block the strong sun along with a scarf to cover our faces from the dust – the wind gusts were strong the entire trip.
Sunglasses – a must for the sun and to prevent dirt flying in my eyes
Shoes – I wore trainers to walk during the day, flip flops to air out my feet a night, and boots for the rest of the time. (Since I don't like driving for extended periods in flip-flops I also packed a pair of comfy flats for driving days)
Luggage – I used my Osprey 20L daypack to hold my items during the walks in the day and packed all my belongings in my Osprey Aura 65 travel backpack which was half empty.
Use a capsule wardrobe to pack light but create many outfits. 
Because we were driving and not flying, I indulged in the luxury of having these additional pieces to the above 11 "hiking" items:
Thermal bottoms – fleece lined pants to sleep and worn as an under layer on very cold days or evenings
Leather Jacket – to shield me from the cold; more of a stylish splurge not a necessity. I could have brought one quality waterproof jacket and that would've replaced my above windbreaker and this jacket but, it felt good to have this leather piece.
Ice Breaker Hoodie – I brought this initially to use as a layer at night to sleep but it ended up being so warm inside the Jucy Campervan I used it more to hang out in the campground at night, not to sleep.
¾ Sleeve Top – It was boiling hot in LA when we left and super cold in Utah when we arrived so to drive on Day 2 and 3 I wore the Adea ¾ sleeve top that worked well in the climate transition and also didn't have to be washed so I could wear it a few times.
Jeans – I wore these to drive, sightsee, and also to hang out in Las Vegas.
Sundress – Since I drove back to LA after 2 nights in Vegas I wore this to drive home and the day before in Vegas.
Nice Dress – I brought one nice dress for a night out in Vegas (along with heels).
Essential Clothing Tips
If you can, bring along items that have high performance fabrics such as merino wool that you can wear for several days without washing especially for base layers. High performance fabric can be found in athletic wear and travel clothing brands.
I packed my merino wool hoodie and long sleeve and these were great to have because they kept me warm and toasty especially on the chilly nights plus, I didn't have to worry about washing them the entire trip.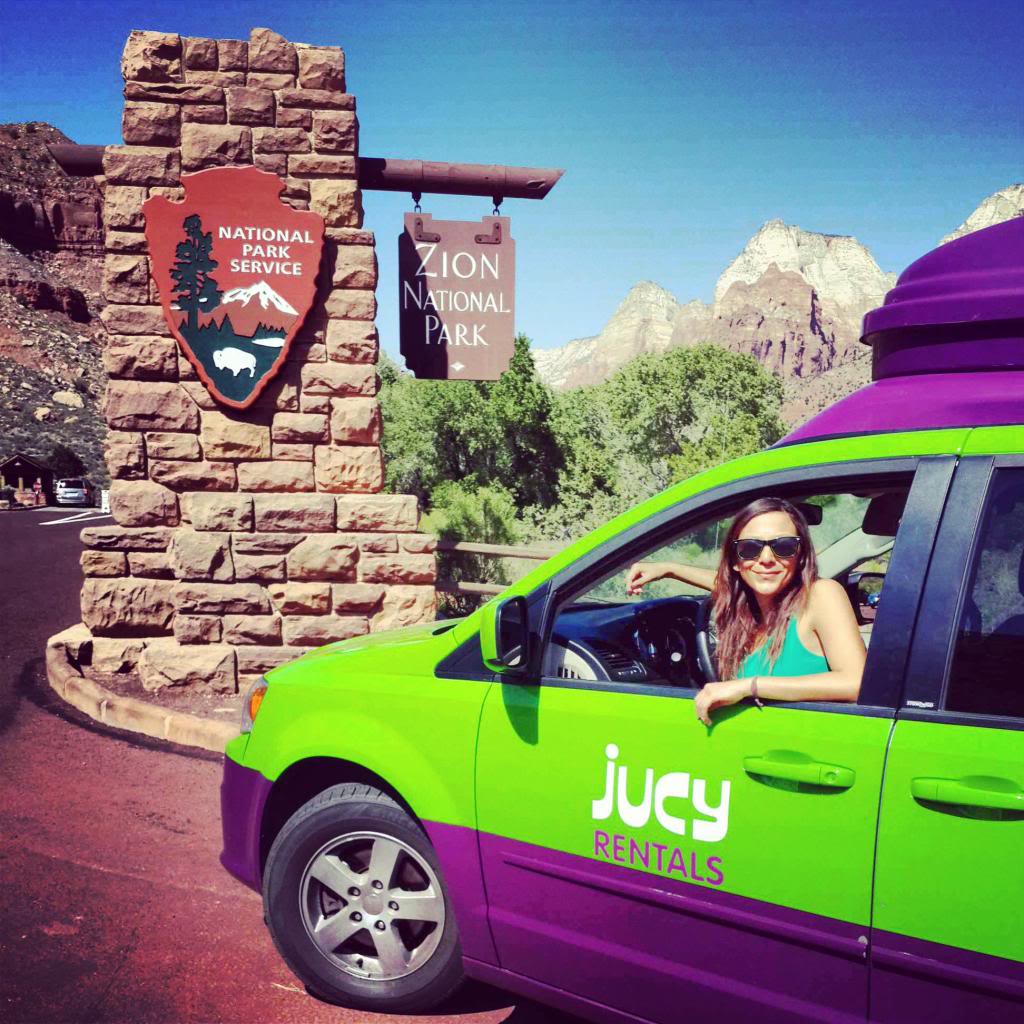 Read more about my Jucy Road Trip to Utah!
---
Depending on the time of year, you'll either want to replace the sleeveless top with a long sleeve or remove the top layers. The outfit shown above depicts items based on my travel in April while the weather was cold but sunny and very windy.
Do you have any tips to add to our car camping checklist? Please share in the comments below!
---
For more tips on USA road trip, please read:
Suggested travel resources:
---
If you found this post on what to wear on a road trip to the Utah National Parks helpful, please share it with your friends on Facebook, Twitter and Pinterest. Thanks for reading!
---