Support TFG by using the links in our articles to shop. We receive a small commission (at no extra cost to you) so we can continue to create helpful free content. As an Amazon Associate, we earn from qualifying purchases made on Amazon in addition to other retailers featured on the blog. Thank you, we appreciate your support!
One of the biggest misconceptions about road trips is that you can pack everything and the kitchen sink because you don't have airplane baggage and weight restrictions. But don't make this mistake! Find out why it's essential to pack light and learn the things you need to bring for a road trip and what to leave behind!
---
Road Trip Packing List
---
Table Of Contents
The top reasons why it's important to pack light for a road trip:
Many road trips consist of changing accommodation every 1-2 nights. It's incredibly tiring to haul a large suitcase, cooler, full-size toiletries, food, gear, etc in and out of your hotel or airbnb every single day.
If you're traveling with more than 2 people, a car gets crammed quite quickly, especially when you plan to camp and hike on your trip as well. The more stuff you bring, the less space you'll have to stretch out on long drives.
Whether traveling alone or in a group, experienced road trippers agree that packing carry-on only makes it easier to move from hotel to hotel. You have less laundry to keep up with, and less time unpacking and repacking, so you can focus on enjoying the people and places you're visiting.
The key to avoid overpacking for a road trip is research and planning:
What's the weather in each road trip stop?

What types of activities will you actually be doing?

What type of accommodation will you be using?
Your type of accommodation is extra important because it determines how little or how much you need to bring including sleeping and cookware supplies. 
If you're staying at a hotel or motel and plan to eat out vs cooking your own food, this is easiest! All you'll need to bring is your clothing, as you won't have any camping or cooking supplies. 
For everything else, we've created a comprehensive road trip checklist below. Here's what to pack for a road trip based on the type of trip, weather, and your accommodation type.
Road Trip Safety Essentials
Every road trip starts with safety! Make sure you're prepared with the following:
Emergency Car Kit with flares and jumper cables:

At the minimum, bring jumper cables and a rain poncho. You can find a variety of

Emergency Road Kits

online or in the auto section of big stores, as well as other items that will help prevent roadside hazards.
Ice scraper:

Even in Spring or Fall you may be surprised to find snow in high elevations. Bring an

ice scraper

if you're traveling from Oct-May.
Fix a Flat, Spare Tire and Pump:

Nothing ruins a road trip faster than having only three wheels! Bring a

Tire Inflator

to fix a flat.
Sign up for roadside assistance:

with AAA or your insurance company in the event of a vehicle breakdown. 
Take your car to get serviced:

in advance and c

heck for

Oil, Coolant, and Wiper Fluid

under the hood before a long haul and refill as needed.
 

Maps:

Know how to read a map and have a printed map or guidebook such as

Road Trip USA

.
General Road Trip Necessities
In addition to the above safety items, the list below shows things that TFG readers or I have found useful for road trips: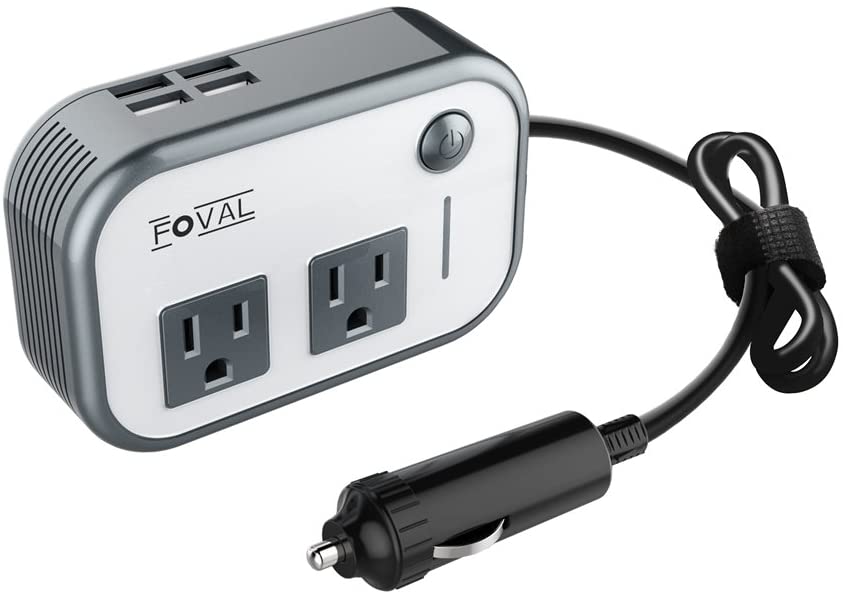 Power Inverter with 4 USB Ports Charger
Portable Car Power Inverter
While some newer vehicles have built-in outlets, a portable car power inverter allows you to charge up to 4 devices at once with 2 USB ports and 2 outlets. Ideal for larger groups or if you plan to work on your laptop while on the road.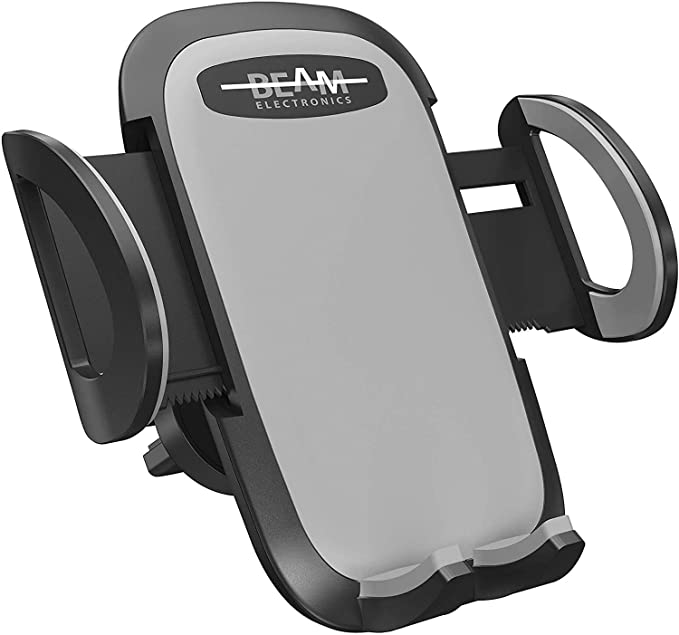 Beam Electronics Car Phone Mount Holder
Phone Car Holder Mount
Use a phone car holder mount so you can follow Google Maps hands free. Tip: whether you're using the Road Trippers app offline or a printed map, always have a backup in case you lose your directions and are in an area without cell phone service.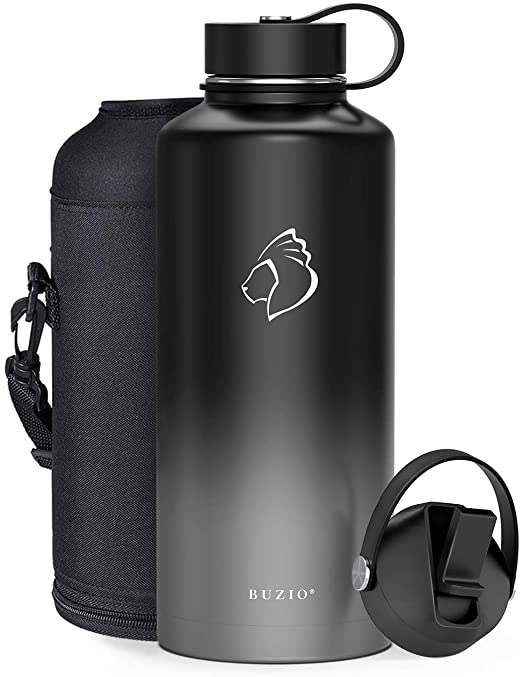 Buzio Insulated Water Bottle with Straw Lid and Flex Cap
Reusable Water Bottle
To avoid buying water bottles, bring a 2L insulated reusable water bottle (it keeps your drinks very cold!) that you can fill up with purified water at hotels. Many offer drinking water in the lobby, water fountains, or water dispensing stations in their gyms. Some composites also offer potable drinking water.

Travel Mug
Whether you top up your coffee at the hotel in the morning or make your own tea on the go, an insulated travel mug is helpful to keep beverages warm while keeping them from spilling in your car. The one shown above by Bodum has a built-in French press so you can make your favorite cup of Joe on the go.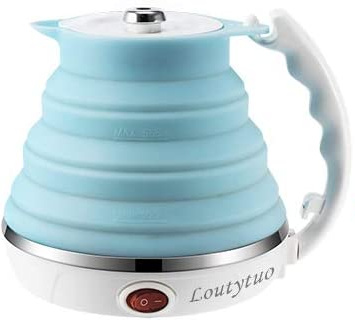 Loutytuo Ultrathin Foldable Electric Travel Kettle
Portable Water Heater
Some of our readers dislike using the coffee maker provided in hotel rooms, so they recommend either a travel kettle or portable water heater like the one shown above.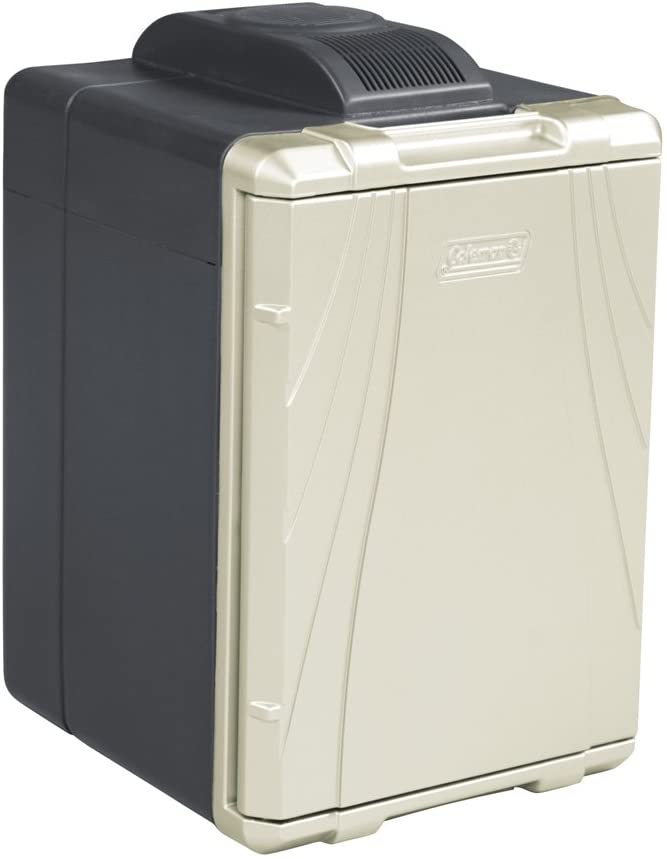 Cooler
If you plan to eat out for most meals and just want to keep a few cold items, bring a small packable cooler. If you plan to cook many of your own meals or want to store a large amount of cold drinks and refrigerated snacks, this Coleman electric car cooler is highly recommended by the TFG readers!
This other option keeps your food cold or warm, too. Tip: You don't need to buy food for your entire trip– national grocery stores are available throughout the country!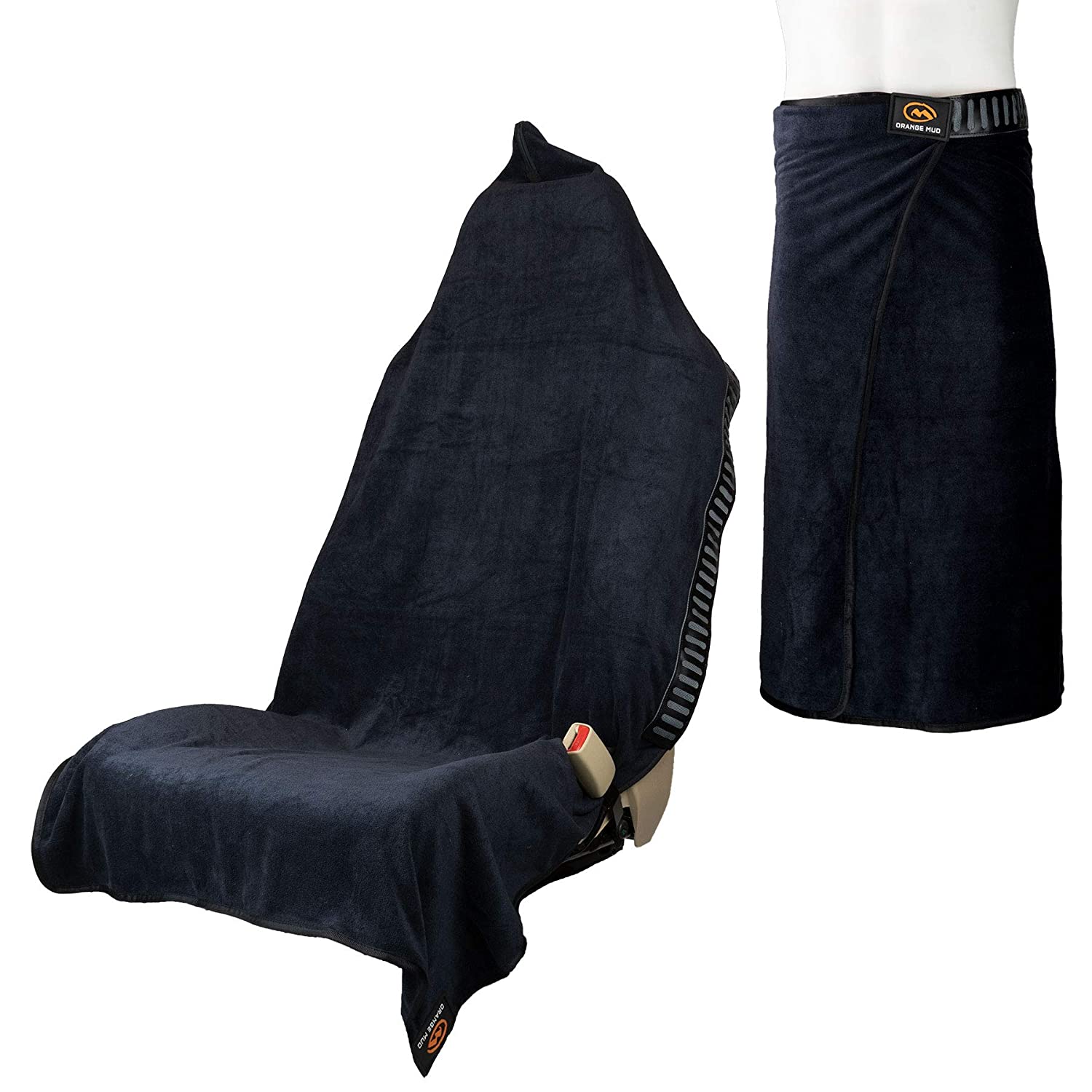 Orange Mud Transition & Seat Wrap
Tarp or Blanket
Dark blanket or tarp to cover all of your belongings when not in your car and for overnight hotel stays. A blanket can also be used for extra warmth when camping. For a multi-purpose item, I have the Orange Mud Seat Wrap to keep my car seat cool and clean or to change clothes on the go, but it can also be used to cover belongings if bought in the black color.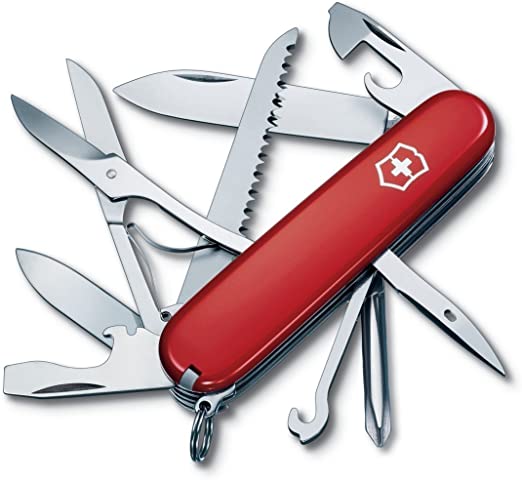 Victorinox Swiss Army Multi-Tool
Multi-Tool
A multi-tool offers a multitude of uses and depending on its features, some have a wine opener, bottle opener, and a knife which is useful for a variety of things including shaving off small wood pieces to start a campfire.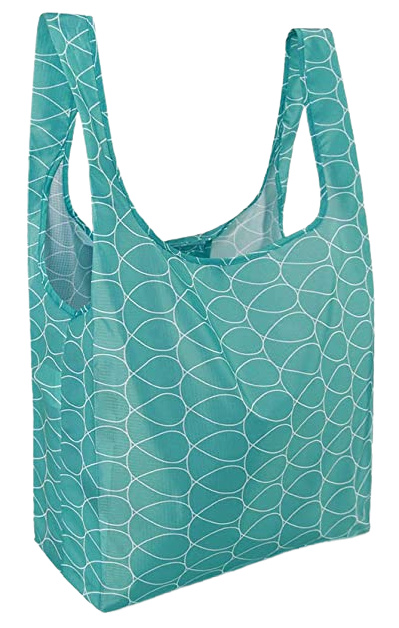 BeeGreen Reusable Shopping Bags
Reusable Tote
A packable tote is convenient to use instead of plastic bags for gas station and grocery store purchases, storing laundry, organizing small items in the car, or carrying extra items to the hotel room.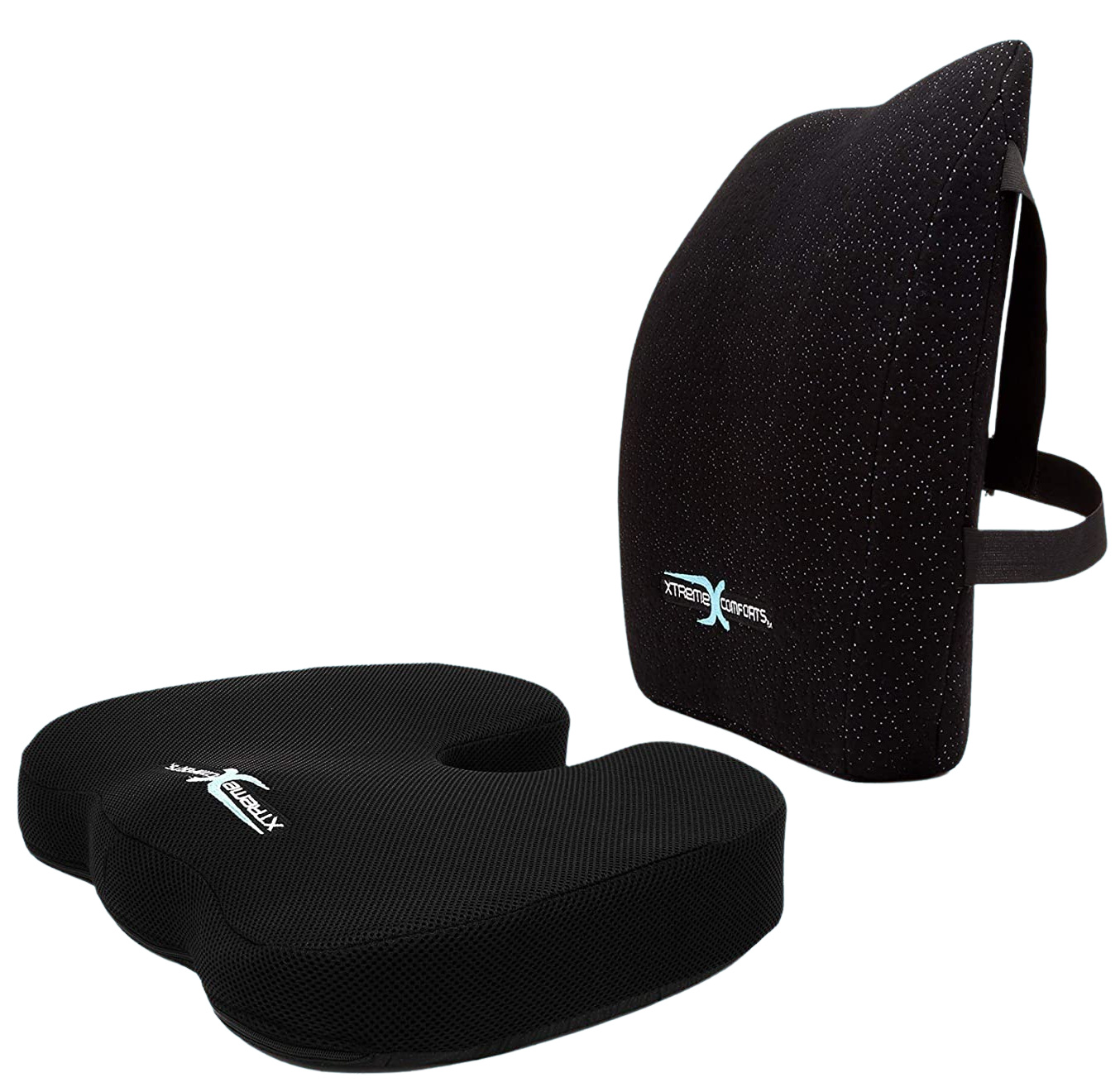 Xtreme Comforts Coccyx Orthopedic Memory Foam
Pillow
When you're sitting down for hours at a time, a pillow for your bottom and/or back can be a huge relief. They can also give you an added boost if you're short and driving a large vehicle.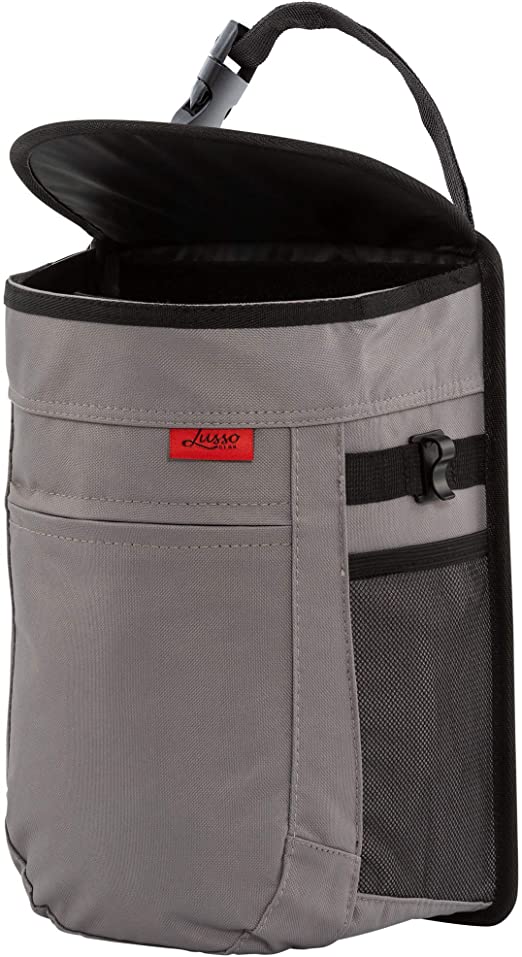 Lusso Gear Spill-Proof Car Trash Can
Trash Container
Some travelers like to bring plastic bags or even a portable rubbish bin to store their trash. However, I prefer to use an empty plastic "jar" with a lid like this one.
It keeps messy food or trash from getting all over the car and you don't have to worry about trash spilling out. Plus, it's easy to empty out at gas stations without the need of a plastic bag to line it, which also helps reduce plastic waste.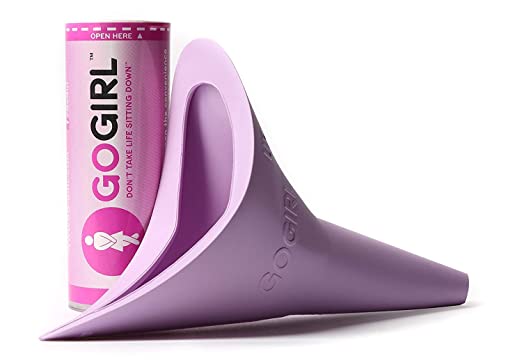 GoGirl Female Urination Device
Female Urination Device
If you plan accordingly, you can find rest stops and gas stations every 1-2 hours. However, many female travelers prefer to bring along a female urination device in case nature calls when least expected. These devices may also be convenient for women that don't love using public restrooms on their travels.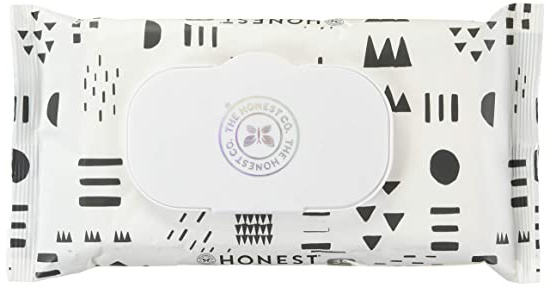 Baby Wipes
In addition to antibacterial wipes, baby wipes are an all purpose essential. You can use them to clean your hands, face, body, dishes, car, etc. I like these water wipes the best!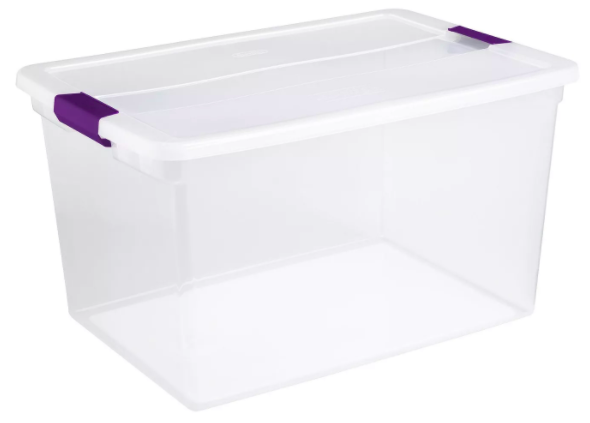 Sterilite 66qt ClearView Latch Box Clear with Purple Latches
Organizational Containers
Car organization is absolutely everything on a road trip! Use stackable medium to large size plastic bins with lids to keep your belongings organized. Place food, camping supplies, cooking gear, and other items grouped in individual bins so it's easy to find and put things away as needed.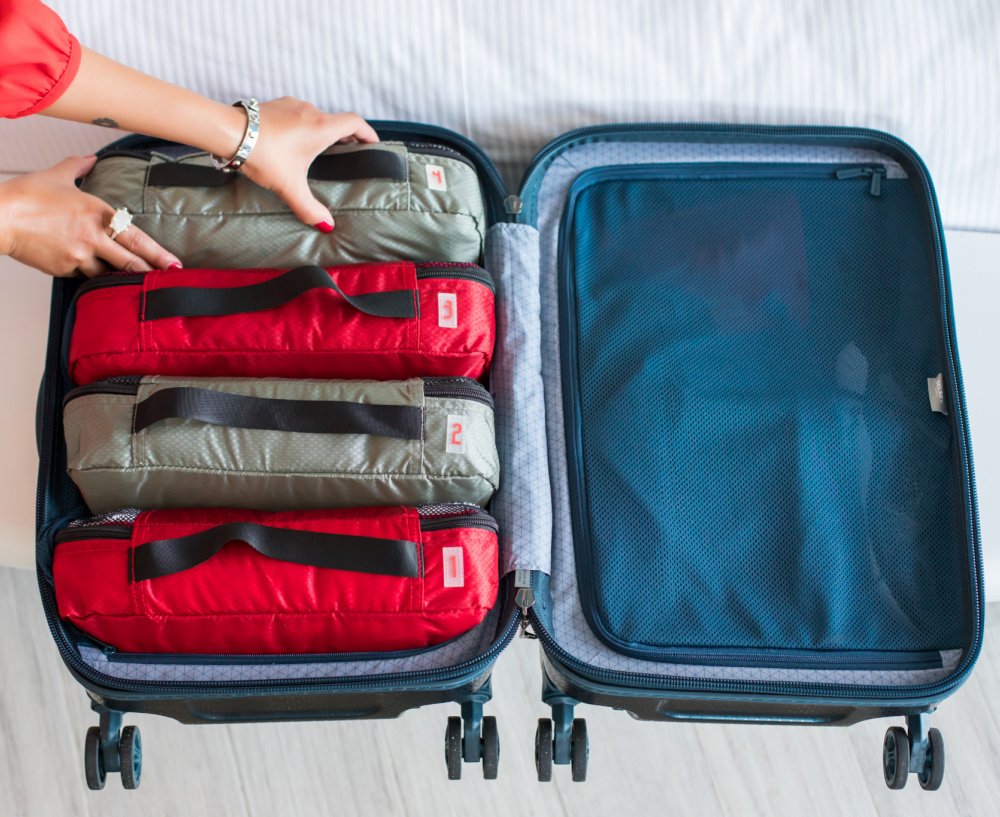 Compass Rose Slim Packing Cubes
Packing Cubes
In addition to organizing your clothes in your suitcase, our readers also love using packing cubes to organize their car, too. These are especially helpful when traveling with families.
Assign each family member a different color packing cube or if you're using the Compass Rose packing cubes, which are color and number coded, you can assign each family member a number between 1-4! From snacks to toiletries and toys to random car essentials, packing cubes are a must!
What to Pack for a Road Trip if You're Camping
If you're planning to camp, try to choose items that pack small so you have enough room in your car for all your gear. I've included a list of the camping gear I use or our readers recommend below: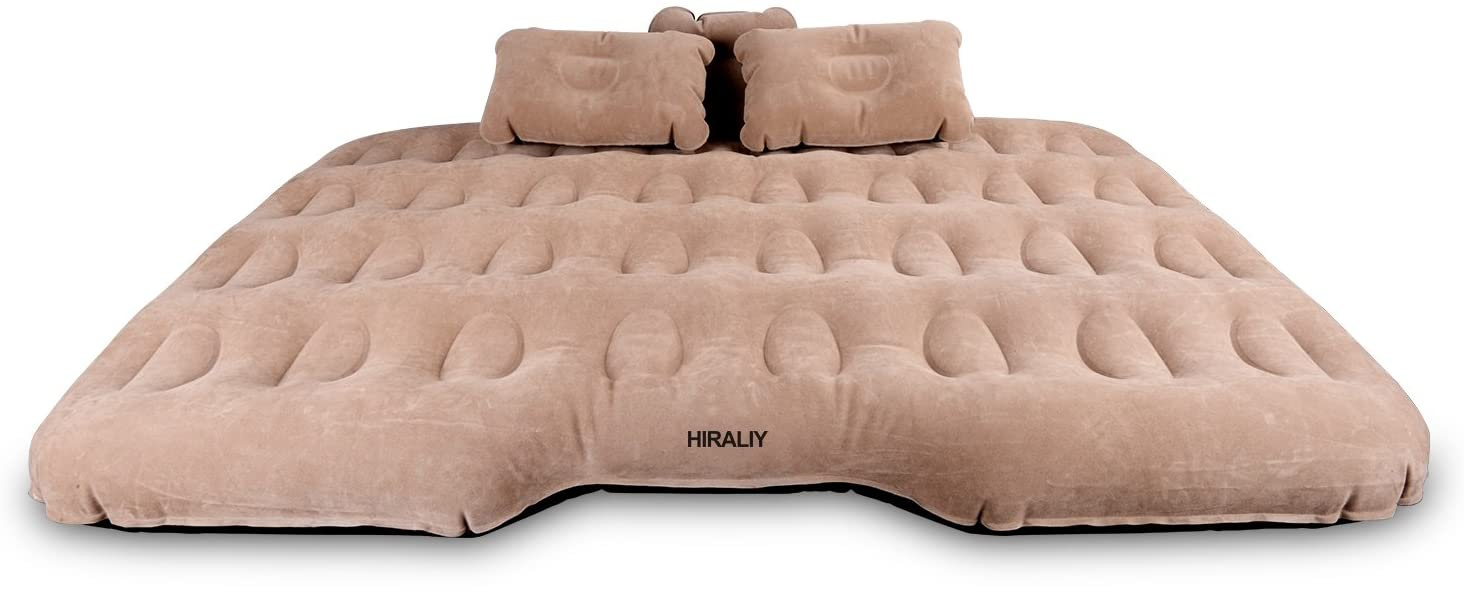 HIRALIY Car Air Mattress for Back Seat
Inflatable Mattress for Car
If you're planning to sleep in your car, an inflatable car mattress like the one shown above may be all you need. While this style works best for an SUV with flat back seats, you can also get a small mattress that goes across your backseat, too. 
For regular camping, check out our full gear list below.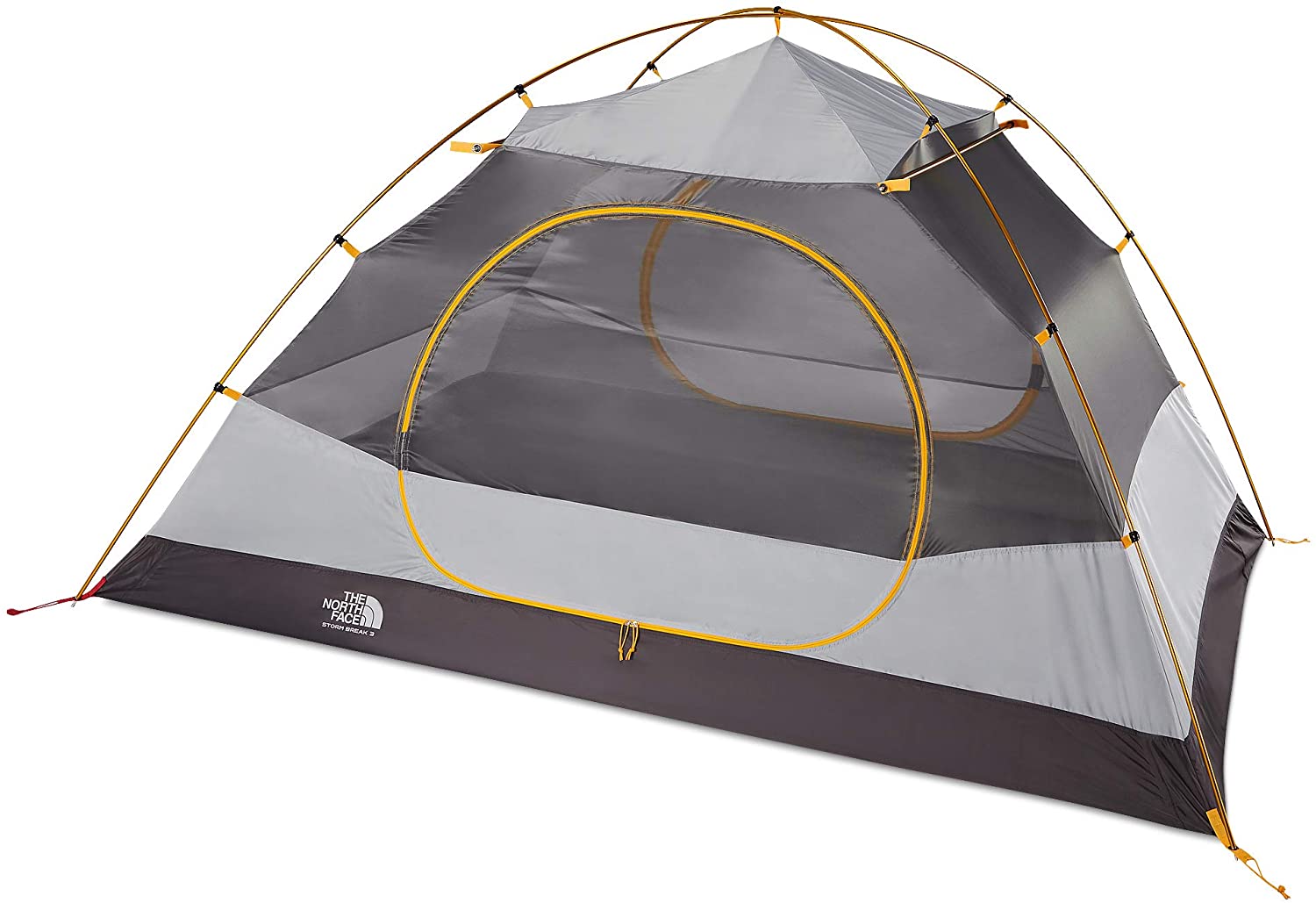 The North Face Stormbreak Camping Tent
Tent and Camping Gear
If you're planning to camp, I highly recommend the North Face Stormbreak series. They're durable, quality tents that work well in both cold and warm weather and pack small, which helps to save space when you're bringing a ton of gear in your car.

Big Agnes Air Core Ultra Sleeping Pad
Mattress Pad
If you're an experienced camper that wants something light for both backpacking and road trips, Big Agnes makes lightweight, quality sleeping pads such as the Air Core Ultra that are packable, easy to inflate, and available for a range of heights and body types.

Sierra Designs Camping Air Bed Mattress
Inflatable Mattress 
If you're not an experienced camper or prefer a more comfortable experience and will be staying at a campsite next to your car, bring an inflatable mattress. If you don't want to risk the mattress deflating, a very common issue with most mattresses, opt for a portable cot or memory foam roll. The only downside is that those two options aren't as packable as an inflatable mattress, but they'll all offer increased comfort especially when camping for multiple days in a row.
Tip: For the most comfort, if you're planning to use an inflatable mattress or similar, choose a tent that's made for more people than plan to sleep in it. Ie, a 3-4 person tent for 2 people.

Kelty Cosmic 20 Degree Down Sleeping Bag
Sleeping Bag 
Make sure to bring a sleeping bag with ratings appropriate for the weather. I used the Kelty Cosmic 20 Degree Sleeping Bag to camp at Bryce Canyon National Park when it was 34F at night. Even though it costs more, I prefer to use sleeping bags with down vs synthetic fill because I get cold easily and nothing's worse than being uncomfortable in freezing weather.
To ensure I'd be warm, I paired it with my sleeping liner and slept on this inflatable mattress while wearing merino wool thermals. I was very warm!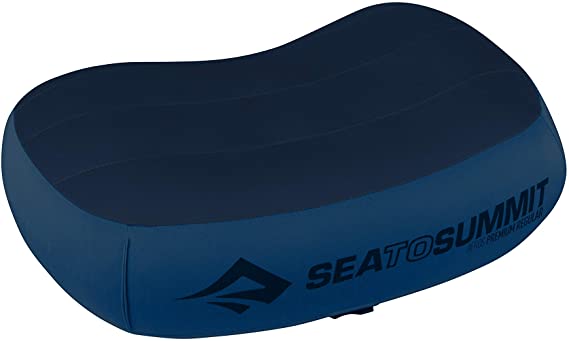 Sea to Summit Aeros Inflatable Pillow
Pillow
While I personally prefer to bring my memory foam pillow with silk pillowcase cover from home to increase my comfort on long drives, you can also choose a Sea to Summit inflatable pillow for camping. It packs ultra-small, saving space for road trips, backpacking, and regular travel, too.
Tip: Save valuable car space and avoid bringing a bunch of camping gear if you're only planning to camp once or twice on a long trip. Unless you're camping the majority of the trip, stick to hotels or try glamping instead! It's like camping with the comforts of a hotel and you won't need to bring a tent and sleeping gear.
Road Trip Essentials if You're Making Your Own Meals
If you prefer to cook as you go, save space by booking accommodation with a kitchen. Inquire with the rental in advance to see if they offer basic cooking supplies and food basics such as oil and seasonings. 
If you prefer to bring your own items or plan to camp, you only need to bring the minimum: a small propane stove, 1-2 pans with lids, paper towels, and enough dishware for all travelers.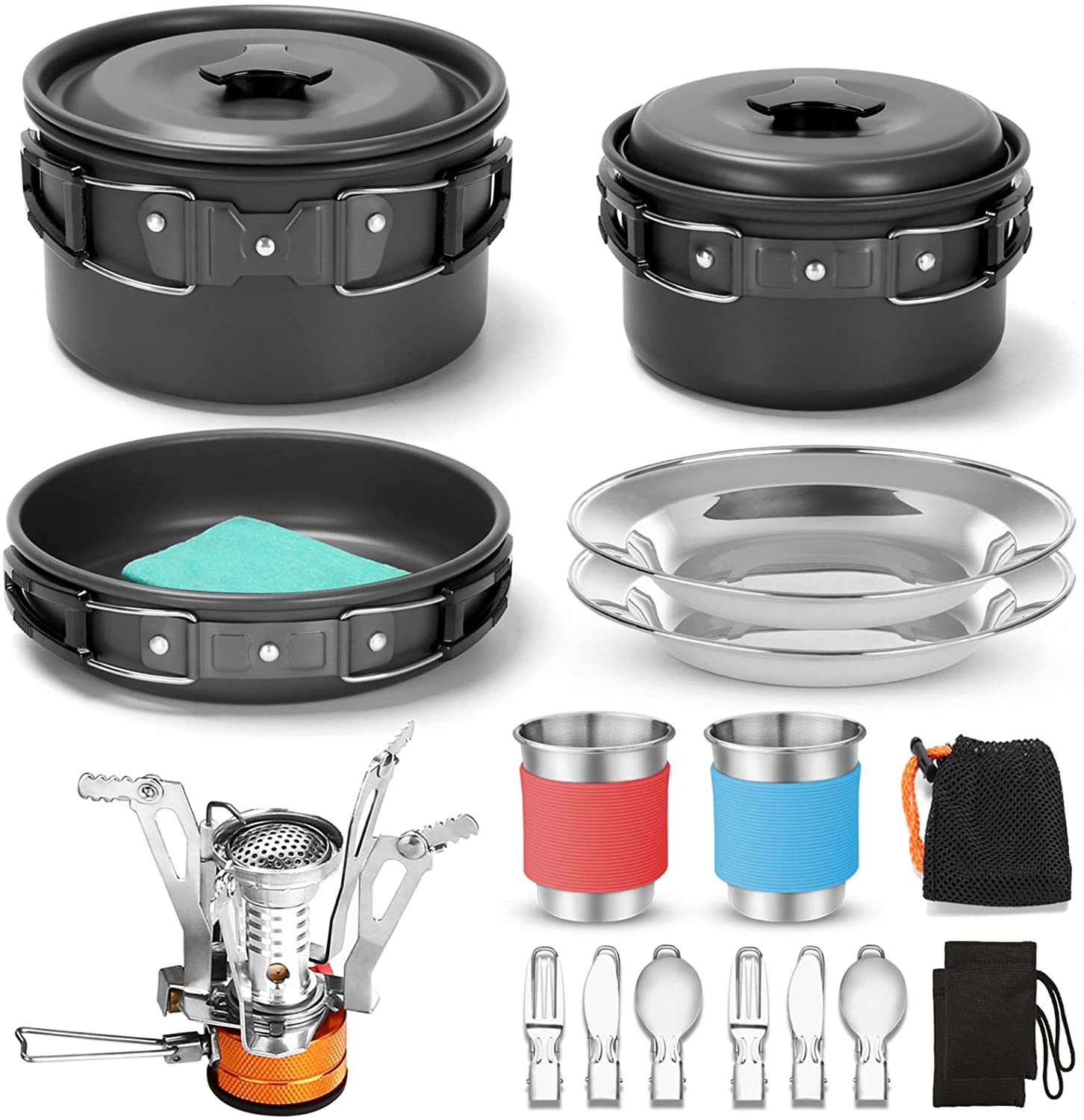 Odoland 16pcs Camping Cookware Mess Kit
Camping Cookware Mess Kit
Opt for space saving basics such as a compact camping mess kit and avoid full size cookware. You only need a pan or two to cook the essentials and enough dishware for the people traveling with you. Wash up after every use and never lack for anything.
Alternatively, it takes up a little more space but you can DIY by bringing 1-2 small-medium size pots or pans plus use tupperware containers instead of dishes and bowls.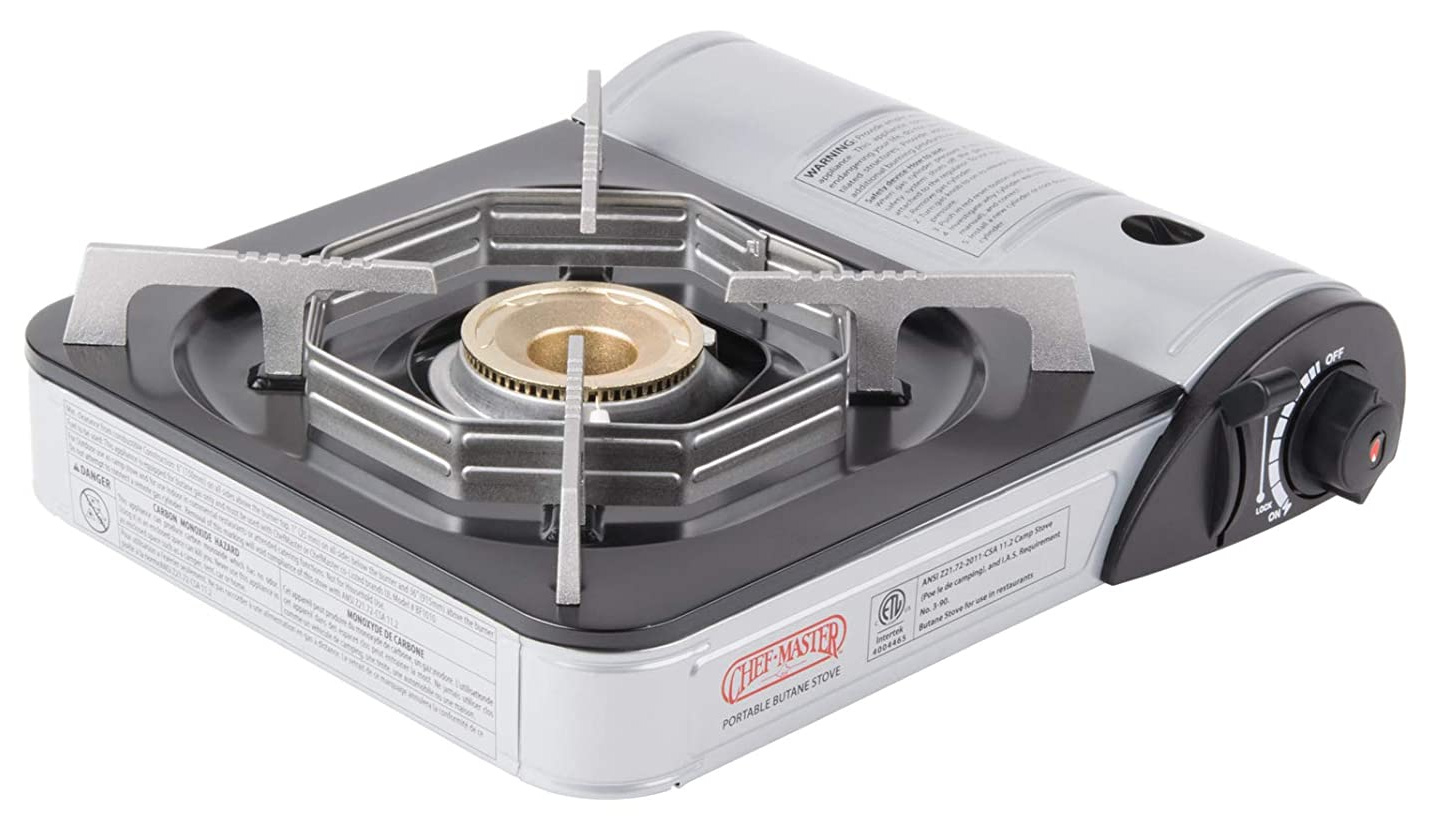 Chef Master Portable Butane Stove
Portable Camping Stove
For basic camp cooking, I like the single-burner Chef Master portable butane stove. It comes in a convenient carrying case and is easy to use. For multi-day camping trips in a single destination, travelers that want to cook more in-depth meals prefer the dual-burner Coleman gas camp stove along with a full utensil cooking kit. 
Even if you're not camping, you can easily use either of these compact stoves to cook in picnic areas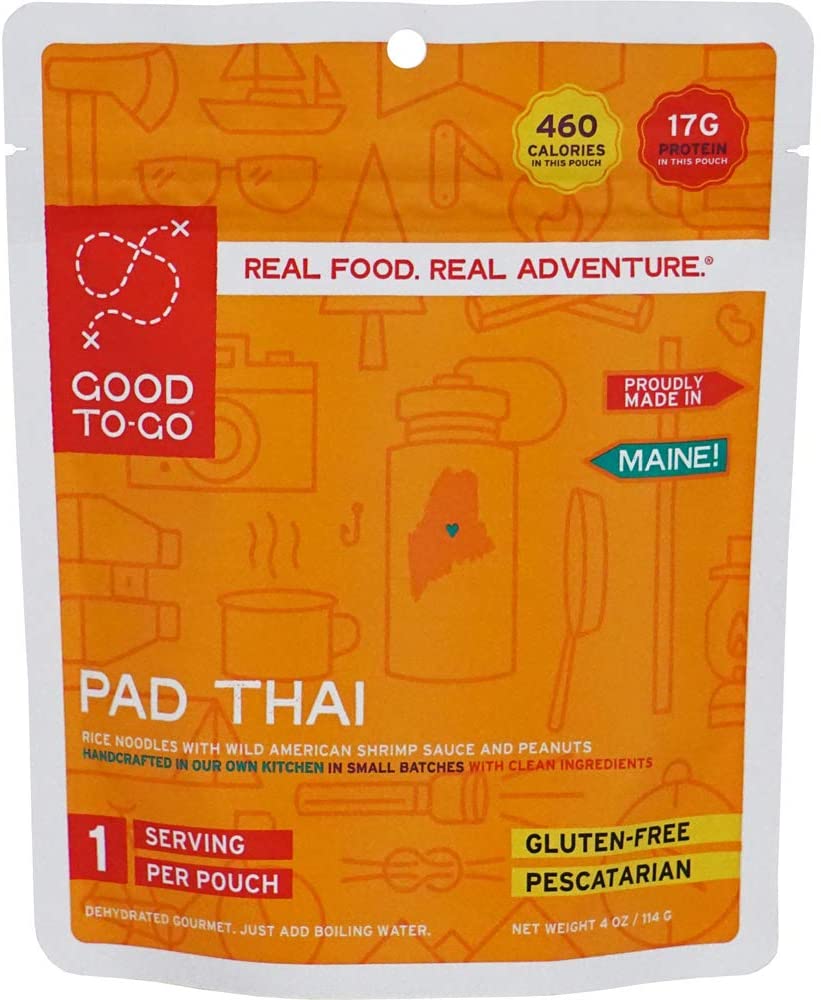 Good To Go Pad Thai Camping Food
Camping Meals
If you stick to simple, but tasty backpacking meals such as the dehydrated food pouches from Good To-Go, you can pack minimal equipment. There's no need for a full cooking kit, pans, plates, etc. Bring a collapsible camping kettle as all you have to do is add boiling water to the pouch, seal, let sit for 10-15 min, and enjoy a tasty meal!
What to Pack for a Road Trip: Luggage
Even if you're traveling for several weeks or months, you only need to pack enough clothing for a week. Try to limit each person's belongings to one carryon suitcase plus one personal item. This not only saves space, but makes life easier when you need to bring your belongings from the car to your hotel or other accommodation every night.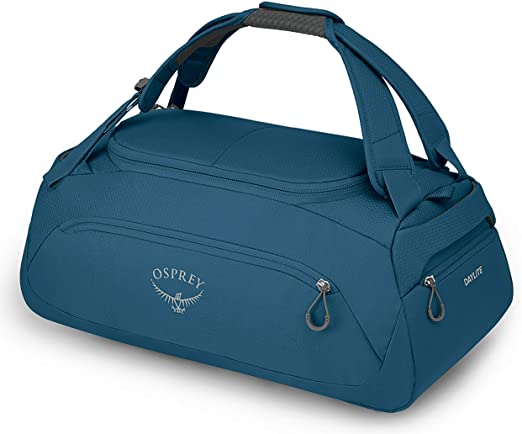 Osprey Daylite Duffel 30: Amazon | Osprey
Personal Item
Just as if you were going on a plane, bring one small backpack, duffle, or tote where you store your nightly essentials including toiletries, pajamas, prescriptions, and any other things you need access to every night or morning in your hotel room or tent.
In addition, try to have a packing cube with the clothes you'll need for the next day inside your personal item as well. The goal is to avoid unpacking your entire suitcase every night. 
On my 2 week road trip through Utah and Colorado National Parks, I used my normal airplane personal item, the Nomad Lane Bento Bag, but found that it was slightly too small for my needs. I wish I would have brought something slightly more spacious to carry my daily essentials plus other items such as water bottle, snacks, purse, etc. 
Watch this quick video to see exactly how I packed for my trip!
.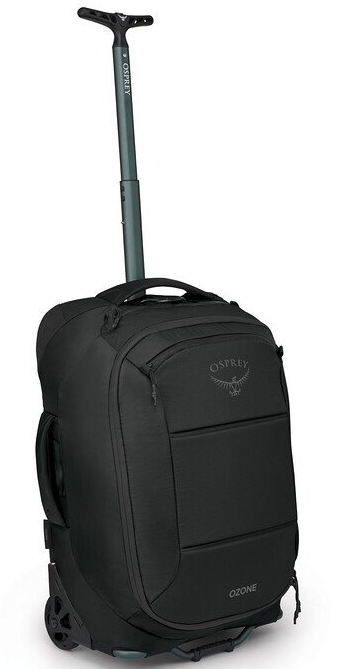 Osprey Ozone Wheeled Carry-on 40L/21.5″: Osprey
Luggage
Keep the rest of your shoes and clothes inside a small suitcase. While carryon size is ideal to save space in your vehicle, choose something under 25" which won't be cumbersome to haul in and out of the car or rummage through at your campsite daily.
Some travelers like a duffle because it's soft enough to pack in with a car full of gear, but if you have the room and prefer wheels, a regular suitcase offers more organization and is easier to access your belongings without having to dig through everything. Remember to use packing cubes to keep everything organized. 
This video shows you how to organize your packing cubes!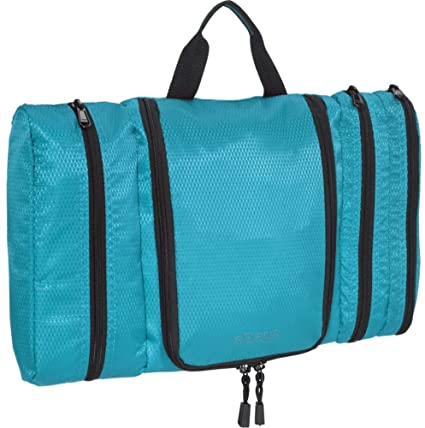 eBags Classic Pack-it-Flat Toiletry Kit
Toiletry Bag
It's tempting to throw full size toiletries into the car, but unless you plan to share them with a group of people, pack toiletries as if you were flying on a plane.
For hotel stays, save space by utilizing the provided toiletries and bring everything else in small reusable travel containers. Our readers love the eBags Pack It Flat Toiletry Kit. For camping, I prefer the more compact Sea to Summit hanging toiletry kit since space and functionality can be limited in campsite bathrooms. 
Watch this video to learn how I downsize my full beauty routine into one small toiletry bag!
Road Trip Packing Tips for Clothes
Even if you're traveling for several weeks or months, you only need to pack enough clothing for a week. The secret to packing light is laundry on the go. You can get away without doing laundry on trips under 2 weeks while still packing light if you re-wear your clothing. Choose hotels, vacation rentals, and campsites that have on-site laundry facilities.
If you're visiting national parks but not hiking you don't need specialty clothing. You can wear anything you feel comfortable in, just bring items appropriate for the weather. Always check the weather forecast for each stop on your road trip!
If you do plan to hike, hiking clothes are always the most practical, but you can also use fitness clothes if you prefer. If you're camping, bring warm items for the evening. Technical fabrics such as merino wool can be re-worn repeatedly without washing and they're warm, too.
This is an example of a hiking capsule wardrobe. Not sure what a capsule wardrobe is? Read this!

What to Wear on a Road Trip
Some road trip drives are long and exhausting! Wear comfortable clothing you can stretch out in. 
For an outfit that can transition from sitting in the car for a few hours to hiking at a national park, try the J.Jill Wearever Slim-Leg Pants.

 They have a pull up waist and stretchy knee panel, which makes them extra comfortable for long plane rides, too. Although I can't vouch for their comfort on long car rides, these

Mountain Hardwear Hiking Tights

are a more budget-friendly alternative to the Andrea Leggings.
Pair the Andrea leggings (or similar) with a discreet and versatile

hiking tee

. I like

this one

by Icebreaker because it looks like a regular tee but it offers superior functionality. Both the Andrea Leggings and the Icebreaker tee repel scents and dirt, plus they can be worn repeatedly without washing due to their technical fabrics – perfect for car and plane travel, too. Together, you have a simple outfit that you can wear on and off the trail without the need to wash for weeks at a time! 
Tip: stretch every time you make a stop and wear compression socks to keep the circulation flowing in your legs.
What to Shoes to Bring on a Road Trip
Choose 3 pairs of shoes for road trips:
COMFORT: Wear casually in the car and for general sightseeing.

Easy to remove. For winter, choose comfortable and warm zipped ankle-calf boots like the

Ugg Lorna

. For summer,

comfy sandals

or

flip flops

are perfect.
WILD CARD:

your third option for fun, dressing up, or to cater for changes in weather. 
Things that Take Up the Most Space in your Car on a Road Trip:
Camping Gear

Cooking Supplies

Food
If you don't need any of the above, congrats! You should have more than enough space in your car including a standard 4-door vehicle.
If you plan to camp, you may need more space with an SUV or van.
Remember, the secrets to fitting more in less space and not overpacking on a road trip are:
Organize to avoid chaos and simplify road trip stops

Avoid unpacking your suitcase daily.

1 Personal Item + 1 Suitcase per Person

Attempt to Limit Group Luggage with the above tips
---
I hope these tips help prepare you for your next road trip! What are your best road trip tips? Share in the comments below!
---
For more tips on road trips, please read:
Suggested travel resources:
---
LIKED THIS POST? PIN THIS PIC TO SAVE IT!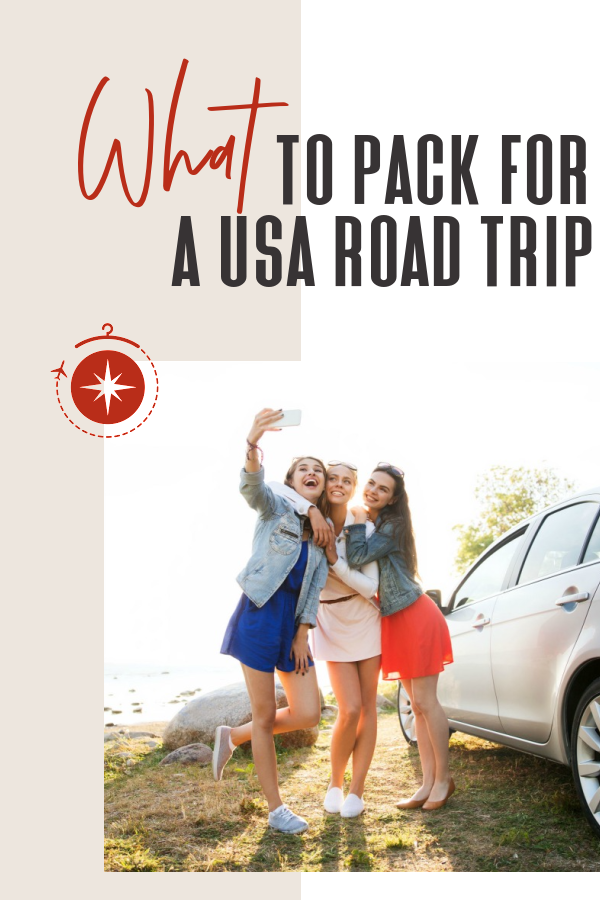 ---
I hope you liked this post on our USA road trip packing list. Please share it with your friends on Facebook, Twitter, or Pinterest. Thanks for reading!
---