Support TFG by using the links in our articles to shop. We receive a small commission (at no extra cost to you) so we can continue to create helpful free content. Thank you, we appreciate it!
Summer and early autumn are the perfect seasons in which to explore the wilderness on foot. Packing for a hiking trip takes forethought, since civilization can seem far away once the mountains and forest are in sight. In order to have a safe, enjoyable trip, this is what to take on a hike!
(Please note: this list is relevant for warm to moderate weather. Adjust accordingly for the weather in your destination.)
---
What to Take on a Hike
Written by: Lily An
---
➊
Stability
Merrell Mid Gore-Tex Hiking Boot
The most important factor when considering what to take on a hike is footwear or comfort. This can make the difference between a good and bad experience and impact how well your body copes with the conditions.
Not only will telescopic walking sticks help to reduce shock; the right shoes will soften the impact of hiking as well.  The best shoes have support for the feet and ankles, along with tread, which will provide the stability that is needed on variable terrain.
In summer weather, only for short hikes through streams and watering holes, Keen sandals that cover the toes might be fine.   However, Goretex hiking boots are able to offer better ankle and foot support (along with dryness)—even in rain and rocky soil.
Merrell and Salomon make footwear with treads that can handle mud and dirt. Iowa Renegade might be pricier, but they are conveniently designed to fit either narrow or wide feet.
For more inspiration, we have a long list of hiking boots for women!
➋
Clothing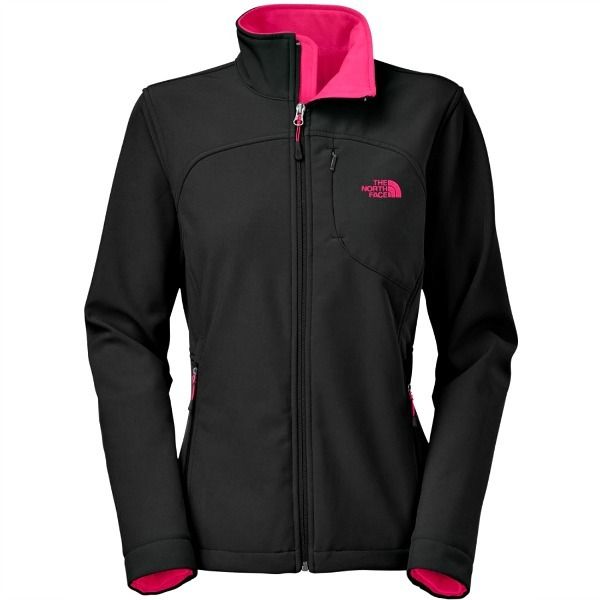 The second thing to consider when planning what to take on a hike is your clothes. While there are feminine clothing items to choose from, this is one instance where function always trumps fashion.
Layered clothing provides comfort during a long hike. and it's important to know how each item functions to keep you comfortable.
A bikini top worn instead of a bra allows summertime dips in tempting springs to cool off after the workout. On top of a sleeveless top, breathable or long-sleeved layers give warmth that can be shed as one works up a sweat.
When midweight base layers with sleeves are no longer needed, a light vest might be sufficient to avoid overexposure.  Eddie Bauer's XHybrid (Crossover) vests are breathable and light, and North Face makes thin-as-skin windproof and rain-resistant jackets that easily tie around the waist as well.
Long pants should be worn for comfortable yet durable coverage–to prevent bites from ticks, which sometimes carry Lyme disease.
When the temperatures drop, a good set of thermals is essential along with the right outerwear.
➌
Lugging a Load
Eddie Bauer Unisex-Adult RipPac Cruiser Packable Sling Bag
Unlike regular travel, packing for "what if" moments is prudent in the wild. Small essentials to include when you plan what to take on a hike include: a bandaid or two (in cases of blisters), a flashlight on a keychain (in case one needs an emergency signal or light if darks sets in early), and waterproof matches never hurt for firewood (and for detaching leeches that might find unwitting hikers near lakes).
These pocket-sized items can be carried in a lightweight bag. Eddie Bauer sells 20 L Rippac Traveler packable backpacks and Cruiser daypacks, which can be folded into a pocket packet after use.
Unless you are in bear country, plastic containers or bags should be switched for biodegradable paper lunch products for sandwich-wraps in the wilderness.  Also, BPA-free compressible water bottles are sold at sporting stores, along with Camelbak soft water reservoirs and hydration backpacks for more strenuous hikes.
Find out why we always pack a headlamp, whether wilderness or city travel!
➍
Protection
Eyewear and sun protection are important for everybody in the family.  Travel-sized sunscreen should be brought along and reapplied partway through hiking.
A bandana can act as a head cover and also as a sweat absorber. Tilley hats are not only attractive; they are also "unsinkable" if canoeing could be part of the journey.
Along with a hat or visor and sunglasses, you can opt for natural deet-free bug repellant as well.  The Original Bug Shirt, sold at outfitters such as MEC (Mountain Equipment Coop), can be a comfortable mesh (chemical-free) repellant-alternative that zips visibly over the head. It is sold in all sizes from toddlers up to XXL adults.
Caring for your eyes is as important as your skin. Use polarized sunglasses when spending extended periods outdoors!
➎
Digital Connection

Even though cellphone towers may be far from view, GPS tracking abilities are essential to locate lost or stranded hikers, in case conditions suddenly turn for the worse.
Along with a battery pack or car charger, a smartphone should be equipped with album- or storage-space for maps and photos.  Taking a screen shot of hiking trails is prudent to do before commencing on the hike.  Before progressing too far along the trail, it's a good idea to email friends or family a photo as a location marker, so that people will know where you are trekking.
Also, a spare sandwich-ziploc bag or small waterproof bag could help save your cellphone, in case you might be crossing over slightly treacherous waterways. It's always better to be safe than sorry when you prepare and plan what to take on a hike. Always let someone at home know your estimated time of return or arrival.
---
What are your tips on what to take on a hike? Please comment below!
---
For more hiking packing tips, please read
---
I hope you liked this post on what to take on a hike. Please share with your friends on Facebook, Twitter, and Pinterest. Thanks for reading!
---
Author Bio: Lily An is a Canadian educator and Vancouver-born nature enthusiast. When she isn't working or traveling, she is likely to be skiing, diving, or mountain biking with her family.
---