Support TFG by using the links in our articles to shop. We receive a small commission (at no extra cost to you) so we can continue to create helpful free content. Thank you, we appreciate it!
Planning an overnight camping trip in the Spring means preparing for various weather possibilities, including rain. Keep reading to find out our suggested hiking and camping supplies list!
---
Hiking and Camping Supplies List
Written by: Nina Thomas
---
Although a wet time of the year for many National Parks in temperate climate zones, it is also one of the most beautiful times to visit with the blossoming trees and flowers.
Take the Great Smoky Mountains for example, which have over 1,500 types of flowering plants and is known as the "Wildflower National Park." (There is even a Spring Wildflower Pilgrimage that takes place April every year.)
Even though you may have to deal with some competing rainfalls, hearing the birds chirping and seeing the bright colored flowers can be well-worth the hassle.
Backpack / Tent /  Sleeping Bag / Ripstop Tarp / Rope / Headlamp / Sleeping Pad / Tea Bag / Backpacker's Pantry / Journal / Nalgene bottle / Innate Cup
Gear Checklist
Unfortunately, because of the weather, one of the main things you need to keep in mind when packing for a trip like this is that equipment needs to be waterproof. You'll also need to consider that you may be cooking in the rain. Here is our suggested packing list!
Optional items and tips:
Venture Jacket / Long Sleeve / Tech T-Shirt / Long Underwear Pants / Trail Pant / Headband / Crew Socks / Paracord Bracelet / Sandals / Umbrella / Hiking boots
Clothing list
You'll want to bring plenty of warm clothing in case its chilly, but also clothing that is quick-drying and moisture-wicking in case it is rainy.
Optional items to consider:
---
Do you have any items to add to our hiking and camping supplies list for spring? Please share in the comments below!
---
For more camping and hiking tips, please read:
---
Hope you liked our hiking and camping supplies list for spring. Please share with your friends on Facebook, Twitter and Pinterest. Thanks for reading!
---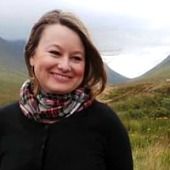 Author Bio: A travel lover and freelance writer from the United States Midwest. Traveling mostly as a couple with her husband, she is constantly looking for a beautiful view and a good adventure. For more practical travel tips and ideas from a Central Ohio Girl, check out her website: travelingwithnina.com or follow her on Twitter.
---