Planning an overnight camping trip in the countryside, or any of the beautiful National Parks means preparing for various weather possibilities, including rain. Keep reading to find out our suggested clothes for camping and supplies list!
---
Hiking and Camping Supplies List
Written by: Nina Thomas
---
Table Of Contents
Whether you travel in spring, a wet time of the year for many National Parks in temperate climate zones, or summer, where it can be hot and dry, a camping trip with the family or friends is always a fun occasion.
Even though you may have to deal with some rainfalls or extreme sun, getting back to nature, hearing the birds chirping and seeing the bright colored flowers makes a camping vacation worthwhile.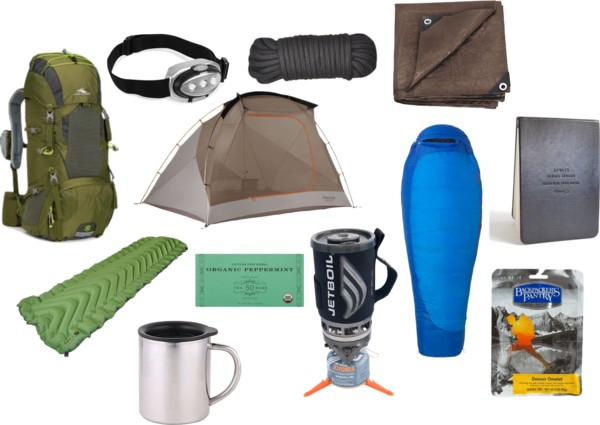 Backpack (similar) | Tent (similar) | Sleeping Bag | Tarp | Rope | Headlamp | Sleeping Pad | Tea Bag | Backpacker's Pantry | Journal | Cup | Stove
Camping Gear Checklist
Unfortunately, because of the weather, one of the main things you need to keep in mind when packing for a trip like this is that equipment needs to be waterproof. You'll also need to consider that you may be cooking in the rain. Here is our suggested packing list!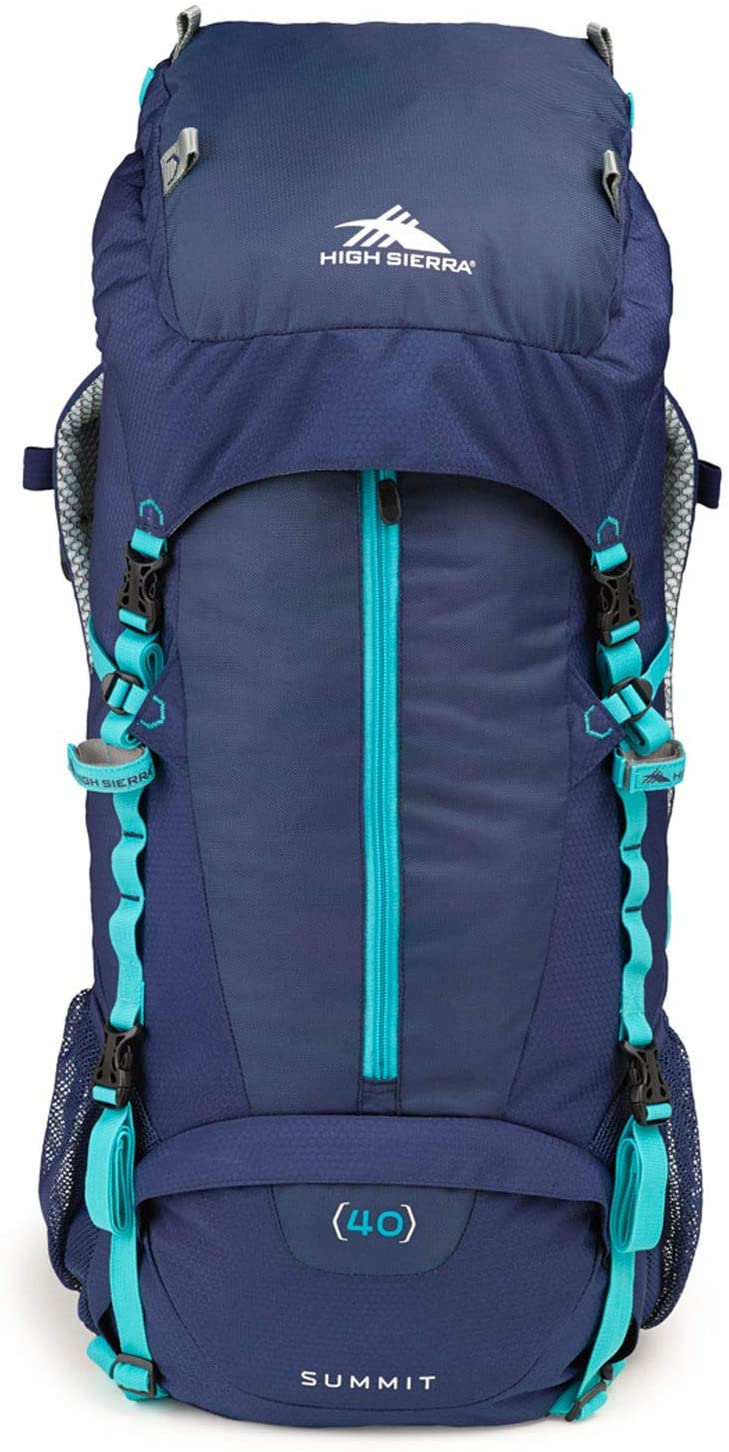 High Sierra Women's Summit 40L Top LoadBackpack
Backpack
Make sure you choose a pack with an internal frame and one with a waterproof cover. Try it on before you go and make sure the straps are adjusted to fit you snugly, if not you could hurt yourself by carrying a load in a way that is not ergonomic for your body.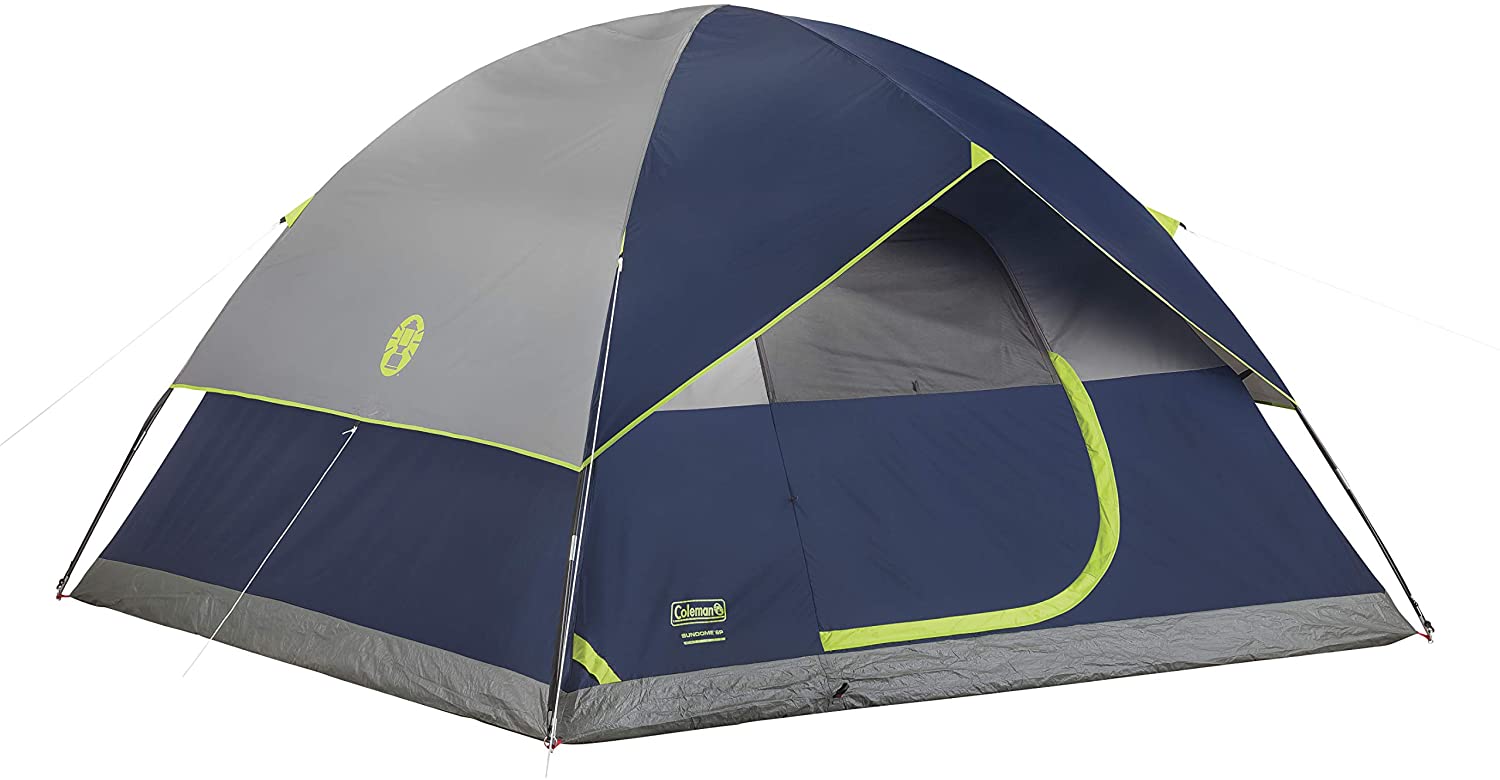 Three season tent
Your tent is your home when you are away. Depending on if you're traveling as a family, a couple, as a solo traveler or with friends, your needs for a tent might vary greatly. Do your research to find a tent that is right for you; think about size, weight, ease of construction, and weather conditions.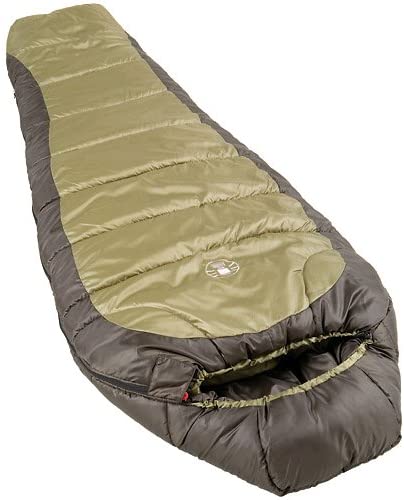 Coleman 0°F Mummy Sleeping Bag
Three season sleeping bag
Mummy sleeping bags are lightweight and keep you warm. Don't forget a sleeping bag liner (also useful for regular travel too!).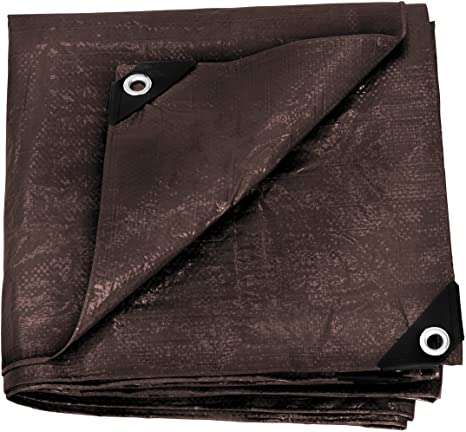 Stansport Reinforced Brown Rip-Stop Tarp
Tarp and rope 
Set up a covered area by your tent so that you can prepare your food and keep dry. Bring an extra rope that you can hang underneath the tarp to place wet clothes for drying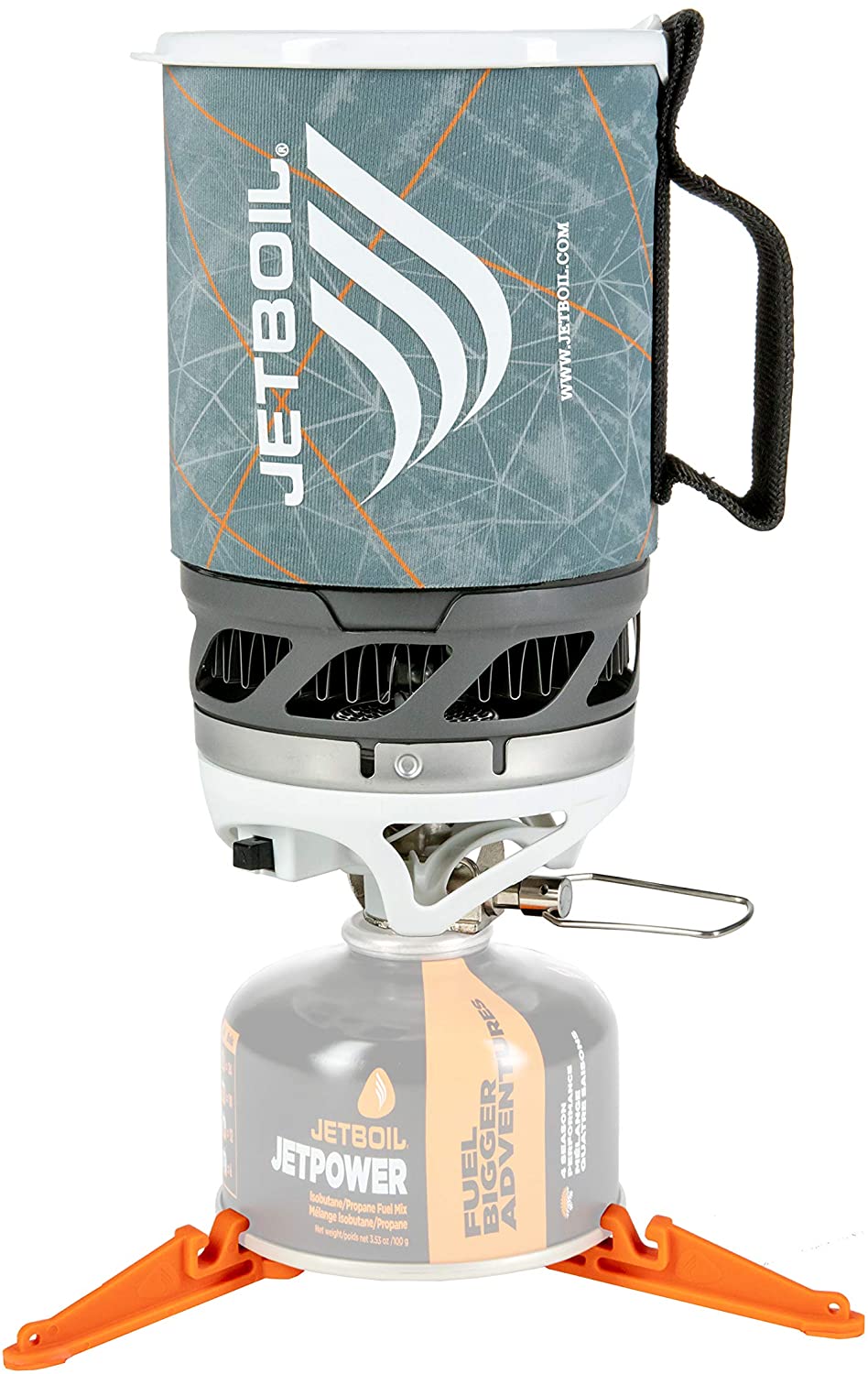 Jetboil MicroMo Camping Stove Cooking System
Cooking Equipment 
A small camping stove or water boiler is what you will do most of your cooking on. You don't want to carry a ton of equipment, so think about your meal plans for your trip. Keep them simple and easy to cook with just a single burner.
Dehydrated meals require little clean up, but you could also go with beans and bbq style dinners. Also pack a pot for boiling water and water filters.

Hydro Flask Standard Mouth Water Bottle
Water bottle
A water bottle is an essential bit of kit, when you are walking and spending time outdoors you need to stay hydrated. By everyone having their own water bottle you can keep track of what everyone is drinking. 
Check out out TFG reader picks of the best water bottles for travel! 

Optional gear items and tips
Consider bringing a journal with waterproof pages to document your adventures.
Bring a cup with a lid to avoid filling your hot tea up with rain water.

Other essential items: Toilet paper, unscented baby wipes, face wipes, matches, a lighter,

headlamp

, toothbrush and toothpaste, and a knife.

Make your own granola bars to save money, and  customize them with ingredients specific to your liking.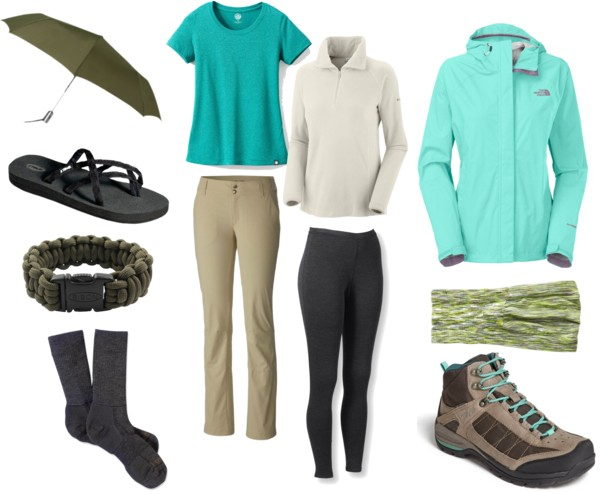 Jacket | Long Sleeve | Tech T-Shirt | Long Underwear Pants | Trail Pant | Headband (similar)|Crew Socks | Paracord Bracelet | Sandals | Umbrella | Hiking boots (similar)
Camping Packing List: Clothing
Depending on the season, your packing list may vary slightly, but the best advice is to use layers, as you can easily add or remove them and temperature can change rapidly over the course of a single day. 
You'll want to bring plenty of warm clothing in case it's chilly, but also clothing that is quick-drying and moisture-wicking in case it is rainy.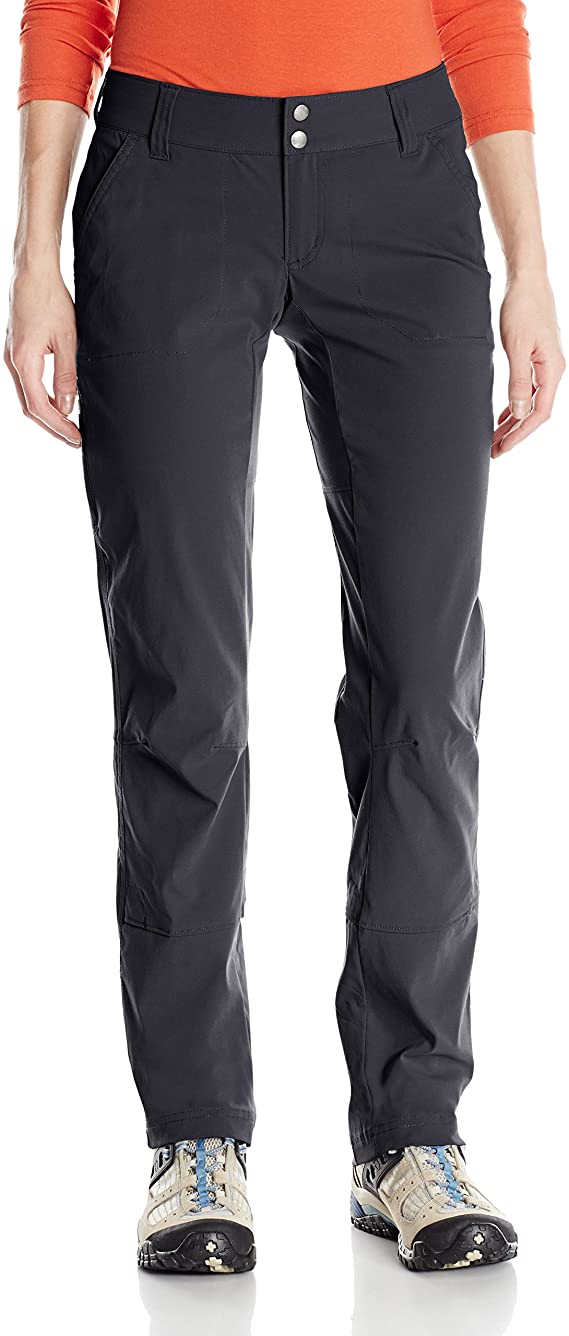 Columbia Extended Saturday Trail Pant
Pants 
A long pair of pants will see you through most situations, especially if you're doing a lot of hiking. Long pants can help you avoid scratches and scrapes from the local flora, and avoid bites and stings from pesky bugs. 
Waterproof hiking pants are also recommended if you're going during a season where rain is predicted. Hiking pants also tend to have more pockets which are handy for your supplies on a long trek. During warmer weather, a pair of shorts will keep you cooler, but team with hiking boots and socks to protect your ankles.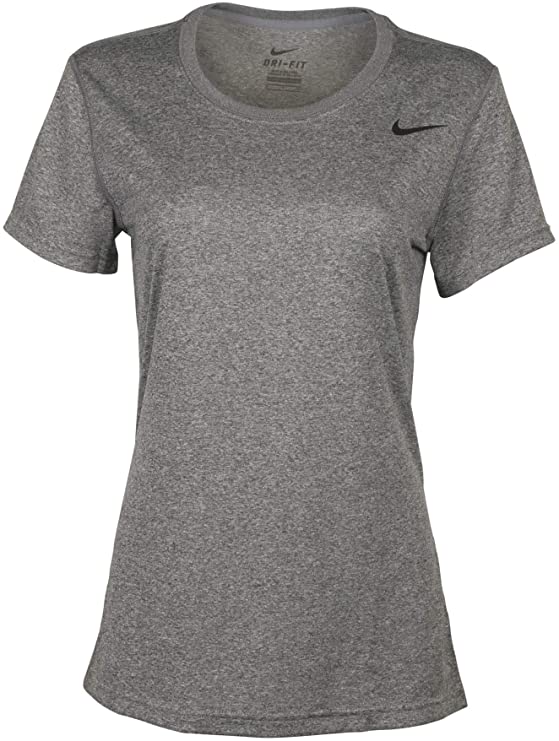 Nike Legend Short Sleeve Shirt
Tops
Generally, a t-shirt will work, but think about the temperature during the time of your trip. You might want to opt for a long sleeve, over a short sleeve option. 
You can add warmth using base layers or jackets.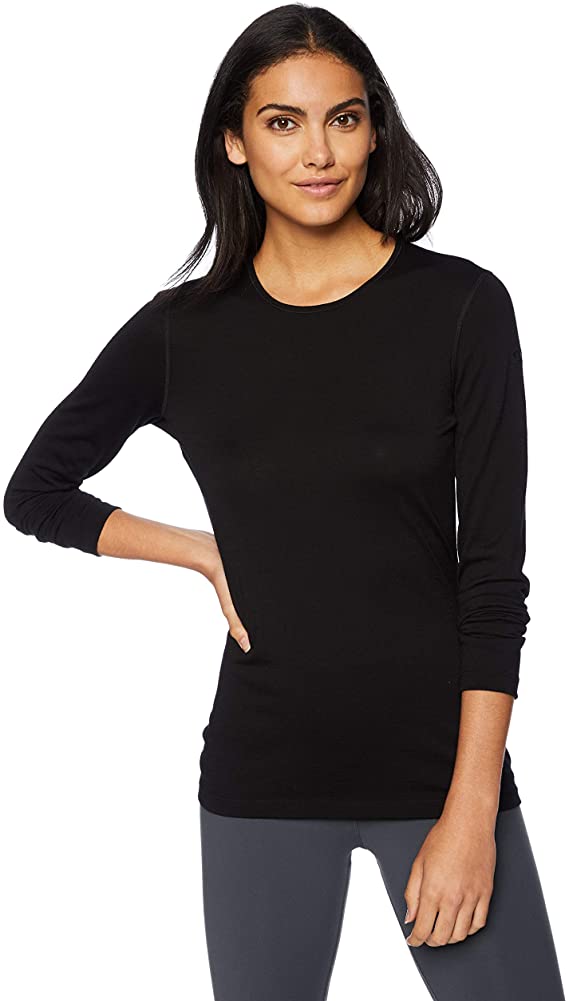 Icebreaker Merino Oasis Base Layer 
Base Layers 
Merino wool base layers are great for adding warmth when camping in spring and fall. Merino wool is warm and dries quickly, so for a trip where temperatures can change a lot over the course of a day, they are awesome for keeping you cosy. 
Find out the brands our readers most recommend for the best thermal underwear for travel!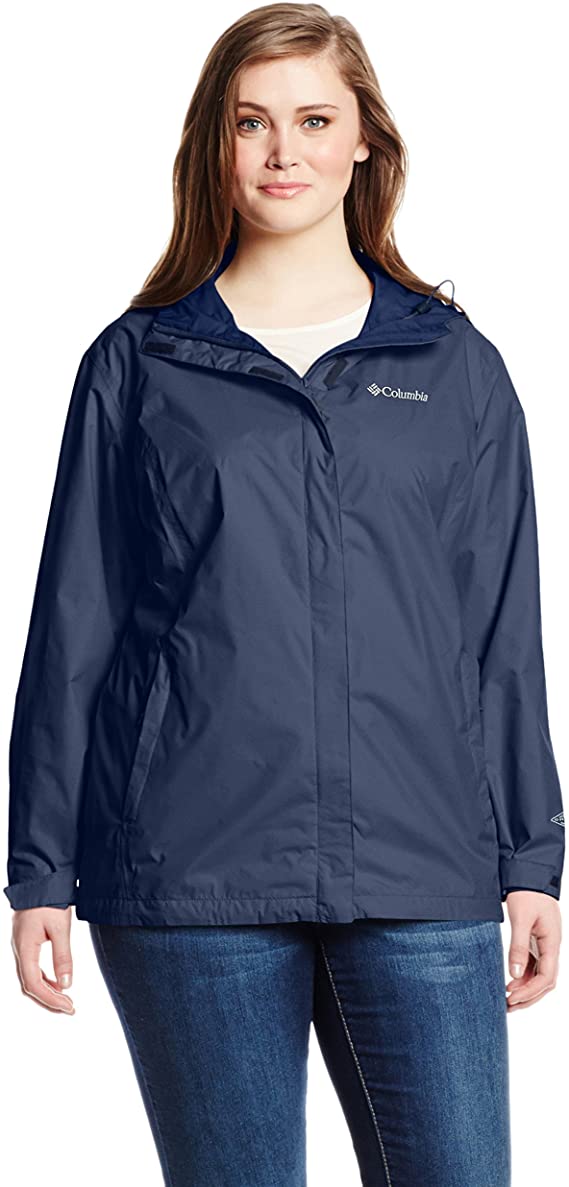 Columbia Arcadia Ii Waterproof Breathable Jacket
Jackets
Nobody wants to hike feeling soggy and cold! A wind and waterproof jacket with a hood is a great, year round accompaniment for any camping trip. 
For extra warmth, a fleece jacket can be added under your jacket too. It is often handy to keep a cosy fleece for night times as the temperature can drop significantly.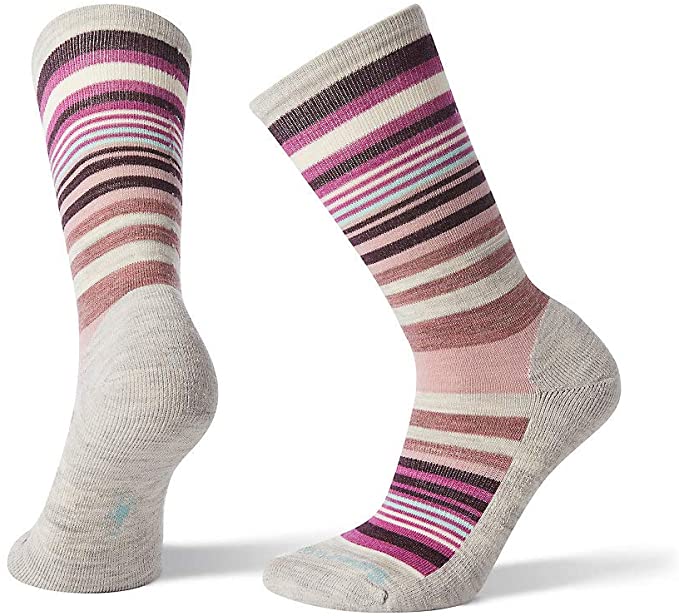 Smartwool Jovian Stripe Crew Socks
Accessories
Having warm and dry feet when you're doing a lot of walking is imperative. Depending on how long your trip is, pack a couple of pairs of merino wool socks. Keep one in your pack and make sure they are kept dry. (You can put them in a plastic bag to make sure.) 
Pack enough underwear for each day of your trip, plus a couple of spares! If you get caught in a rain shower, or are lucky enough to be able to go for a swim, it's always nice to have clean, fresh underwear to put on afterwards. 
Take a comfortable bra. Often a sports bra is good if you plan on having a lot of active trekking days. 
A scarf and gloves are useful layers to have, depending on the season you go.  
Our readers voted for the warmest socks for winter travel!
Camping Packing List: Shoes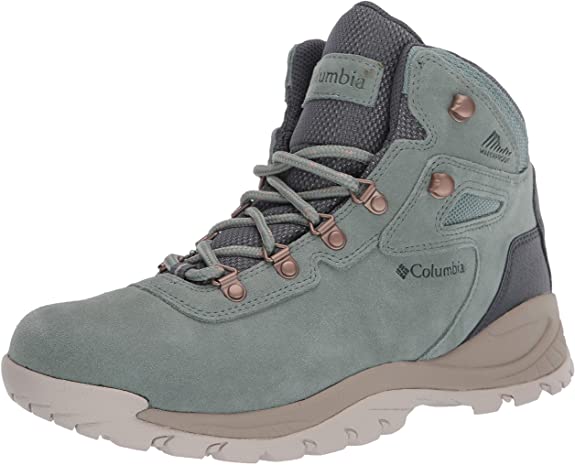 Columbia Newton Ridge Plus Waterproof Hiking Boot
Hiking Boots and Shoes

The most important item to take on a hiking trip is comfortable and appropriate footwear. The best shoes have support for the feet and ankles, along with good tread, which will provide the stability that's needed on variable terrain.
Check out our TFG article on the best hiking boots for colder weather hikes, or if you are only an occasional rambler, or are planning your trip during warmer weather you could use a pair or hiking shoes instead. TFG readers shared their opinions on hiking shoes in this article.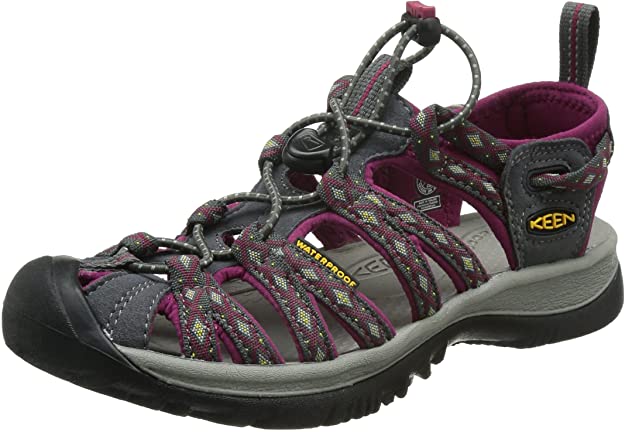 Hiking Sandals
If you're going on your camping trip in really warm weather, and are not planning on too much walking, a pair of quality hiking sandals could be all you need. They're breathable, but still have the quality tread for the different terrains. They can also double up as water shoes if you plan on spending some time lakeside.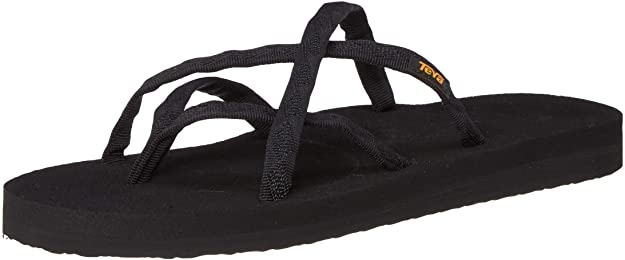 Teva Women's Olowahu Flip-Flop
Flip Flops
As well as your choice of hiking shoes, flip flops are useful for when you are back at camp to wear to air your feet out after a long trek. They are also easy to slip on and off when you need to leave and enter your tent.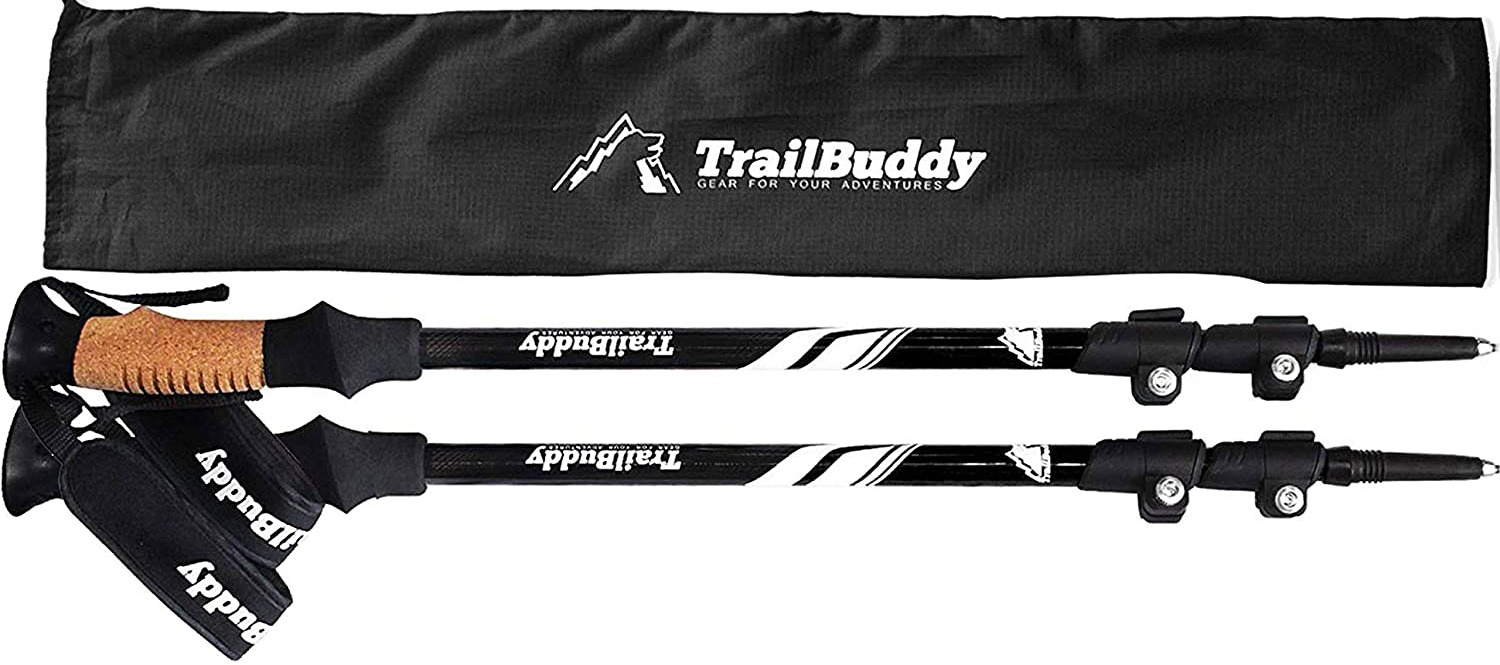 Optional clothing and accessories, items to consider
For more additional items, consider reading this and these helpful tips to make camping easier for women.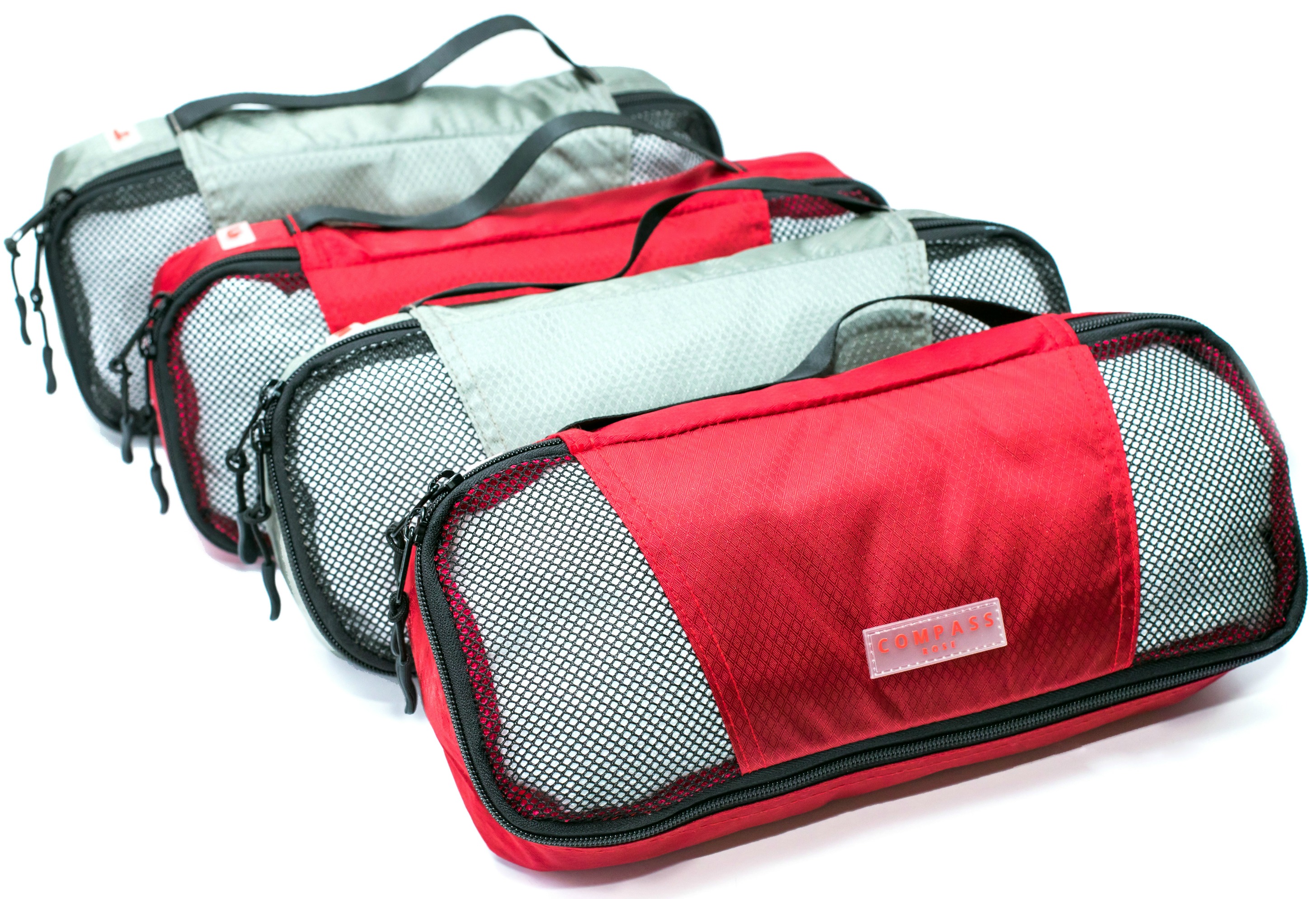 Compass Rose Travel Packing Cubes
How to Pack Travel Clothes
One way to organize your travel wardrobe is by using packing cubes. The Compass Rose packing cubes have a numbering and color system so it's easy to identify where everything is! The video below demonstrates this.
Learn our hacks with packing cubes in this video!
We also put together a five-part YouTube series showing the different methods to use packing cubes for travel. If you use this specific packing strategy, packing cubes can also compress your belongings. This is the secret to traveling carry-on only!
---
Do you have any items to add to our hiking and camping supplies list? Please share in the comments below!
---
For more camping and hiking tips, please read:
---
LIKED THIS POST? PIN THIS PIC TO SAVE IT!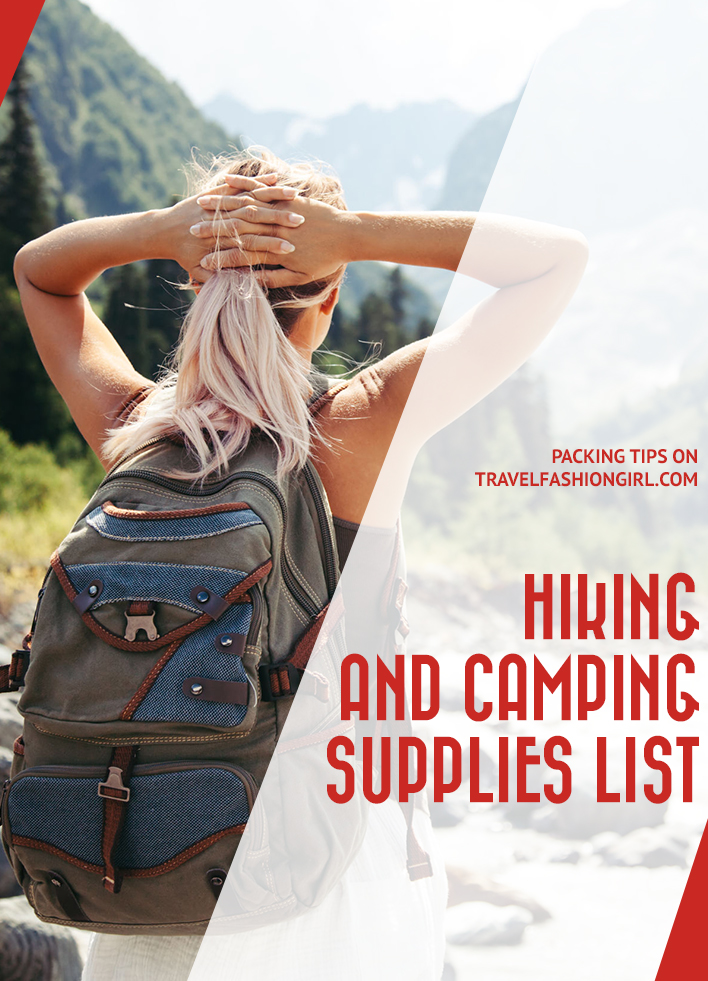 ---
Hope you liked our hiking and camping supplies list. Please share with your friends on Facebook, Twitter and Pinterest. Thanks for reading!
---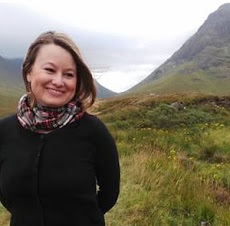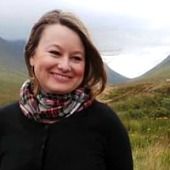 Author Bio: A travel lover and freelance writer from the United States Midwest. Traveling mostly as a couple with her husband, she is constantly looking for a beautiful view and a good adventure. For more practical travel tips and ideas from a Central Ohio Girl, check out her website: travelingwithnina.com or follow her on Twitter.
---