Support TFG by using the links in our articles to shop. We receive a small commission (at no extra cost to you) so we can continue to create helpful free content. As an Amazon Associate, we earn from qualifying purchases made on Amazon in addition to other retailers featured on the blog. Thank you, we appreciate your support!
Planning a safari or overland tour through one of Africa's incredible game parks? This is the best womens safari clothing for your trip. Read our complete guide to find out exactly what to wear on safari!
---
Women Safari Clothing
---
Table Of Contents
An African safari is one of the most exciting trips you can take as a traveler. Roughing it in the wilderness surrounded by the Big 5 is truly a thrilling experience. There are several things to keep in mind when you choose safari clothing for this type of adventure.
How should I dress for an African safari?
The focus of your safari attire should be on comfortable safari clothing in neutral colors and light fabrics. If it's not something you would feel comfortable wearing something on an overnight flight, it's best to keep it out of your safari gear.
Safari clothes for Africa should be relaxed, so you can enjoy the experience to the fullest. The drive time on overland trips can vary anywhere from 6 to 12 hours each day. Making comfort key on those long-haul journeys — the distances in Africa are massive!
Expect your safari clothing to be covered in dust and keep in mind that you won't have much time to do laundry. Your safari clothes should feature synthetic fabrics that are hard wearing, quick-dry, easy to wash, and won't show dirt or dust.
What to Wear on Safari
When it comes to options for what to wear on an African safari, womens travel brands tend to feature technical fabrics focusing primarily on khaki and olive colors. But unless you're planning to live in the bush or are taking a Gorilla trekking trip to the jungle, it's likely that this type of clothing isn't necessary.
The majority of Africa safari tours will see you viewing animals within the confines of a vehicle, whether a giant overland truck or 4×4 car. This means that the khaki safari shirt or safari pants that you purchased will tragically go to waste.
Safari Clothing Essentials Packing Guide: An Overview
Before we get into the nitty-gritty of your clothing options, let's take a look at an overall view of what your safari gear for your travel capsule wardrobe should consist of. Here's a quick snapshot of the amount of what should be on your bag when you're planning what to wear on an African safari.
TFG Recommended Clothing List
4 sleeveless or short-sleeve tops
2 long-sleeve tops
1 dress or skirt
4 pants
1 shorts
1 windbreaker jacket
1 fleece or warm jacket
1 swimsuit
3 bras (sports bras are recommended)
3 socks
7-10 underwear
1 jacket
1 scarf
1 sunglasses
TFG Recommended Shoe List
1 pair comfortable sneakers
1 pair flip-flops
What is the Best Women Safari Clothing?
Whether you're looking for what to wear on safari in Kenya or are camping in the Serengeti, you need the best of the best when it comes to your safari clothing. Our selections offer you a nice range of safari pants, tops, dresses, and even safari jackets. That way you can be confident and comfortable on your jaunt in Africa!
Best of all? You can avoid the head-to-toe khaki safari outfits that somehow became the must-have on an African safari. Here are some realistic clothing pieces you'll love carting along with you: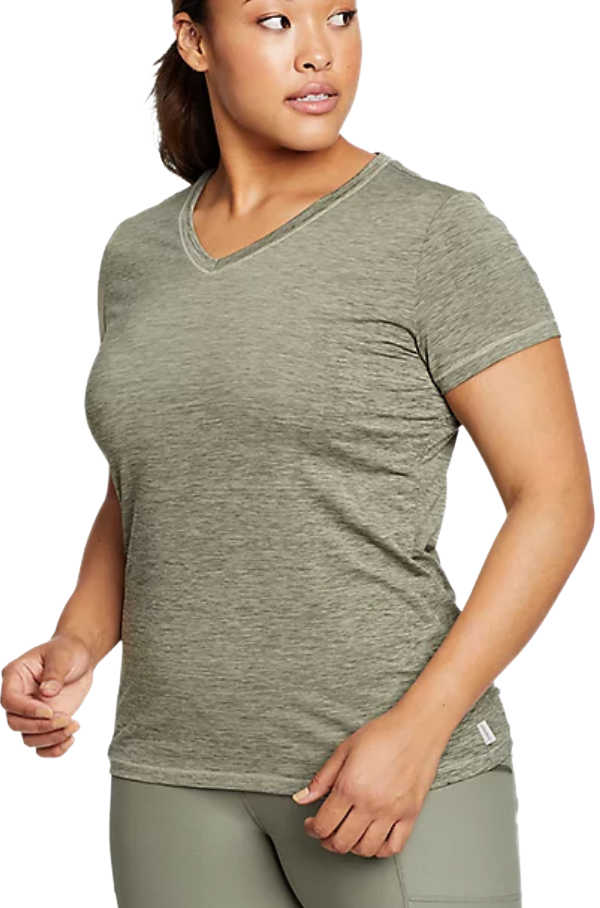 Shop Sizes XS-3X: Eddie Bauer Resolution T-Shirt 
Best Safari Shirts for Women
As you plan what safari clothes to pack, make sure to bring a variety of tops and include sleeveless tanks, short sleeve tees, and long sleeves that you can layer!
The best safari shirts for the day time and warm weather are sleeveless or short sleeved breathable, moisture wicking tees in neutral colors.
For really hot days or to layer underneath warm items if cold, add a couple of casual tees. These also will be beneficial for those long safari travel days (read more on this in the Pants section below).
Stay cool with these moisture wicking shirts!
Shop Sizes XS-XL: Icebreaker Merino Standard 175 Everyday Short Sleeve
Merino wool tops are some of the best safari shirts because they are both practical and can be re-worn without washing. This is particularly important on longer safari trips when you won't have access to laundry for extended periods of time.
However, If you plan to hand wash your merino wool tops you'll have to wait until you spend two or more nights in one location to allow time for the clothes to dry. This is why either quick-dry or long-lasting items are the best as safari clothes.
While merino wool is more expensive, you can get away with bringing just a few tops and then re-wearing them every few days. This is key for packing light!
Merino wool Icebreaker tops like these have a higher price point but are excellent for safari trips because they're practical and you can rewear them (for weeks) without washing.
Learn more about how to hand wash while traveling!
Shop Sizes XS-XL: Icebreaker Merino Women's Siren Tank
If you are traveling in hot weather, you might prefer a sleeveless top like the Icebreaker Merino Women's Siren Tank one pictured above (perfect safari shirt). Like the short sleeve tops, the ideal fabrics are from performance brands with quick dry 100% cotton, merino wool, or synthetics.
Shop Sizes XS-3X: Columbia Sleeveless Button-Down
If you're looking for a sleeveless safari shirt that's less body hugging, then one like the Columbia shown here is perfect.
A sleeveless button-down not only helps to keep you cool on your safari days, but it can also be dressed up when you're visiting the city! Pair it with a cute skirt and you have an instant evening outfit. Double-duty top!
Plus, it also looks the part of an African safari shirt!
Shop Sizes XS-3X: Columbia Quick Dry Sun UV Protection Convertible Long Sleeve
For the sunny days you'll want to bring one light but practical womens long sleeve safari shirt to protect you from the sun's beating rays. This will be a piece you'll want to re-wear, so we advise choosing a quick dry fabric so that when you wash it, it will dry relatively quickly!
The dark khaki convertible womens long sleeve safari shirt (pictured above) is not only quick dry, but it's specifically designed for UV protection. Plus, with it being convertible you can make the sleeves longer and shorter based on your preference.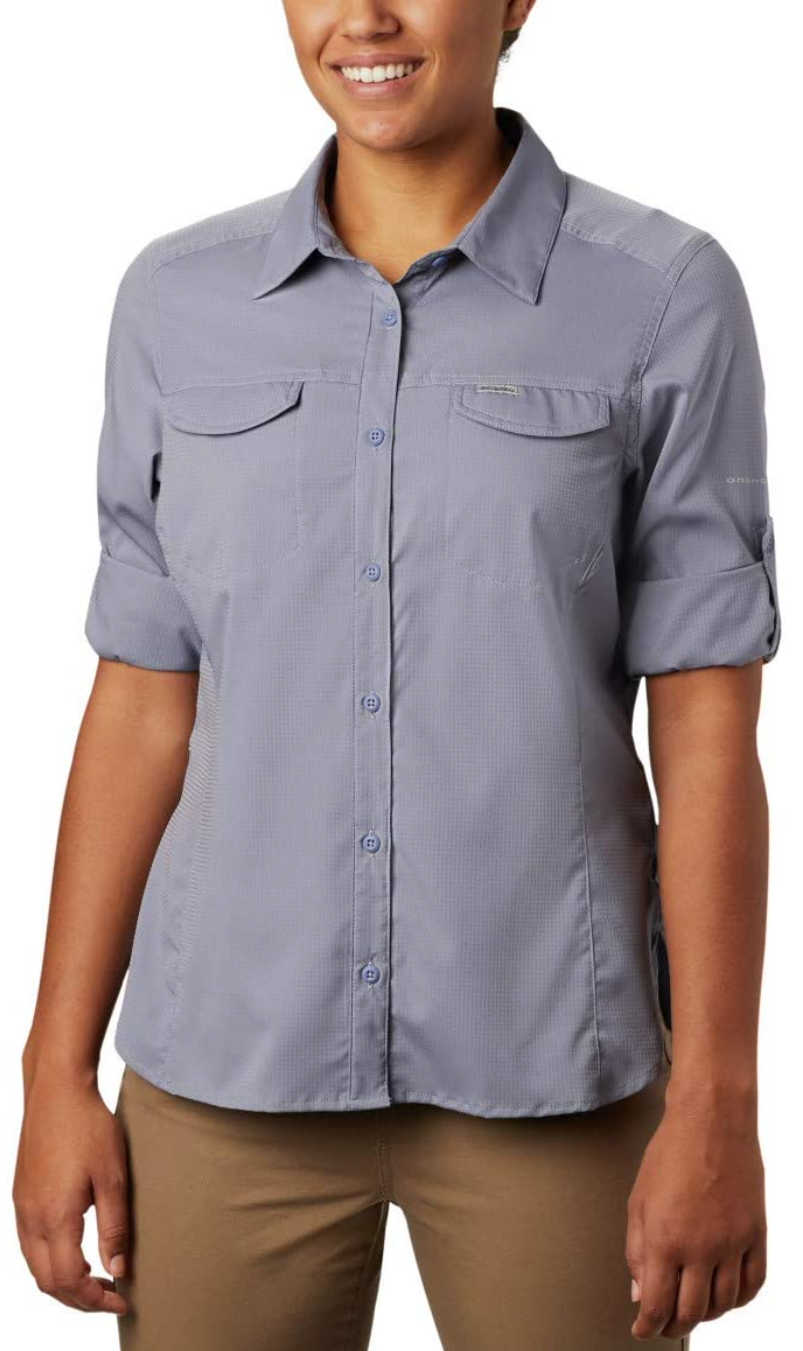 Shop Sizes XS-3X: Columbia Silver Ridge Lite Long Sleeve
Can you wear grey on safari? Grey is a great color choice for safari clothes along with other medium to dark neutral colors like khaki. These colors are good choices due to the fact that your clothes are likely to collect a lot of dust, especially the ones you use for the outer layers, and the darker neutral colors are able of masking it.
Shop Sizes XS-3X: Woolx Remi Long Sleeve T-Shirt
When you're planning what to wear on a safari, make sure to bring at least one warm long sleeve or thermal top. You should also include a long-sleeve blouse you can use to cover you from the winter sun and to wear in the cities.
Depending on the time of year you're headed on your safari and the region in Africa that you're going to, you might need to add a few extra long sleeve tops to your safari wardrobe to layer at night. It can get pretty cold!
Safari Packing Tip: You'll want to keep your safari attire as light as possible. To keep your packing light, make sure to include six to eight safari shirts. Any more and you'll be overpacking!
Best Safari Pants for Women
When you are actually on a safari, you are much more likely to be going inside of a vehicle — walking safaris aren't the norm. Being inside a vehicle allows for the undisturbed observation of the wildlife in a natural setting. Perfect for safari adventurers!
Of course, it's best not to assume. So if you aren't sure that you'll be in a vehicle, double-check with your tour operator (if you have one).
Shop Sizes XXS-XXL: Zella Live In High Waist Leggings
It might surprise (and excite you) to find out that some of the best pants for safari are leggings. Seriously! This is specifically the case when you are taking a driving safari tour, NOT if you are getting out of the vehicle and walking in the bush.
Leggings are the perfect safari pants choice for comfort. Avoid choosing thick fabrics that will take too long to dry if you are hand washing them.
Leggings are also great for travel days. If you're looking for leggings to take on your safari, TFG readers voted for the best leggings for women, so you're bound to find a pair you like! We also really love these leggings from Zella (which are also available in plus size).
Leggings are the most comfortable, packabe safari pants. So they're definitely a good choice to wear on safari. While you can easily wear a pair of black leggings when you're inside the vehicle, you might want to consider a lighter color to wear outdoors by the campfire (you'll thank us later).
Safari Packing Tip: Make sure to choose a legging color that you can easily re-wear in-between washes!
Shop Sizes 02-20: Scuba High-Rise Pant
If leggings aren't your thing, a good alternative is casual joggers. Lululemon — a much-loved brand by yogis and travelers alike — makes a great pair of chic joggers which are great safari pants. They also make some pretty nice leggings too! 
The travel-friendly fabric in these safari pants makes them easy to clean and de-wrinkle. Plus, with four-way stretch and a drawstring waist, you can wear them comfortably on the longest of overland safari rides!
Shop Sizes 2-16: Amazon | REI | Columbia | Zappos
When you first think about what to wear on African safari, you might imagine an outfit consisting of a khaki button down shirt and convertible trousers. But generally speaking, convertible pants are not a necessary item to add to your safari attire (unless they make you comfortable and confident, that is).
We recommend a modern-yet-functional pair of travel pants like Saturday Trail Pants by Columbia. Not only are these safari pants versatile, but more importantly they're comfortable! They also pack light, dry quickly and don't stain easily — what more are you looking for in your safari pants?
As an added bonus, they have a stretchy pull-up waist band that's sitting down for long periods of time. It's also easy to remove for quick bathrooms stops on an overland trip.
Here are 16 best hiking pants for women that are lightweight and practical!
Shop Sizes 0-16: prAna Halle Pant
If you're looking for both more traditional and budget-friendly safari pants, these prAna or Columbia travel pants are for you! Both safari pants are ideal for walking safari tours or trips that will incorporate both extensive time outdoors and inside a vehicle.
If you are going to be trekking through the bushes, we highly recommend making technical womens safari clothing part of your wardrobe.
When you're planning on what to wear on safari, make sure you always pack a pair of safari shorts! Safari shorts are casual and easy-to-wear on hot days.
You might also want to consider including a breezy long skirt or sarong. Both make it easier to "pop a squat" on the side of the road without baring it all to your tour mates!
Travel Tip: There aren't usually bathrooms along the long roads, and stops are typically infrequent.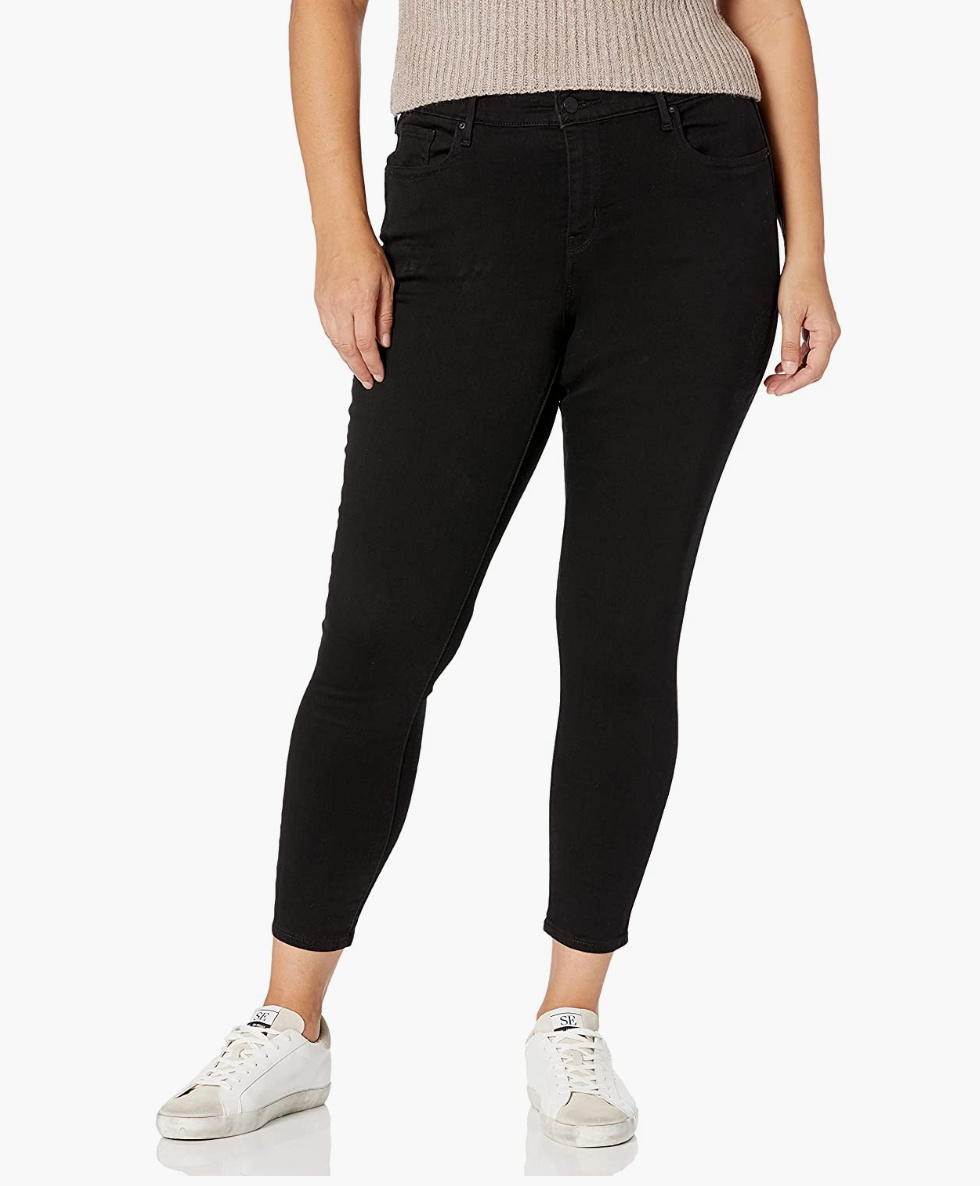 Shop Sizes 24-40: Levi's Women's 711 Skinny Jeans
Can you wear jeans on safari? Jeans are a must, especially if you're traveling in the winter! Sometimes the best women's safari clothing isn't necessarily the most technical travel gear. Jeans are not only practical, but they'll provide you with warmth disguise dirt, and also give you a bit of style if you make a top in a major city like Cape Town!
But make sure not to hand wash your jeans! They'll take way too long to dry. Denim is practical because you can re-wear it constantly without washing it. Denim designers make them specifically for multiple uses, and it's one of the main reasons that modern travelers pack jeans. Jeans are a must-have when it comes to what to wear on safari!
You'll also want to have a comfortable pair of pants that you can wear around the campsite at night.
Safari Packing Tip: Make sure you're packing light. You should need no more than 5 pairs of safari pants.
Best Safari Dresses
Shop Sizes XS-3X: Columbia Sportswear Freezer III Dress
A dress may sound like the exact opposite of safari clothing. But, it's always good to have at least one dress that you can sport on the beach in Zanzibar or wear out to a nice dinner at Victoria Falls.
The best safari dress is a little black dress that you can dress up for restaurants or a fun night out in the city. This one by Columbia features wicking, cooling, and sun protection fabric. Plus it's available in sizes up to 3XL.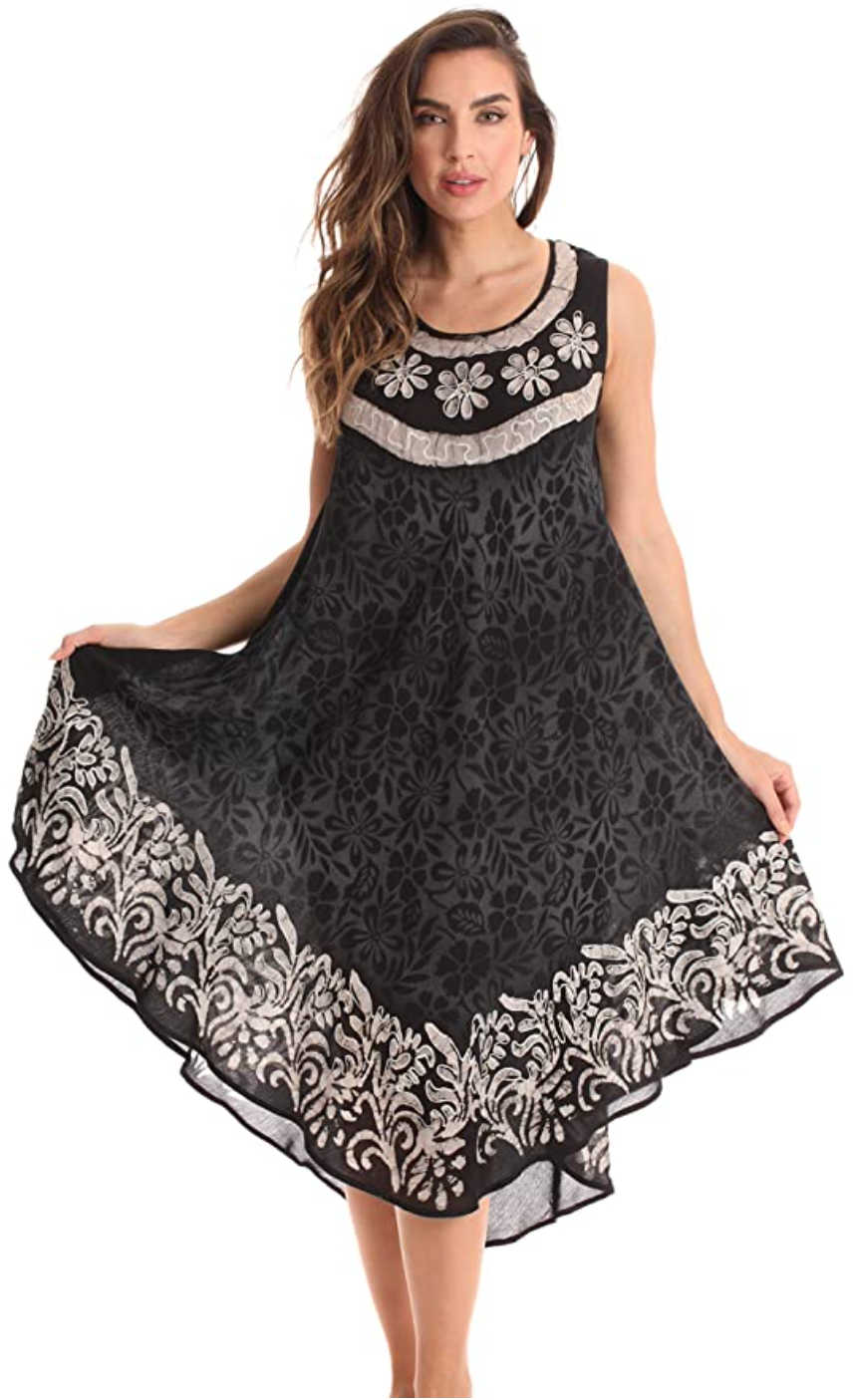 Shop Sizes S-3X: Riviera Sun Tie Dye Summer Dress
When it's hot, a loose and lightweight safari dress is also ideal for those long overland trips. In fact, dresses are more practical than pants — especially when you need to stop on the side of the road for a quick bathroom break in the bush along with your fellow tour mates!
When it comes to picking the best safari dress, choose something both versatile and comfortable. When it comes to choosing what to wear on safari, you'll want a dress that can be worn on the beach and doubled for a dinner and night on the town!
Shop Sizes S-1X: Alexander + David Loose Trapeze Dress
If you aren't a person that's comfortable in dresses, you simply don't like them or you're going to be traveling when it's colder, a long tunic top that covers your backside cans also do the trick for those safari roadside bathroom stops.
Long tunic tops can be versatile just like a safari dress — you can wear it in the camp after a shower, on the beach over your bathing suit, loosely over a comfy pair of safari pants or tick it into your shorts for a cute but casual safari outfit!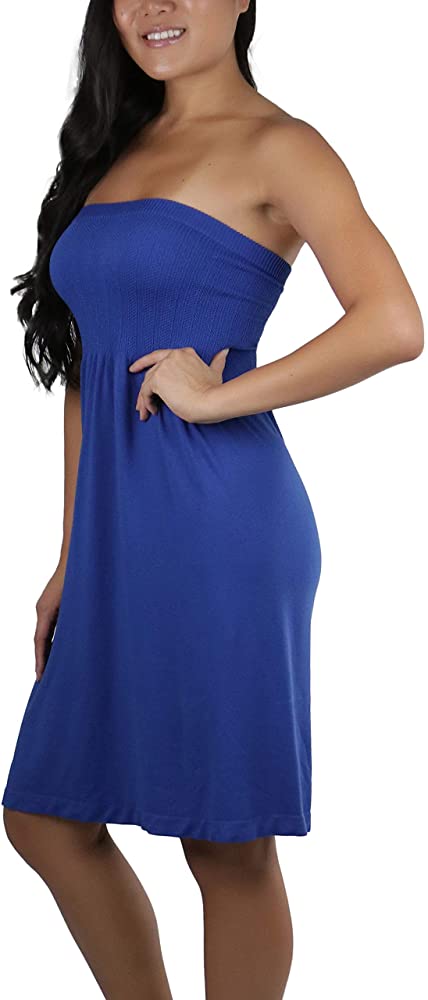 Shop: ToBeInStyle Strapless Dress
REALLY IMPORTANT TRAVEL TIP: WHEN PLANNING WHAT TO WEAR ON SAFARI, AVOID ROMPERS. ESPECIALLY ON AN OVERLAND TRIP FOR TRAVEL DAYS. YOU DON'T WANT TO HAVE TO PULL OFF YOUR ENTIRE ROMPER TO USE THE BATHROOM ON THE SIDE OF THE ROAD. NOT COOL.
If you're something that has the same comfy and lightweight feel as a romper, opt for a strapless sundress like the ToBeInSty Strapless (seen above). You can wear it as a safari dress during the day for those long safari travel days or layer it over your leggings if it gets cold outside.
A strapless dress can also be worn as a safari skirt. Simply pair it with a cute top and dress it up with some jewelry that you find at a local shop during your travels!
Remember to avoid choosing bright colors on a safari so you don't draw attention away from the safari (or frighten away any animals!). But if you pack bright colors in your safari wardrobe, you can wear them on travel days when you're not on a game drive.
If you're looking for maximum versatility, one of these convertible travel dresses might be perfect for your safari attire!
Best Safari Clothing for Cold Weather
Silk Undershirts | Silk Thermal Pants
Contrary to what you might think, it does get cold in Africa. That means that layering your safari clothes is key to surviving those cold African days. We've previously written about how to layer for cold weather, we'd highly recommend you take a peek before you start packing!
Regional climates in Africa vary throughout the season, so be prepared to encounter both hot and cold temperature. Make sure you always check the weather forecast before you go so you're dressed right!
If you happen to be traveling during the cold season, from May to August, you might want to consider packing a set of thermals for women with your safari clothes so you can stay warm. You can wear them up to two weeks (or longer) without having to wash them!
Safari Packing Tip: For maximum warmth, pack one set of merino wool thermals. Especially if you're camping in the winter!
Best Women's Jacket for Safari
Shop Sizes XS-3X: Columbia Womens Arcadia II Rain Jacket
As you're preparing your safari clothing checklist, make sure you pack a good jacket for safari. The roof and windows of some safari vehicles are open as you drive around the parks. With those open windows it can get quite chilly both at dawn and during night drives.
When you're looking for the best jackets for safari, you should look for a good, quality jacket that can also serve as a windbreaker. You're sure to feel a chill in the air with an open window first thing in the morning!
Shop Sizes XS-3X: Columbia Full Zip Fleece Jacket
A travel fleece or rain jacket for safari are most needed when you're doing an African overland trip that crosses various countries. When deciding what to wear on safari, make sure you don't underestimate how cold it could get in Africa on your trip!
While it might be hot and sunny during the day, when the temperature drops at night you'll be glad you packed a rain jacket and fleece in your safari clothes. TFG has a list of the best windproof jackets and fleece jackets for your travels.
When you're packing your safari wardrobe, make sure you pack both a windproof jacket and a merino wool or fleece jacket for safari clothes.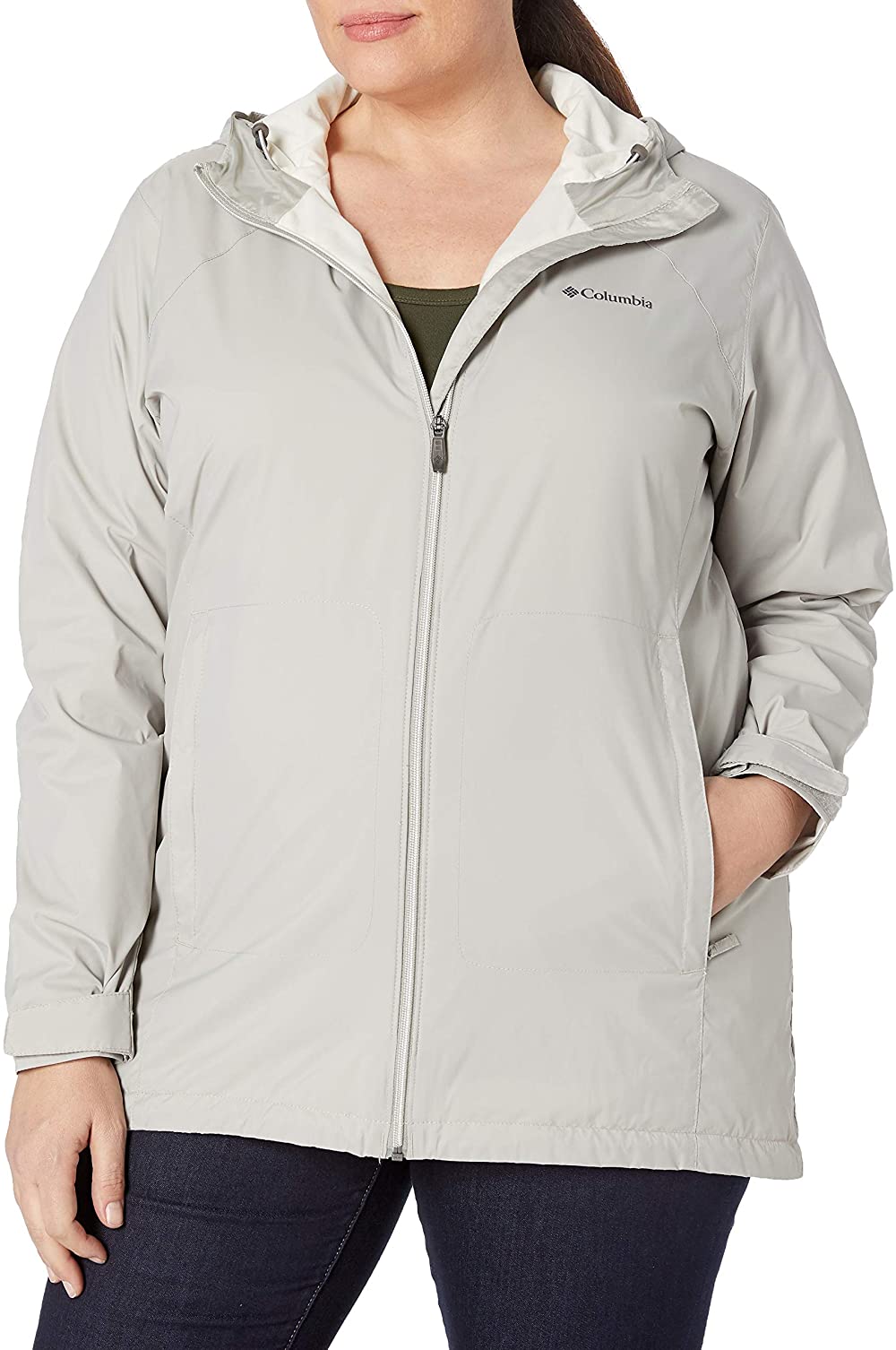 Shop Sizes XS-3X: Columbia Switchback Jacket
Remember to choose neutral tones for your safari clothing. This is especially the case for items that are highly visible such as your jacket for safari.
Trust me on this one. If you're head is hanging out of a vehicle at 5:30am, you'll feel the crisp morning air and wish you had a warm jacket — it happened to me!
Shop Sizes XS-XXL: Style & Co Safari Jacket
For a stylish jacket for safari option that you can wear as part of your safari outfit, the Style & Co Safari Jacket is both chic and practical. When it comes to choosing a jacket for safari that's neutral, easy-to-clean and will hide the dust, go for the grey, khaki, or olive green color!
Best Safari Shoes
Now that you're packed and ready with your safari clothing, it's time to plan your safari shoes! This is probably going to be much easier than you think!
We recommend taking only two pairs of shoes. When it comes to picking those safari shoes, go with a pair of sneakers and flip flops (for camps, shower, and beaches). Your sneakers should be something comfortable you can wear on the truck, for occasional safari walks, and at the campsite at night if it's cold.
However, if your safari itinerary includes walking safaris, you'll need substantial sturdy safari shoes. For multi-day treks through the jungle, you'll want to bring sturdy hiking boots. But for the occasional day trip, regular all-terrain sneakers or hiking shoes will work as safari shoes.
Ideally, you'll want your safari shoes to be waterproof and easy to clean in case they get muddy or otherwise dirty.
FitFlop Iqushion Super-Ergonomic Flip-Flops
Flip-flops may seem like a random item to add to this safari packing list. But it's nice to air out your toes if you've had them in sneakers all day. Flip-flops are also great safari shoes as they're convenient to wear in camp showers. And don't forget about the beach!
Not a big fan of flip-flops? Try one of these slip-on beach sandals as your second pair of safari shoes instead. Throw in a pair of cute ankle boots or stylish slip ons if you're traveling in Cape Town.
But make sure not to add too many shoes to your safari wardrobe!
Best Safari Socks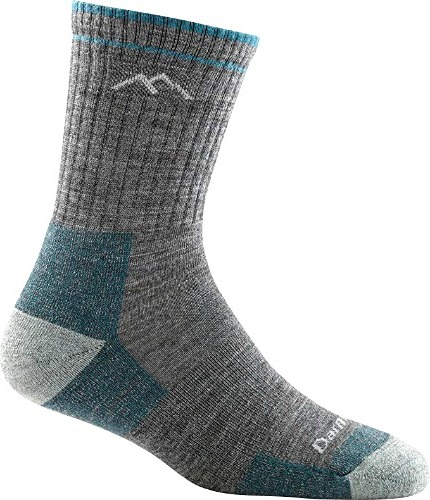 Whether you need to pair your socks with safari boots or sneakers, make sure they are moisture wicking socks! This is particularly important so you can keep your sock numbers down.
I know we've mentioned merino wool a lot, but just as with the rest of our suggested safari clothing, merino wool socks are perfect to pair with your safari shoes because you can rewear them multiple times without having to wash them.
Several TFG readers agreed that Kirkland's merino wool socks are a great pick to add to your safari wardrobe. One reader says, "I wash them in cold water and hang them to air dry, but they have held up really well and keep my feet warm, too."
If you're camping, you can bring a pair of Kirkland socks (like the ones shown above) to keep your feet warm at night. If you choose dark colors or prints they won't show the dust as easily.
Best Bras and Underwear for Safari
Last but not least for your safari travel checklist, make sure to pack a good sports bra for the bumpy journey! Vehicles in Kenya, and other countries, often cover all terrains including deeply rutted roads and huge potholes.
Make your ride more tolerable by wearing a sports bra whenever you are being transported. Also, take some motion sickness meds beforehand if you are prone to car sickness.
Also, quick dry travel underwear helps you easily do laundry without having to wait ages for it to dry!
Because you may be moving locations every night, you won't have much time to wash your safari clothing, so it's best if you bring fast drying fabrics or clothing you can re-wear easily.
Safari Travel Tip: Most of the time, you'll be popping a squat on the side of the road, so a female urinary device or even a flowy skirt might be helpful if you're not crazy about the idea of flashing your goods. Don't forget your antibacterial hand wipes!
Other Safari Gear
UPF 50+ Sun Protection Quick Dry Baseball Cap
TFG has a great post on what to pack for African safari tours that we'd highly encourage you to check out so you know what other safari gear you're going to need on your trip!
To go along with your safari clothing choices, you'll need a few accessories.
Hats are great because they can help shield you from the sun and hide unwashed hair. But while hats are a definite must, but that doesn't mean they have to be unattractive.
When it comes to your hair, you will want to keep it covered and pulled back in a ponytail or bun so it doesn't get tangled in the wind and full of dirt from the road. We have a few suggestions for some hair accessories that will help keep high maintenance hair on the down low during your safari tour.
Compass Rose Secret Bra Wallet
Sunglasses are also a must-have, they offer shade and protection from the sun which is really important considering how close to the equator you're going to be! A few other safari necessary accessories include a bathing suit and scarf.
Don't be a target for unwanted attention. When you choose what to wear on safari, make sure you don't dress too flashy or showy. Make sure you don't bring any of your expensive jewelry and leave your designer handbags at home (or another safe place).
Finally, conceal the majority of your money and extra credit cards for extra safety. This bra wallet is a great way to do that!
We've got some great anti-theft tips for you so you can protect your valuables during your safari travels.
Essential Packing List for Safari
Which luggage should I choose for safari?
When it comes to choosing luggage for safari, check out the Osprey Fairpoint 55L. It's kind of perfection.
I found it easier to lug a soft bag than a suitcase, as everyone's gear gets piled up under the truck. I personally use it with the Compass Rose packing cubes to stay organized and fit in everything!
Don't worry so much about the baggage weight. My bag never goes over 30 lbs using the guidelines suggested on the site. If you aim to pack light, you shouldn't be overpacking!
Compass Rose Travel Packing Cubes
Should I use packing cubes on safari?
Yes! You should definitely use packing cubes on safari. Packing cubes will help keep you organized, keep your bag light, and help you avoid over packing.
Watch this video to learn how to pack light thanks to packing cubes!
What should I pack for toiletries on safari?
When it comes to what you need to pack for toiletries on safari, there are a few things you're definitely going to need.
You definitely will want to have a female urinary device, because the only bathroom breaks you get are in the bush. Finding adequate coverage can be a challenge, so you might also need to get comfortable with flashing your bum at other women on the trip!
You'll want to bring a travel towel so that it can dry quickly when you're constantly on the go. You should also pack any prescriptions you might need along with mosquito repellent … don't forget that! And while it's not exactly a toiletry, you'll want a collapsible water bottle, too!
If you're going to go the carry-on only route, make sure you cut back on your toiletries. It'll help with TSA if you put all of your liquids in a Ziploc bag, following the 3-1-1 rule!
Learn all about packing toiletries with this guide!
Travelon Anti-Theft Cross-Body Bag
What should I take for a purse on safari?
You'll want to choose a bag that can fit into your carry-on when it comes to the perfect purse for safari. TFG recommends taking a crossbody travel purse with anti-theft features like the Travelon Anti-Theft Cross-Body Bag bag or other similar purse.
See our picks for the best anti-theft purses for travel.
Lewis N. Clark Deluxe Neck Stash
What anti-theft accessories do I need on safari?
We recommend you make sure your purse is built for security. Other great anti-theft accessories for safari might include a secret bra wallet, neck wallet, or even a money belt.
Read about popular anti-theft accessories!
What electronics do I need on safari?
A headlamp will be a lifesaver when it comes to camping at night during your safari.
A few other things that might come in handy include a travel adapter, portable battery charger, and your headphones. Plus, if you're planning on taking any pictures, you're going to need your camera and gear!
Printable Travel Checklist
Don't forget to download the TFG Printable Travel Checklist
The Dos and Don'ts of Safari Clothing Packing
Packing for your African safari can seem overwhelming, so let's finish off by going over our main dos and don'ts when it comes to getting together your safari gear and planning your safari attire!
What should you not wear on safari?
What you shouldn't wear for an African safari depends highly on the actual trip type that you're participating in. An overland trip that touches on a variety of countries is going to mean different must-haves from a short safari to Kruger Park that's smack in the middle of a longer trip.
If your African safari trip is long, you're going to want to focus on making comfortable, practical safari clothing a priority. But if you're headed on a short three-day trip, you can definitely get by with wearing regular clothes.
But for both trips, we highly recommend that you DO NOT wear a romper on a safari — three days, seven days or otherwise. We know that we've mentioned this before, but it's such an important note that we want to talk about it in a little more detail!
When you're on an overland safari trip, it's common place to simply pull over on the side of the road to go to the bathroom — in public — as there really aren't bathrooms along the way. The reason why we stress that you shouldn't wear rompers is due to the fact that going to bathroom in a romper means taking all of your clothes off to go to the bathroom.
While you might be able to find a somewhat "discreet" spot in the pushes to pop a squat, you'll still be pulling off your entire romper in public and it's much harder to attempt to conceal the top  and bottom half of your body at the same time. It's much easier to focus on covering your backside.
We know you'll thank us for this advice later!
What colors should you wear on safari?
As exciting as it is to experience nature in its rawest form, you don't have to immerse yourself to the extent that your safari clothing completely blends in with the foliage and desert itself. We can leave that for the Hollywood movies!
With that in mind, the best colors for safari clothes include:
Khaki

Olive green

Tan

Brown

Clay

Grey
A tip for picking the best color for your safari clothing is to go with colors that are inspired by nature. Measure your clothes with the image above, if they're in the same tone, intensity and relatively the same color they're good to go. You're looking to blend in, but you don't have to look like Crocodile Dundee or wear full tactical gear!
What color should you not wear on safari?
If you've done your safari clothing due-diligence, chances are you've come across something that tells you not to wear bright colors. It seems like a strange request, but it's recommended that you choose neutral colors because you don't want the animals to see you — if they do they might be scared off!
Stick to neutral colors but avoid white because your safari clothes are bound to get very dirty, especially if you're camping, and white will show it all!
Can you wear black on safari?
Wearing black on safari is not recommended. Black clothing attracts mosquitoes, and you'll want to avoid that as much as possible to keep your trip its most enjoyable!
If you do end up bringing some black pieces, keep them to a minimum and opt for lightweight fabrics wherever possible!
---
What are your tips on choosing the best womens safari clothing? Share and comment below!
---
For more Africa packing lists, please read:
Suggested Travel Resource:
---
LIKED THIS POST? PIN THIS PIC TO SAVE IT!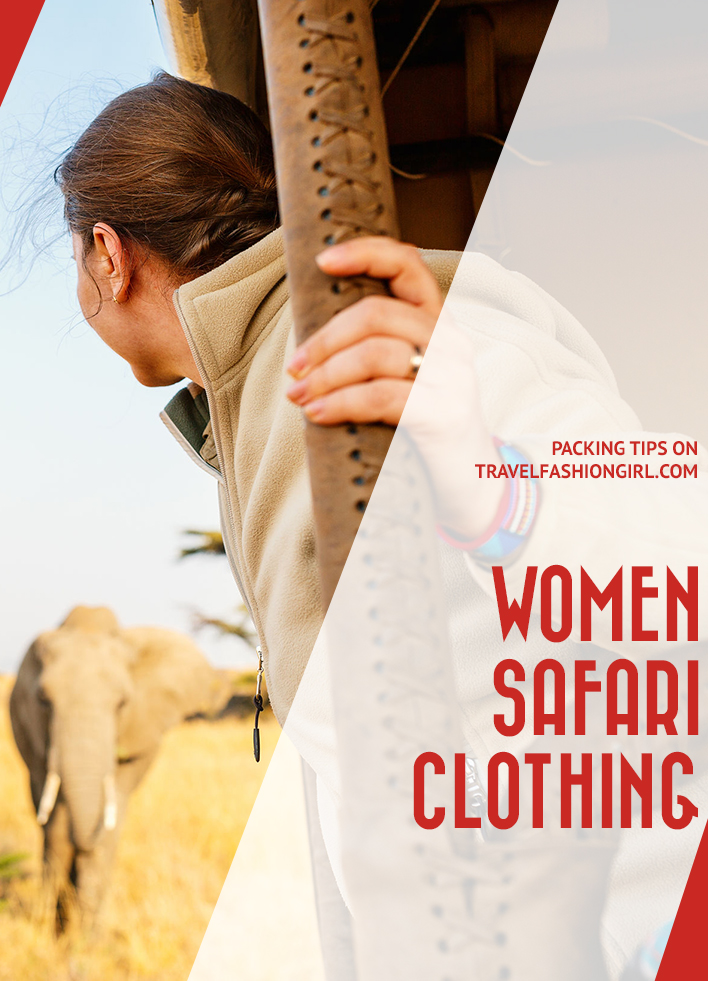 ---
Hope you liked these safari clothing women's tips. Don't forget to share this post on Facebook, Pinterest, or Twitter. Thanks for reading!
---