Support TFG by using the links in our articles to shop. We receive a small commission (at no extra cost to you) so we can continue to create helpful free content. We earn from qualifying purchases made to the featured retailers. Thank you, we appreciate your support!
Have you heard of the 3-1-1 liquids rule for carryon luggage?  Guidelines fluctuate between airports; read this post to help you understand how it works!
---
Have You Ever Heard of the 3-1-1 Liquids Rule?
---
As travel fashion girls, our aim is to pack light and that means traveling carryon only. However, one of the biggest challenges is traveling with all your toiletries despite the 3-1-1 liquids rule. What does this mean?
The TSA (Transportation Security Administration in the USA) has the following description on their website to explain limitations on liquids in carryon luggage:
You are allowed to bring a quart-sized bag of liquids, aerosols, gels, creams and pastes through the checkpoint. These are limited to 3.4 ounces (100 milliliters) or less per item. This is also known as the 3-1-1 liquids rule.
I wrote this article on October 5th, 2015 and I couldn't believe how many travelers were clueless about this rule despite the fact that it was put into place about ten years ago. However, this is not completely their fault.
The problem is that there isn't worldwide agreement on the 3-1-1 liquids rule so this means that every airport varies from country to country. For the most part, it seems to be enforced but every so often you encounter a security check point around the world that does not care.
Stansted International in London, England is one of the airports that strictly enforces this rule. And despite their many efforts to inform the travelers of this requirement, I stood in the security line for about half an hour and watched as travelers panicked as they overheard the PA announcements warning them about the limitations to take liquids on board.
It seemed as if everyone was scrambling desperately to cram in his or her products into a quart size Ziploc bag provided by the security agents at Stansted Airport. Since the lines were long and slow, I had plenty of time to observe the types of things people were carrying.
The secret to traveling light is to create a functional but minimalist capsule wardrobe. Learn more in my guide!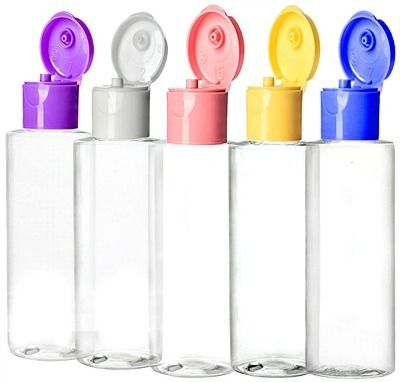 TSA Approved Squeezable Clear Travel Size Bottle
It wasn't just the full size glass bottles of face moisturizer that surprised me; it was the quantity of "travel-size" liquids people were carrying.
Several people used regular plastic bags or even gallon size Ziploc bags to hold their liquids despite the complimentary quart size options being provided by security. Not only were the oversized bags not accepted but travelers also seemed to have too much of everything.
The result: the lack of planning and preparation by travelers caused long delays to get through security. I've never seen anything like it. I thought everyone knew about the 3-1-1 liquids rule by now. Just in case you haven't, keep reading to learn some travel tips!
Use slim packing cubes to save space in your suitcase and travel carry-on only.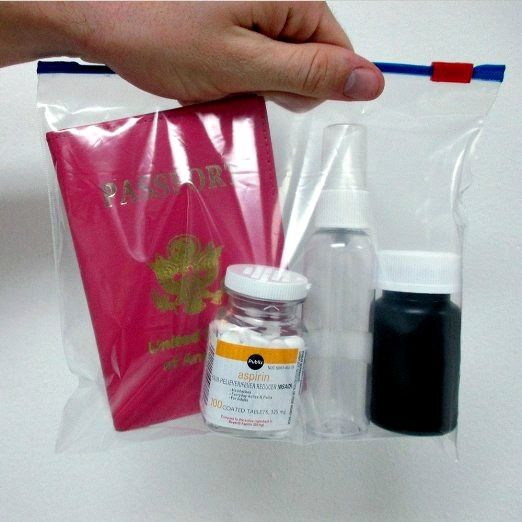 Even though the 3-1-1 liquids rule has become more relaxed over the years this doesn't mean that it is the case globally. Do yourself a favor when you travel and plan accordingly.
Pack according to the 3-1-1 guidelines and if you aren't asked to bring out your Ziploc bag consider it a bonus. At least you'll be prepared and can avoid holding the line up and having your favorite full size products thrown away.
I like to place my liquids in a quart size Ziploc bag within my toiletry bag so not only am I prepared for any security measures at individual airports but this also provides a barrier between leaks and spills and the rest of my belongings.
One of the best tips I can offer carryon travelers who would like to cooperate with the 3-1-1 liquids rule is to NOT pack travel-size products. Instead, use travel containers such as these to maximize what you can bring and only take what you're actually going to use!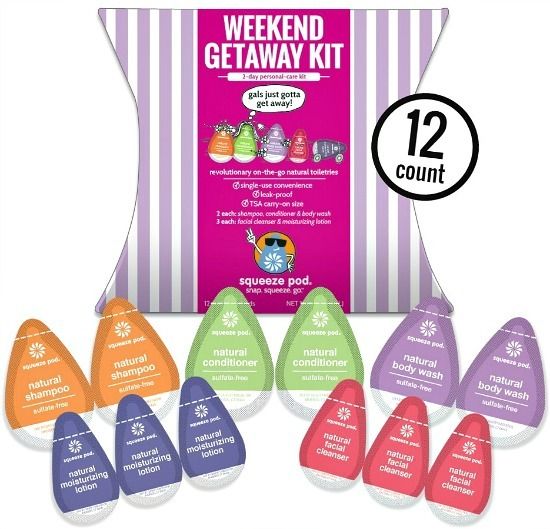 12 Travel Size Single Use Leak Proof Pods
Here are a few more tips on how to keep security lines moving along and make your trip (as well as the trip of other travelers) much more pleasant:
Remove anything with metal including belts, jewelry, accessories, and shoes
Have your laptop or tablet handy to be placed onto the tray if needed
Remove your jacket, sweater, scarf, shoes and either place them inside your carryon/personal item or be prepared to put them on the tray
Throw away beverage bottles with liquid still inside including soda, juice, coffee, water, etc
DO NOT pack liquids, gels, aerosol sprays (or anything that isn't solid) over 100ml or 3oz in your carry-on
Make sure any liquids are less than 100ml or 3oz and fit into a quart size Ziploc
Mascara, lip gloss, eye gel, eyelash glue, and face scrub all count as liquids
Travel Tip: Use travel containers like these to pack everything you need in a carry- on.

---
Whether or not security tells you to do the above suggestions, it helps if you just automatically do them as precautions so you're not caught by surprise. Be a well- informed and prepared traveler by taking efficient measures such as these to make your journey stress-free and more enjoyable.
What are your best tips to work with the 3-1-1 liquids rule? Comment below!
---
For more Air travel tips, please read:
---
Hope you found this post on 3-1-1 liquids rule useful. Please share with your friends on Facebook, Twitter, or Pinterest. Thanks for reading!
---