Support TFG by using the links in our articles to shop. We receive a small commission (at no extra cost to you) so we can continue to create helpful free content. We earn from qualifying purchases made to the featured retailers. Thank you, we appreciate your support!
One of the best ways to explore North America is to embark on a Pacific Coast Highway road trip—from British Columbia to Mexico. Figure out what to wear and what other items to bring with my tips!
---
Pacific Coast Highway Packing List
Written by: Jennifer Forlin
---
Table Of Contents
When you and three of your friends decide at the last minute to drive more than 1,500 miles from BC in Canada (British Columbia) to BC in Mexico (Baja California) and back, one of the first questions is: "What do I pack for a Pacific Coast Highway trip?"
Driving the Pacific Coast Highway map, a 20-degree change in temperature was a given as we traveled from Victoria, British Columbia in Canada, through the states of Washington, Oregon, and California. Layering was essential to account for the diverging temperatures!
Also, we were driving a vintage with the expectation that we'd be mostly sleeping in the camper and camping. We were on a tight budget with minimal luxuries but did our best to make it work and had a trip of a lifetime as a reward.
In this guide I'll cover:
What to Wear for the Pacific Coast Highway
One thing die-hard travelers know (and newbies fear), is that being either too hot or too cold with the clothing choices you've made can be a serious buzzkill on even the most chill or uber-planned vacays. So, I thought it all out and did my best to plan my outfits accordingly.
If you're wondering about my USA road trip packing list (and to sunnier shores), here's what I brought for a speedy 10-day trip to and from Canada to Mexico: 
Your trip outfits should be versatile, packable, and uber comfortable, and of course—easy to wash on the go. For Victoria and then the Seattle to San Diego road trip portion, layering was key because of the 10-20 degree temperature difference. 
Without further ado, let's get into more detail on how to dress comfy, yet cute for a Pacific Coast Highway road trip itinerary!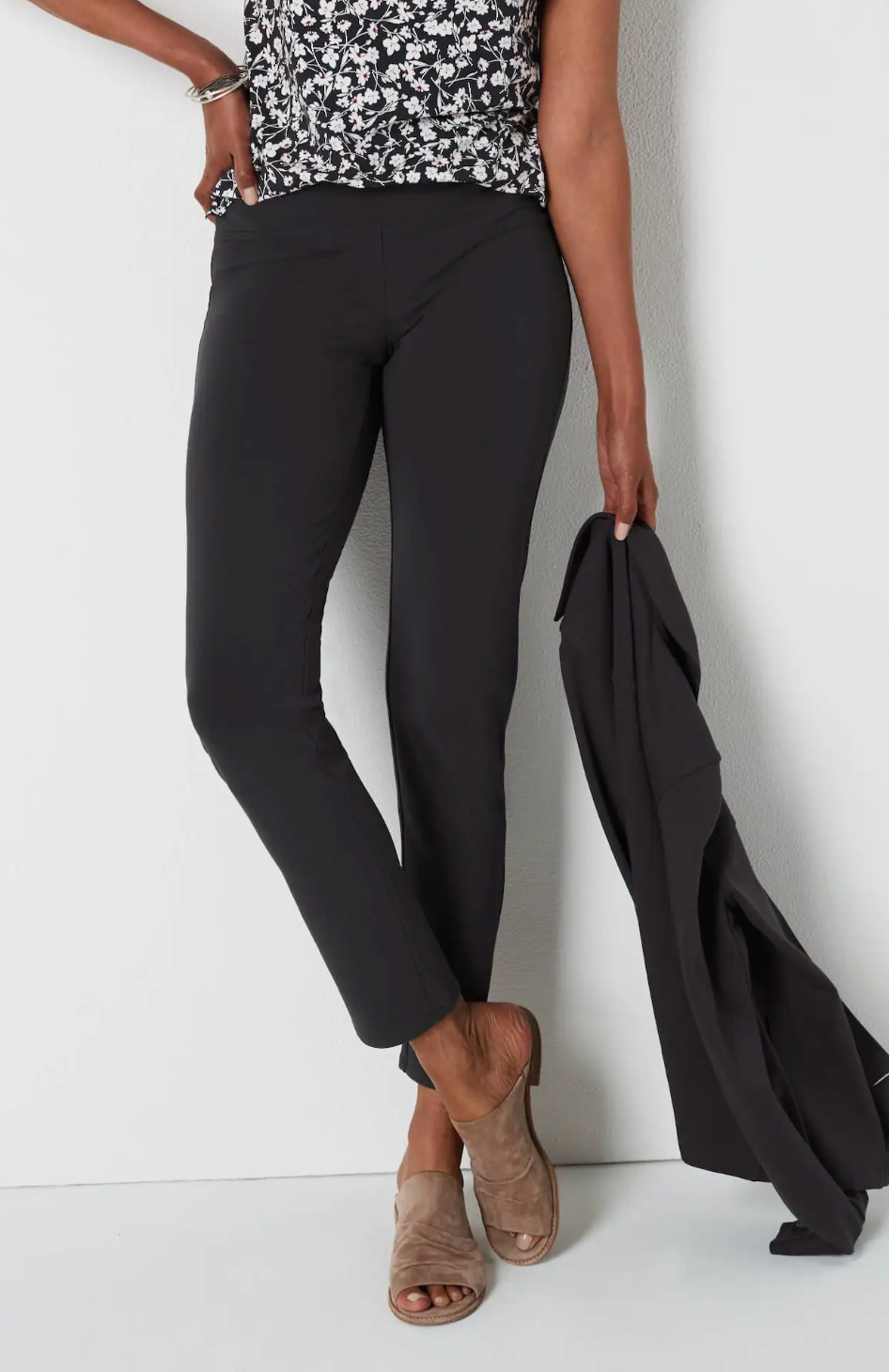 Shop Sizes XS-4X: J.Jill
Pants
Bring a pair of versatile but comfortable travel pants for evenings in Northern California, and the cities of Southern California. Pants are essential for light treks along the coast or lounging at campsites. 
Jeans might not be the most airy choice for hours in the car, so seek out pants that are comfortable to slip on or off for washroom breaks, and have good give in the knee area because you'll be sitting for long periods of time.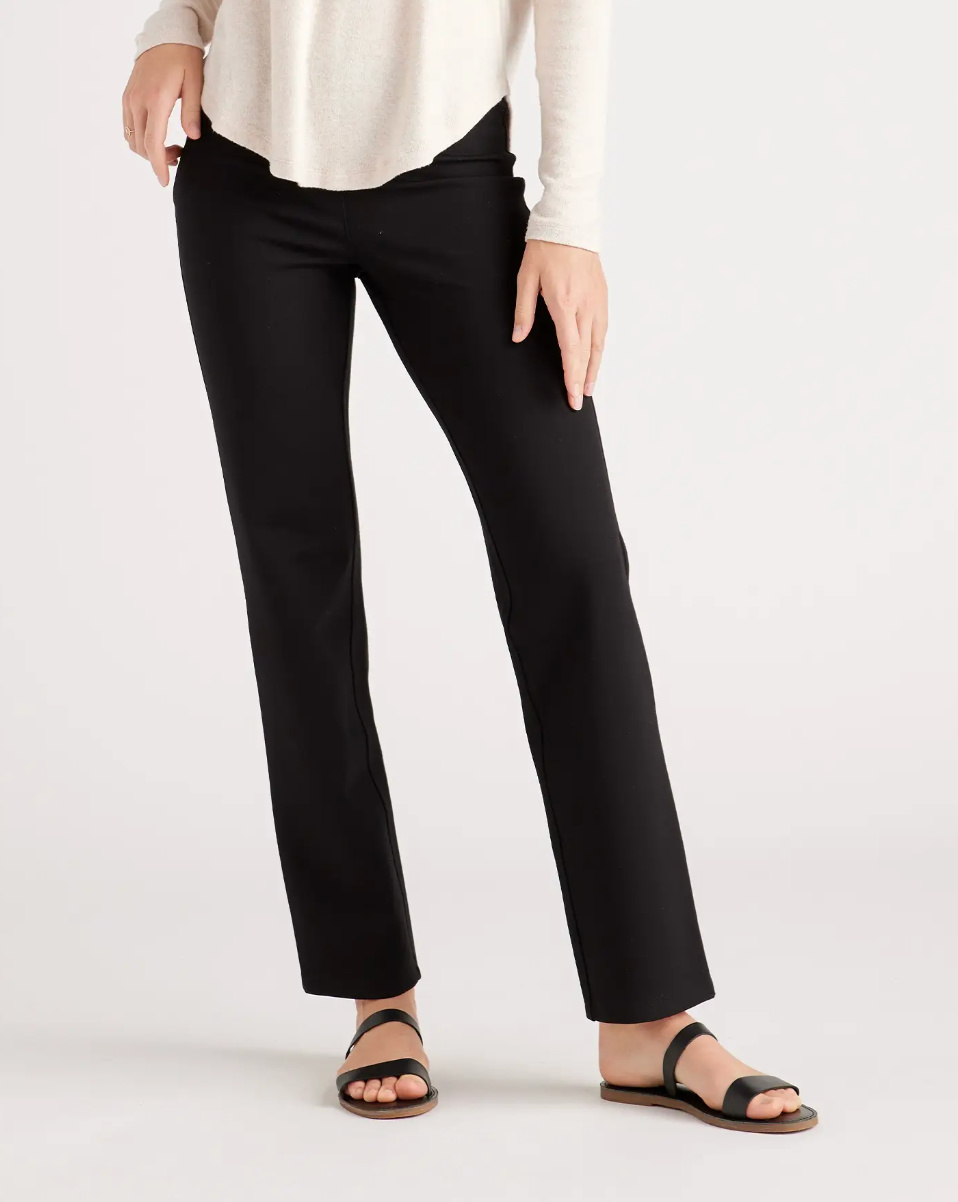 Shop sizes XS-XL: Quince Ultra-Stretch Ponte Straight Leg Pant
Choose a pair that works with the majority of your activities. For a versatile option that we love, check out these stylin' women's travel pants!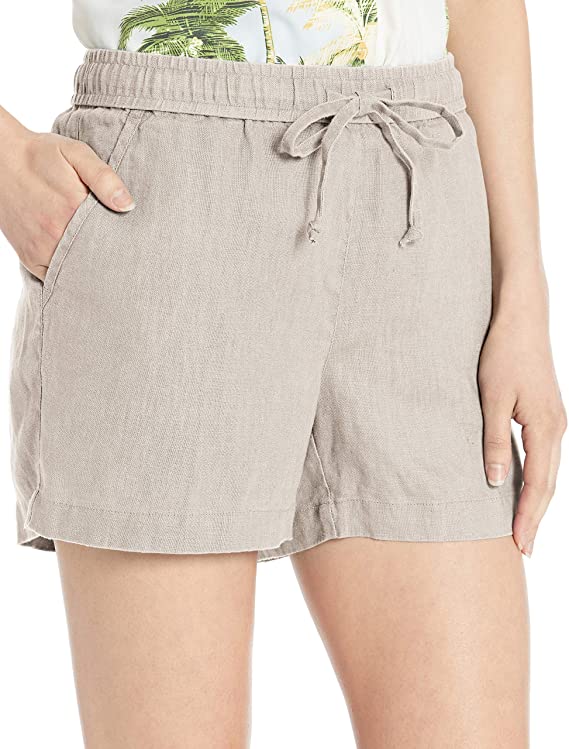 Shorts
Car travel can get stuffy, so I opted to not bring denim shorts. Instead, the best casual option to wear for lengthy car rides and on the beach are linen shorts.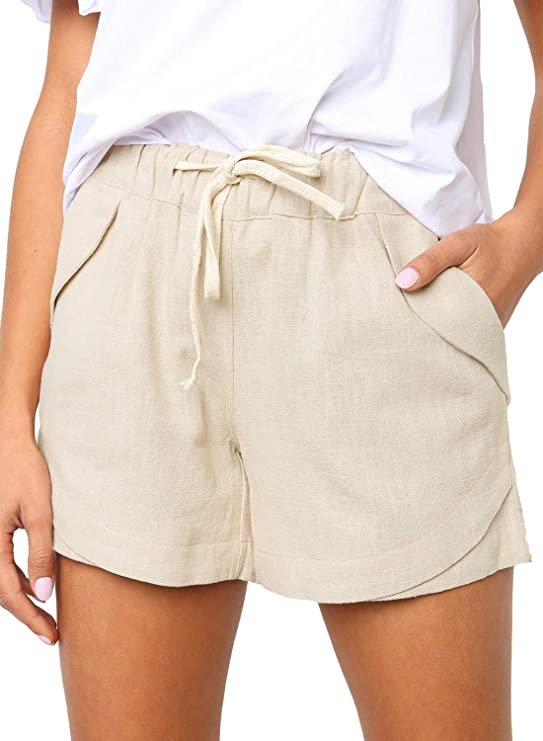 Dokotoo Drawstring Linen Shorts
Linen is a resilient fabric, doesn't cling to your body, and dries fast. As you make your way down the coast, and it's time to spring out shorts, these will look and feel terrific!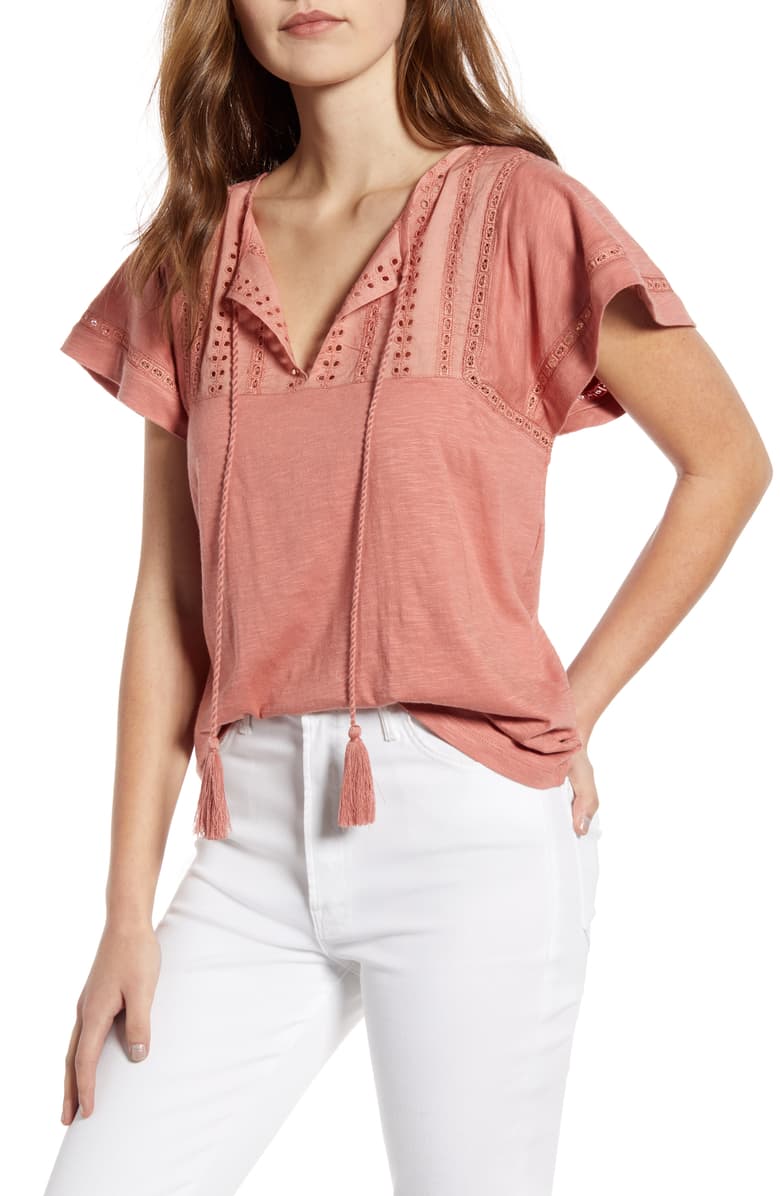 Caslon Eyelet Embroidered Knit Top
Short-Sleeve Top
When figuring what to bring for the Pacific Coast Highway, remember to choose versatile but comfortable clothing for the long drives, like a short-sleeve top.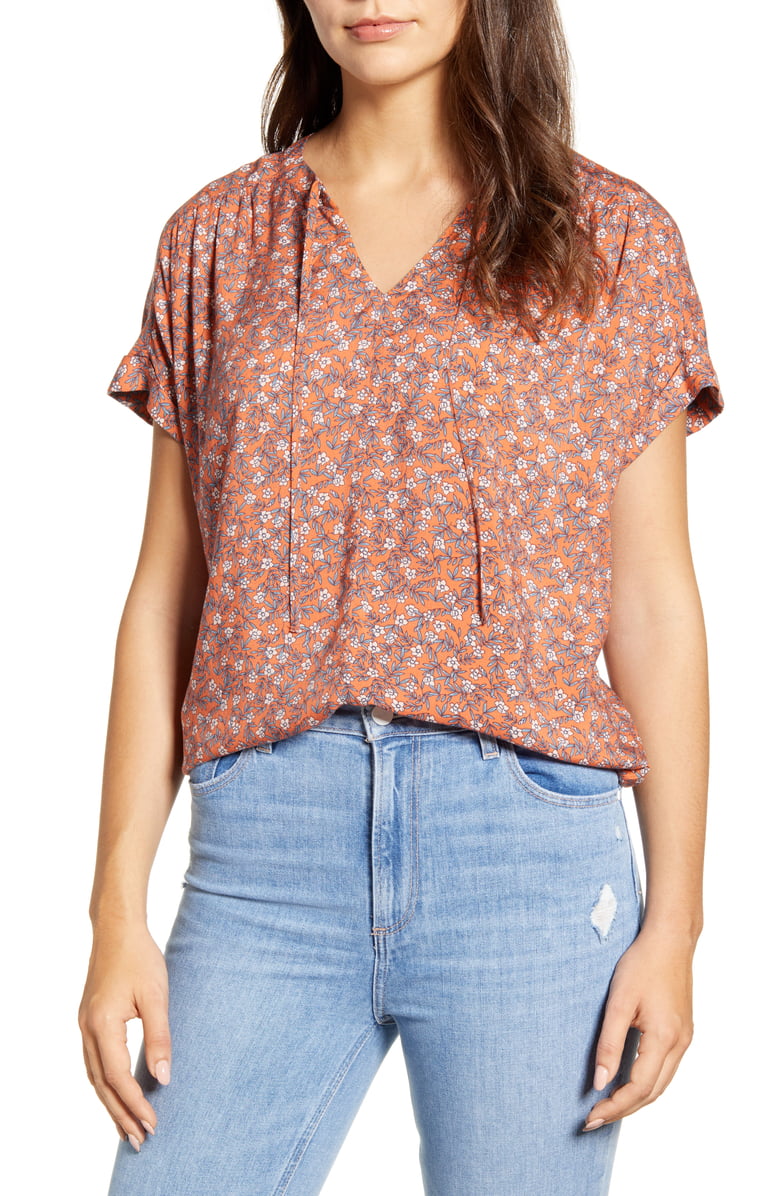 Caslon Print Split Neck Blouse
Bring items you can comfortably wear in the car and will also look good on the city streets. Airy blouses as pictured above can be dressed casual or a little more formally depending on what you're doing!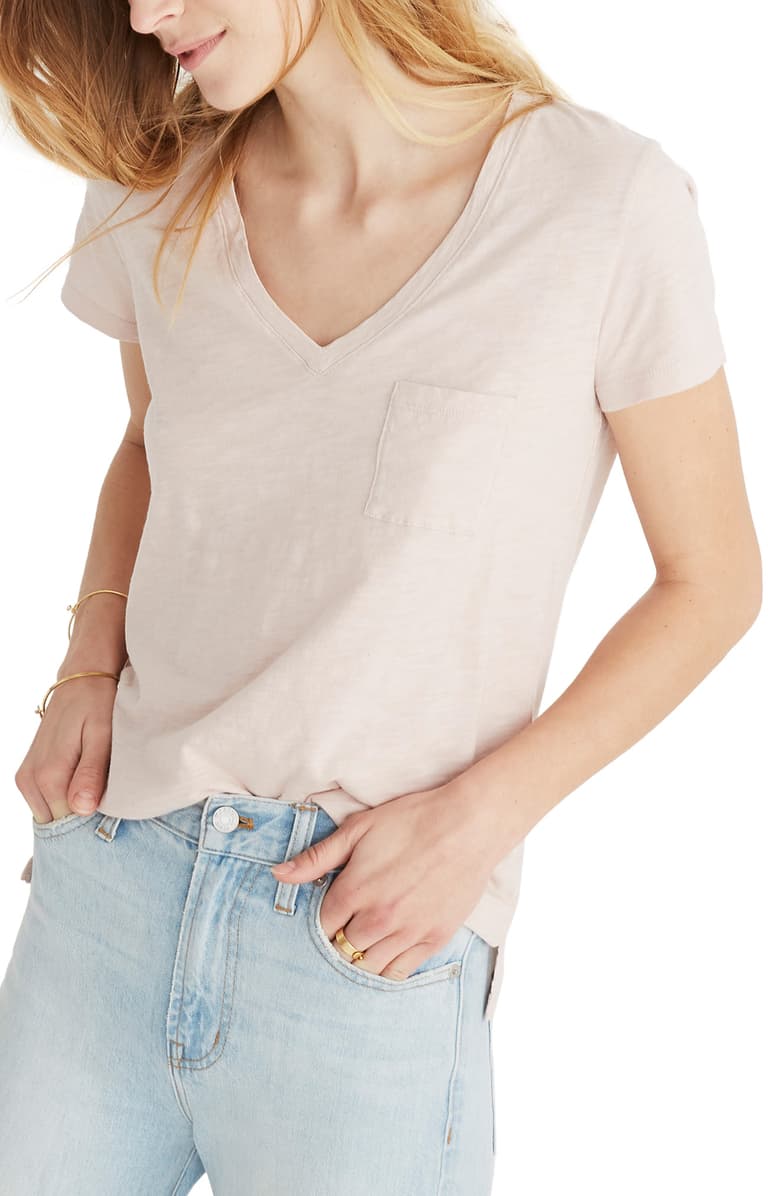 Madewell Whisper V-Neck Pocket Tee | Sizes XXS-3X Available
T-Shirt
T-shirts are a must if you plan on hiking a bit, or if you just want something easy to fling on under a hoodie. A trusty tee is always reliable and can wash well when thin enough.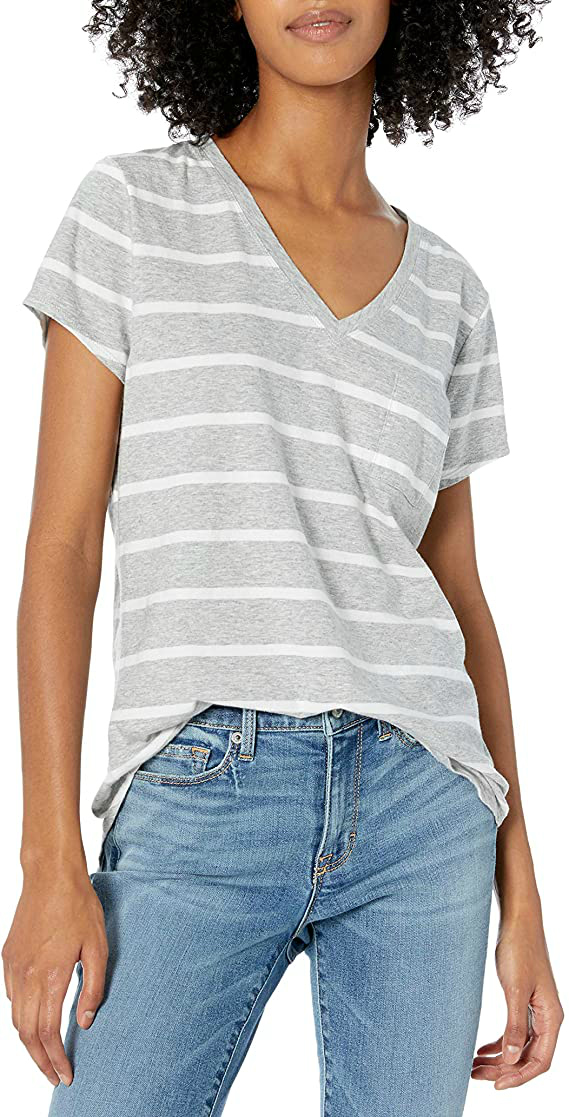 Goodthreads Pocket V-Neck T-Shirt
I like ones that are lightweight, soft, and feel like I could wear them anywhere. On our Pacific Coast Highway itinerary, we planned to be spending hours in a car, so it's important to feel comfortable.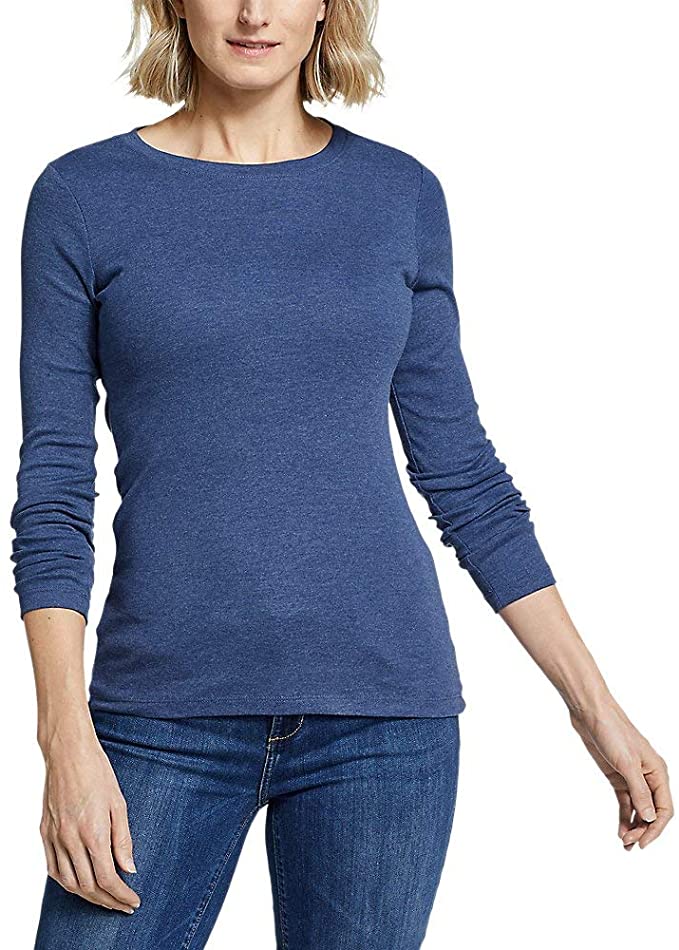 Eddie Bauer Long-Sleeve T-Shirt | Sizes XS-3X Available
Long Sleeve Shirt
To protect from the sun's rays or for layering, bringing a light long sleeve shirt is recommended, something that feels like a comfy tee, with moisture-wicking capability, and can roll up small enough for packing.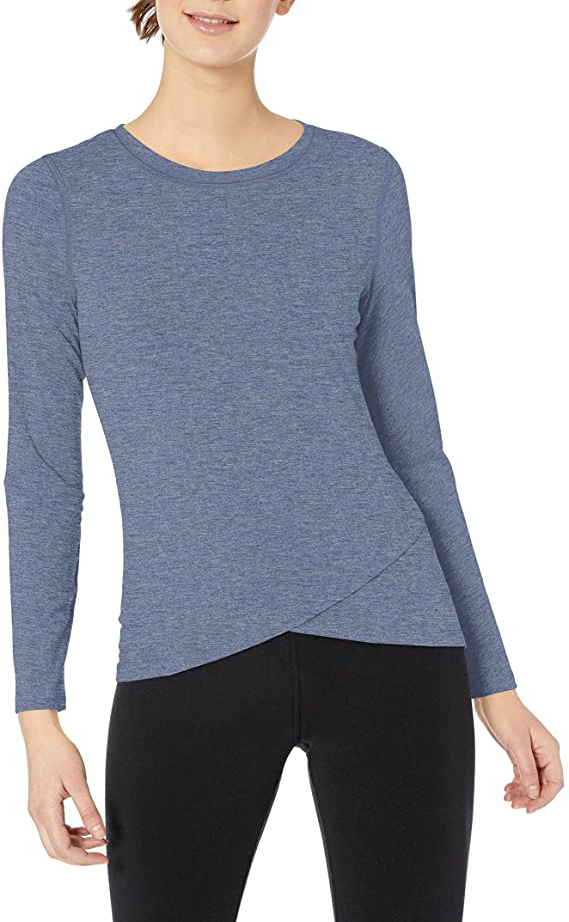 Amazon Essentials Long-Sleeve Cross-Front Tee
Wear one that mixes and matches with the rest of your clothing so you can layer it for cooler temps as needed.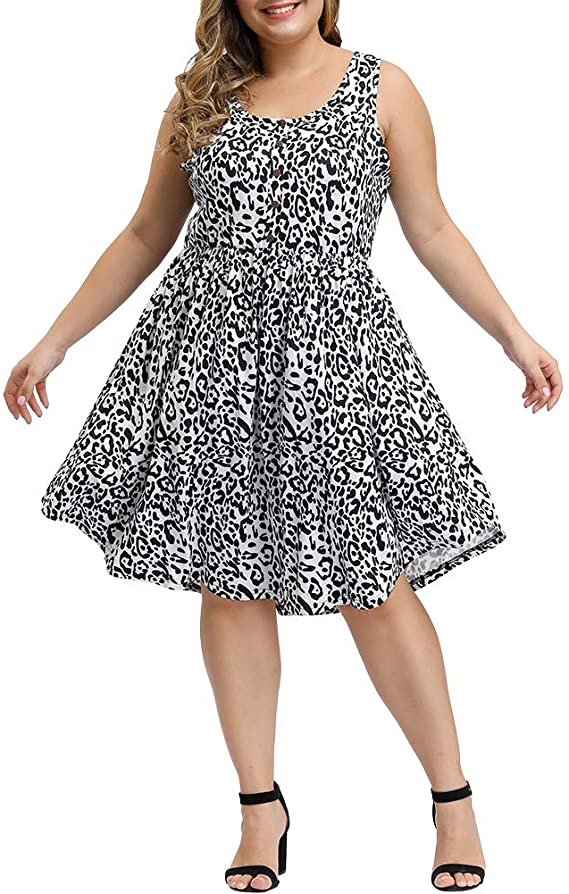 Allegrace Plus Size Midi Dress | Sizes 1X-4X Plus Available
Midi-Dress 
Don't forget a pretty summer dress. Choose one that you can wear more informally and that you can dress up in if you decide to go out for a nice dinner. The adorable ones shown here also have pockets so you can store little travel essentials.
Check out this post for more choices of summer dresses!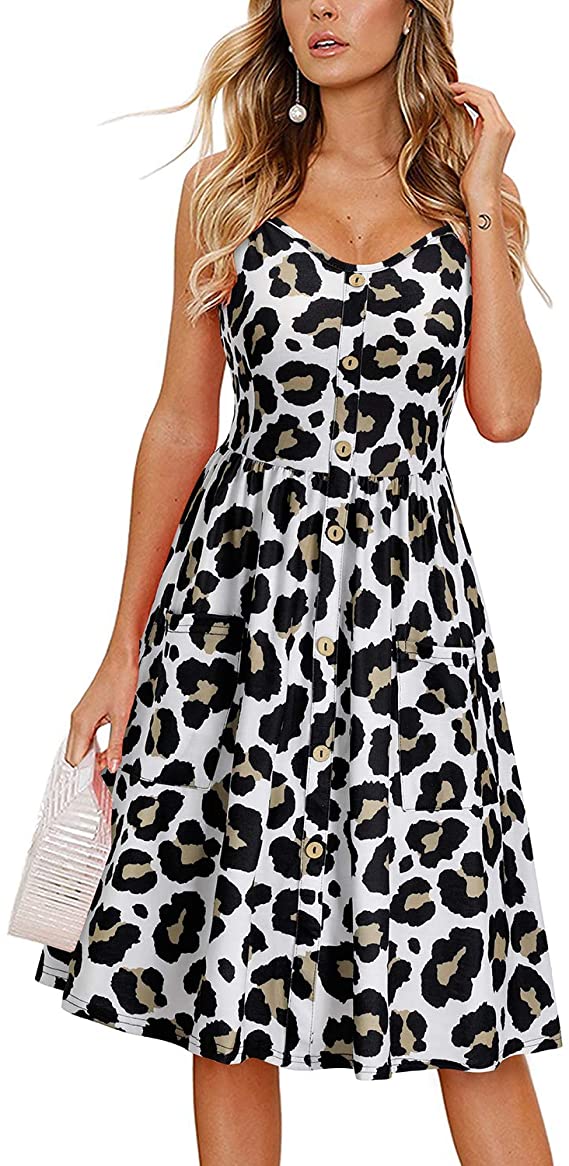 KILIG Button Down Summer Dress
This came in handy when we treated ourselves at a nice restaurant in Ensenada, Mexico, our reward for reaching our destination (after the bumper fell off the Westphalia on the highway and the guys reattached it with duct tape)!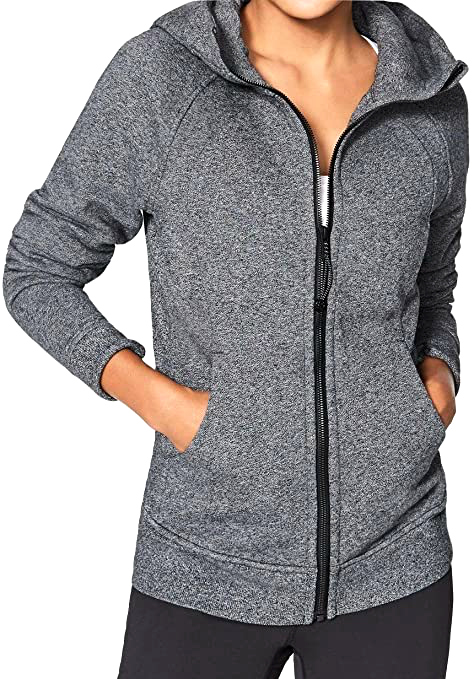 Hoodie
Definitely add a hoodie or a warm sweater to your checklist for layering and to stave off any chill when stopping for dinner or when battening down for the night.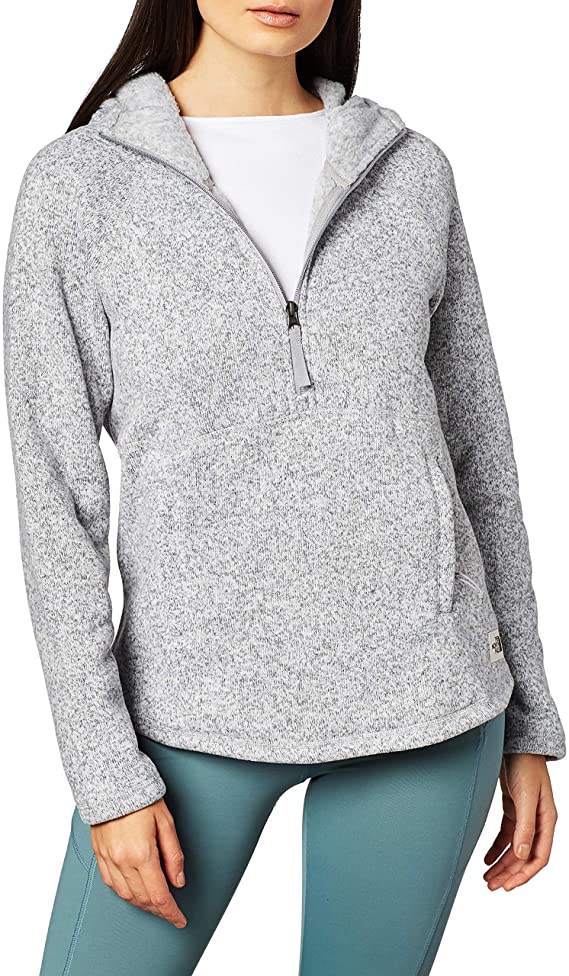 The North Face Crescent Pullover
Even in the summer, the evenings can get quite cold on the California to Oregon road trip leg, so it pays to be prepared and layer when needed!
These are the best travel hoodie!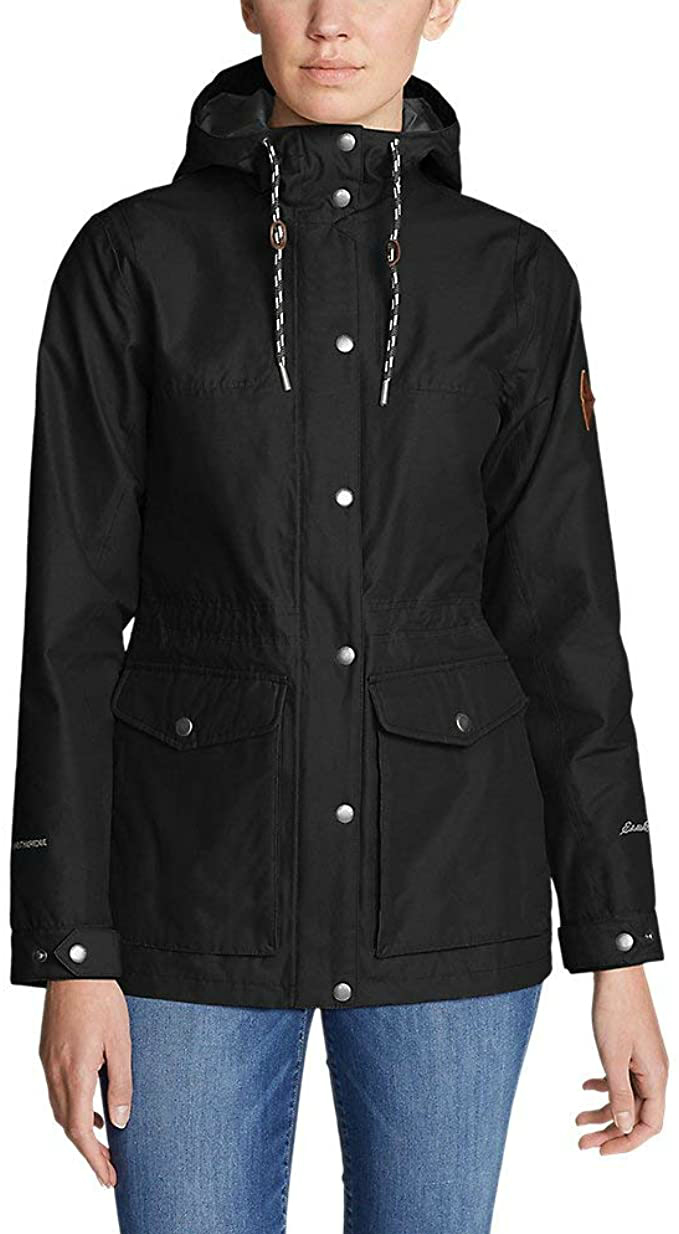 Eddie Bauer Women's Charly Jacket | Sizes XS-2X Available
Lightweight Rain Jacket
Since layering is key and we were stopping at campsites along the way, it paid to pack a waterproof jacket that I could layer and it also provided rain cover in case I needed it.
If you're not camping alone, like I was, having a jacket that could compress helped my packing situation a great deal in such a small space!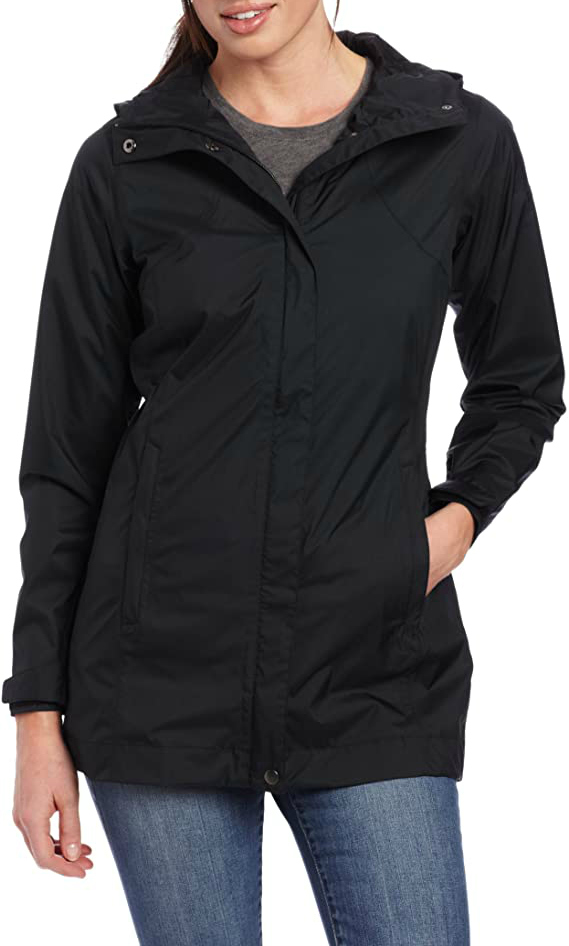 Columbia Splash A Little Rain Jacket
Besides packability and keeping you dry, It's wise to look for something breathable too. Those aspects are pretty vital for the San Diego to Seattle road trip portion (it rains there 156 days of the year!). The perfect road trip jacket should have all these elements!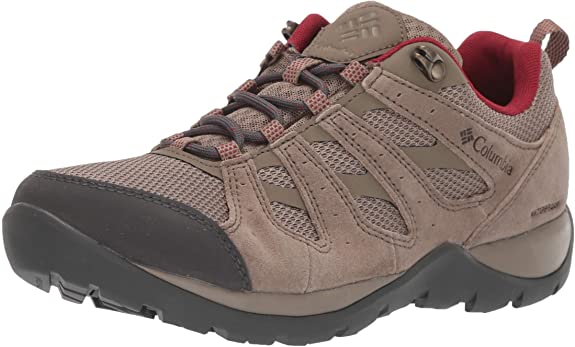 Shoes
What to pack for USA road trip shoes can seem daunting. Truthfully, I wasn't sure what kind of adventures we'd have, so I brought a hiking shoe and ended up wearing them in Northern California. 
The rocks along the coast can be a little precarious so you're better off having some solid hikers with you. If you need more help, learn how to choose the best hiking shoes for women!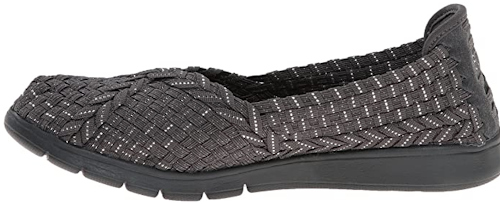 Sketchers Pureflex Slip-on Flat
For those Pacific Coast Highway stops when you aren't hiking and just checking out the scenic viewpoints, then you can put on a pair of easy slip-ons, that can be worn with pants, shorts, or even a dress.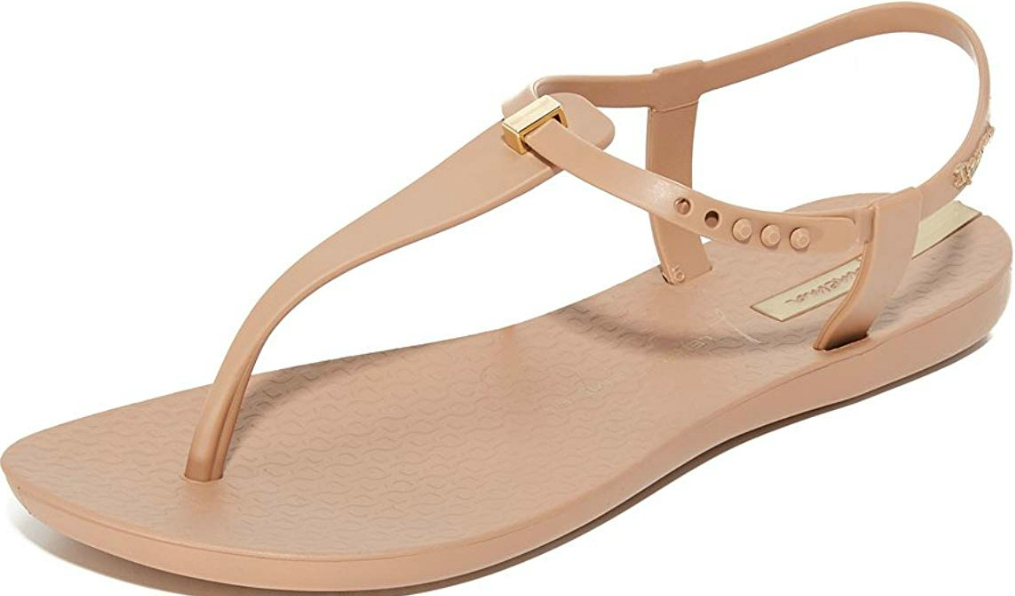 A pair of women's flip flops are a must if you plan to laze around on the beaches of Southern California and Baja. A versatile pair like the ones shown above are easy to wear on the drive, at campsites, and also keep your feet cool when the temperatures rise.
If you want a bigger line-up, check out the best sandals for warm weather and the ultimate list of slip-ons!
Other Pacific Coast Highway Essentials
Besides the main packing list above, these remaining essentials helped as the weather got warmer from the Oregon to California road trip portion, and eventually onto sunny Baja, Mexico!
The rest of my items entailed: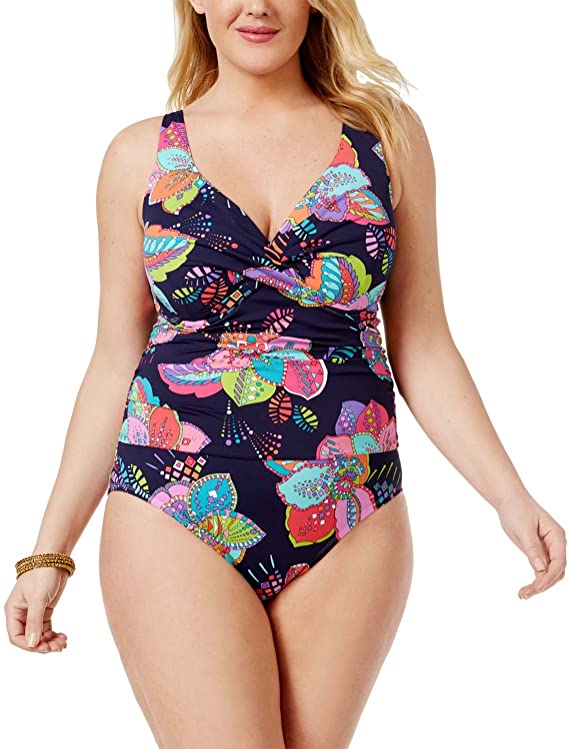 Anne Cole Swimsuit | Sizes 16-24 Plus Available
Bathing Suit
For your essentials list, always bring a swimsuit—you're traveling down the coast, after all!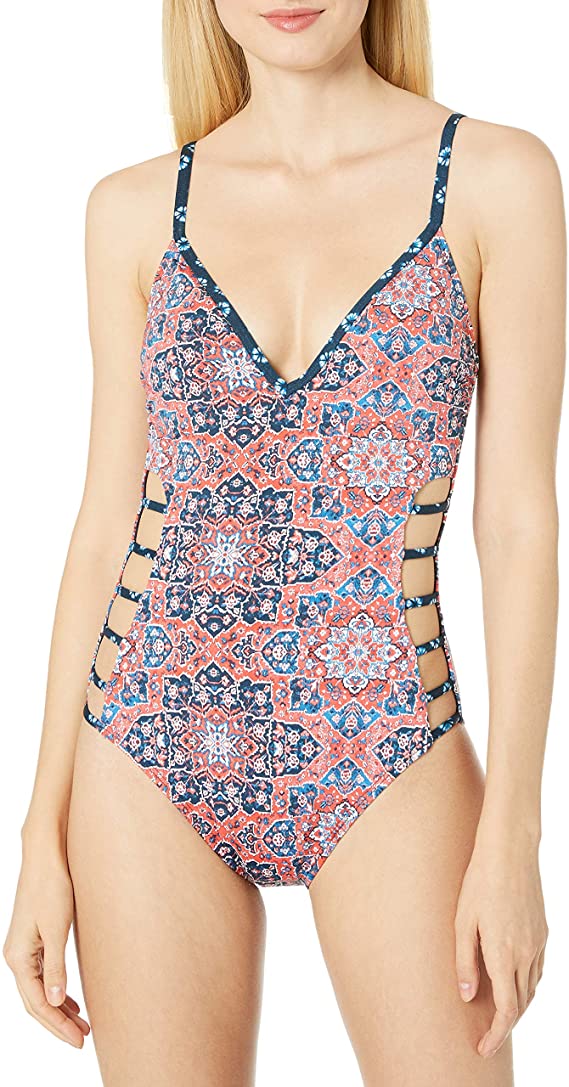 Even if laying out on the beach isn't your thing, you may want to bring one to shower at campsites or wear on an unexpected adventure!
Check out these tips on choosing the best swimsuit for your body type!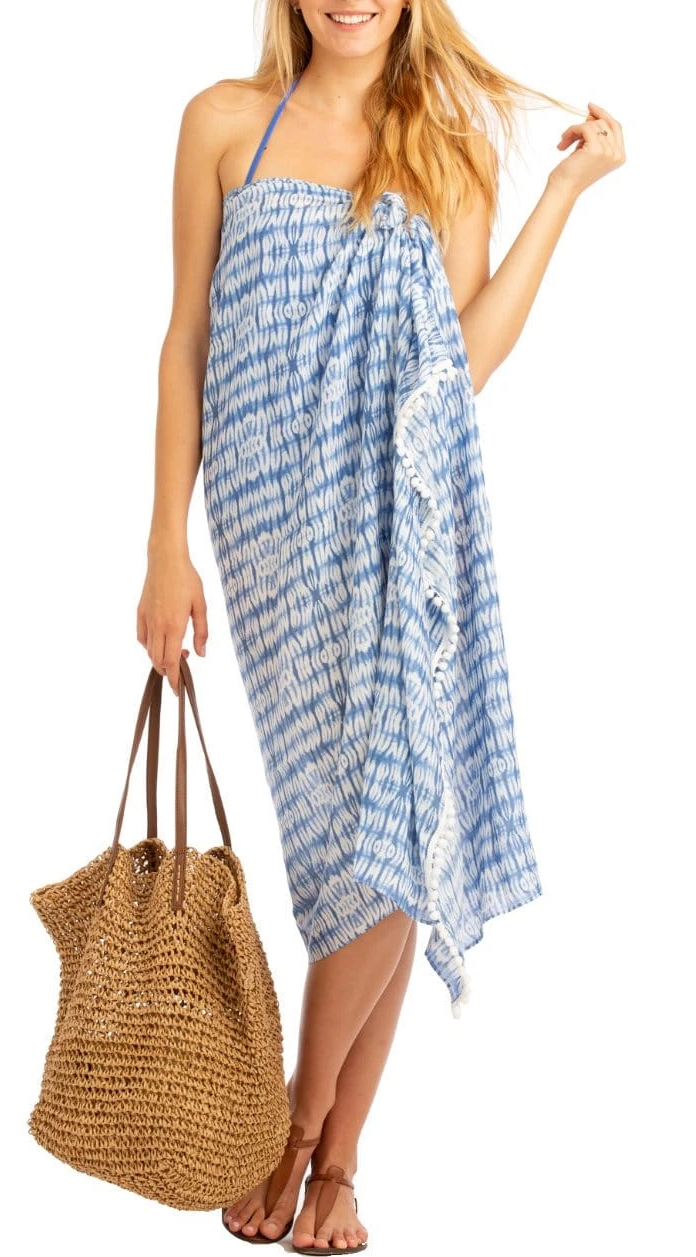 Sarong
Sarongs are the best item because they have so many uses! I used it to lie on the beach once I hit Mexico, as a coverup, a dress, a sun shade in the window of the campervan, for privacy for changing, to wipe the sand off my feet, a pillow, a blanket, a towel—you name it!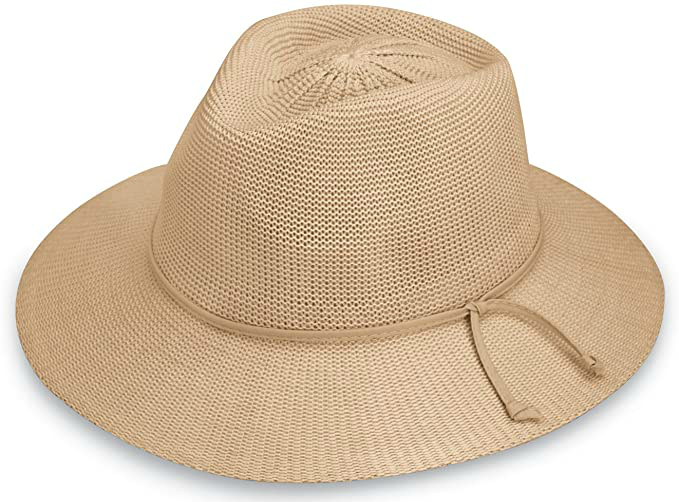 Sun Hat
A sun hat is a must on my packing list! Not only does it protect my eyes and face from burning in the direct sun, but it can also hide a bad hair day on the road. 
I generally choose a foldable sun hat like one of these to enjoy on future roading adventures.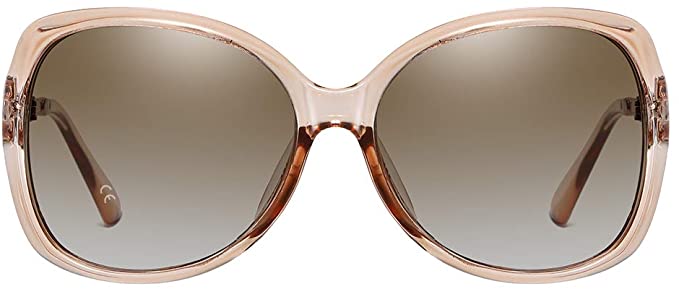 Sunglasses
Polarized shades are a must, but I didn't want to break the bank on them so I picked up a budget pair with glam appeal. It made for some photogenic selfies yet also protected my eyes. And because they aren't expensive, if I lost them at a campsite, I wasn't going to cry over it!
Pacific Coast Highway Accessories

For accessories, I added items that could be used daily during the journey and honestly, I probably wouldn't have had such a well-rounded trip without them!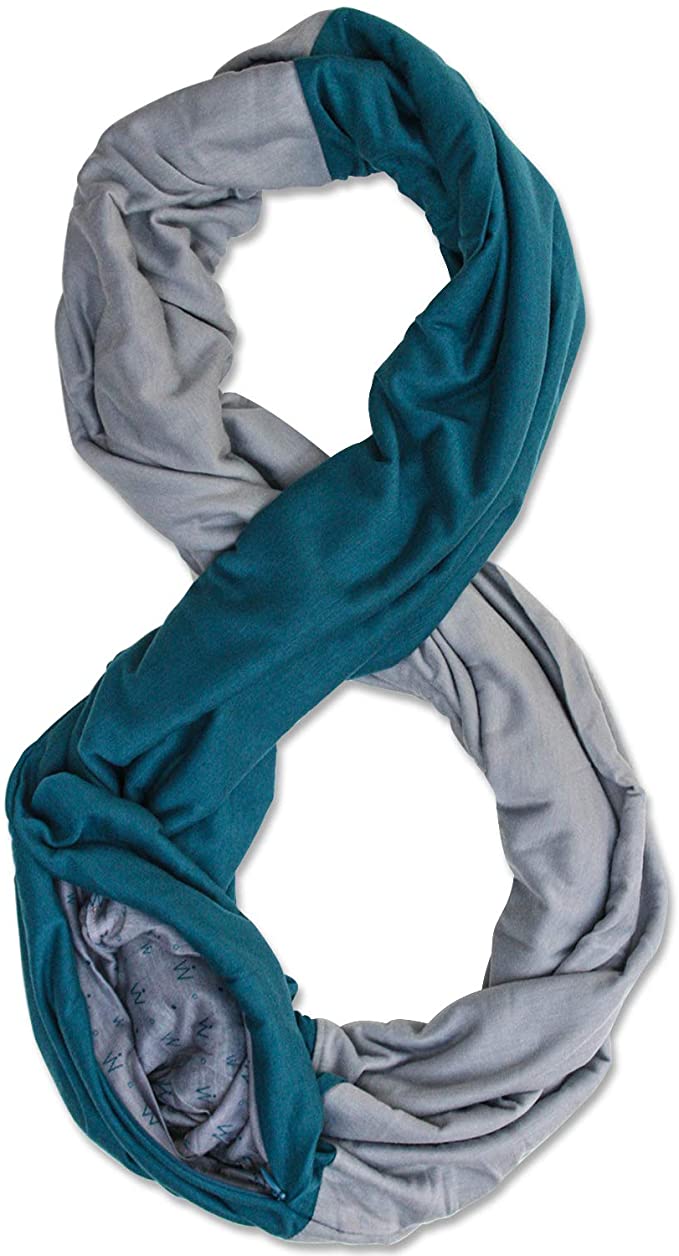 Scarf for Layering
When you're on the San Diego to Seattle drive (to and from), don't underestimate the weather in the summer, especially by the seaside. Pack a warm scarf, especially for the cooler weather in the north. This one has a hidden pocket too, so you can stash cards or cash on-the-go!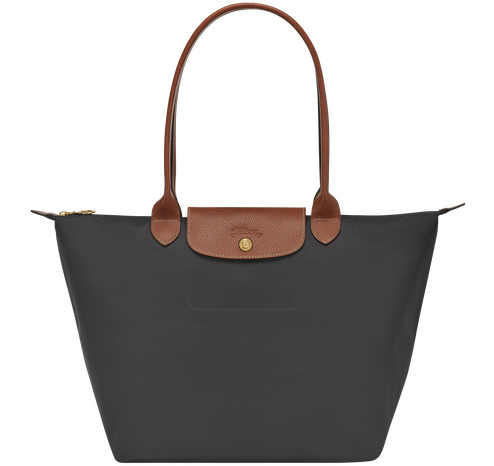 Versatile Tote
I brought a versatile and pretty bag that could be used for many functions.. One that I could use as a catch-all bag, but could also double as a beach tote. Look for something water-resistant so if you get a few droplets on it, it's totally fine! Also, ensure it has enough capacity to hold all your travel essentials. 
Besides what's noted above, these extra accessories are pretty important to bring along:
Underwear

– one of my best tips is to choose

underwear

that's easy to hand wash on the road. Just bring it into the shower and give it a wash. Fitness brand underwear is easiest to wash and air dry on the go!
Socks

– bring a

pair of socks

for hiking. Merino wool is best because they are moisture-wicking and don't need to be washed constantly, yet don't retain odors! Also, pack a pair or two of

no-show sock

s for slip-on sneakers.
Travel Towel

– I didn't use a regular towel much because it took forever to dry. A

travel towel

made more sense for this type of trip because we were camping in addition to occasionally staying in a hotel.
Pacific Coast Highway Necessities
As I mused on my USA road trip essentials, I realized that campervan travel is not the same as hoteling. Although we stayed in hotels here and there, we were outdoors much of the time. So, I needed the necessary equipment to accommodate this!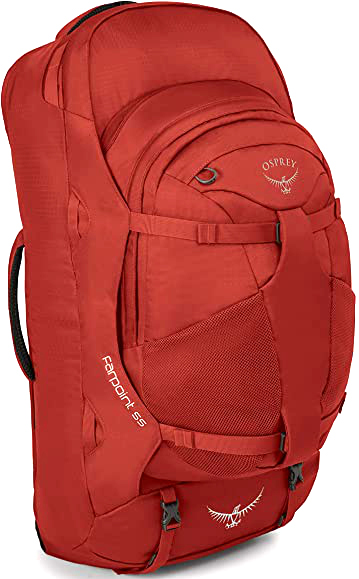 Farpoint Jasper Red Travel Backpack
Ultralight Backpack
Part of my road tripping gear needed to have a solid backpack that was durable but lightweight. I took a Farpoint 55 and it offers a unique two-in-one style. 
The main compartment is a 40L backpack and it attaches to a 15L detachable day pack for a total space of 55L. So I could use the day pack for some hikes, attach it back on,  and not have to manage too many bags.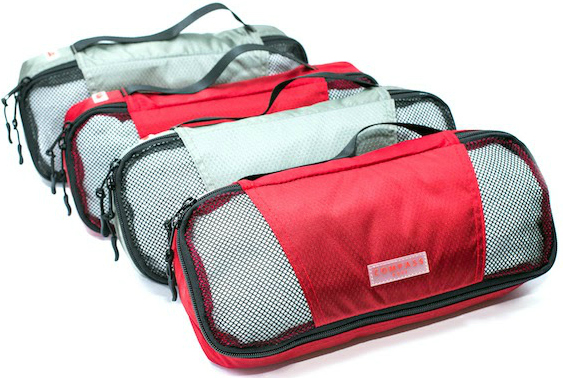 I also used Compass Rose packing cubes to help organize and compress all my clothes for the trip. They're great for keeping your different layers in, and the numbering and color system means I knew where everything was!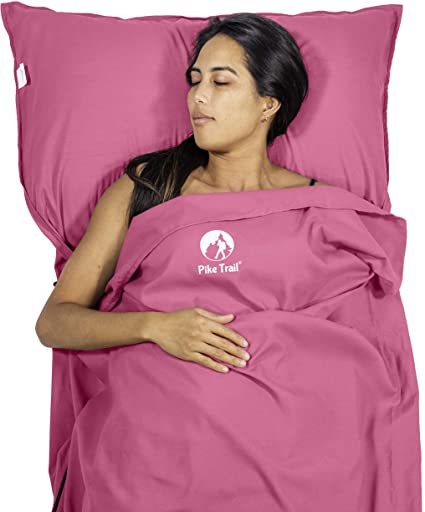 Sleeping Bag Liner 
For my necessities, I knew getting a good night's sleep would be challenging when in a campervan, so having a comfy sleeping bag liner was a priority for me. I could compress it down small and fit it inside the provided bag and snap it right onto my pack for easy storage.
It was fun to hang with my friends gazing up at the stars and feel snug as a bug in my sleeping liner!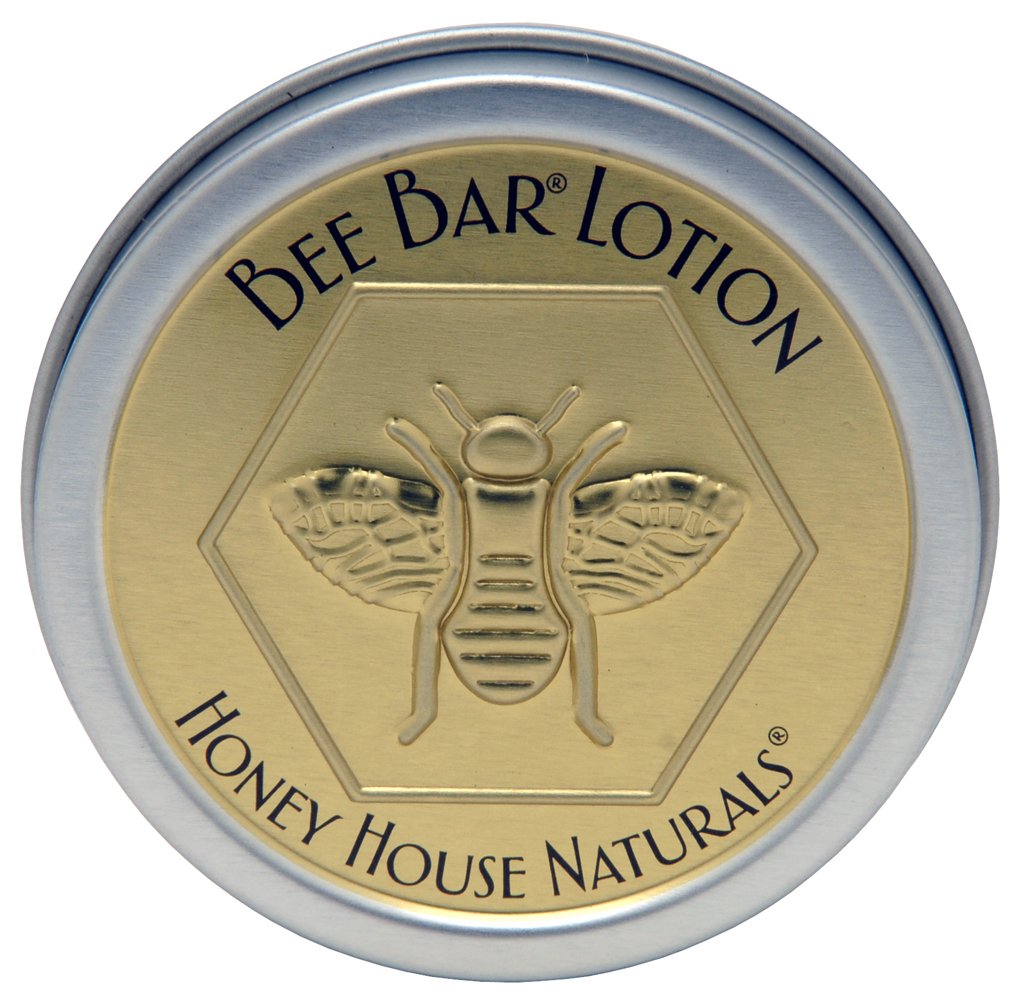 Honey House Naturals Bee Bar Vanilla
Toiletries for the Pacific Coast Highway
For a trip like this, one mustn't forget toiletries!
Toiletries should be travel-sized and not have too much fragrance (since that attracts bugs). I kept my makeup simple and used a hanging toiletry bag which was handy at RV/campsites or at the hotels we stopped in!  
Here is what I had in my toiletry bag:
Makeup

(I recommend keeping it simple: mascara, concealer, and a lip tint that doubles as a blush)

Hair ties and bobby pins
You can buy travel-sized or learn how to downsize your toiletries too!
I hope my West Coast packing list is helpful. We stayed off the beaten path and spent a lot of time outdoors. It was a very chill, memorable trip!
---
What are your tips on what to pack for a Pacific Coast Highway road trip? Comment below!
---
For more tips on road trips, please read:
Suggested travel resources:
---
LIKE THIS POST? PIN THIS PIC TO SAVE IT!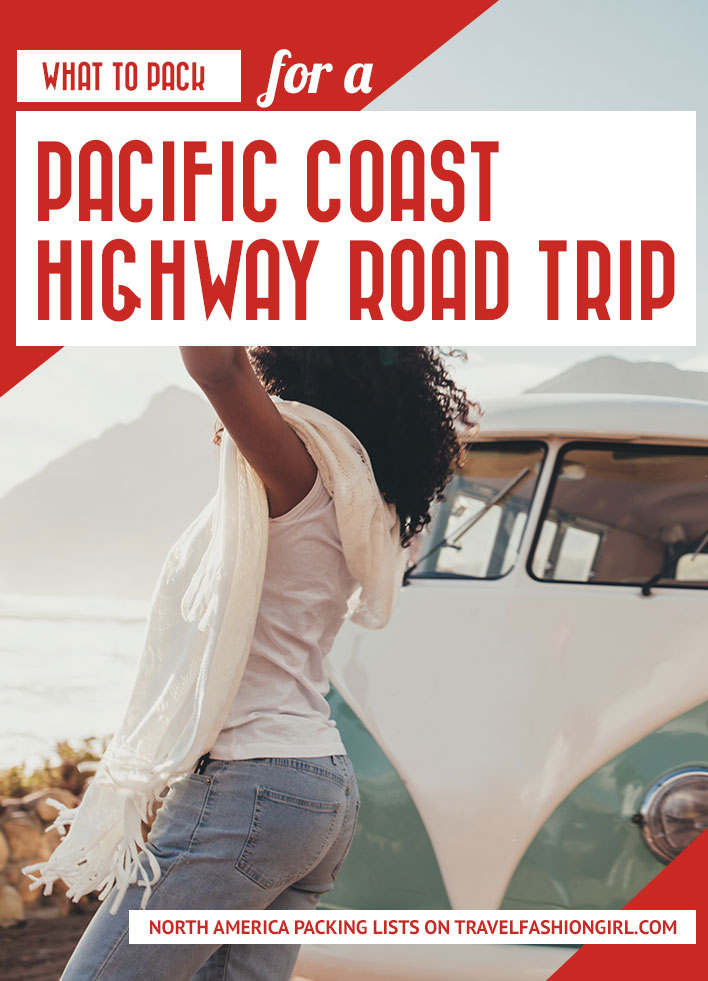 ---
I hope you liked this post on what to pack for the Pacific Coast Highway. Please share with your friends on Facebook, Twitter, and Pinterest. Thanks for reading!
---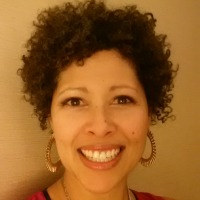 Author Bio: Jennifer Forlin is an avid traveler and has left her heart and a little bit of her soul in Argentina. Born in England and raised primarily in Canada, this former army brat turned Canadian Model of the Year in 1990 is now a North American Certified Life Coach designation. Jennifer lives in Southwestern Ontario with scores of photo albums from her incredible adventures all around the world and is eagerly awaiting her next trip to the Camino de Santiago de Compostela.
---