Support TFG by using the links in our articles to shop. We receive a small commission (at no extra cost to you) so we can continue to create helpful free content. We earn from qualifying purchases made to the featured retailers. Thank you, we appreciate your support!
Planning an adventure to Indonesia and wondering what to wear in Bali? This Bali packing list will show you exactly what you need to bring on your trip!
---
What to Wear in Bali
---
Bali is one of my most memorable destinations. There's something magical about this Indonesian island–it seems to have it all. I've been there four times and I find it more extraordinary each time.
Bali style is uniquely laid back and bohemian. There are three main types of travelers that visit this island: surfers, scuba divers, or yogis. It's a popular vacation destination for Australians, an essential stop on every Southeast Asia itinerary for backpackers, a cheap home base for digital nomads, and a sought after location for spiritual retreats. 
Due to its tropical atmosphere, Bali fashion is generally informal. When planning what to wear in Bali, choose clothing in lightweight fabrics to keep you cool in the humidity. 
In this guide, we'll discuss:
What to Pack for Bali

What to Wear in Bali

Travel Tips for Bali
What to Pack for Bali
The below list covers the essential items for what to take to Bali. Additional items will depend on your planned activities. Popular things to do in the island include yoga, retreats, surf, hike, and scuba dive.
Essential Things to Take to Bali
Bali Packing List
4 Tops

3 Bottoms

3 Dresses

1 Jacket/Sweater

2 Swimsuits

1 Pajamas

1 Comfortable Sandals

1 Flip flops

1 Sneakers

1 Sun Hat

1 Purse

3-4 Packing Cubes
The above is a general Bali packing list offering a little bit of everything. Use it as base to create a capsule travel wardrobe, which should easily fit in a carryon suitcase with the help of packing cubes to compress your clothing. Add additional clothing as needed based on your planned activities.
If you're wondering what to pack for Bali in terms of clothing, you'll find specific suggestions below.
What to Wear in Bali
 Tee | Tank | Blouse | Shirt | Maxi Dress | Dress | Trouser | Shorts | Jacket | Poncho | Shorts | Maxi Skirt | Sandals | Classic Flat | Scarf | Tote
Packing for Bali: Clothing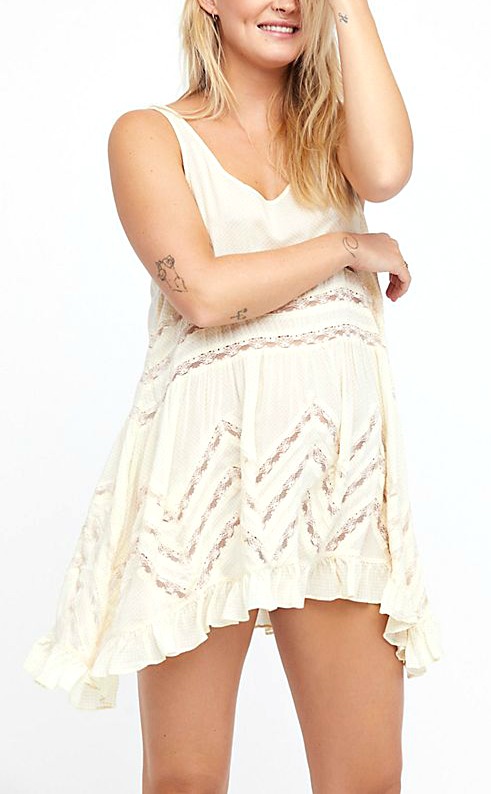 DRESSES
For a feminine yet functional Bali packing list, dresses are ideal. They make the perfect alternative to pants and you can also dress them up for a nice dinner.
Choose a variety of lengths. Bring a short dress for a night out in the town or to lounge by the beach and a longer style to wear to visit sacred sites.
Tip: Use these products to avoid thigh chafing.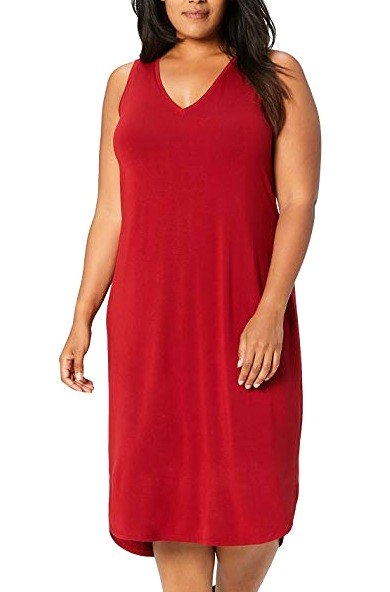 Jersey Sleeveless V-Neck Dress Plus
The best Bali dresses are longer in length because you're able to wear them when visiting temples or sacred sites. Remember to pack a light shawl to drape over your shoulders if you're wearing a sleeveless top when visiting a temple.
Alternatively, opt for a classic tee dress that's versatile enough to wear around the island and will also work in other stops on your trip.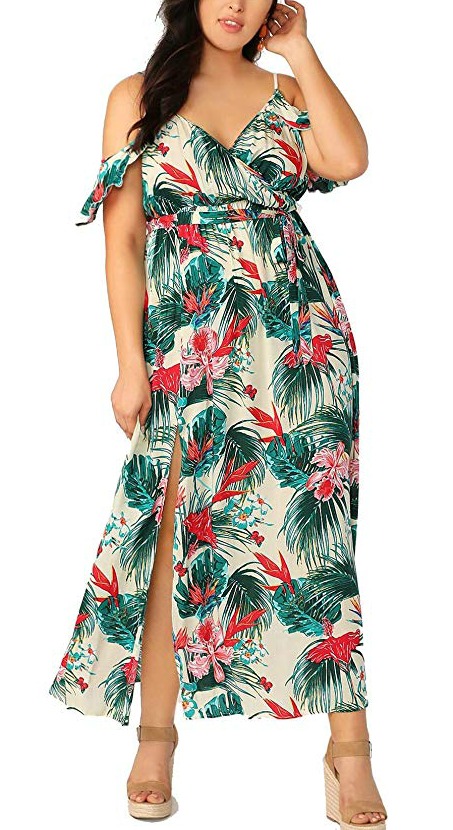 Tropical Summer Maxi Dress Plus
Don't forget about all the Instagram opportunities around the island, and add some vibrant prints and colors to your dress selection.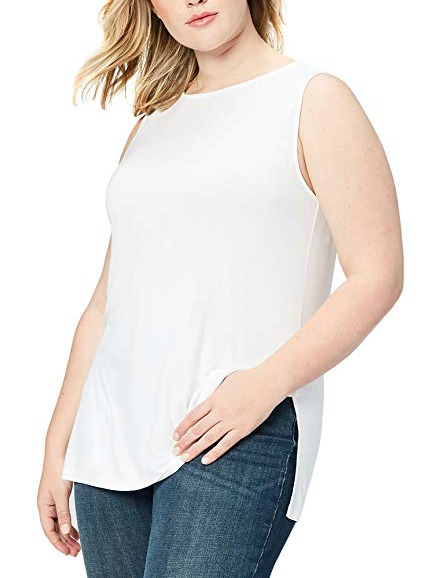 Jersey Sleeveless Shell Top Plus
TOPS
For your Bali packing list, pick out tops that allow your skin to breathe. Cotton is one of those comfortable travel fabrics you can wear on hot days. Choose colors that will reflect the light of the sun; white is a staple and you can never go wrong with it.
Wearing tank tops can alleviate the heat with the sun beating down on Bali during daytime. Prioritize comfortable blouses that will allow you to mix and match different looks during your stay.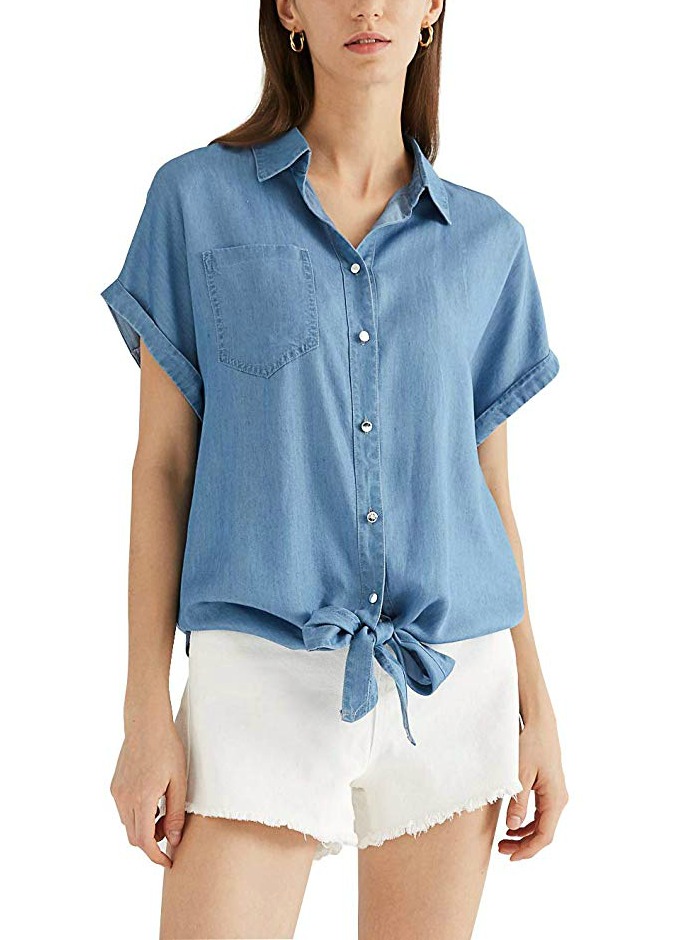 Don't forget to pack a lightweight longer sleeve top you can layer over a tank top when visiting temples or sacred sites. You can also use this as a layer of protection from the sun or the wind later in the day.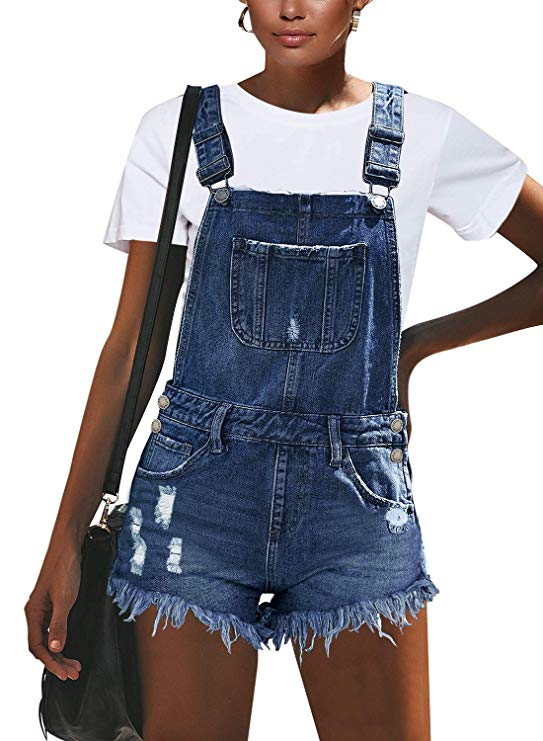 BOTTOMS
Packing for Bali is pretty straightforward and shorts are always an easy option (just don't wear them to temples). Not only are denim shorts practical because you don't have to wash them frequently, but they are also easy to dress up or down as needed. You can wear them on the beach and around tourist towns.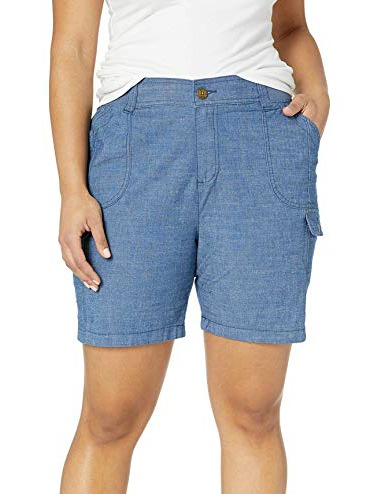 Flex-to-go Relaxed Fit Cargo Short Plus
For something a little longer in length, look for a bermuda style short in a lightweight fabric such as chambray or linen. These shorts will work well on non-temple days because they're versatile but will also help you stay cool in the heat.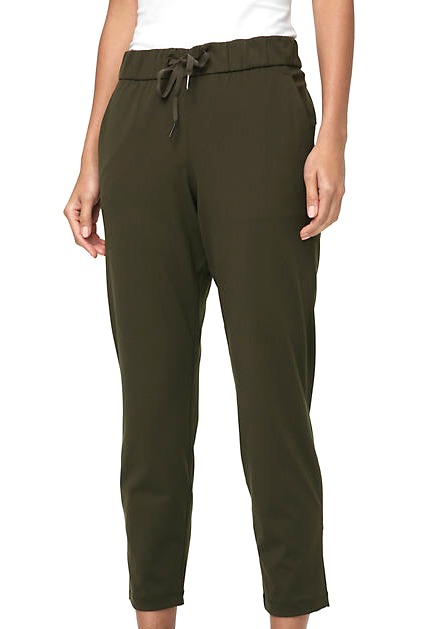 In addition to a pair of shorts, bring breezy trousers or a long skirt that you can wear when you visit smaller towns and require more modest attire. These will also work for cooler evenings, to keep mosquitos away from your legs, and they're an ideal choice to visit places of worship.
Use these products to repel mosquitos!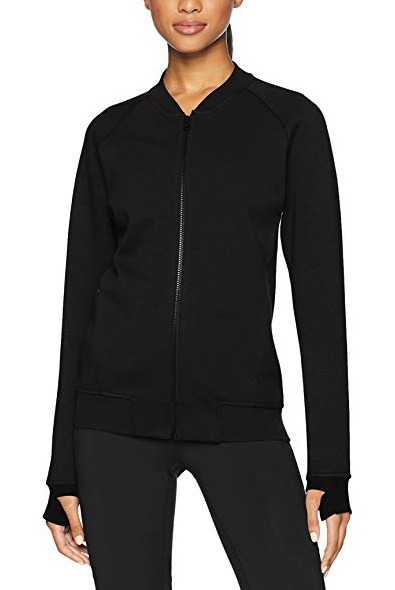 Motion Tech Fleece Bomber Full-Zip Jacket
OUTERWEAR
Depending on your location and the time of year, evenings or early mornings can be cooler in Bali, especially in areas of higher altitude like Kintamani. You can pack a light jacket, hoodie, or fleece, depending on your activities.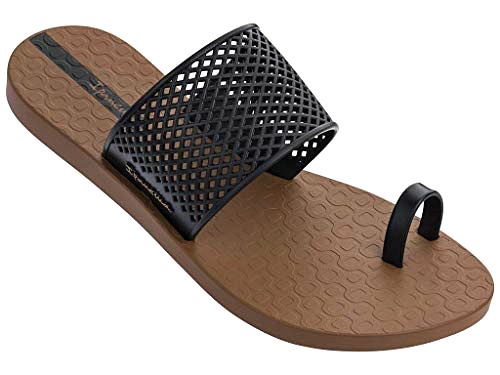 SHOES
What kind of shoes to wear in Bali? Whether you prefer sneakers or sandals, a good pair of walking shoes (or the shoes you'll be using to sightsee) is always recommended. 
If you plan on doing volcano trekking, bring a hiking sandal like the one shown above or opt for versatile sneakers you can wear in other parts of your trip. 
You will for sure need flip flops if you plan to spend some time on the beach. Plus, everyone wears them so why not make things simple and just go with the easiest option. 
Need arch support? Try these comfort flip flops. If not, choose from our regular list of top picks instead.
Morning Blessing in Padangbai
General Bali Clothing Tips
You may see locals wearing skinny jeans and long sleeve tees, but you'll probably roast if you're not used to the weather; be prepared with lightweight fabrics that are great for both the heat and humidity. 
Follow the clothing tips below for more info.
Bali Dress Code 
Although Indonesia is a Muslim country, Hinduism is the predominant religion in this region. Bali clothes rules are relaxed for travelers in beach towns, please be respectful of the local culture.
Remember to bring items that fall below the knee, whether it be capris, lounge pants, or midi or maxi skirts, especially when you are visiting a temple. A pair of cropped pants in a lightweight cotton blend is a good substitute, giving off a classy, relaxed vibe.
What do Tourists Wear in Bali?
Short shorts are fine on the beach but trousers or skirts that fall below the knee are ideal when traveling to small towns or non-touristy destinations.
Sleeveless tops are totally fine, just carry a lightweight scarf that you can wrap around your shoulders or a lightweight long sleeve you can layer on top if you're going to temples.
What should I bring on my Bali trip? Other Bali packing list necessities
Beach sarong wraps are always a useful, multi-functional item. You can use a sarong as an easy cover up at the beach and to provide you extra coverage in smaller towns and temples. You can pick one up for $3-$5 or more on the beach (depending on how hard you haggle).
Additional clothing can be bought within the island, where locally-made items for men and women are available. Kuta and Ubud are popular for their low-cost clothing.
Shopping in Bali
For surf brand enthusiasts, be prepared for Billabong and Quiksilver heaven. While you can shop at the legitimate retail stores in Kuta, you can also find the brands readily available in the local market stalls, too.
However, I'm not sure if they're fake or not. From my experience working in the fashion industry, some brand manufacturers actually overproduce then sell the overage as "knock off" goods so my guess is as good as yours.
You can find cute clothing and Bali-style boho accessories in the local stalls at a fraction of what they would cost at home. If you're an accessory fanatic like me, be prepared to haggle and spend because the jewelry and accessory selection under $5 is amazing!
Prices skyrocket in heavy tourist areas like Kuta Beach so be prepared to haggle! As of 2010, I was let in on a little shopping secret: the color of the bags given to you dictates if you got a good deal or if you got ripped off. I believe a striped bag means you overpaid. Your best best bet is to shop around.
Bali Travel Tips
The View of Volcano Batur in Kintamani
I <3 Bali! For this Bali style post, I used my personal travel experience to give you a brief packing guide on what to wear in Bali in addition to the travel tips below.
There's something magical about this Indonesian island–it seems to have it all. I ended up switching my plans not once but twice on my Round the World trip in 2010 and made two separate trips to Bali.
Bali Weather
Being located in a tropical region, Bali daytime temperatures can vary from 20-33°C / 68-91°F all year round.
Heavy rain showers and high humidity from the west monsoon can be felt from December to March. Days are consistently sunny with rains arriving in the late afternoon, and passing swiftly.
June to September boasts a low humidity and can be cooler in the evenings. During this season, there is hardly any rain in the low-lying coastlands.
The Bukit Peninsula has far less rain than any part of the island. In Central Bali, on the other hand, cloudy skies and rain drizzles at any time of the year.
It can be colder at higher elevations like Kintamani or Bedugul, and tourists should have a good jacket to keep away the chills, especially after the sunset. Keep this in mind when creating your Bali packing list.
Candidasa Seaside
Lonely Planet Guides are my preferred guide book and they proved to be indispensable on both my trips to Bali. The Southeast Asia on a Shoestring
is fantastic if you're country hopping; if you're only visiting Bali, check out Bali & Lombok
.
Bali Accommodation
Finding a Bali hotel or guesthouse isn't too much trouble unless you're traveling during the peak season of July through August, which is a big time for Australians on holiday. Prices go up during this time and availability can be limited. Plan ahead.
Popular destinations
Kuta Beach, Ubud, Kintamani, Lovina, Candidasa, and a side trip to nearby Gili Islands–highly recommended!
Bali Transportation
It is possible to visit several parts of Bali either on a day trip or throughout your stay. If your time is limited or convenience trumps budget, you can easily book shuttles at the many eager travel agencies–ask around to find the best price.
If your schedule allows it, and you'd like to save cash while also getting closer to the local culture, you can take public transport to get between towns. If you decide to do this, make sure you have a strong will, a knack for bargaining, and a guide book to provide you with prices. Tourists pay a premium–sometimes for the whole vehicle.
Alternatively, rent a motorbike, but be sure to have your "international driver's license" and always wear a helmet.
Additional Travel Ideas
Indonesia is a beautiful country with more island paradises than I can count! If you plan on adding a few more islands to your Indonesia travel itinerary, check out:
Bunaken Island in Sulawesi for a budget diving resort you'll never want to leave in Panorama Cottages; Gili Trawangan in Lombok for some backpacker fun; if you're looking for a quick stopover from Singapore try Bintan Hotel; and one of my favorites, Raja Ampat, "the last frontier" of travel with unspoiled beaches and no trash, electricity, or tourists!
Health Tips
Tampons are extremely expensive in Bali and not available in other parts of Indonesia. Bring your own or risk this happening!
I'm sure you've heard of Bali Belly and be prepared–it does happen, even to the strongest of stomachs. Learn more about this stomach infection here.
View this post on Instagram
---
What are your tips on what to wear in Bali?
---
For more Asia packing posts:
Suggested Travel Resources:
---
LIKED THIS POST? PIN THIS PIC TO SAVE IT!
---
I hope you've enjoyed this post on "Bali style" with tips on what to wear in Bali and creating your own Bali packing list. Please share it with your friends on Facebook, Twitter, and Pinterest. Thanks for reading!
---