Support TFG by using the links in our articles to shop. We receive a small commission (at no extra cost to you) so we can continue to create helpful free content. As an Amazon Associate, we earn from qualifying purchases made on Amazon in addition to other retailers featured on the blog. Thank you, we appreciate your support!
Choosing the best shoes for travel in Southeast Asia is not easy. When I decided to move to Thailand, I knew I needed a pair of shoes that would be cool but supportive, and I knew I would be wearing them a lot. The classic black Arizona Birkenstocks have enjoyed a recent style revival, but I was never completely sold on them.
Until I tried a pair.
---
The Best Shoes for Travel in Southeast Asia
Written By: Evanne Allen
---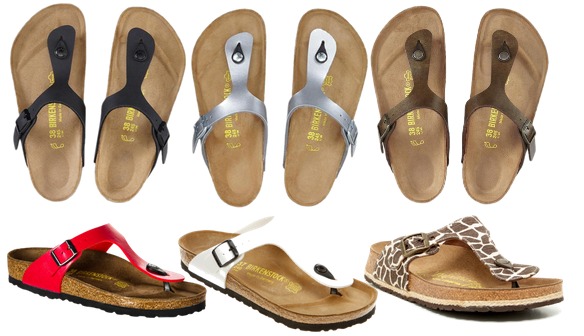 Birkenstock Gizeh Birko Sandal
I have worn my Birkenstocks to tour temples in Chiang Mai, botanic gardens in Singapore and shopping in Bangkok. I now wear them more often than any of my other shoes, and I keep surprising myself with how easy they are to style.
In Southeast Asia where cool comfort is king, Birkenstocks prove to be the best travel shoe.
This is why:
Easy Removal
In Southeast Asia, most households, some business and all temples require you to remove your shoes before you enter. This gets old rather fast if you are wearing anything with laces, snaps or buckles. You will rarely see the locals in anything but a slip-on shoe. Constructions workers will even wear flip-flops while they are welding.
Birkenstocks are easy to kick off when you enter a place where they are not allowed, but stay on your feet when you want them to.
Read TFG's review on the Birkenstock Gizeh sandal!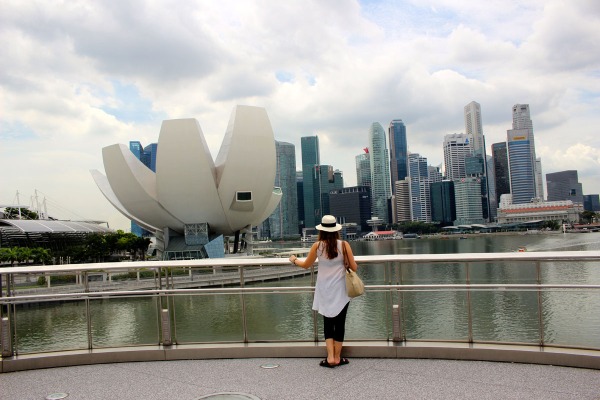 Comfort
For me and my flat feet, the arch support is the most important feature. I always dread wearing flip-flops because they almost never have any kind of support whatsoever, and it doesn't take long for me to be in a significant amount of pain.
Sure, a night on the town in cute strappy sandals might be worth it, but when you are walking for miles in a new city taking in the sights, nobody wants the distraction of foot pain.
For beaches and fun nights out, TFG recommends these versatile women's flip flops!
Durability
Even if you don't have issues finding the best shoes for travel to keep your feet happy, the thick soles of the Birkenstocks make them ideal for some light off-roading. I've taken mine on some easy hikes and they are sturdy enough to protect you from rocks, and still easy to slip off should your hike bring you to a waterfall.
Taking care of feet is important! Birkenstocks get two thumbs up in this category as well.
In Southeast Asia you will inevitably spend many hours outdoors. Your travels might bring you to ancient ruins, sacred sights, beautiful waterfalls or busy markets. You'll need a shoe to carry you through these exciting adventures that will also protect your feet.
Find out nine of our Southeast Asia essentials!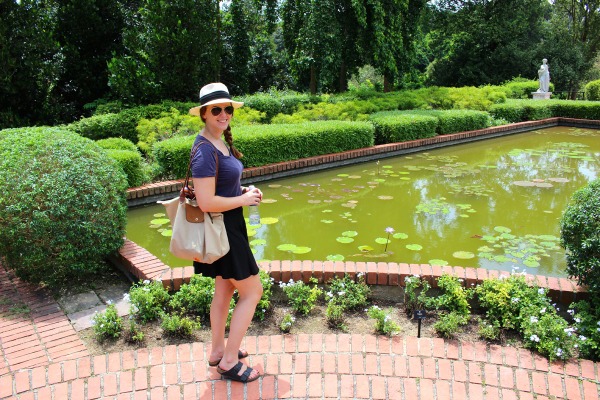 Style
On the other hand, Southeast Asia has no shortage of trendy, stylish cities. With Birkenstock sandals, your sturdy walking shoes can easily double as a stylish sandal for day or even a casual shoe for a night out. Multi-use travel accessories are a traveler's best friend. Limiting your pairs of shoes can save a great deal of space in your bag, especially if they go with a variety of outfits.
Wearing your Birkenstocks in a city setting is way easier than you might think. Once you start putting outfits together, you will quickly realize that they really go with just about everything. I've paired them with flowy skirts, dresses, shorts and even overalls!
With all these bases covered, it's hard not to see why Birkenstocks are the best shoe for Southeast Asia. I am especially happy with them on busy travel days that bring me from indoor to outdoor activities. They're affordable, comfortable, cute and they'll last through your busiest adventures.
Read this Southeast Asia Packing List for more suggestions on what to pack.
Outfit Ideas for Birkenstock
---

---
What are your best shoes for travel in Southeast Asia? Comment!

---
For more tips on finding the best shoes for travel:
---
Hope you enjoyed this post on the best shoes for travel in Southeast Asia. Share it with your friends on Facebook, Twitter and Pinterest. Thanks for readin
---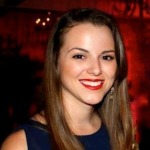 Evanne Allen is a traveler based in Chiang Mai, Thailand. Unable to choose between bustling cities and remote villages, she bounces around in search of new cuisine and interesting people. She left her job at a museum in Washington, D.C., to see the world in person, and co-founded Poplar Travels, where she blogs about experiences with adventure, luxury and culture around the world.
---