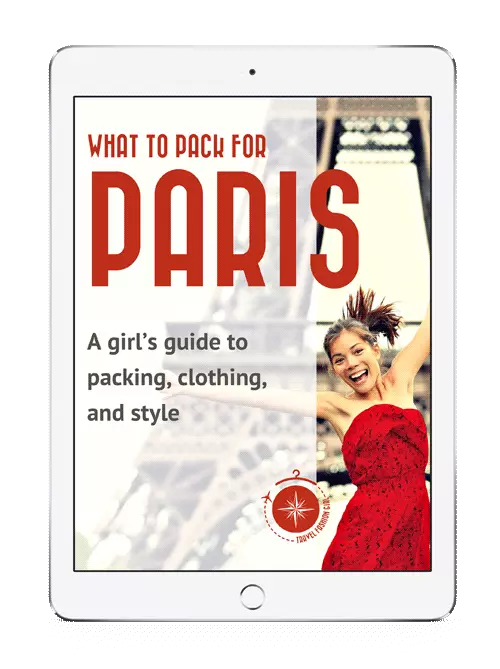 If you've ever fantasized about enacting a catwalk stroll down the Champs-Élysées while looking fabulous, you aren't the only one! Everyone wants to know the style secrets of Parisian women.
This informative, easy-to-follow guide will help you plan out the right outfits for YOU, according to your activities and the seasons, so you won't be unprepared for your ultimate trip to the "City of Love"!
The What to Pack for Paris ebook is carefully crafted with comprehensive tips to make packing not only accessible but enjoyable for this dream destination. Learn how to pack for each season, along with details about how to adapt your clothing and shoes for the weather. Included are dedicated packing lists that you can tailor to your needs. It also offers general tips on accommodation, transportation, and safety as well.
This digital ebook is a downloadable PDF, and a light read full of beautiful images that give you an immediate visual picture so you can implement these tools right away. A must-read to plan your ultimate trip to Paris!
What You Will Learn From This E-Book
What You Will Learn From
This E-Book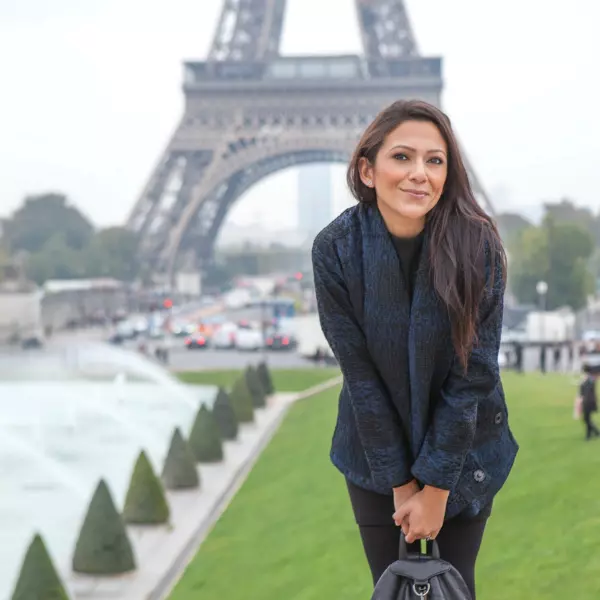 discover HOW TO DRESS IN PARIS
Learn how to dress stylishly yet comfortably with the right clothes, shoes,
and accessories.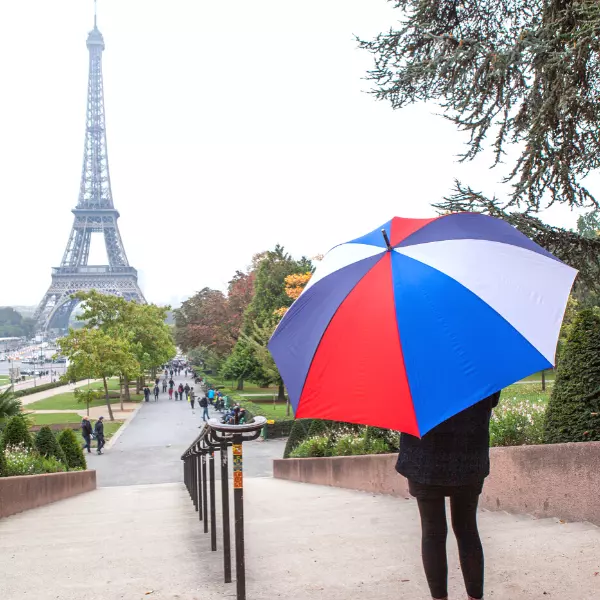 choose CLOTHING BASED ON PARIS WEATHER
Find helpful seasonal clothing tips that you can use as a guideline to
prepare for a trip to Paris.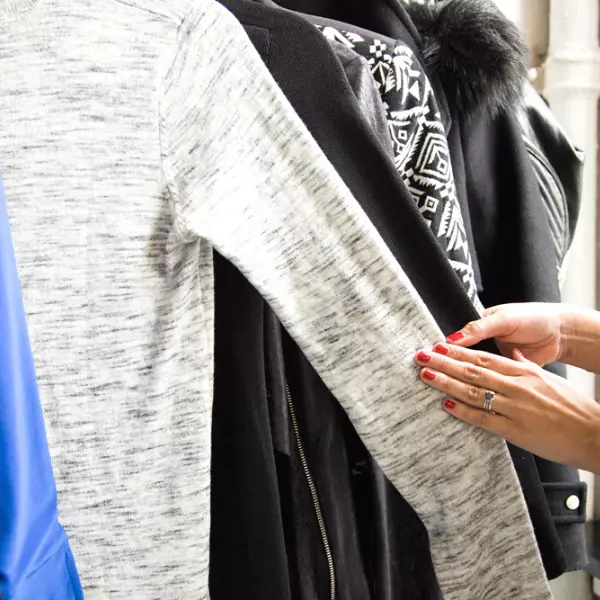 plan A CAPSULE WARDROBE
Use any of the sample capsule wardrobes and suggested packing lists to plan around your travel needs!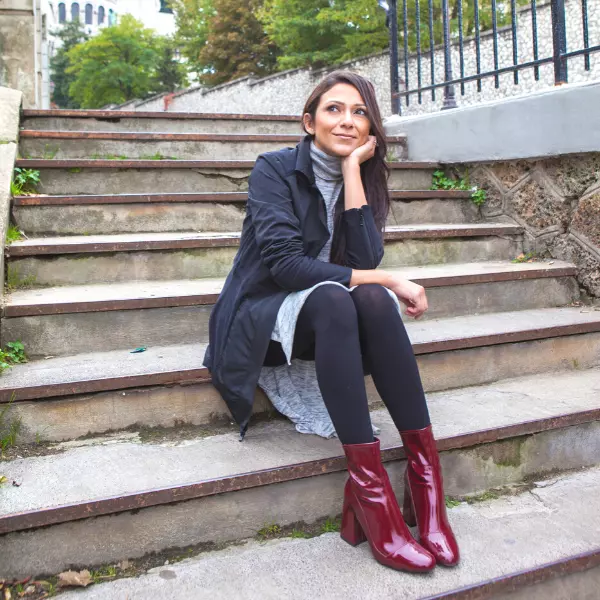 decide WHAT SHOES TO PACK
Learn exactly what shoes to pack for your trip to Paris.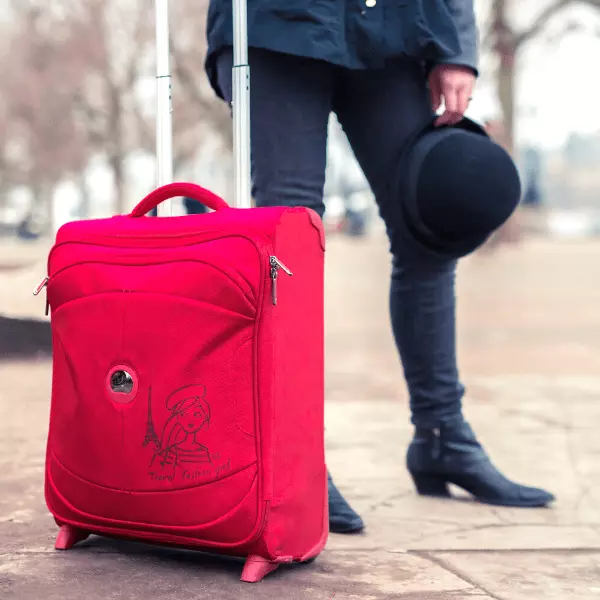 pack WITH THE RIGHT LUGGAGE
Determine the best luggage for easy packing and travel.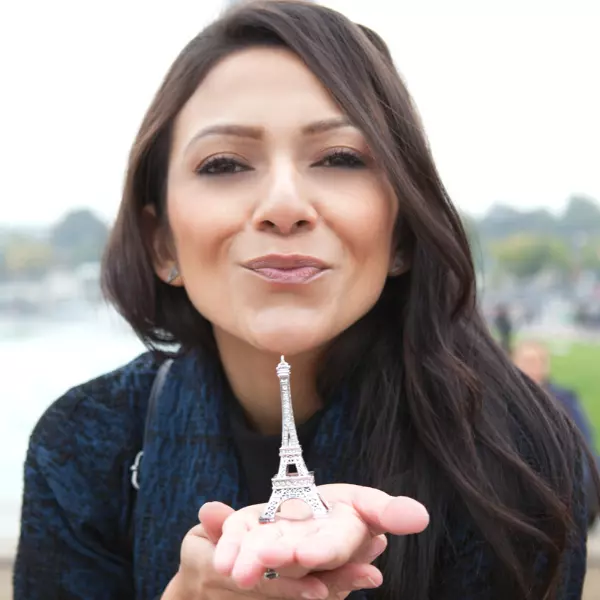 get PARIS INSIDER TRAVEL TIPS
Gain tips on transportation, accommodation, safety, and more!
Take a look at a sample of the e-book
(and  tailor the perfect packing list for your trip! )
Get the Scoop from Local Fashion Experts
Parisian style is a state of mind. The locals elude femininity with a masculine edge, creating an oh-so-effortless look; they are the queens of tailored chic and their outfits scream quality not brass. The way Parisians put their outfits together is admirable. Try and stick to their rule of silhouette: wear wide, full pants and skirts with fitted tops and pair tight trousers and pencil skirts with loose, baggy tops.  
Accessories are Important but Should be Understated
Parisian women wear very few accessories. Finally! A fashion trend that involves packing less. When planning what to wear to Paris, leave the costume jewelry at home and bring only two pieces. I love the simplicity of the Parisian wardrobe (lots of black and minimal accessories) because this means it's easy for me to pack light.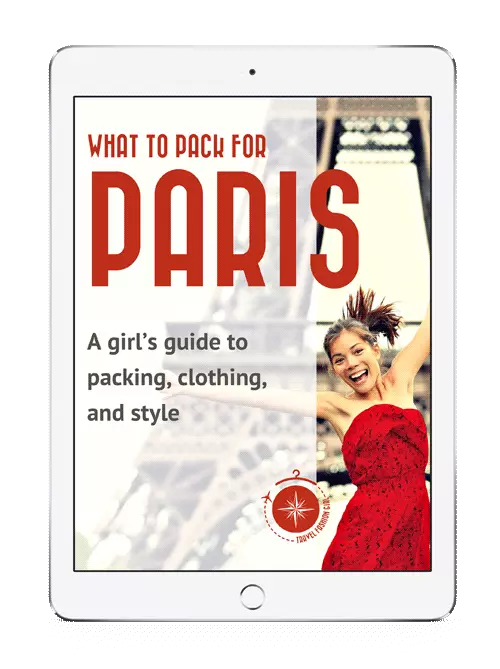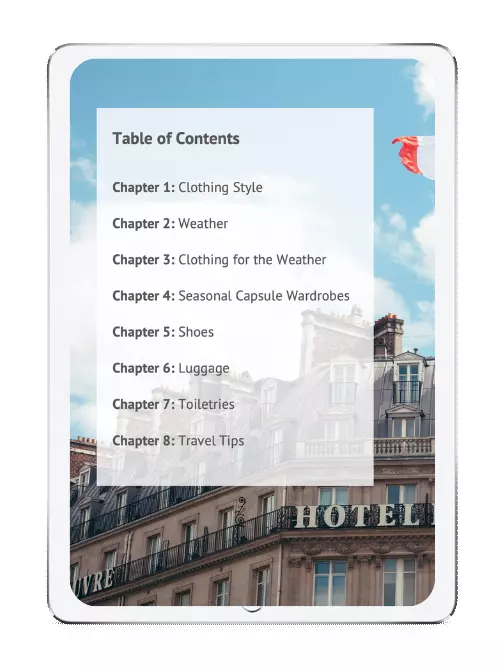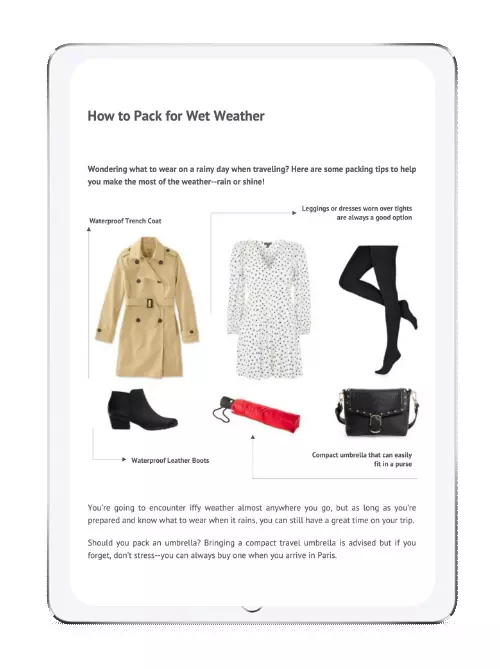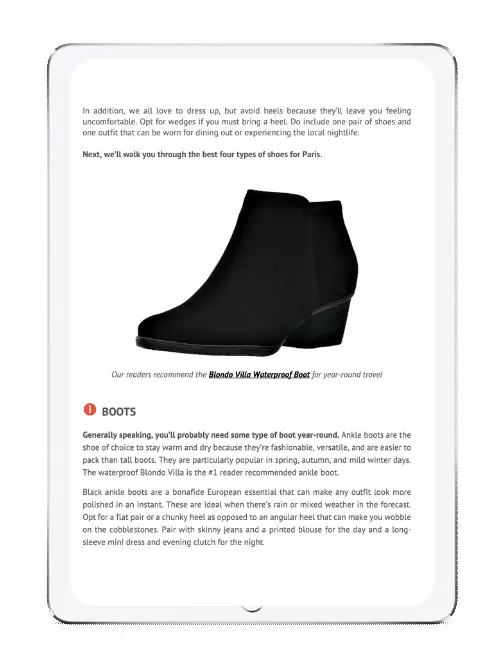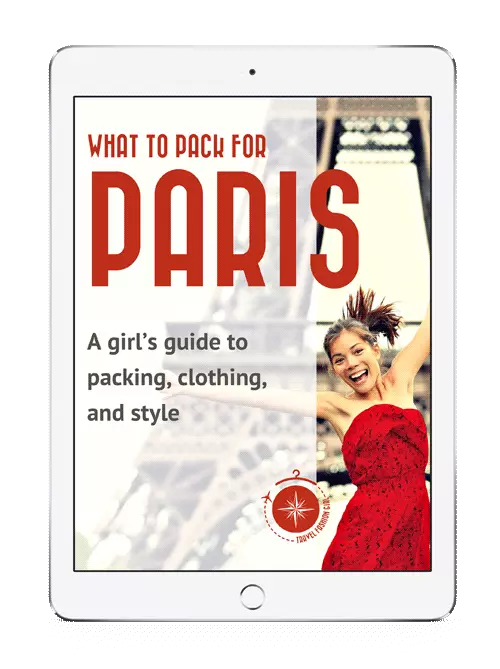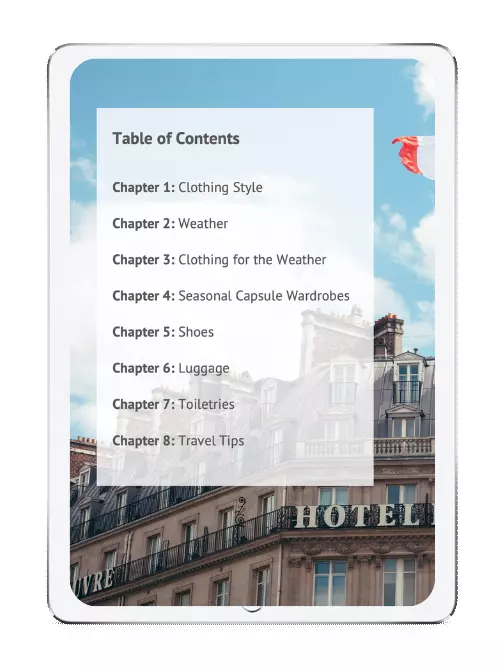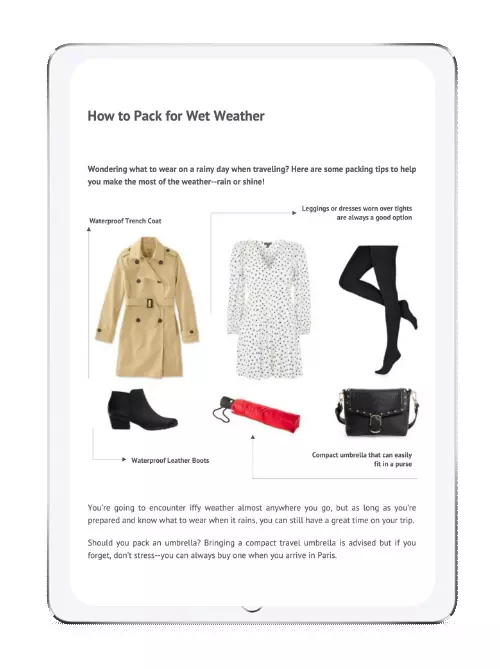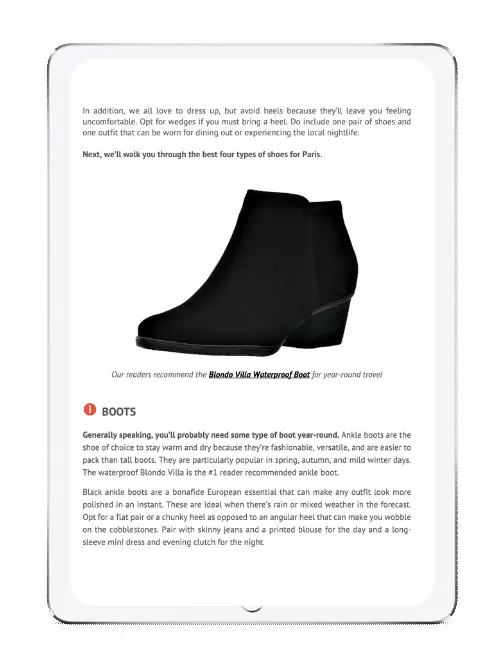 Here's a Sneak Peek at the Capsule Wardrobes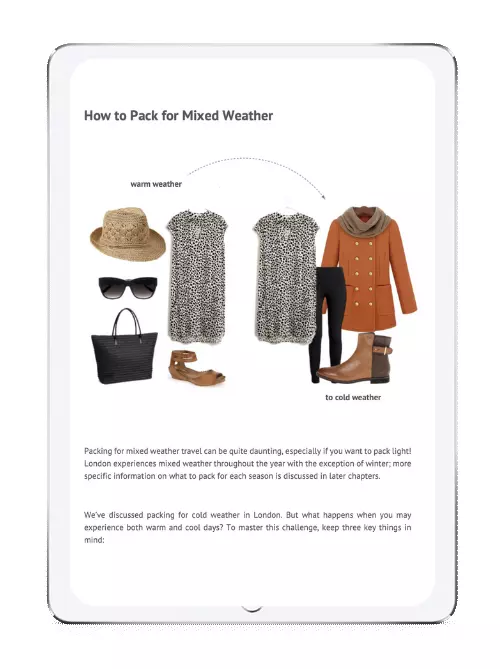 Paris has great style and a cool fashion scene, but dressing for winter can be challenging. . You can expect cold and wet weather during the winter, with occasional days of sun. Remaining stylish while keeping warm can be the hardest combination to get right.
Don't forget that accessories not only add style to your outfit, but warmth! Opt for long, cashmere or silk scarves, or a blanket scarf, as well as a stylish hat and fingerless gloves to battle the cold. Black leather gloves can look chic as well. If you're constantly wearing dark colors, then these accessories can add some color to any winter outfit.
For extra warmth, choose tights, leggings, knee-high socks, and thermals And remember to keep an umbrella on hand.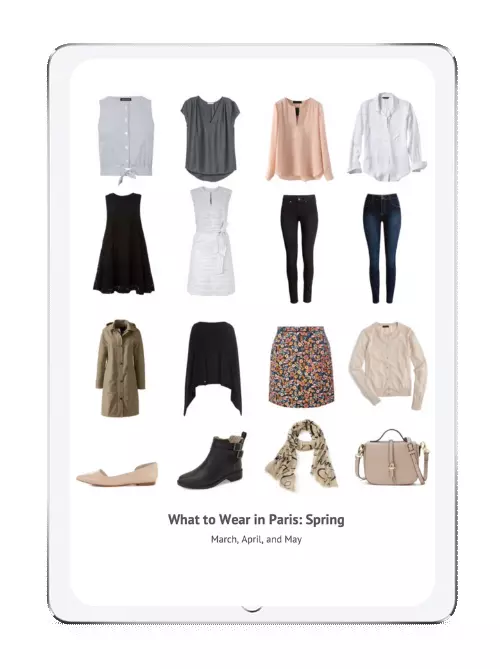 Spring in Paris is always unpredictable, so be prepared for anything and pack an item for all the elements. What you'd wear in March in Paris may still reflect winter styles, as will April.
By May, the weather finally starts to warm up but it can still be a rainy month. Keep that umbrella on hand. I carry a compact umbrella at all times so I'm always prepared for spontaneous showers. Save museums for rainy days to make the most out of your trip.
Just because it's chilly doesn't mean you can't wear spring clothing! If you want to wear a floral dress, pair it with black tights, a scarf, hat, ankle boots, and a jacket. Skirts are fun but remember that it can get breezy, so you'll want to wear a layer underneath. It's not uncommon for women to wear thin black tights or stockings with their dresses or skirts in Paris or the rest of Europe.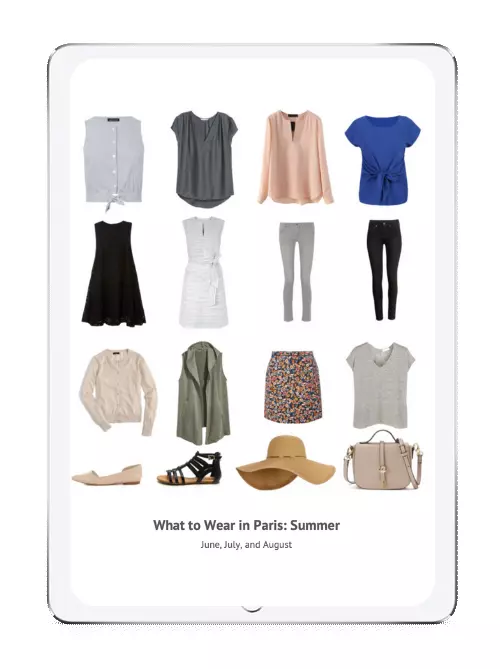 Fashion in Paris is the same as other parts of the world. People enjoy a variety of style preferences that reflect the tastes of their individual personalities. Paris is well-known as one of the major fashion capitals of the world, so when packing, plan to dress to impress.
Everyone wants to know the style secrets of Parisian women! Their style was best described to me as unique and well-thought-out. The city's style is tailored and chic, yet conservative with an edge. Parisians love neutral colors and adhere to the "no more than 3 colors" rule. But one thing's for sure: just like the rest of Europe, a good fit is key.
To avoid standing out as a tourist, avoid items like original UGG boots, clunky tennis shoes, flip flops, and sweatpants. Parisian clothes look presentable at all times; your goal is to maintain a comfortable look while exuding femininity and edge.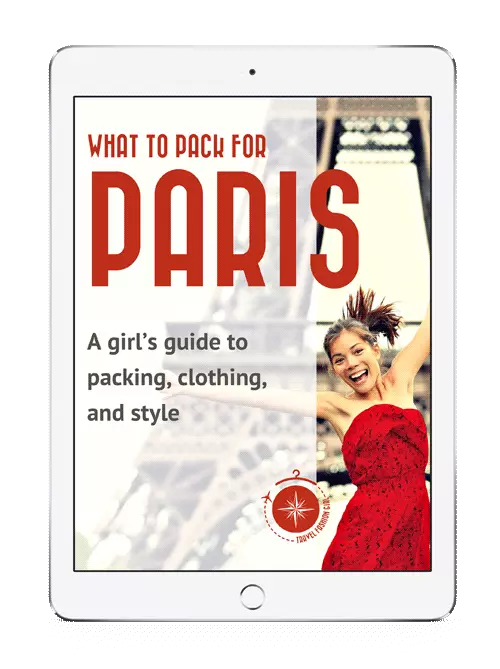 yes

, I'M READY TO PACK LIGHT FOR PARIS
✓ 60+ pages explaining exactly what to wear for your dream trip to Paris.
✓ Learn secrets to French girl style and avoid making common mistakes.
✓ Discover how to dress stylishly yet comfortably in the right clothes, shoes, and accessories.
✓ Get recommendations for toiletries, luggage, travel accessories, transportation, accommodation, tours, and more!
Price: $14.99 $7.99