When this blog first began, we discovered what we believed to be the impossible: the best travel pants for women.
Anatomie Skyler Women's Travel Pants
Almost four years later, we're re-visiting this topic but this time we're going to take a look at the best pants for travel to various destinations. Keep reading to find out what styles top our list!
---
Best Pants for Travel
Written By: Niki Landry
---
Once the flights are purchased and the hotels booked, it's time to move on to the next stage of planning your trip: creating your packing list.
The first step I take–after researching the typical weather for my destination–is selecting a few bottoms that will be the foundation of my travel wardrobe. This is when I figure out the perfect pants to bring on my trip.
➊

 Best Pants for Travel to Beach
Easy, breezy, comfortable linen pants. These casual pants can be used as a swimsuit cover-up, to walk around beach towns, as a casual dinner outfit, or just lounging.
You may also like:
Relaxed Fit Linen Pants / Wide-Leg Linen Pants / Drawstring Linen Pants
Many people opt for summer shorts, dresses, and skirts for the beach, but there are a few reasons beach pants are a great addition: it can get chilly on the water at night, they protect your skin from sun and insects, and they keep you cool but conservative when necessary.
Linen pants are also be a good option for cruise, resort, and sailing vacations, or anywhere with a casual environment and high temperature.
Read this post for a full round up of our favorite linen clothing for summer!
➋

 Best Pants for Travel to Trek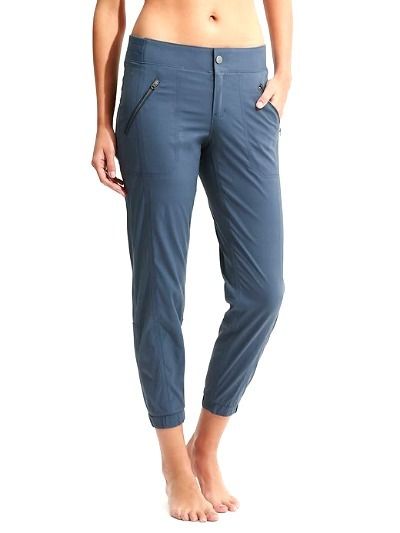 While some travelers swear by the infamous convertible trekking pants as the best pants for travel, it's one item that never makes it onto my packing list. I'm always on the hunt for alternatives to bring on multi-day hikes.
You may also like: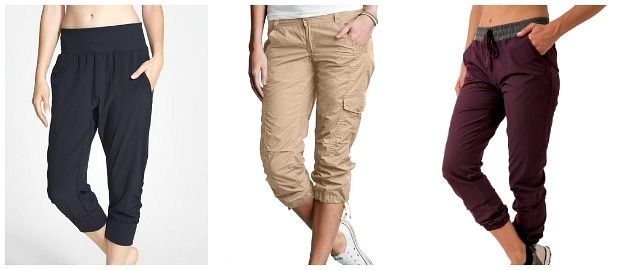 Black Capris / Plus Size Cargo Capri / Active Woven Jogger Pants
Currently, I love leggings, but I think I will try the above joggers on my next trip. The streamlined cut, performance fabric, and muted color options are exactly what I'm looking for in a great outdoor pant.
(Note: the best pants for travel to destinations with extreme weather and challenging conditions, would need to offer additional technical benefits such as the styles suggested in this post).
If you prefer a traditional tech trouser, take a look at these convertible travel pants women might actually like!
➌

Best Pants for Travel to Cities
You have a lot of packing options when you are traveling to a big city; the activities you have planned will dictate what to bring. I tend to lean toward a more polished look in cities, so I leave my distressed pants at home.
You may also like: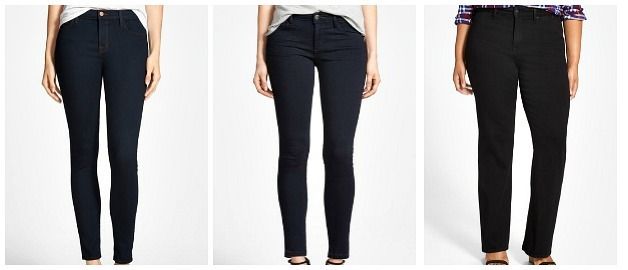 Dark Dye Skinny Jeans / Ankle Skinny Jeans / Plus Stretch Trousers
Generally, I like to pack a pair of slim fit dark wash jeans. You can dress them up or down depending on your shoes and top, and they hide stains easily. To avoid looking sloppy, make sure whichever style you choose has the perfect fit. Pair with a button down shirt and flat boots for an easy no fuss travel outfit.
You may also like: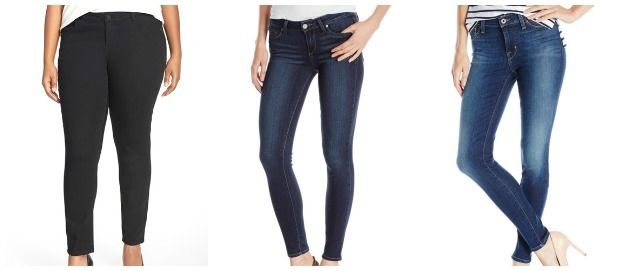 Plus Skinny Legging Jeans / Verdugo Ankle Jean / Brooke Legging Jean
Want to wear jeans but don't want to pack the bulk? Chambray trousers or stretch denim may be what you're searching for. Stretch denim provides comfort and the faded wash is casual enough for everyday wear. Pair with a button down shirt and flat boots for an easy no fuss outfit.
➍

 Best Pants for Travel to the Tropics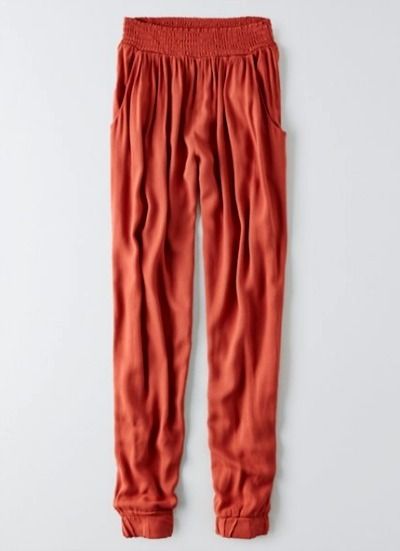 Need to stay covered up but still cool in a humid destination? Lightweight jogger-style pants are for you. A little easier to wear than its cousin–the harem pant–it provides air circulation and modesty without being overly trendy.
You may also like: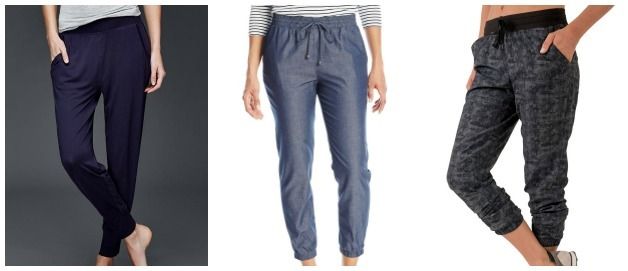 Pure Body Modal Joggers / Women's Petite Jogger / Lightweight Woven Jogger
I am less inclined to wear busy patterns, so I prefer the simple look of these pants in the rust color. It's a nice change from the neutral bottoms I typically lean towards.
Take a look at more travel-friendly joggers for women!
➎

 Best Pants for Travel to the Cold
It's hard to stay stylish in really cold weather. Outfits tend to look bulky, and layering fleece under jeans or pants is not super comfortable. Luckily, there are options like these insulated leggings that provide warmth without weight.
You may also like: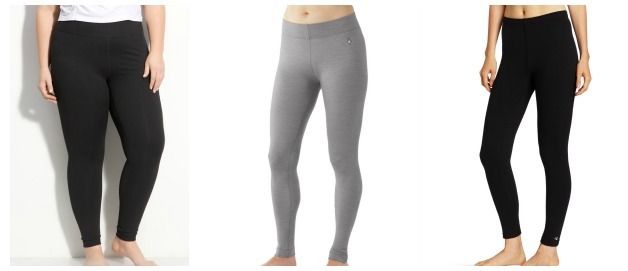 Plus Zella Leggings / Merino Wool Bottom / Double-Layer Thermal Leggings
All of my favorite travel bottoms are Athleta brand, and I'm considering bringing the Heathered Polartec® Power Stretch® 2 Tight for my trip to Iceland this year.
For more ideas, see what brands travelers voted as the ten best leggings for women for travel!
➏

Everywhere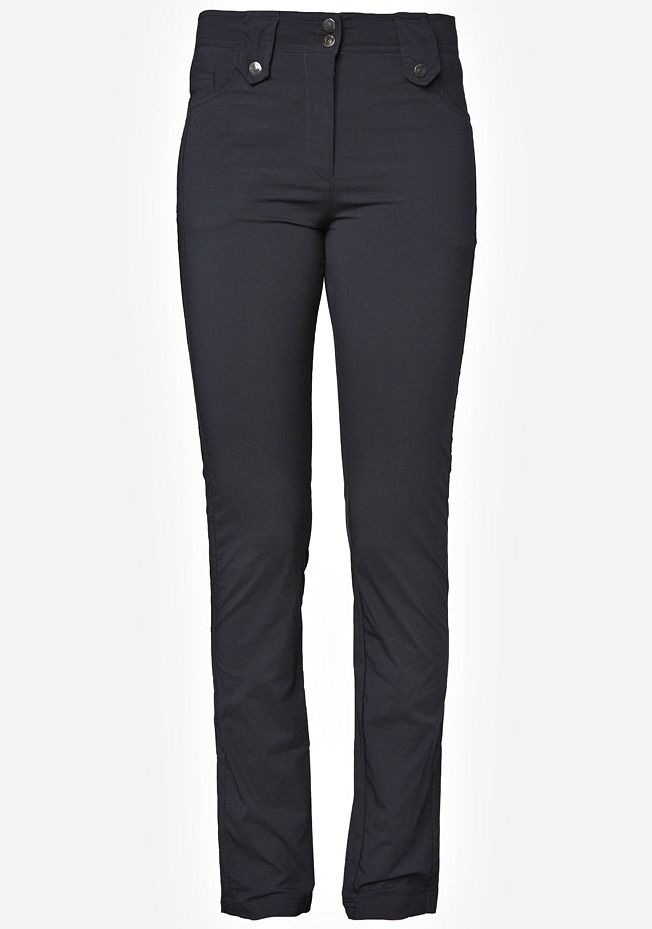 Looking for a pair of pants that is suitable for a range of travel activities? Anatomie's collection of trousers still tops TFG's list as the best pants for travel and continues to be a favorite of other female travelers, too.
The best style is by far the Skyler, which offers a stylish slim fit in a delightfully light technical fabric. It's also available in a wide range of colors to suit any destination. Take them from your office to sightseeing, dinner or a mountain – they'll fit in everywhere.
You may also like: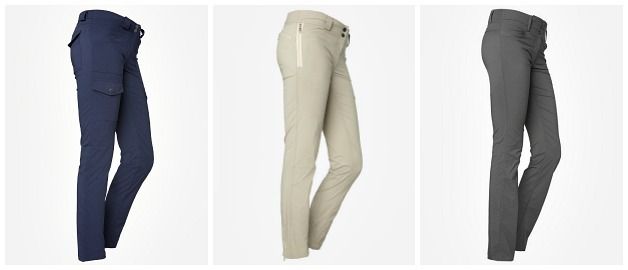 Kate Skinny Cargo Pant / Susan Skinny Ankle Pant / Paola Bootcut Pant
For travelers that aren't a huge fan of a slim fit, they also have other styles such as the ones shown above with various designs. They're made in the same fashionably functional fabric as the Skyler's so you're sure to find one to work with your style and travel type.
Read the full review on why these are the best travel pants for women!
---
What do you think are the best pants for travel? Share them below!
---
For more recommendations for women's travel pants,  please read:
---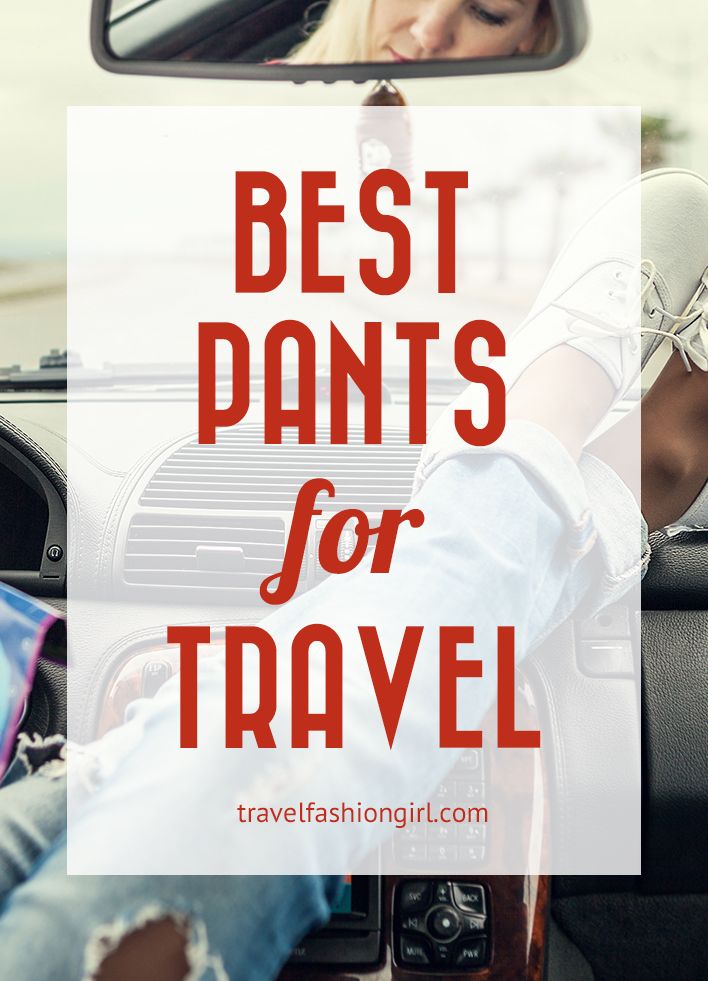 ---
Hope you liked this post on the best pants for travel. Please share with your friends on Facebook, Twitter, and Pinterest. Thanks for reading!
---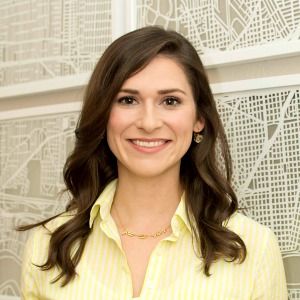 Author Bio: Niki is an interior designer and artist from Louisiana. In addition to her design work, she writes for local and online publications sharing her experiences and passion for travel. Niki is currently adding stamps to her passport while building her design practice, Niki Landry Designs.
---
Liked this article? Check out similar posts: