Support TFG by using the links in our articles to shop. We receive a small commission (at no extra cost to you) so we can continue to create helpful free content. As an Amazon Associate, we earn from qualifying purchases made on Amazon in addition to other retailers featured on the blog. Thank you, we appreciate your support!
Did you spend too much time outdoors on your vacation and are now in the need of after sun skin care? Read these five tips to help you rejuvenate dull, dry skin!
---
5 After Sun Skin Care Tips
---
I'll be the first to admit that I can get a bit careless with my skincare routine as a long-term traveler that aims to pack light.
One of the best ways to trim luggage weight is to downsize toiletries and unfortunately, this means I don't have the luxury to arm myself with an arsenal of beauty products to indulge my skin to the fullest.
As I prepared for my wedding last year I had a rude awakening after spending four months scuba diving my way around Asia. Perhaps I didn't get as much sleep as I should have and for sure I spent way too much time in the sun during peak hours.
Needless to say my skin was not in the ideal condition for a bride-to-be. My face had that dull, dry "I've just spent way too much time in the sun" leathery look.
If you've had prolonged exposure to the sun on your travels and have dry but not damaged skin, here are the five after sun skin care steps that helped me rejuvenate in time for the wedding!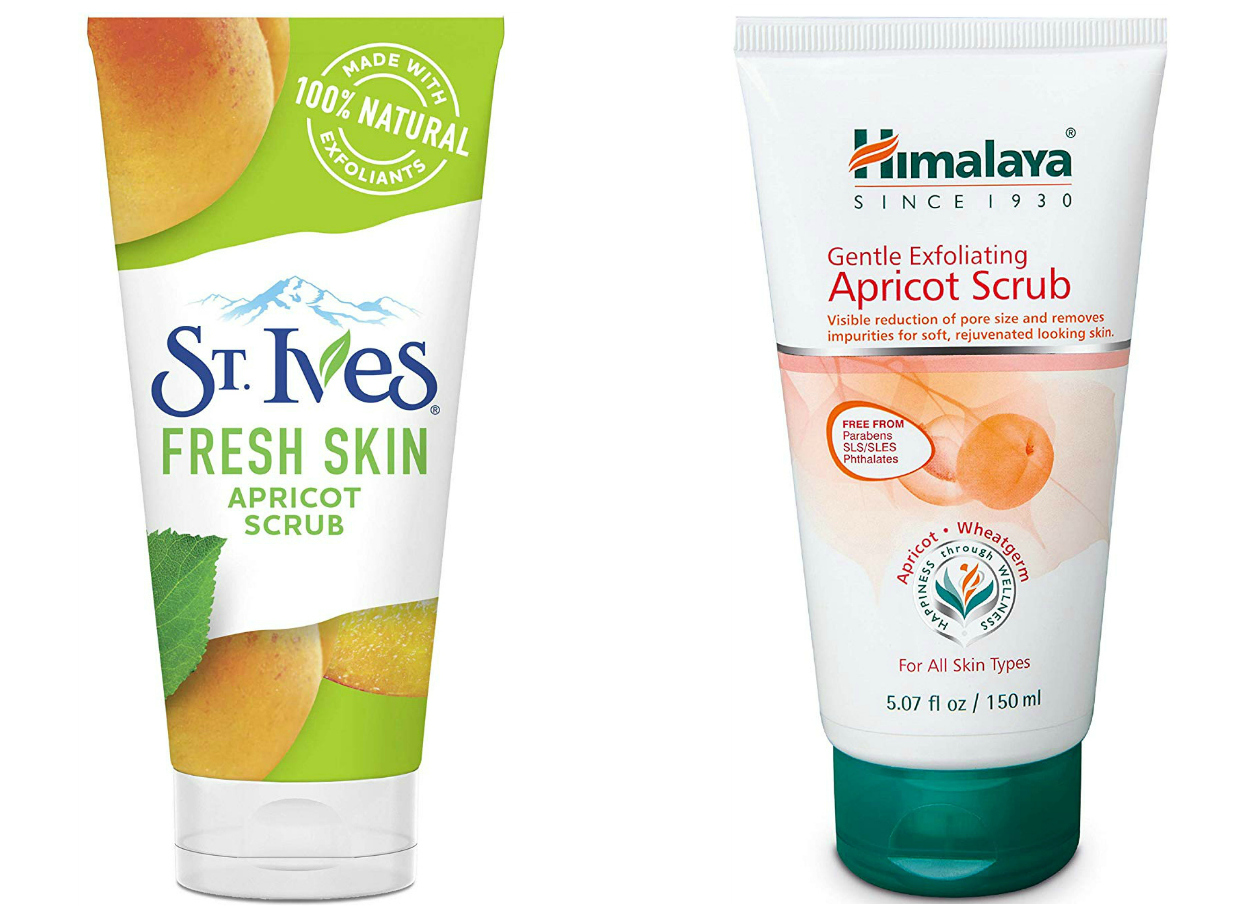 Exfoliation
My first mistake was to stop using one of my favorite beauty products: St Ives Apricot Face Scrub. After four months of travel I was running low in my face scrub supply and they don't have this brand in Asia.
However, I've since found out that Himalaya Herbals also has a similar product and this brand can be found in many places where I wasn't able to find St Ives.
Start using a product such as these as part of your cleansing routine and don't forget to take a bit to keep your skin fresh on your travels.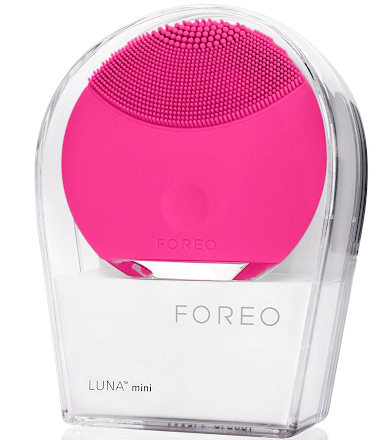 Facial Brush, Massager & Cleanser
Cleansing Facial
A more in depth approach to routine exfoliation is scheduling a professional exfoliating facial. I couldn't believe how absolutely radiant my skin looked after I had mine. I wish I had done it sooner!
Women also rave about the at-home Clarisonic Cleansing System. They even have a travel-size version, too.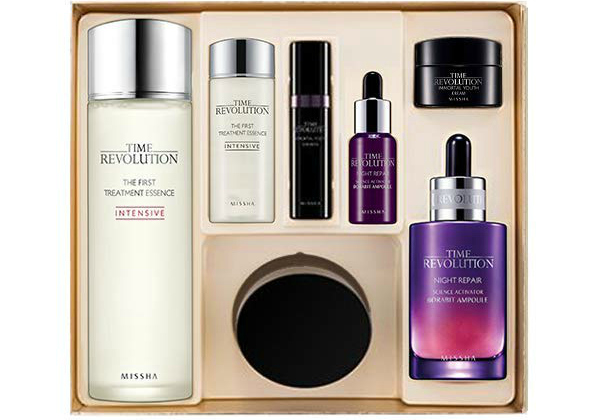 Gentle But Effective Products
Fortunately, I had a stopover in Seoul as I made my way back to Los Angeles from Manila and I took advantage of the extensive skincare availability at the airport's duty-free shops.
Fully stocked with everything I needed, I decided to try the highly recommended Korean Ten Step Skincare Routine. Have you heard of it?  I'm not a beauty junkie, but after using these products I am a convert!
I couldn't believe the effects and neither could my friends.
Read more about Korean Skincare Secrets!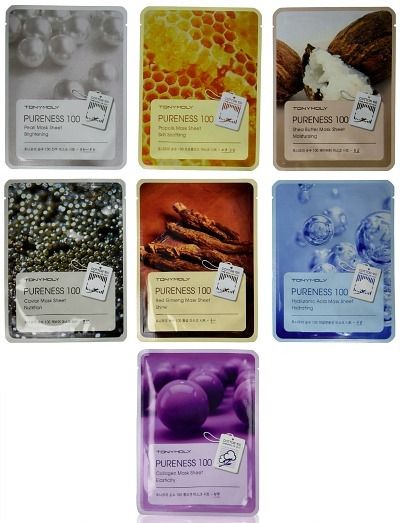 Tonymoly Pureness 100 Mask Sheet
Nourishing Masks
Masks are recommended as part of the Ten Step Korean Skincare Routine and now I realize that this is one of the easiest and most effective things to pack to give your face a loving boost when you're on the road.
After exfoliating to remove dead skin cells, applying a mask can instantly liven dull sun drenched skin.
Warning: certain masks should be applied only at night to avoid exposure to the sun!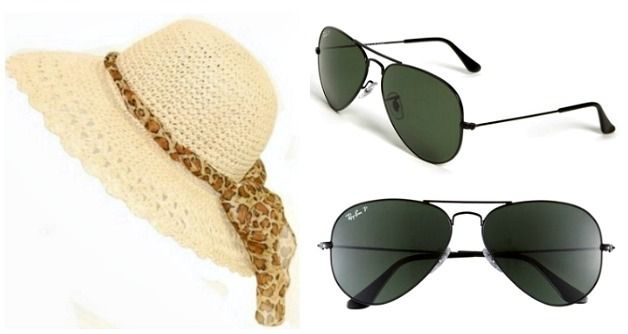 Floppy Straw Hat | Ray Ban Sunglasses
Sun-friendly Accessories
One of the easiest and most stylish preventative measures of sun damage (and wrinkles) is to use accessories such as hats and sunglasses to shield your face.
Use packable sun hats to add a little extra coverage from the sun's rays, especially when walking in the peak daylight hours.
Don't forget your sunglasses and consider getting a polarized pair! My skin wasn't the only thing to take a beating last year; my eyes did, too. Invest in polarized sunglasses especially if you plan to spend extended periods in the snow, sea, or sun.
Find out why I now only use polarized sunglasses.
---
Do you have any other after sun skin care tips? Please comment!
---
For more travel beauty tips, please read:
---
LIKE THIS POST? PIN THIS PIC TO SAVE IT!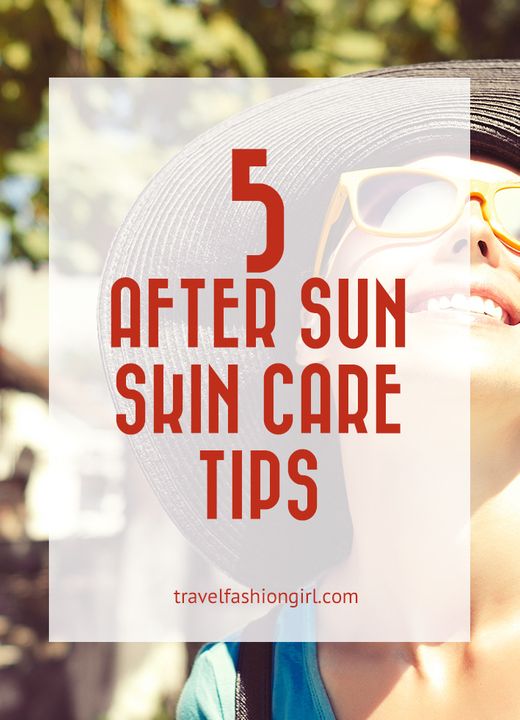 ---
I hope you liked these after sun skin care tips. Please share with your friends on Facebook, Twitter, and Pinterest. Thanks for reading!
---