Support TFG by using the links in our articles to shop. We receive a small commission (at no extra cost to you) so we can continue to create helpful free content. As an Amazon Associate, we earn from qualifying purchases made on Amazon in addition to other retailers featured on the blog. Thank you, we appreciate your support!
Spending any idyllic vacation in the Maldives? You might be surprised to find out what you can and can't wear. Find out what to pack for the Maldives!
---
What to Wear in the Maldives
Written By: Kerstin Lühe
---
Table Of Contents
Spending a vacation in the Maldives is a dream! Small islands with white sandy beaches, azure and turquoise blue waters, palm trees, and a beautiful underwater landscape. Yes, the Maldives is the perfect destination for honeymooners, couples, and travelers that just want to rest and relax and do nothing else.
Read about TFG's choice of honeymoon clothes for the Maldives!
The Weather
While the weather in the Maldives is warm and beautiful year round, there is such a thing as the "coldest" month. It's January, with temps around 81°F, and the hottest month is March with an average of 84°F.
The equator runs right through the islands, so it's summer all year long. You can expect some rainfall; most of the rain falls from September to December. The lowest possibility is from January to April.
Start by reading these general tips on packing for island travel:
Bring mosquito repellent, you'll need it in the evenings!
Clothing Style in the Maldives
With the sun shining year round and high temperatures, you can pack your bag with your most beautiful bikinis and your favorite summer dresses and clothes. Leave winter clothes and worries at home!
The Maldives is a Muslim country; while bathing suits and summer clothing are tolerated on the major resort islands, you need to cover up if you're staying at a local-owned guesthouse or resort. Nudity (like topless sunbathing) is against the law.
If you visit the capital Malé or one of the islands where the locals live during your trip you should dress more conservatively.
Find out how to stay cool when you need to cover up in hot weather!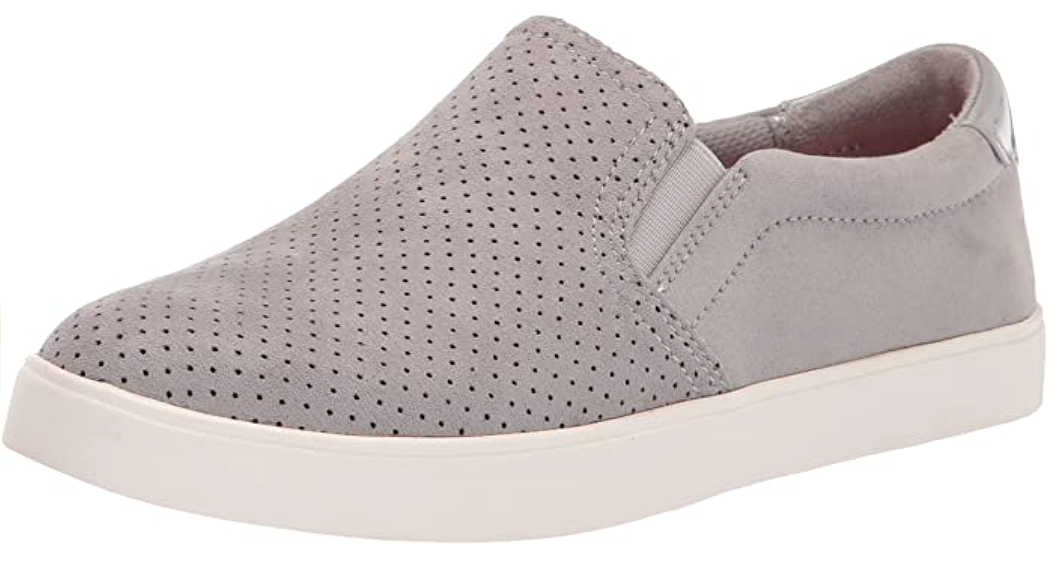 Getting There
Yes, it's perfect summer weather in the Maldives, but wear sneakers, pants, and a sweater or cardigan with a scarf on the flight there. Air-conditioning can be very cold on the plane.
You'll want to look your best when you travel! Read my tips to Pack Light Stylishly!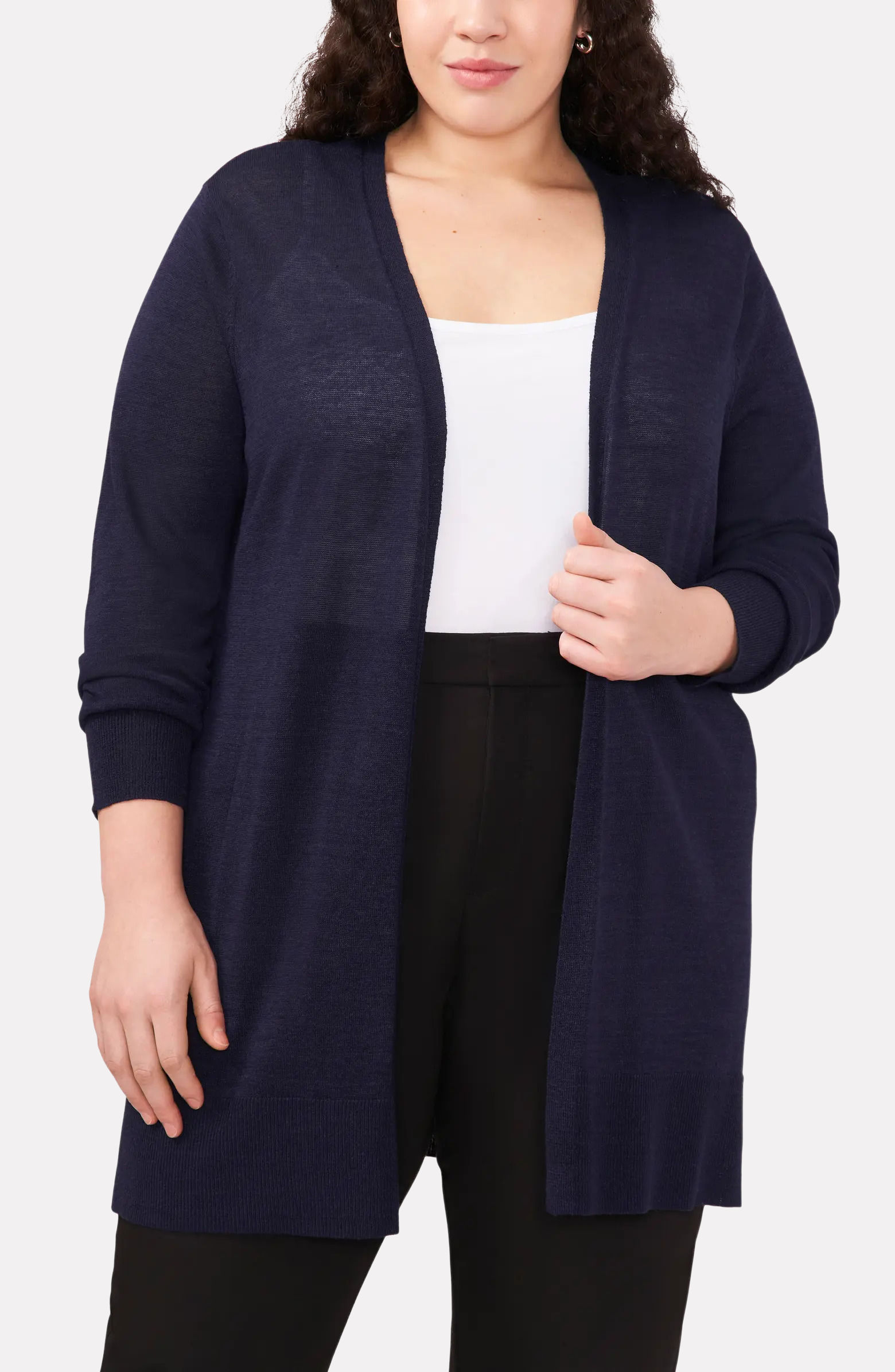 Halogen Linen Blend Cardigan: Regular Sizes XXS-3X | Plus Sizes 1X-3X
As soon as you've landed, you can remove your outer layer and pack it into your bag. You can easily wear your travel pants in the evening or to a restaurant.
We've rounded up the best anti theft travel bags for women, checkout their favorite styles.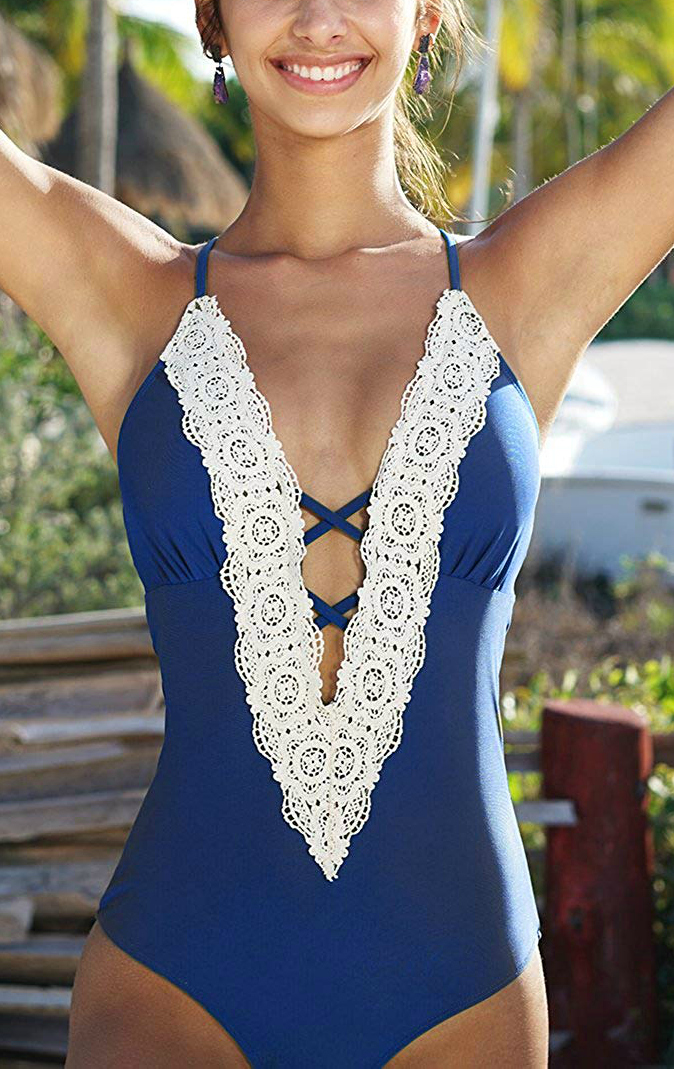 What to Wear in the Maldives: During the Day and On the Beach
During the day you can easily wear bikinis on the beach; just choose your favorite bikini or bathing suit and a sarong, cover-up or beach dress and you're good to go!
Read this post on how to find the best swimsuit for your body type!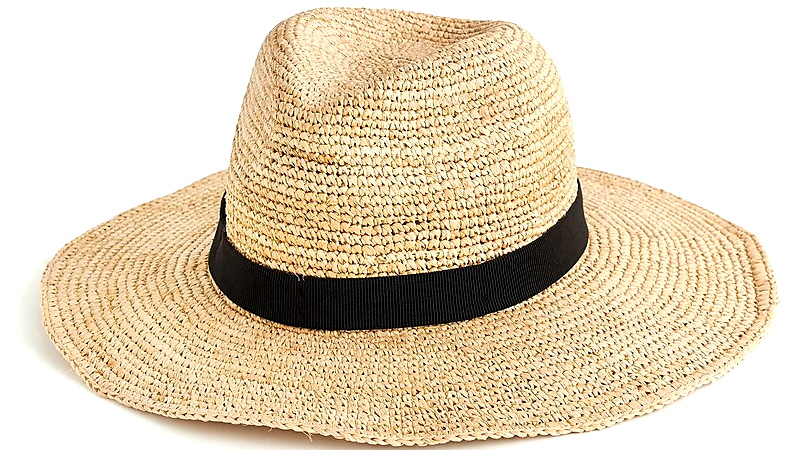 Remember, the sun is strong here and there isn't really a place to hide except in the shade of the palm trees. So bring the most powerful sunscreen you can find and wear a big hat.
Get more coverage with these best sun hats!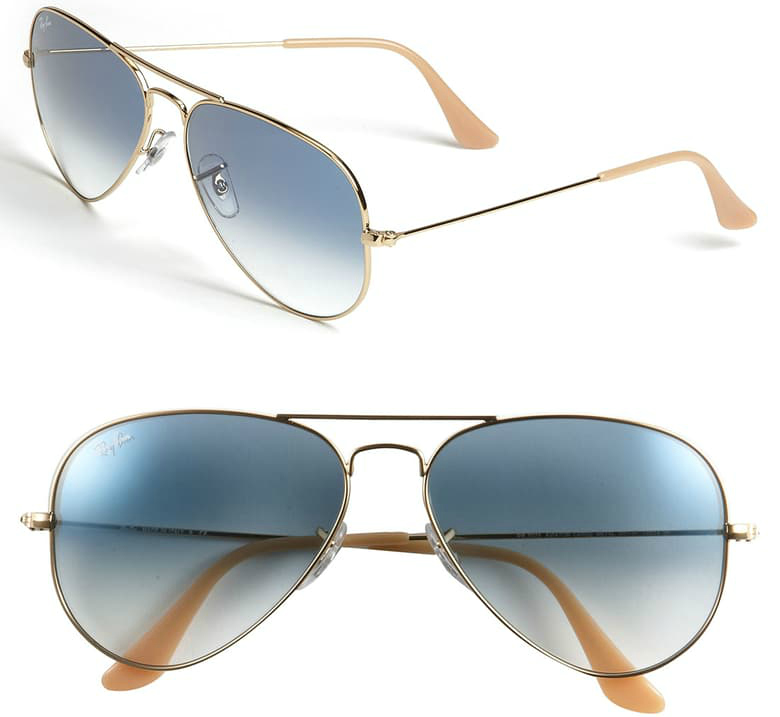 Ray-ban Standard Original Sunglass
And bring your favorite sunglasses! Can you imagine sand so white it's almost blinding you?
Find out the benefits of polarized sunglasses, plus my top picks!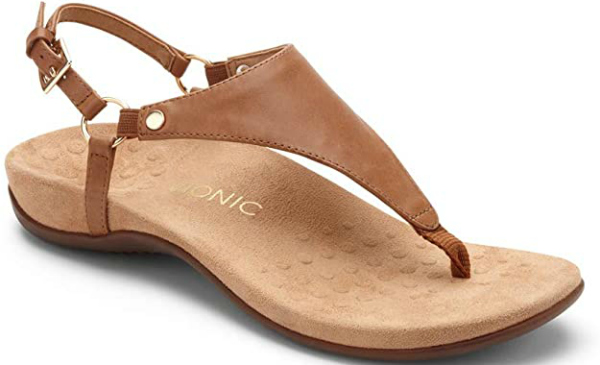 As for shoes: you don't need shoes! The pathways will be sandy; it's fine to walk around barefoot. But for walking to and from the beach, a casual pair of flip-flops or sandals will do. You won't be doing much walking anyway, mostly lounging.
Here are our top comfy sandals for the beach and these are our all time favorite flip flops!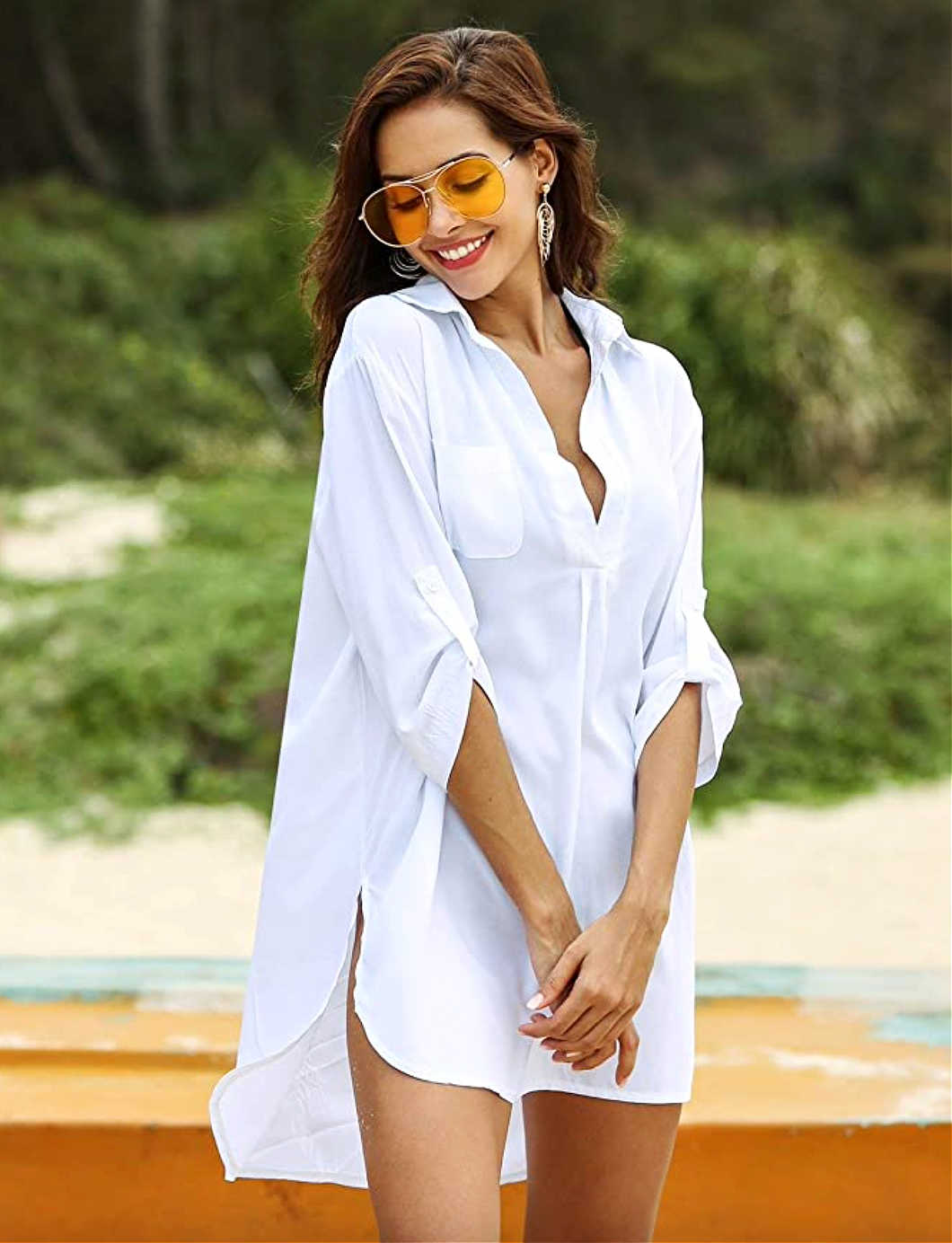 What to Wear in the Maldives: Boat Trips
Don't miss out on the boat trips offered by your resort! Choose a lightweight shirt tunic or shorts, a shirt, and a straw hat to protect your skin from the sun. (The sun is even stronger on the water, as the water reflects the sun's rays!)
These are the best swimsuit coverups of the season!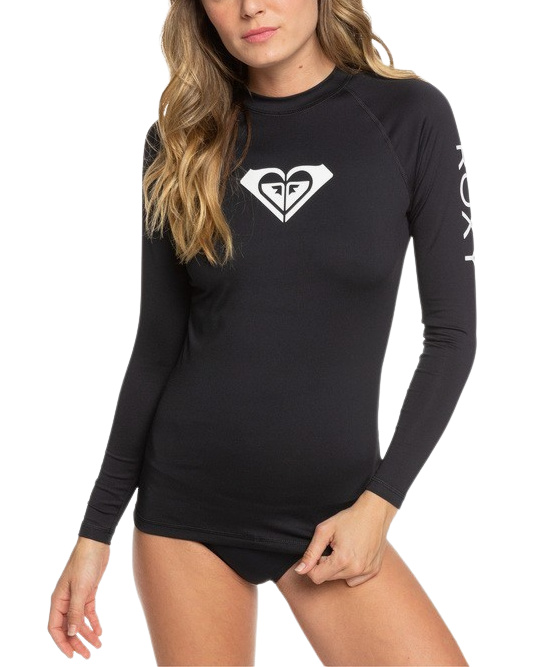 What to Wear in the Maldives: Snorkeling and Diving
If you're a diver or snorkeler, use a rash guard. Once you take a look underwater, you'll find that you want to watch the colorful fish for hours! It's easy to get sunburned. A rash guard will protect your skin from the sun, especially during snorkeling.
Check out how to choose the best snorkel gear for beginners!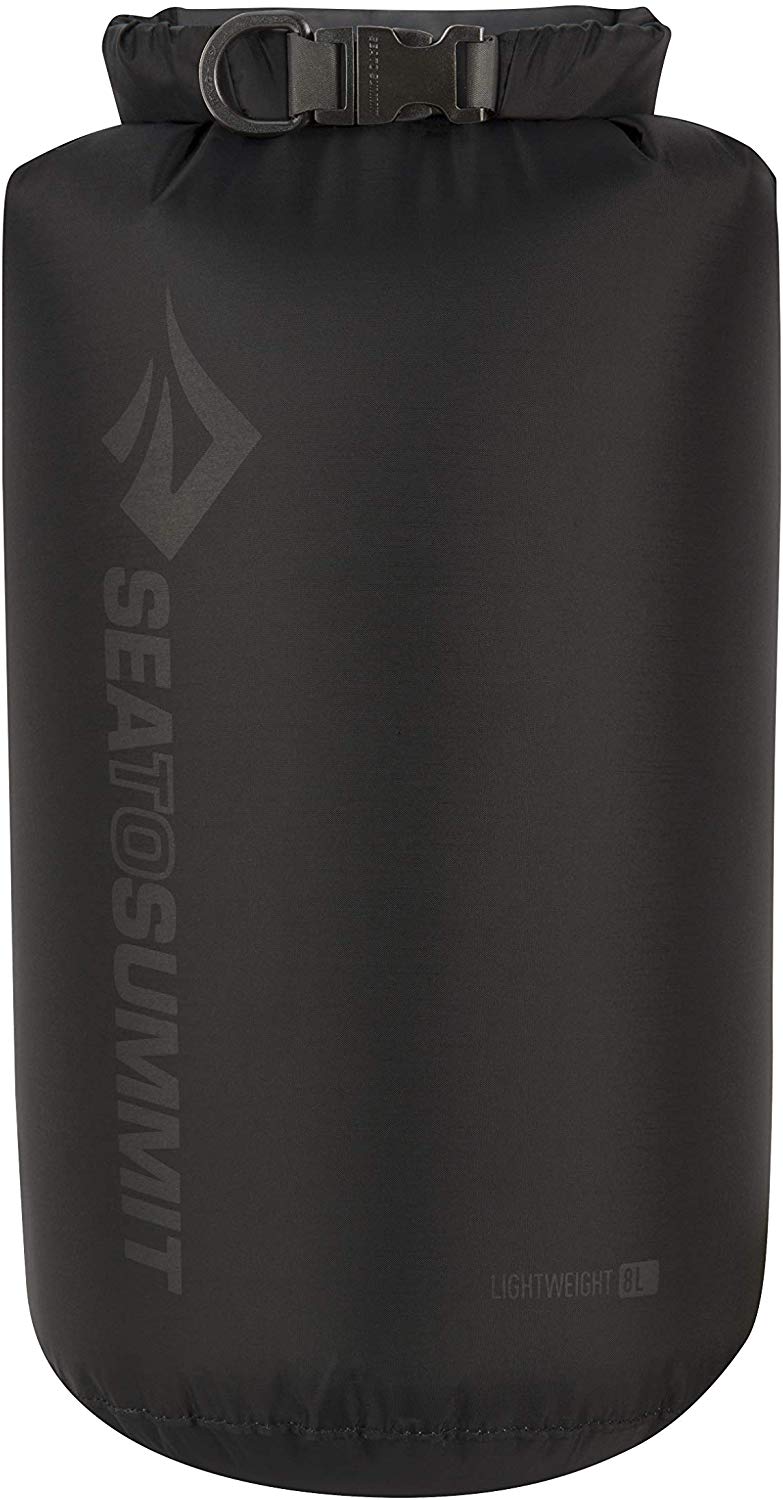 Pack a dry bag. All your personal items will be protected and water and sand can stay out. Don't forget your underwater camera; you'll want to capture everything you see!
If you plan on scuba diving, the water might be warm enough to wear a shortie or just a rash guard and swim shorts. In this packing list you can see a full list of the lightweight scuba gear we packed for our trip to the Maldives.
Read this post for scuba diving liveaboards in the Maldives!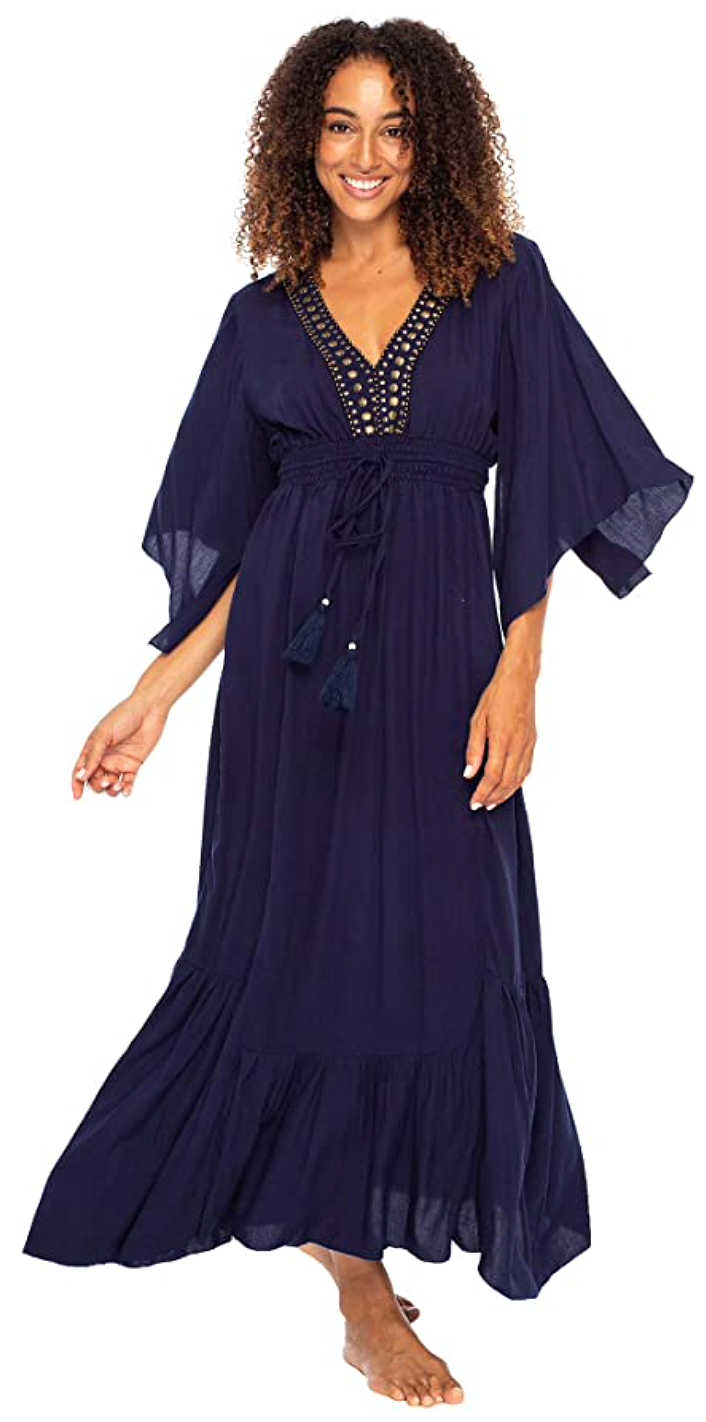 Back From Bali Long Maxi Dress
What to Wear in the Maldives: In Restaurants
In restaurants, the staff will most likely ask you to wear clothes, not just your bathing suit. A summer dress is perfect. Depending on whether you stay at a tourist or local-owned resort, they can ask you to cover your shoulders.
We've got a round up of the most beautiful summer maxi dresses!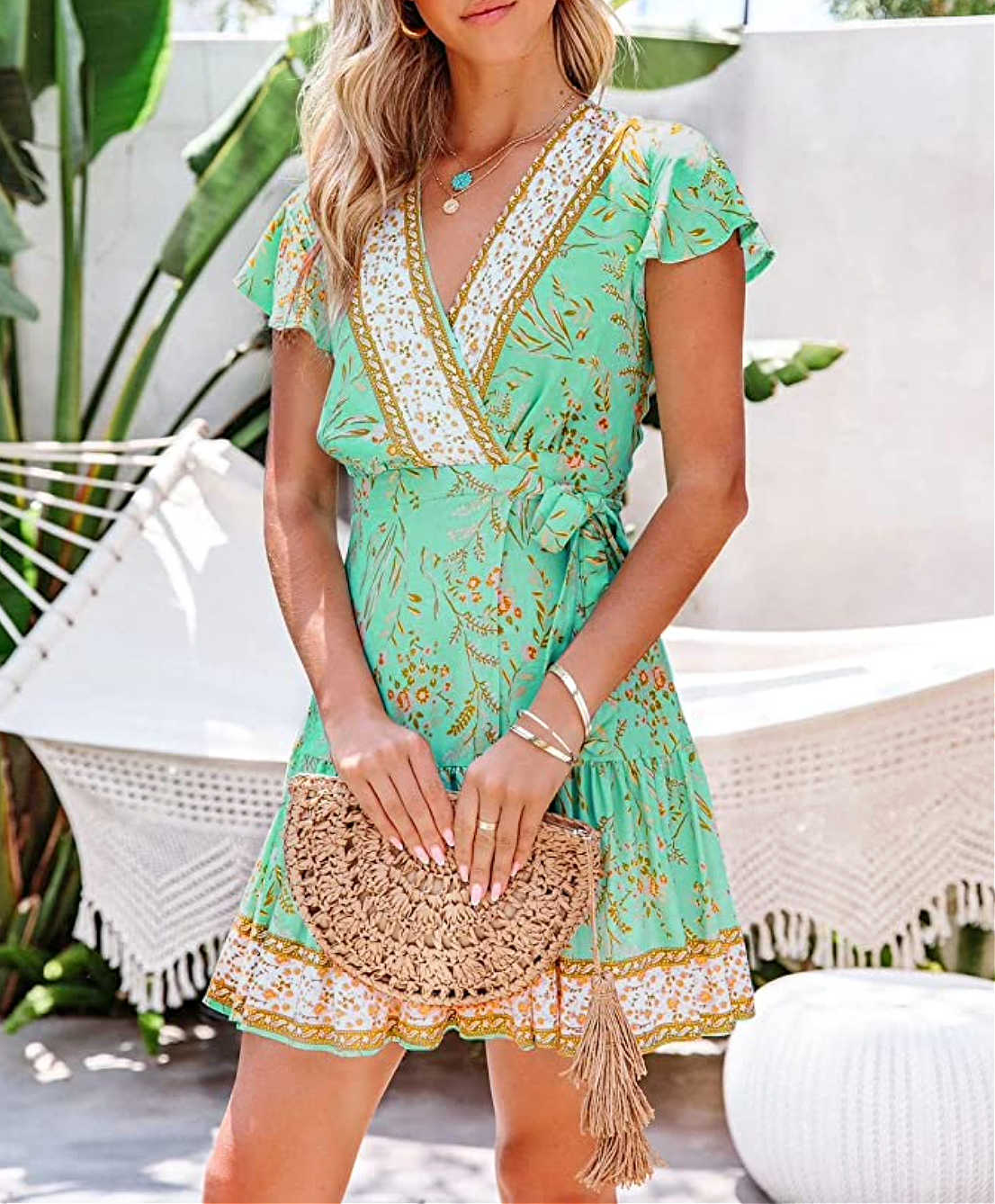 What to Wear in the Maldives: In the Evening
You'll be walking around barefoot during most of the day. However, in the evening people like to dress up a bit with a nice evening dress and flats, dress sandals. Leave the high heels at home.
Shop these beach dresses you can wear on and off the beach!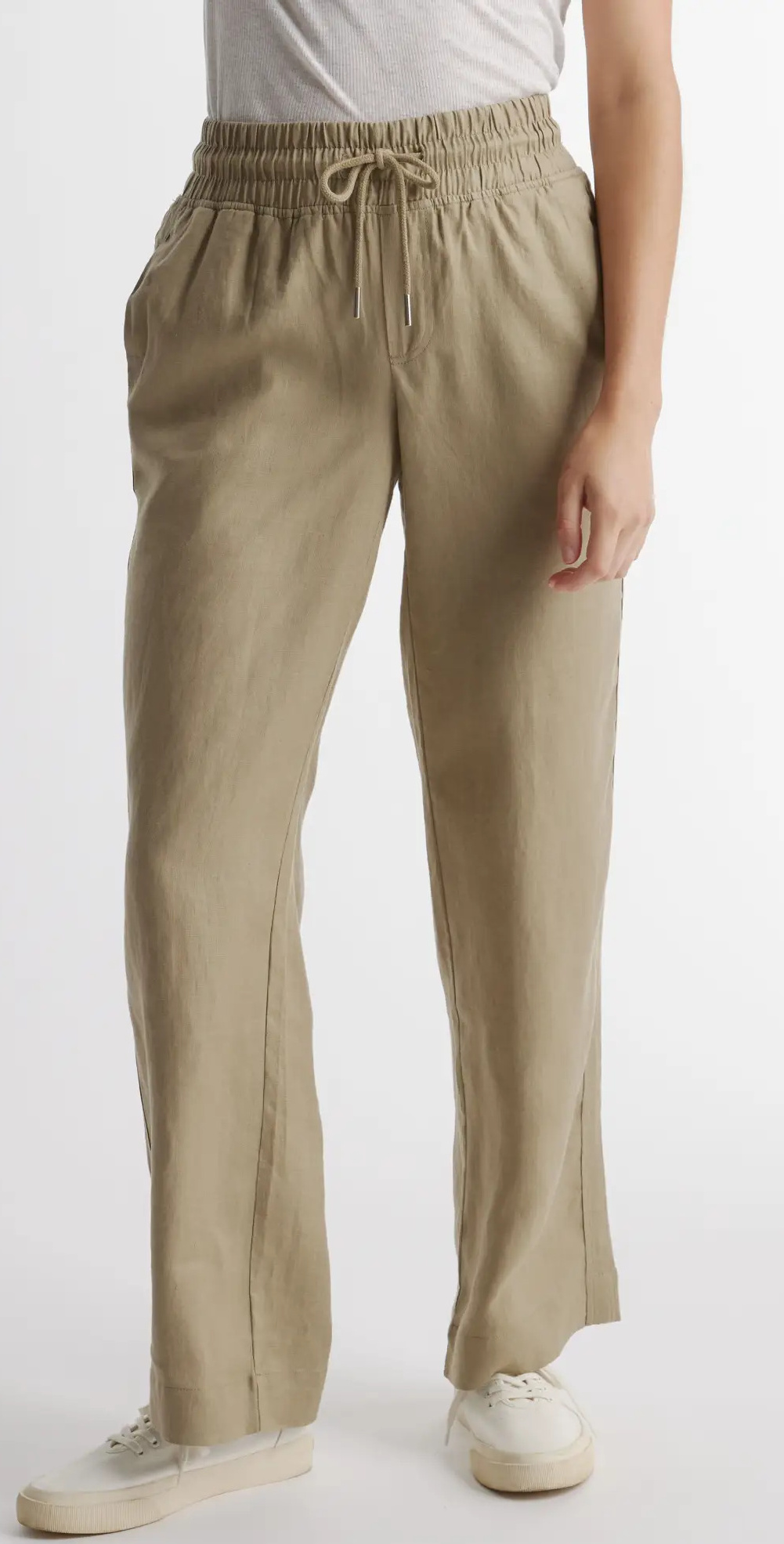 What to Wear in the Maldives: Inhabited Islands and the Capital, Malé
If you visit the capital Malé or other islands where locals live, dress conservatively and cover your knees and shoulders. This can be lightweight summer pants with a lightweight shirt that cover your shoulders.
Linen clothing is perfect for summer and warm weather travel!
A Word of Advice
Keep in mind that the islands are remote; it's best to bring whatever you need from home. You might have a small shop at your resort with the most necessary things, but they will be expensive.
How Editor-In-Chief Alex Does Maldives Style
---
What are your tips on what to wear in the Maldives? Share in the comments below!
---
 For more vacation packing tips, please read:
Suggested travel resources:
---
LIKED THIS POST? PIN THIS PIC TO SAVE IT!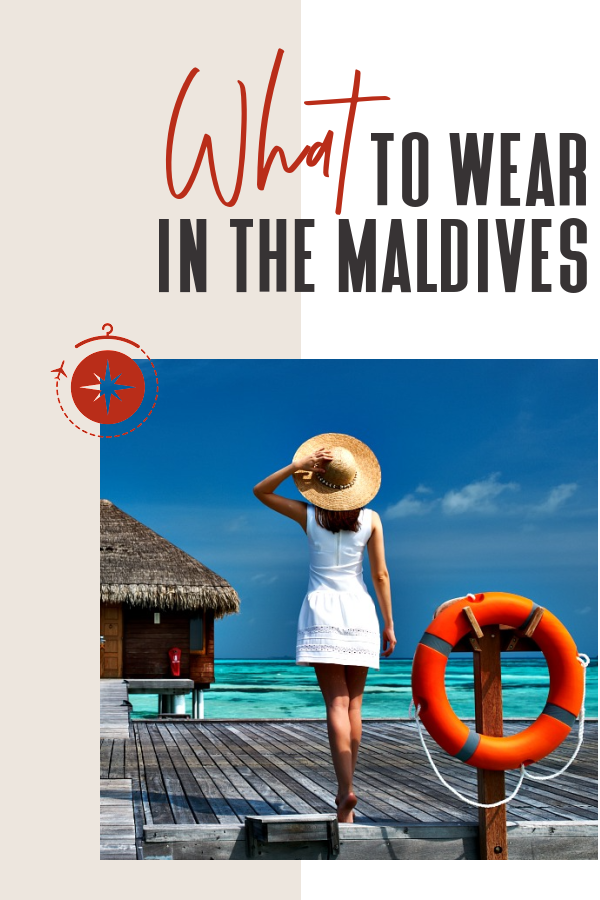 ---
I hope you liked this post on what to wear in the Maldives. Please share with your friends on Facebook, Twitter, and Pinterest. Thanks for reading!
---
Author Bio: Kerstin is a freelance copywriter and dive instructor from Germany and has spent the last three years chasing the sun in Asia, North America, and South America. She loves diving, has a sweet tooth, and is currently working on her copywriting business.
---