Support TFG by using the links in our articles to shop. We receive a small commission (at no extra cost to you) so we can continue to create helpful free content. As an Amazon Associate, we earn from qualifying purchases made on Amazon in addition to other retailers featured on the blog. Thank you, we appreciate your support!
New Zealand is one of the adventure capitals of the world with jaw-dropping mountains, crisp blue lakes, beautiful beaches, and a bustling capital. If it's not on your list yet, it should be, soon! It's an absolute must! Here's what to wear in New Zealand!
---
What to Wear in New Zealand
Written By: Marijs Vrancken
---
Table Of Contents
New Zealand is an incredible country, and both the north and south islands offer amazing sites and activities, from city tours to nature excursions. One of the best things about New Zealand is that you can visit any time of year and have a wonderful experience.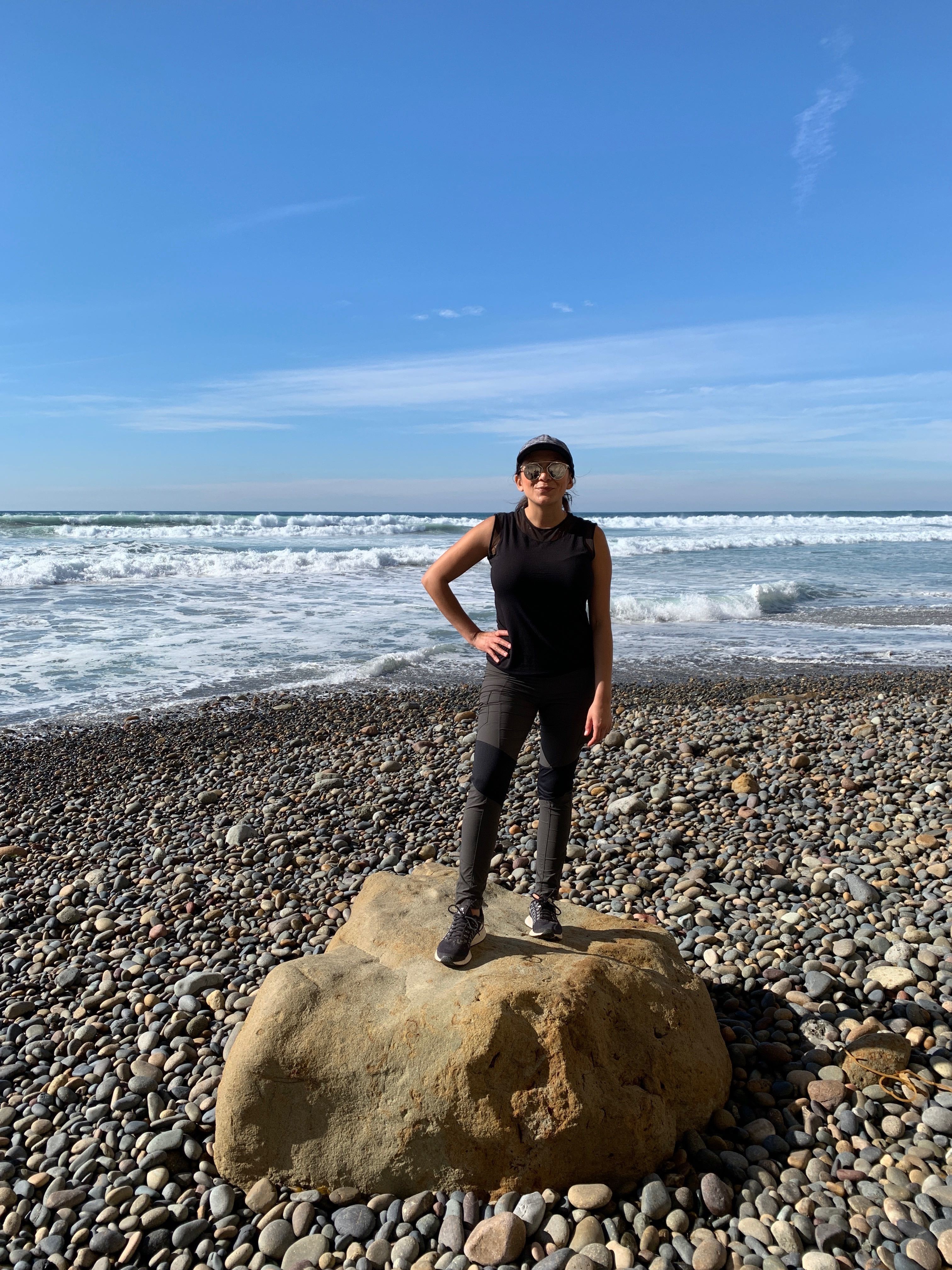 What Should I Wear in New Zealand?
The most important factors in planning and packing for New Zealand are the activities you'll be doing on your trip AND the weather.
Always, always, always check the weather forecast before your trip. Once you've researched the weather, you can focus on creating a capsule travel wardrobe, which should easily fit in a carryon suitcase with the help of packing cubes to compress your clothing.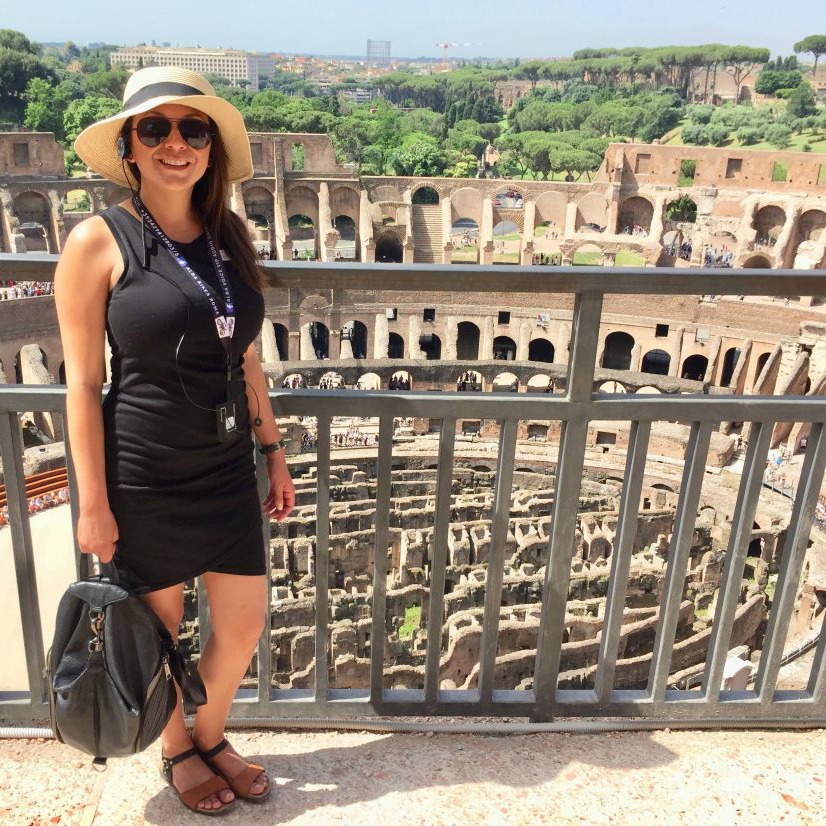 Outfit Details: Ruched Sleeveless Dress | Naot Sabrina Sandals | Rebecca Minkoff Bag | Hat
New Zealand Clothing Style
As you plan your New Zealand packing, keep in mind that when it comes to style, kiwis tend to be quite laid-back.
On the South Island, you'll notice that people will rarely even change for Friday night drinks – they might even go barefoot if it was allowed! Packing your nicest pair of heels is therefore really not necessary when just visiting the South Island.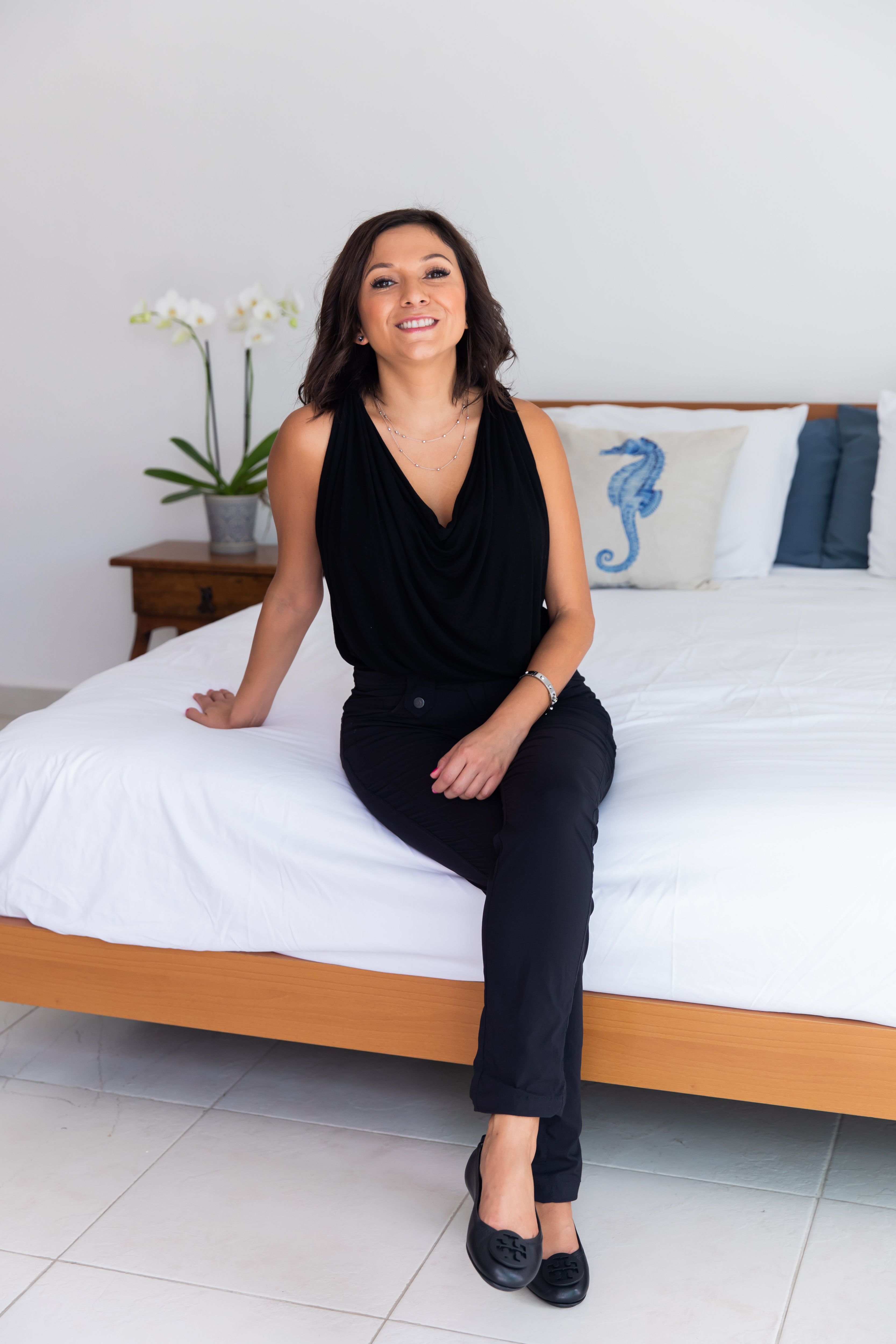 Outfit Details: Michael Stars Draped Top | Pants | Tory Burch Minnie Ballet Flats
People on the North Island do like to dress up a little more with hip cities such as Auckland and Wellington. So if you did pack that nice dress and heels, this is where you're going to want to show it off. However, a nice top would probably save you some space and can go nicely with the jeans you have to pack anyway.
Top | Longsleeve | Tee | Henly | Shirt | Jeans 1 | Jeans 2 | Pants | Dress 1 | Dress 2 | Coat | Jacket | Boots 1 | Boots 2 | Scarf | Bag
What to Wear in New Zealand: Fall and Winter
While the North Island stays milder, the South Island will get icy cold during autumn and winter. As New Zealand has snow covered caps even in the summer, there will be more snow in the winter.
Some parts of the country will be battling icy winds and other parts will have rain – and lots of it. The sun will come out occasionally, but you should be layering for the cold and wet winter.
Expect anything from below freezing to a 70°F / 16°C and sunny day during the winter months and between 43- 68°F / 6-20°C in the autumn.
Read these tips on what to wear on a rainy day!
New Zealand Packing List for Fall and Winter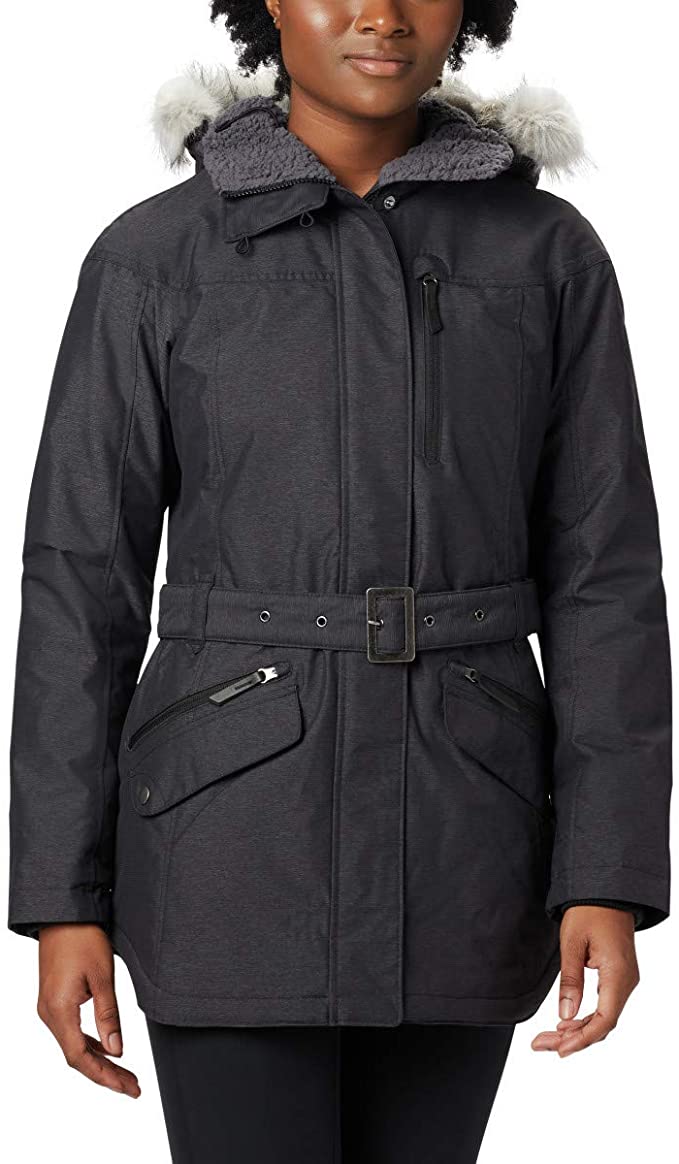 Columbia Carson Pass Ii Jacket
Because you're expecting cold weather, autumn and winter are the seasons in which you'll be packing the most.
An absolute essential item you need to bring as you plan what to wear in New Zealand is a warm jacket that can handle the snow. You might even want to consider adding a snow-proof pair of trousers to go with it. Pack an extra pair of jeans as your other one is bound to get wet and cold.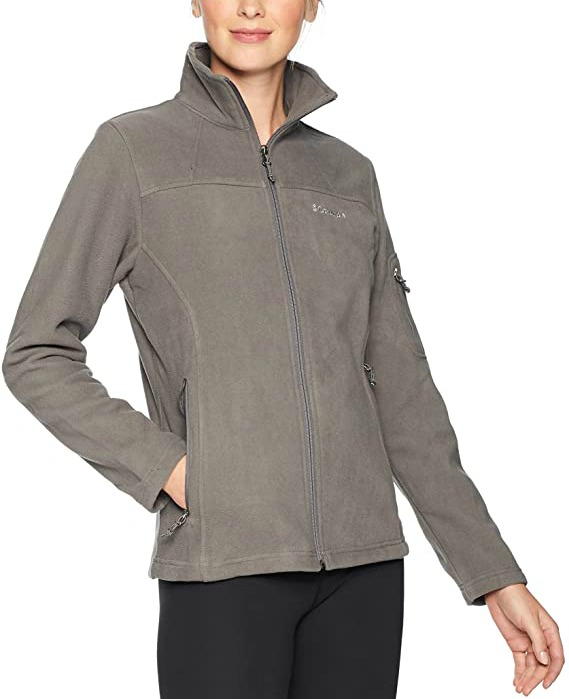 Columbia Full Zip Fleece Jacket
Adding gloves and a wool hat to your warm scarf will be a must as well as another top layer. This extra layer should be warmer than a normal sweater but less warm than your ski jacket.
A zip-up fleece jacket would be a good alternative here. Adding a few pairs of warm socks are, of course, a given.
Learn how to pack for cold weather here!
Tee | Top | Tank | V Neck | Longsleeve | Jeans 1 | Skirt | Shorts | Dress 1 | Dress 2 | Jacket | Raincoat | Boots | Flats | Scarf | Bag
What to Wear in New Zealand: Spring and Summer
In spring, weather will be warming up on both islands and you'll finally be able to enjoy the sun a bit more! However, that doesn't mean you'll stay dry. Even in summer you'll always want to have your rain jacket and scarf on hand.
That nice denim jacket also comes in handy when layering on cold summer and spring nights. Summer days can get as high as 86°F / 30°C but can reach under 50°F / 10°C when it becomes evening.
During spring you can expect anywhere between 41-68 °F / 5-20°C. Be prepared for any and all weather conditions!
New Zealand Packing List for Spring and Summer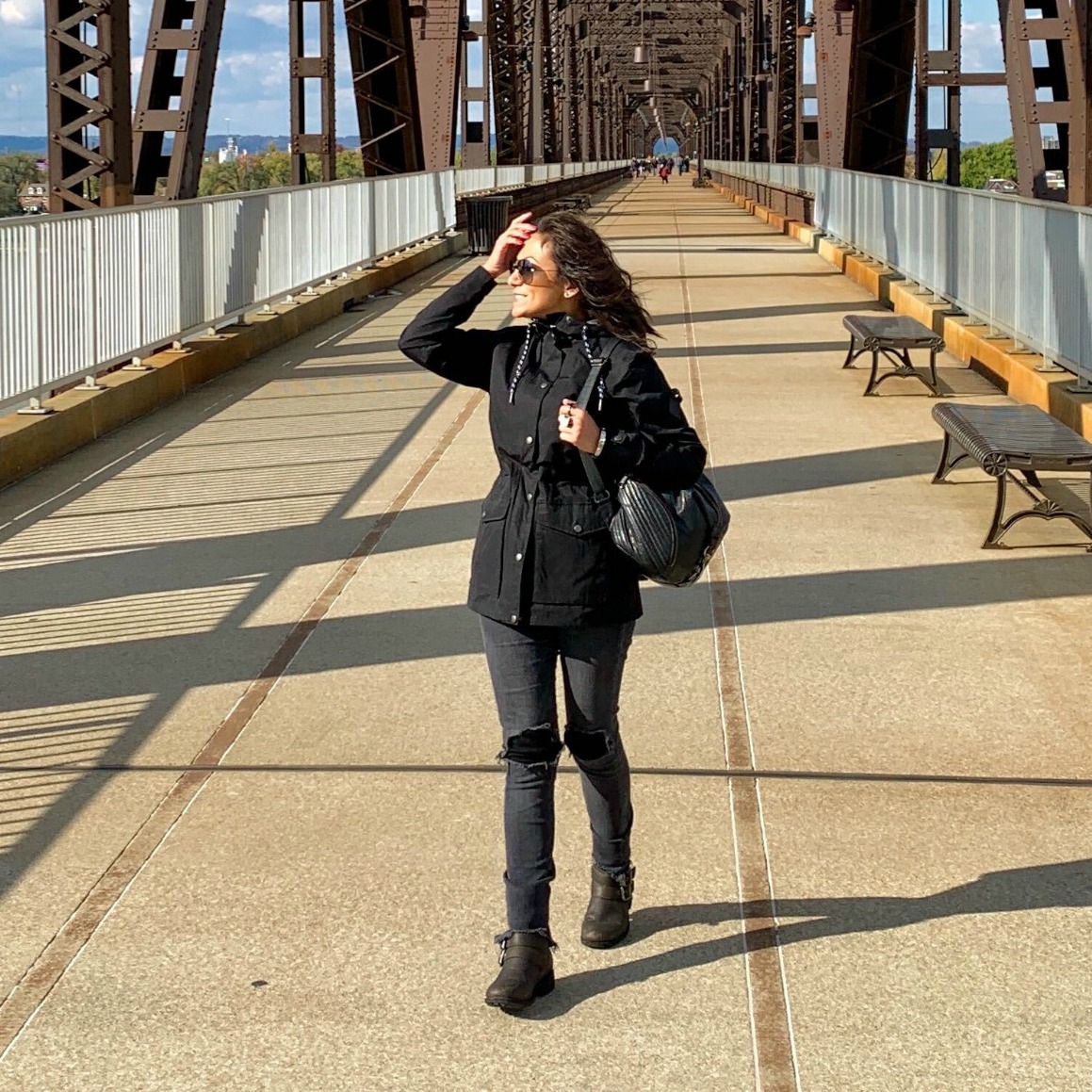 A major plus when planning what to wear in New Zealand is that you can skip the big snow jackets in summer and spring, you will still need a basic jacket and a rainproof jacket for layering and keeping you warm when the sun disappears.
You'll be happy to have those layers with you. Yes, even that warm winter scarf.
Find out why we love these lightweight jackets for summer travel!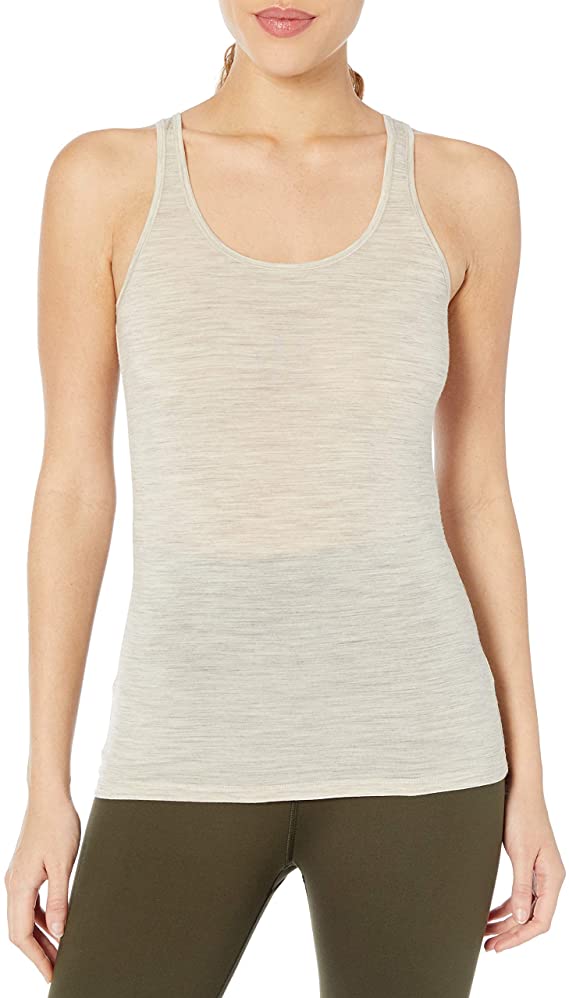 Icebreaker Siren Merino Wool Tank
When the sun comes out to play, it can warm up quite fast. Just as in autumn or winter, layering will always be key in New Zealand. Switching a couple of your t-shirts for some lighter tank tops can be an excellent idea.
Adding a lighter shoe such as an espadrille is perfect for New Zealand's fickle weather.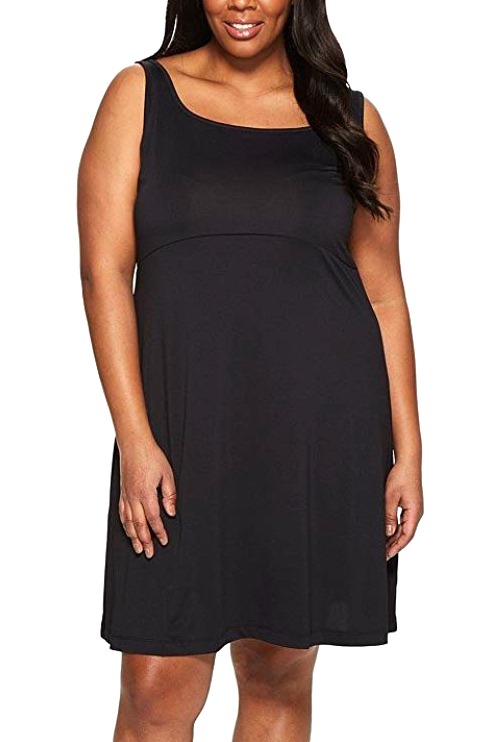 Columbia Sportswear Freezer III Dress
Even though you won't be able to wear it on a daily basis, adding a pair or two of shorts or skirts will be a relief when you need to cool down. When focusing your travels to the North Island, I would even suggest throwing in another skirt and a summery dress.
If you're planning to do some beach hopping on the North Island, taking a second bikini and a summer coverup is a good option. But always keep some warm layers close by!
Check out our readers favorite swimwear and the best swimsuit coverups for travel!
Watch the video above to learn more about how to pack according to your trip activities.
The Essential New Zealand Packing List
We've made this super simple and helpful by creating the ultimate packing list for New Zealand: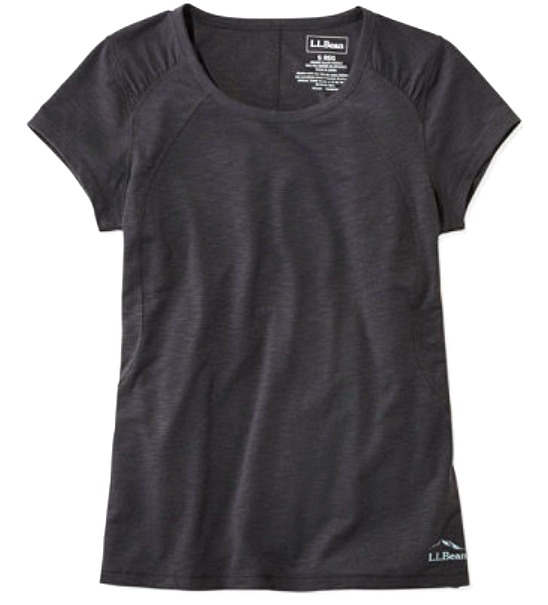 Clothing
1 pair of jeans
1 pair of hiking trousers
1 sweater to keep you warm
Thermal underwear + socks
1 rain and windproof jacket. A travel size umbrella will keep you dry in the cities, but the wind that accompanies the rain is quite strong, so it won't last long elsewhere.
1 denim jacket or something similar that will give you warmth and will look nice in the cities
Warm scarf
5-7 t-shirts made of natural material that breathe well
A nice top or dress to wear for a night on the town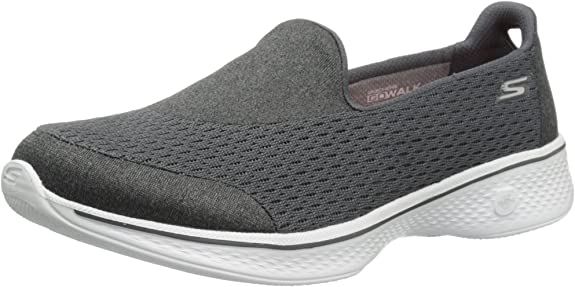 Skechers Go Walk 4 Charcoal Comfortable Sneakers
Shoes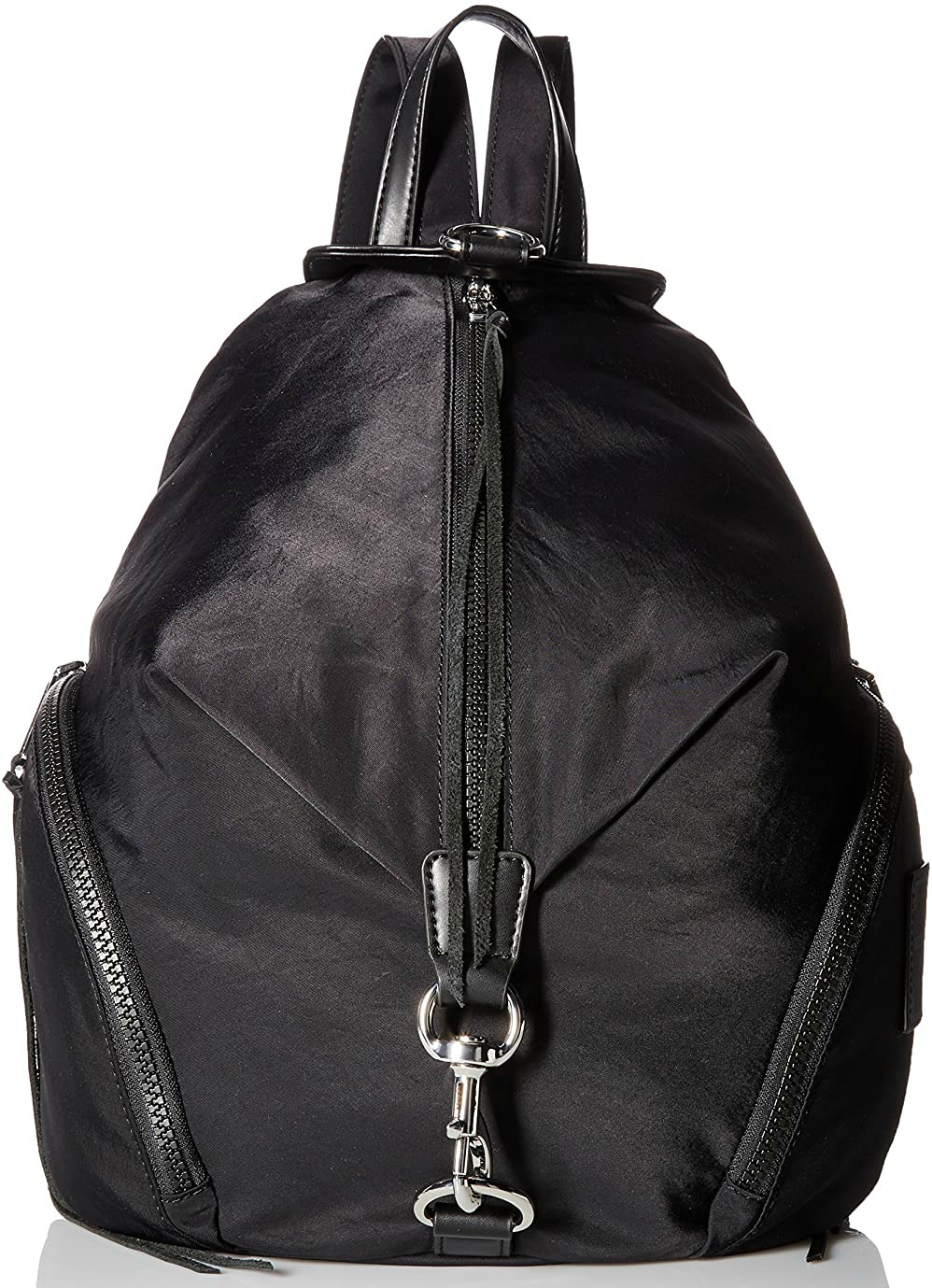 Basic Necessities and Accessories
Sunscreen (necessary in every season).
Sunhat: Looks good in photos and protects you from the sun.
Bug spray: Cold or warm, the sandflies will always come to the party.
Bikini or swimsuit: an obvious addition in summer but even in the winter you can have a dip in the hotel pool or in one of the many hot springs.
Day pack: as you'll most likely be going on several hikes. A day pack will be necessary through most of your trip.
Toiletries, travel towel, and anything necessary for basic hygiene.
Other adventure essentials: depending on which activities you are going to do.
Electrical equipment such as phone, camera, GoPro, etc.
Learn our hacks with packing cubes in this video!
How to Pack Clothing for New Zealand
One way to organize your travel wardrobe is by using packing cubes. The Compass Rose packing cubes have a numbering and color system so it's easy to identify where everything is! The video below demonstrates this.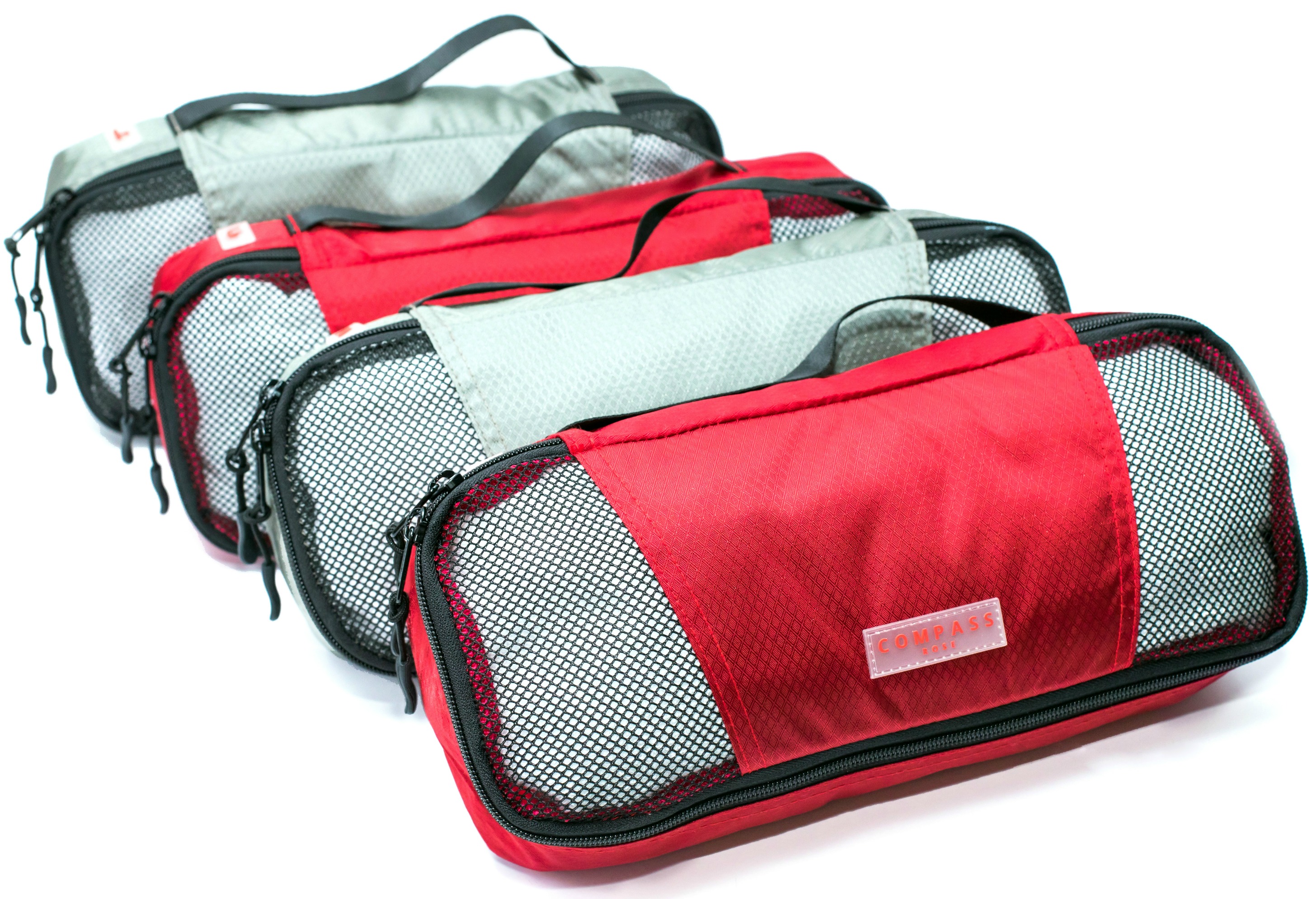 We also put together a five-part YouTube series showing the different methods to use packing cubes for travel. If you use this specific packing strategy, packing cubes can also compress your belongings. This is the secret to traveling carry-on only!
Watch this video that shows how you could pack for a trip with hot and cold weather.
New Zealand Packing Tips
Planning your New Zealand packing list poses a few challenges. The weather can change in a matter of minutes, meaning that you have to be prepared for sun, rain, wind, and maybe even snow.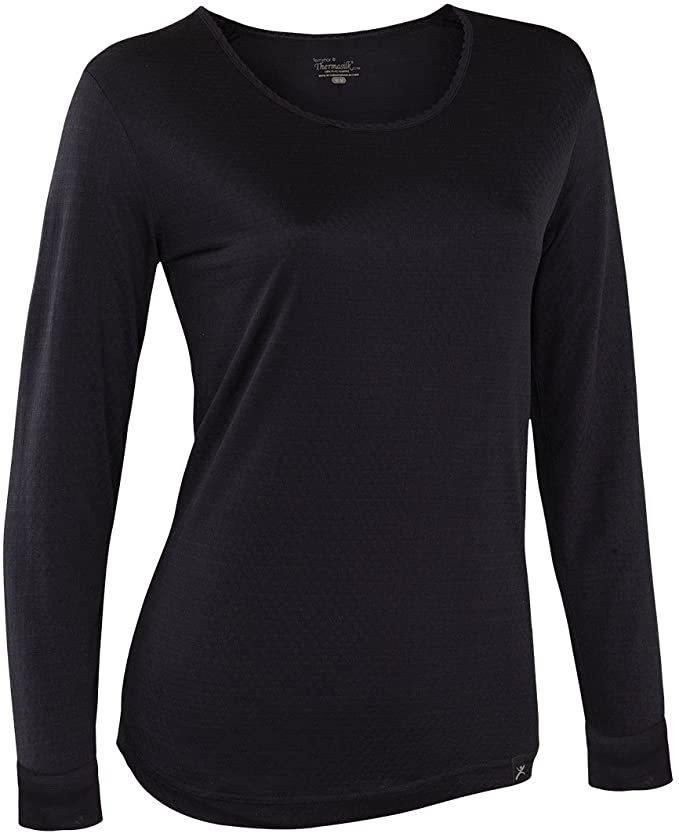 This applies not only for winter but also for summer. Therefore, the key tips I can give you for packing is to layer, prepare for cold and wet weather, and take shoes that can handle such weather. Keep this in mind when wondering what to wear in New Zealand.
Find out why thermal long underwear is a must for traveling light (and staying warm) in winter!
The most important thing to know when planning what to wear in New Zealand is that you should pack for "four seasons in one day", which means your packing list won't change drastically for winter versus summer. As the weather is forever changing, be prepared to have one outfit that's wet and then needing a second warm outfit ready at any time.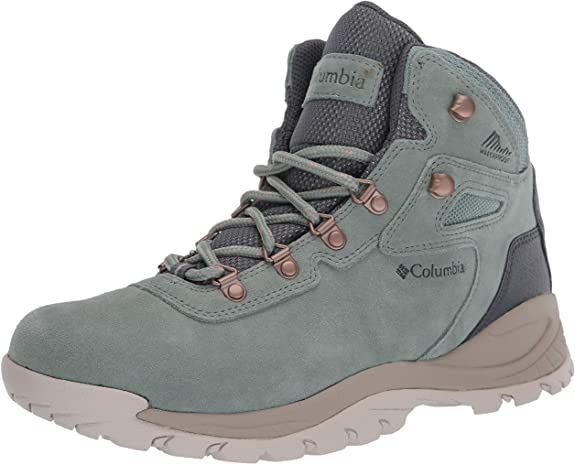 Columbia Women's Newton Ridge Plus Waterproof Hiking Boot
Visiting New Zealand in summer will mean a few more summery items, while visiting in winter will mean adding a thick coat. The basic packing list will remain the same.
New Zealand is one of the few countries in which I would say that having a decent pair of hiking boots is a good idea. It will add to the bulk of your luggage so wear them on the plane to save weight!
What are the best hiking shoes for women? Take a look at our top picks!
Check out this video of our review of the best lightweight luggage to help you choose the best one for your trip.
New Zealand Luggage Tips
So the hard part's out of the way; after much turmoil you've finally figured out exactly what to wear in New Zealand – now it's time to get packing! Which luggage will work best for you?
Depending on how many days or weeks you're traveling, you may want to use packing organizers, which allow optimum use of the space in your luggage, keeping everything organized and in place during your travels, and making the task of unpacking and repacking simple and stress-free.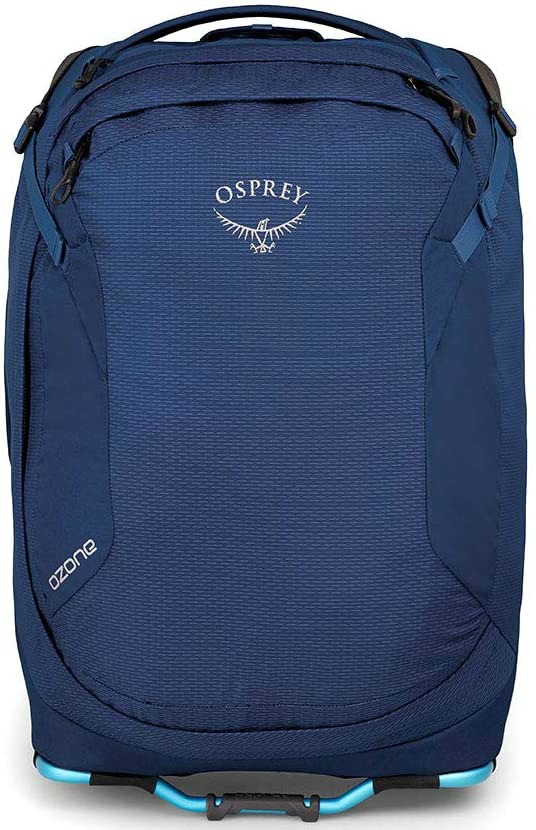 Osprey Ozone Wheeled Carry-on 42L/21.5″
Choose a lightweight practical carry-on, such as the Osprey Ozone, which is a personal favorite. Keep in mind that most budget airlines have a carry-on bag allowance of 55cm x 40cm x 20cm. Always check your airlines individual baggage rules and regulations in advance.
New Zealand Accomodations
We love Airbnb for accommodation in New Zealand. Sign up here for a free $40 credit!
I prefer to book "the entire home" instead of opting for shared accommodation on Airbnb. Aside from safety, I also like to feel like I'm living in the destination. It's a small taste of local life plus you get more amenities than you would at a hotel such as a kitchen and washing machine.
If you prefer the convenience and comfort of a hotel room, I like using both Agoda.com and Hotels.com. Tip: Hotels.com gives you a free night for every ten nights you book!
For hostels, we recommend Hostelworld and Hostelbookers. Always read the reviews before booking to get the best idea if the hostel is right for you. Some are quiet and family friendly while others are known for their party atmosphere.
New Zealand Transportation
There are seemingly endless ways to travel around New Zealand. For touring around one of the islands, you can rent a car or motorhome. Many visitors rent a vehicle because the roads are easy to navigate and you can travel on your own schedule.
If you're on a budget or don't want to drive, you can take a public bus, coach, or train. Several tour companies offer "hop-on, hop-off" passes, which is ideal for backpackers who want to visit multiple cities.
To travel from one island to the other, you can take a passenger or vehicle ferry or hop on a plane.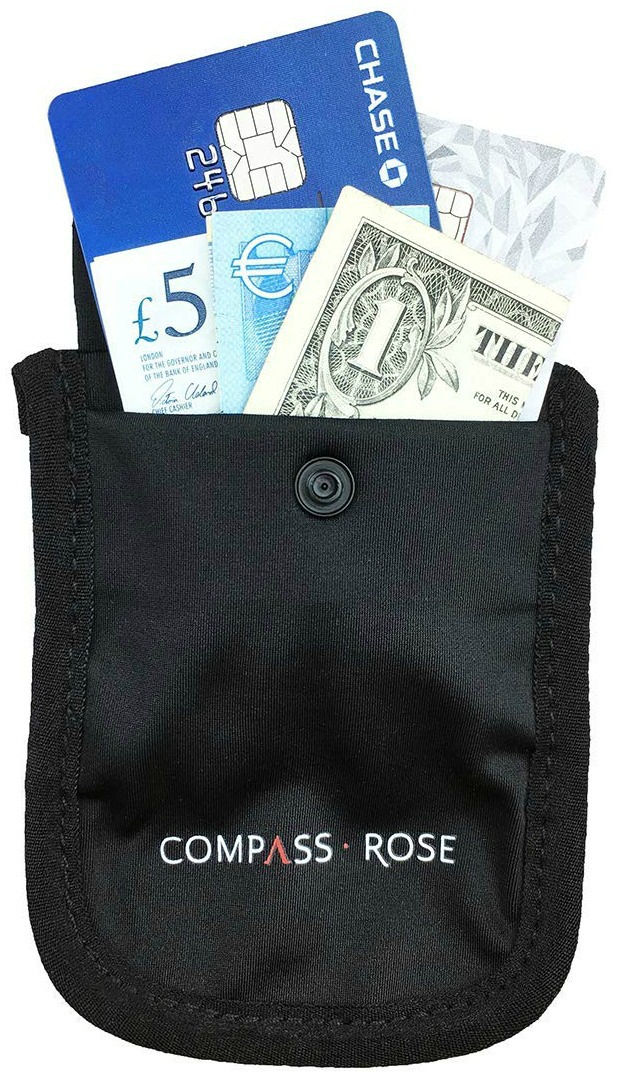 Safety Tip: To ensure all your valuables are secure, the best option is to use a combination of anti-theft travel accessories. You can use a hidden bra wallet to store your credit cards and cash for everyday use, then a money belt to store your passport on transit days.


What to Do in New Zealand
Now that you know what to wear in New Zealand, here are a few ideas on what to do there. Like Australia, there are dozens of outdoors and adventurous activities you can enjoy. Here are just a few recommendations:
Visit locations, such as Hobbiton, where Lord of the Rings was filmed
Tour hot springs and geysers
Enjoy wine tasting on Waiheke Island
Bungee jump in Queenstown
Take a boat tour around Milford Sound
Go whale watching
Tour the art scene in Auckland
Whether you're an outdoors adventurer or prefer cityscapes, there's plenty to do in New Zealand!
---
Enjoy the beauty that is New Zealand and stay warm!
What are your tips on what to wear in New Zealand? Share your New Zealand packing list in the comments!
---
 For more South Pacific packing tips, please read:
Suggested travel resources:
---
LIKED THIS POST? PIN THIS PIC TO SAVE IT!
---
I hope you liked this post on what to wear in New Zealand. Please share with your friends on Facebook, Twitter, and Pinterest. Thanks for reading!
---
Author Bio: Marijs left the fashion industry to travel the world two years ago. Leaving her shoes behind was one of the hardest things she's ever done. For her, travel is all about seeing incredible nature and wildlife. The biggest bonus is meeting amazing people, telling stories, and capturing moments on her blog Rooftop Antics. Thirty countries later, Marijs is now based in Australia, working remotely, and traveling the rest of New Zealand, Southeast Asia, and the Pacific Islands.
---