Support TFG by using the links in our articles to shop. We receive a small commission (at no extra cost to you) so we can continue to create helpful free content. As an Amazon Associate, we earn from qualifying purchases made on Amazon in addition to other retailers featured on the blog. Thank you, we appreciate your support!
If you want to take a trip to Yosemite National Park to see the stunning wilderness, make sure you check out our recommended packing list!
---
Yosemite Packing List
Written By: Laura Pulling
---
Table Of Contents
Yosemite is best known for its towering waterfalls and expansive wilderness. This picturesque place of untouched natural beauty makes a great day out for hikes or an overnight camping trip.
People tend to visit Yosemite in the warmer months, but if you want to view the waterfalls at their full force and beauty, late May and early June is recommended, as that's when the glaciers melt. The climate is dependent on the seasons, with the summer having very little rainfall and high temperatures (average highs in excess of 85°F) and winter lows of around 47°F, so be sure to consider your particular plan when considering things to pack.
TFG readers have you covered with all of the essentials you need if you're doing a shorter exploration or planning something a little longer to Yosemite National Park.
What to Wear in Yosemite
National Park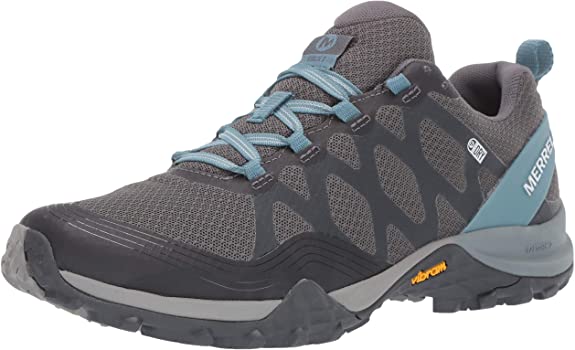 Merrell Women's Siren 3 Waterproof Hiking Shoe
Shoes
One of the best ways to experience Yosemite is by taking a hike. There are over 750 miles of trails to explore, so your shoes need to be up to the challenge. When choosing the right shoes, look for ones with good tread, that is supportive of your ankle and can withstand the types of activities you'll be doing. For your own trip, think about the distance you will be walking, or if you will be walking for a series of days.
Depending on your own situation, a pair of hiking shoes like these Merrell ventilated shoes will suffice for most seasons. If you're planning on multi-day hikes, we suggest a pair of hiking boots.
Find out how to choose the best hiking shoes along with some suggested styles here!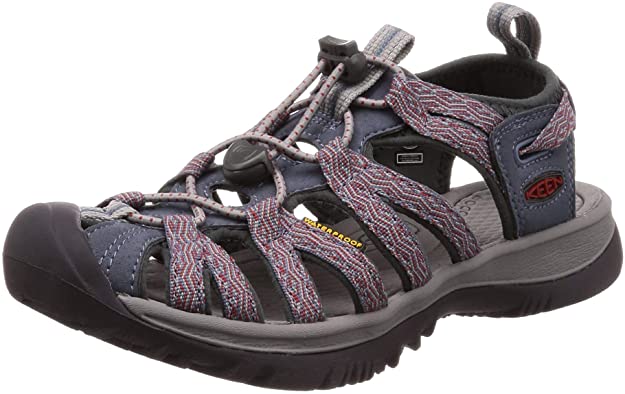 As summertime can be extra warm in Yosemite, you may also consider a pair of these Keen hiking sandals, as they are lightweight, breathable, and double up as water shoes if you want to splash around in the river. 
For more ideas, check out our favorite hiking sandals!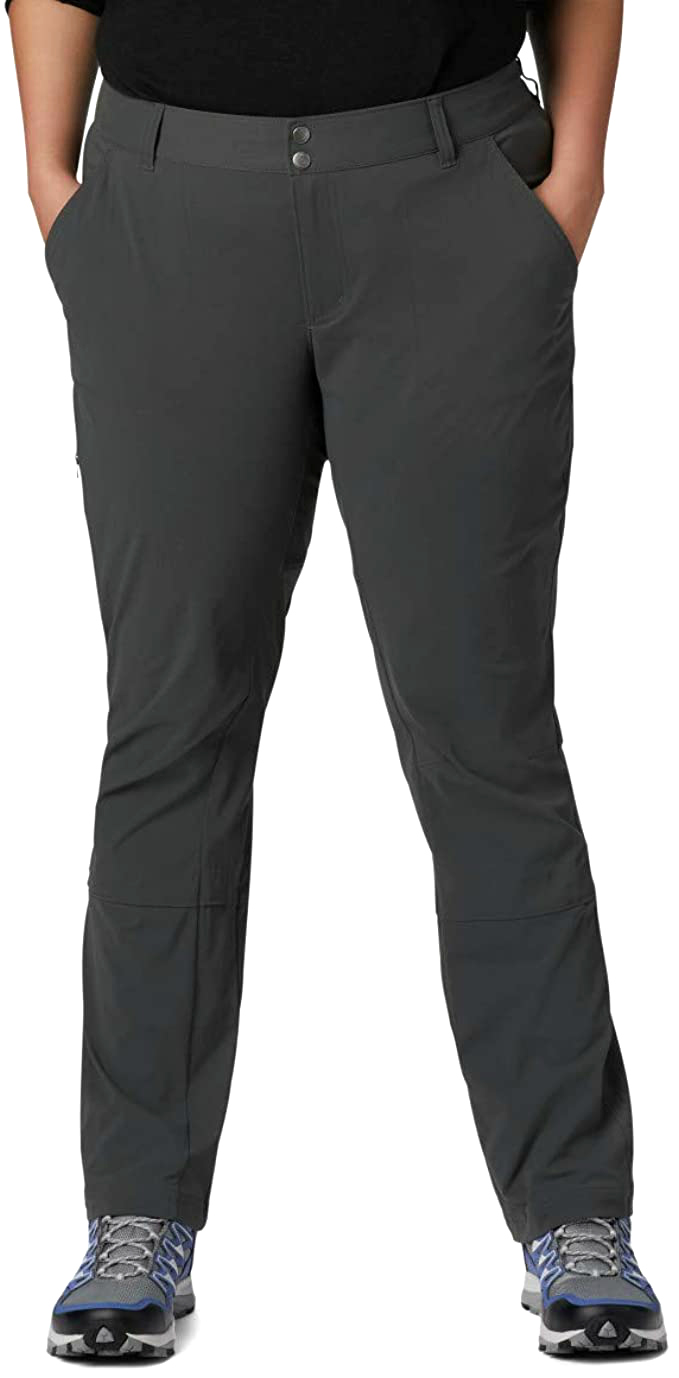 Bottoms
No matter the weather, specific hiking pants, or any long bottoms could be your best option for a packed walking day in a National Park. Nobody wants to have their legs scratched by branches, plus you'll have some added sun protection and keep away mosquitos. 
Columbia Trail Pants are a sound wardrobe staple for hiking as they're water-resistant, have great stretch, and are UPF 50. They're available in plus and regular sizes, (Bonus: you can roll them up when dipping your ankles in a lake!)  
If you do prefer shorts, look for ones with pockets, or even consider a sporty skort for a different hiking look.
These are the most practical and lightweight hiking pants according to TFG readers!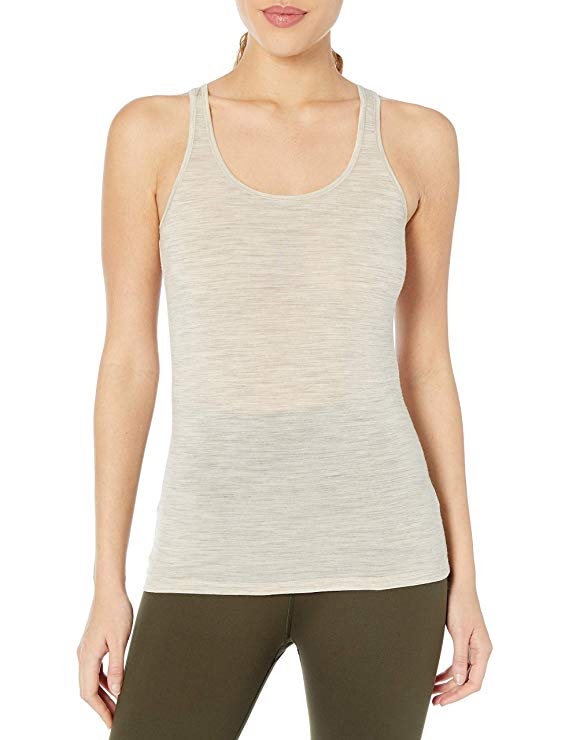 Icebreaker Merino Women's Siren Tank
Tops
Layers are good for camping and hiking, as temperatures change across the day. if it's really warm out, a vest might be a good choice as you can add a top over it if you get cold. 
This one by Icebreaker is great as it is moisture-wicking and can be worn for a couple of days without needing to wash it.
As it cools off in the evenings, or if you're in a shady region, a long-sleeved tee could be beneficial as it stops your exposed skin from getting a chill.
Here are the best hiking shirts that you can wear on and off the trail!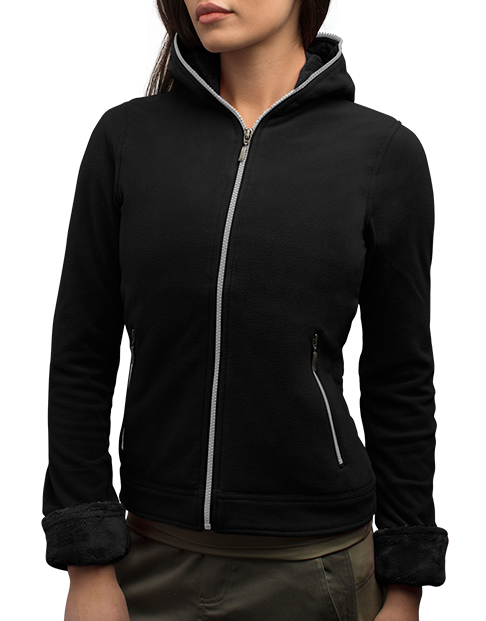 SCOTTeVEST Chloe Hoodie | Sizes XS-XL and M2-M4 Available
You may also want to consider a fleece jacket as an additional layer, especially around sunrise and sunset, as the weather can change by a few degrees, no matter what the season. 
A fleece jacket rolls up easily and you can stuff inside your backpack without worrying about it getting creased (you could even pop it in a packing cube). The one pictured has literally 14 pockets, so super handy for hiking or travel in general!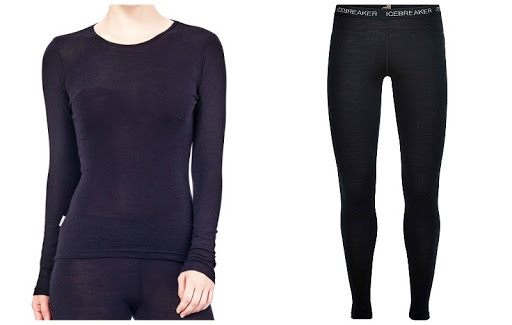 Icebreaker Everyday Longsleeve Crew Top | Icebreaker Leggings
Layers
If your hike has varying altitudes, you may get cooler on your hike, no matter what the season. The Panorama Trail reaches heights of 1275 m/4100 ft so it can feel cold, even when the sun is shining. Your outfit needs to match all kinds of weather, so layers are a must for a day at Yosemite.   
We suggest using Merino wool undergarments, as they are thin, but keep you cozy. They have sweat-wicking properties to help to keep you dry, no matter how tough the hike gets.  
Check out a full range of base layer options in this TFG article!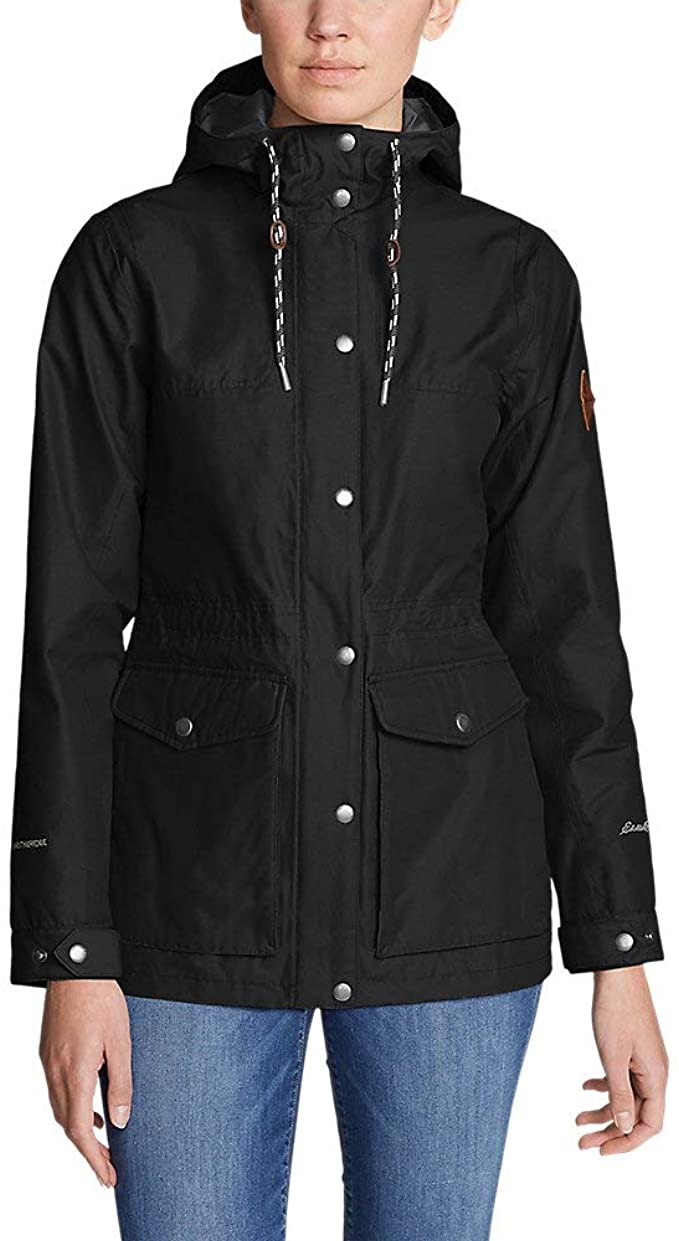 Eddie Bauer Women's Charly Jacket 
Jacket
Even though the temperature never gets super cold at Yosemite, you still will need a jacket to slip over the top of your outfits. Choose a jacket that is lightweight, waterproof, and windproof and you're good to go in all conditions (also, that makes it wearable on other trips too!).

This Eddie Bauer Charly Jacket is waterproof and lightweight, and it gives a flattering fit through the fitted waist. The venting system provides breathability and it also has a hood that lets you get cover quickly. Plus, the pockets outside and inside offer plenty of storage.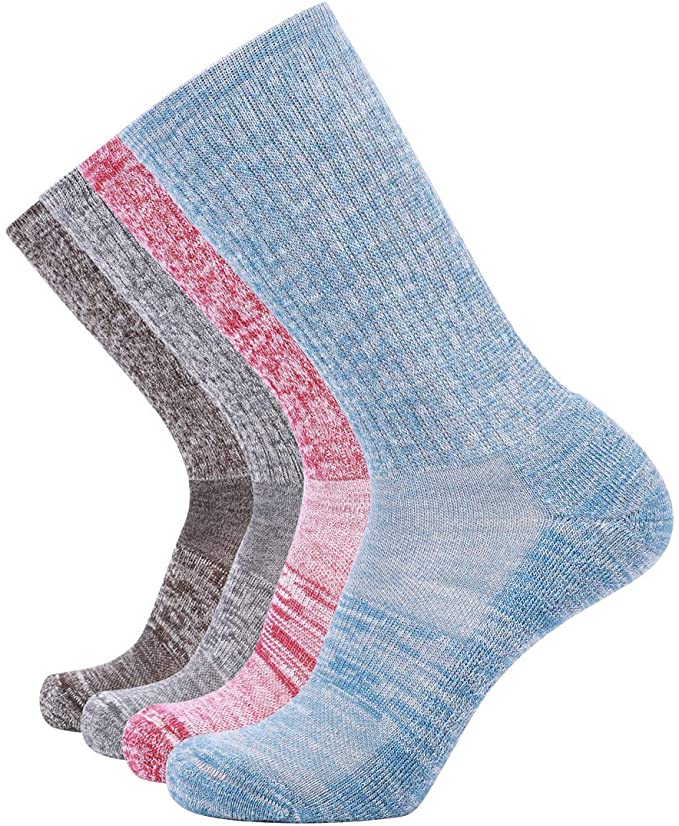 EnerWear-Coolmax Women's Merino Wool Hiking Sock
Accessories
If you're hiking, your everyday cotton socks just won't cut it. Merino wool socks are a hiker's best friend and will help prevent your feet from blisters. These socks also keep your feet super dry after a long day on the trail. We even recommend taking a spare pair in your backpack, for those just in case situations (to keep them totally dry wrap them in a plastic bag too!). 
If you're going to go kayaking across the calm waters of Tenaya Lake or take a dip in the Merced River, you're going to want to pack a swimsuit too.
These are our readers picks for the best hiking socks for a trek in the great outdoors!
Things to Bring to Yosemite National Park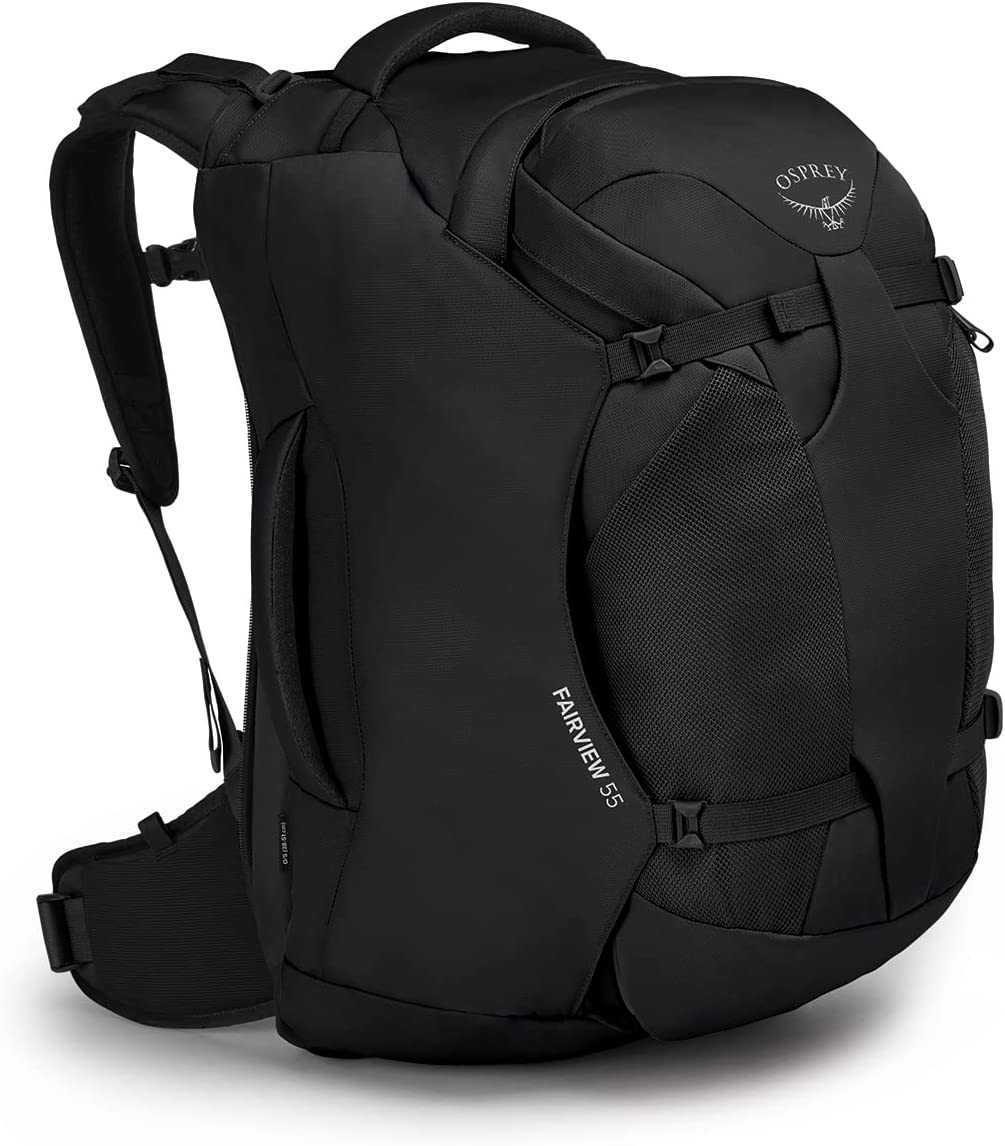 Osprey Fairview Travel Backpack
Backpack
Depending on the length of your stay at Yosemite, you'll either need a backpack or a daypack. If you plan on spending a night or two camping you'll need a bigger bag to ensure all of your equipment can fit inside. Plan where you will park and how far away your campsite is and choose a bag that is comfortable enough to wear for the journey. 
Your bag needs to be water-resistant and adjusted well to fit your frame. This Osprey backpack also has a zip-off day pack, so you get double the value. The large bag for your main gear, and the smaller pack for your everyday use.
Take a look at the TFG top recommended ultralight backpacks!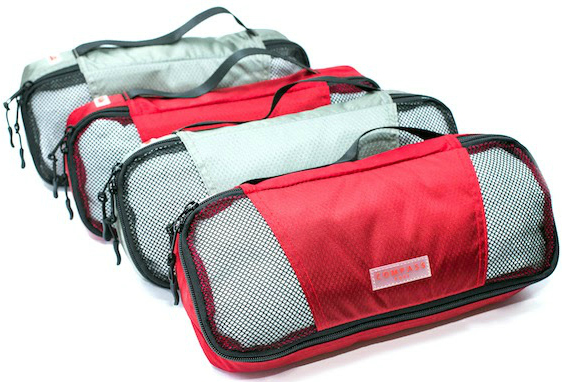 You can also use Compass Rose packing cubes to help you pack like a champion in your backpack. They're great for keeping your different layers in, and the numbered and colored pouches will keep you extra organized!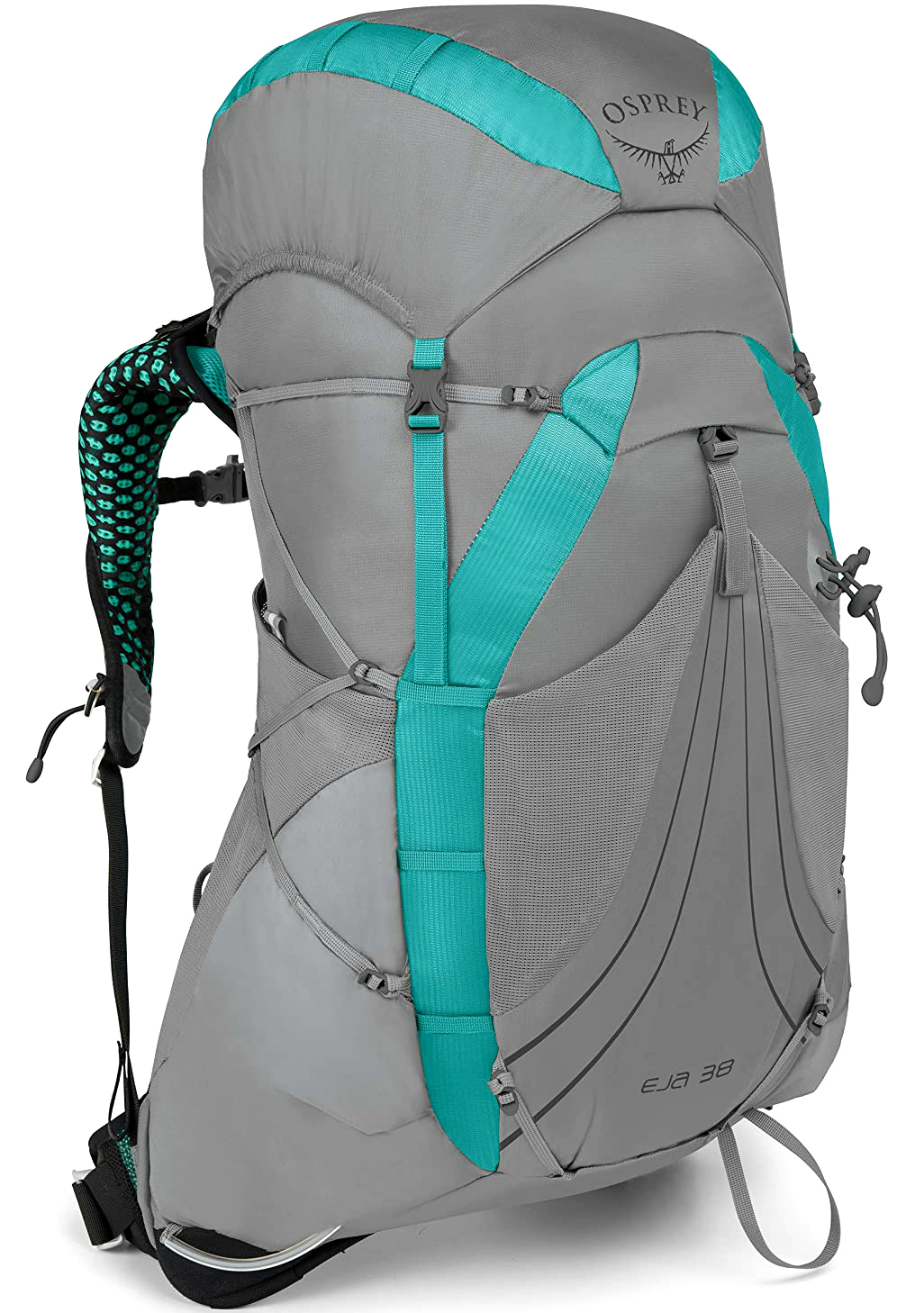 Daypack
If you're visiting Yosemite as a day-tripper to see the plethora of beautiful waterfalls, valleys, and ancient giant sequoias, you can fit the essentials in a day pack. Choose a backpack that's lightweight and make sure you use the straps to position it carefully on your body while you walk. A waist strap helps too!
Check out these reader top picks for the best day hiking backpacks!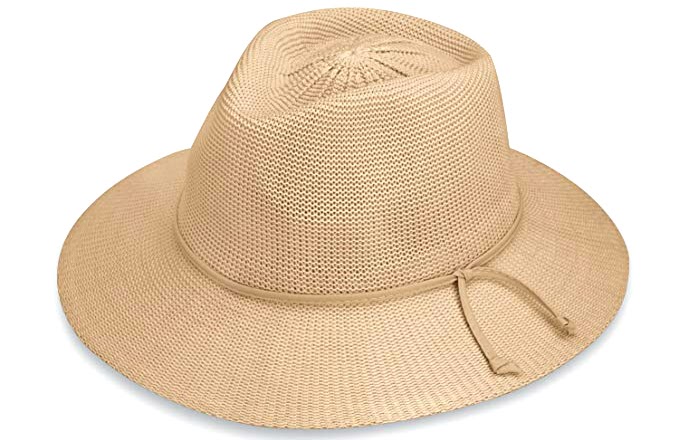 Sun Hat
When you're on the trail and the sun is shining, Mother Nature beams in all of her lush glory. But the sun can cause issues for hikers, who fall foul of sunburn or even sunstroke when on an all-day hike. We recommend a wide-brimmed hat like Wallaroo that covers your entire face to keep you cool as you hike.
These hiking hats have you covered for all seasons so you can stay protected from the elements!

Rambler Vacuum Insulated Bottle
 Water Bottle
A water bottle should top your list of essentials. Staying hydrated throughout your day in the wilderness is a priority. Choose a vacuum style bottle, like this one by YETI,  and they can keep your water ice-cold for hours into your hike.
Check out the top rated water bottles that TFG readers love!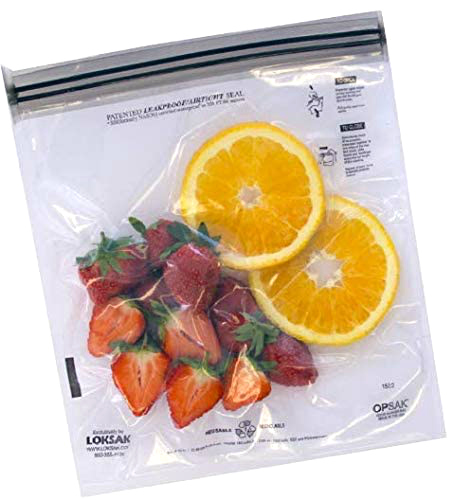 Bear Proof Accessories
Black bears are known to reside in Yosemite, and the rangers can advise you to stay out of their way. Campgrounds, car parks, and trails have bear-proof lockers for storing food or other odor omitting items (like sunscreen or deodorant). The bears at Yosemite are also clever enough to get at supplies hung from trees or on ropes too, but you can rent special bear-proof containers at the park. 
However, snacks and picnics do go on, so consider using smell-proof bags on top of the supplied lockers.
Additional Gear Checklist for Yosemite National Park
Binoculars

Picnic /snacks

Empty bag for trash

Map and compass

Female urination device

and toilet paper (put these in a plastic bag to take back with you – leave no trace) 

Extra

layer of clothing

(in case you get cold)
---
What are your tips on what to wear in Yosemite National Park? Share your packing list below!
---
For more National Park packing tips, please read:
For more camping and hiking tips, please read:
Suggested travel resources:
---
LIKE THIS POST? PIN THIS PIC TO SAVE IT!
---
We hope you found this post on what to pack in
Yosemite National Park
helpful. Please share with your friends on Facebook, Twitter, and Pinterest. Thanks for reading!
---