Support TFG by using the links in our articles to shop. We receive a small commission (at no extra cost to you) so we can continue to create helpful free content. As an Amazon Associate, we earn from qualifying purchases made on Amazon in addition to other retailers featured on the blog. Thank you, we appreciate your support!
While not all travel requires the use of flashlights, there are many destinations that do require them. You may not immediately think to pack a flashlight when you go on a trip but I assure you there are countless times when this is a valuable tool to have.
Keep reading to find out if you need one and what's the best travel flashlight for your next adventure!
---
Best Travel Flashlight: What Should I Pack?
---
Table Of Contents
These are some examples of trips that would require the use of a travel flashlight:
Camping on an overland safari trip in Africa
Getting off the beaten path in Southeast Asia
Exploring the great outdoors in South America
Volunteering in a remote town or village
Traveling for long periods, on a budget, or in various settings
As opposed to using a hand held flashlight I use a hands-free headlamp instead. Find out why here!  In fact, this is one of my top three travel gear essentials on almost every single trip. (My other two travel essentials are a sleeping liner and travel towel.)
There are several reasons why I think a headlamp is the best travel flashlight. Here are the top three: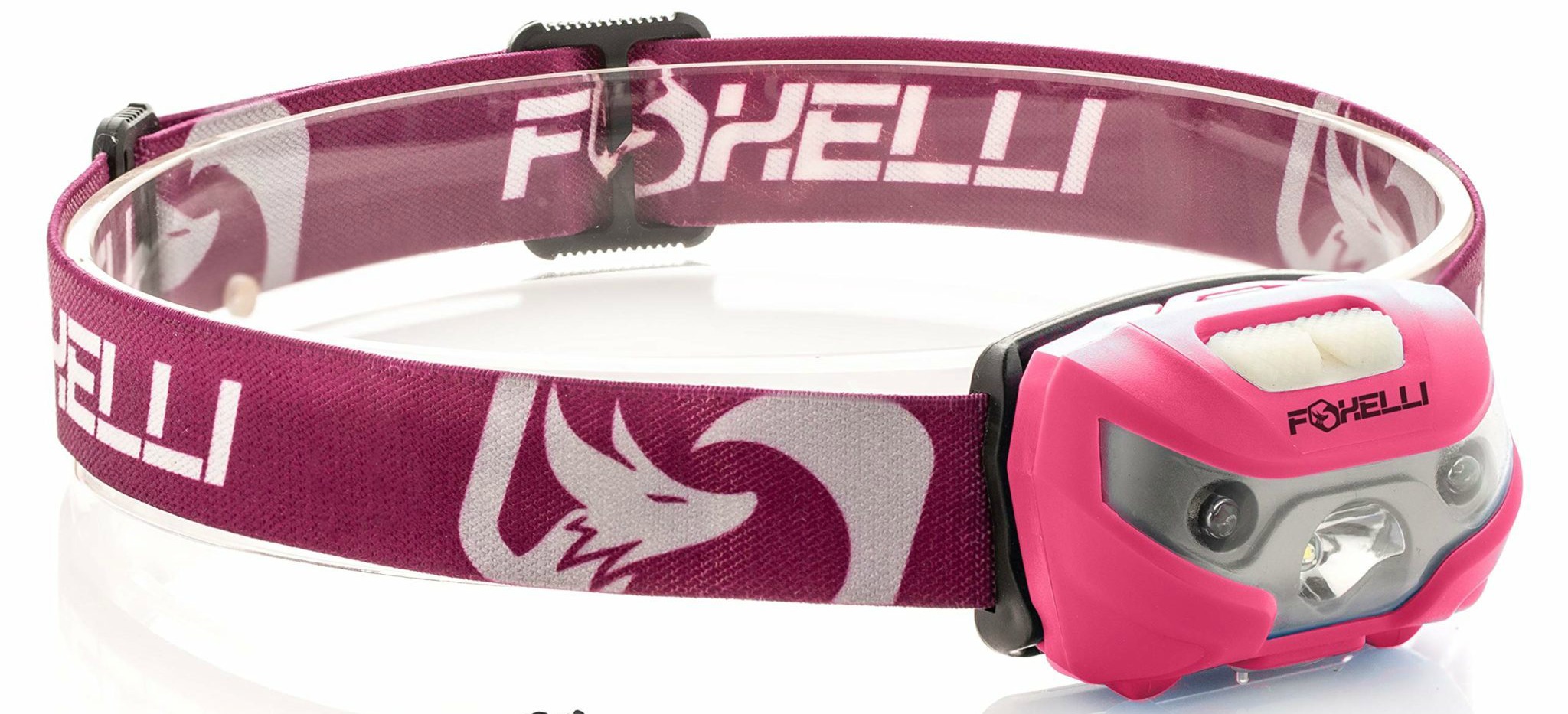 The biggest reason is convenience
I'll never forget preparing for my first trip to Africa and reading the suggested travel items which included a torch (flashlight). As it turned out, it made perfect sense when I was on my trip because we were camping every night and only had the natural but dim light of the stars on most evenings.
The biggest wake up call was dinner time. Try to eat in the dark while holding a travel flashlight in your hands and a plate on your legs! It was pretty much impossible and as I looked around all the other travelers had headlamps, which completely simplified this small task.
A headlamp enables you to have your hands free to eat, walk, carry other gear, or anything else. When you're stumbling around in the dark the best thing is to have your hands free and clear. After this experience, I knew that a headlamp was the best travel flashlight for me.
This same idea has applied to many other scenarios on my travels. Hands free is the way to go!
Find out what other items you should add to your Africa packing list!

Versatility makes all the difference
Another reason why a headlamp is the best travel flashlight is that you don't always have to wear it; you can also hold it instead. If you pack a handheld light, you can't really attach it to anything else. I found a headlamp was also easy to hang in a tent, room, dorm bed, or any other handle you can stick it on. The versatility makes all the difference.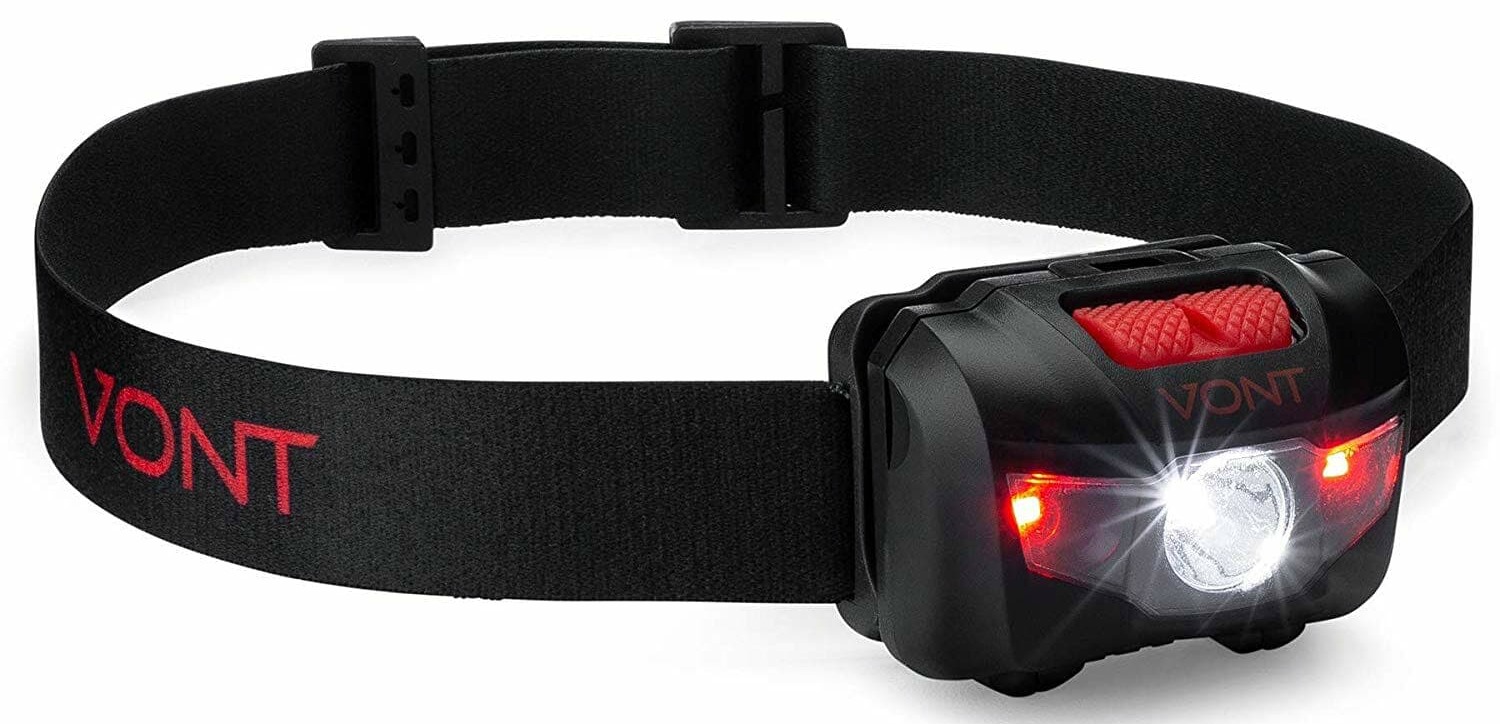 Adventure traveler must have
In my seven years of long term travel around the globe I've dealt with anything from week long power outages in Thailand to walking in poorly lit neighborhoods in Guatemala and trust me, it's always good to have the security of light with you at all times.
As an added bonus, you can also use a headlamp as a book light on a bus or to avoid waking others up if you share accommodation. Now that I travel as a couple and don't stay in hostel dorm rooms as often I still use it because while he likes to sleep early, I'm a night owl and having a smaller light keeps me from disturbing him late at night.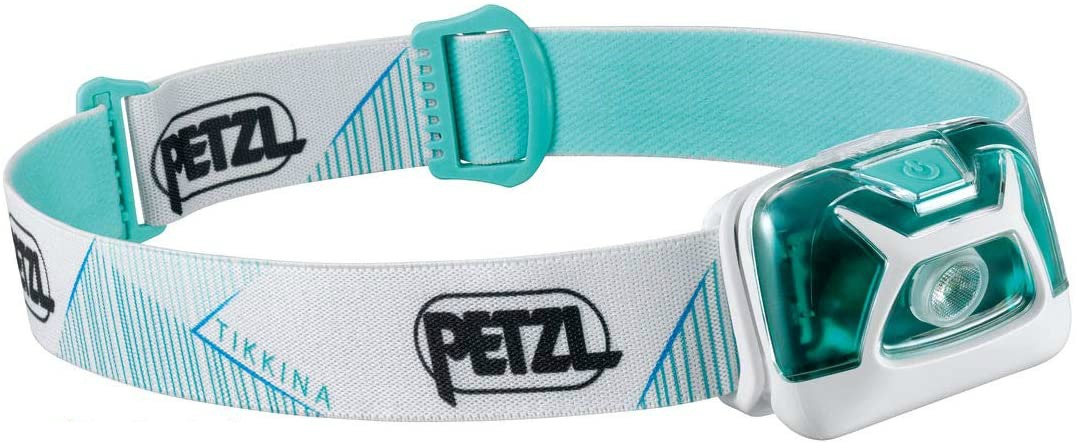 I currently travel with the Petzl Tikkina
And of course, there was that one time in Bali when I fell into a ditch while walking in the dark…well, that won't happen to me again any time soon, I hope!
Whether you use it for safety, to avoid waking others, or because you are getting off the beaten path, adventure travelers should always have at least some form of light and a headlamp gets my vote as the best travel flashlight!
For regular vacations or if you're unsure whether or not you'll need a travel flashlight, always pack something pocket friendly like this mini keychain LED flashlight!
---
If you're having difficulty deciding which one to get, take a look at this comparison between petzl vs black diamond. Trust me, they're a must have!
What do you think is the best travel flashlight? Share in the comments!
---
For more backpacking essentials, please read:
---
Hope you liked this post on why a headlamp is the best travel flashlight. Please share with your friends on Facebook, Twitter, and Pinterest. Thanks for reading!
---