Support TFG by using the links in our articles to shop. We receive a small commission (at no extra cost to you) so we can continue to create helpful free content. We earn from qualifying purchases made to the featured retailers. Thank you, we appreciate your support!
Every year I become obsessed with certain items that I constantly wear or repeatedly use because they're either versatile, cute, comfortable, or a combination of all three. Here's a round-up of my 10 favorite travel products for 2020!
---
My Travel Must Haves
---
Table Of Contents
As a curiosity seeker, I'm always looking for the most versatile, practical, or comfortable things for my travels, or when I'm settling into a destination for a while. 
As a result, yearly I find gems that not only sum up my travels but also jog those rich memories I experienced in a certain place or with certain people.
While I'm excited about what's in store for next year, I wanted to acknowledge what's just passed. Here's a look back at my top 10 travel products of 2020! 
My Top 9 Travel Products 2020

Shop: Jibs
Jibs Slim Slip On Sneakers
Even though I had a pair of Jibs black slip ons in 2018, I got a new pair this year and they've probably been the shoes I've worn the most—airports, regular life, and everything in between. My favorite color is black with the patent leather toe and white sole, but you can choose between 10 other color combinations!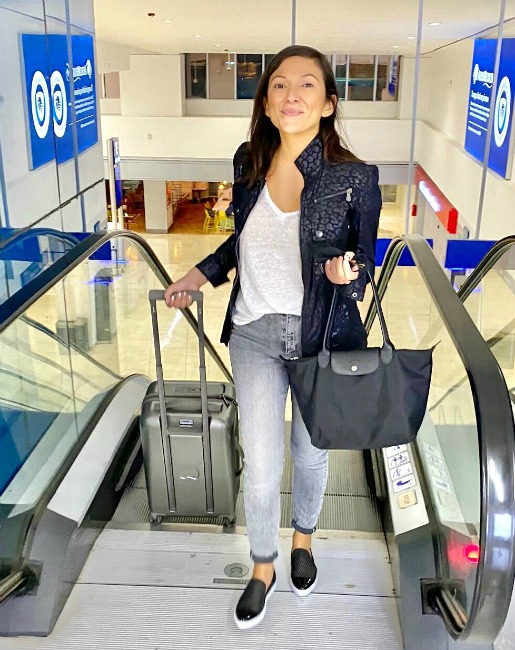 In my Jibs Shoes and Longchamp Le Pliage Tote
The perforated upper is 100% real biodegradable-leather, so they're environmentally friendly, and the Therma rubber sole is strong and flexible, and the natural cork insole wicks away moisture and doesn't retain odors. Find out why these have become my favorite flying shoe here!
Find out what our readers vote as the best slip on sneakers for long sightseeing days!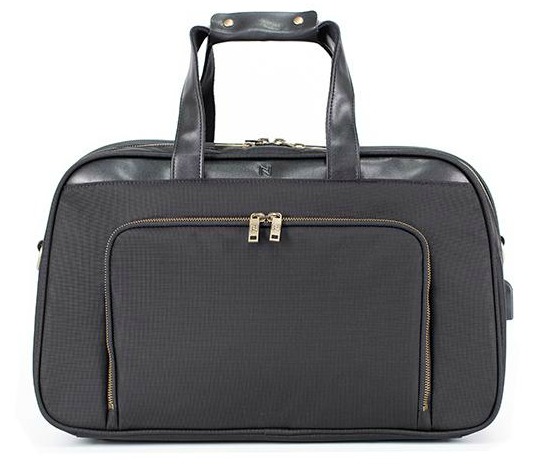 Shop: Nomad Lane
Nomad Lane Bento Bag V 3.0
Everyone loves under the seat bags and when you combine it with a trolley sleeve, the Nomad Lane Bento bag is a true winner! It sits perfectly over my Delsery Turenne and has enough space for an average length trip.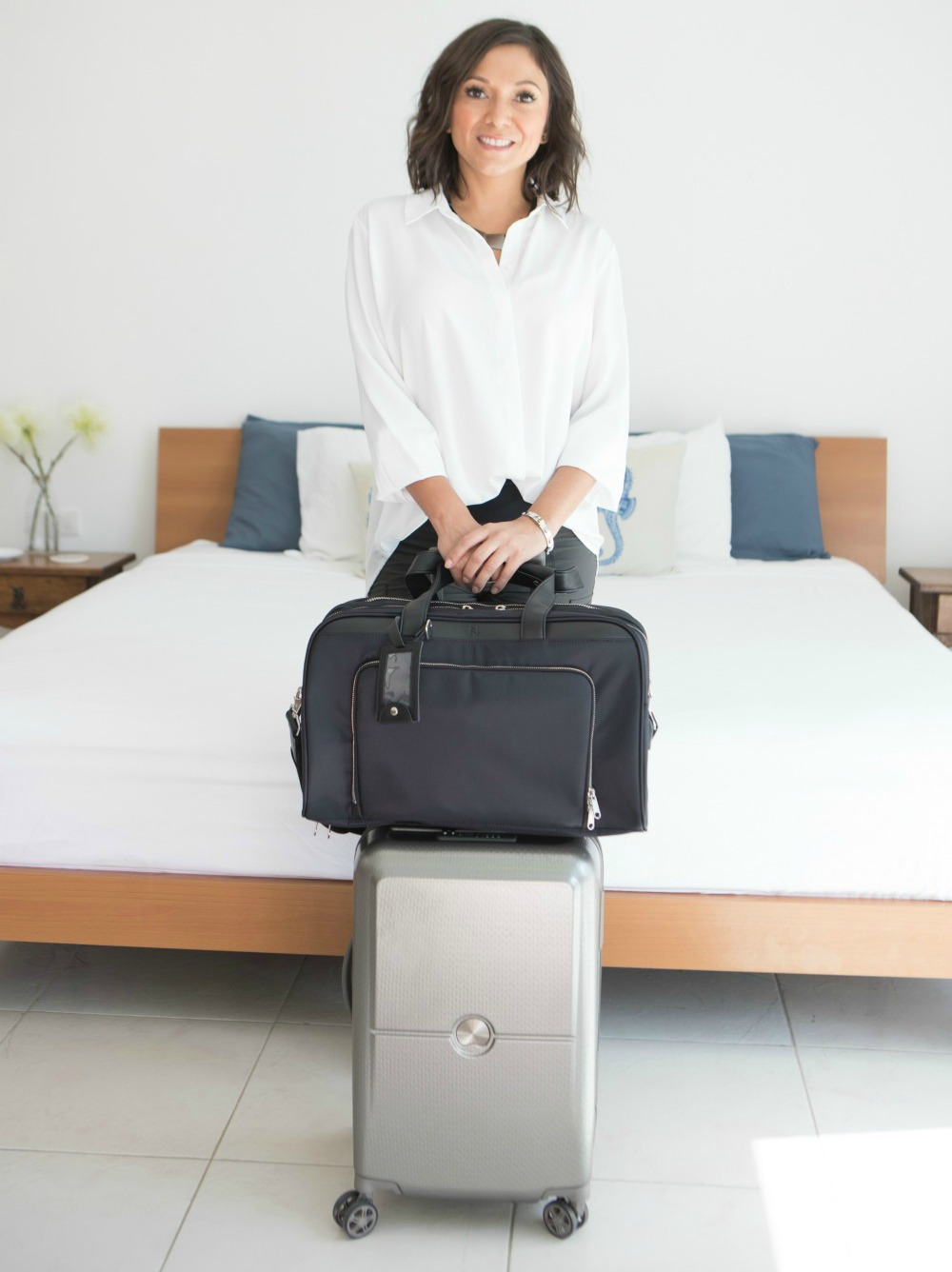 With my Nomad Lane Bento Bag and Delsery Turenne in silver color
The Bento bag is also the ideal size for a personal item and looks so sleek—matching the rest of my luggage perfectly. My pick was the Jet Black color with silver hardware but you can also grab plum or rich green or different hardware, such as bronze. I was SO excited to receive mine that I did an unveiling video!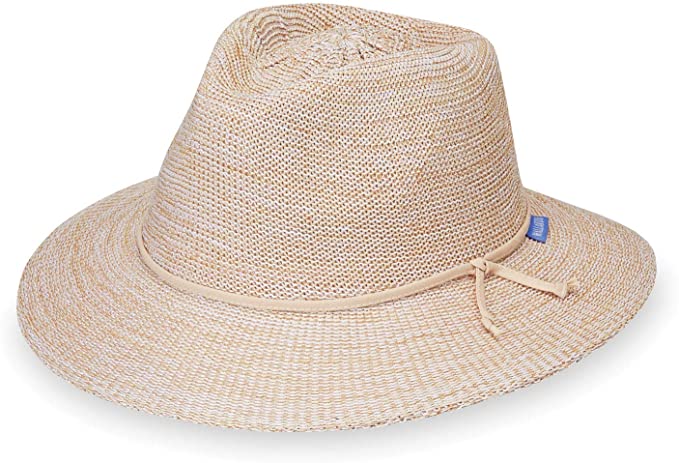 Shop: Amazon
Wallaroo Victoria Sun Hat
The Wallaroo is THE most popular sun hat voted by the TFG readers and since I'm always under the sun, I had to finally try this out for myself. I get it now—so obsessed and definitely worth the money!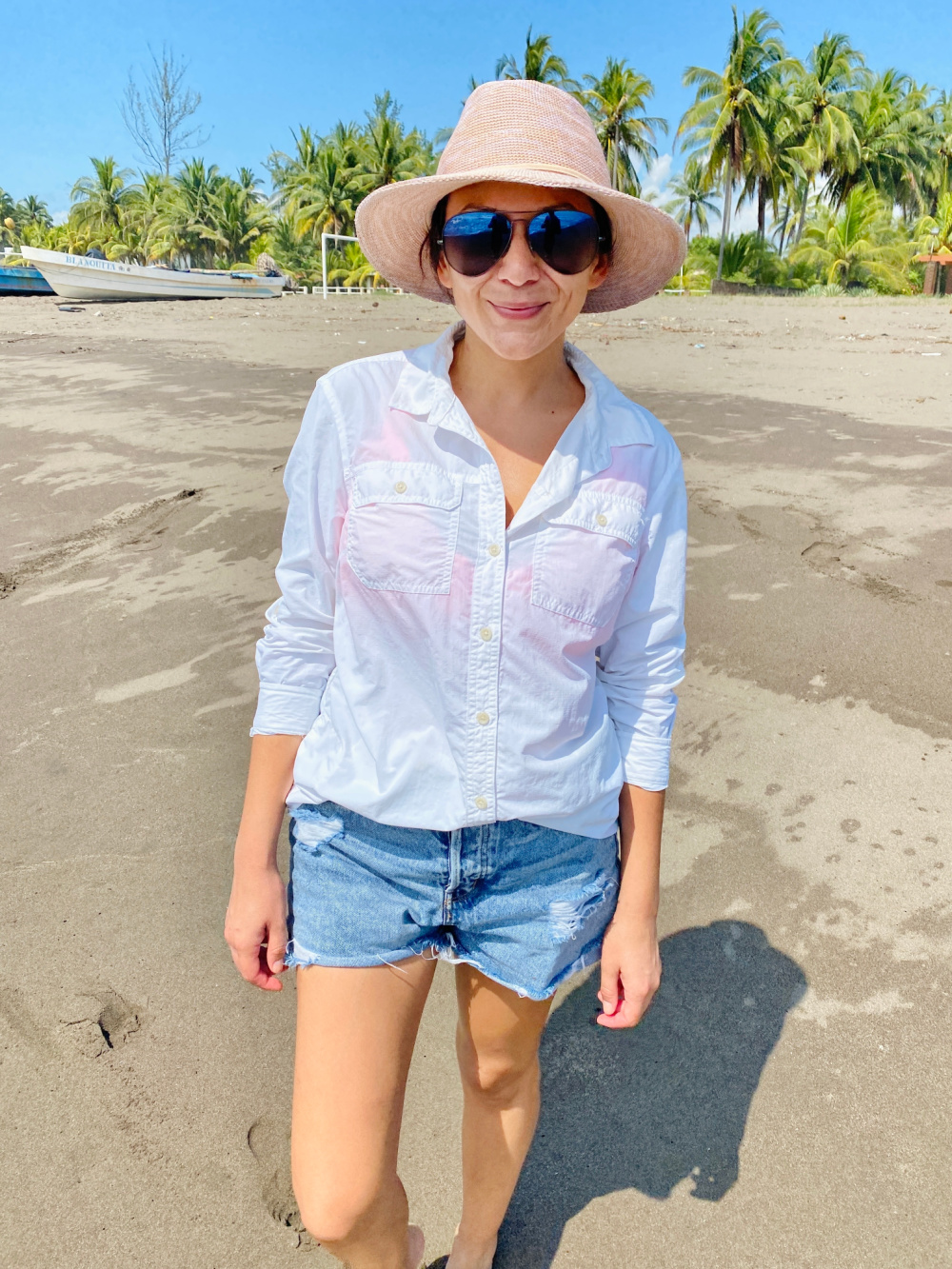 In my Wallaroo Victoria Sun Hat and Eddie Bauer Shirt
Love the mixed beige color—it's versatile enough to wear with my lighter neutrals and it lightens up my dark linens, too. And there are about 10 other colors to choose from!
I'm eyeing a wider floppier style now. Maybe the next one will become my 2021 favorite.
Take a look at readers' tried and tested sun hat recommendations!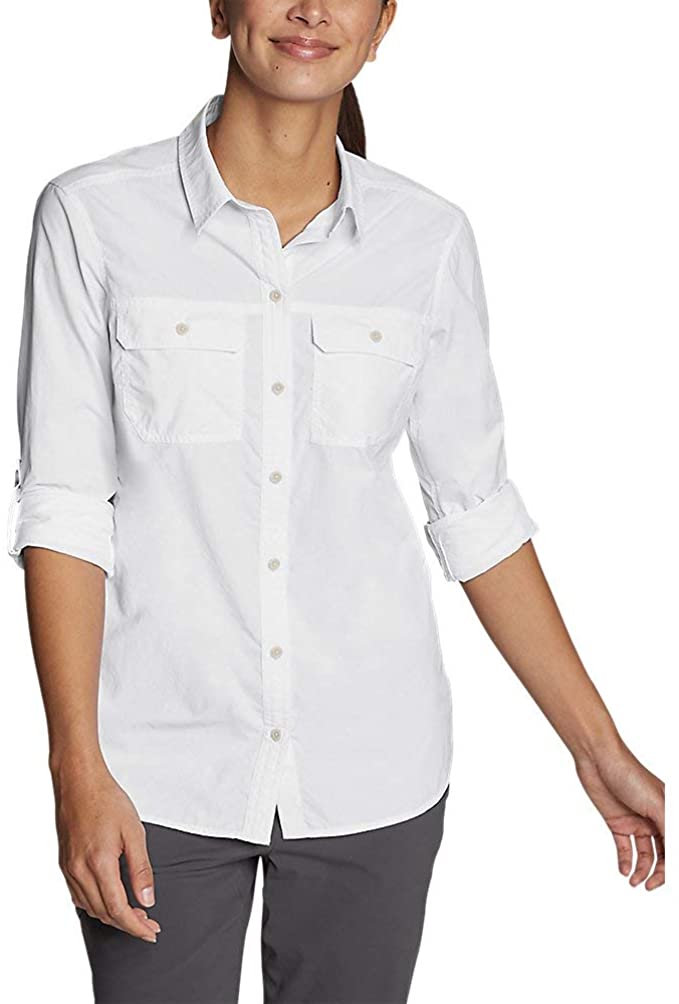 Shop Sizes XS-XXL: Amazon | Eddie Bauer | Walmart 
Eddie Bauer Mountain Ripstop Long-Sleeve Shirt
I became a fan of the Eddie Bauer Ripstop shirt immediately. It's versatile enough to be paired with denim shorts in Playa del Carmen, worn as a cover up when walking down the beach, and tucked into my favorite jeans while flying, I can't get enough of this top.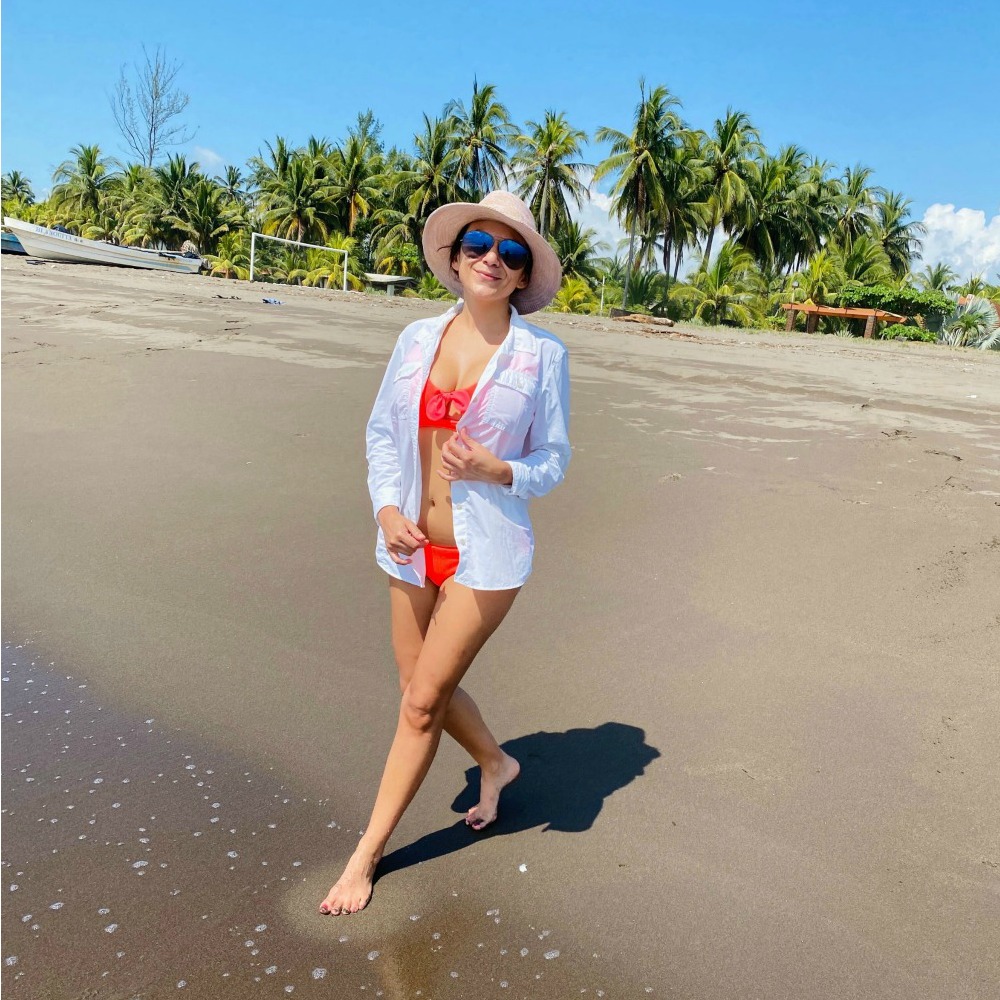 Exploring the beach in Eddie Bauer Ripstop Shirt, MaxSwim Bikini, and Wallaroo Hat
This shirt has been a surprising winner in my wardrobe, having UPF 50 sun protection and moisture-wicking capabilities so I don't overheat, and the cut isn't overly fitted or saggy. Wish it came in black color, but I still rock the white as much as I can! Plus, it's always 50% off on the Eddie Bauer site so just shop quickly as it sells out fast.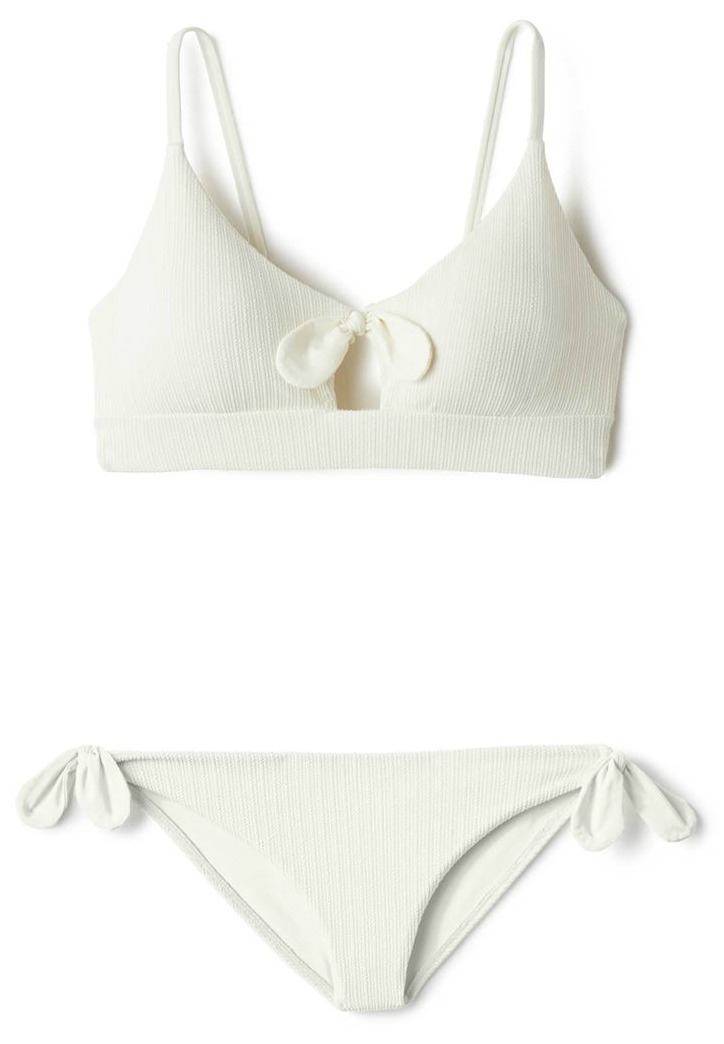 Charlie Textured Bralette Bikini Top | Dylan Textured Hipster Bottom
MaxSwim by Everything But Water
As someone with a naturally large bust, it's very frustrating to go bathing suit shopping because swimwear rarely offers coverage and never has enough support. While I've found cute wired swimwear brands that specialize in DD+ cup sizing, it's challenging to find stylish options that look less like a bra and more like a regular bikini top. 
Enter Maxswim by Everything but Water. THEY HAVE THE BEST NON-WIRED FULL COVERAGE BIKINIS I'VE EVER FOUND!!!!! Plus, they're actually cute and sexy, too!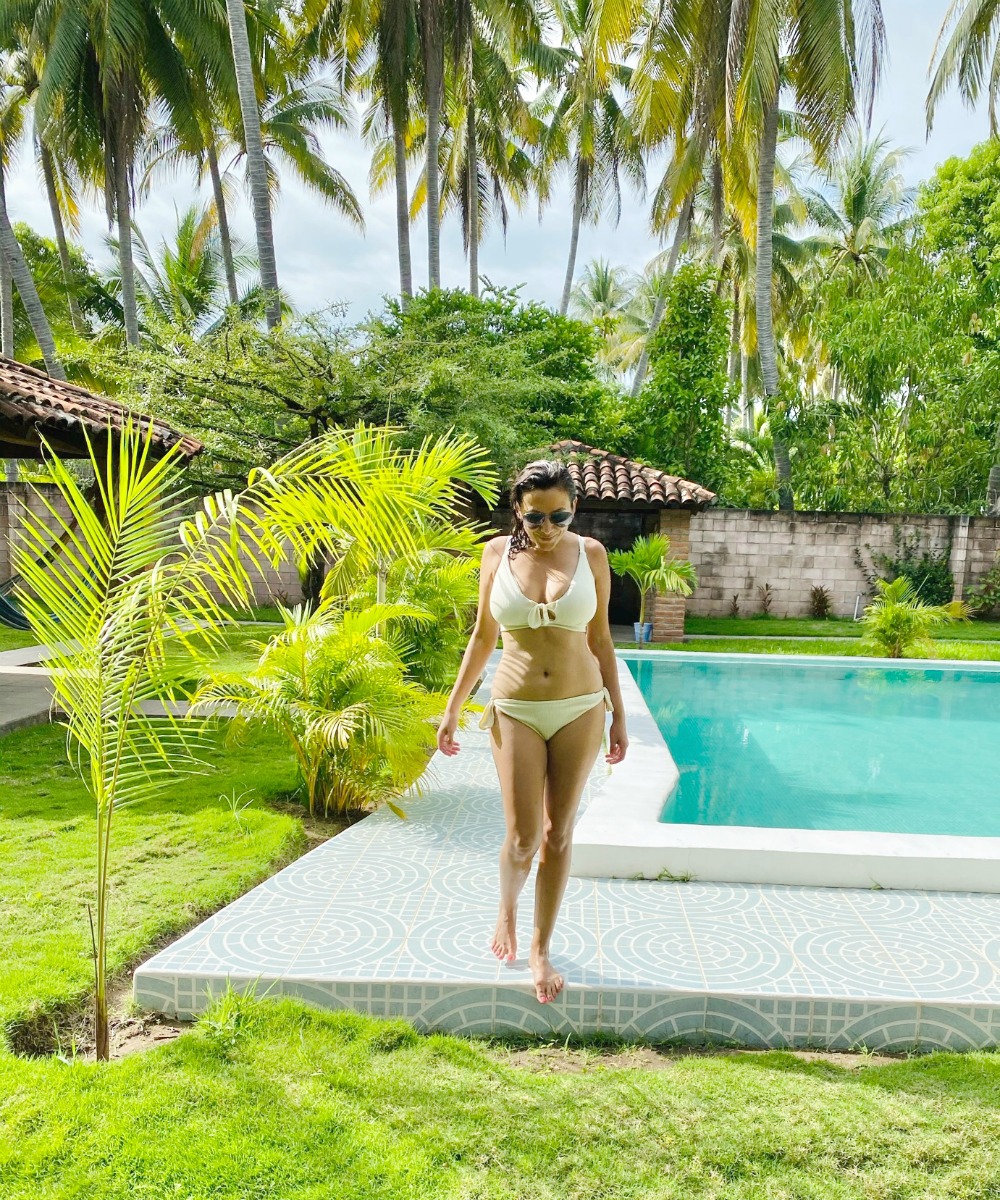 Charlie Textured Bralette Bikini Top | Dylan Textured Hipster Bottom
It's a new collection so they don't have many options but it's worth every bit of the (expensive) price for me to find a bikini that makes me feel good instead of feeling embarrassed and self-conscious on the beach.
Living in Playa del Carmen, cute swimwear is a must and Maxswim has been a game-changer for me. I bought two colors in each of the two sets and these are now my go-to bathing suit brand of choice. I don't need anything else!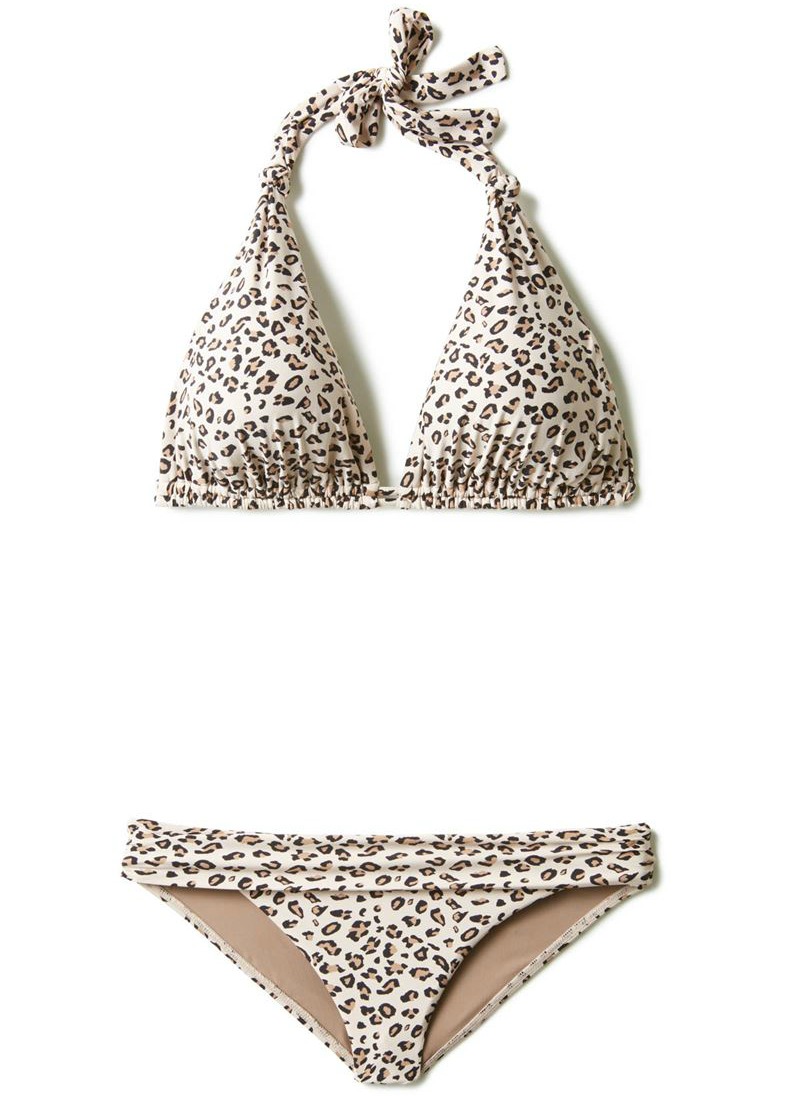 Riley Halter Top | Sydney Full Coverage Hipster Bottom
There's nothing enjoyable about bulging and bouncing out of a too-small bikini top. For the first time ever, with the double-lined Riley Halter Top, I can wear a triangle bikini top that offers enough support and coverage that I feel comfortable and confident walking around on the beach.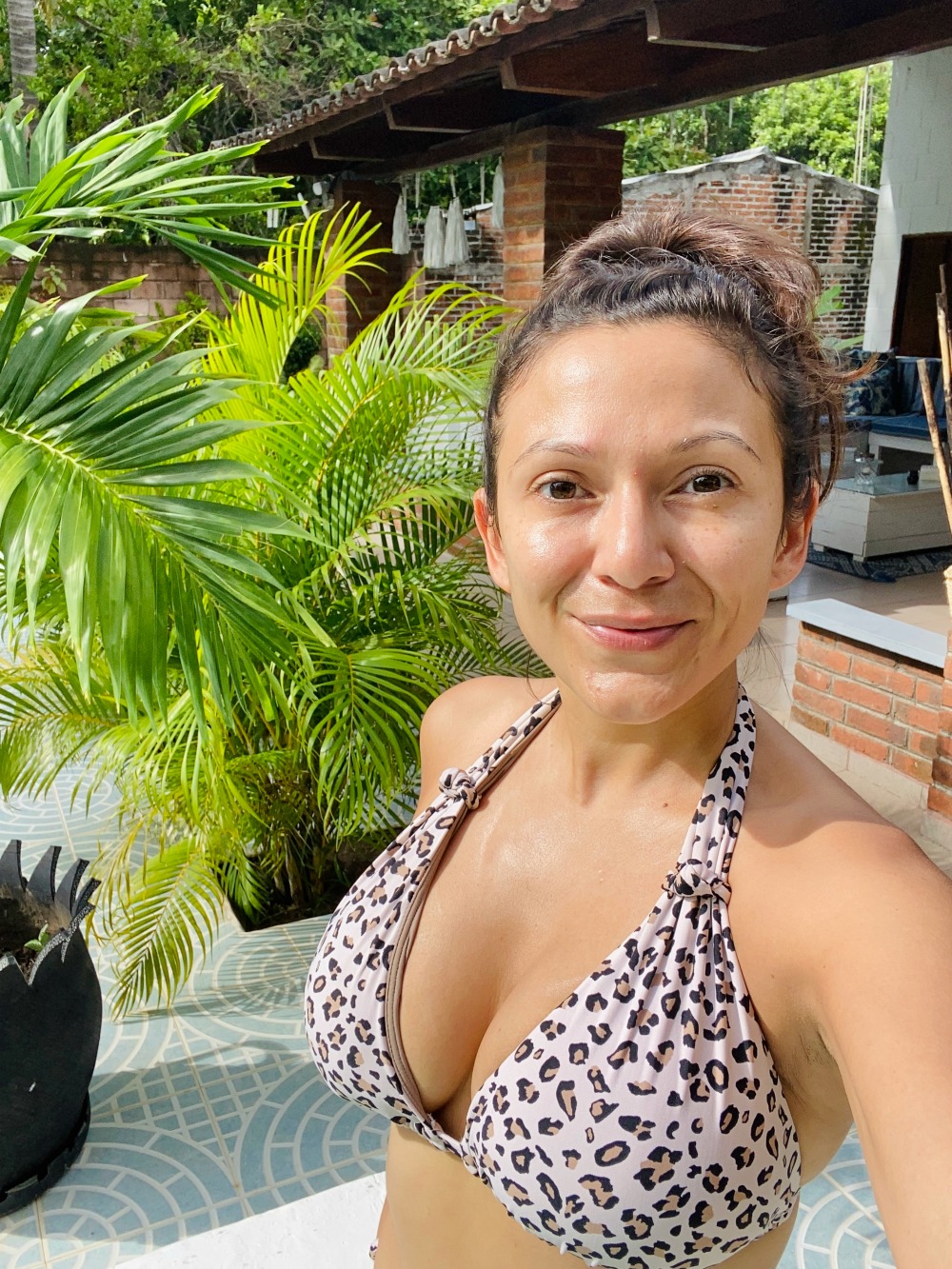 In addition to the bikini tops, the Nikki Cheeky bikini bottoms have a more narrow, modern cut yet they provide ample coverage in the front and back—something hard to find as all bottoms are either too wide and frumpy or too small and skimpy. 
I also have the Dylan Hipster, which does have broader backside coverage than the Nikki Cheeky bottom. Unfortunately, the Dylan's fabric stretches too much when it's wet, which gives it a frumpy appearance. If they come out with more colors in that style or fabric, I'll go down a size to accommodate this issue.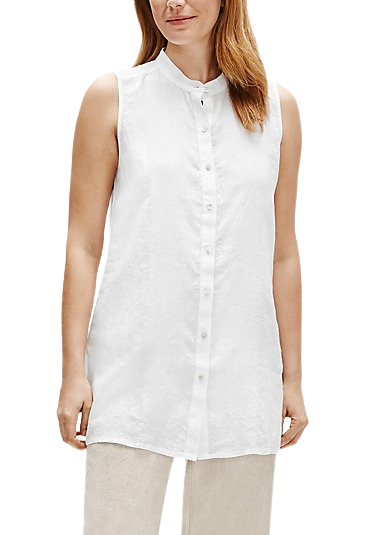 Shop: Eileen Fisher | Zappos
Eileen Fisher Handkerchief Sleeveless Linen Shirt
I found out about this one from the TFG readers as well, and like the Eddie Bauer button-down mentioned before, this Eileen Fisher linen shirt is SO versatile, chic, and the best part, it keeps me cool and breezy in hot weather.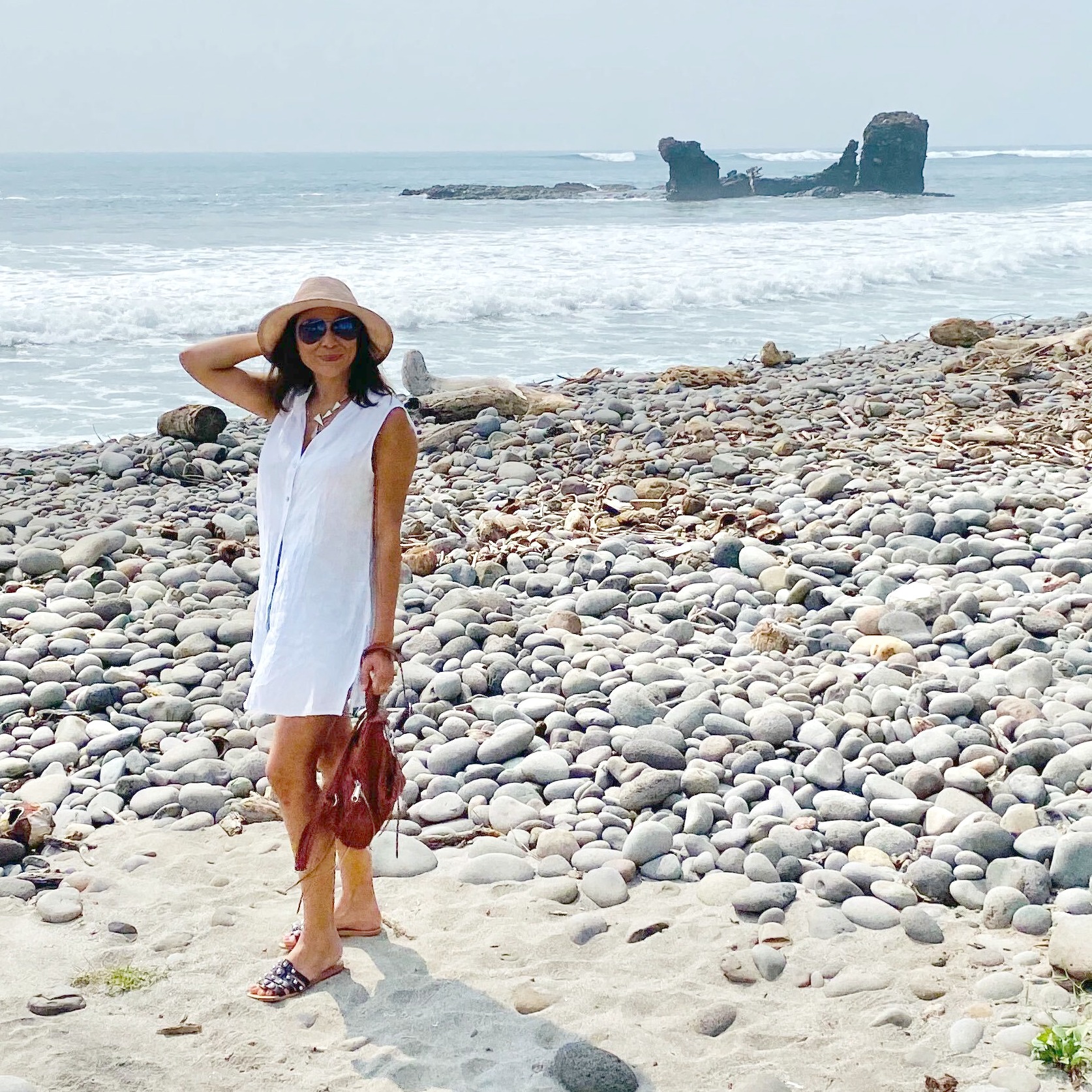 In the white version of the Eileen Fisher Linen Shirt (with Wallaroo Hat)
I have it in black and white and wear it as a blouse tucked into my shorts, worn as a tunic over skinny jeans, and as a beach cover up dress since I'm 5'2". It's soft, comfortable, made of organic linen, and I've seriously worn it a ton in 2020 for sure!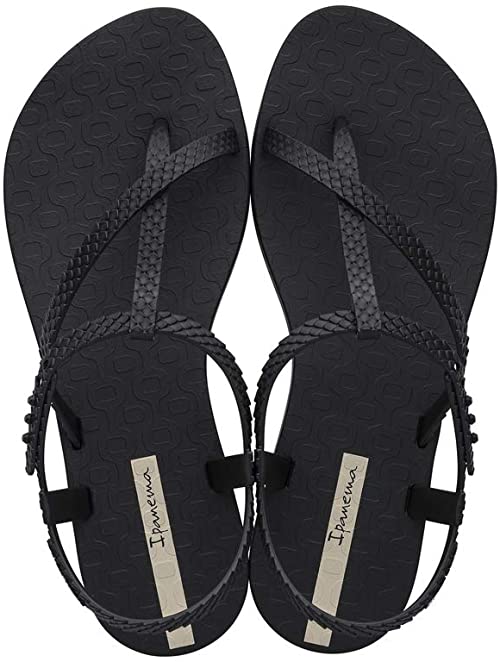 Shop: Amazon
Ipanema Aphrodite Sandals
Every couple of years I treat myself to a new pair of Ipanema sandals, and while living near a  beach town this is no exception. So when I saw these Aphrodite sandals, I just had to have them!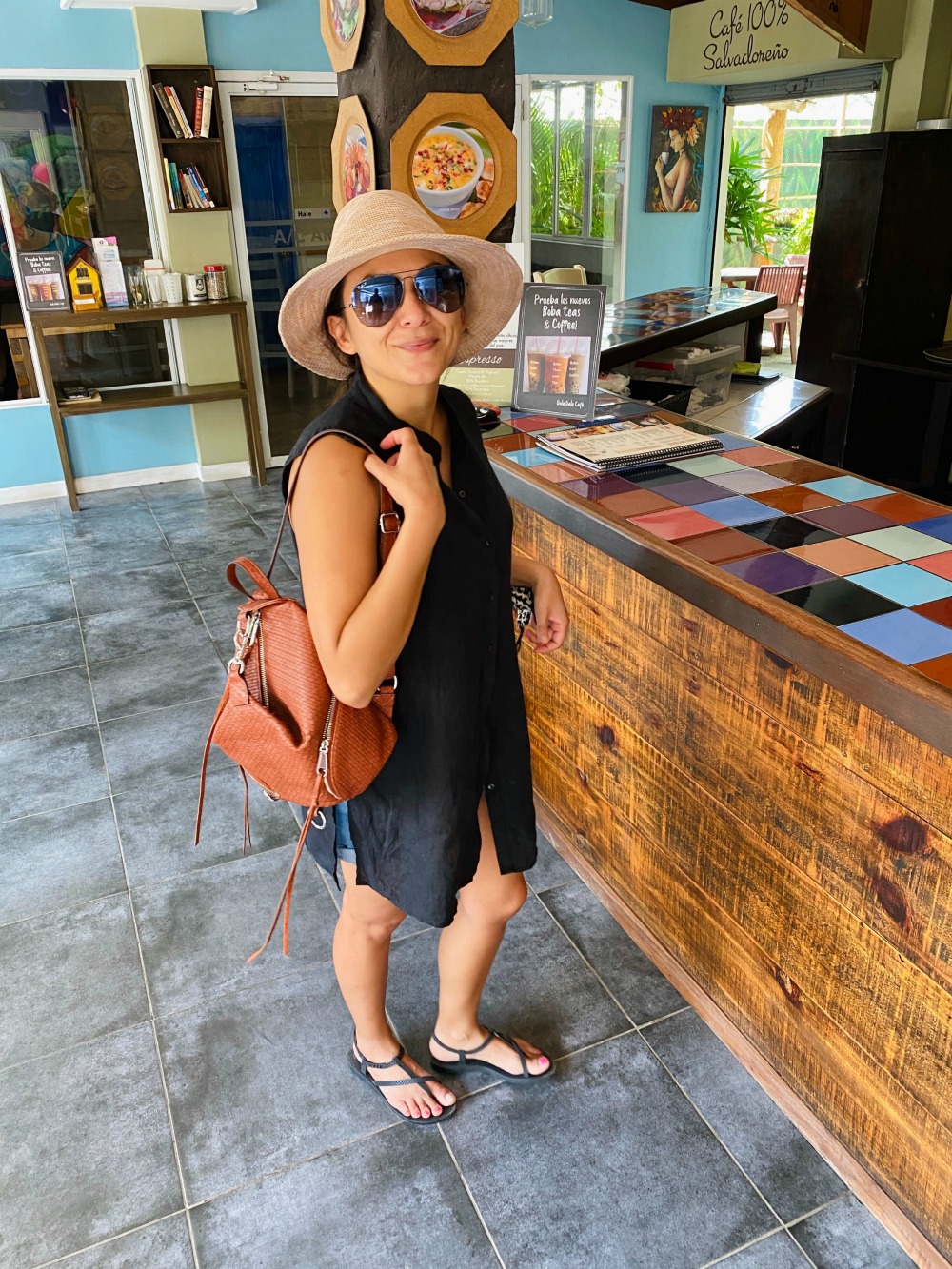 Chillin' with my Ipanema sandals, black Eileen Fisher Linen Shirt, and Rebecca Minkoff Backpack
This new style looks like a regular pair of sandals but boasts the convenience of a flip flop and beach-friendly shoe. Check out more t-strap sandals here!
We've rounded up a list of the most comfortable flip flops for your next beachside vacation!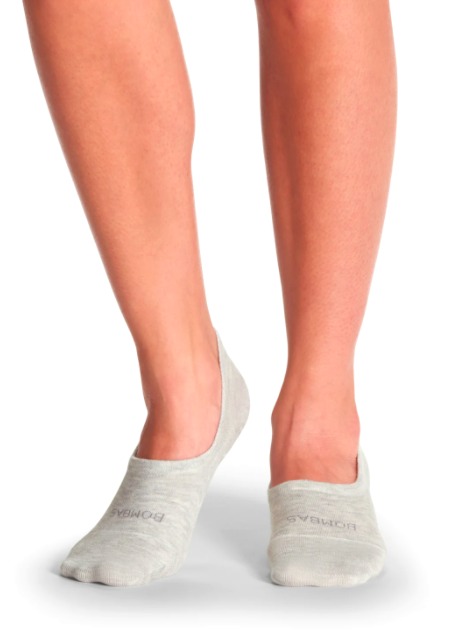 Shop: Bombas Lightweight No Show Socks                
Bombas Socks
They're pricey but AMAZING! Readers raved about them so I decided to try them out for myself earlier this year. I never knew socks could be this good. I also preferred the regular lightweight no show sock-style vs. the merino wool version.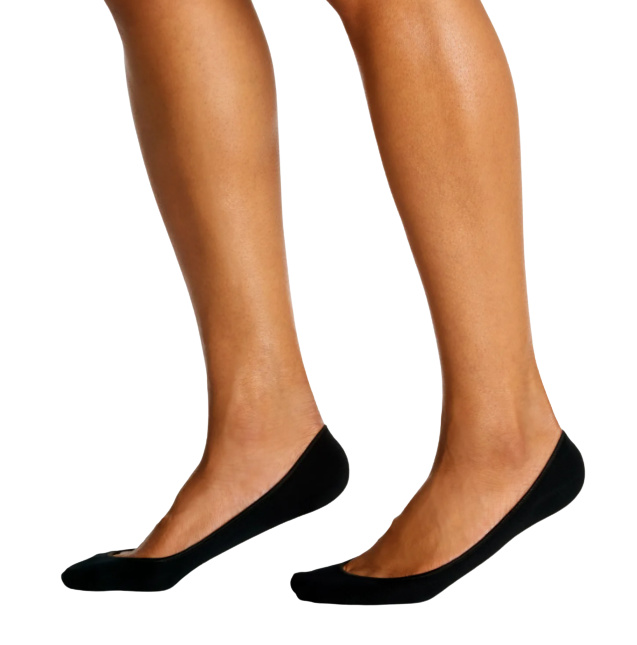 Shop: Bombas Low-Cut No Show Socks 
I wear the gray Lightweight No Shows Socks with my gray slip on Converse sneakers and the Low-Cut No Show Socks in tan color with my black Jibs sneakers and the black color with my Tory Burch foldable Minnie flats in black.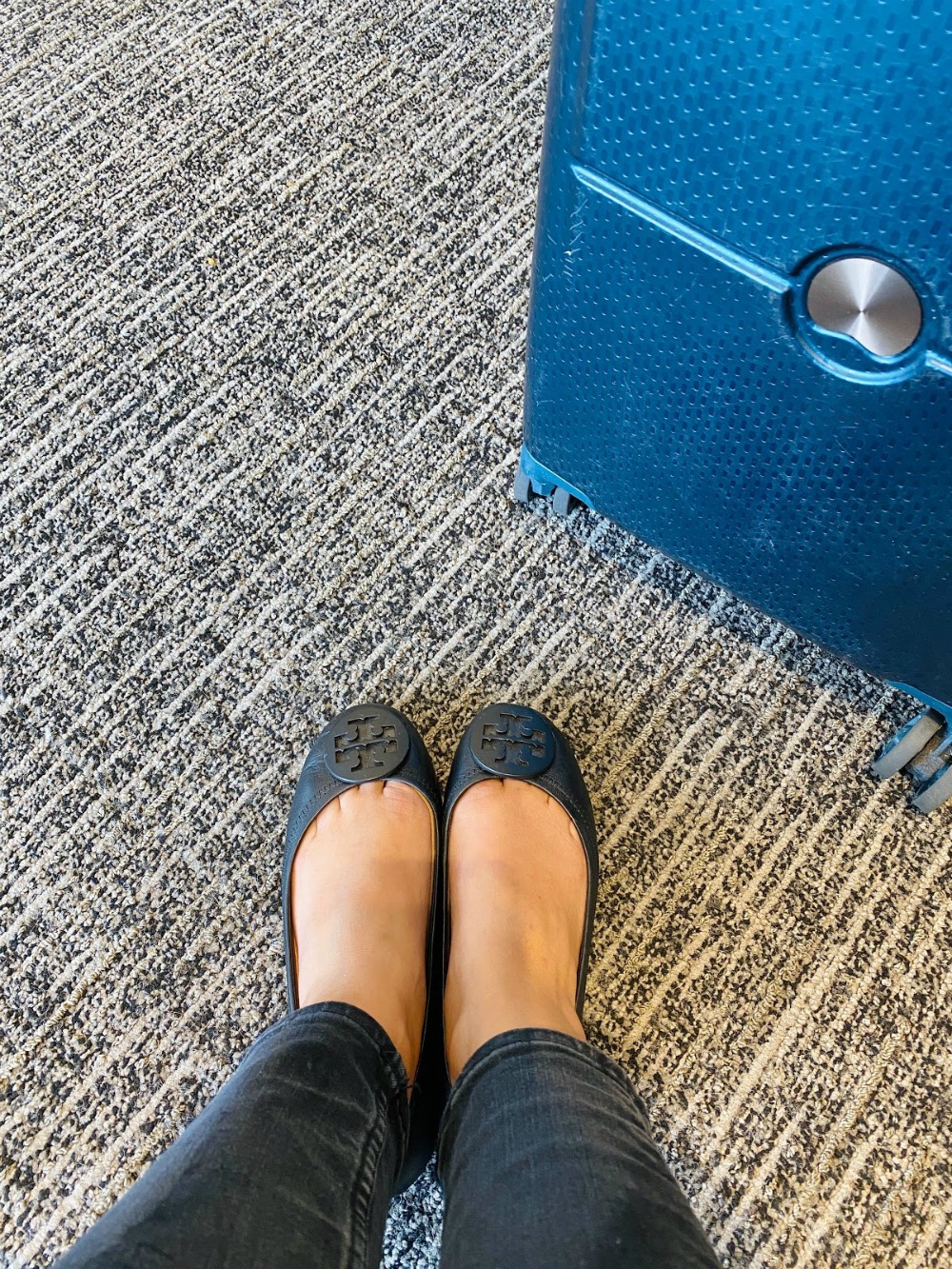 Waiting at the airport in my Bombas Low-Cut Socks and Tory Burch Flats
I'm a size 6.5-7 and originally ordered the medium but I found them to be too long so now I've ordered size small. My ultimate sock capsule collection is complete. Never need another pair of socks again! 
Learn more about Bombas amazing socks in our review!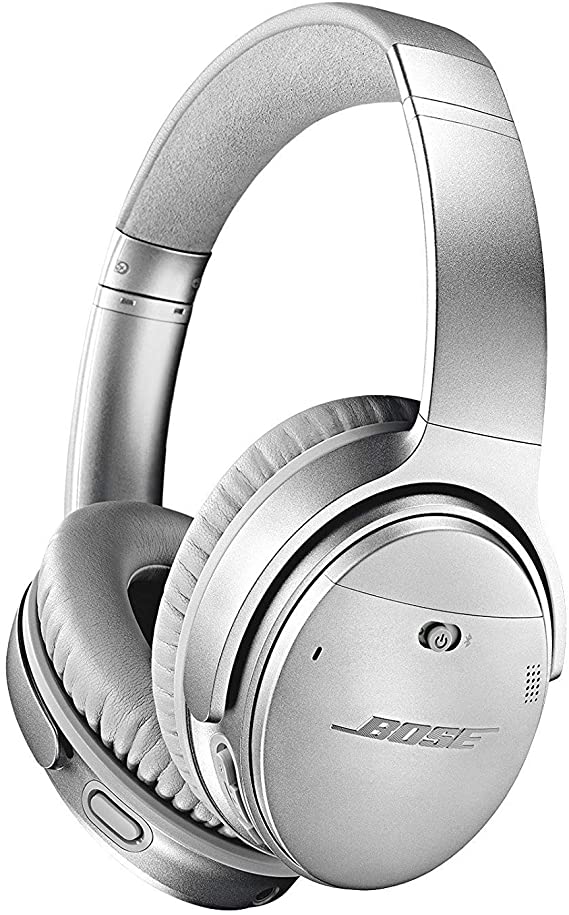 Shop: Amazon
Bose QuietComfort 35 II Wireless Bluetooth Headphones
Another TFG fan favorite, I bought these Bose QuietComfort headphones during the Prime Day sale this year, and they've been one of my best buys ever! LOVE THEM.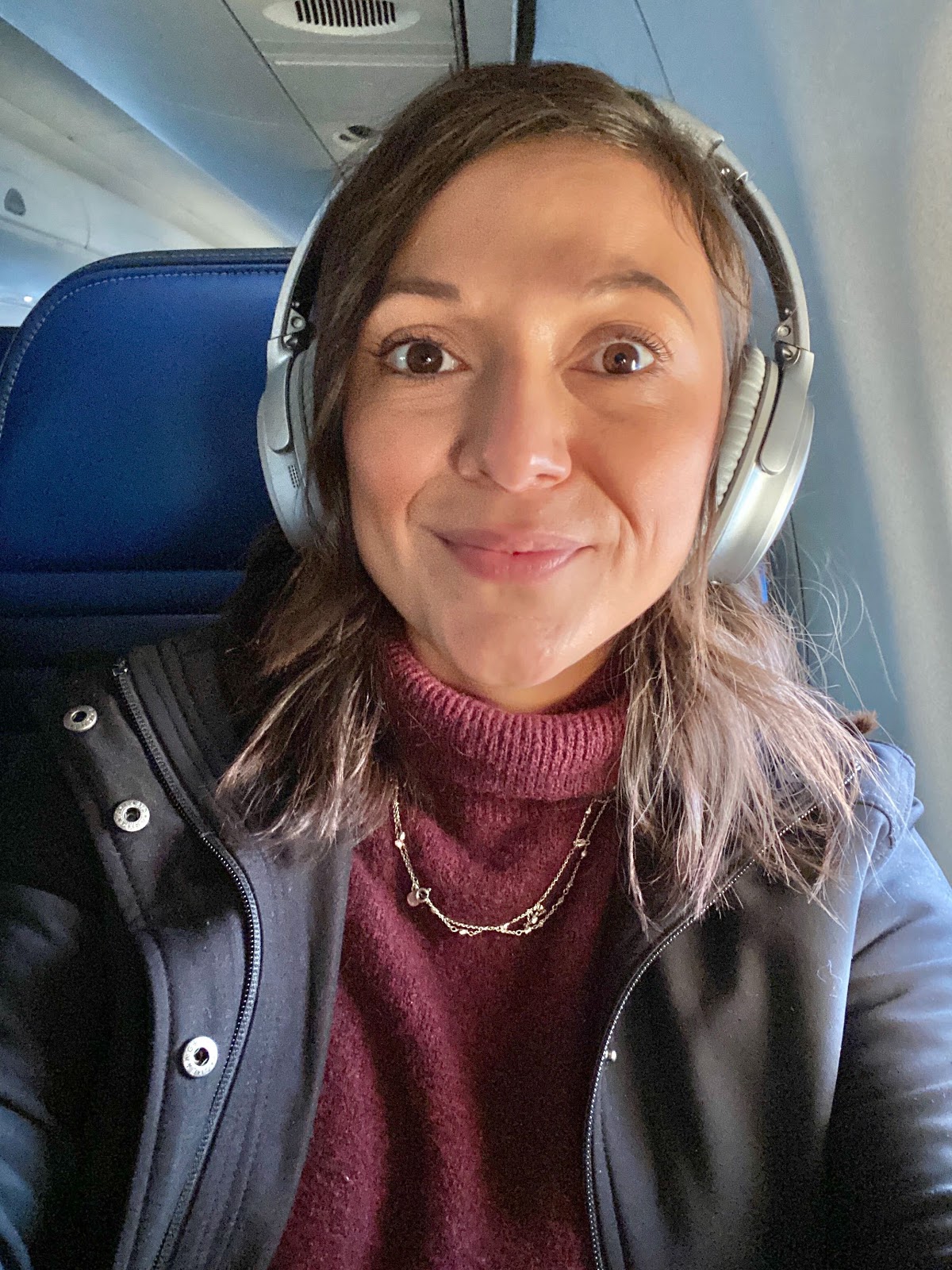 On the plane with my Bose Headphones
They're ultra noise-canceling, and I use them all the time for Zoom meetings, family calls, podcasting, and listening to audiobooks. And BONUS: they look bulky, but they actually fold into a handy travel case.
We asked TFG readers to tell us their picks for the best noise cancelling headphones!
---
What are your favorite travel products in 2020? Share your picks in the comments!
---
For more of my favorite things, please read:
---
LIKE THIS POST? PIN THIS PIC TO SAVE IT!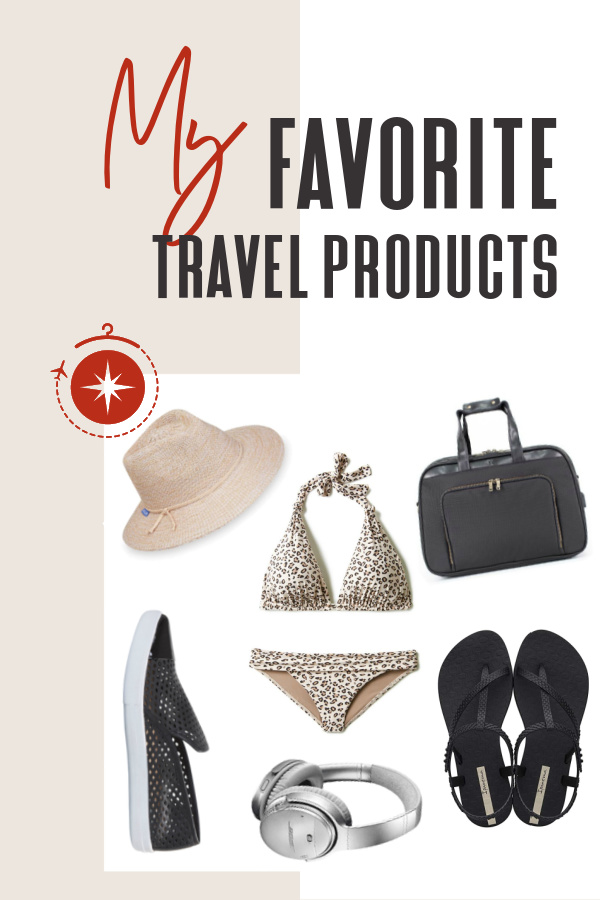 ---
I hope you liked this post on my favorite travel products for 2020. Please share with your friends on Facebook, Twitter, and Pinterest. Thanks for reading!
---