Support TFG by using the links in our articles to shop. We receive a small commission (at no extra cost to you) so we can continue to create helpful free content. As an Amazon Associate, we earn from qualifying purchases made on Amazon in addition to other retailers featured on the blog. Thank you, we appreciate your support!
So many sales so little time. What's a girl to do? Here's everything I've bought online for Spring/Summer 2020!
---
My Spring Haul 2020
---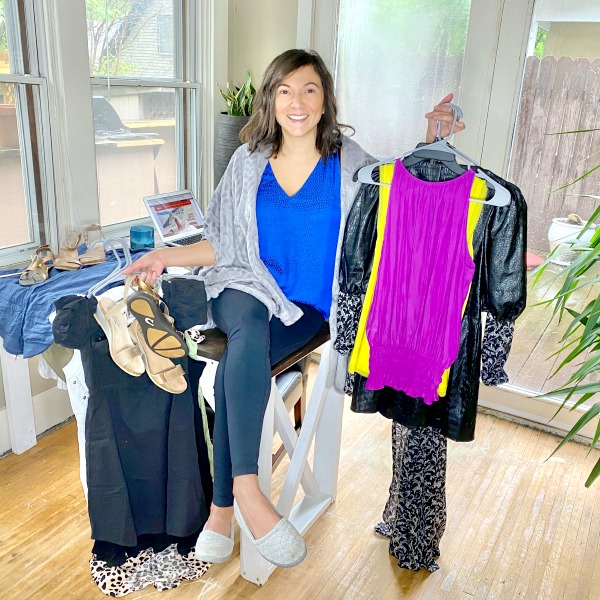 I used to work in the fashion industry and after spending the past month binging on Netflix's Queer Eye (loved it!), I started feeling like I was missing fashion in my life.
After living in a very minimalist travel wardrobe during my extended period indoors and away from my home the past 8 weeks, I desperately miss fashion. 
And, since every retailer is having an insanely amazing sale right now – I went crazy online shopping. I'm soooooo excited about clothes again!
By the way, we're having a sale, too! Save 25% OFF Compass Rose Packing Cubes and Secret RFID Bra Wallet with the code: CR25SPRING
So here it is. This is a list of everything I purchased online over the past month: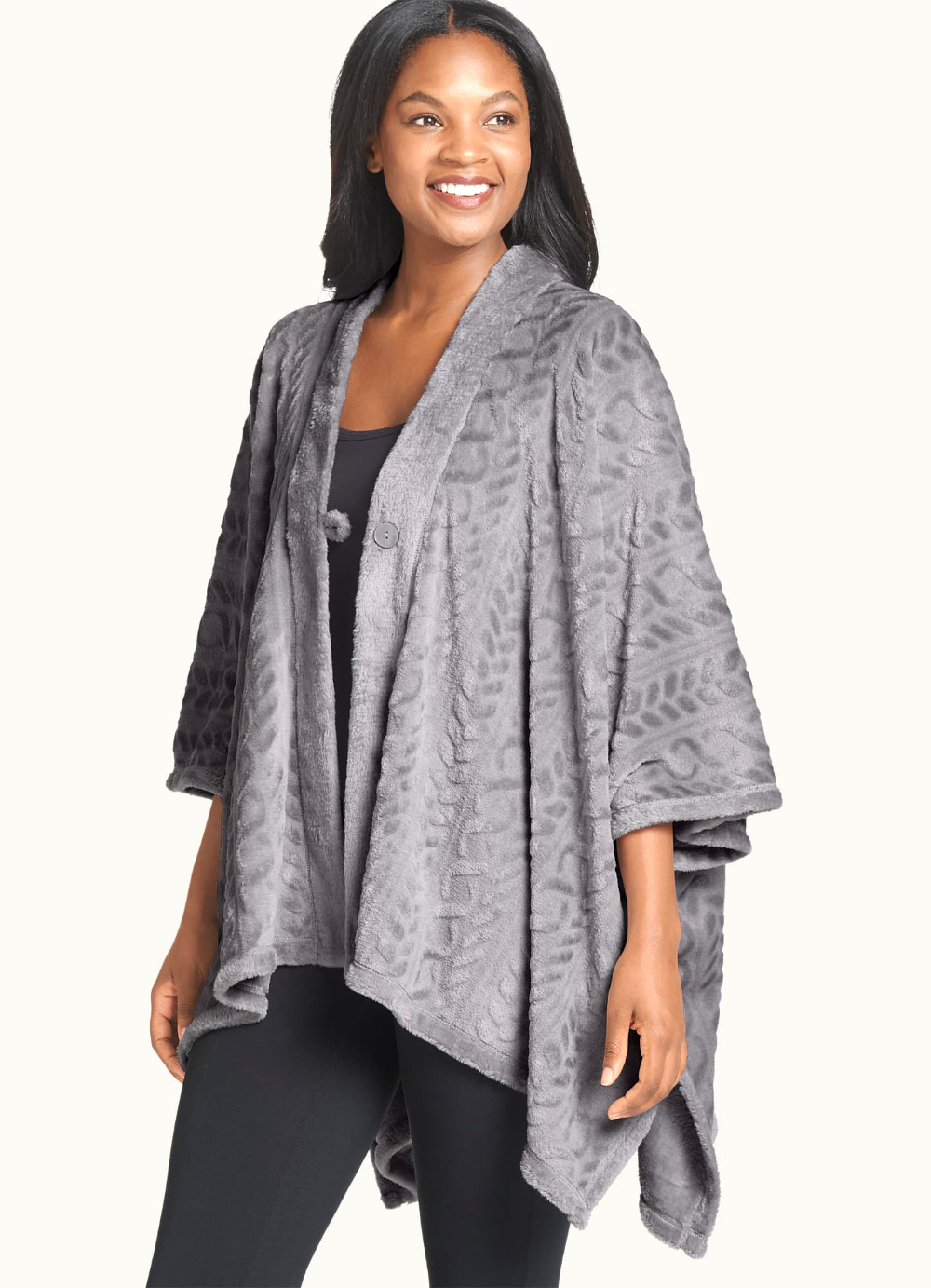 The coziest robe ever! It's everything I could've ever asked for in a robe: soft, cute, and on sale! Who knew I would ever be this excited to own a robe?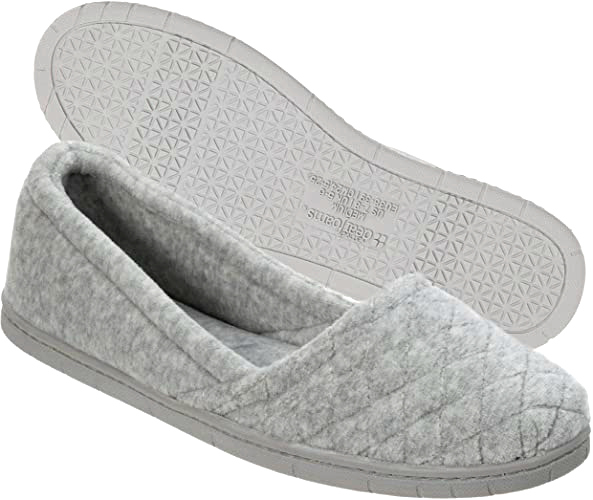 Dearfoams Microfiber Velour Espadrille Slippers
I tried to find the most "shoe" looking slippers for warmish weather. Mission accomplished. Soft, cozy, and well-priced.
For colder weather, I have these knit booties from Target!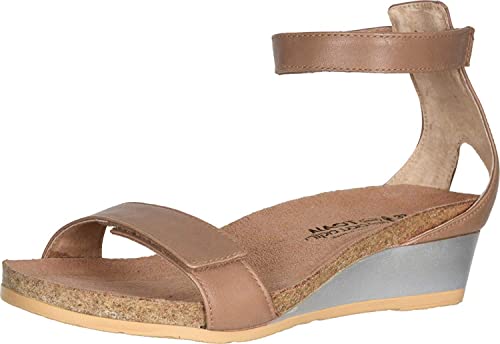 After 6 years I'm finally on the hunt for a replacement to my Naot Sabrina Sandals. There's nothing wrong with the sandals, I just need a new look. Plus, I want something that looks slightly dressier and even more neutral.
A tan "leather" sandal is the perfect neutral to mix and match with your entire summer wardrobe. The tan acts as a neutral and the leather creates a timeless chic appearance. (Don't take my word for it. I realized that in Paris when it seemed that a tan sandal was the summer shoe of choice for Parisian women, too!)
The key with tan is to treat it the same way you would when buying a nude color shoe: you choose the color closest to your skin tone, particularly paying attention to whether it's a cool or warm color. The Naot Mermaid Wedge in the Arizona Tan is nearly the perfect color for me!
Because Naot has been so comfortable even when walking for 6-8 hours in the unbearable heat of Rome on my 2 week Europe summer trip, I didn't want to shop for any other sandal brand. These work and I don't want to risk my comfort.
Bonus: the wedge has a silver detail, which goes well with my wardrobe.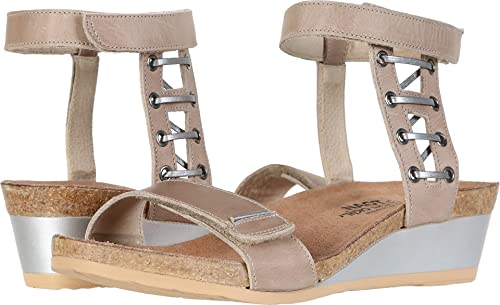 In my search to find my new dream comfort sandal, I also ordered another Naot sandal shown above. You'll notice that they have one major thing in common: they have not one but TWO velcro straps allowing you to custom fit it to the width of your ENTIRE foot. This is the best for me because I have a rather narrow foot.
I am completely torn between both styles.
On one hand, I love the lace detail on the sides of this style, but on the other hand, the color of the previous sandal is a better match for me, making it much more versatile. But, I do prefer the material on this sandal more than the other one.
I'm still undecided, but I think I'll end up with the Mermaid Wedge. The styling is more dainty and simplistic giving it an understated elegance.
Want to see more tan sandals? Take a look at this post with more of my selections!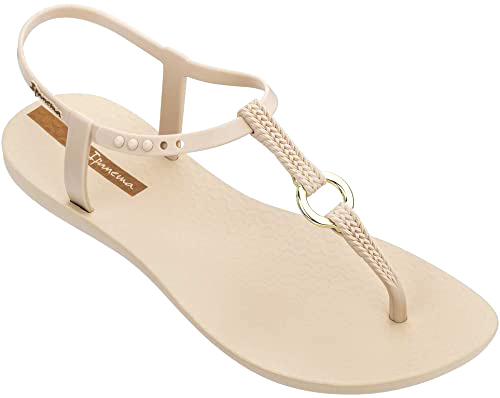 I can never get enough of Ipanema. After 6+ years they are STILL my favorite brand of flip flop sandals. Since I spend so much time by the beach, I get a new style every 1-2 years. I got the Ipanema Sandals Link style in Beige to lighten up my wardrobe.

Olukai Upena Gladiator Sandals
I've read that Olukai sandals are super comfortable and wanted to see for myself. The style looks nice but I wasn't sold on the bronze color, which I thought would look good at the tropical beach town where I live. 
The size 7 fit my regular/narrow foot. I might try these in another style or color. Returned.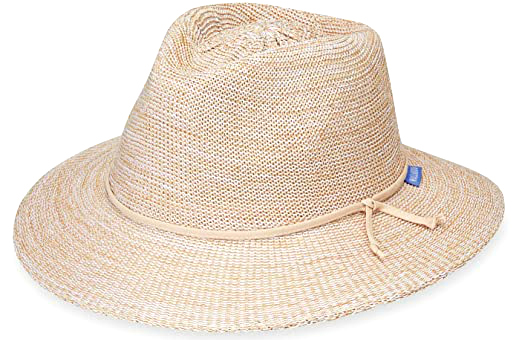 Wallaroo Hat Company Fedora Sun Hat
If you follow my Instagram, you know I have a favorite sun hat from H&M. However, after a couple of years, it's pretty tattered and I could use a new, fresh option. I tried the J Crew packable sun hats and they were awesome for travel but too big for my head. 
As so many readers recommended the Wallaroo Hat Company style shown above, I decided to try it myself.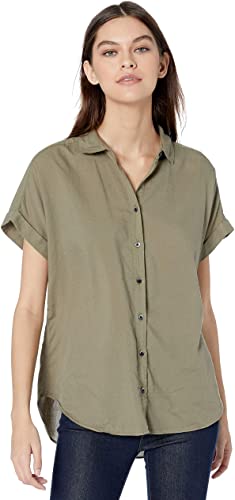 Goodthreads Lightweight Short Sleeve Shirt
The Amazon Goodthreads brand makes AWESOME lightweight shirts for the heat! These are perfect for me in the hot weather of Playa del Carmen, and they're also light and packable, too.
The Amazon button ups fit perfectly! They're not slim, more of a regular fit. I bought the XS in both short and long sleeve. I loved them so much I got the short sleeve in three colors: steel blue, army green, and offwhite/navy windowpane. 
Personally, button down tops have become part of my go-to uniform. I can wear them casually or dress them up. I like them because they're casual and comfortable yet more polished than a tank top or tee.
Tip: this brand has various styles but choose the "lightweight poplin" for paper thin, hot weather friendly fabric. I tested out this viscose style and the fabric felt cheap and shiny.

Goodthreads Lightweight Poplin Tunic Shirt
Having so much success with the short sleeve poplin Amazon Goodthreads shirts, I wanted to see if the long sleeve version was just as light and easy to wear. After all, button downs are part of my uniform and a part of my everyday capsule wardrobe. 
I bought the one shown above and it worked. I wanted a longer sleeve for moderate weather days. For the record, I do prefer the short sleeve styles to the long sleeved style. I kept the long sleeve because I wanted a lightweight fabric I could wear in Playa.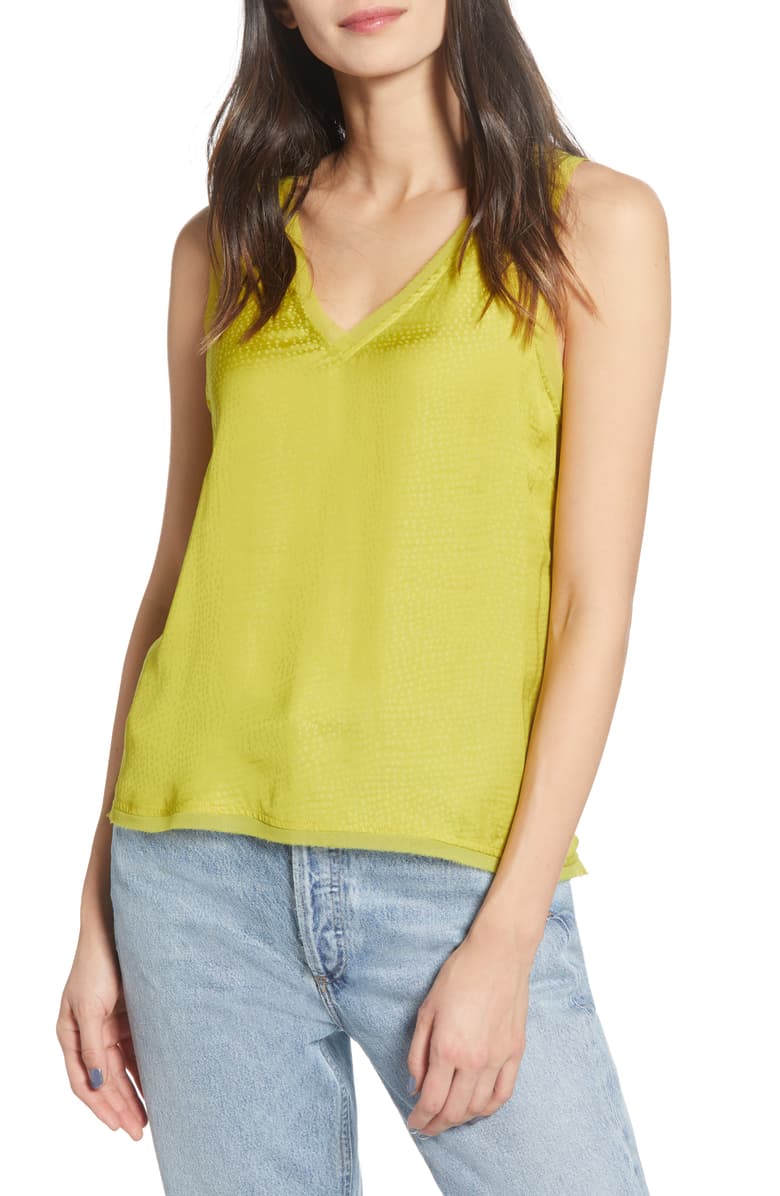 Chelsea 28 Raw Edge Satin Tank
Taking advantage of the Nordstrom sale, I got this top at 60% off. If it wasn't for the steep discount I would've never paid attention to this top but at under $20 I decided to give it a try and I was so happy I did!
After a dreary 2 months indoors, I was ready for some color, fun, and fashion in my life. This was everything. Summer here I come!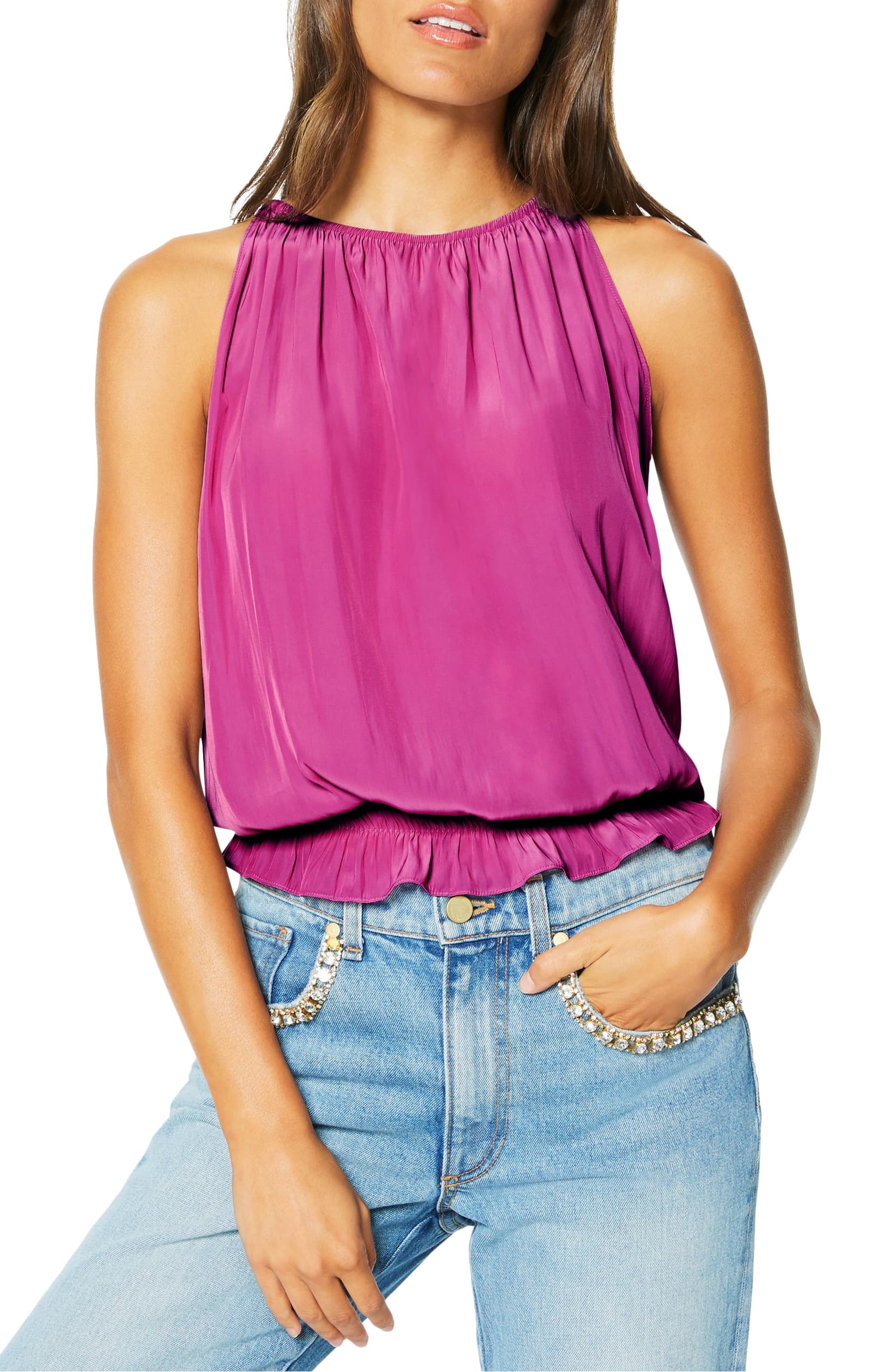 Ramy Brook Lauren Smock Sleeveless Top
Desperate for color, I also tested this top out. I prefer black and white in my wardrobe, unless I find jewel tones or the right brights. I'll pair them with jeans, denim shorts, or my favorite paper bag leather shorts, which seem to go with everything.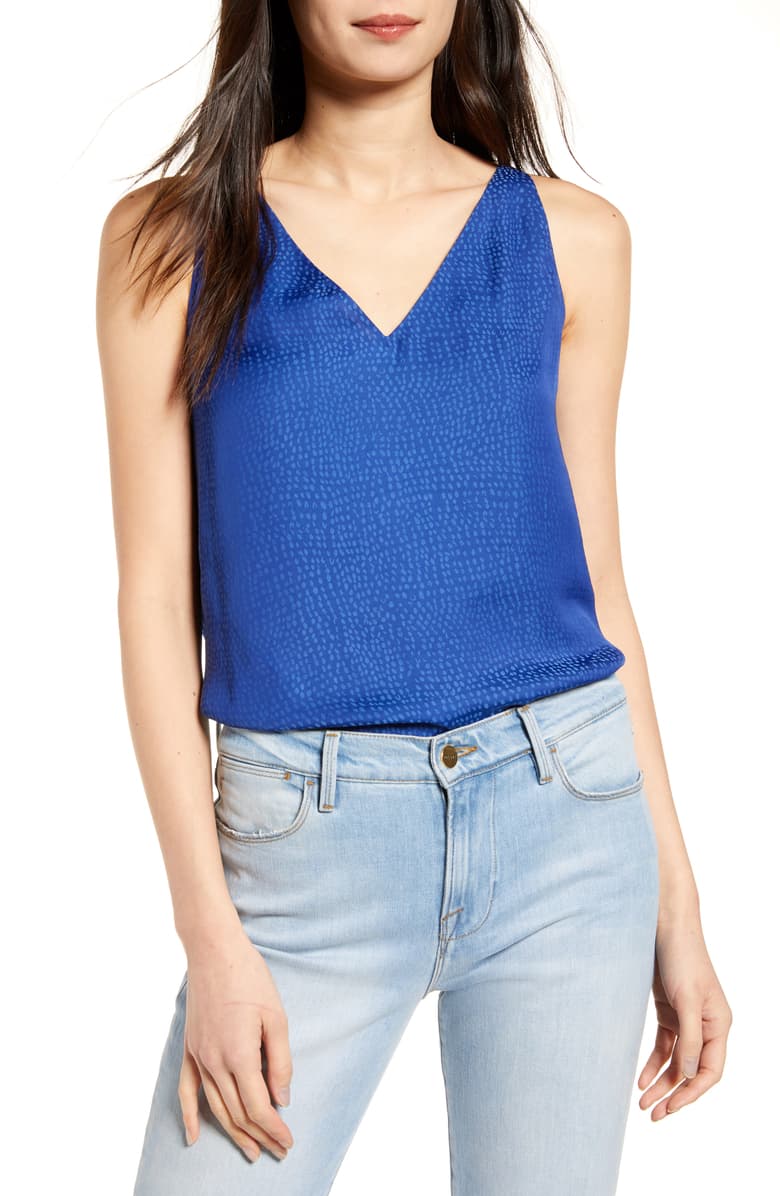 The one color I always gravitate to is a royal blue. I've found that I can wear spaghetti strap tops like this with the bikini top below. I just tie it in the front instead of my back and I get a pretty cross cross effect in the back!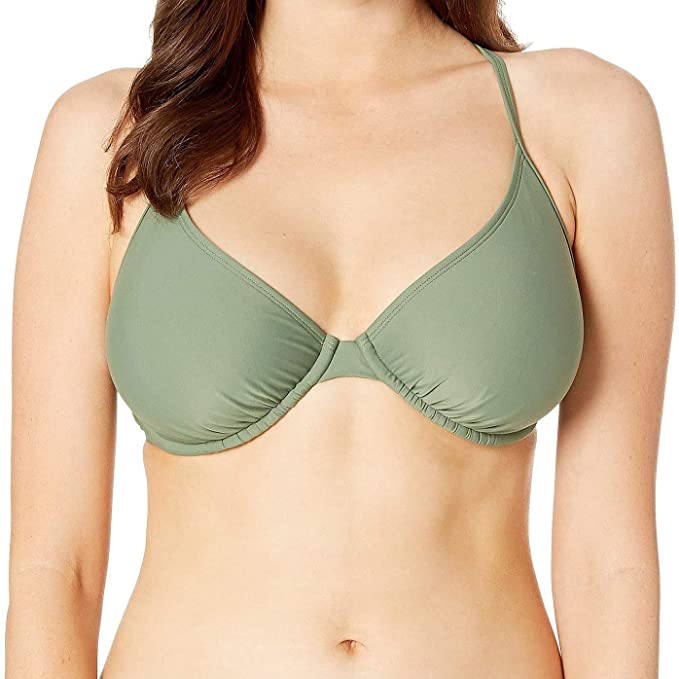 Body Glove Underwire Bikini Top
This is my very favorite bikini top because it's available in D, DD, E, AND F cup sizes! It's awesome because I can wear the correct cup size and adjust the strap to fit the perfect width of my body.
I have it in several colors because I use it as a bikini top AND also as a bra top with spaghetti strap rompers or open back tops. In addition to white, black, and storm, I added the cactus and smoothies splendid colors to my collection.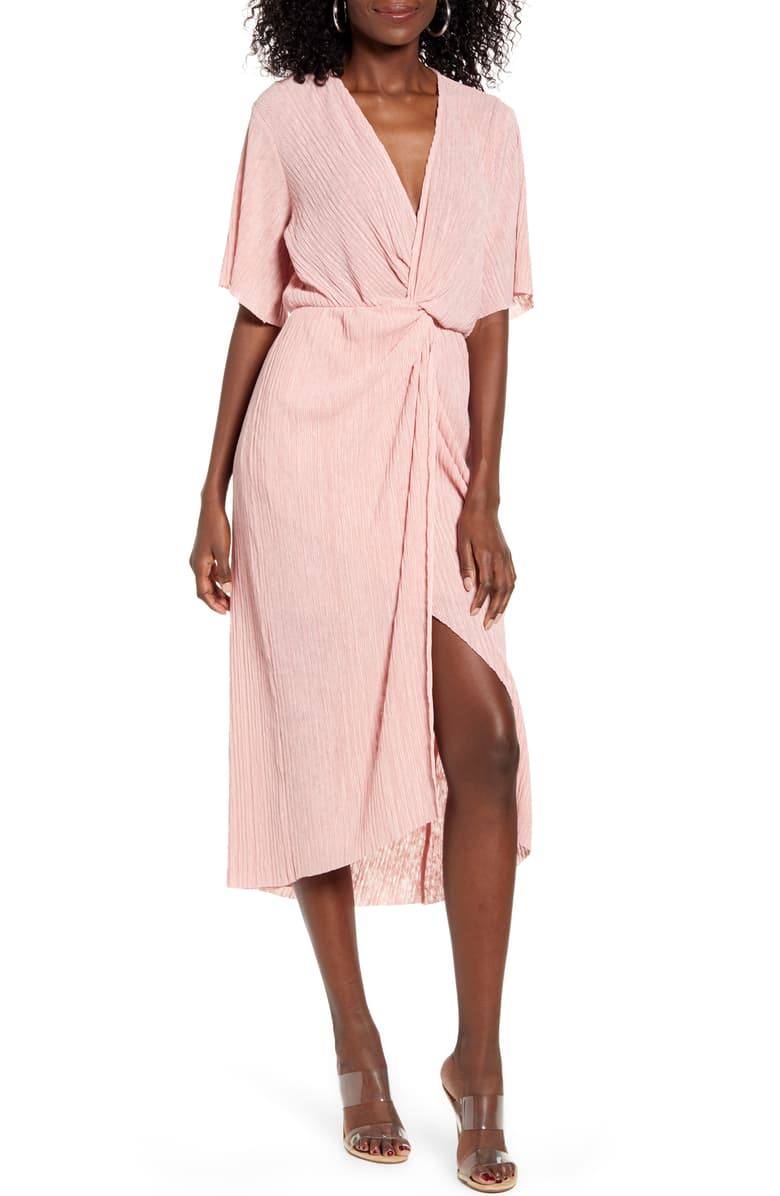 I've been eying this dress for some time and I got it at 40% off. Score! It's gorgeous.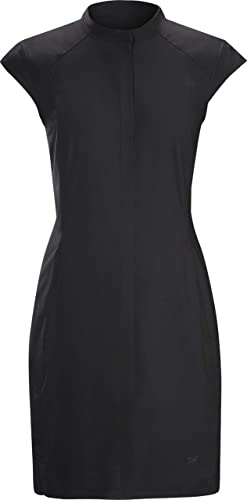 Bought a new tech travel dress and it's super chic! Recommended by the readers, I was curious to test it out myself, and I was pleasantly surprised at the stylish design integrated into the  technical functional fabric. Super lightweight, this will be added to my travel wardrobe. Bonus, it's cute enough that I can even wear it when I'm not traveling, too.
The XS fit me well. It wasn't too tight and it was comfortable enough to leave room for street food. At 5'2", it falls just above my knee. I plan to hem it 1-2 inches so it's less overpowering for my height.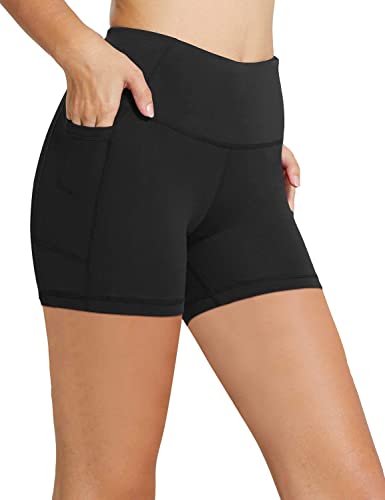 Baleaf Compression Exercise Shorts
I wanted to work out and it was too warm for my Zella leggings so I decided to try yoga shorts, which would be packable for travel, too. They were inexpensive and did the job so I kept them since I was only using them to work out at home. 
However, I didn't love the fit and decided to order this (in Sweet Bonbon) and this (in Jade) style, too. I'd like to use this type of short to workout at the gym, too, so I hope the other styles have a more flattering fit.
Bonus: they have a pocket big enough to fit a phone.
I also bought these socks to workout in and they were perfect! Good value, adequate compression, and quality athletic material.

Amazon Essentials Knit Jegging
I wanted pants that would be comfortable enough to lounge in or work from home so I bought these Amazon Essentials Skinny Pull-on Jeggings. Because they were stretchy and soft, they seemed ideal for travel, too.
While they were very practical for what I wanted, the elastic waistband included, I didn't love the fit on me so I returned them. I always struggle to find well-fitted pants. I think I'll try the Old Navy Rockstar Jeggings next.
Lastly, I wanted to find hot weather friendly, easy to wear summer dresses and rompers that don't break the bank. I turned to Asos and ordered all of these on sale PLUS 20% off!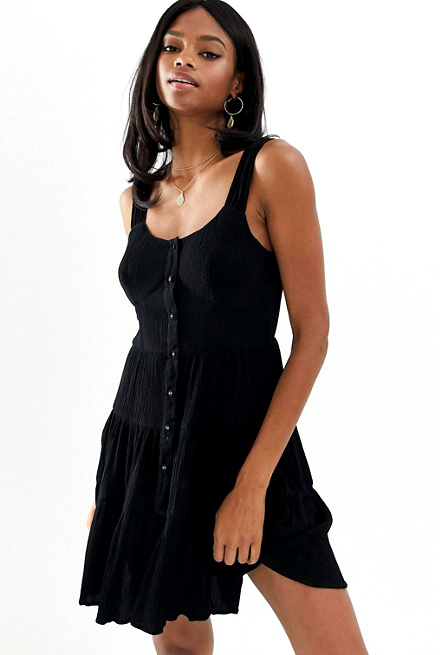 Easy to wear sundress.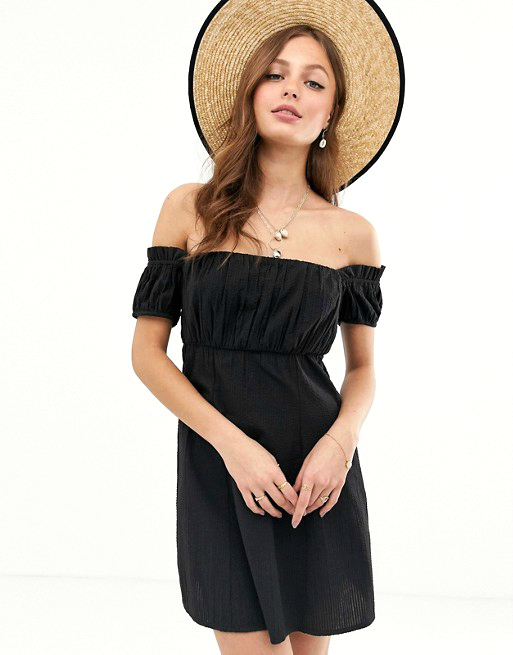 Asos Off Shoulder Mini Sundress
Having a proper bra fitting changed my fashion game. Now I can wear a strapless bra. Find out how!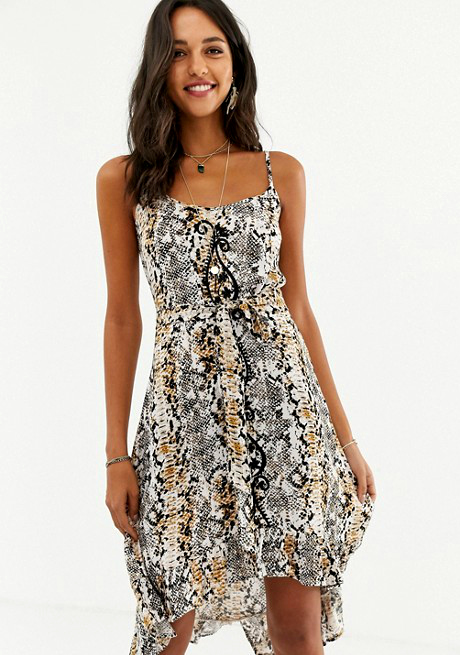 I love snake and leopard print even when it's not in style. High low style is flattering for my height.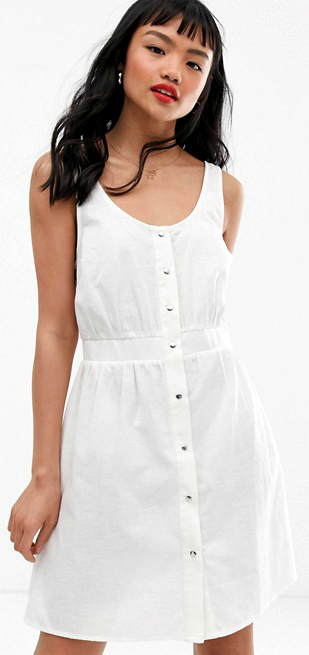 Just what I was searching for in the hot weather, but it's very sheer so I'll need just the right underwear to wear.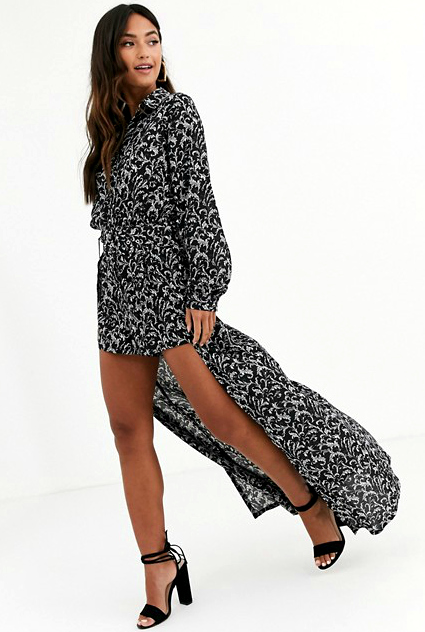 So versatile with a removable skirt. Who knew it could be travel-friendly?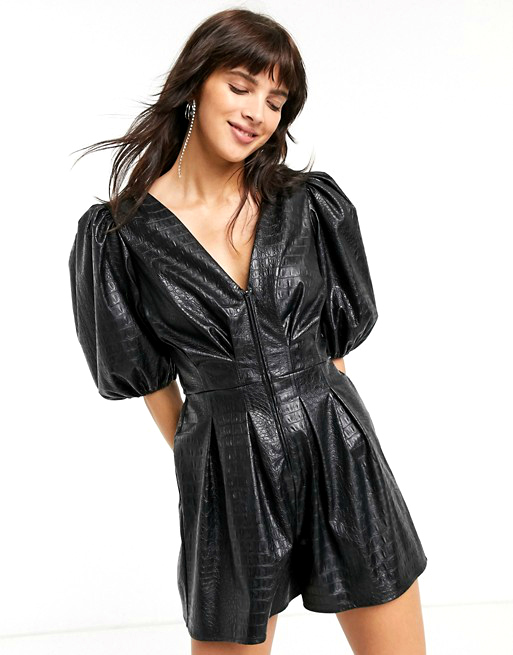 I LOVE EVERYTHING ABOUT THIS I'M SO GLAD IT FIT ME!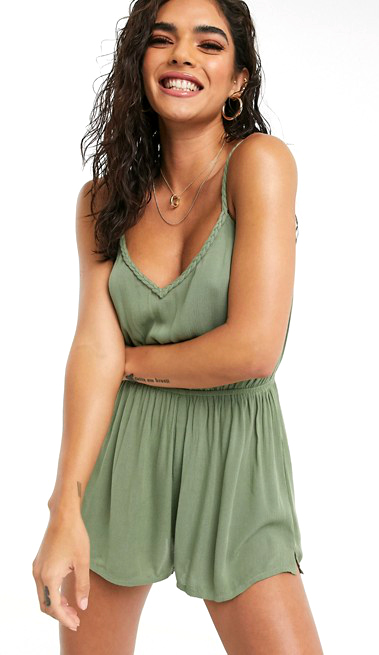 I live in these types of rompers in the scorching heat of Playa del Carmen.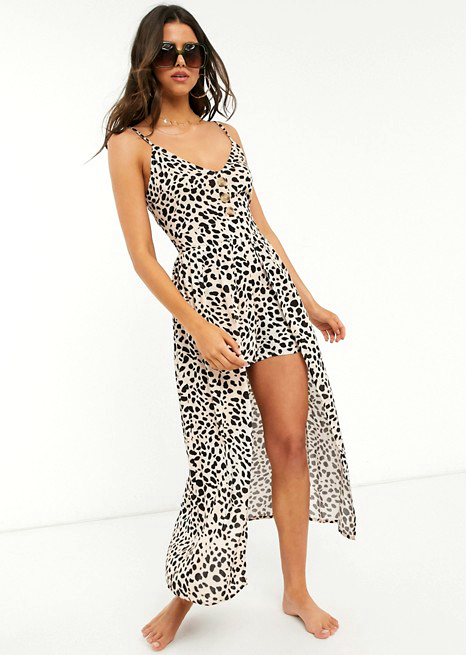 I love this for the beach at home or for a night out paired with my leather jacket.
Note: I still stuck by my principles of only buying things that were perfect vs owning things just because. I only kept the clothes I absolutely loved and returned everything that didn't feel amazing in. To be practical, I only buy things I feel are versatile enough to wear in many settings vs buying things that are "too special" to wear any old day.
Most things will need to be hemmed at the shoulders to fit my petite frame, but that's a standard part of being 5'2".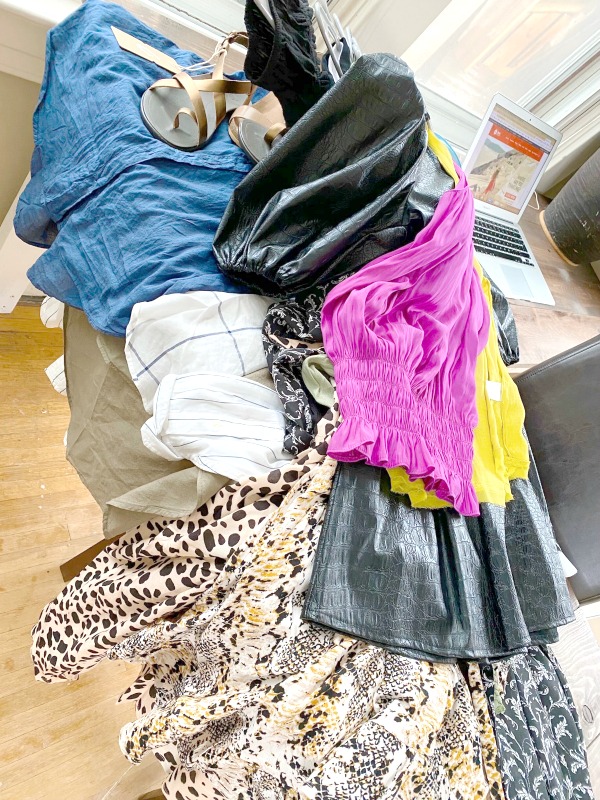 PLUS, HERE ARE THE TOP SALES TO SHOP THIS WEEKEND:
Everything is on sale at OLD NAVY for $25 OR LESS
Including so many awesome summer items!! ☀️ Perfect for as the sunny weather arrives including their lightweight and easy to wear dresses. The readers particularly love their Swing Dresses and Leggings – plus they are insanely cheap right now.
5So far, I have rock star jeggings, heather grey tank, ocean storm swing dress, olive dress, and a couple of eyelet tops in my shopping cart. Good thing I got a new travel rewards credit card a couple of months ago ?
Shop the Old Navy sale here!
Save 30% on Vacay Style
Vacay is having a sale this weekend in celebration of Mother's Day. Enjoy 30% of everything with the code: MOM30 through May 11!!! ? I particularly love their 2-piece rompers and 2-piece dresses – read my full Vacay review!
Shop the Vacay sale here!
SAVE 25% OFF ALL COMPASS ROSE PRODUCTS
This is an awesome opportunity to save money on travel gear for future trips. Use the code CR25SPRING on Amazon to save 25% off the Compass Rose Secret Bra Wallet and 4-Piece Carryon Size Packing Cube Set.
ALL TRAVEL FASHION GIRL EBOOKS ARE ON SALE
All of our eBooks are on sale for $5 and our Stop Overpacking course is only $10! Shop here!
AND HERE ARE A FEW MORE SALES I'LL BE BROWSING THIS WEEKEND, TOO:
If anyone's like me and shopping online for clothes, shoes, or home supplies, please consider using our referral links from the above email or from one of the retailers listed here.
If you click on one of our Amazon, Nordstrom, or other retail product links and then do your regular shopping through them, this allows us to earn a small commission at no extra cost to you, which helps support the TFG Team and enables us to create blog content at no cost to you.
Please note that the credit to TFG once you access any of the links is good for only 24 hours.
---
We appreciate you and we thank you for your support ?
---
For more shopping inspiration, please take a look at my travel fashion must haves:
---
We hope you liked this post
. Please share with your friends on Facebook, Twitter, and Pinterest. Thanks for reading!
---