---
Summer 2013 – Cute Shorts for Travel
by Cailyn Cox
---
Summer is upon us, and that means it's time to put away all your winter favorites and repack your bags with super cute shorts!
If you're in need of inspiration and you haven't a clue where to start, take a look at one of this seasons hottest trends: printed, chiffon, and dolphin style shorts. These shorts make the perfect additions to your summer travel wardrobe – they're lightweight, stylish, and will hardly take up any room in your carryon bag. You can dress them up with heels and flats or wear them casually with ankle boots and cute sandals.
Travel Fashion Girl's top 10 travel shorts list will help unleash your inner fashionista, while staying cool and fresh in the summer heat.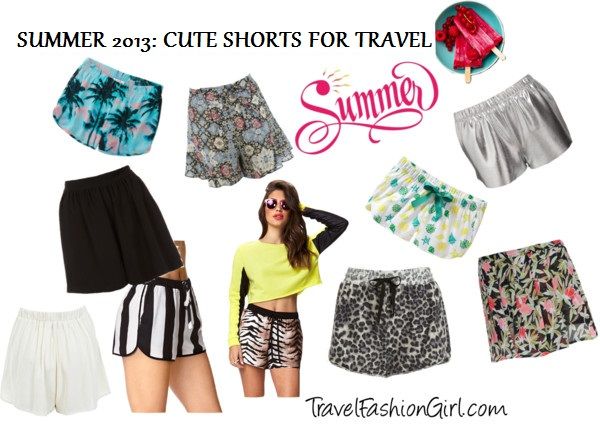 Forever 21 Dreamy Dolphin Shorts: not only do these cute shorts come with a price take that makes them an absolute steal, they are also cute and fun, with a tropical summer print. Lightweight and lined, makes them the perfect pair of shorts for over your bikini or just to ensure the summer sunshine.Buy here: Dreamy Dolphin Shorts
Leith 'Cosmic' Metallic Tap Shorts: These are definitely for the bold, with their futuristic inspired theme, however do not fear, metallic are bang on trend this season and you can make this look subtle by wearing all black pieces to subdue it and you can feel comfortable once again with an elasticated waist.
Buy here: Leith 'Cosmic' Metallic Tap Shorts
MANGO PRINTED CHIFFON SHORTS: chiffon is a beautiful, cool fabric for the summer months and these shorts with their floral print are feminine and practical. These shorts are great when you want to be slightly dressier, yet still summery and relaxed.
Buy here: Shorts Tulip
FOREVER 21 Striped Dolphin Shorts: super cute white and black striped shorts with elasticated waist and side pockets, this monochrome piece will add a feminine edge to your wardrobe.
Buy here: Striped Dolphin Shorts
Old Navy Womens Printed Lounge Shorts: This print is cute and girly and makes you think of a beach side holiday, which is really what summer is all about. Great to lounge around in (hence the name) these shirts will leave you looking and feeling great.
Buy here: Old Navy Womens Printed Lounge Shorts 3″
Miss Selfridge Petites Printed Bowback Shorts: Summer is all about letting your wardrobe have freedom and colour, and these shorts from Miss Selfridge do just that,  these shorts also feature the feminine bowback style, that make them vital to a chic wardrobe.
Buy here: Petites Printed Bowback Shorts
Miss Selfridge Cream Daisy Trim Short:  the cut, the length, the colour and elasticated waist, what more do you need for summer?
Buy here: Cream Daisy Trim Short
GO MAKE NOISE Dolphin Shorts: These comfortable shorts in cheetah print come with an elastic waist, practical cute and at a cheap price too.
Buy here: Go Make Noise Dolphin Shorts
Topshop Culotte Shorts Black: Perfect for the days when you feel like showing less leg, the wrapped waist, twin side pockets and the loose fit of this look make this pair of shorts comfortable and classic. Loose fitting and breezy for the summer!
Forever 21 Drawstring Animal Print Shorts: These athletic inspired shorts are perfect for travel as they allow you freedom of movement with the elasticated and drawstring waist. Fully lined and lightweight the and a fun print, they're a great pair for travelling.
These cute shorts are really popular in the stores at the moment, perfect for travel, lightweight, cute and can be dressed up. They're just about the perfect summer travel shorts!
---
For more Travel Fashion picks, please read:
---
Hope you found this post on travel shorts helpful. Please share the love on facebook, twitter and pinterest. Thanks for reading!
---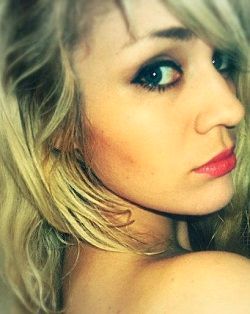 Author: Cailyn Cox is a 24 year old South African born fashion and travel enthusiast, who loves dark poetry and bright colours. Passionate about lyrics, art and design, she draws inspiration from her surroundings. She is a freelance fashion blogger at Travel Fashion Girl and brings travelers helpful travel tips as she studies in Europe.
---