Support TFG by using the links in our articles to shop. We receive a small commission (at no extra cost to you) so we can continue to create helpful free content. We earn from qualifying purchases made to the featured retailers. Thank you, we appreciate your support!
Confused about what to take to Costa Rica in the dry vs rainy season? Samantha and Yeison, from My Tan Feet, share their insider tips on packing for Costa Rica. Keep reading to learn more!
---
Packing for Costa Rica
Written by: Samantha and Yeison
---
Table of Contents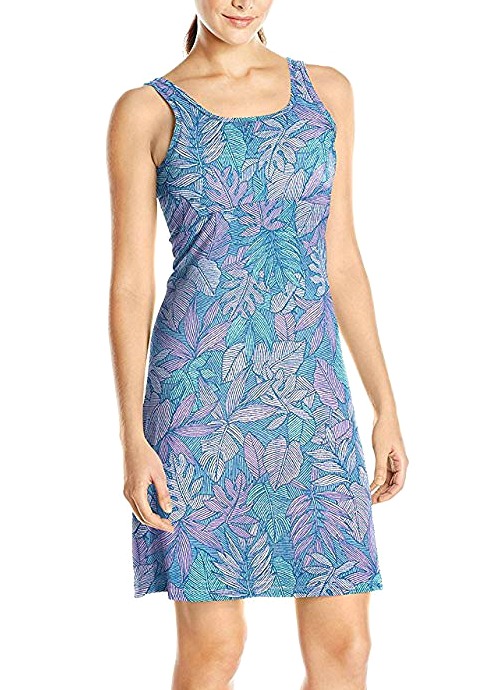 Columbia Sportswear Women's Freezer III Dress | Plus size 1X to 3X
Costa Rica Clothing Style
While packing for Costa Rica opt for casual, comfortable clothing. The people are fairly laid back and the clothing reflects the economy. Pretty much anything goes, as long as it's appropriate.
Costa Rica can get very hot and humid, so if you're spending your days outside, casual beachwear is the top choice. Think breezy casual tops and shorts – combination will become your best friend.
Try to stick to fabrics like cotton, rayon, and linen. These are top for breathability, absorbing perspiration, and allowing your body heat to escape.
Add an airy, flirty dress to your travel wardrobe. Here are the best dresses for hot weather!

Costa Rica Weather
GENERAL CLIMATE
The unpredictable weather is one of the biggest things to consider when you're packing for Costa Rica. For such a small country, it has a lot going on, weather-wise, due to the varied landscape and climate. The highlands areas and the cloud forest in the east can be cool and misty, while the Pacific and Caribbean coasts are sweltering hot year round.
The country doesn't have regular seasons due to its location near the equator. Instead, it can be categorized into two seasons: the dry season from December to April, which has the best weather, while wet season from May to November has increasing rainfall. Be prepared for muddy roads.
Always check the weather forecast before your trip. Once you've researched the weather, you can focus on creating a travel capsule wardrobe, which should easily fit in a carryon suitcase with the help of packing cubes to compress your clothing.
LOCATION-SPECIFIC WEATHER
The Central Valley (San José, Grecia, Santa Ana) – Enjoys the best climate in the country with an average temperature of 22°C/72°F, moderated with a cool breeze. These highlands have a mild climate and are cool at night.
Caribbean Coast (Puerto Viejo de Limón, Tortuguero) – The weather is hot and humid for most of the year; there is no real dry season and it rains very often.
Guanacaste/Nicoya Peninsula (Liberia, Tamarindo, Playa del Coco, Mal País, Montezuma, Samara) – The lowlands are hot and have very dry forests.
Central Pacific/South Pacific (Manuel Antonio, Jacó, Puntarenas, Osa Peninsula, Dominical, Corcovado) – The lowlands are hot, humid, and have rainforests.
Northern Lowlands (Arenal, Sarapiquí Valley) – The lowlands are hot yet cool at night. The best time to check out Arenal Volcano is early morning; try 4 a.m. for views of the lava.
Central Highlands (Monteverde, San Ramón, Tilarán) – The highlands have moderate temperatures and are cool at night.
South Central (San Gerado de Dota, La Amistad International Park) – This area has a relatively mild climate.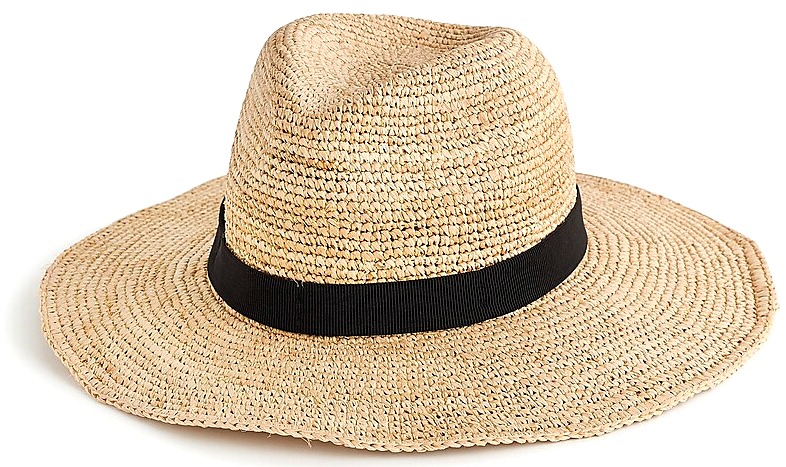 J.Crew Wide-brim Packable Straw Hat
Travel Essentials
Your travel essentials when packing for Costa Rica depend on the activities you plan to undertake. Important items, regardless of activity, include sunglasses, sunscreen, and protective lip balm.
Protection from the harsh rays of the sun rays is essential; a wide brimmed hat or visor is also crucial to provide protection to your face. If you plan on outdoor activities or paying visits to the beautiful beaches, choose an oversized tote or travel day bag.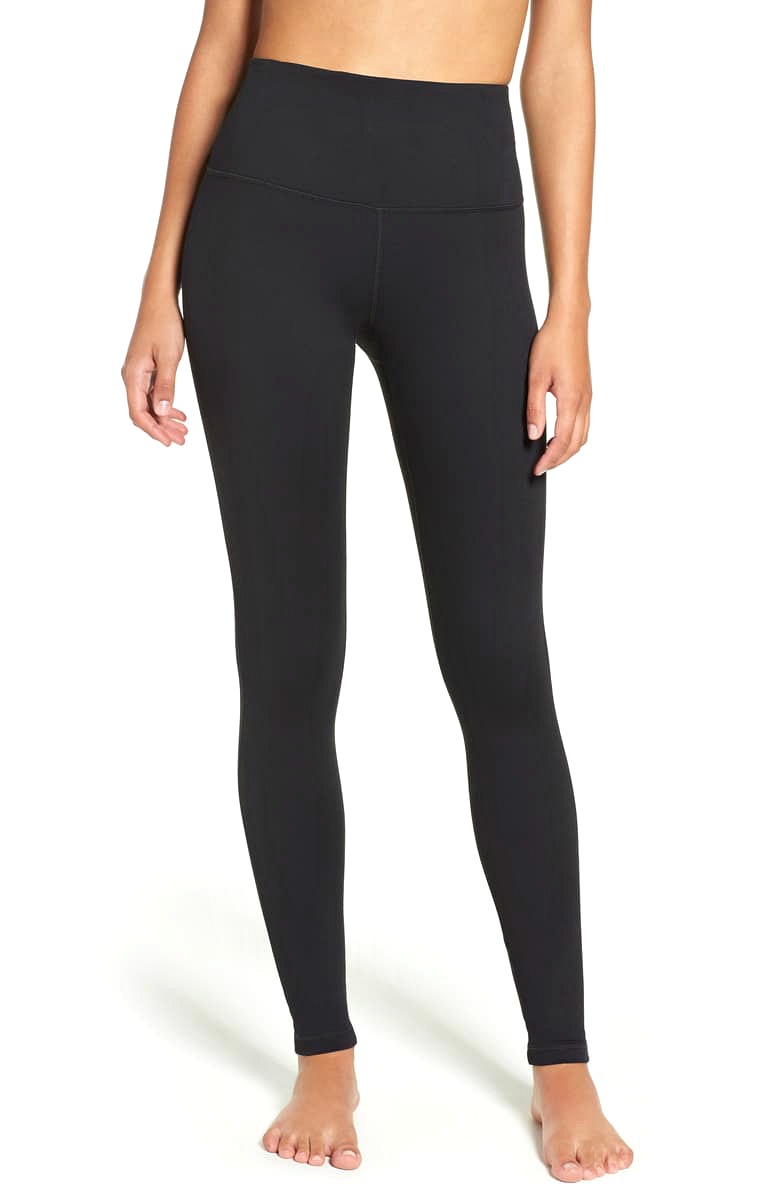 Zella Live In High Waist Leggings
If you plan on visiting the jungle or forest areas, pack a long sleeve and full-length pants to cover your skin. This will protect you from pesky mosquitoes and skin-irritating plants.  Insect repellant is recommended.
It would be worthwhile to pack an umbrella and lightweight, waterproof rain jacket for higher elevations, rain showers, and the cool nights. Bring closed toe shoes if you plan on outdoor adventures.
Take a look at these stylish and Insta-friendly water-resistant jackets!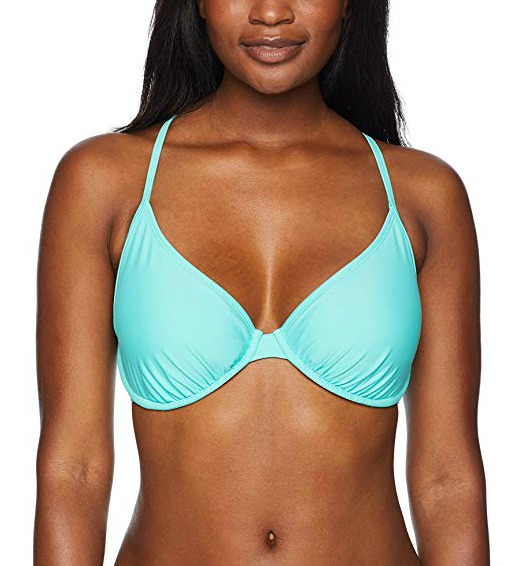 Body Glove Smoothies Solo Solid Underwire Top
Do not forget a bathing suit (or two) when packing for Costa Rica! It's essential to take full advantage of the beautiful beaches and activities. The climate is humid and the sun is hot, so be prepared to go through a couple of tops a day due to perspiration.
Getting an accurate bra fitting can be life changing, it was for me, and it's made it so much easier to find stylish, flattering swimsuits. The video below might help you find the best swimwear for your vacation. 
Watch this video to learn more about some of my favorite bra sized swimwear!
Water shoes or sandals can serve multiple purposes. They can keep your feet covered during whitewater rafting but still be comfortable enough use to hike in the rainforest, too.
Read these tips if you're planning to scuba dive or try surfing for the first time!
Packing Lists for Costa Rica
Dry Season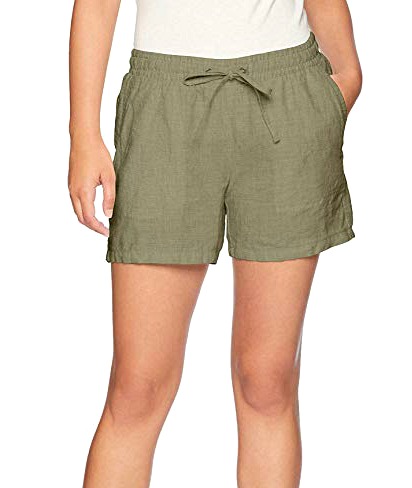 Amazon Essentials Drawstring Linen Short
Weather
Locals refer to the dry season as verano (summer) and it commonly lasts from November/December through April. It's hot and sultry throughout the day and night, around 90°F and up every day. It is dry, arid heat, but near the beach there are plenty of breezes!
This is generally the best time to visit Costa Rica–preferably December to January for guaranteed sunny skies. Be warned though: this is peak tourist season.
Plenty of events and festivals occur in the dry season. Check out Fiestas de Palmares and Fiestas de Santa Cruz for New Year celebrations and parades featuring folk dancing and concerts.
The dry season doesn't guarantee zero rain. Don't forget a light raincoat and travel umbrella when packing for Costa Rica.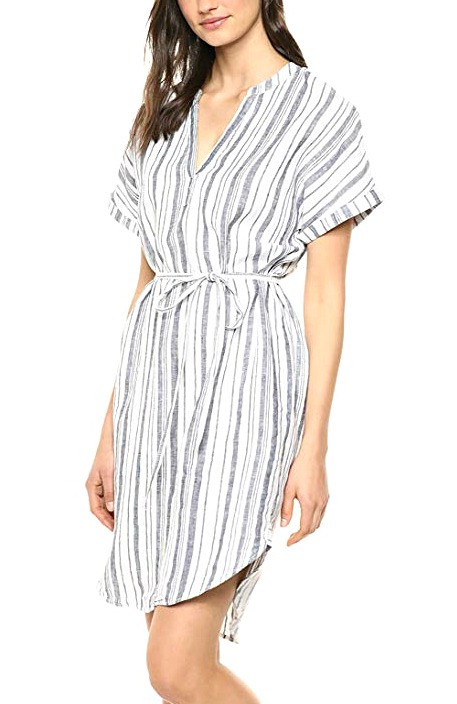 Michael Stars Amelee Beach Stripe Linen Caftan Dress
Costa Rica Packing List
The dry season is the perfect time to showcase your summer wardrobe. Invest in season classics like neutral tank tops, camis and tunics, cutoff shorts or skirts, and a pair of relaxed harem pants to keep you cool.
The heat is pretty intense; if you're a "dress" girl, this is the perfect place to show off all your faves. Stick to simple, light clothing crafted from cotton/linen to ensure you stay breezy and fresh and avoid sweating like crazy.
Packing for Costa Rica doesn't just mean a basic tee and shorts. Don't forget to add a few items for the evening, like an embellished cami and skirt for drinks, meals, nights out, or special events.
We love these beach dresses you can wear on and off the sand!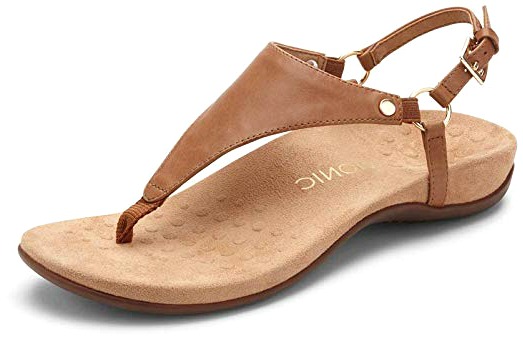 Vionic Women's Rest Kirra Sandal
The best choice of footwear would be a pair of summery sandals or cute flip flops like these. If you plan on doing lots of sightseeing, opt for a pair of canvas shoes like Toms for the comfort factor.
Accessorize your outfits with a wide-brimmed floppy hat, sunglasses, and a sports bra for comfort. Don't forget your swimsuit and beach coverup for the perfect day out on the beautiful shores.
Here are comfortable walking sandals that are stylish, too!
Rainy Season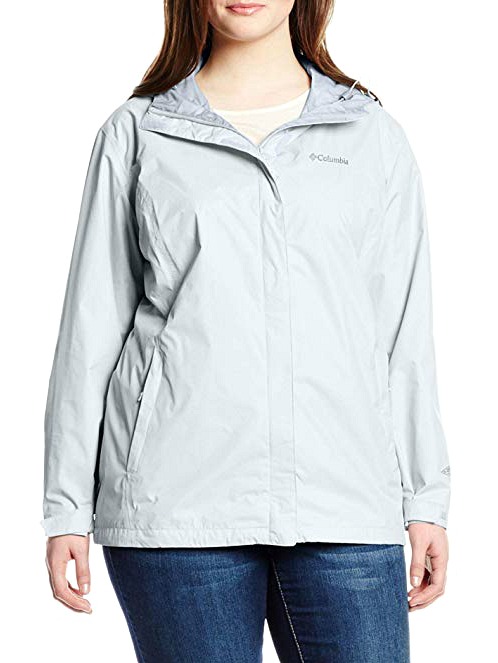 Columbia Arcadia Ii Waterproof Breathable Jacket
Weather
Rainy season is generally from May to November (Invierno), peaking in September and October when it rains from weeks on end. This time of year is still hot but has slightly cooler temperatures than the dry season, around 85°F during the day and 80°F at night.
Floods are quite common in the central valley of the country and in Coco; it rains, but not as much as some other places in the country. And when it rains, it rains hard even stopping all outdoor activities.
The earlier months of the Invierno are considered a wonderful time to visit Costa Rica if you don't mind a spot of rain, as you can avoid the tourist flurry and take advantage of lower room rates. Mornings are generally sunny, with clouds and heavy showers beginning from around mid-afternoon.
Take a look at our round up of top rain jackets for women!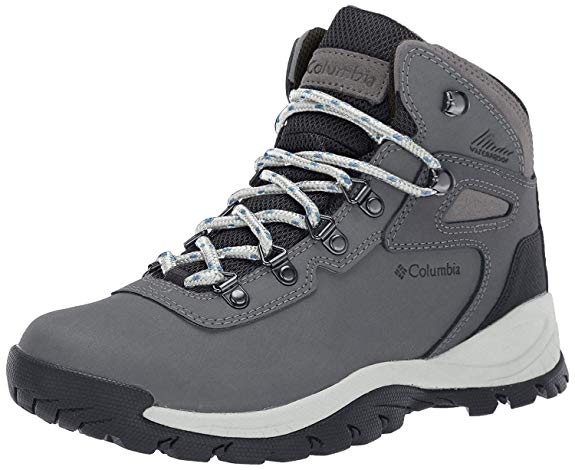 Columbia Newton Ridge Plus Waterproof Hiking Boot
Costa Rica Packing List
Packing for Costa Rica in rainy season should consist of the items you would bring during dry season plus a set of longer pants and tops due to the cooler weather.
Stay away from wool: not only does it shrink when wet, it's insanely absorbent. Try a blended fabric like poly-cotton; it has the breathable qualities of cotton and the quick-drying characteristics of polyester.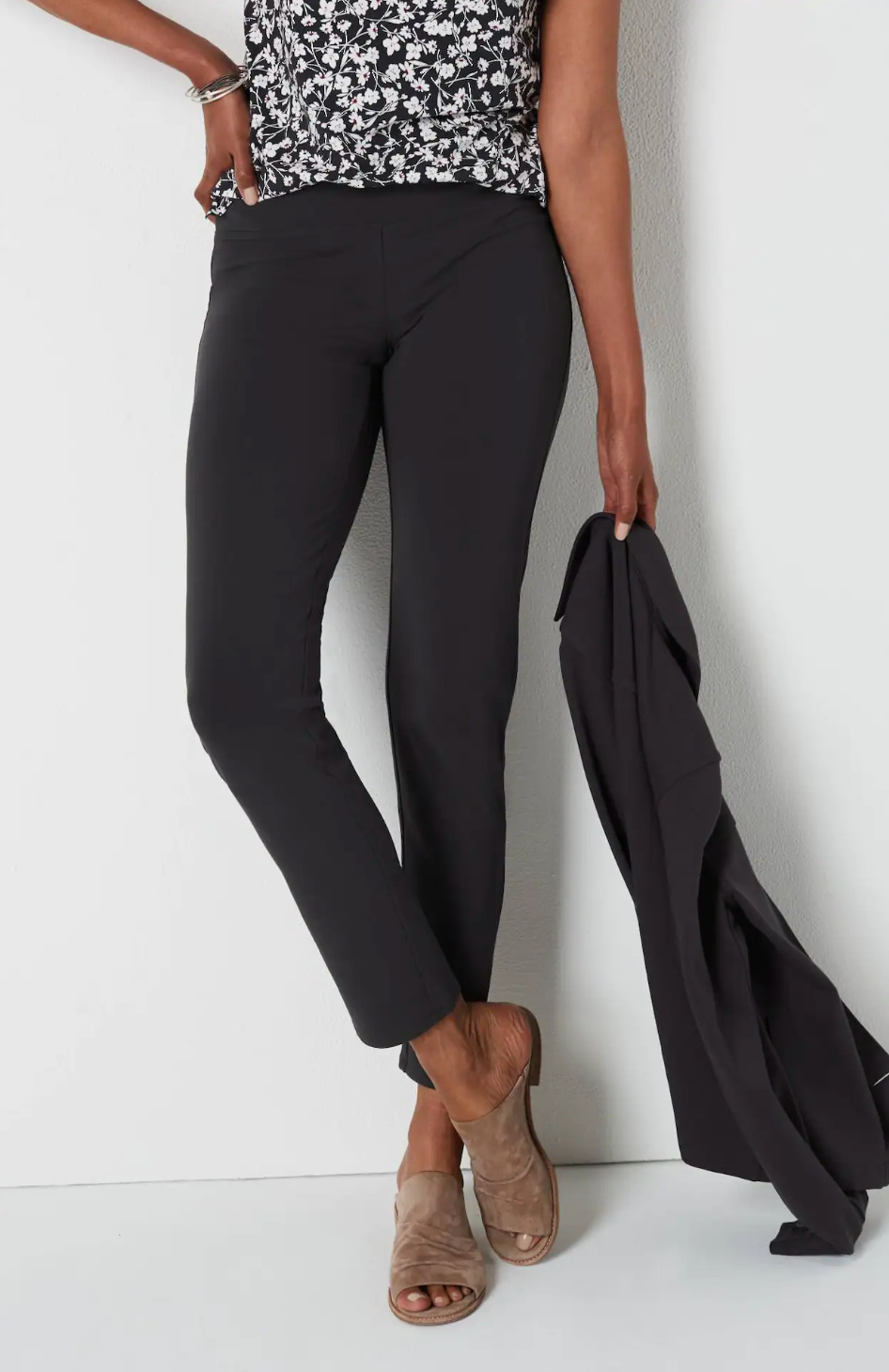 Shop Sizes XS-4X: J.Jill
Look for high performance fabrics with characteristics like quick-drying, lightweight, breathable, stretch, and UV protection, without scrimping on comfort–perfect for the weather conditions of the rainy season.
If you're a style-conscious female traveler that's always on the go, these are THE best travel pants for you!
Costa Rica Shopping
If you're attempt at packing for Costa Rica didn't go as planned or you want to check out local retailers, there are plenty of malls, classic boutiques, street vendors, and small shops dotted around the country. For women, locals suggest Ciao Bella for cute clothing, swimwear, and jewelry.
If you're in desperate need of some retail therapy, several malls are located in Costa Rica's capital, San Jose, and the surrounding area. Mall San Pedro, Plaza Rohrmoser, and Terramall are all located nearby for your shopping needs.
Multiplazer in Escazu is a shopping mecca: the modern, multi-story facility holds a variety of shops, department stores, a supermarket, cinema, restaurants and cafes.
If you're an "authentic" souvenir hunter, head to the central market in San Jose. It holds truly unique and one-off items that will make super souvenirs of your trip.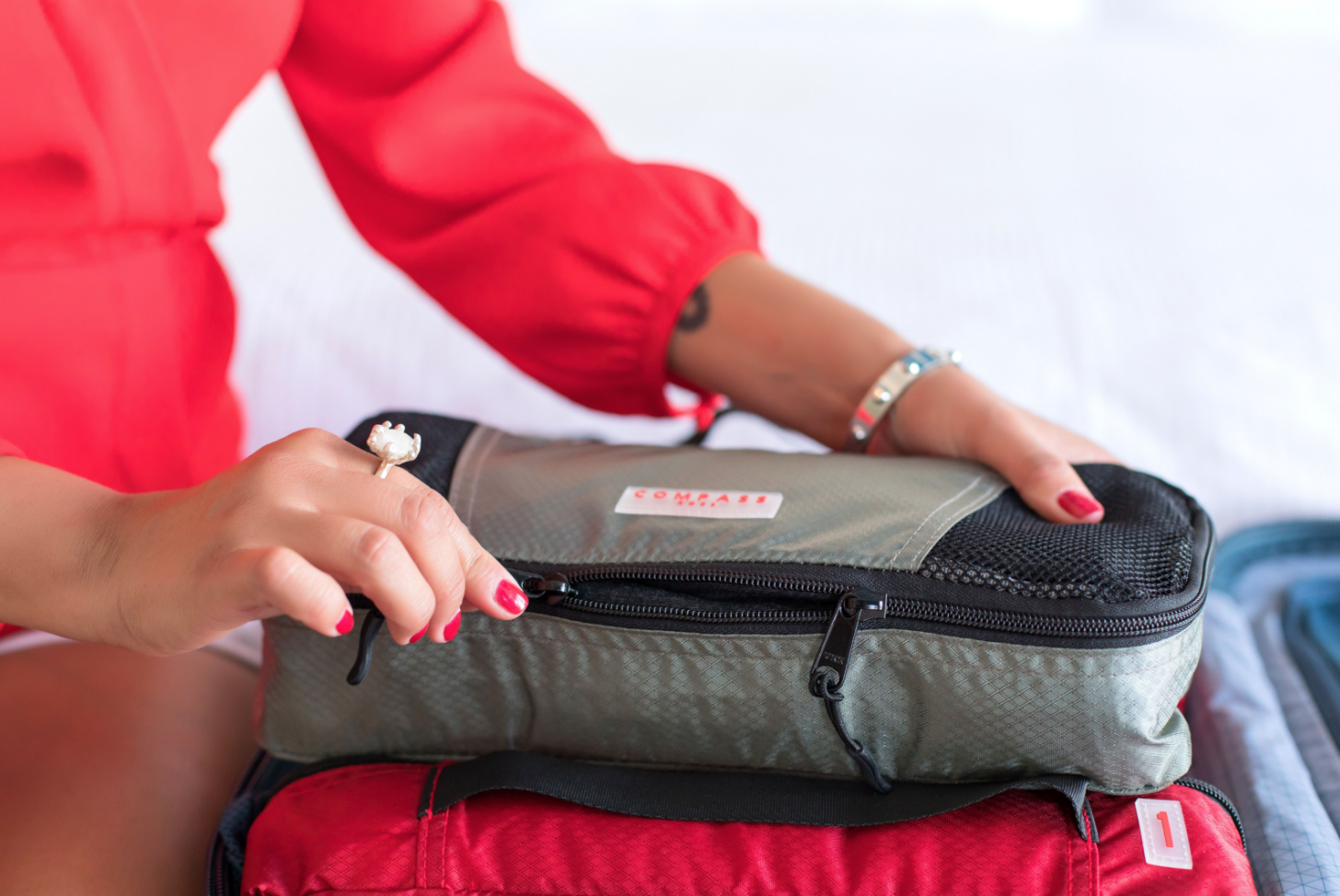 How to Pack for Costa Rica
Packing cubes will change the way you pack. We designed our own brand of slim packing cubes, with a unique color and numbering system, so it's easy to remember where you've packed everything. The video below shows you how!
Learn our hacks with packing cubes in the video above!
We also put together a five-part YouTube series showing the different methods to use packing cubes for travel. If you use this specific packing strategy, packing cubes can also compress your belongings. This is the secret to traveling carry-on only!
---
Do you have anything to add about packing for Costa Rica? Please comment below!
---
For more tips on packing for Costa Rica, please read:
Suggested travel resources:
---
LIKED THIS POST? PIN THIS PIC TO SAVE IT!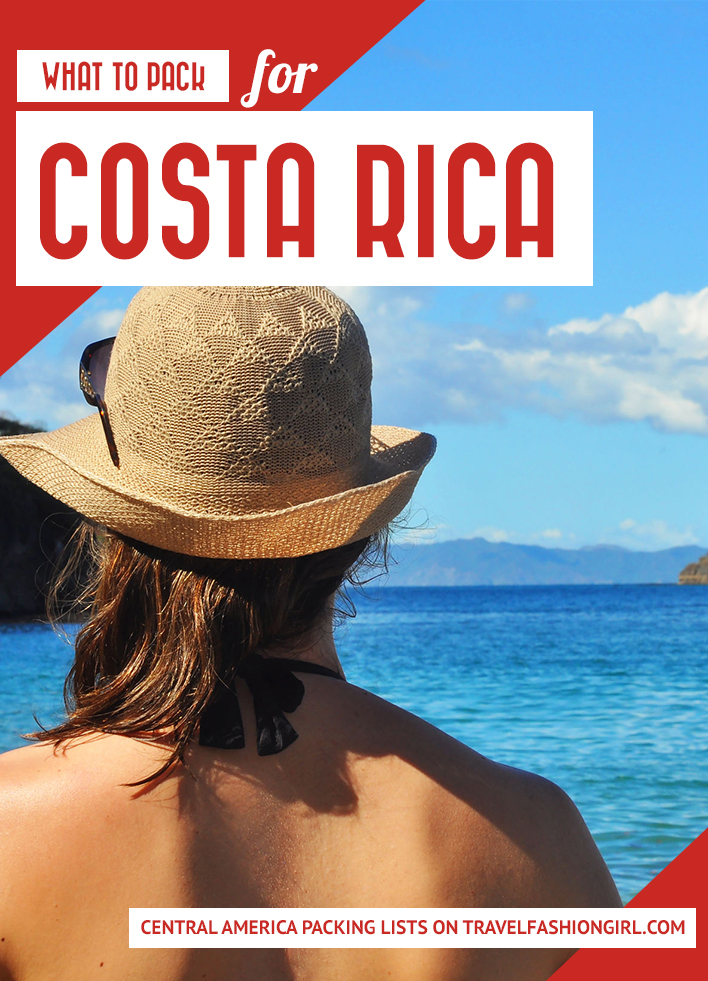 ---
We hope you liked these tips on packing for Costa Rica. Please share it with your friends on Facebook, Twitter, or Pinterest. Thanks for reading!
---
Author Bio: Samantha and Yeison live in the Pacific Northwest coast of Costa Rica. Their cool and informative travel blog, My Tan Feet, depicts their adventures and explorations around the country. They have also traveled throughout Central America and other countries and are planning to discover more of the world. Check out My Tan Feet on social media sites Facebook, Twitter, and Pinterest.
---