Support TFG by using the links in our articles to shop. We receive a small commission (at no extra cost to you) so we can continue to create helpful free content. As an Amazon Associate, we earn from qualifying purchases made on Amazon in addition to other retailers featured on the blog. Thank you, we appreciate your support!
Picking the best travel purse can be a tough decision! You need to balance practicality with style, and you also need to be aware that some popular travel destinations are a mecca for pickpockets.
As a general rule I usually bring two purses: one for day and one for night. I also try to bring bags in neutral or metallic colors so they match all of my outfits. One very important feature to look for in a travel purse is that it zips shut. A purse that's left open is just asking for trouble, especially in European cities like Barcelona or Rome.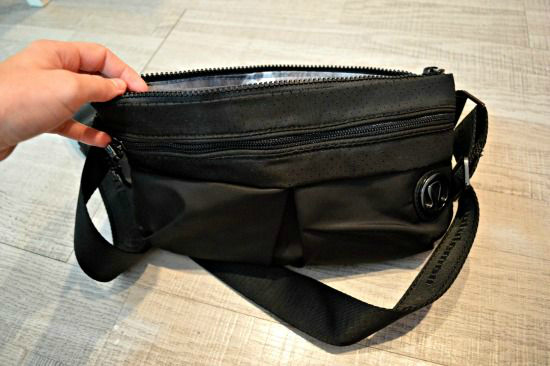 No matter what style of travel purse you choose to bring on your travels, there are two important factors to consider:
Do you like this bag? Is it comfortable to carry? Do you like how it looks? Does it match your outfits? Make sure whatever bags you bring they are ones that you love.
Is this bag practical? If you need to be hands free to take pictures then don't bring a clutch. If you're worried about theft then don't carry a shoulder bag. The best travel purse should be a balance of both factors.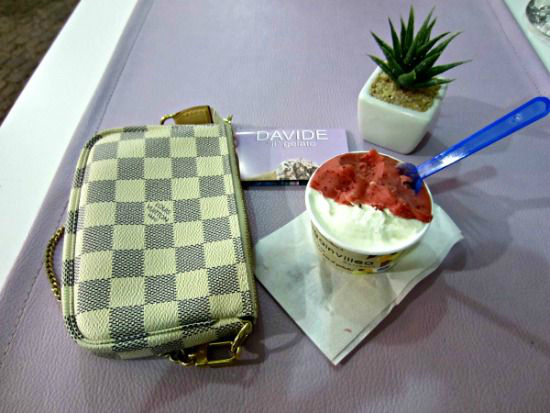 Remember, finding the best travel purse is about discovering your perfect balance between style and practicality!
---
The Best Travel Purse for your Budget and Destination
Written by: Kelly Ella Maz
---
Here's a look at four of the best travel purse styles I recommend including a splurge, steal, and TFG pick for each one: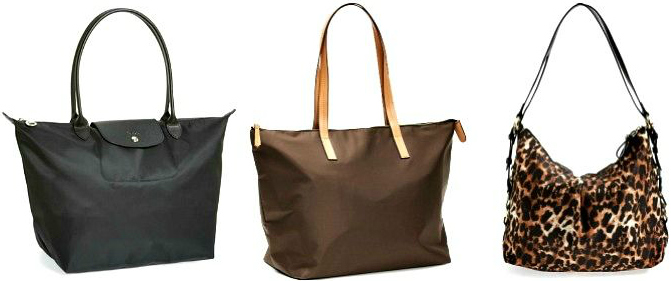 Splurge: Longchamp's Le Pliage | Steal: H&M's Shopper | TFG Pick: Vince Camuto Nylon Convertible Shoulder Bag
Collapsible Purses
A purse that folds up flat when not in use is perfect for travel. I never leave home without one of my Longchamp Le Pliage bags! I usually pack it folded flat within my suitcase, then when I arrive at my destination I have an extra purse! I've used my Le Pliage as a beach bag, a daytime purse and a carry-on. It's truly the most versatile bag I own and the fact that I can rinse sand out of it and wipe it clean is a huge bonus.

Splurge: GG Supreme belt bag | Steal: Rebecca Minkoff Bandana Stud Belt Bag | TFG Pick: Modpack Classic Belt Bag

Waist Bags
Waist bags are versatile because they can be worn cross-body or on your hips. I prefer to wear mine across my body because my valuables (iPhone, wallet, room keys) are safety stored across my chest in front of me. My Lululemon bag is perfect for active vacations. It's comfortable enough to wear while jogging or hiking, making it a great daytime bag.

Splurge: Rebecca Minkoff Mini Crossbody | Steal: Quilted Faux Leather Crossbody | TFG Pick: Aimee Kestenberg Crossbody

Crossbody Purses
Cross body purses are great when you need to be hands-free, such as when you're walking around with your camera or shopping. It's important to carry your cross body purse in front of you, rather than behind you, as it will make it more difficult for thieves to steal from you. Cross body purses can range in size, and small or medium sized ones could easily be worn at night with a dress. If you need one purse that will go from day to night, this is the style for you.

Splurge: Louis Vuitton's Mini Pochette | Steal: Coach Crossgrain Leather  Wristlet | TFG Pick: Vera Bradley Turn Smartphone Wristlet

Wristlets or Clutches
I always know my belonging are safe in a clutch because my purse is held in my hand, versus swinging on my shoulder! I like to bring wristlets or clutches that are small enough to only hold my credit cards, cash and iPhone because this way they serve double-duty as a wallet inside my daytime purse. I use my Louis Vuitton Mini Pochette as an evening bag and daytime wallet everywhere I go.
---
What's the best travel purse for your adventures?
---
For more of the best travel purse options, please read:
---
I hope you enjoyed this post on the best travel purse styles. Please share it with your friends on Facebook, Twitter, or Pinterest. Thanks for reading!
---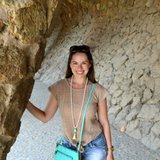 Author Bio: Kelly Ella Maz is a travel writer from Canada. Her passion for travel and worldwide experience led her to starting her own travel planning business and blog. She's currently living in Barcelona where she spends her days on the beach and her nights at local tapas bars. You can follow her travels at KellyEllaMaz.com.
---