Support TFG by using the links in our articles to shop. We receive a small commission (at no extra cost to you) so we can continue to create helpful free content. As an Amazon Associate, we earn from qualifying purchases made on Amazon in addition to other retailers featured on the blog. Thank you, we appreciate your support!
Steeped in history, with expansive beaches, and tons of activities to do such as cycling, it's no wonder travelers flock to Hilton Head for a getaway! Find out what to pack for your trip to this quaint island, just off the South Carolina coast.
---
What to Pack for Hilton Head Island
Written By: Laura Pulling
---
Table Of Contents
On the east coast of the US, Hilton Head Island in South Carolina is a great getaway destination. A picturesque island, with beaches that can rival those in the Caribbean, it's packed full of activities for the whole family, along with classy resorts for a romantic break. You can truly find something for everyone!
For your trip to Hilton Head, we've taken the stress out and compiled for you the ultimate packing list, full of ideas for everything you'll need for your vacation. 
Whether you are planning to go in spring, summer or fall, (or even out of season during the winter) check out our guides for what you need to include on your Hilton Head Packing List!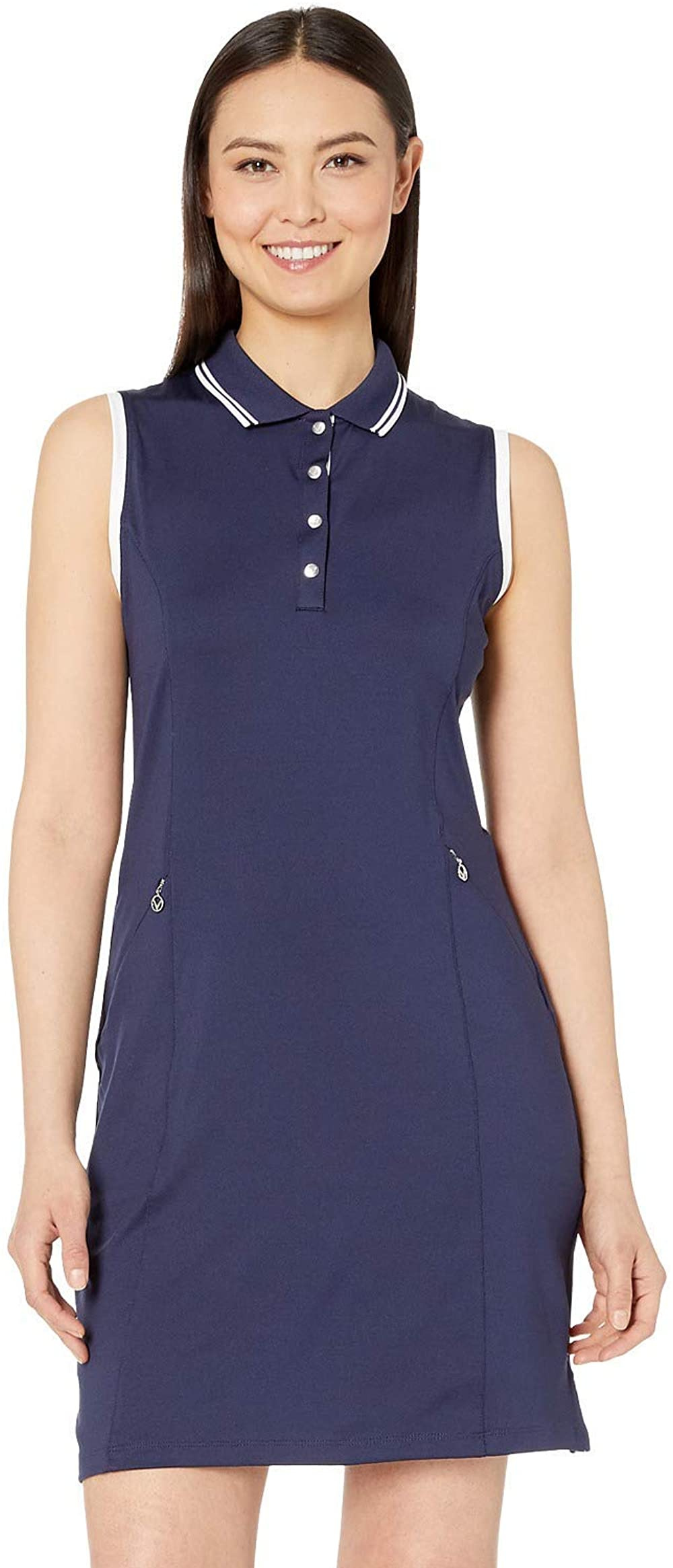 Callaway Womens Sleeveless Golf Dress: Amazon | Callaway Apparel
What Do People Wear In Hilton Head?
Hilton Head Island is a coastal island that's home to a ton of classy resorts and fancy sports clubs. You can see visitors enjoying a round of golf or tennis at one of the courses on the island, and golf chic attire is a norm. 
The dress code tends to be on the higher end of casual, but you can relax a bit more when you visit the beach. You can deck out in a functional, yet cute dress like the Callaway golf dress and be ready for the fairway all the way to the clubhouse.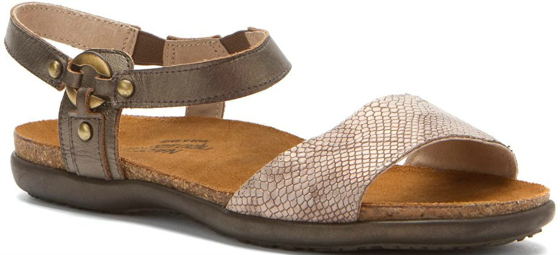 Naot Sabrina Flat Sandals: Amazon | Zappos
What are the best shoes for Hilton Head? 
For your trip to Hilton Head Island you'll essentially need some comfortable sandals for all of the sightseeing you'll do.  These Naot Flat Sandals are super comfortable for traversing the island and are secure enough to wear if you decide to hop on a bike for one of the popular ways to explore the island. 
Below you'll find helpful seasonal clothing tips and suggested packing lists that you can use as a guideline to prepare for a trip to Hilton Head Island: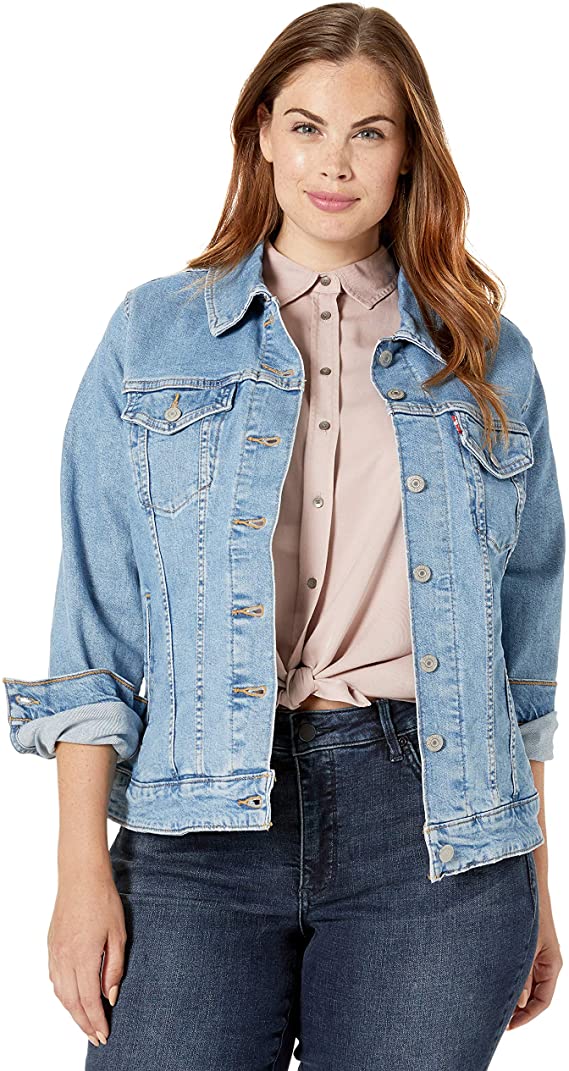 Levi's Original Trucker Jacket: Amazon | LEVI'S | Zappos
Sizes XS-XL and 1X-4X
What to Wear in Hilton Head in Spring (March, April, May)
Springs at Hilton Head Island feel like a preview of summer, with warm temperatures already arriving in the area. It's warm enough to get in an early day at the beach, if you don't mind taking along a hoodie, with April temperatures in the high 70°Fs, and by May hitting the mid 80°Fs. 
Many of the water sports shops on the island open for the season in springtime, offering a wide range of things to do on the water, including kayaking, paddle boarding, and parasailing. Plus, they have great charters and spots for fishing too. Golf fans flock to the island in mid-April, as it hosts an annual PGA tournament.
For outerwear, a Levi's denim jacket always looks casually stylish and can be worn with most outfit types to suit the late spring, early summer temperatures.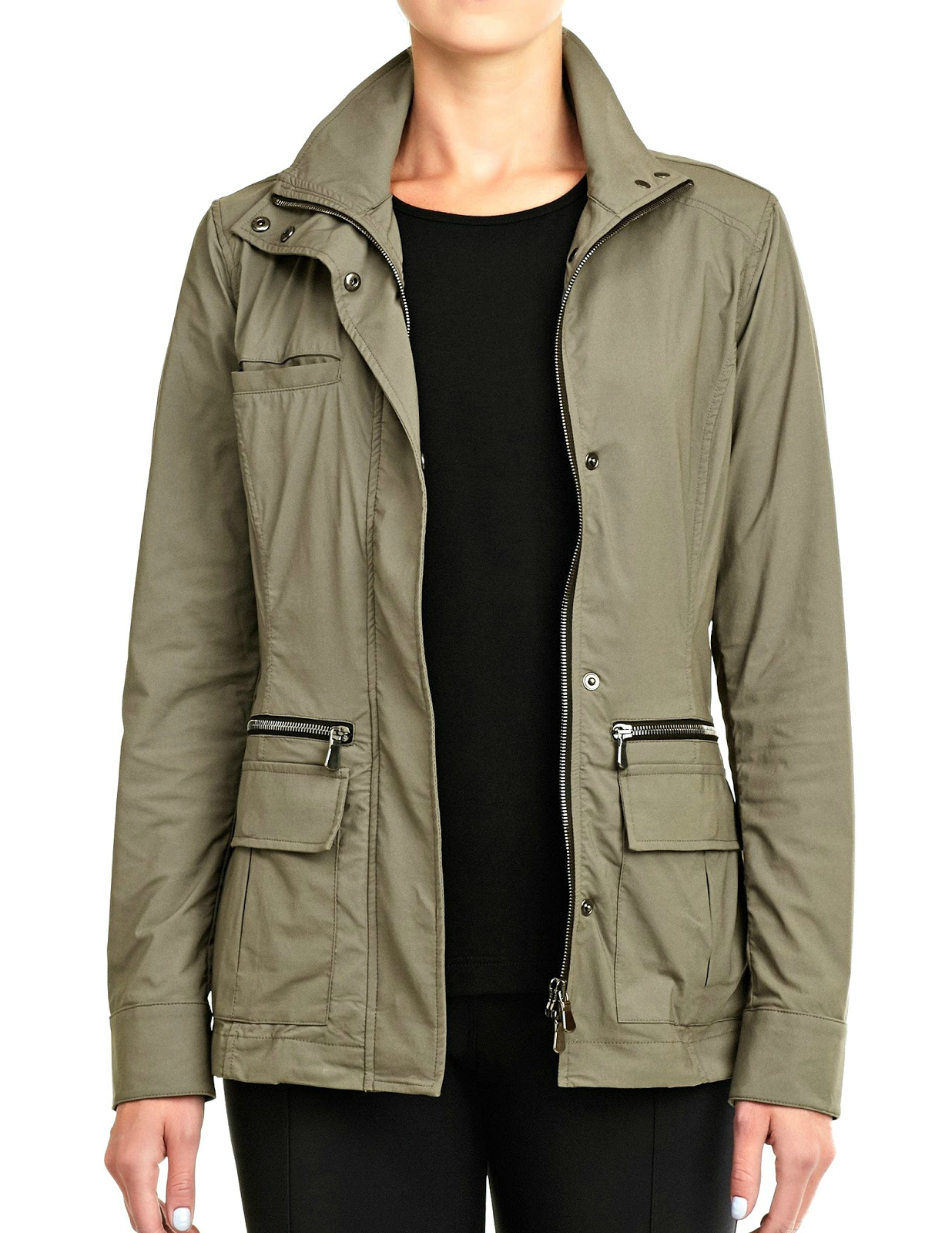 Kenya Safari Jacket: Anatomie
Evenings are chillier, so a jacket, or coat will help you to stay warmer when you head out for dinner, or if you walk around the harbour. Something with structure and durability like the Anatomie Kenya jacket will do nicely if you layer with a light sweater underneath!  
Start by reading these general tips on packing for spring travel: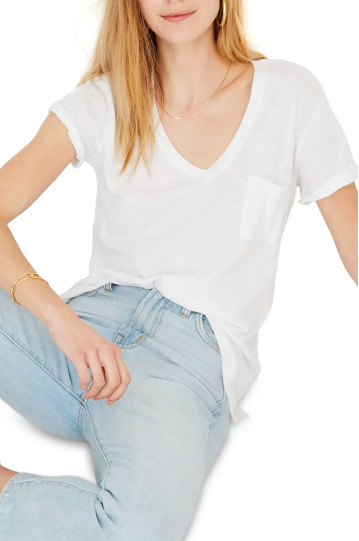 Madewell Whisper Cotton V-Neck Pocket Tee: Nordstrom | Sizes XS-XXL
What clothes should I wear in Hilton Head in spring?
Your Hilton Head spring wardrobe can be beachy casual, as this little haven brings the great outdoors to you. Team casual tops with trousers like this Madewell eyelet top, or shorts such as Caslon if the weather is nice to create the perfect sightseeing outfit.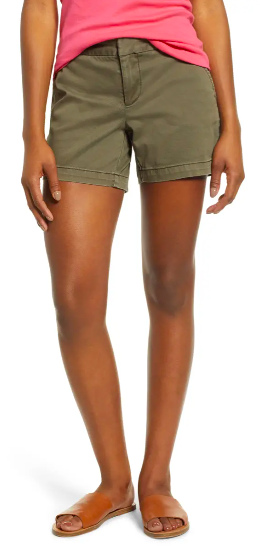 Caslon Linen Shorts: Nordstrom
Depending on your style, and the activities planned, you may want to pack some sporty gear too, as the island is renowned for having high-class tennis courts, pickleball courts, and golf courses.

La Blanca Cutout Dress: Amazon
Sizes XXS-XXL and 1X-3X
Pack a couple of dressier outfits for evenings if you plan on visiting an upscale restaurant or two in Forest Beach, or Shelter Cove Marina. You can always dress an outfit up by using accessories. 
A simple dress like this Blanca White Cutout Dress can be worn with flip flops for a day of sightseeing. But with some glitzy earrings, and a statement necklace, plus a pair of wedges or heels and defined make-up you'll have a jaw-dropping evening look too. (A slap of lipstick dresses up ANY look!)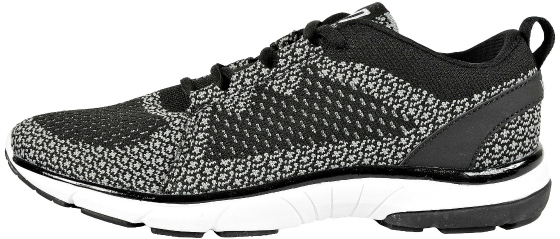 Vionic Flex Sierra: Amazon
What shoes should I wear in Hilton Head in spring?
You're likely to spend your days being active, so a pair of comfy sneakers can be teamed with your daytime outfits, like these black Vionic lace-ups. These will help you with all of your walking and cycling excursions. Plus, with the sports on offer here, such as tennis or golf, you need footwear that will match your activity level.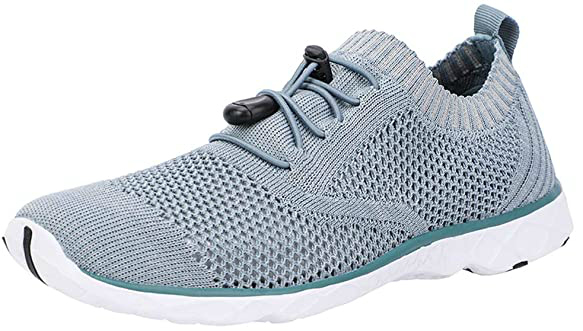 Aleader Aqua Water Shoes: Amazon
For beachy days wear waterproof flip-flops or water shoes if you're likely to be active in the ocean. These Aleader water shoes could also double up as your active shoes if you aren't a serious sports person.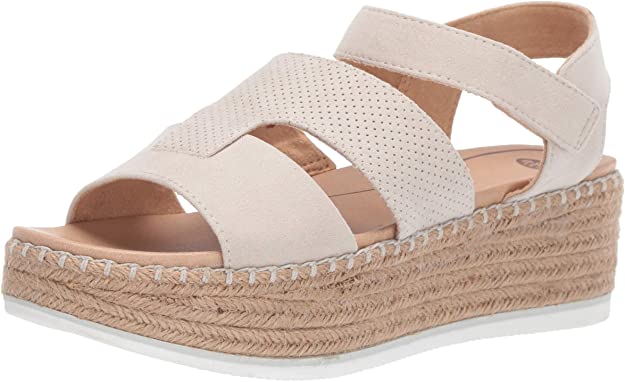 Dr. Scholl Chill Wedges: Amazon 
If you dress up in the evenings, teaming a dress with ballet flats is a way to look sharp, but keep packing light. If you have a bit more room in your luggage, you could take a pair of wedges.
These Dr. Scholl wedges are super comfortable, the raised footbed gives you a classy evening look, but they are still pretty flat, so won't cause any pain for your tootsies if you go for an evening walk after dinner.
Here's the list of the most cute and comfortable ballet flats!
Hilton Head Packing List for Spring
Clothes:
Two short sleeve tops
Two long sleeve tops
Two additional tops
One pair of blue jeans
One pair of black Ponte pants
One pair of shorts/skirt
Two dresses
One rain jacket
One hoodie for an extra layer
Thermals (if very cold)
Three socks
Ten underwear
Three bras
One versatile sleep set
Swimsuit
Shoes:
Slip-on sneakers (sightseeing)
Ballet flat (dressing up)
Wedges: (optional)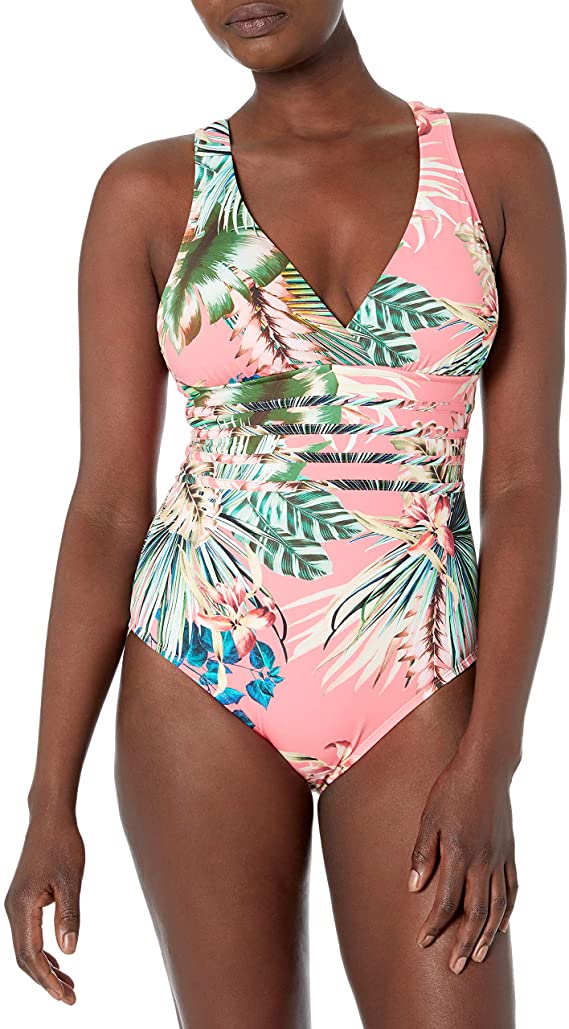 La Blanca One Piece Swimsuit: Amazon
Sizes 0-16 and 16-22 Plus
What to Wear in Hilton Head in Summer (June, July, August)
In Hilton Head during the summer months, you can expect average highs in the upper 80°Fs and lows in the 70°Fs. You're probably going to want to enjoy the sun and laze around the pool at one of the many (super luxurious) resorts around the island. This La Blanca one-piece suit should start off your pool ready look.
The rooftop pool is a place to be stylish, so don't forget to accessorize well for that full Hilton Head Island look, this means statement sunnies and an oversized floppy hat are a must!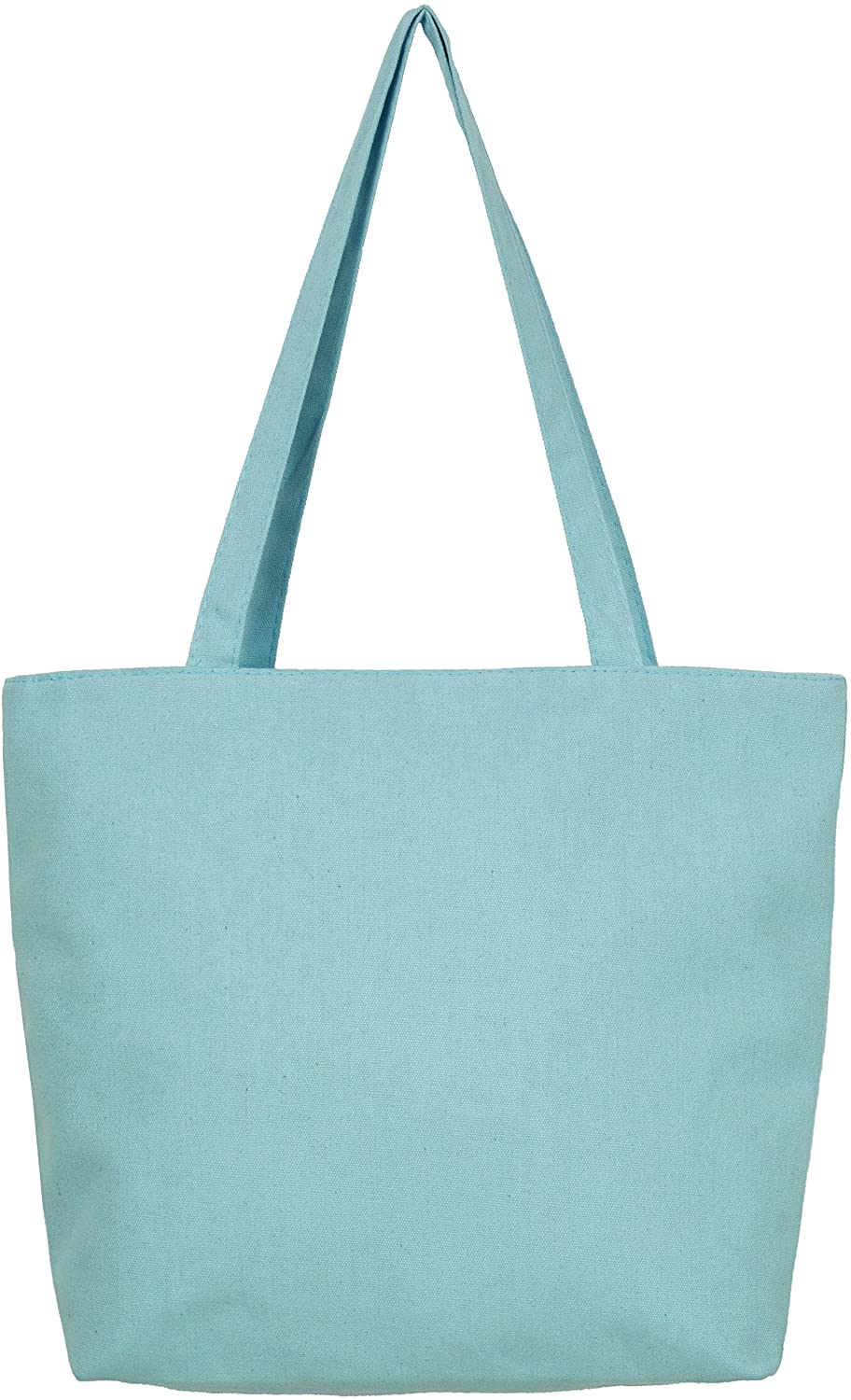 Leisureland Canvas Beach Tote: Amazon
On the beach, you can go for a more low key vibe, but don't forget a nice big beach bag like this pretty one from Leisureland, so you can pack all of the beachy essentials you'll need. 
Start by reading these general tips on packing for summer travel:

MEROKEETY Midi Dress: Amazon
What clothes should I wear in Hilton Head in summer?
Daytimes are relaxed, and when you are by the coast, you can't go wrong with a flowy sundress. Light colors are always more casual and will keep you cool in the heat of the afternoon sun. This MEROKEETY midi dress is stylish and practical, as it has pockets too. 
You may want to check out a boat tour to try and spot the dolphins that live in the water around the Island, this great family-friendly activity will have everyone shouting in delight as you spot the playful mammals splashing and jumping around the boat.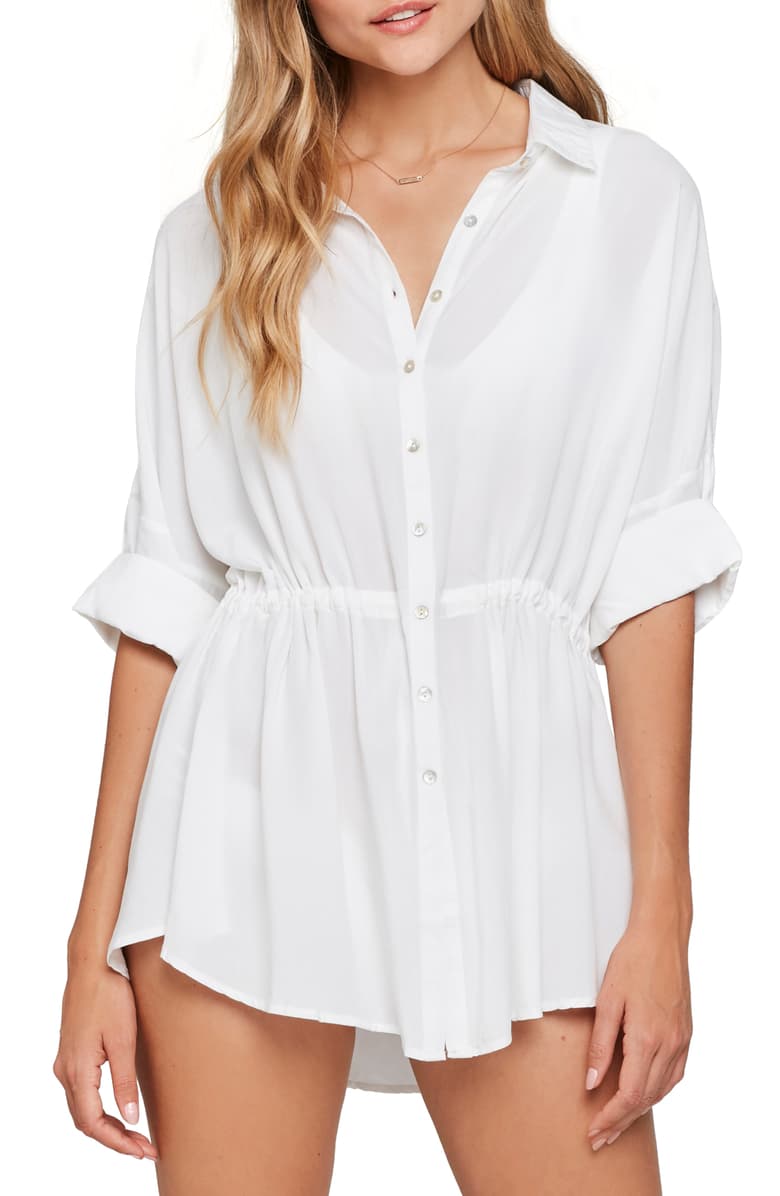 Pacifica Cover-Up Tunic: Amazon | Nordstrom 
No matter what, you'll spend some of your trip in or around the water, so swimwear is a must for your packing list. But also consider a nice cover-up, to wear over your swimsuit or bikini for when you relax on the beach, or when you stroll to get an ice-cream. 
This Pacifica cover-up is made of rayon, so it's lightweight and not sweaty to wear like polyester can be.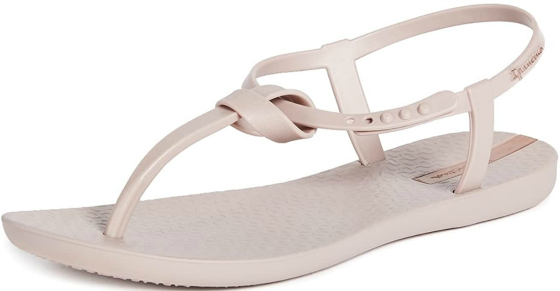 Ipanema Ellie Flat Sandal: Amazon 
What shoes should I wear in Hilton Head in summer?
Along with the spring suggestions of water shoes for when you're boating or splashing by the ocean, you're going to need a pair of beach flip flops. Beach style, means no leather or suede, as they can get ruined easily with the sand and salty waters.
Stick to a synthetic material that won't get water damaged. These cute Ipanema sandals should do the trick!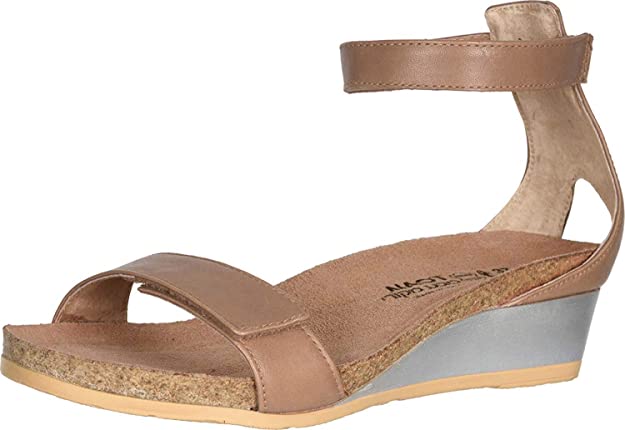 Naot Mermaid Wedge: Amazon | Nordstrom | Zappos
If you want to step up your evening wear, a tan sandal is the perfect neutral to mix and match with your entire summer packing list. Tan is a great neutral and the leather of this Naot Mermaid wedge creates a chic look.
Take a look at these beach sandals our readers rave about!
Hilton Head Packing List for Summer
Clothes:
Three short-sleeve and/or sleeveless tops

One 3/4 sleeve top

One additional top

Two bottoms

One maxi dress

Two summer dresses

One light rain jacket

One hoodie, for extra layering

Three socks

Ten underwear

Three bras

One versatile sleep set

Swimwear

Beach cover-up
Shoes:
Flip flops (beach and pool)

Slip on sneakers (sightseeing/bike tours)

Dressy sandals (evening outings)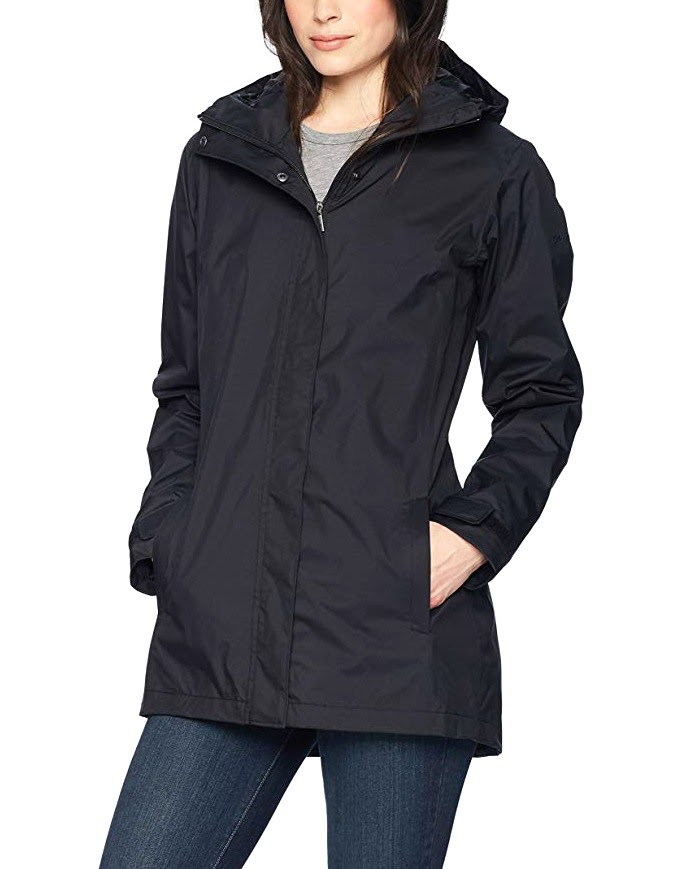 Columbia Splash A Little Rain Jacket
Amazon: Sizes XS-XL | Sizes 1X-3X or Columbia: Sizes XS-XL | Sizes 1X-3X
What to Wear in Hilton Head in Fall (September, October, November)
During fall, the island has average highs in the 70°Fs and lows in the 50°Fs. There are occasional showers, so packing a lightweight rain jacket is always useful. This Columbia rain jacket folds up super small, so you have the benefit of a waterproof jacket that won't compromise on packing space.
The colors of fall really glow on the island, and it's the perfect time of year to explore the island. Cycling is a great way to see Hilton Head, and many families rent bikes to enjoy the 50 miles of trails.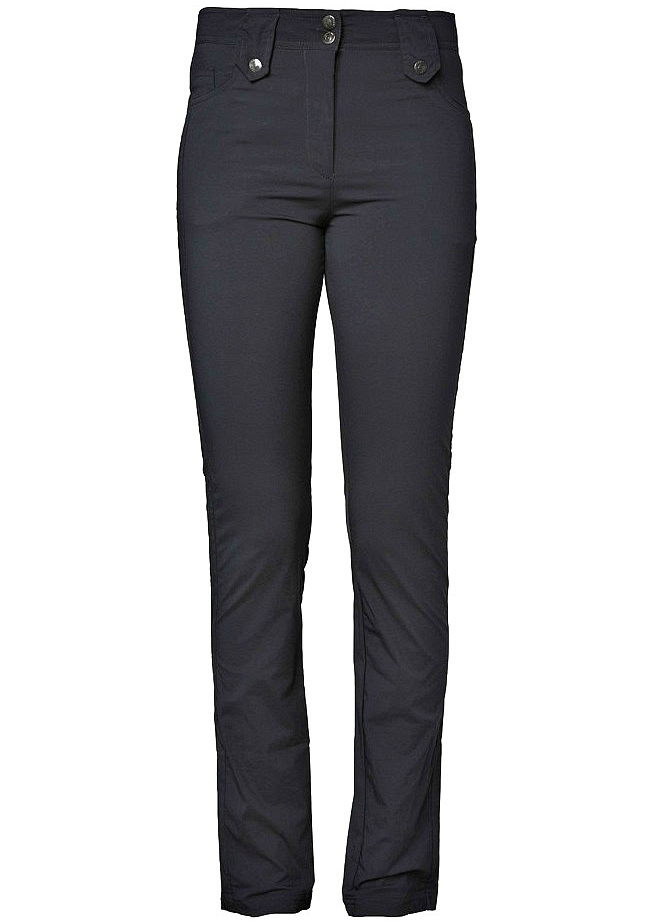 Skyler Travel Pants: Anatomie
So be sure to include stretchy pants that you can move in, along with sneakers or other flat footwear for pedalling! Popular reader pants are the Anatomie Skyler ones that bend and stretch with you. You'll want to be able to move easily during your activities and it also pays to choose versatile pants that can go from bicycling to the cafe with no problem!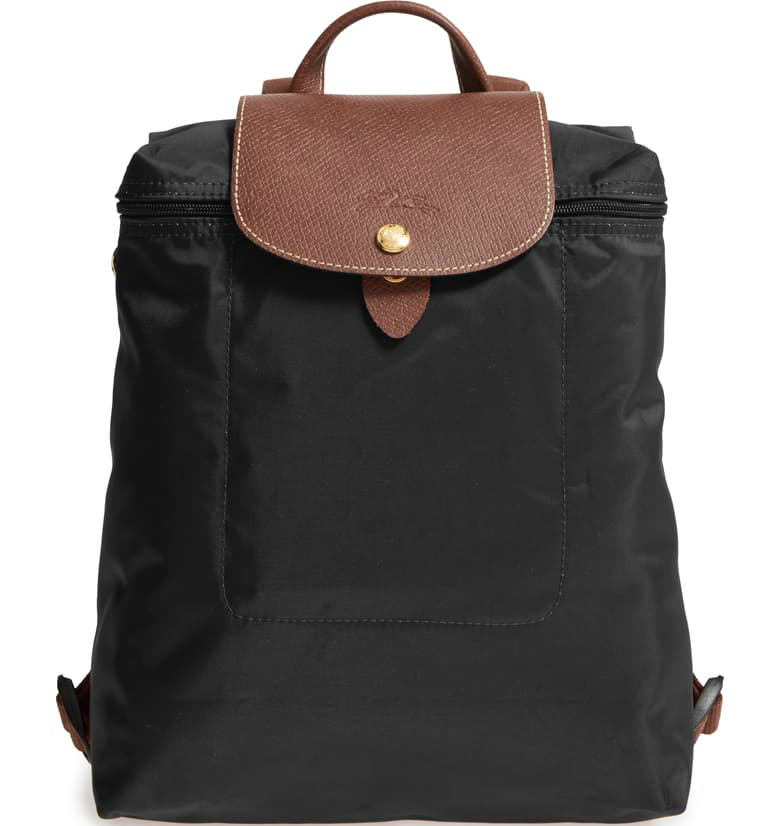 Longchamp Le Pliage Backpack: Amazon | Nordstrom 
If you are planning on cycling, a backpack is great, as you can wear it and it won't get in your way as you ride! And you'll be able to store the day's essentials when sightseeing. Check out more daypacks here! 
Start by reading these general tips on packing for fall travel: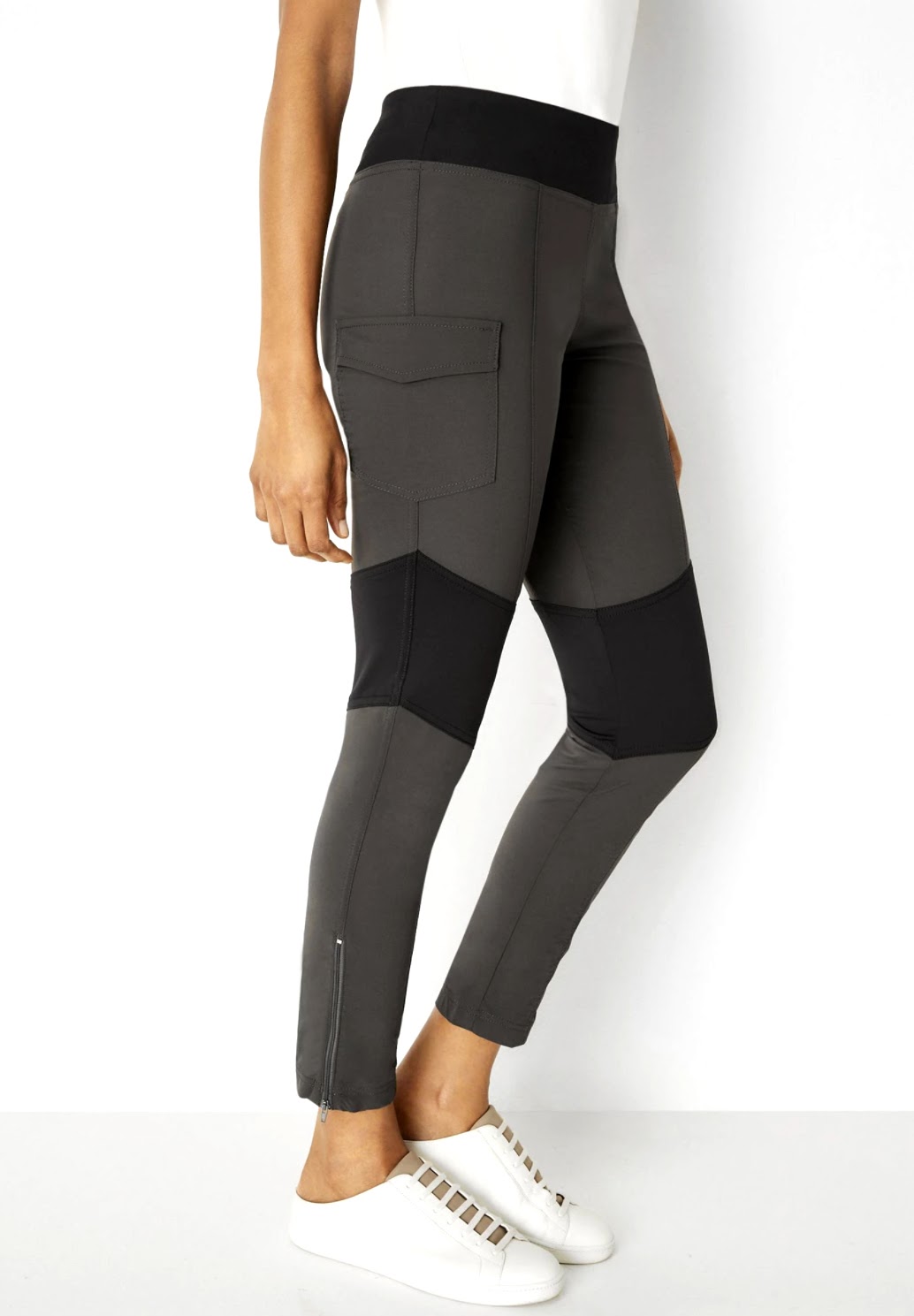 Andrea Contrast Panel Leggings: Anatomie
What clothes should I wear in Hilton Head in fall?
Depending on when in fall you visit, your packing still will vary. In September and early October you might catch the last few days of late sunshine in, with Hilton Head's official beach season running through to September 30th of each year. 
While you could still manage to wear shorts during the fall (especially if you're making a beach trip), you'll find that dresses, jeans, and leggings will be more comfortable for sightseeing throughout the season. Antaomie Andrea leggings are comfy and stylish enough to be dressed up or down!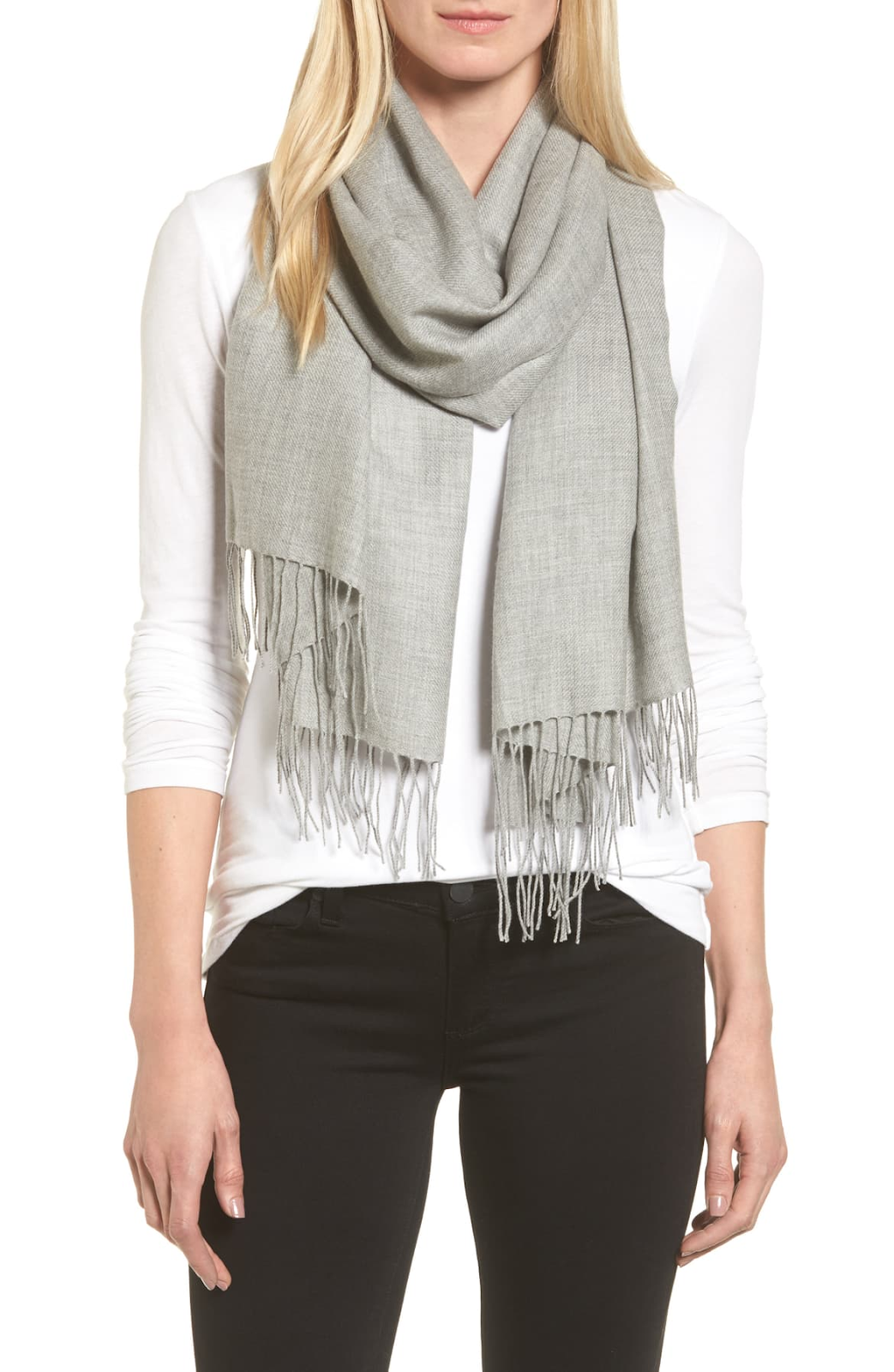 Tissue Weight Cashmere Scarf: Nordstrom
The end of October to early December will require long sleeves, maxi dresses, and thicker fabrics. But as you are by the coast, neutral tones and paler shades will still look good (no one should wear black at the beach!) You can add layers to navigate the season, and a scarf like this Nordstrom cashmere scarf can be worn over a top, or with a lightweight fall coat.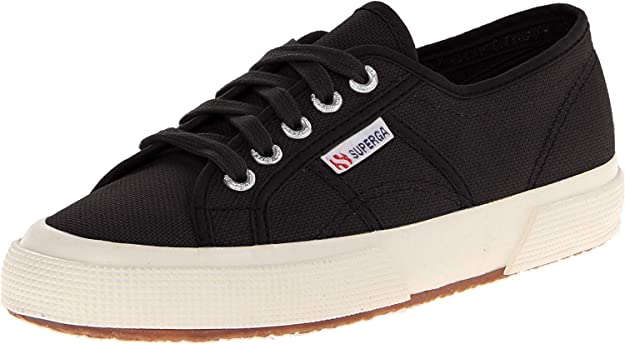 Superga 2750 Cotu Sneaker: Amazon | Zappos | Walmart
What shoes should I wear in Hilton Head in fall?
Sneakers or comfortable shoes with a small heel are good for cycling in, as you can get a better feel for the pedal. A popular choice is the Superga Cotu sneaker. Choose shoes that can pair with your daytime outfits, and depending on the activities you plan on doing. 
If you aren't planning on being sporty and would prefer to see the history at Heyward House, or on a tour about the Gullah history then you may want to leave the sneakers at home.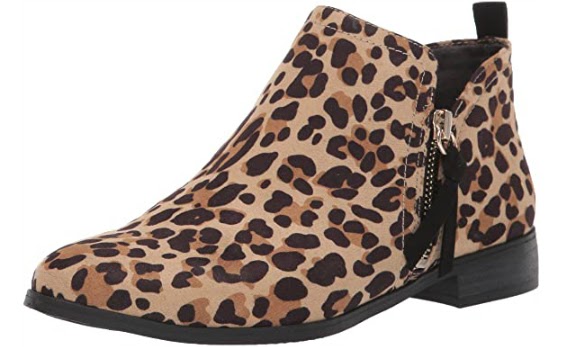 Dr. Scholl's Rate Zip Boot: Amazon | Zappos 
Ankle boots are a great fall staple and can be dressed up and down in a number of ways. These Dr. Scholl's leopard print boots are a fun statement! Pair with jeans for a casual sightseeing look, or with a dress and chunky necklace for an evening look that's a bit edgier. 
Here are the best Chelsea boots for women on the go!
Hilton Head Packing List for Fall
Clothes:
Two short sleeve tops
Two long sleeve tops
Two additional tops
One pair of blue jeans
One pair of black Ponte pants
Two dresses
One rain or winter jacket
One warm layer
Thermals (if very cold)
Three socks
Ten underwear
Three bras
One versatile sleep set
Shoes:
Ankle boots (sightseeing)
Sneakers (cycling/sports)
Ballet flat (dressing up)
Closed toe wedges: (optional)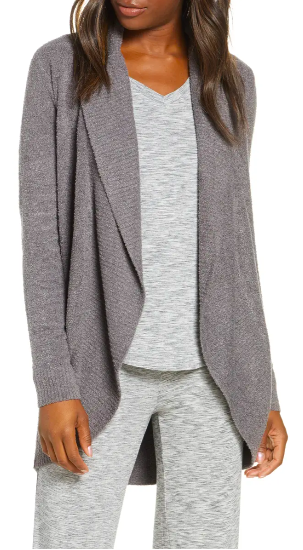 Barefoot Dreams CozyChic Lite Circle Cardigan: Nordstrom
What to Wear in Hilton Head in Winter (December, January, February)
Winter is low season and not as many tourists visit the island. If you do go, you may pick up a bargain on accommodation. The island still has a warmer climate than a lot of the US, so even here the average winter day doesn't dip below 65°F.
If you have a pet dog, this may be a great time to visit Hilton Head, as during the low season dogs are allowed on the beach from 10 am-5 pm (from April to September, dogs aren't allowed on the beach at all!).
A soft and lightweight knit enriches the comfort of a long lounge cardi that keeps you cozy around the house or out on errands.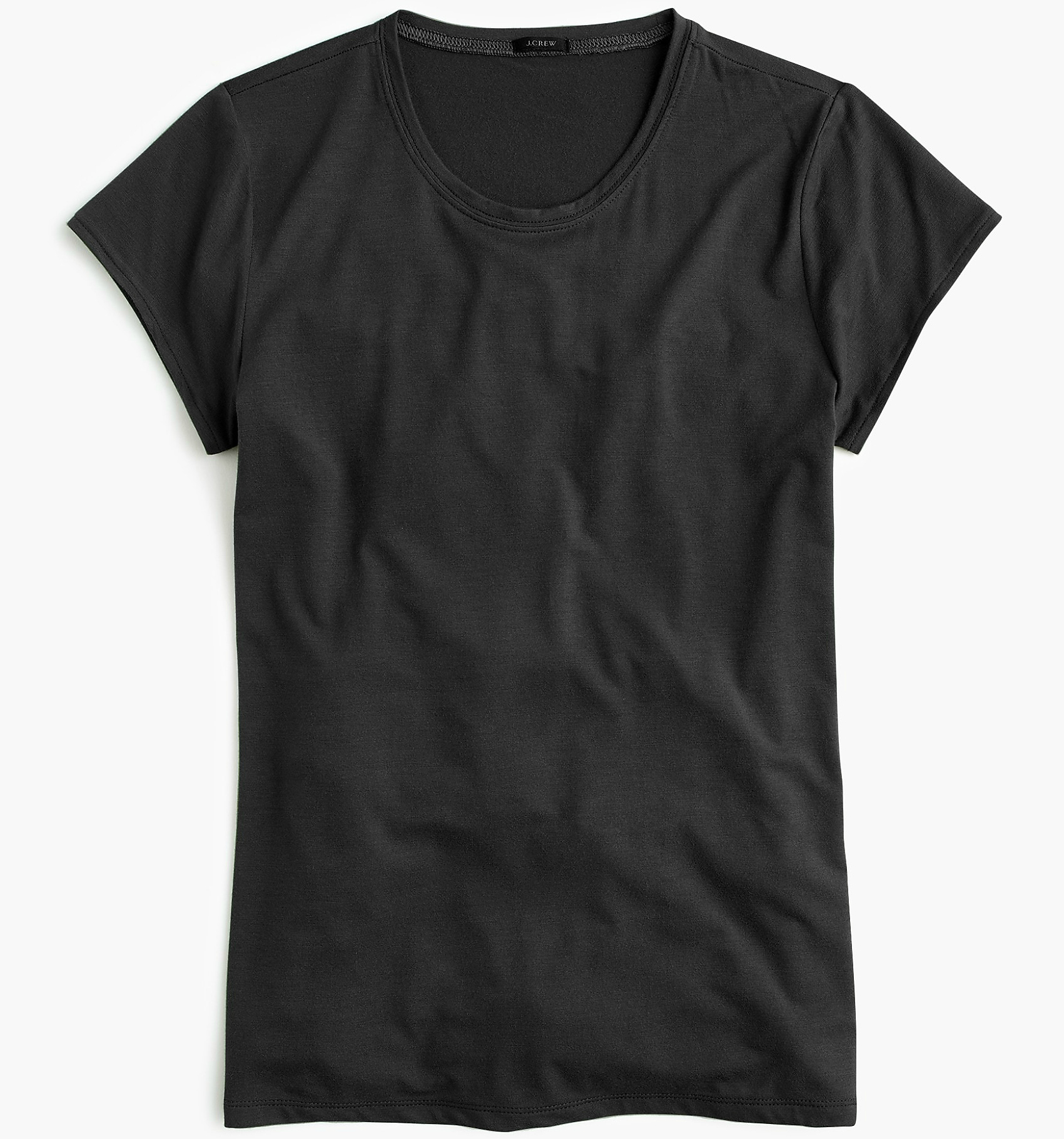 Shop 365 Stretch T-Shirt: J. Crew
When it comes to layering, try a long-sleeve or t-shirt that can give a bit of warmth when you need it! The J.Crew 365 tee is a versatile, comfy, and cute add-on to your winter trip to Hilton Head Island!
Start by reading these general tips on packing for winter travel: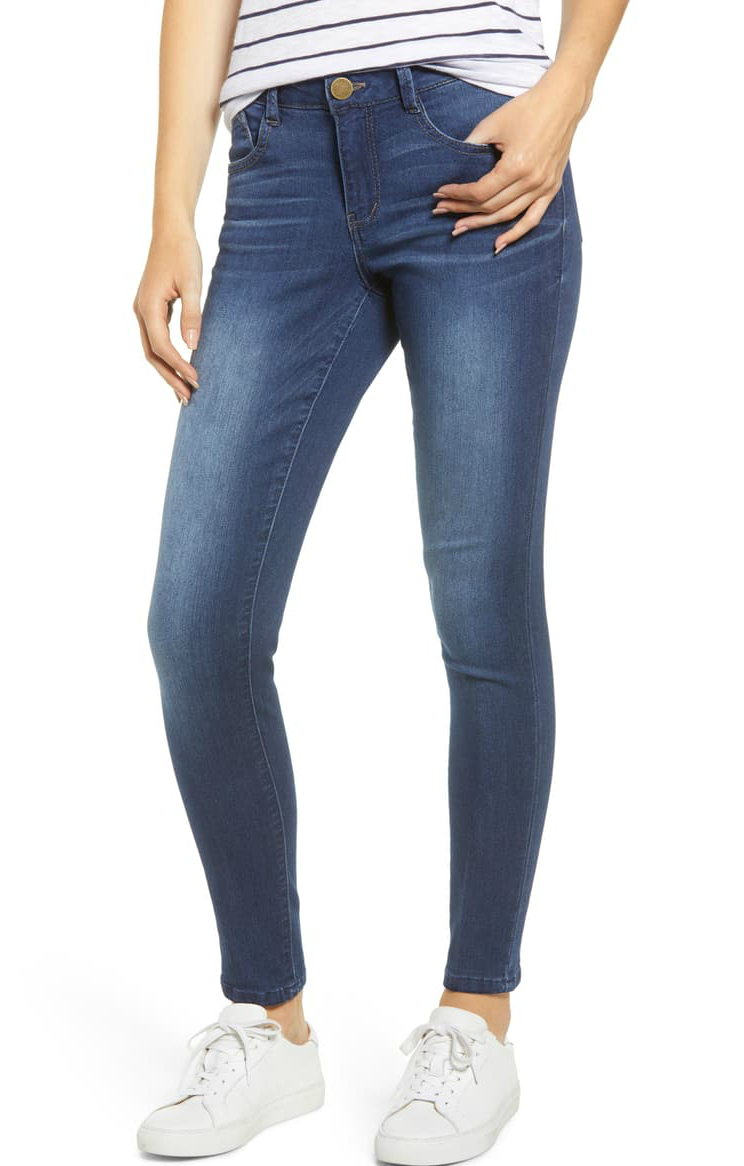 Wit & Wisdom Denim Jeggings: Nordstrom
What clothes should I wear in Hilton Head in winter?
Since winter is fairly mild on Hilton Head, a pair of jeans or jeggings like these stylish ones from Wit & Wisdom can work for daytime wear, but still give you stretch.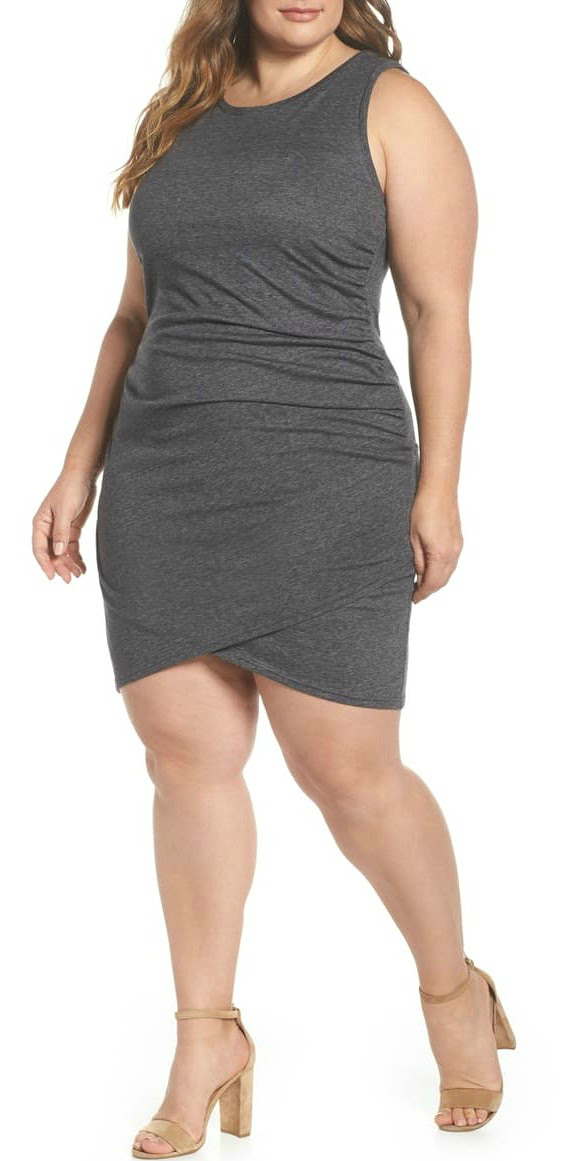 Shop Treasure & Bond Dress on Nordstrom: Sizes XXS-XL | Sizes 1X-4X
For a candlelit dinner, or walk around the island in the evenings, a versatile dress that you can pair with a jacket works just fine. This lovely ruched body-can dress can be layered to offer some warmth but still looks great for a night out!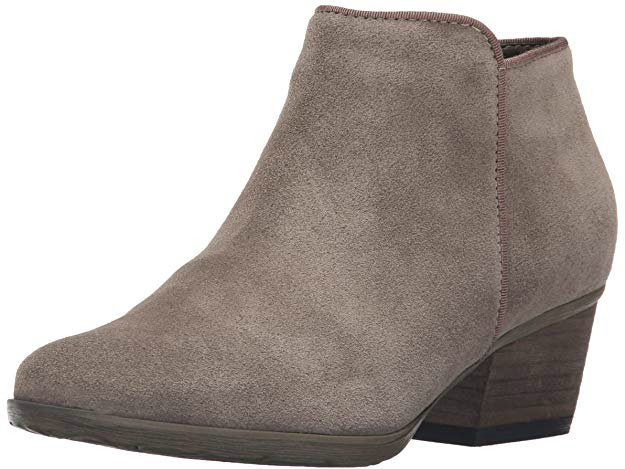 Blondo Villa Boots: Amazon 
What shoes should I wear in Hilton Head in winter?
Go for a pair of comfy ankle boots that can have waterproof capability for the odd rain shower that might occur. It's rare though, be warned! Blondo Villa boots are cushioned, yet fashionable to walk around in.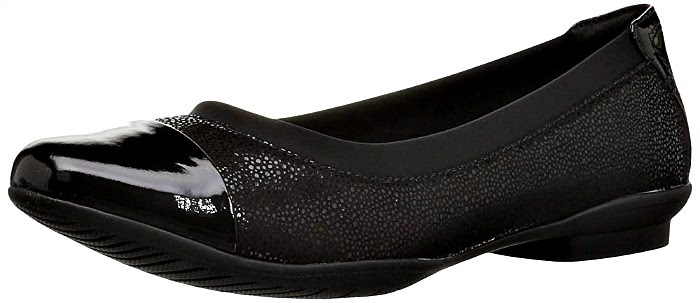 Clarks Neenah Garden Flats: Amazon 
Otherwise, you could wear sneakers or flats for most of your trip if the weather is mild enough. Just remember that flats aren't really meant for walking for long periods, but these Clarks two-toned flats could carry your feet for a while as they're known as a comfort brand. Cute, too, right? 
Looking for sweater options? Check out these reader favorites!
Hilton Head Packing List for Winter
Clothes:
Two long sleeve tops
One cardigan sweater
One additional top
One pair of blue jeans
One pair of black Ponte pants
One additional bottom
One long sleeve dress
One lightweight  jacket
One warm layer
Three socks
Ten underwear
Three bras
One versatile sleep set
Shoes:
Ankle leather boots (sightseeing)
Leather sneakers (sightseeing)
Ballet flat or heeled ankle boot (dressing up)
Closed toe wedges: (optional)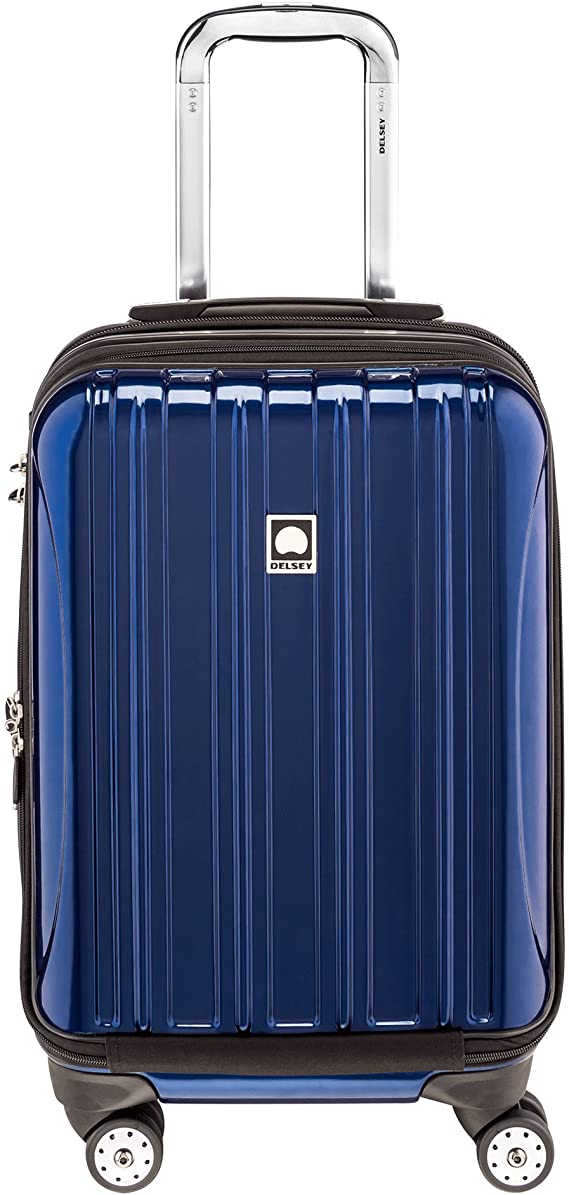 DELSEY Paris Helium Suitcase: Amazon
What is the Best Luggage for Hilton Head?
If you're just planning on a weekend break, a carry on sized suitcase, like the DELSEY Paris luggage will give you ample room. The roads and resorts in Hilton Head Island will cause no issues for the roller wheels, so you can maneuver with ease.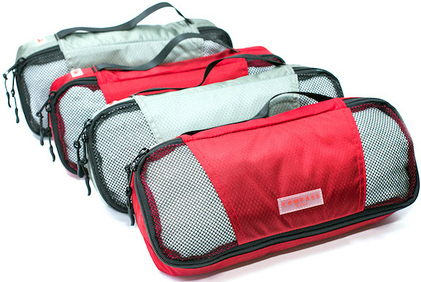 Compass Rose Compression Packing Cubes
As any TFG reader knows, packing cubes are a must when planning a breakaway. Depending on how long your trip to Hilton Head might be, you could use your packing cubes for tops, bottoms, underwear, and sportswear. Or you may pack an outfit into each cube.
Toiletries
When traveling to Hilton Head, you'll need some of the standard, essential toiletries, including:
Body wash

Moisturizer

(face and body)

Razor

Makeup

(we recommend keeping it simple: mascara, concealer, and a lip tint that doubles as a blush)

Hair ties and bobby pins
Hilton Head Travel Tips
Before you head on your trip, check out these frequently asked questions on traveling to Hilton Head:
What's the best time of year to visit Hilton Head?
Hilton Head offers a variety of festivals and events throughout the year. For golf fans, April has the RBC Heritage PGA golf tournament. Also in spring, March sees the Hilton Head Wine & Food Festival.
Summertime has the hottest climate for enjoying the beaches and watersports, but will also be the busiest. Harbourfest is celebrated at Shelter Cove Harbour throughout the summer months, with family-friendly entertainment. Some nights even have fireworks spectaculars.
Autumn brings the colors of fall and is a great time to explore the island while it is a little cooler. You get to enjoy the seasonal seafood of the Oyster Festival in November.
The winter months have a Seafood Festival in February each year.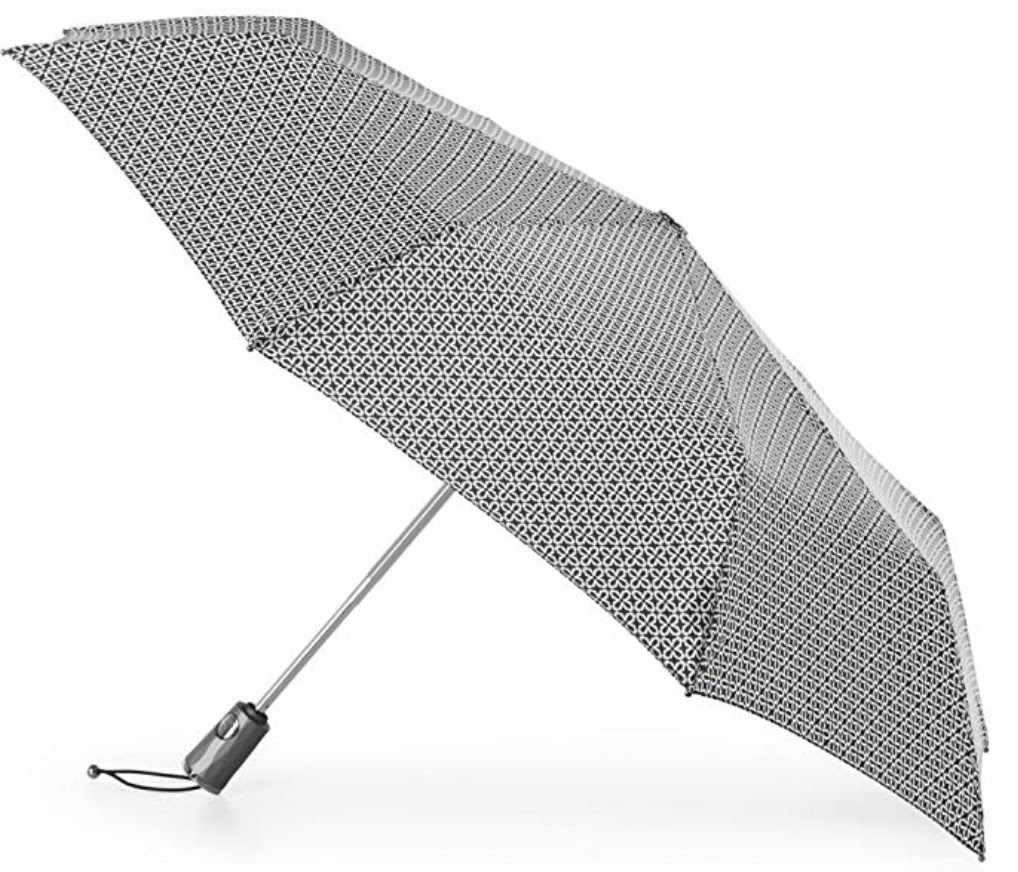 totes Titan Foldable Umbrella: Amazon | totes
Weather in Hilton Head
It never really gets super cold in this part of the East Coast, September, and October is hurricane season for this part of the world. While it would be extremely rare for that to affect Hilton Head, if a hurricane hits elsewhere in the region, you can expect rainfall, so pack an umbrella.  
Use websites such as Accuweather or Holiday Weather for advanced forecasts and don't forget to check the weather one week and three days before your trip as mother nature doesn't run on a tight schedule.
What are the best accommodations in Hilton Head?
Hilton Head has a ton of classy resorts scattered around the island. If you want to relax and enjoy a luxe break, think about booking a stay. Some include golf access and some have spas for some extra R&R. 
I like using both Agoda.com and Hotels.com for booking a hotel or resort. Tip: Hotels.com gives you a free night for every ten nights you book!
We also love Airbnb for accommodation in Hilton Head. Sign up here for a free $40 credit!
I prefer to book "the entire home" instead of opting for shared accommodation on Airbnb. Aside from safety, I also like to feel like I'm living in the destination. It's a small taste of local life plus you get more amenities than you would at a hotel such as a kitchen and washing machine.
What's the Best Way to Get to Hilton Head?
If you plan on flying, two airports are in the region of Hilton Head Island, Hilton Head Island Airport, which sits around 5 miles from all of the resorts on the island, and Savannah/Hilton Head International Airport (SAV), which is located approximately 45 miles further south. Flights operate frequently from across the US.
It's easy to get there by road too, with links to the major highways and a bridge to access the island. 
How to Get Around Hilton Head
The best way to get around the island is by bike or by car. As we mentioned earlier, it's easy to hire a bike and explore the island (it's only 12 miles long), and by car, it takes only 30 minutes to traverse from one end to the other.   
There is very little public transportation on the island itself. But your resort may offer a shuttle service to the local amenities. 
Things to Do in Hilton Head
Home to many prestigious golf courses, you may want to hit a round yourself during your stay on Hilton Head. The destination is famous for the stunning coastal views as you drive and putt your way around the fairways.  
If you're an animal lover, you might enjoy a visit to Pinckney Island National Wildlife Refuge, where you can meet a plethora of creatures, including alligators and birds. You can also go whale watching or dolphin spotting (seasons vary) if you prefer to spot nature in the oceans. 
There are areas to shop til you drop and restaurants galore. One of the top areas for dining and shopping is Harbour Town, which has the quaint red and white striped lighthouse, and makes a postcard-worthy picture for your memories!
For help, check out all our packing guides! 
---
What are your tips on what to wear in Hilton Head Island? Share and comment below!
---
For more North America packing tips, please read:
Suggested Travel Resources:
---
LIKE THIS POST? PIN THIS PIC TO SAVE IT!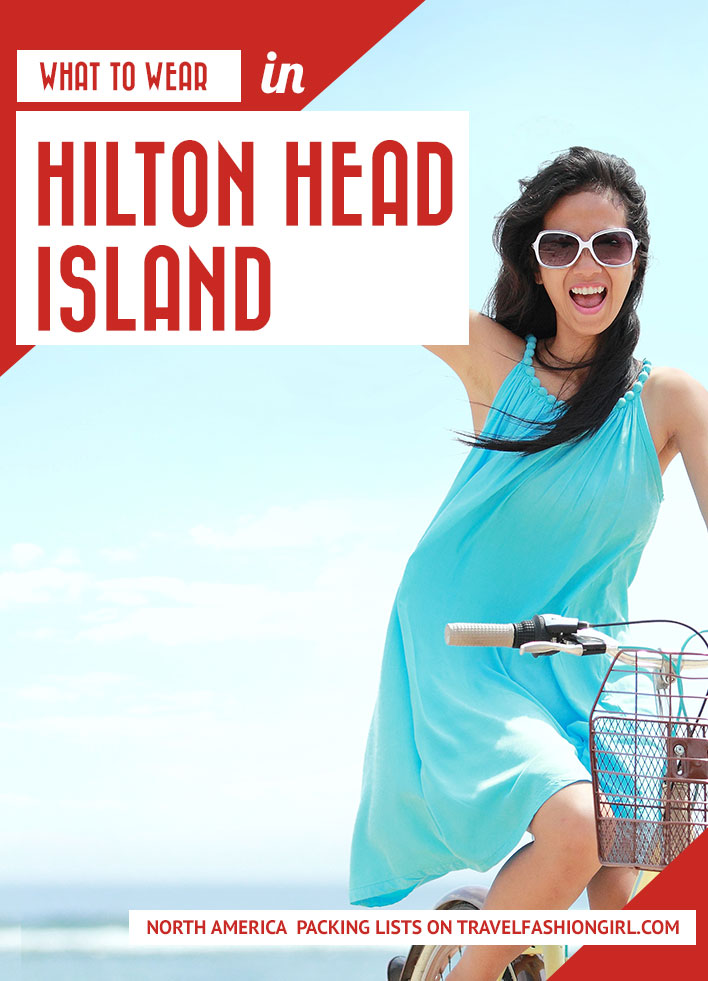 ---
We hope you found this post on
what to wear to Hilton Head Island
helpful. Please share with your friends on Facebook, Twitter, and Pinterest. Thanks for reading!
---