Support TFG by using the links in our articles to shop. We receive a small commission (at no extra cost to you) so we can continue to create helpful free content. As an Amazon Associate, we earn from qualifying purchases made on Amazon in addition to other retailers featured on the blog. Thank you, we appreciate your support!
A fall overnight camping trip is the perfect way to enjoy the season, and usually you can expect Goldilocks weather when you're going to hike and camp in temperate climates. (Goldilocks weather is the kind that is not too hot, not too cold, but just right.) Keep reading to find out our camping checklist for overnight autumn adventures!
---
Camping Checklist for Fall
---
The first thing you should consider when planning your camping checklist is that you'll need to pack for warm days and cool evenings, so layering is key. Although in most temperate climates, the spring is when you can expect more rain, you'll need to be prepared in case rain could happen. Bringing an extra pair of wool socks and a lightweight rain jacket can keep you warm at night.
Shirt | Top | Jacket | Tank | Pants | Leggings | Rain jacket | Bandana | Beanie | Socks | Boots | Slip-ons
Camping Checklist: Clothing
One t-shirt: keep this in your pack and wear at night, or add under a button up for extra warmth.
A long sleeve shirt: a button up works great since it is looser in case you have multiple layers on
A cozy and warm fleece
One pair of leggings: you can wear these at night as pajamas or underneath your hiking pants as a base layer
One pair of hiking pants (water-proof)
Tank top with built in bra: saves you having to bring a bra plus another shirt. You can also wear this at night underneath a t-shirt.
Two pairs of wool socks: keep one in your pack and make sure they are dry. (Put in a plastic bag to make sure. If it rains, you'll need a pair of dry socks.)
One pair of lightweight cotton shoes: for when you're at the camp, and need to get in and out of the tent at night.
Beanie or warm hat
Optional Clothing Items
Depending on when you plan to go in the fall, you may need to add a pair of gloves to your camping checklist. Early fall, you typically won't need them. Mid to late fall, you will probably need them at night.
Bandana can be worn as a scarf or to keep your hair out of your face as a headband. Early fall, you can get away with a bandana for neck warmth, but if you plan on going at the end of fall, you may want to bring a cowl scarf.
For more additional items to consider reading this and these helpful tips to make camping easier for women.
 Bottle | Sleeping Bag | Chair | Mug | Backpack |Jetboil | Dried Kit | Bread | Tent | Coffee | Water pouch
Camping Checklist: Gear
Backpack. Tip: pack all the heaviest items on the bottom and make sure you're carrying the bulk of the weight on your hips. (This may require adjusting the straps.)
Three season tent
Three season sleeping bag
Enough water for drinking and boiling for food and coffee. Tip: carry a Nalgene bottle for drinking and purchase a water pouch to use for dehydrated meals and coffee.
Food. Tip: Mountain House meals are highly rated, and you can eat right out of the pouch. Make sure to bring a plastic spoon!
Water boiler. Tip: Jet Boil works great and although you can use the mug to eat or drink out of as well, it does get very hot so I recommend bringing another mug just to be safe.
Packable chair
Instant coffee and granola bars make for an easy breakfast that doesn't require a lot of extra equipment, pots or pans.
Other essential items: Toilet paper, unscented baby wipes, face wipes, matches, a lighter for the jet boil, flashlight, toothbrush and toothpaste, and a knife.
Optional Gear
You may need a water filter if you don't plan on packing all the water you'll need. Water is heavy, but for one night you should be ok.
A pillow. They make lightweight travel pillows and can be great if you have space. If not, folding up your fleece jacket can also work.
A sleeping pad. Depending on the terrain, you may want to consider bringing one for extra comfort.
---
Do you have any items to add to our camping checklist? Please share in the comments below!
---
For more road trip and camping tips, please read:
---
Hope you liked this camping checklist for fall travel. Please share with your friends on Facebook, Twitter and Pinterest. Thanks for reading!
---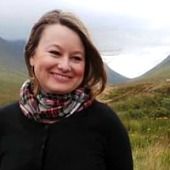 Author Bio: A travel lover and freelance writer from the United States Midwest. Traveling mostly as a couple with her husband, she is constantly looking for a beautiful view and a good adventure. Some of her travel highlights include horseback riding in the Ecuadorian Andes, hiking on top of Mount Etna in Sicily, and sheep-gazing in the Cotswolds. Her favorite travel tips are "do as the locals do" and purchase packing cubes. For more practical travel tips and ideas from a Central Ohio Girl, check out her website: travelingwithnina.com or follow her on Twitter.
---