Support TFG by using the links in our articles to shop. We receive a small commission (at no extra cost to you) so we can continue to create helpful free content. As an Amazon Associate, we earn from qualifying purchases made on Amazon in addition to other retailers featured on the blog. Thank you, we appreciate your support!
Ankle boots—the perfect choice for the fall and spring seasons when the weather is transitioning between hot and cold. They can be worn with summer dresses as easily as they can be layered with sweaters and scarves. Here are a few travel outfit ideas for how to wear ankle boots when you travel in the fall!
Pair them with versatile dresses!
---
How to Wear Ankle Boots
---
Table Of Contents
Ankle boots are so stylish and timeless, an awesome addition to your travel capsule wardrobe. But sometimes they can be tricky to style. In this post, we're sharing how to wear ankle boots in three key ways:
in timeless tan
in classic black
in animal print
Find out how to wear ankle boots below!
Tips on What to Wear With Ankle Boots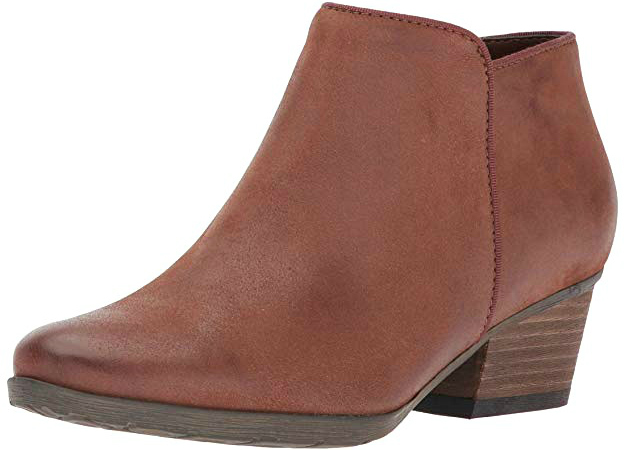 Blondo Villa Waterproof Ankle Bootie
Choose a Neutral Color for its Versatility
If you're only going to own one pair of ankle boots, make them a classic: a tan leather color. It's the perfect neutral and easily matches with everything you own.
Tan leather shoes can go with just about anything, and this goes for ankle boots, tall boots, wedges, sandals, and flats.
The Blondo Villa pictured above is so popular among readers and the TFG Editor-in-Chief, we did a video review on them and a post. 
Watch this video review on the Blondo Villa Waterproof boot!
They're a much more versatile and fashionable option than a standard black pair of shoes. Just remember to choose a different colored purse for a stylish contrast.
Read our full Blondo Villa review!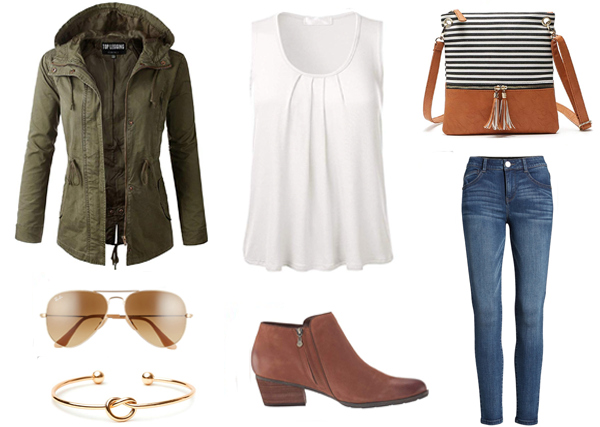 Bag | Jeans | Tank | Boots | Jacket | Sunglasses | Bracelet
How to Wear Ankle Boots With Jeans – Neutral Color
Combine them with dark wash skinny jeans, a jacket layered over a tunic top, or long button up top. Alternatively, you could also pair with black leggings. Leggings can be worn as pants so long as your top is long enough to fully cover your crotch and bottom. Another option is to find legging style knit pants!
Where to wear: Columbus | Amsterdam | Portland
Shop more tan ankle boots: Nordstrom | Amazon
Here's the list of the best skinny jeans according to our readers!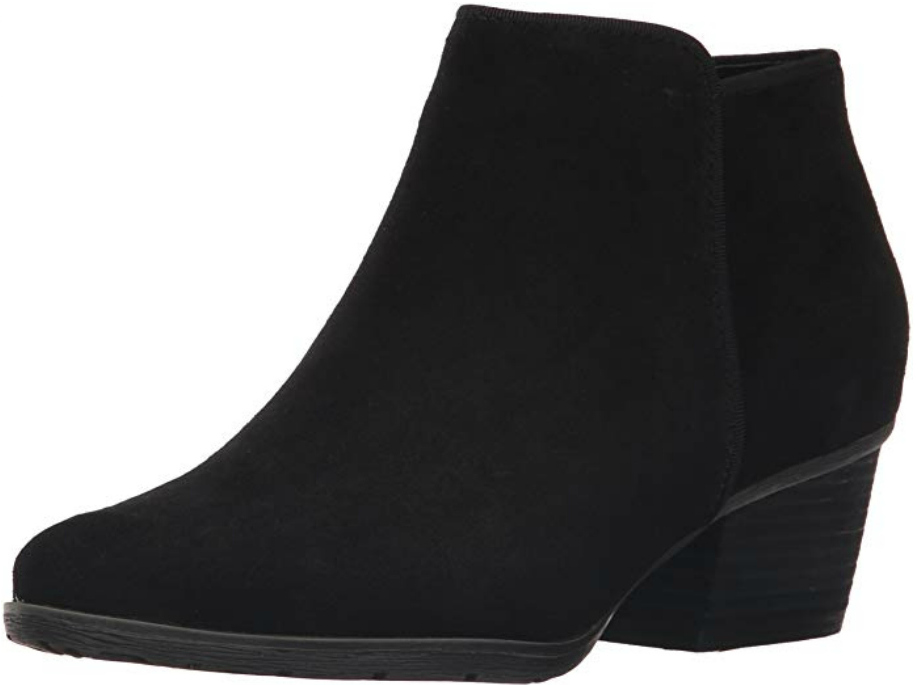 Blondo Villa Waterproof Ankle Bootie
Choose a Waterproof Ankle Boot for its Practicality
Waterproof boots don't have to look dull and unstylish. Opt for a balance of fashion and function by choosing one of these styles that are highly recommended by our readers.
A timeless black boot such as the  Blondo Villa pictured above will ensure you look fab anywhere from the streets of Paris to London.
You'll want to look your best when you travel! Read my travel tips to Pack Light Stylishly!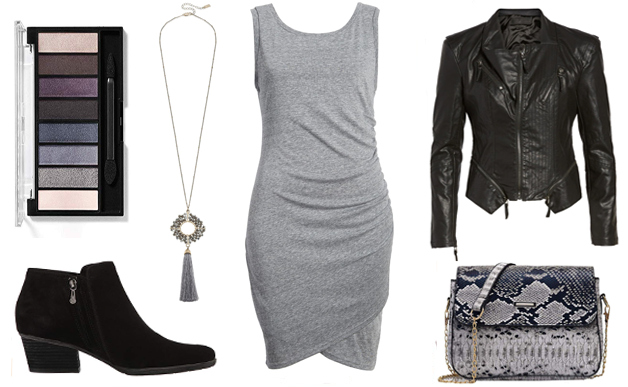 Make Up | Necklace | Bag | Dress | Jacket | Boots
How to Wear Ankle Boots With Dresses – Waterproof Style 
Pair them with a body con dress and a black faux jacket or a dark black trench, and ankle booties.
The Leith Body-Con Tank dress shown above is versatile and comfy for travel (just ask our readers!). Check out our video review on this awesome dress!
This video shows why the Leith dress works with boots or other accessories!
Where to wear: Moscow | London | Chicago
Shop more burgundy ankle boots: Nordstrom | Amazon
Here's how to wear a leather jacket!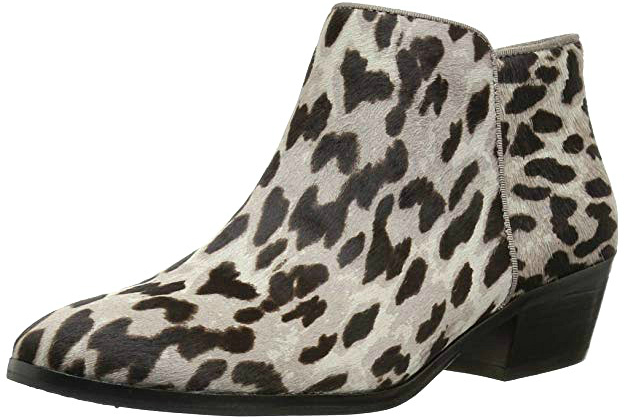 Choose a Print to Add Life to a Neutral Wardrobe
Alternatively, if you wear a lot of black and prefer a darker look, go for a bold pattern. Keep it monochrome with a black and white pattern or choose a leopard print which is considered a neutral print by many fashionistas—I agree! Gotta love a leopard print ankle boot or jacket to boost up a mostly black outfit.
Take a look at our list of the best chelsea boots for women on the go!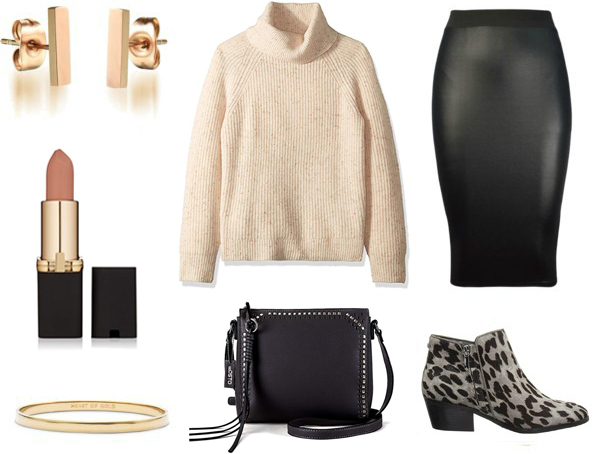 Earrings | Lipstick | Bracelet | Sweater | Bag | Skirt | Boots
How to Wear Ankle Boots With Skirts – Animal Print
Stick to a solid color skirt and a one-two outfit in general, unless you're a master with prints.
Where to wear: Paris | Tokyo | Toronto

Shop more animal print ankle boots: Nordstrom | Amazon
Get tips and ideas on mixing prints!
How Editor-In-Chief Alex Rocks Ankle Boots for Fall Travel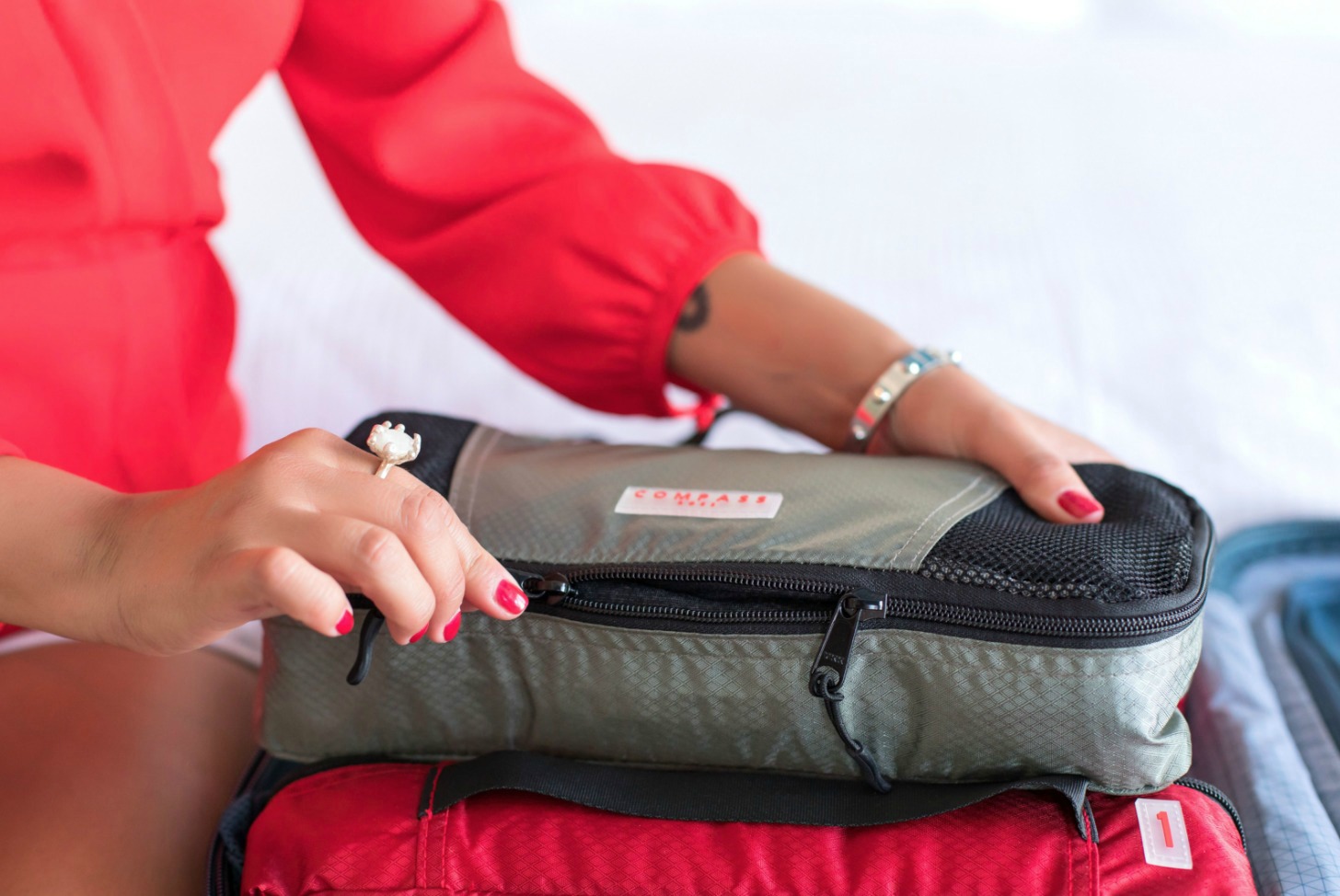 How to Pack Ankle Boots
Determining how to pack ankle boots for travel can be difficult, especially if you're trying to pack light and avoid a shoe poking through a bag. To make it easier, start by choosing a container such as a shoe bag or a packing cube, then pack according to your type of luggage. The video below shows you more!
Watch this video to start learning how to organize with packing cubes!
Whether you have a front loading or top loading backpack, it's crucial to put your shoes first, at the bottom. If you're planning to pack shoes in a rolling carry-on, remember that it stands sideways, so it's important to note how it functions when it is upright. Most often, your shoes will need to be packed close to the wheels, so that the luggage maintains its balance in transit.
To store, use washable shoe bags, gallon size Ziploc bags, or plastic shower caps to keep your belongings separate from your shoes.
We put together a five-part YouTube series showing the different methods to use packing cubes for travel. If you use this specific packing strategy, packing cubes can also compress your belongings. This is the secret to traveling carry-on only!
---
What are your tips on how to wear ankle boots? Share in the comments!
---
For more fall footwear tips, please read:
---
LIKED THIS POST? PIN THIS PIC TO SAVE IT!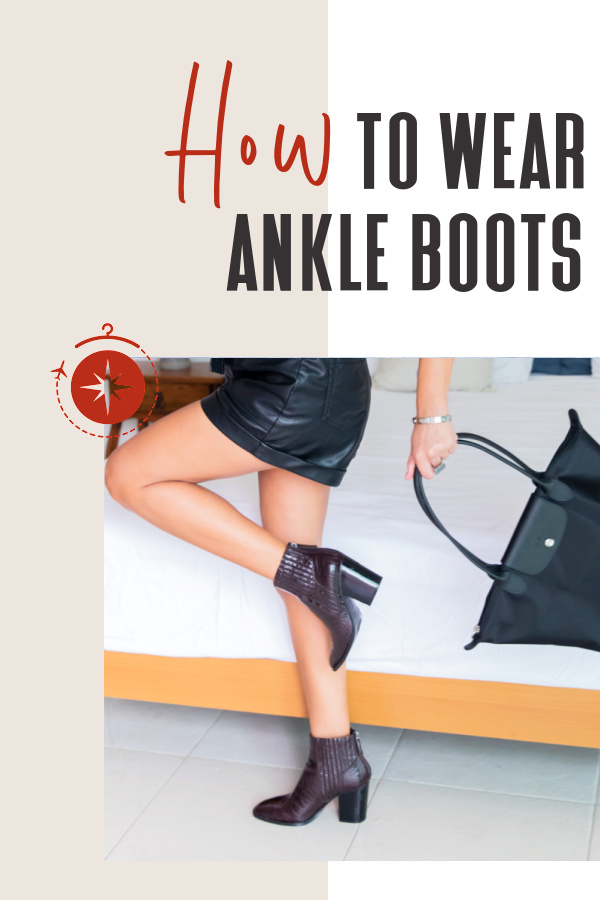 ---
Hope you liked this post on how to wear ankle boots for fall travel. Please share it with your friends on Facebook, Twitter, or Pinterest. Thanks for reading!
---