Support TFG by using the links in our articles to shop. We receive a small commission (at no extra cost to you) so we can continue to create helpful free content. We earn from qualifying purchases made to the featured retailers. Thank you, we appreciate your support!
Many TFG readers frequently ask what's the secret to packing carry-on in the winter? I enjoyed a week in the snowy mountains of Deer Valley, Utah and managed to do just that! Find out how!
---
Packing Carry-On for Winter Travel
---
Table Of Contents
Earlier this year I visited Park City, Utah for a week-long wintry stay in a Deer Valley cabin. Even though I wasn't skiing, I wanted to bring cute cozy clothing to spend lazy days in the cabin, enjoying the view, and being surrounded by nature.
If you're planning on hitting the slopes, find out what to pack for your ski trip adventures here!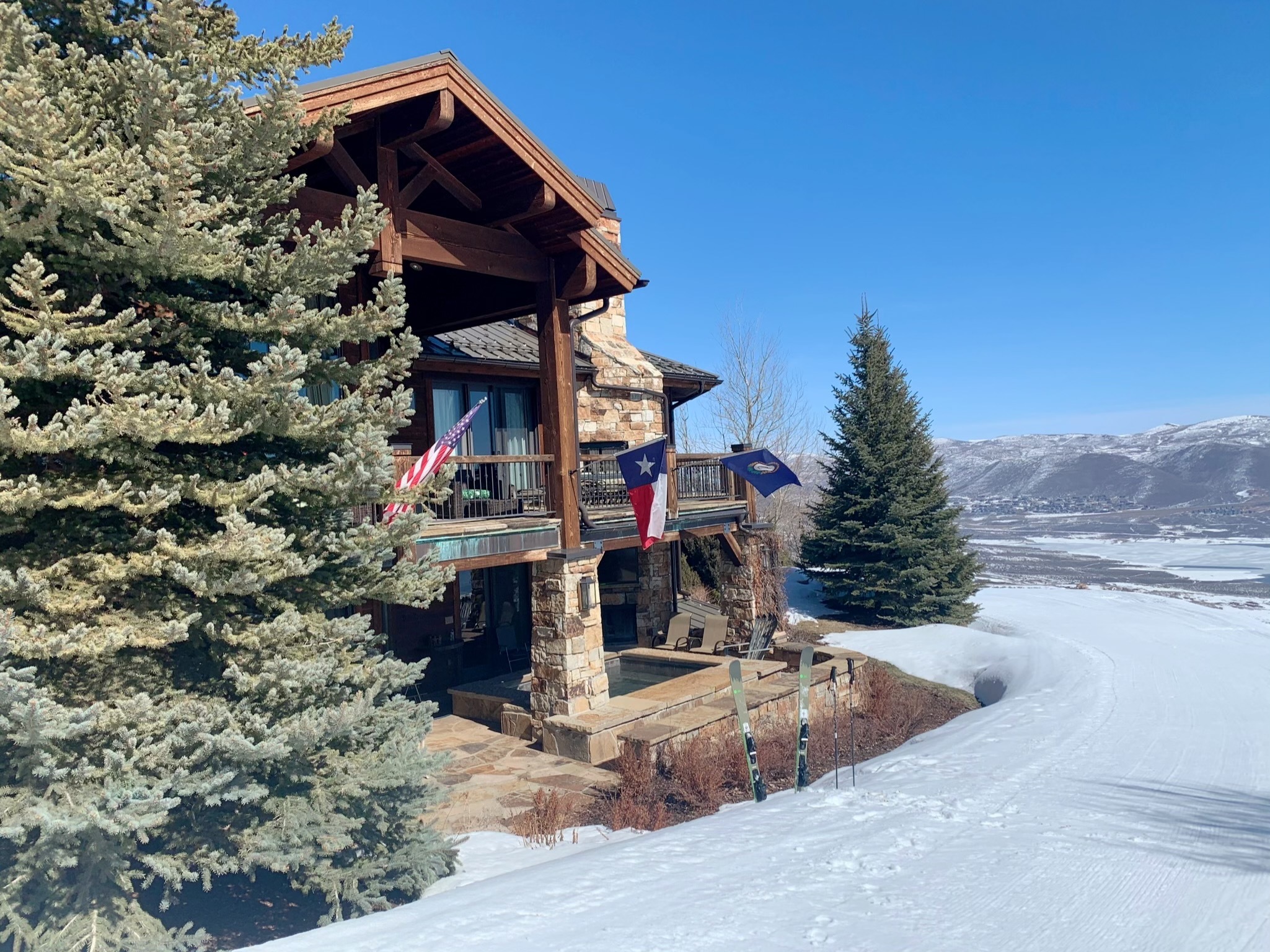 In addition to my usual lightweight but warm winter clothes, I also brought clothing that was thick, plush, and more than I probably needed yet I still managed to pack carryon only!
My secret? Compression bags!
While I DO NOT recommend compression bags for fast paced multi-stop trips, they're perfect for a single destination when all you have to do is unpack and repack one time. For more multi-stop trips, I always use a set of packing cubes and the Compass Rose ones are color and number coded so it's easy to organize my clothing if I'm having to unpack and repack frequently.
TAKE A LOOK AT MY INSTAGRAM VIDEO BELOW TO SEE MY STEP BY STEP PROCESS AND LEARN HOW I USED COMPRESSION BAGS TO DOWNSIZE ALL OF MY WINTER GEAR:
View this post on Instagram
I used two compression bags plus one Compass Rose carryon size packing cube for all of the below items with my Delsey Turenne carryon suitcase.Note: Sadly, the Delsey Turenne 21" carryon size is sold out right now, but the Delsey Helium has a similar size suitcase here.
I seriously splurged on space and did not pack as lightly as normal. I took so much stuff.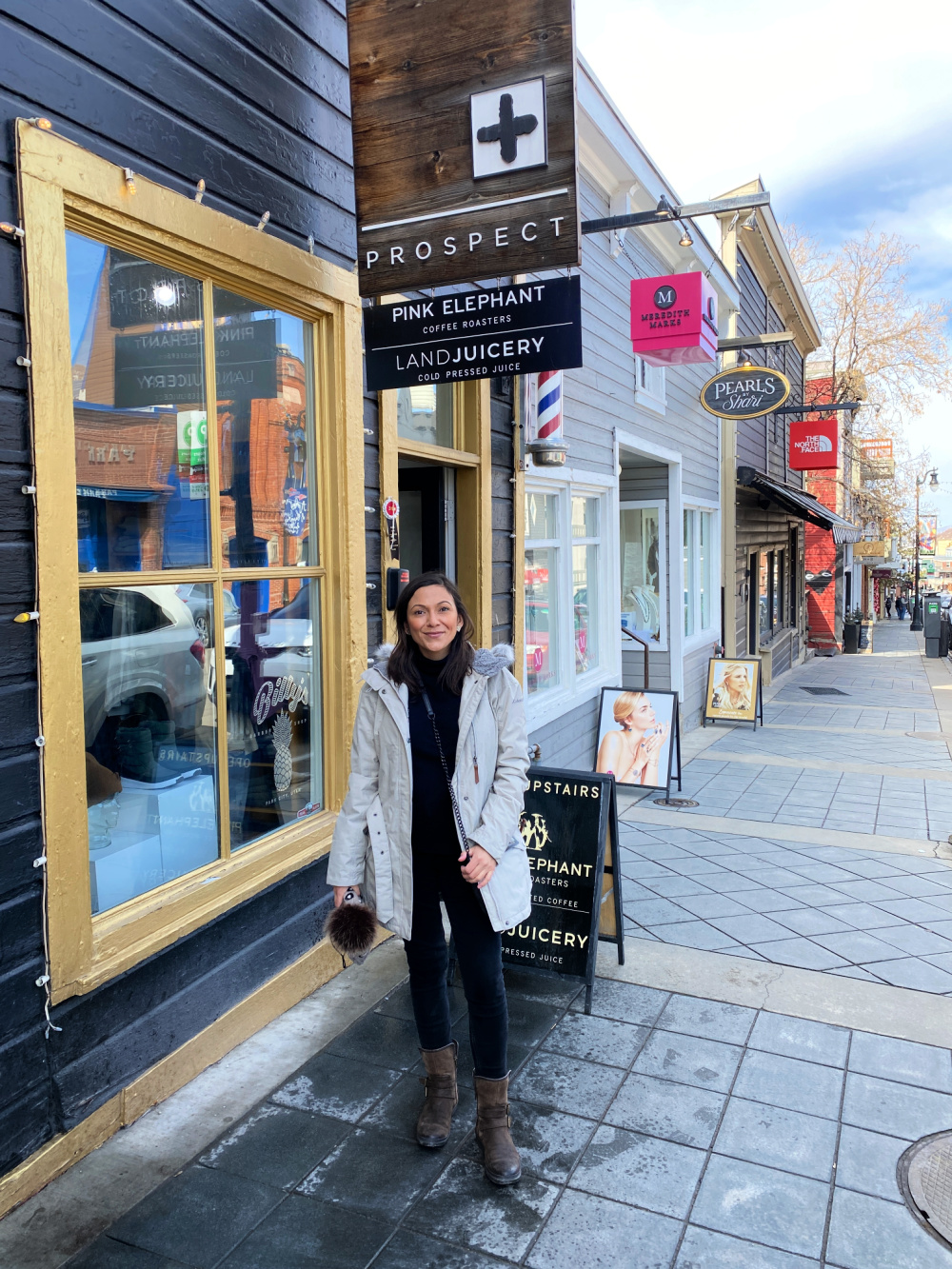 Checking out Park City, Utah in my Columbia Carson Pass II Jacket, J Crew Cashmere Turtle Neck (similar), Zara Jeans, Ugg Boots (similar), and Winter Hat
This was my 1-week packing list for the snow:
In the same suitcase, I packed my Ugg winter boots (similar), H&M blanket scarf (similar), and soft slipper socks. I also brought two short sleeve tops and Old Navy Flip Flops in case I made a last minute trip to LA after Utah (shown below).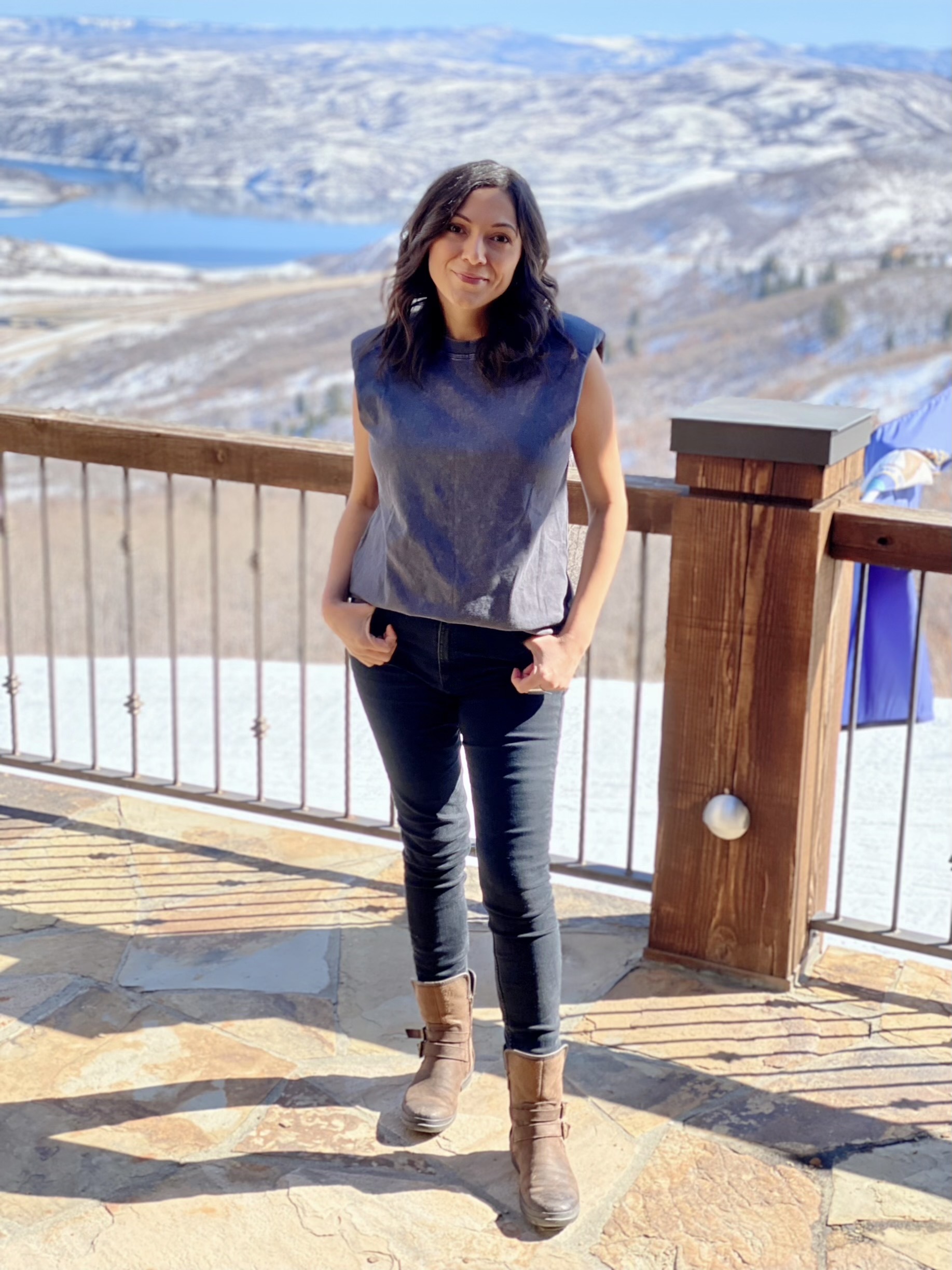 Asos Short Sleeve Top and Zara Jeans
In addition to my Delsey Turenne carryon, I also brought the Nomad Lane bag as a personal item. Inside of that I packed: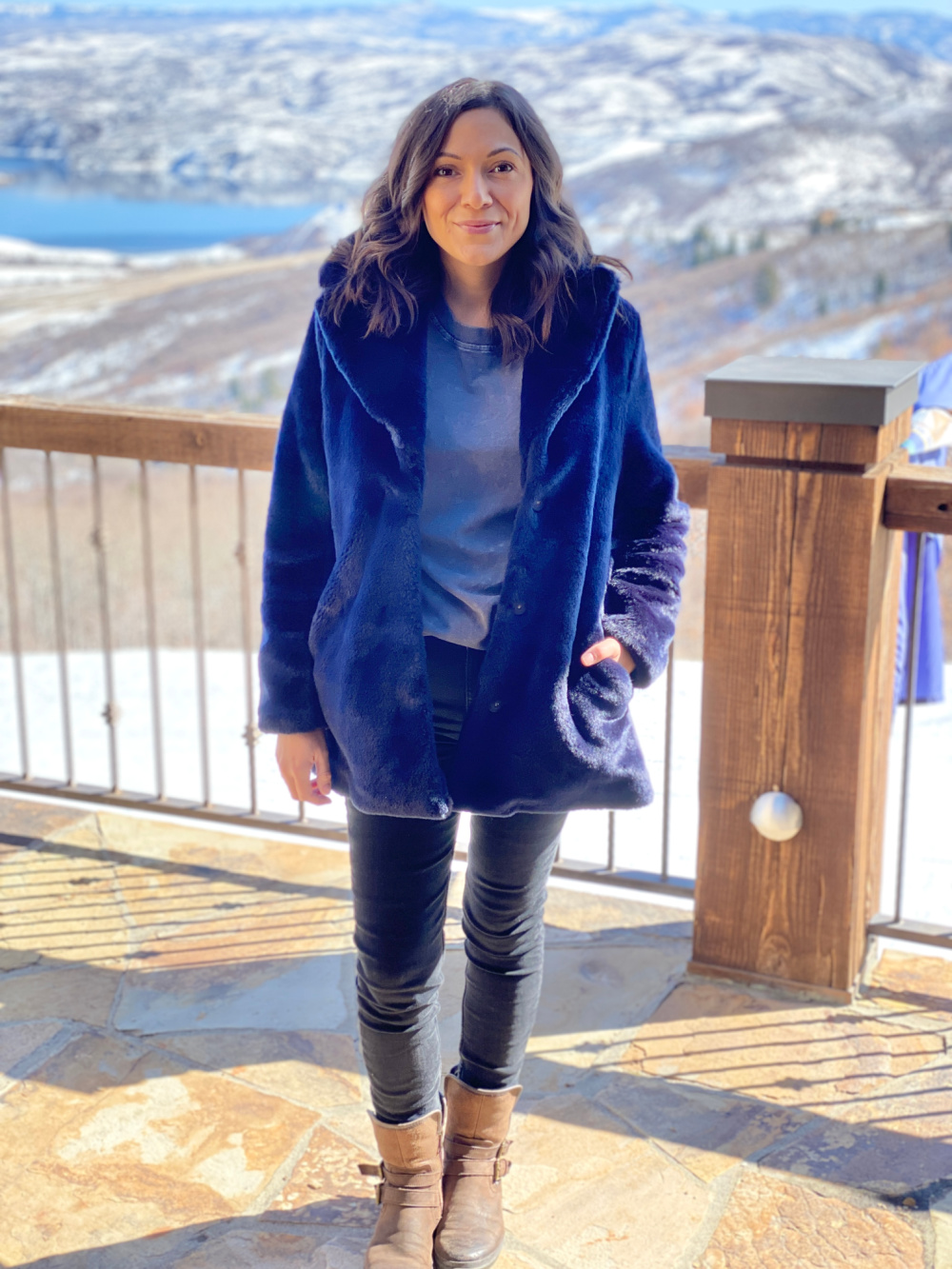 Soaking in nature in H&M Faux Fur Jacket, Zara Jeans, Ugg Boots (similar)
On the plane I wore my heaviest items combined with one of my favorite airport top combos including:
I flew Southwest Airlines and had no problem bringing the above items on board the plane. No need to check bags, even if they are free!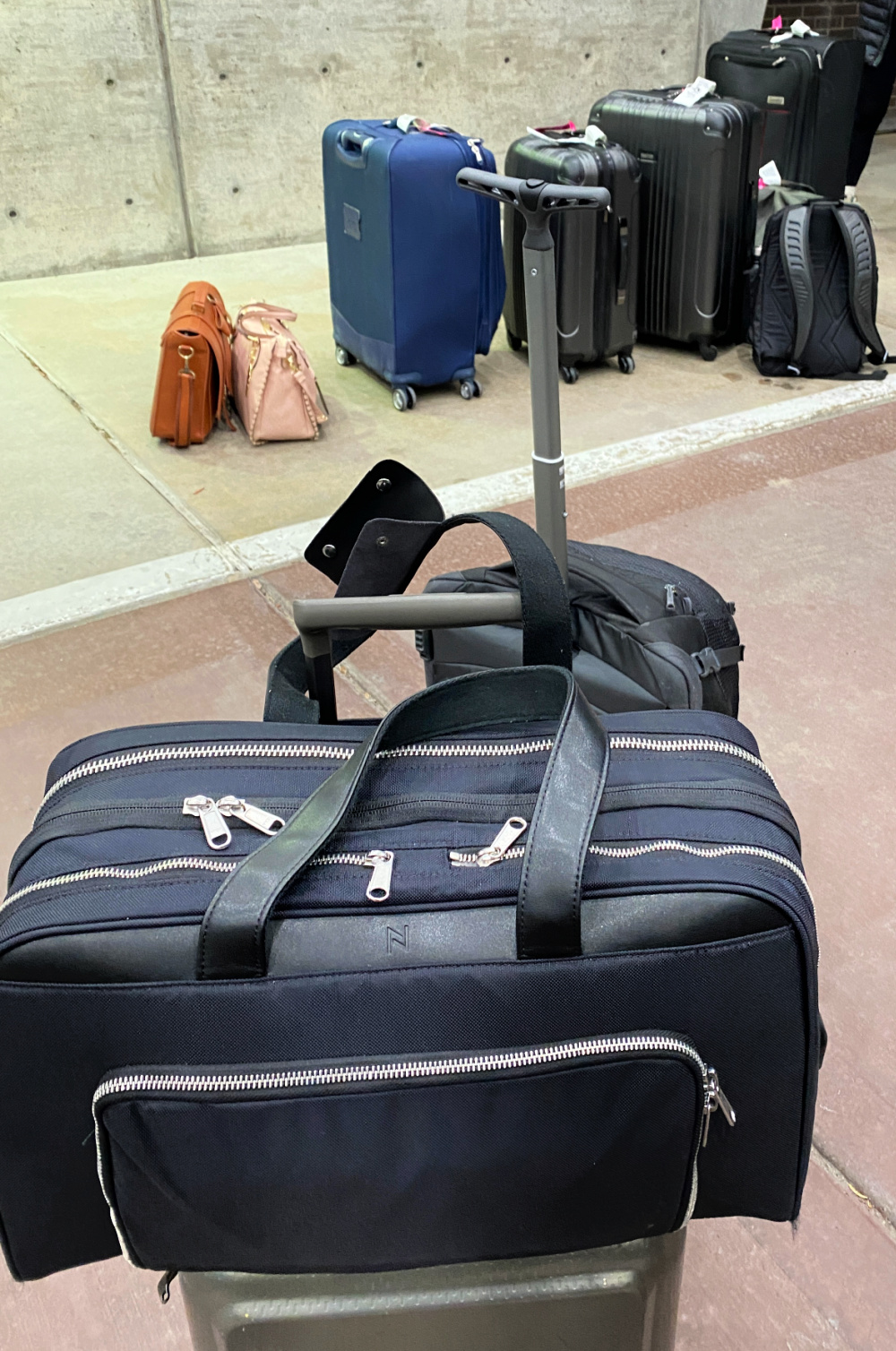 It's important to note that another reason I wanted to travel with a small suitcase is because I was traveling with five other people, some of which were skiing, and four of which checked bags. As you can see in the above pic, even though we rented a large Suburban to drive from Salt Lake City airport to Deer Valley, a group of six people plus coats, luggage, and personal items quickly got cramped.
That's one of the many reasons it's beneficial to pack carryon only for road trips despite the fact that you don't have airline baggage restrictions—because if you're traveling with others, there's no guarantee how they'll pack, so packing less means more leg room for you!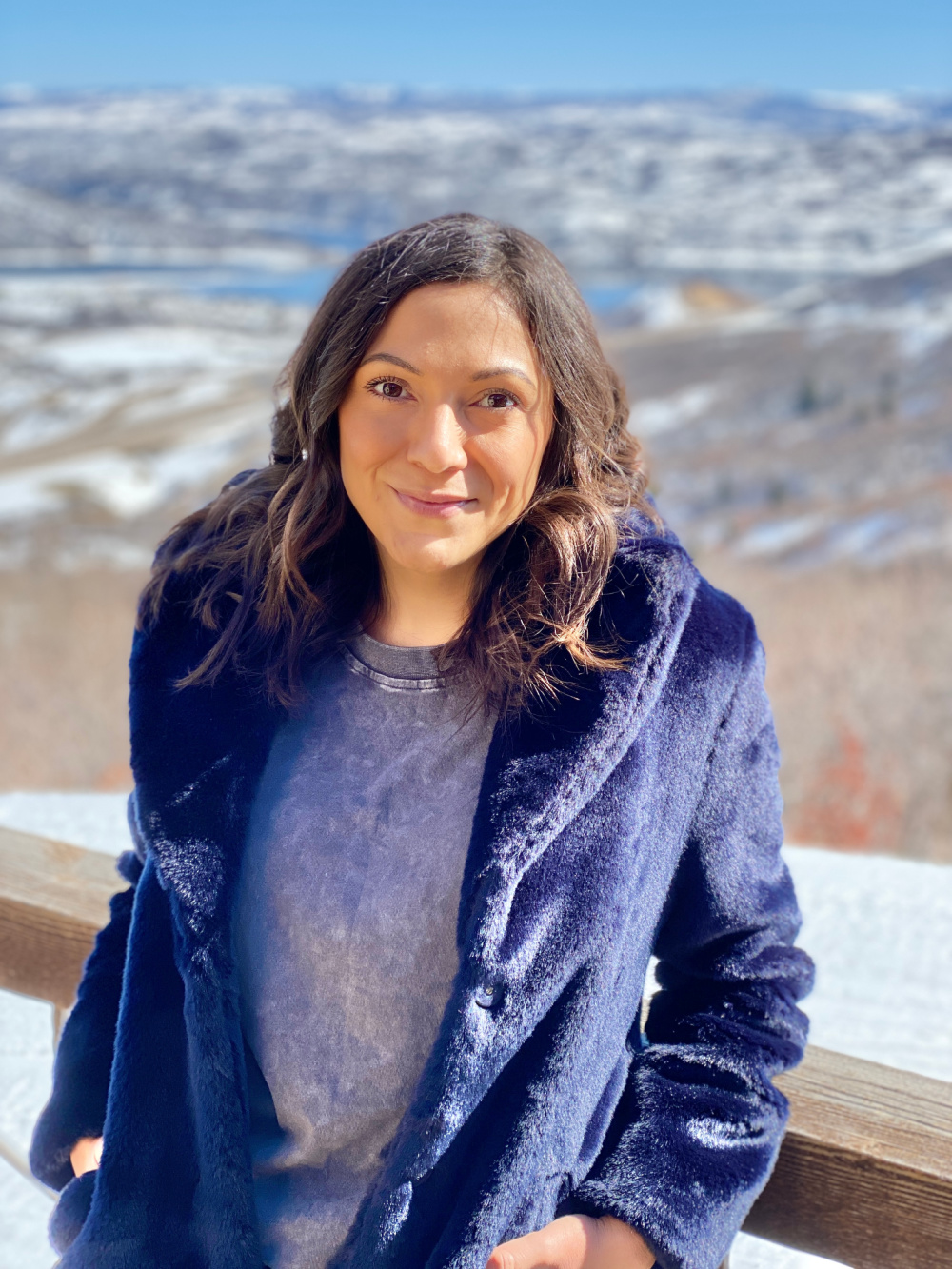 Overall, I managed to pack carryon only even with an abundance of bulky winter clothing. That's a win in my book!
---
How do you pack for one-week away at a colder destination? Share your thoughts below!
---
For more tips on how to pack for cold destinations, please read:
---
LIKE THIS POST? PIN THIS PIC TO SAVE IT!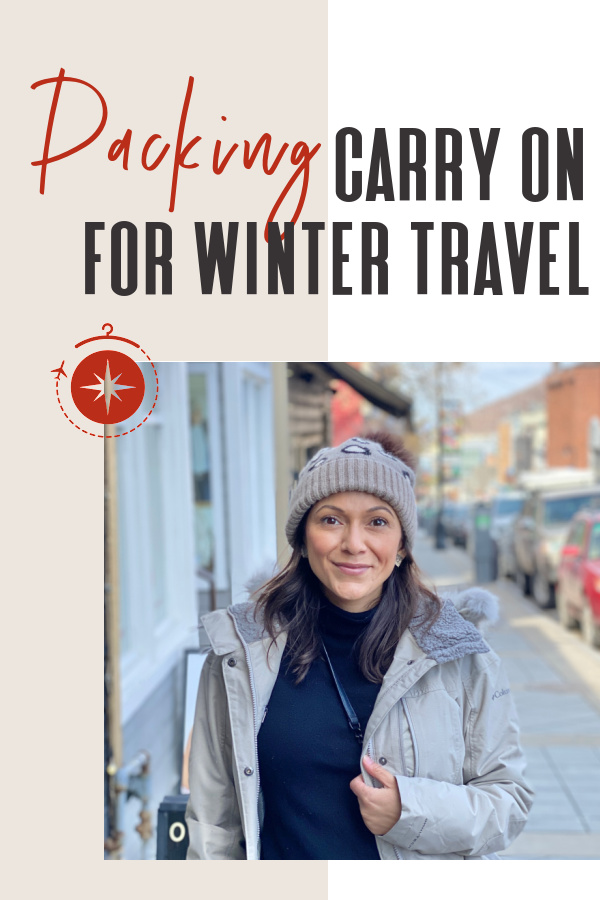 ---
I hope you liked this post on how to pack carryon for 1 week in the snow. Please share with your friends on Facebook, Twitter, and Pinterest. Thanks for reading!
---