BACKPACKING CHECKLIST FOR WOMEN
Looking for the best backpacking checklist for women? From hostel travel essentials to gap year essentials and backpacking gears to safety travel tips, we have dozens of articles featuring backpacking checklist and tips for women. Plan the perfect travel wardrobe with our packing tips! And don't forget to download your free printable packing checklist!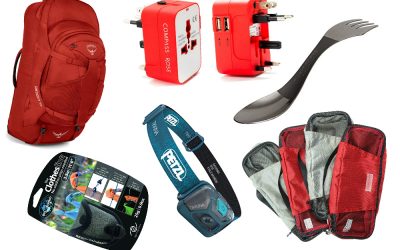 When planning a frugal-minded trip, you are likely willing to sacrifice conveniences such as hotel rooms for hostels and guesthouses, nice restaurants for local food stalls, and easy flights for overnight bus journeys. This can also mean changing up how you...
PRINTABLE TRAVEL CHECKLIST